Meet the Maker: SmartThings Hackineer Andrew Urman
Apr 01, 2014
You know we're huge fans of making our homes smarter and more efficient here at Brit HQ. One of our favorites on the connected home scene? SmartThings. The company raised $1.2M (5x their original goal) on Kickstarter and has a line of innovative products (available at Brit + Co SF) that make it easy to turn your home into a smart one. We had a chance to chat with Andrew Urman, a hackineer (can we get that gig?!) at SmartThings. Read on for his favorite hacks, his advice for makers and more.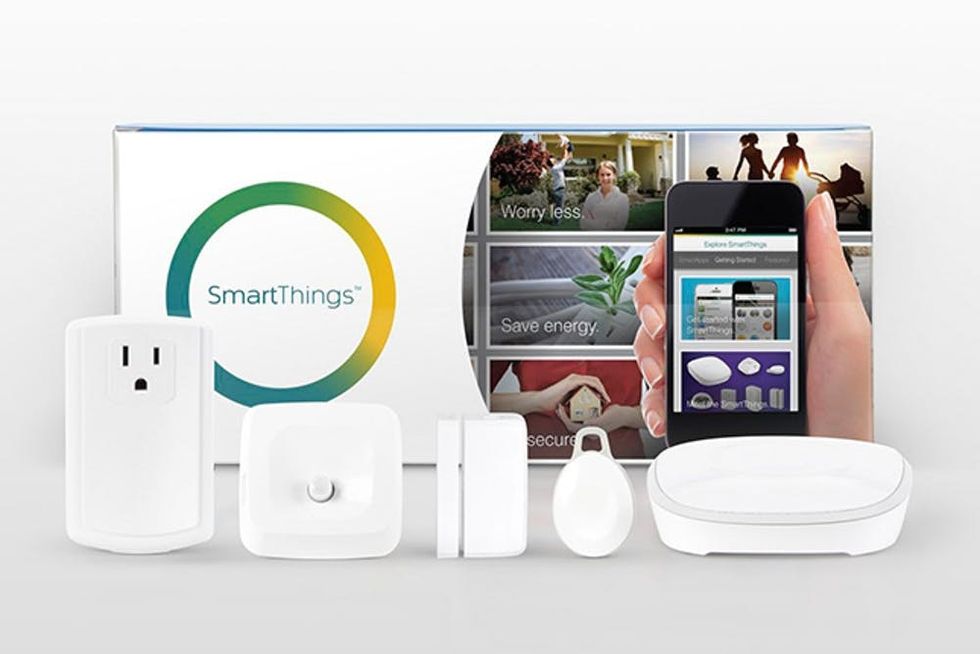 ---
First things first, tell us a little bit about yourself and your background.
My tinkering began as a kid when I rigged the freezer door to attach to the refrigerator and open at the same time. I put an open box of cereal on top of it all to fall on my dad when he opened the refrigerator in the morning. It was pretty much all downhill from there.
I tried building my first smart home my freshman year of college using a modified version of Linux. It was awful. Nothing worked. So after a few days of looking around the Internet I found home brew projects on something called Arduino. I bought one, started tinkering around and I was hooked. There is nothing like the feeling of your first successful Arduino project. So much pride and joy. I enrolled in an intro to C class right after that and had a blast. One of my good friends Chris, who is basically a computer science genius, pushed me to learn more and fine tune my skills. Now I get to spend my days making home automation easier, building the platform for the Internet of Things through SmartThings.
In five words or less, tell us why you love to make.
Show creativity beyond traditional art.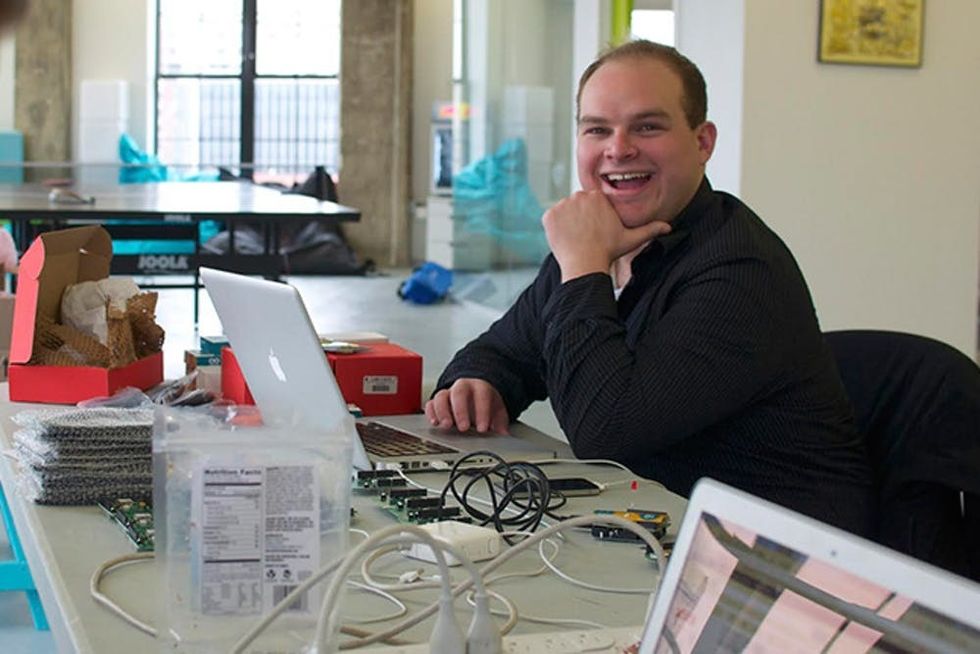 In five words or less, tell us why you love to hack.
Proving things technically possible. Banana.
You're a "Hackineer" at SmartThings. Tell us about what you do on a day-to-day basis.
It really changes day-to-day. I like to do what is needed. On the device side of things, I've worked on the Ubi device which opens up audio controls to your home, connecting it to the SmartThings cloud and integrating it into our open platform so others can utilize the device's functionality.
One of my personal goals is to help out in every facet of the company. I like the idea of bringing the maker/hacker mantra to areas which it is not typically applied. I want to somehow hackineer some spreadsheets for the finance team using an API to edit some Excel functions. Who knows? So many possibilities.
What do you enjoy "hacking" when you're not at work?
Oh man, food! I've been trying to master cooking because it has the same creative base as hacking. Ingredients (parts), recipe (code), cooking (power). I've watched every episode of "Good Eats," but so far all I can do is basic stir-fry. I see it as the "hello, world" of cooking.
What's your favorite hack to date?
Such a difficult question. I'm on an Ikea hack kick right now. I always think those are very clever. I always like taking something and changing its intended use. I have an infatuation with anything water-based. Automated boats, all sorts of sensors, submersibles are all on the top list. This all-weather hack really got me, though. I plan on doing something similar to this with one of our Arduino shields. Dunk it in oil, seal it and toss it into the icy waters of Minneapolis.
How do you choose different projects to try? Where do you get your inspiration?
I have a notepad entry called "Pillow Notes," where I write down things that I think about right before I fall asleep. I also get ideas from something I like to call "SkyMall Mashup." I'll flip through a SkyMall magazine and choose two things completely at random. Then try to build them into one thing. My dog poop platform/shoe deodorizer should be on the market soon.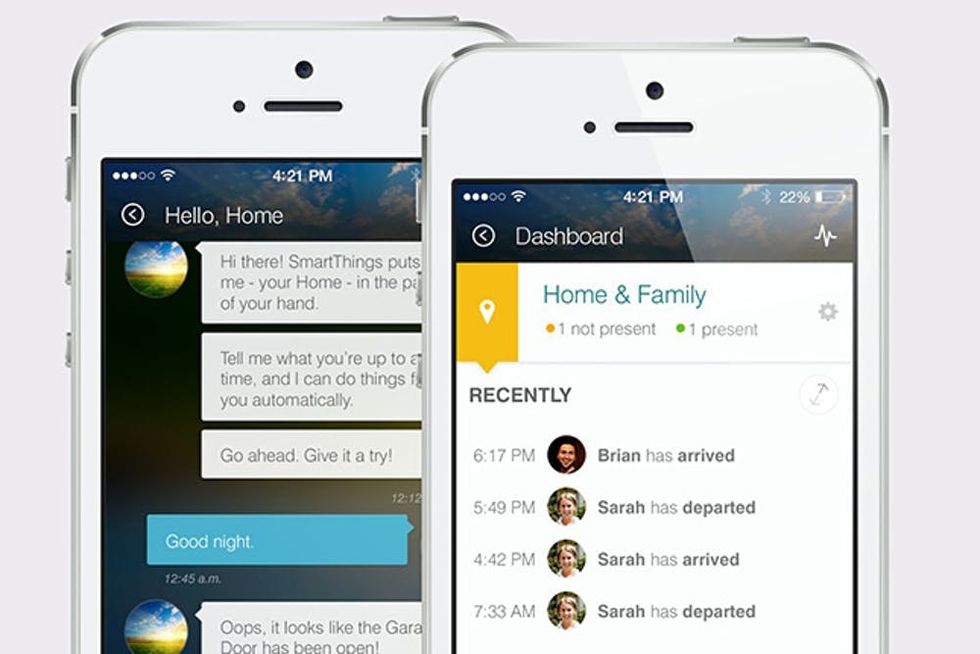 How do you think the analog world is changing as the digital world continues to boom?
The Internet of Things is not just another fad, it's not going to die down anytime soon. It is the future; it's on the brink of mass consumer adoption, growing to a point where everything we own will be connected and we can immediately derive value from each device.
The way kids now know how to troubleshoot their home computer or network, we will soon get to a place where the all-around level of technical knowhow is much higher than it is today. Hopefully that will cause a surge to the maker community to the point where Mom and Dad are posting questions on how to wire up their Arduino.
SmartThings started out on Kickstarter. Any advice for other makers hoping to fund their projects online?
Make sure your goals are feasible and think through how you're going to produce your product at scale.

Under promise and over deliver. No matter how seasoned or experienced you are, anticipate setbacks. Choose the right timeline and plan for delays.

Be passionate about it. Be smart about it. And most importantly, have fun with it!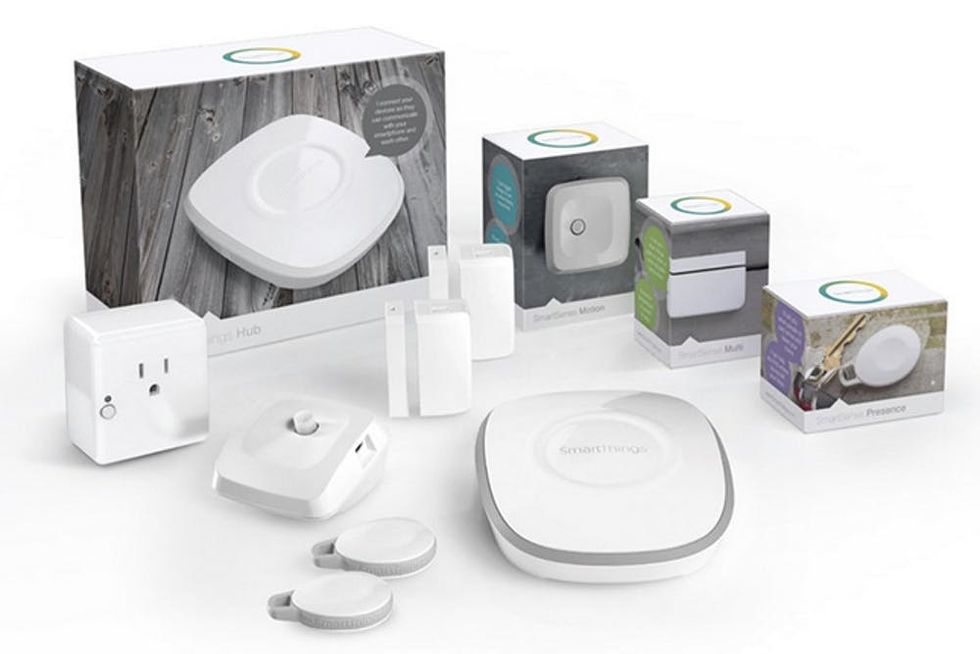 We LOVED your Pet Feeder Project and your Olympics Shot Pourer. Any other cool new hacks (or hacks "in progress") you can share with us?
I haven't had the chance to do a from scratch Arduino build in a while. What I would like to do next is a LittleBits integration. I really like the approach and ideas they are bringing to the table. It's a great way to get little future hackers acclimated to basic logic and electronics. So look out for that soon!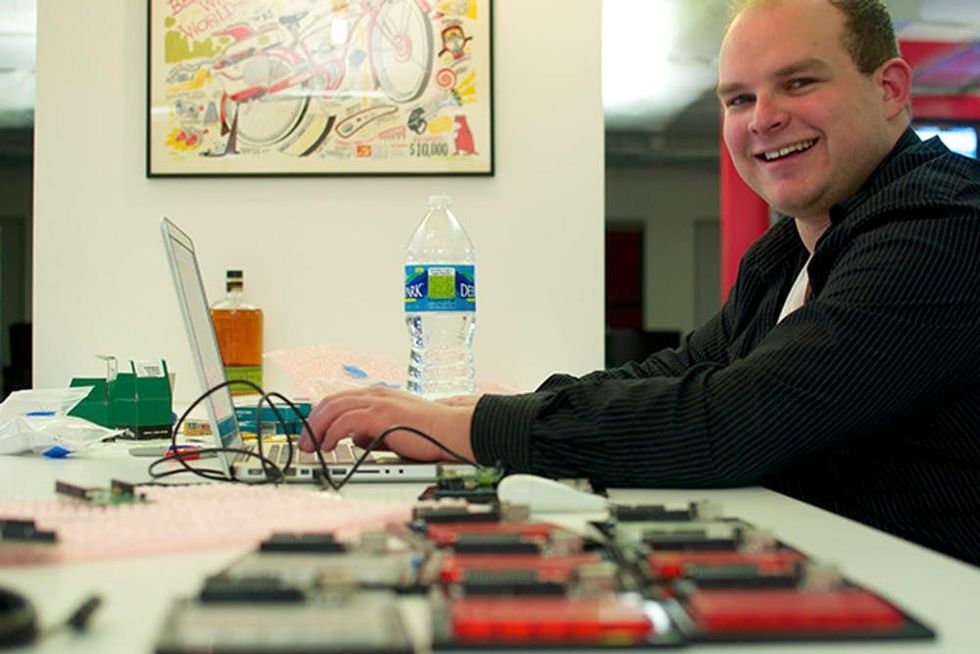 What's up next for you? Is there anything new you've been wanting to try at SmartThings?
We're going to see a multitude of third party devices integrated onto the SmartThings platform through our Labs program. Integration through our open platform is one of our most powerful tools and bringing other companies' products into the fold proves for some limitless options. This is the next step for the platform for the home and will allow users to connect their point solutions, such as Dropcam and Jawbone Up, together through one, seamless, easy-to-use app.
Are you hooked on SmartThings yet? Head on over to their site to learn more about their smart home products.