This Guy Made a Super Sweet Viral Proposal That You Could DIY
Jun 13, 2015
We all know the story: Boy meets girl. They fall in love. Girl goes off on a backpacking trip to Europe with her sister and asks boy if he wants to come. He says he can't but ends up surprising her there anyways. With flowers. And a gorgeous teardrop ring. Okay, so maybe this isn't a normal love story. Scroll on to read just how this guy DIYed his romantic viral proposal.
---
Element of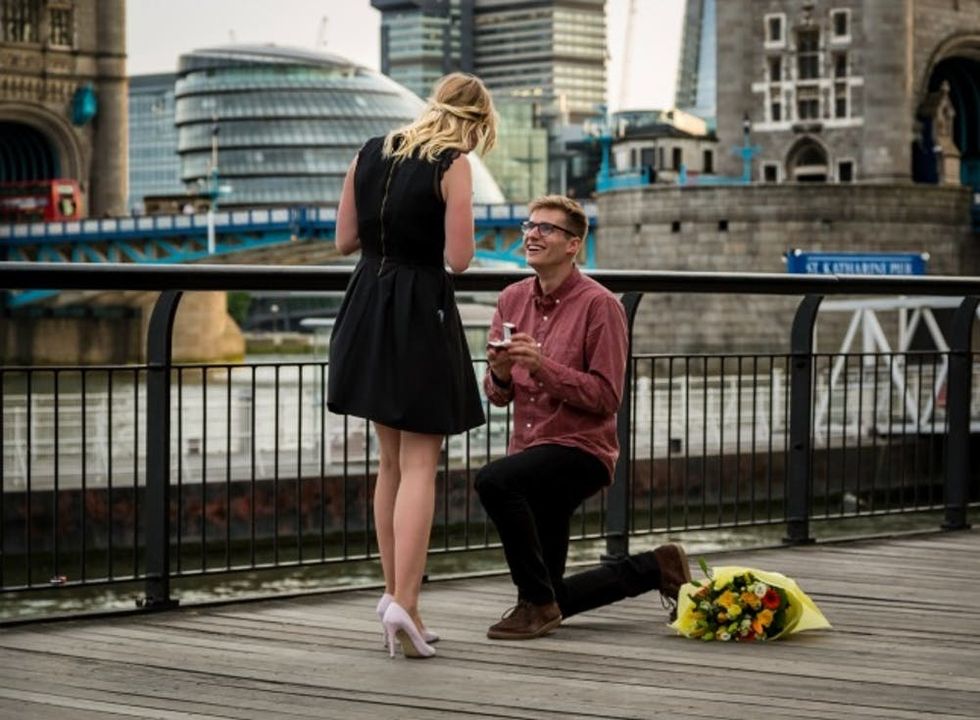 According to the YouTube video description, "My girlfriend was traveling Europe with her sister for a month straight. (We're from the USA.) She asked me to go and I honestly said I couldn't take work off. A few days after I told her I couldn't make it I thought what a crazy way to propose… surprise her in London." While tricking your girlfriend might not always be the smartest move, it definitely worked out in this case.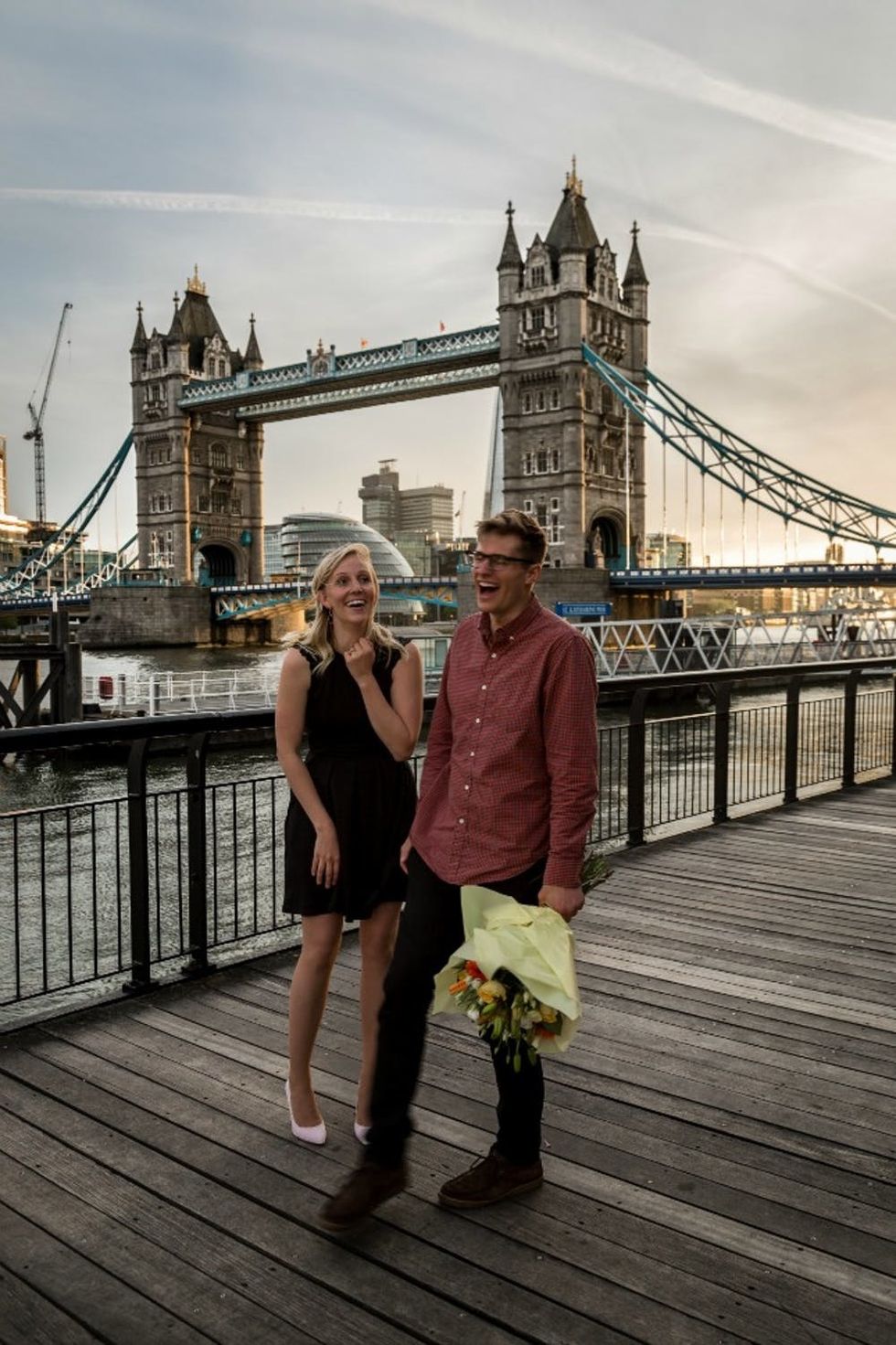 2. Find a Gorgeous Backdrop: Look at that view! And the sky! He couldn't have chosen a more romantic spot.
Hire a Stellar Photographer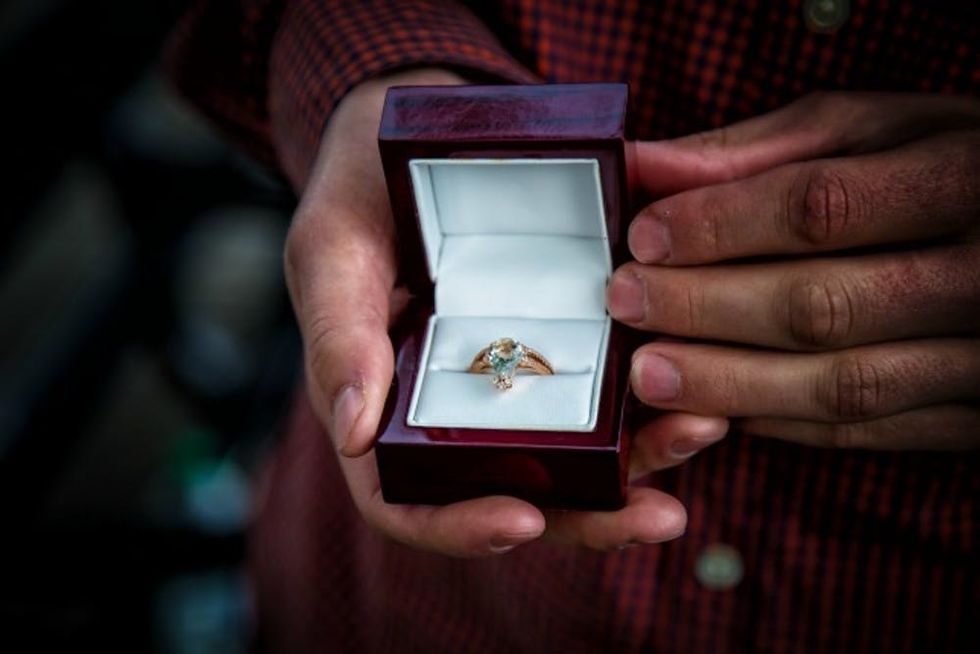 The entire experience was caught on camera by a photographer that the soon-to-be groom found on Reddit. He was able to capture the shock and happiness so well.
Clarissa Wei
Clarissa Wei is a Los Angeles-based writer who knows a lot about Asian food and the hidden gems of her city. She lives in the San Gabriel Valley, and you can find her making dumplings from scratch or hiking the local mountains.