See Which Star Has Become the Most Followed Person On Instagram
Sep 09, 2015
Social media is a pretty powerful way for celebs to connect with their fans. Recently, the headlines were abuzz when Kim Kardashian usurped Beyoncé for the number one spot for most followed person on Instagram (the Beyhive was none too pleased, but don't worry, Bey is still/forever Queen). Today, we have a new challenger.
---
Taylor Swift overtook Kim KW in the Instagram race today by coming in with a whopping 45.7 MILLION followers. Kim Kardashian trails behind with 45.6 million followers and Beyoncé takes third with 45 million. In honor of Taylor's latest achievement (behind winning "Video of the Year" at MTV's 2015 VMA, being the highest paid celeb couple of the year with BF Calvin Harris and having the most cameos from other celebs on her tour. Ever.), we thought we'd take a look back at some of her epic Instagram moments this year that broke the Internet (again, sorry, Kim KW).
Becoming a godmother: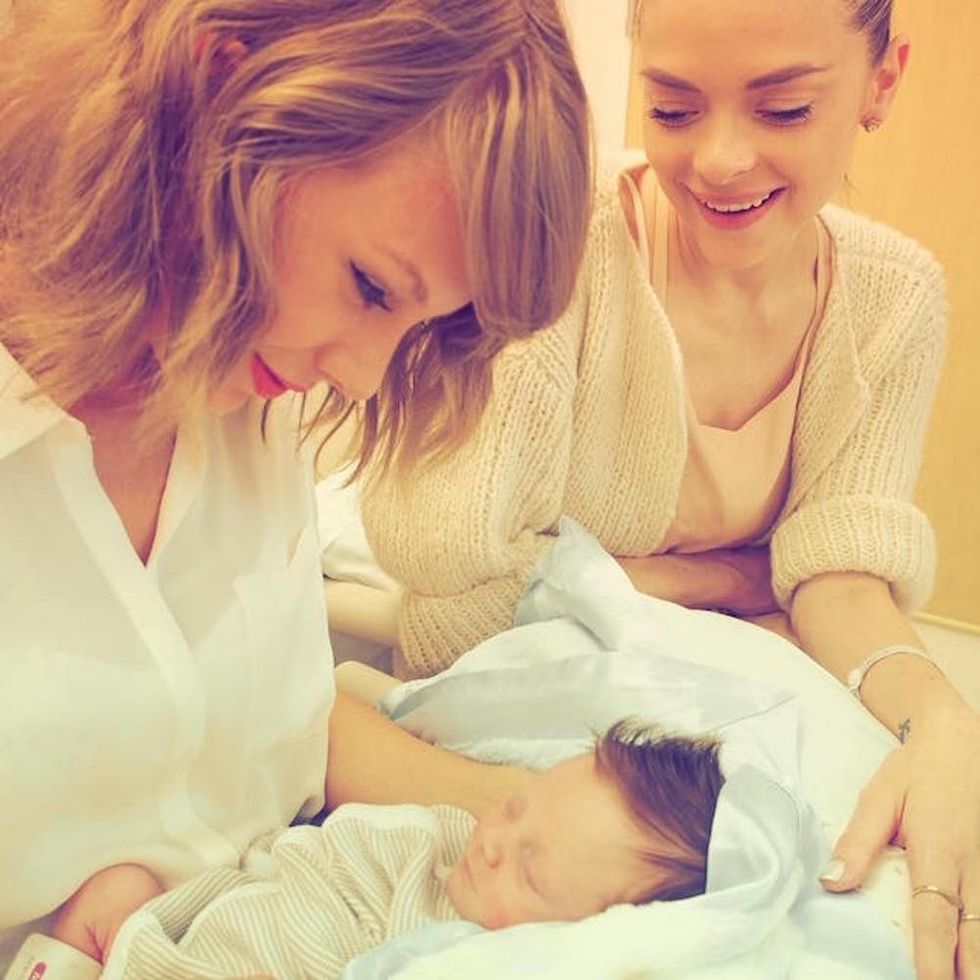 Leo Thames Newman was so awwww-inducing, it got two million likes. She wrote simply, "Meeting my boy." And her face says everything.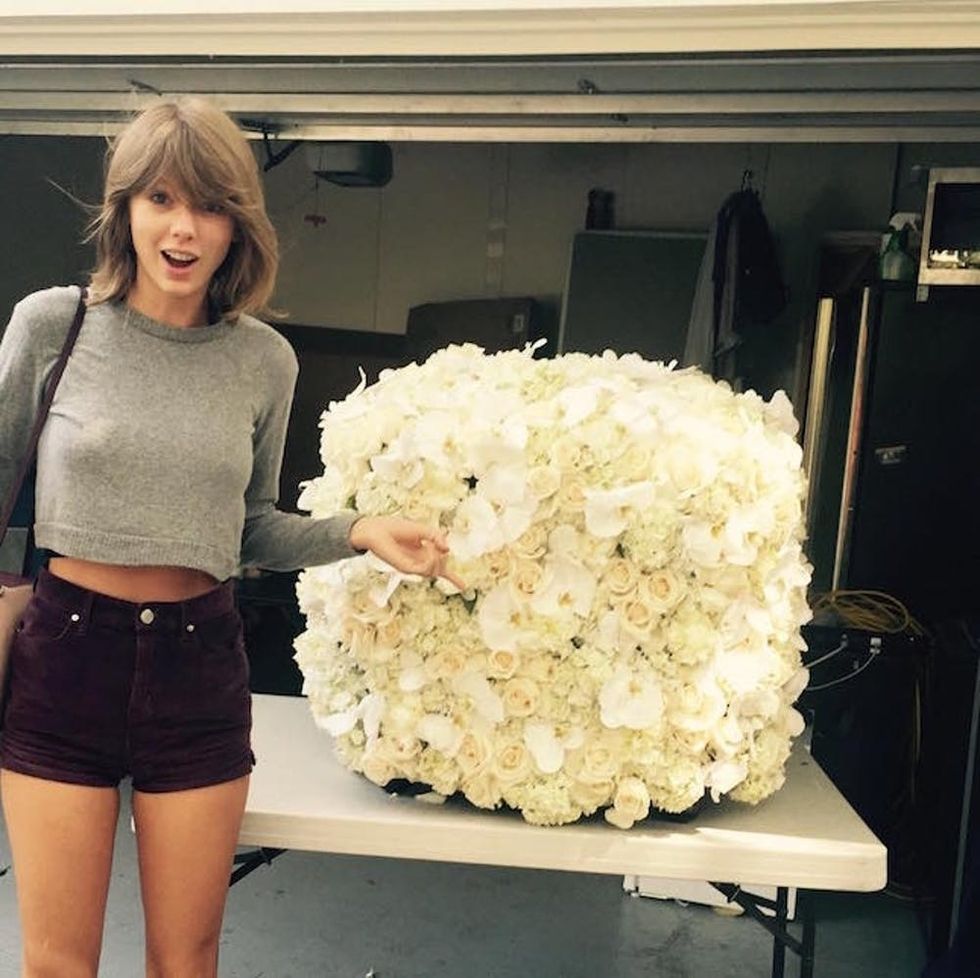 2. Flowers from Kanye: Kim's husband sent Tay Tay this massive bouquet after she presented him with the Vanguard Award at the VMAs last month. Taylor captioned this one, "Awwww Kanye sent me the coolest flowers!! #KanTay2020 #BFFs"
This incredibly meta sweater pic:
sent this sweater to Taylor and she shared it with the world. Taylor thanked her fan by writing in the caption, "Someone knitted this sweater for me of a Polaroid of myself and gave it to my mom tonight at the show. It has very quickly become my everything. Thank you, mysterious knitter."
This adorable photo with Calvin Harris: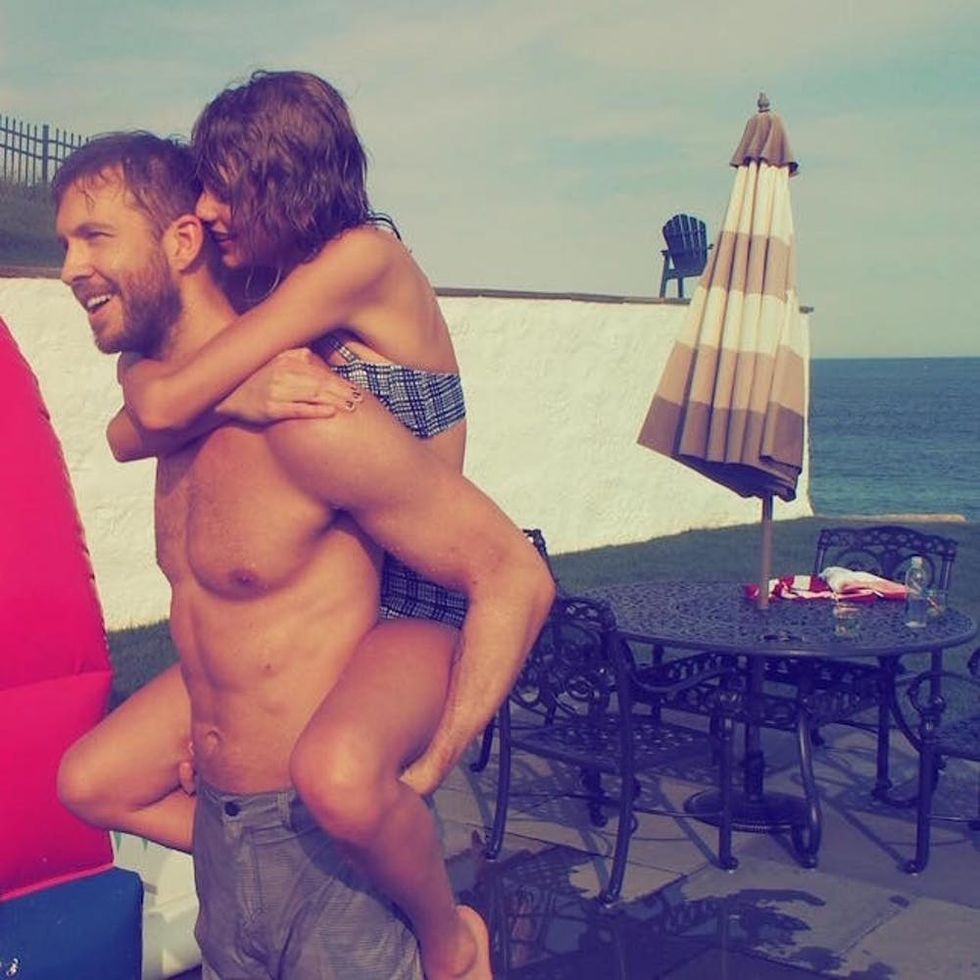 her Fourth of July bash of themselves and cheekily wrote in the caption, "Friendly relations between Scotland and America. @calvinharris."
#SquadGoals AF: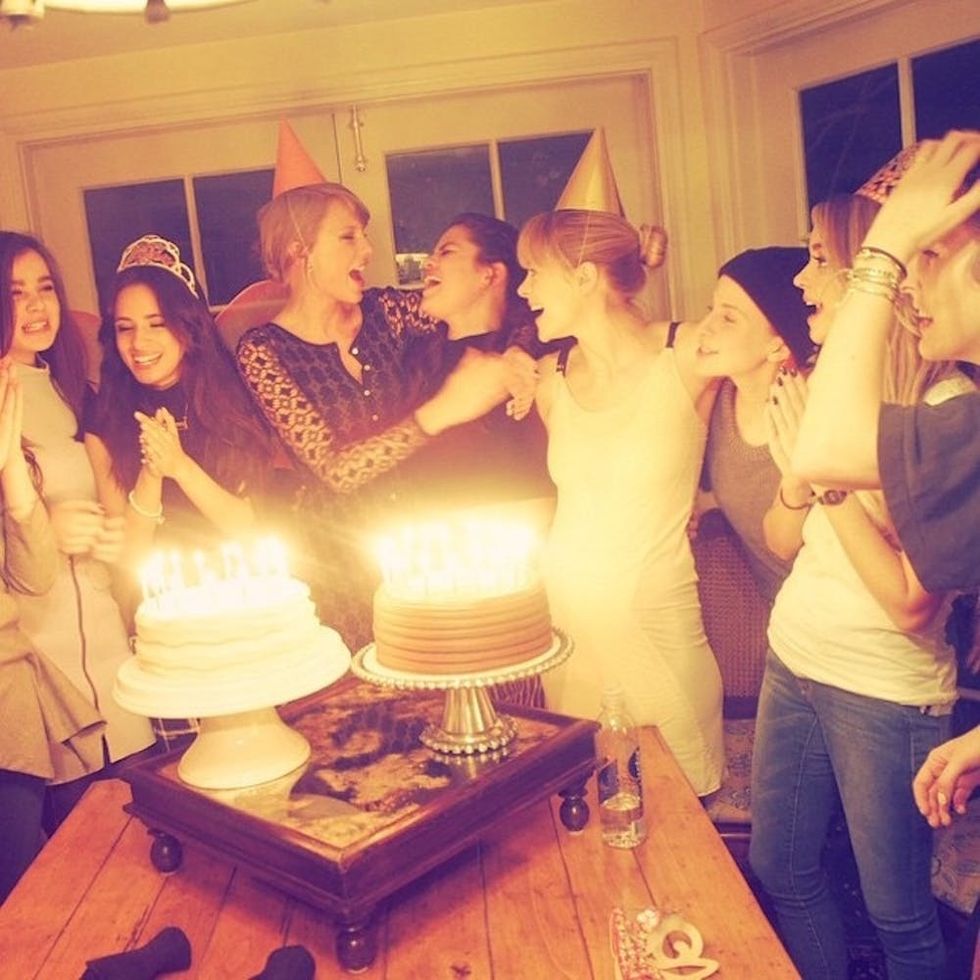 Bad Blood by now). Taylor's Instagram is filled with pics like this one where she's got her arms around Selena Gomez while Hayley Williams, Jaime King and others look on. Yup, Taylor Swift truly is the ultimate BFF.
Kimberly Wang
Kimberly Wang writes about all things pop culture, tech, style, and beauty. She's a Bay Area transplant and has an MFA in Creative Writing from Columbia University. On a sunny New York day, you can find her hanging out with her mini schnauzer Isabelle Jellybean on a blanket in Central Park.
Tech