This Girl's Response to a Cancelled Date Hits Super Close to Home
Jul 09, 2016
From bronzers to brow products to lipsticks and everything in between, getting ready for a special night out (whether it's a date with your BF or BFF) often involves going full Glamazon and using the best new beauty products in your arsenal. Dressing up and doing your makeup to hit the town is fun, but it does take work. And that's not counting the hours we (somewhat secretly) spend each week watching YouTube beauty tutorials while rocking all kinds of exotic face masks! Which is why imgur user somethingsomethingDANGER's response to her boyfriend cancelling their date at the very last second hit super close to home.
---
Titled "PSA: Please give an hour's warning, minimum." the imgur post features screenshots showing the girl's convo with "Babe." Instead of taking a cue from Frozen and simply letting it go, this badass girl let her boo know that she wasn't okay with his inconsiderate behavior. She also made a point of outlining exactly how much of her time he had wasted.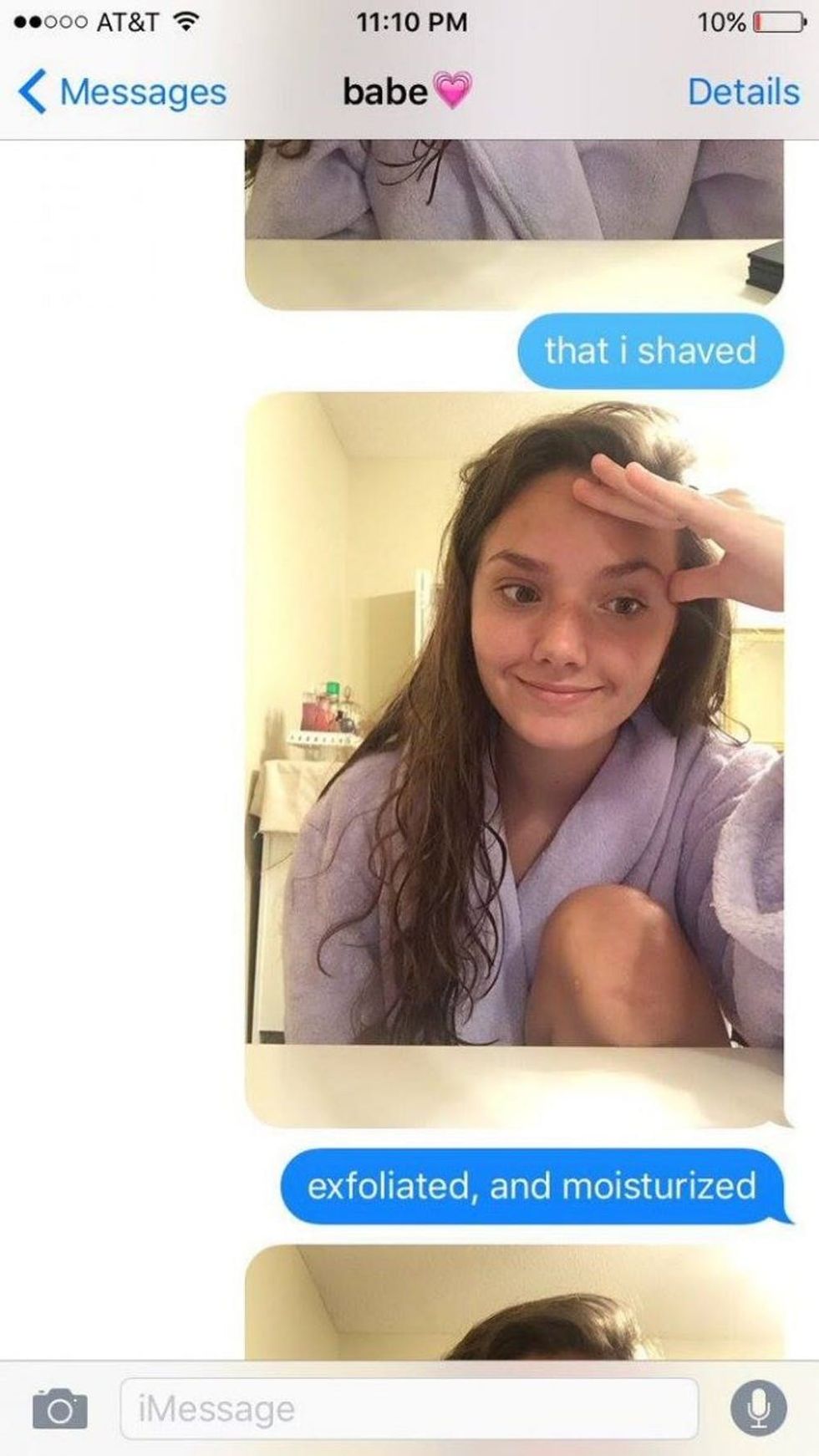 "So you're telling me that I shaved, exfoliated, and moisturized for. nothing." she wrote, looking increasingly unimpressed and upset in each selfie. We feel you, girl! Not only is cancelling on your bae so late in the evening totally not cool (it's right up there with benching, TBH), but doing so via text and showing no consideration for the other person's time would make anyone upset.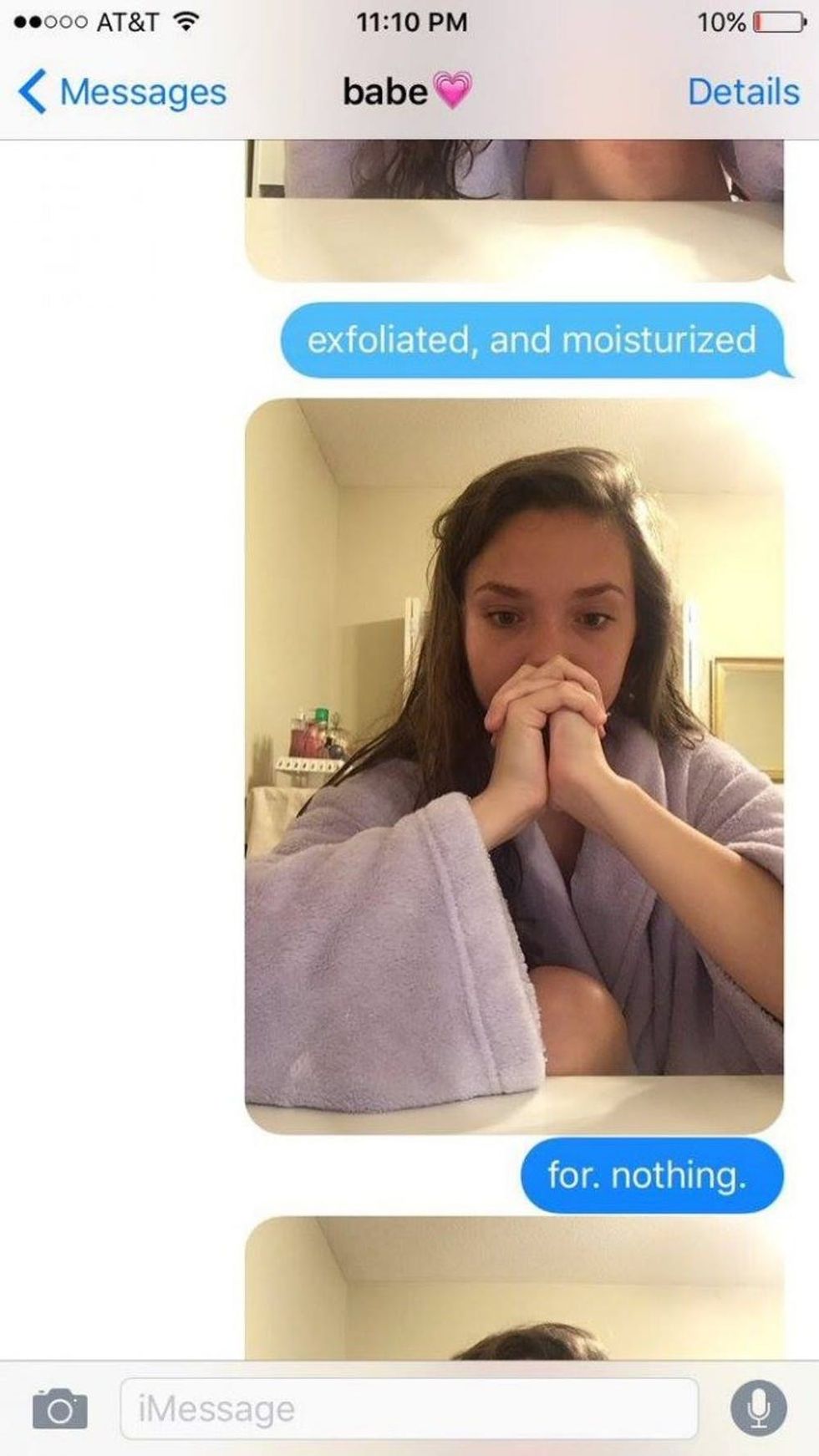 We can definitely see where somethingsomethingDANGER is coming from and we're impressed with how she stood up for herself and boldly spoke her mind. Plus we're pretty sure our fave social media sass, Chrissy Teigen would approve of this funny/snarky/way-too-true response. Yup, this girl deserves major props… and a sweeter date!
How would you react to a canceled date? Tweet us @BritandCo.
(h/t Mashable)
Barbara Pavone
Barbara Pavone is a pop culture-obsessed writer based in beautiful (but ridiculously cold) Montreal, Canada. When she's not working, she's sipping on a Pimm's Cup and daydreaming about her celebrity hero, Saint West.