This Kickstarter Will Get You Knitting in an Exciting New Way
Apr 03, 2017
We're always down to DIY. We love creating decorations and hacks that will make our lives easier — and more enjoyable. We also love that being creative is super good for you; it gets your positive energy flowing and can even be good for your physical health as well. And now we have an extra special opportunity for you to join an international community of creatives.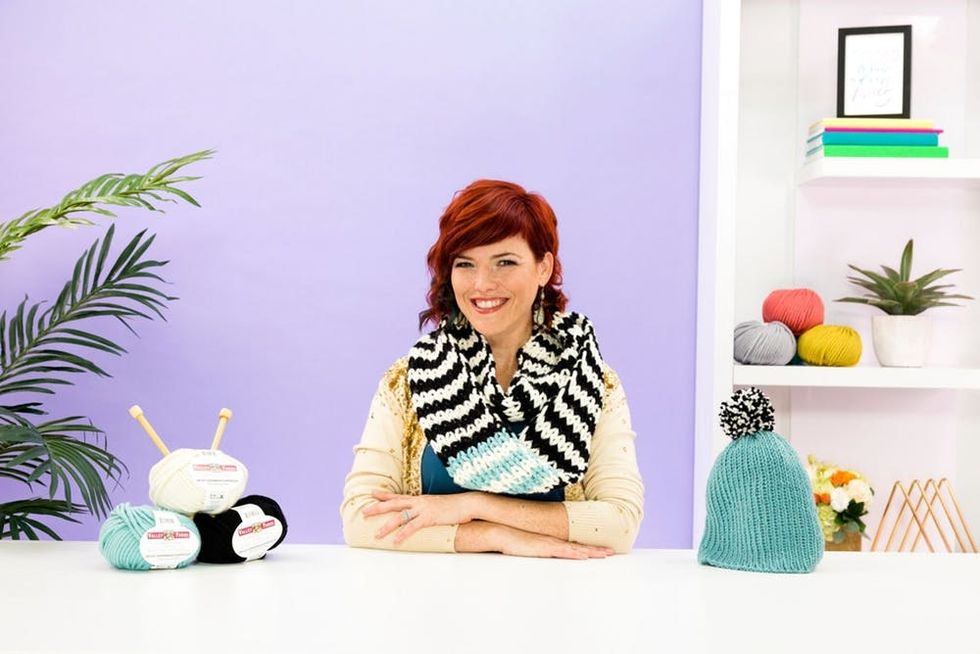 ---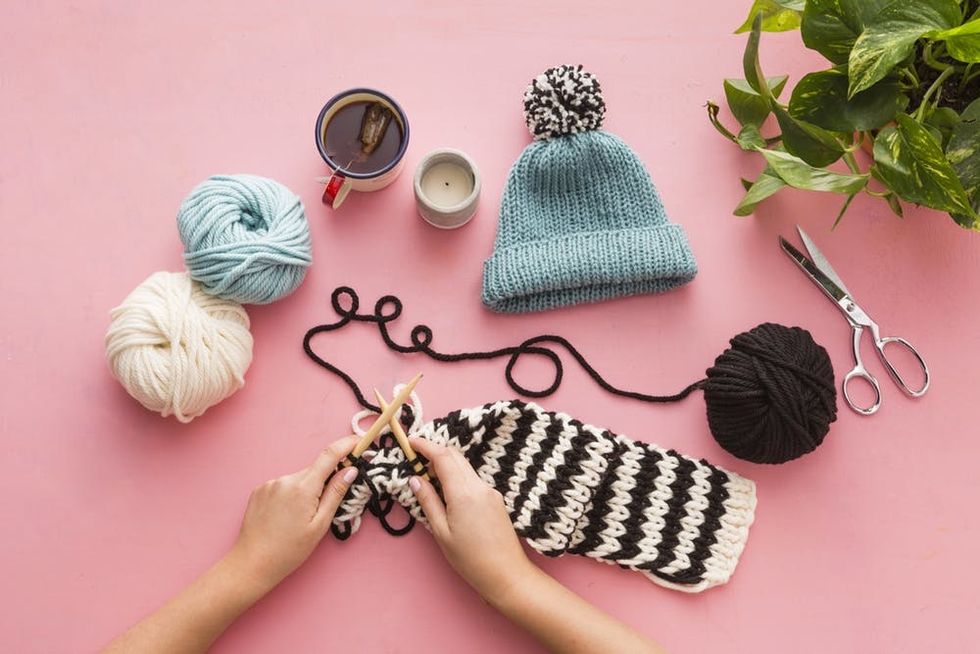 Vickie Howell, an award-winning knit, crochet, and craft broadcaster, has a new Kickstarter campaign to teach you how to knit in an exciting new way. The Knit Show With Vickie Howell is a web series that combines yarn working techniques with elements that speak to the modern, social media-savvy creative, including industry experts and superstar guests and various high-quality projects in a range of difficulties for you to take a stab at.
According to Vickie's campaign, each episode of the show will also include "a segment focused on mental and physical health as pertains to knitting and crochet, or a fun glimpse into the shops, groups, and lifestyles of our global craft community." That community will be easily accessible via social media — perfect for the modern DIYer!
I mean, just look at all the fun things you can knit up!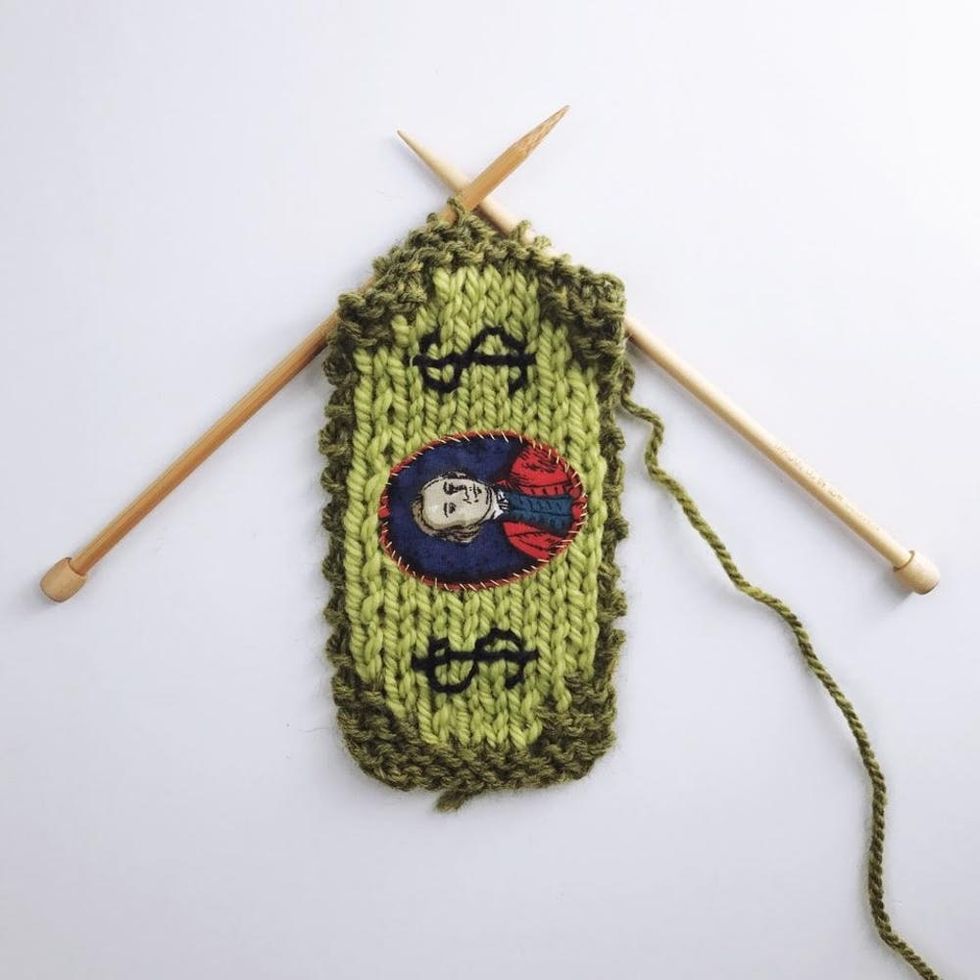 One of the best parts of the new show is that the entire first season will go live at once, so you can watch the whole thing at your own pace.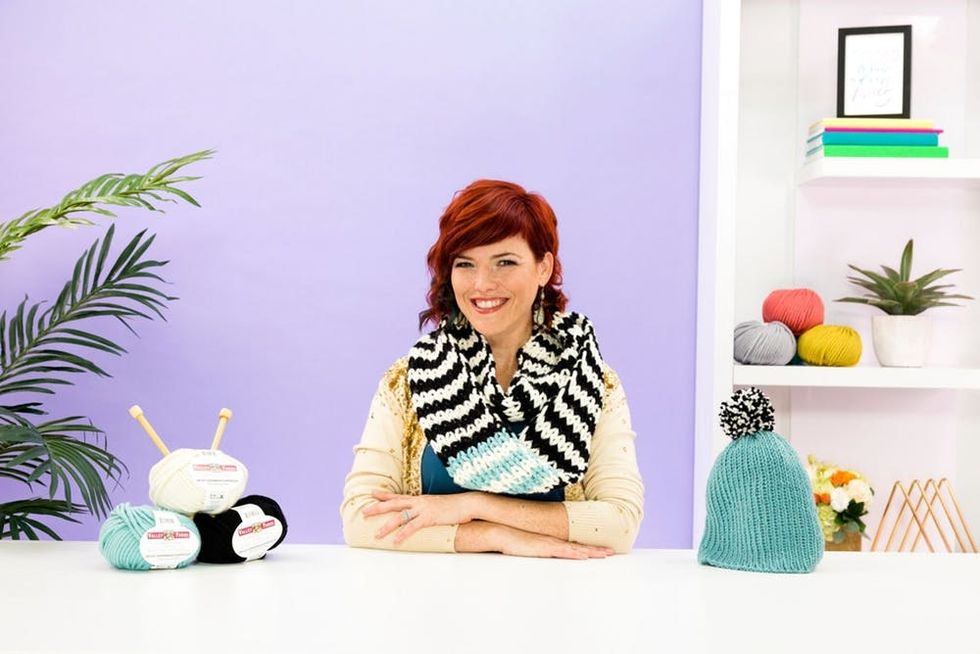 The campaign ends Wednesday, April 19. If you don't want to wait that long for some quality knitting instruction, you can head over to our ONLINE CLASSES section and check out Vickie's INTRO TO KNITTING class. Once you buy an online class, it's yours forever, so you can watch it whenever (and as many times as) you want!
Oh, and don't forget that you can head to Target and scoop up our Knit a Scarf Kit. It has all the supplies you'll need to get started as you following along with Vickie's Intro to Knitting class.
Share your creative masterpieces with us on Instagram by tagging @BritandCo with the hashtag #iamcreative.
(Photo via Vickie Howell/Kickstarter)
Shea Lignitz
Shea can be found in the nearest bookstore or brewery, exploring the great outdoors, or blasting Led Zeppelin. She grew up in the cold and rain of Northern California's redwoods but is currently wandering around Texas.
Online Classes