11 DIY Wedding Favor Cocktail Kits
Feb 15, 2018
Sure, you've thought about the reception (wine with dinner, Champagne toast, open bar, or all of the above), but have you thought about your thirsty guests post-celebration? What you need is a DIY wedding favor that can be shaken or stirred. Pick a cocktail, assemble the ingredients, and think of an adorable way to package it, and you've got the cutest, most-certain-to-be-used favors ever. Read on to see which kits really wet our whistle.
---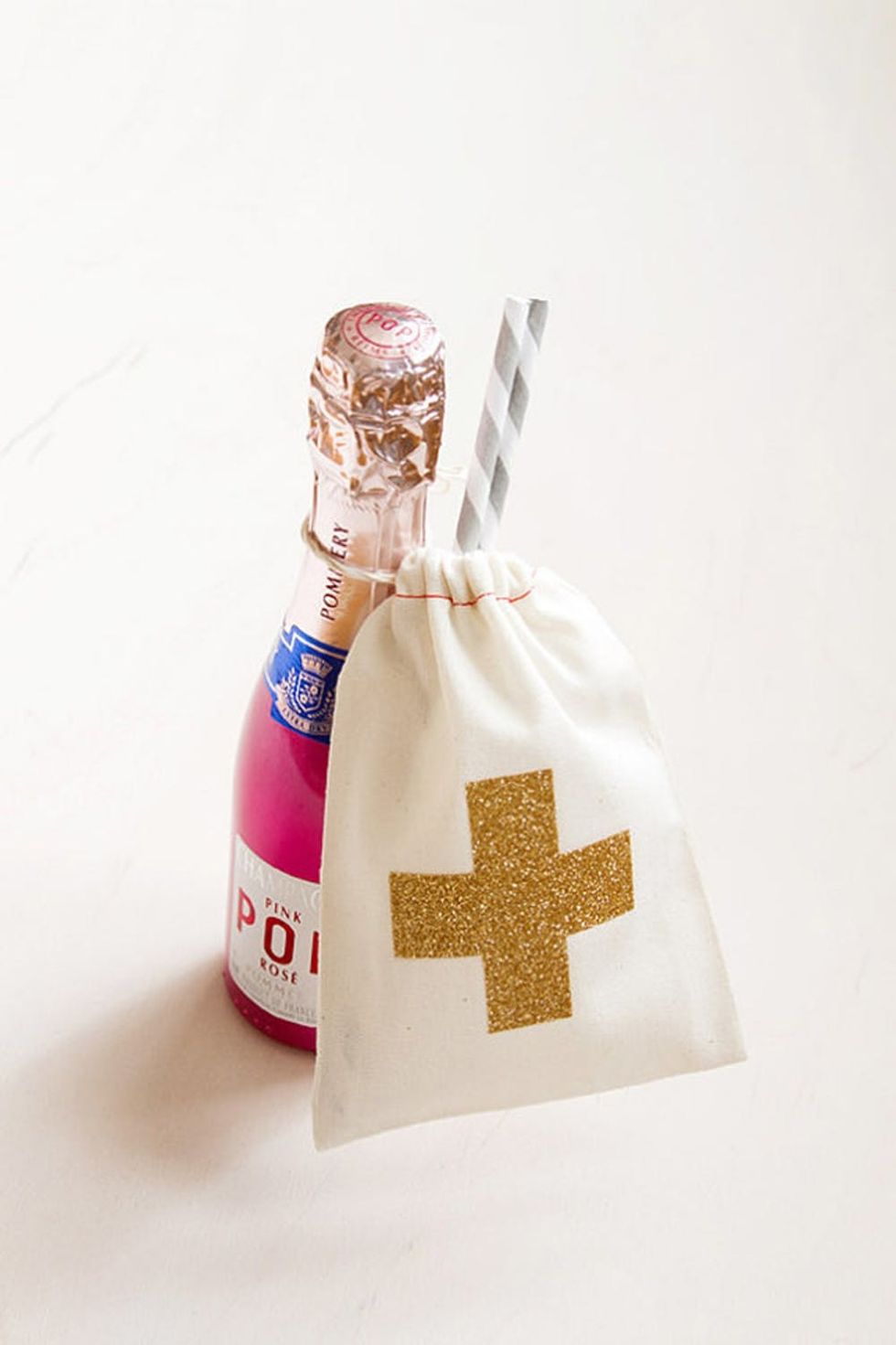 The bottle and the straw for now; the next-morning essentials for later.
Shake things up with this ginger cocktail in a mason jar, or consider presenting it in a classic copper mug. Either way, your guests win. (via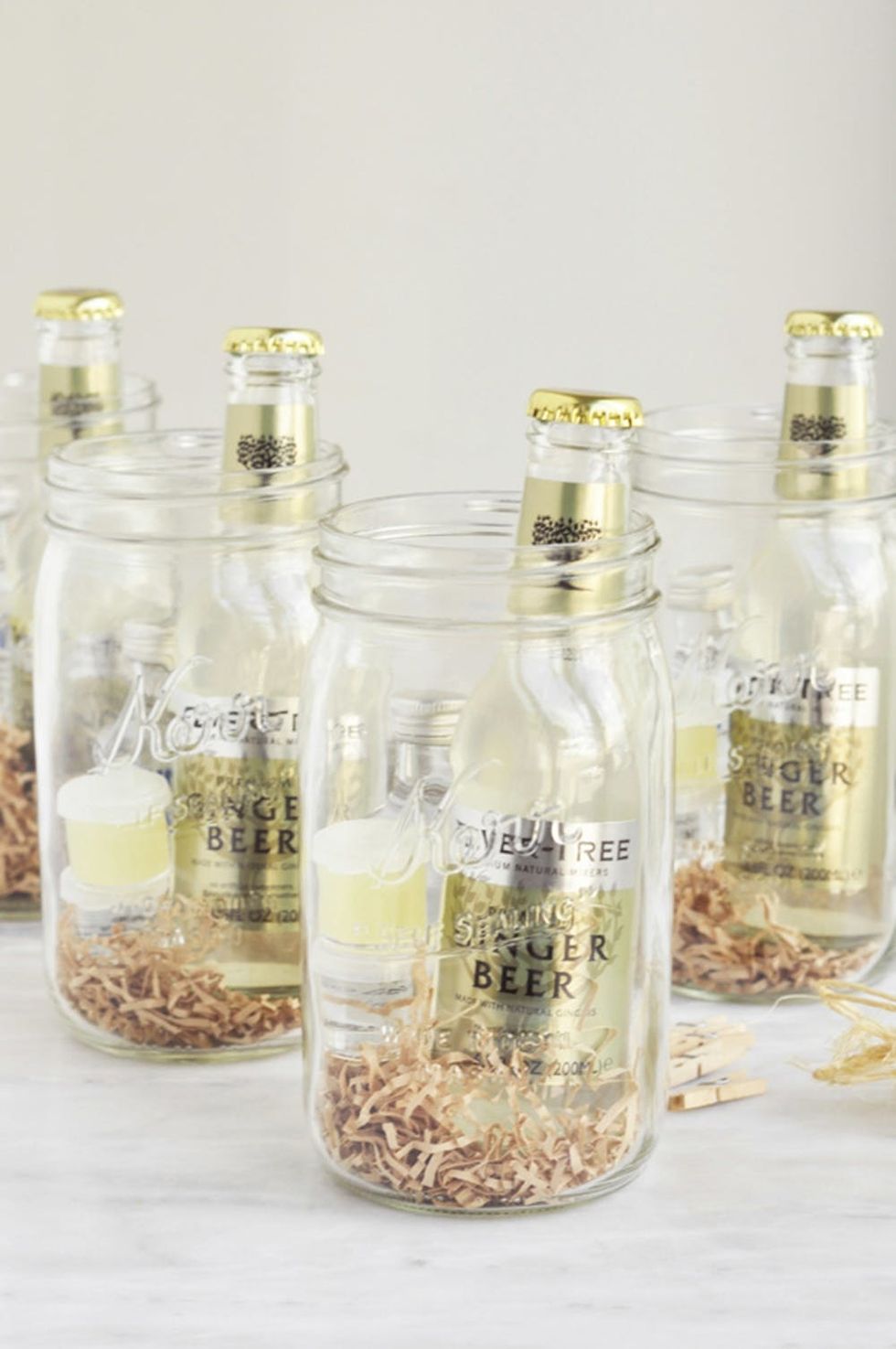 )
Handy in the kitchen? Mint simple syrup is easy but crazy impressive. And you'll earn major points for finding such a cute way to bottle it. (via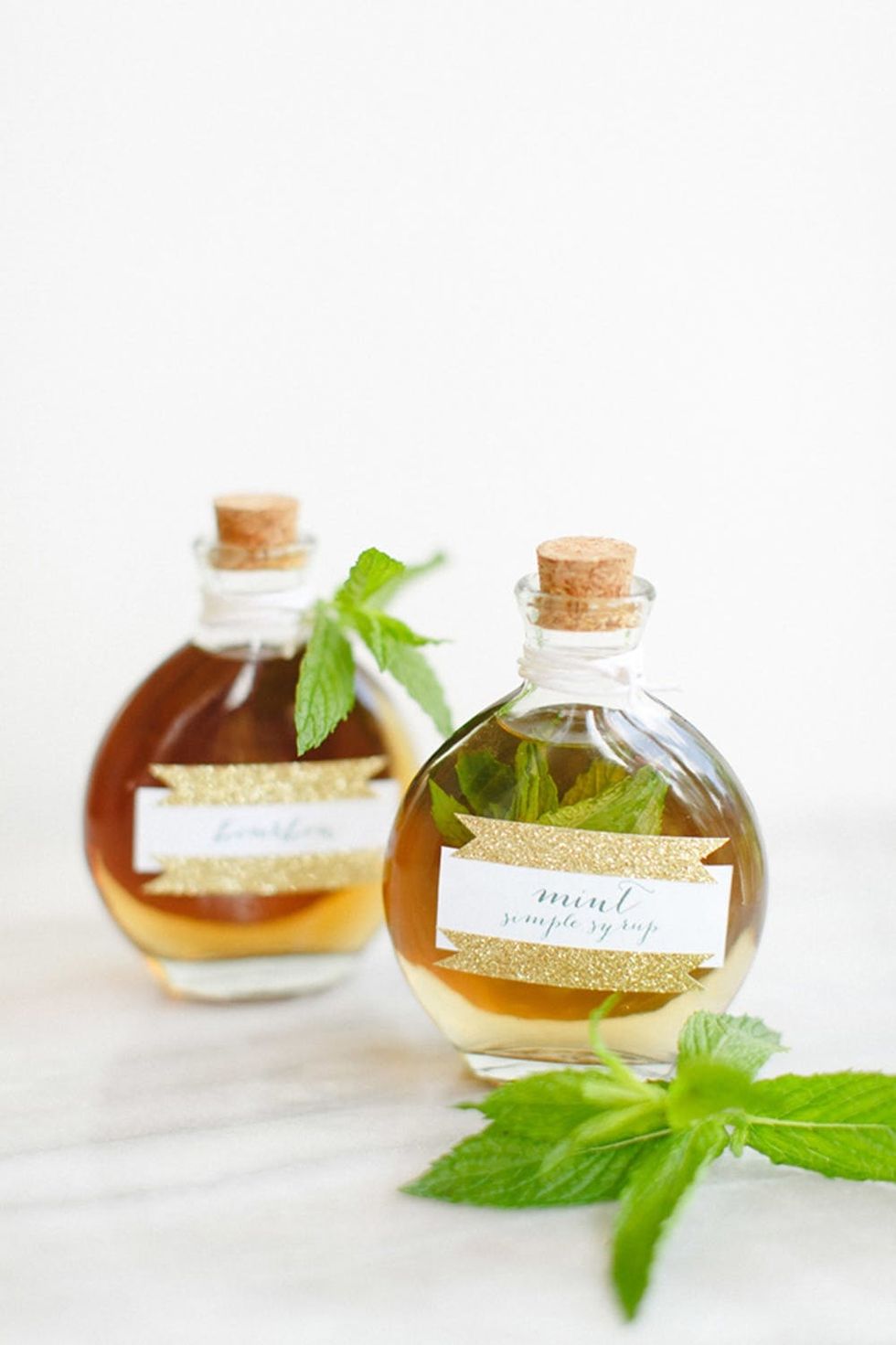 )
Make it to-go with a compact, TSA-friendly set. All your pals have to do is grab their choice of spirit once they've hit cruising altitude. (via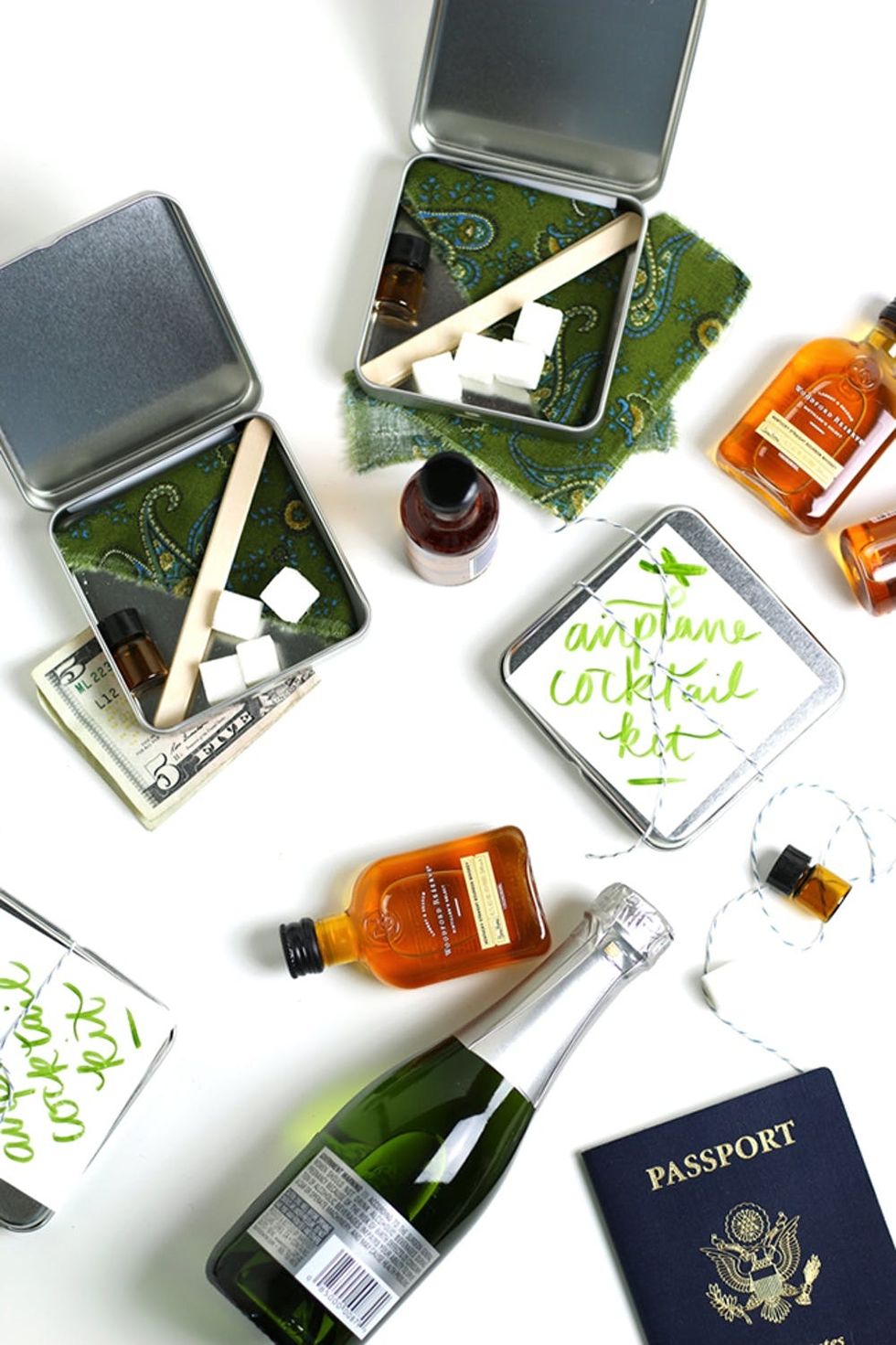 )
Summer ceremony? Quench your friends' thirst with a citrus punch they can enjoy the next day. (via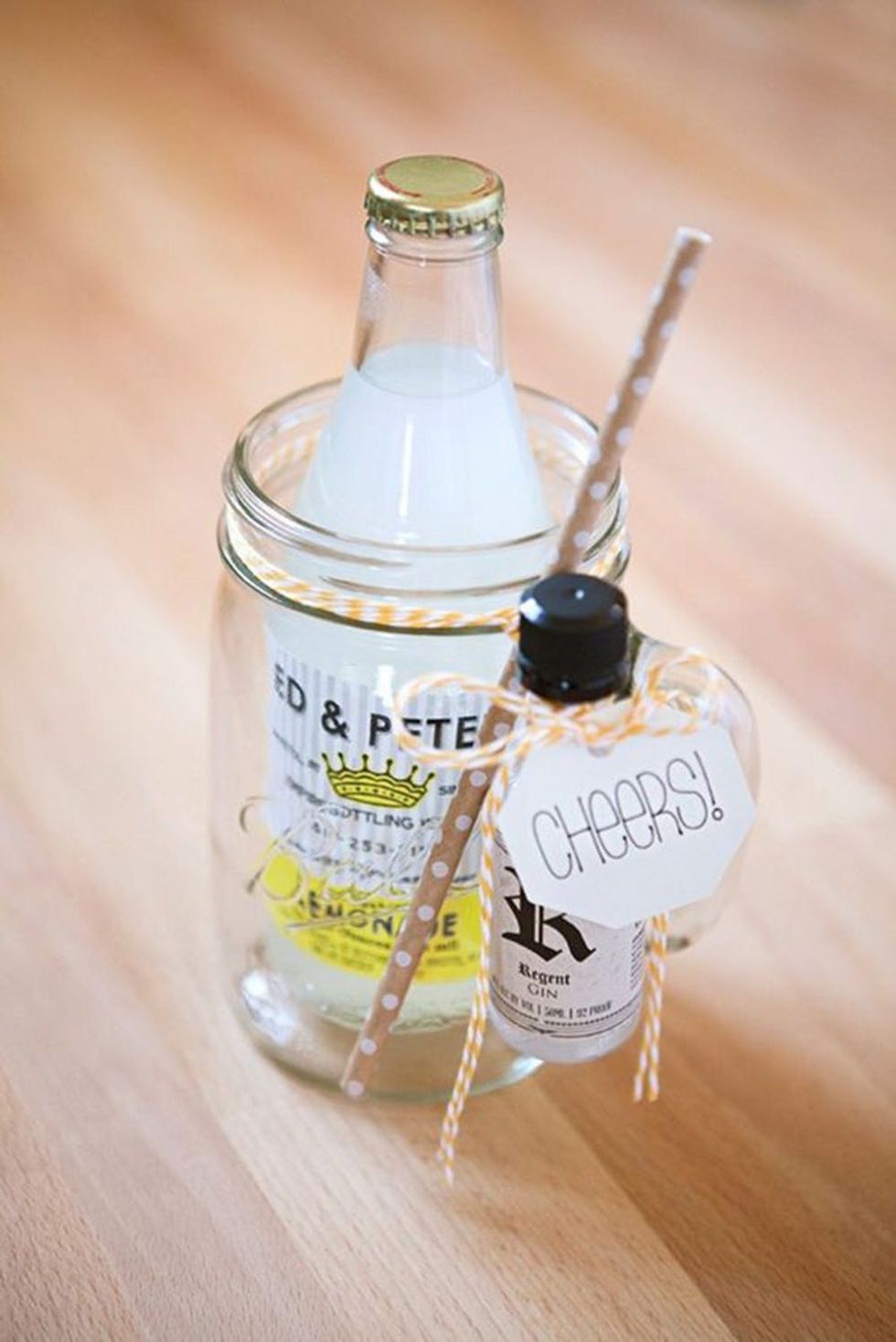 )
Can't decide on a signature drink? Just serve
both
your favorites.
Cold-weather weddings call for a warming bevy. Pack everything they'll need to cure the winter blues into one jar. (via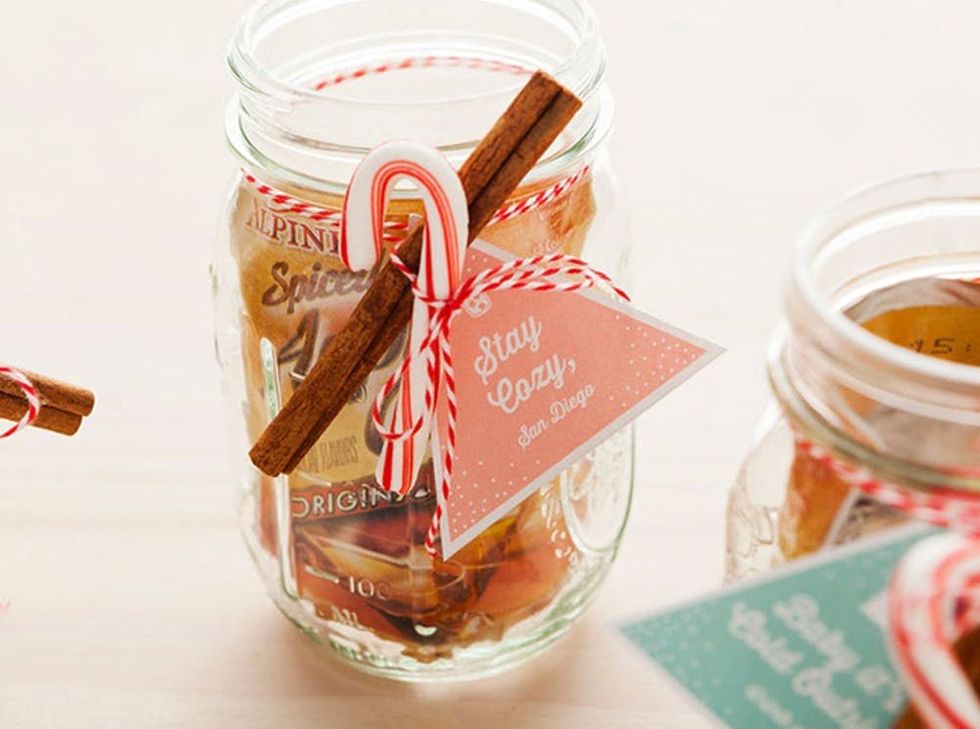 )
If you want to go all out, you can always put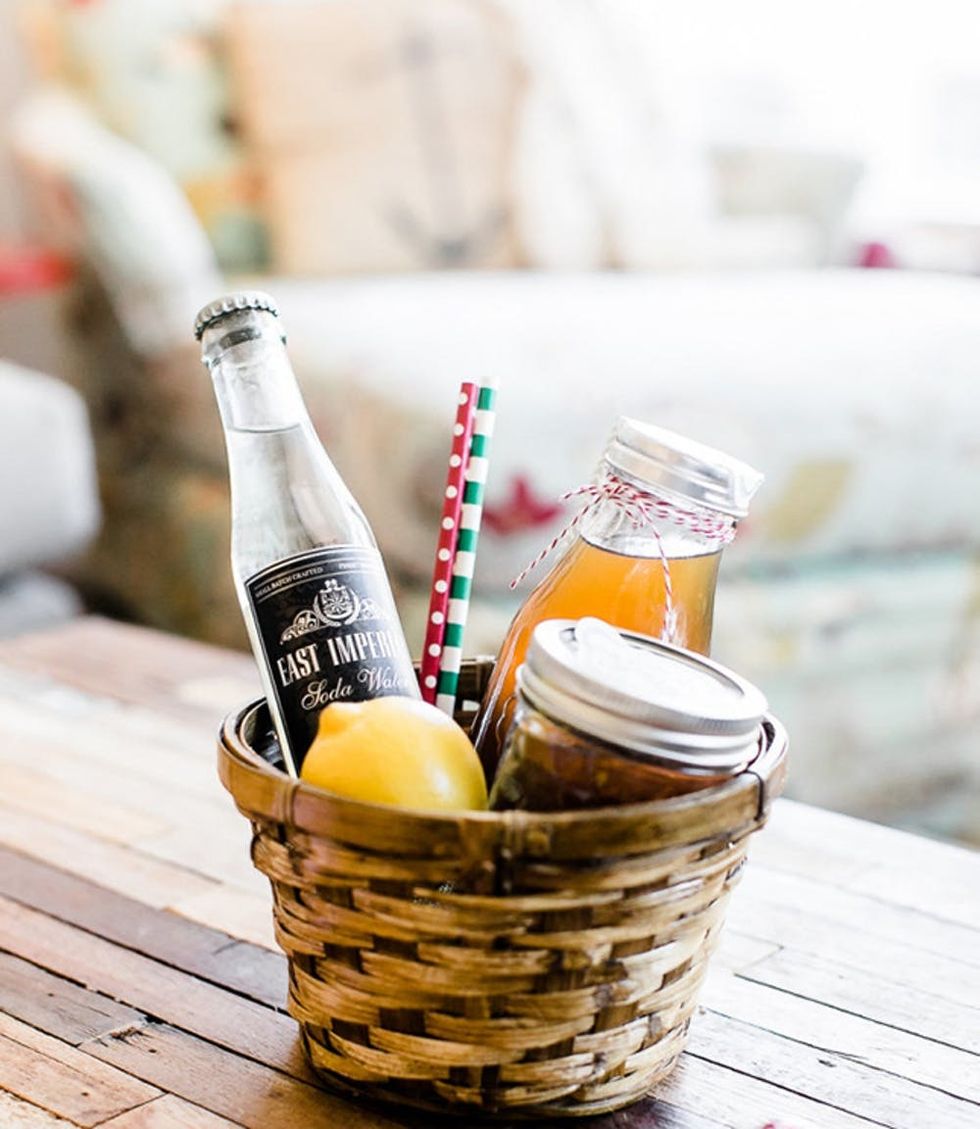 your favorites into a basket. (Don't forget the garnishes!) (via
Distillerista
)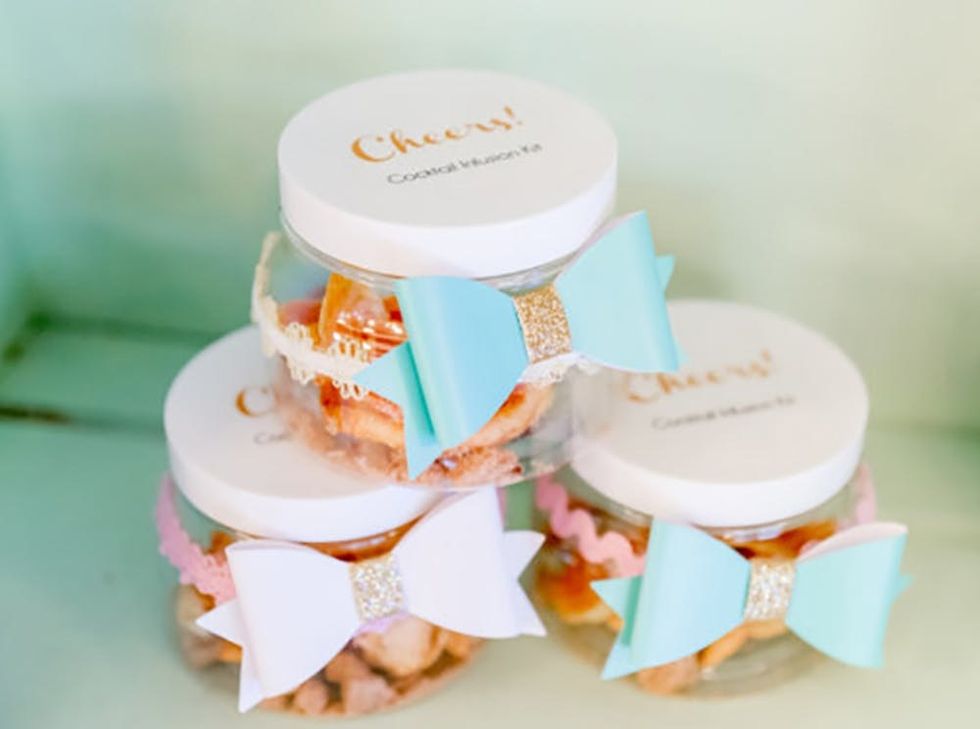 Instead of liquids, send everyone home with what they need to infuse their favorite spirits.
What do you do when you've got one heck of an open bar planned and some hard-partying guests? Water + vitamin B + Advil, obvs. *insert praise hands emoji* (via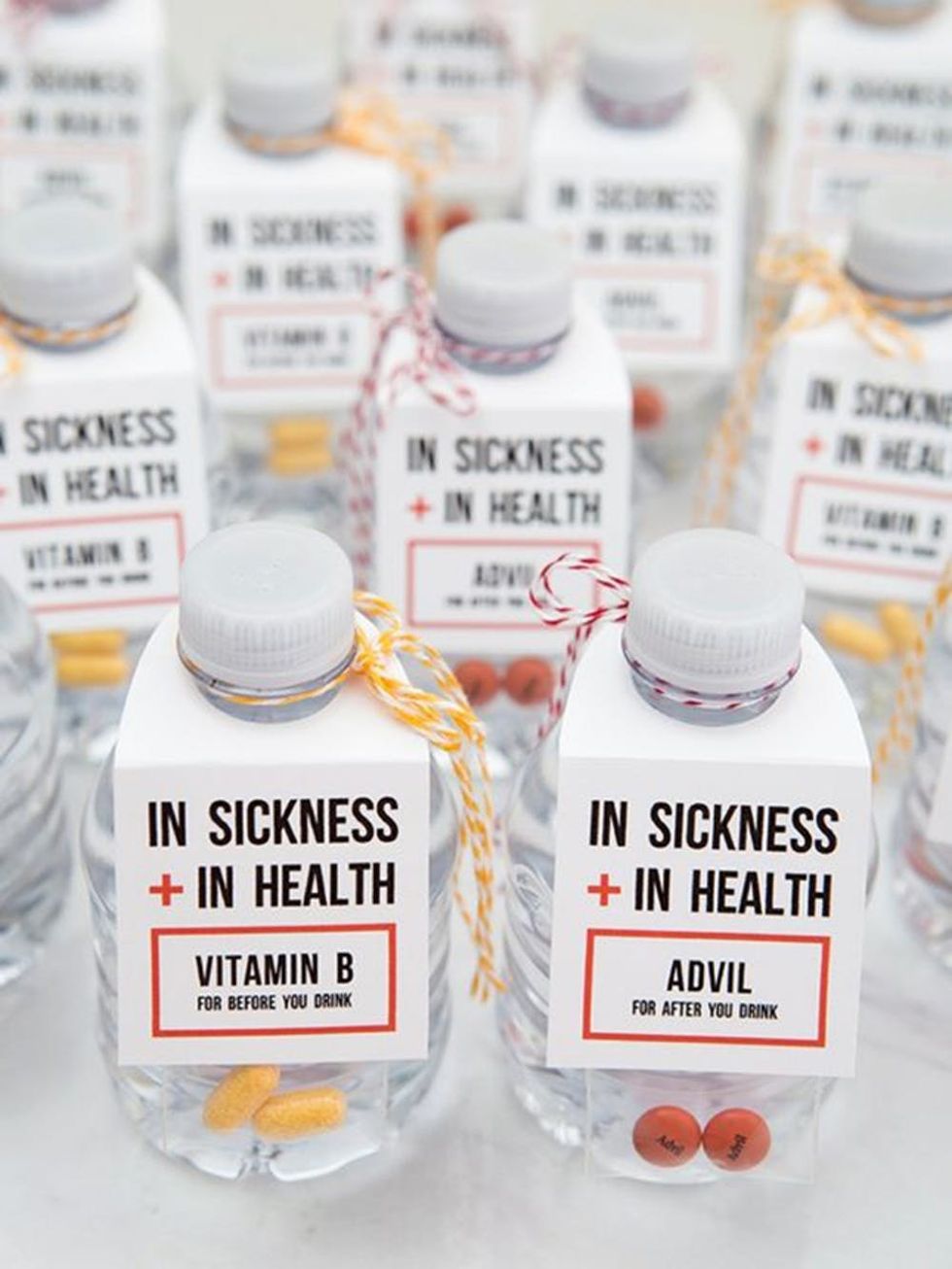 )
Really want to go big? Send everyone home with a mini bar's worth of drinks and they'll remember your special day forever… or at least until they pass out. (via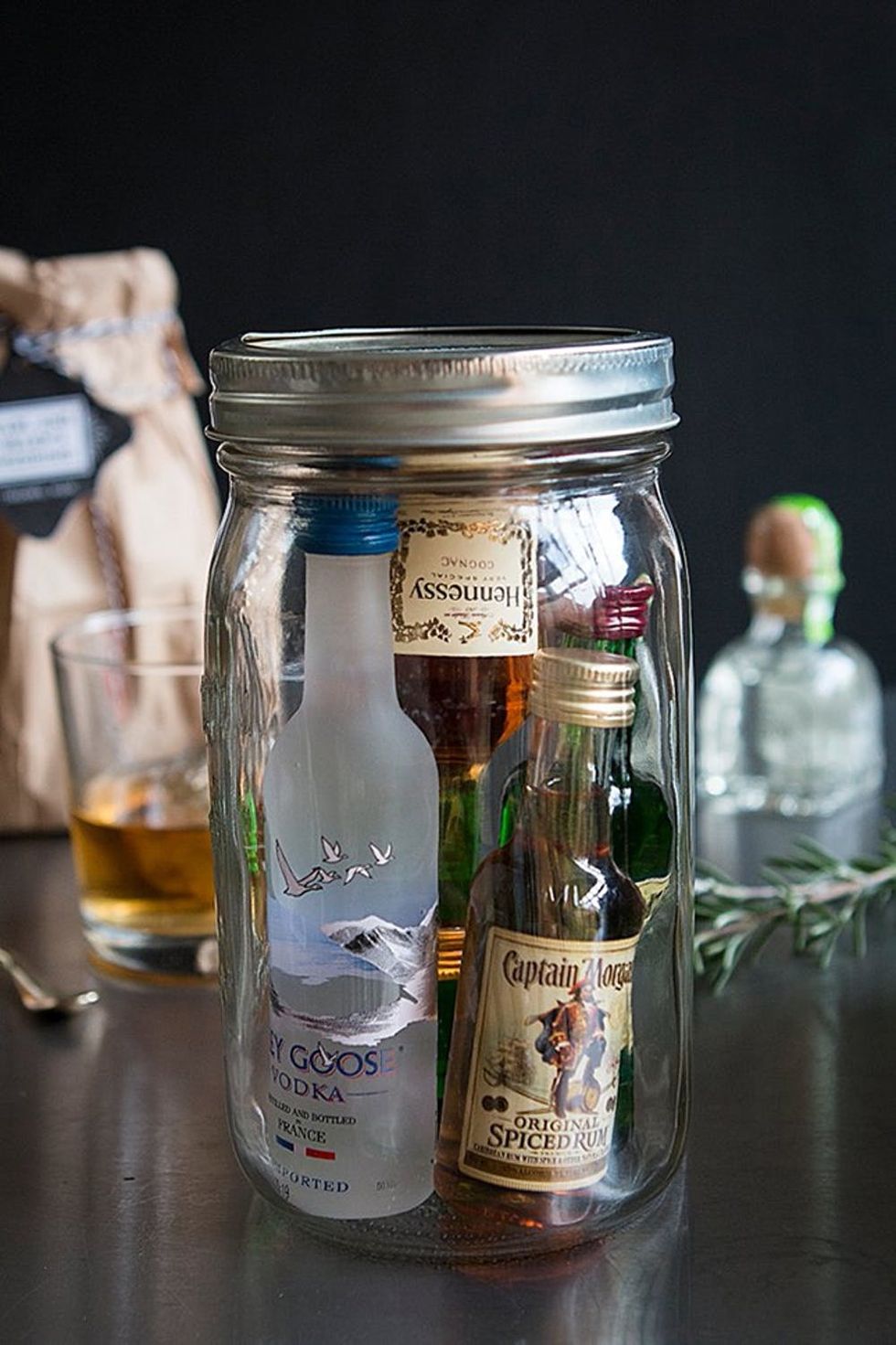 )
Ariel Garneau
Ariel loves color, bold design, and eclectic decor. She goes by many names including "color decor wizard" and is also the voice behind PMQ for two (www.pmqfortwo.com) where she creates interiors and decor that are renter-friendly and creative.
Wedding Planning and Decor
More From Wedding Planning and Decor
If you lack a certain way with words, then perhaps you can rely on showing how you feel this holiday season with an artful greeting card you can make at home! Brit dropped by our crafting studio where we teamed with Camp by Walmart to create a choose-your-own-adventure holiday card tutorial. In the interactive video, it's up to you to decide what type of card you want to make — sentimental, or stylish? Three-dimensional, or keep it simple? After you've selected your design vibe, Brit helps you assemble it all together so your last-min card is ready to send. Get ready to pick up a few new DIY tricks when you watch the video now!
Holidays