18 Winter Wedding Styles for Every Lady in Your Family
Dec 18, 2016
Wanting to look knock-your-socks-off fabulous at a winter soirée while being totally clueless about what to wear is a real dilemma. Throw in a family wedding where pics will commemorate your outfit for decades to come and, well, the pressure is on. You should feel super fly in every snap the wedding photographer takes of you while you're rocking a picture-perfect wedding look through all of the festivities. So, we've pulled together these It-girl-approved nuptial styles for every lady on the big day. Stress no more; the hard work is done (you can thank us later). Just scoop up one of these slay-worthy pieces and you'll be well on your way to a look that's worthy of a post-wedding re-wear.
---
Flower Girls
Flower girls, kid sisters and young cousins will adore playing dress-up in one of these fabulous, pint-sized, wedding-ready styles.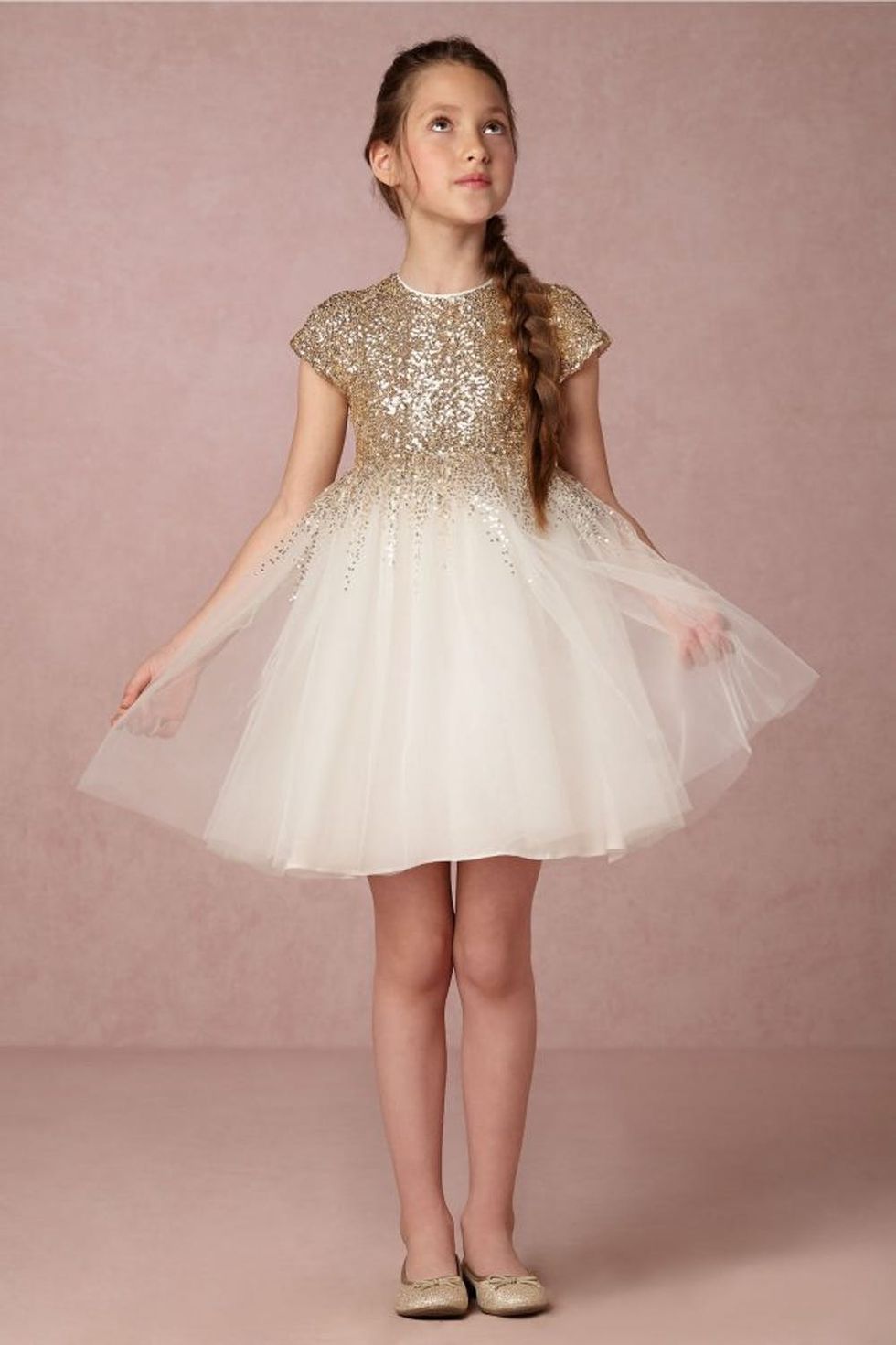 1. BHLDN Degas Moon Dress ($240): This is the glittery gown of our childhood dreams. Not only will the littlest guest look as pretty as a princess, but she'll dazzle every other wedding guest with those next-level sparkles.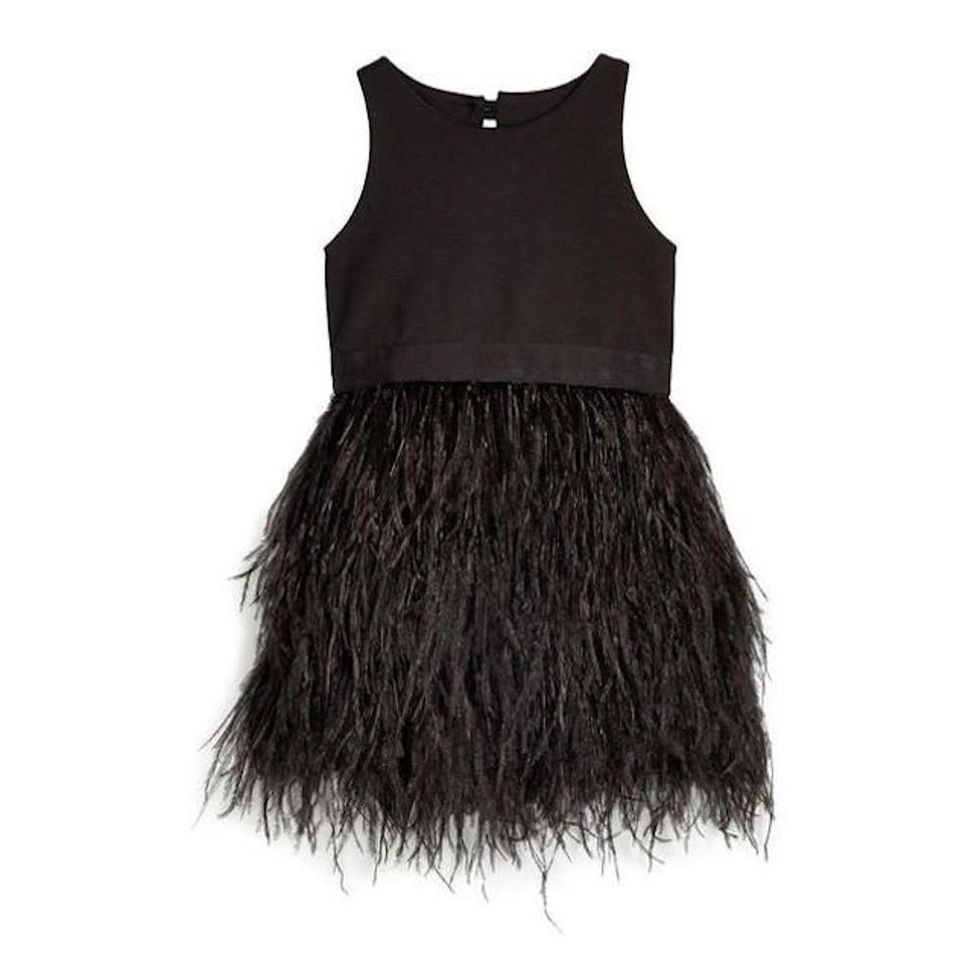 2. Milly Mini's Blaire Feather Dress ($295): Try not to pass out from the insane cuteness of this dress. Your little one will treat the aisle like a catwalk in this to-die-for, pint-sized couture.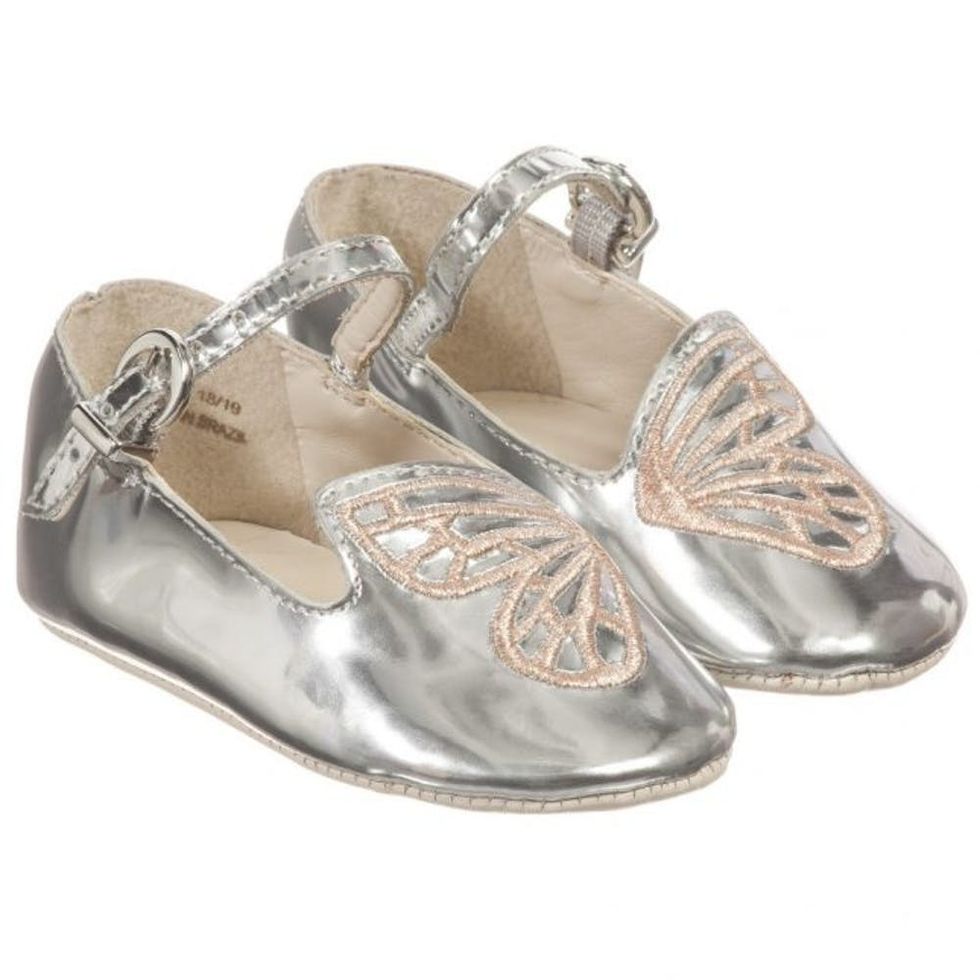 3. Sophia Webster Baby's Bibi Mini Butterfly Metallic Leather Mary Janes ($115): "Adorable" doesn't even begin to cover everything we love about these whimsical little flats. Your little one will look so stylin' in these formal Mary Janes that you'll probably save them as a keepsake for years to come.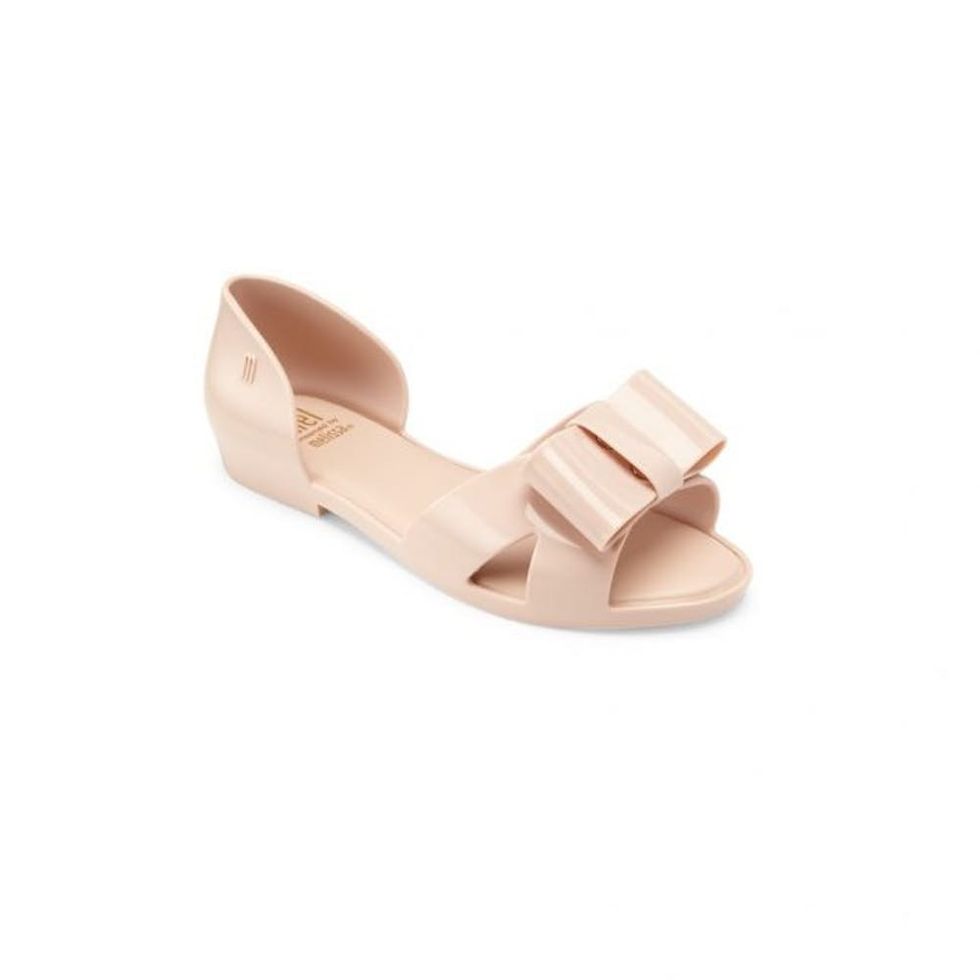 4. Mini Melissa Kid's Bow d'Orsay Flats ($70): You had us at "Baby's First d'Orsay Flats." Seriously, though; every little lady should have a pair of these to rock.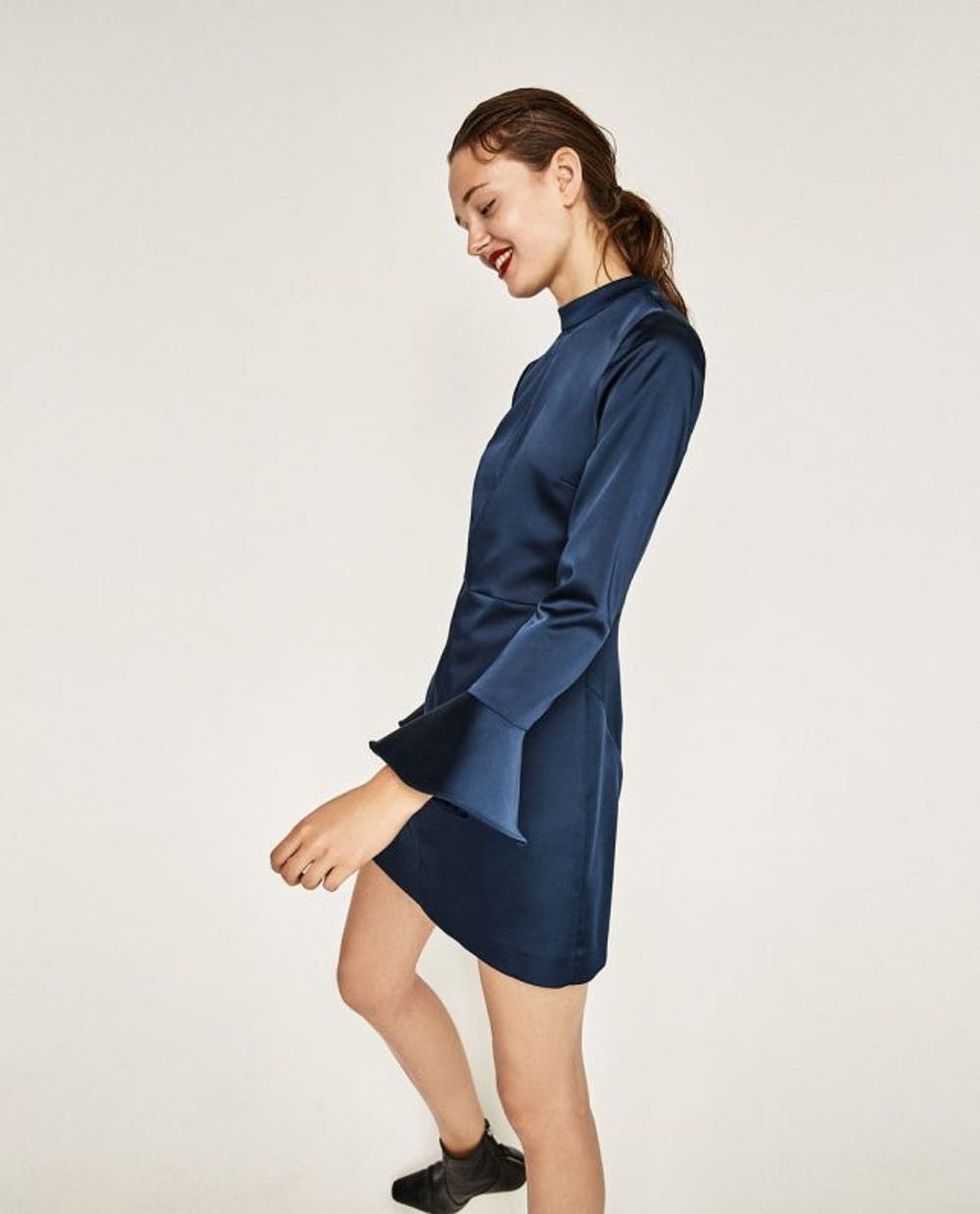 Here's a peek at some slay-worthy styles the bride and groom's sisters can don. Rock your own style at your sib's wedding with one of these must-haves for a photo-ready look the entire night through.
5. Zara Sateen Open Back Dress ($50): When it comes to material with a satiny shine, the more dimensions, the better. That's why we can't get enough of the elegant, yet super fun cut of this frock. You'll manage to look chic, classy and decidedly on trend with its haute cutout style in back.
Sisters of the Bride and Groom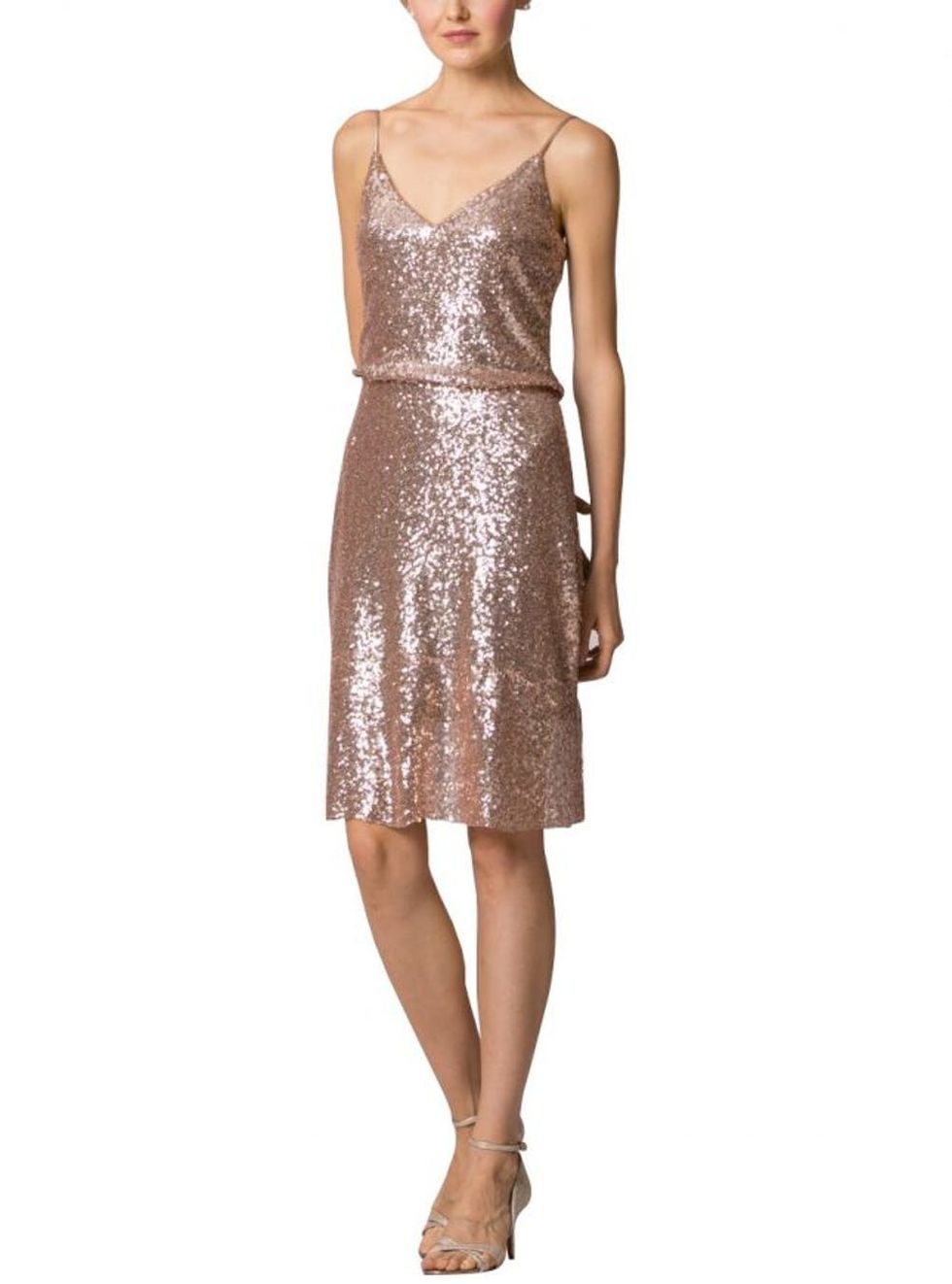 6. Jenny Yoo Emery Sequin Tulle Dress ($260): The "love at first sight" vibes we get from this glittery, rose gold wonder are totally on point for nuptial time. It's sequined to perfection in the season's must-have shade and roomy enough to still move it on the dance floor.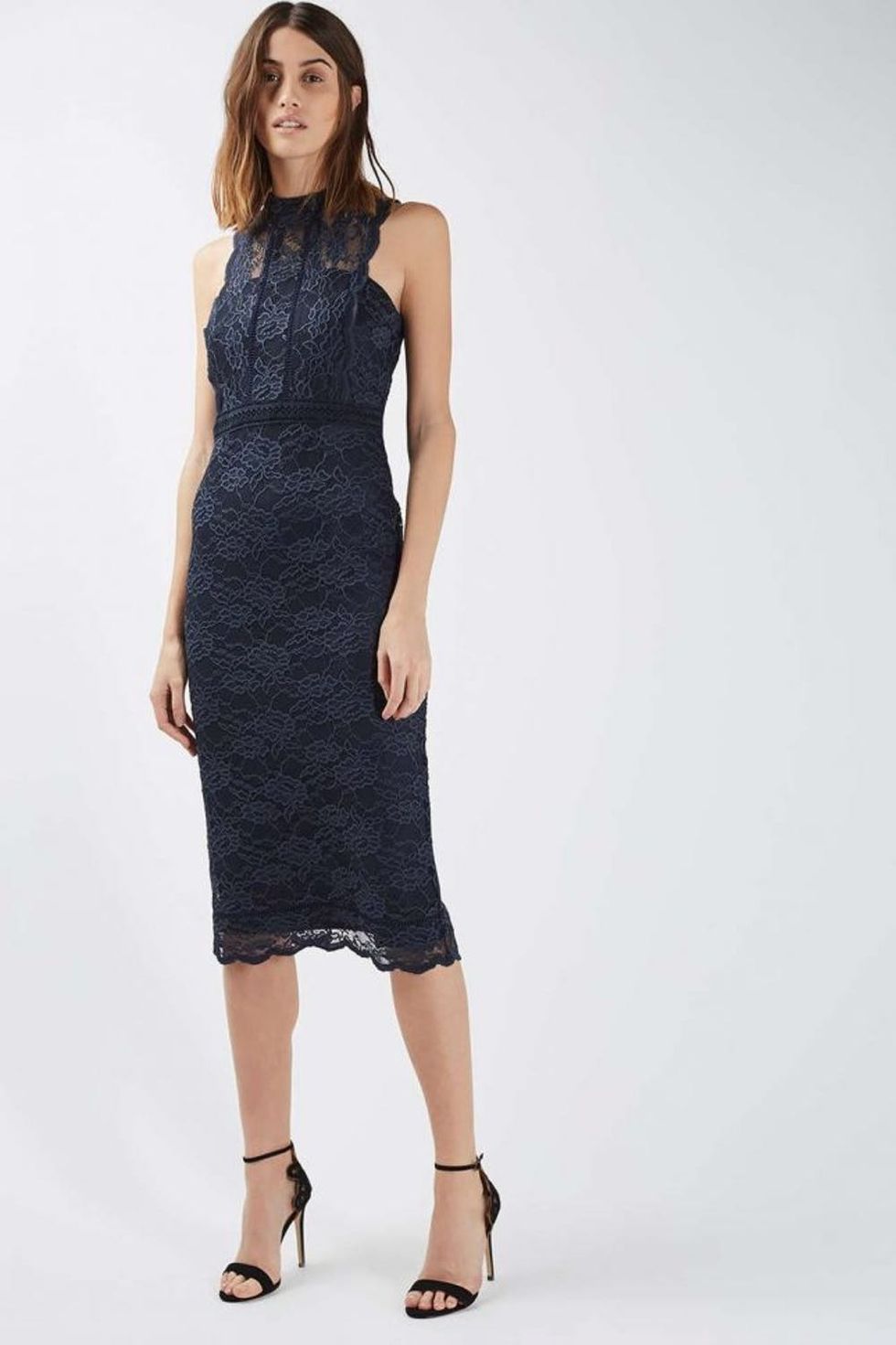 7. Topshop Scallop Mix Lace Midi Dress ($90): A pop of color adds wintry character to the vintage glamour of this lacy masterpiece. We just couldn't choose between those feminine, scalloped edges or that drool-worthy neckline, so we opted for both.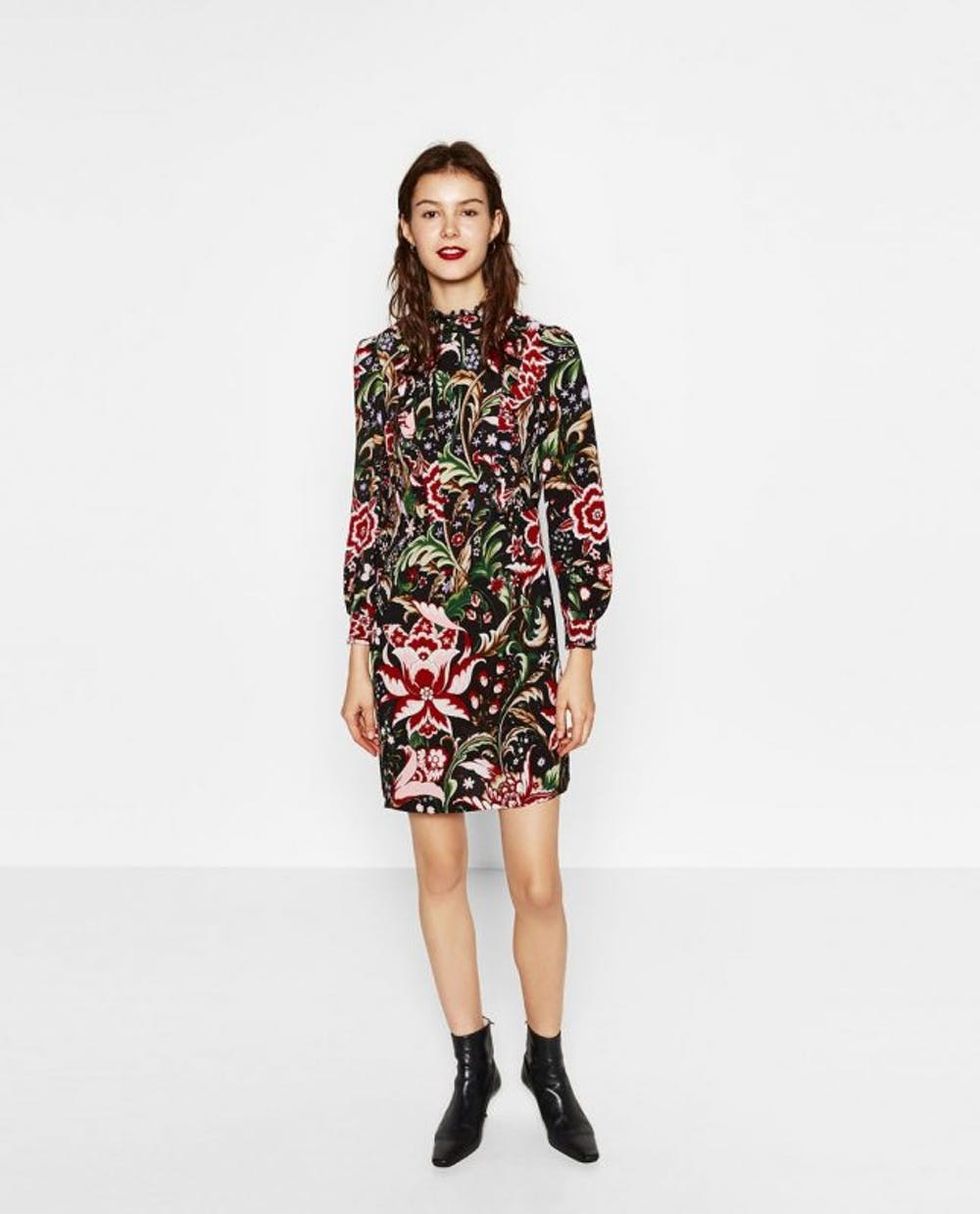 8. Zara Printed Dress With Lace Back ($100): A cool-girl floral like this print will make for some next-level wedding photos. We're already imagining the infinite ways we'd accessorize this lacy-backed must-have.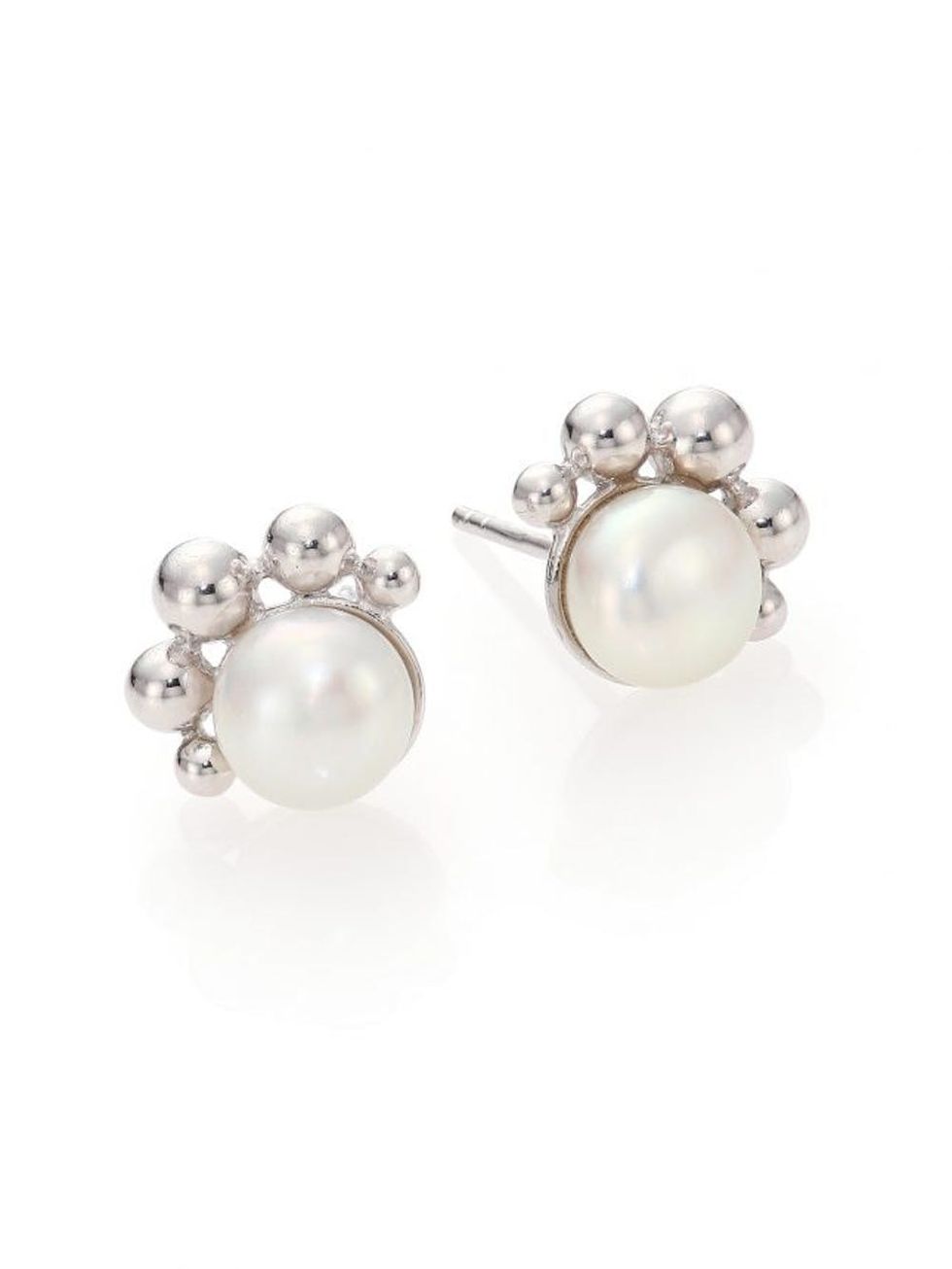 9. Anzie Dew Drop Bubbling Brook 8MM White Mabe Pearl Stud Earrings ($195): We're freaking out over that trendy upgrade on the classic pearl stud. Give the old-fashioned classic a flashy, modern twist with some silver embellishment FTW.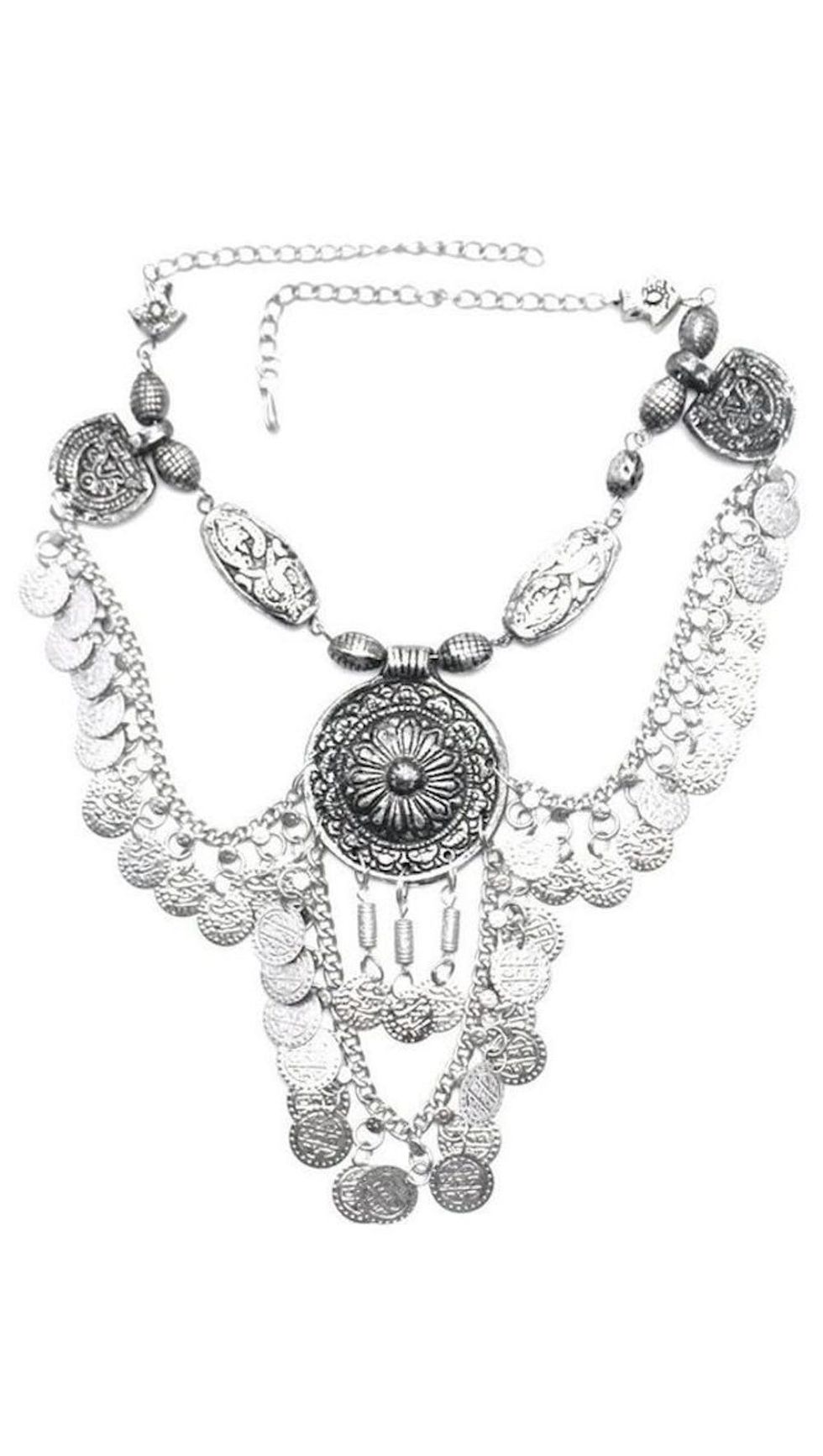 10. Child of Wild Moons Vengeance Necklace ($125): Forgive us for drooling over this statement necklace masterpiece. Wear this must-have with literally anything to bring some bohemian bling to the occasion.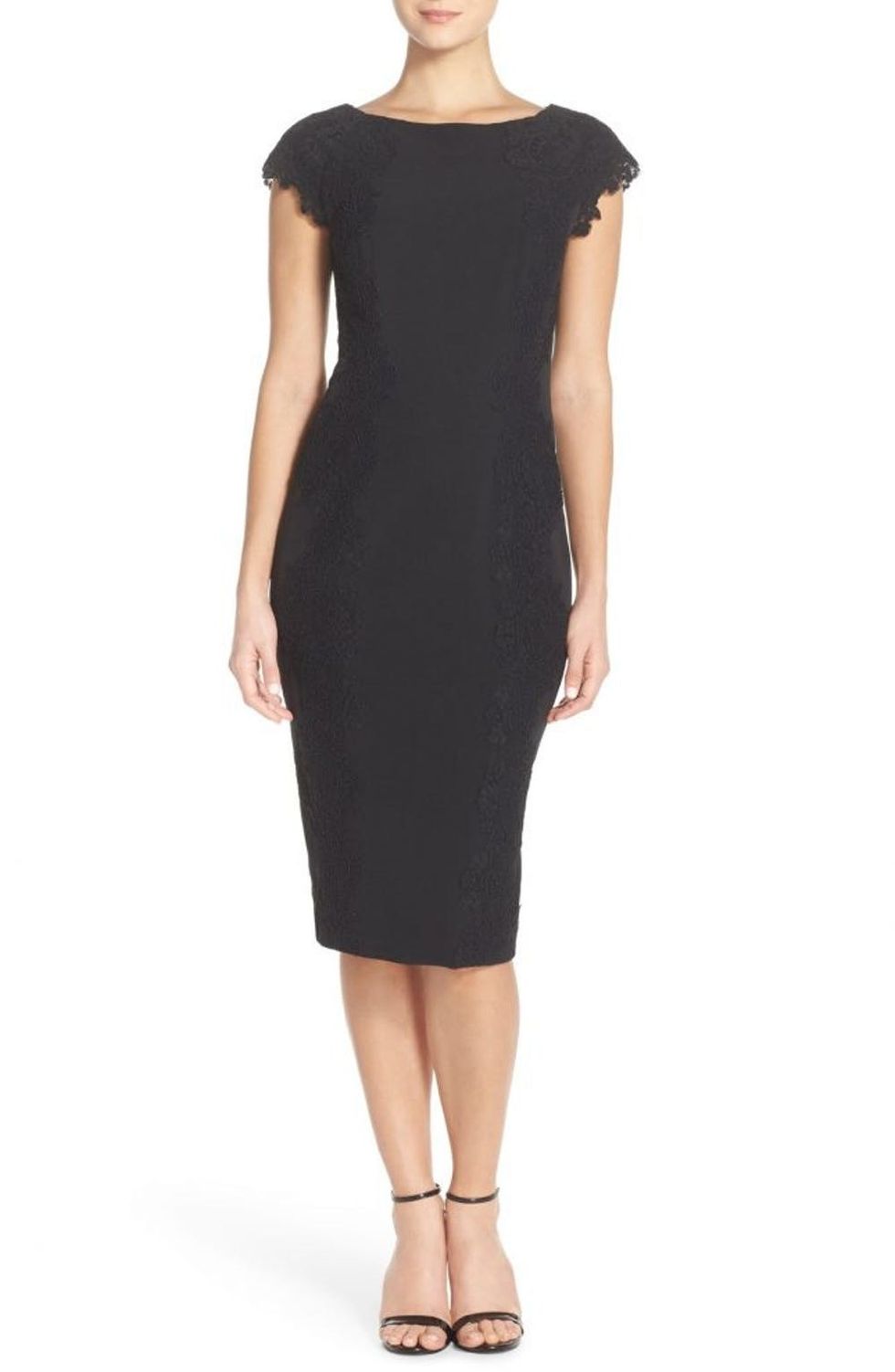 Mother-of-the-bride (and groom) wedding style is an animal unto itself, but these formal looks will make the search that much easier.
11. Maggy London Lace Detail Crepe Sheath Dress ($148): The black lace edging makes this sheath dress a touch more formal and worlds more feminine. We always love a polished and chic mother-of-the-bride dress, and this mom-approved midi definitely hits the mark.
Mothers of the Bride and Groom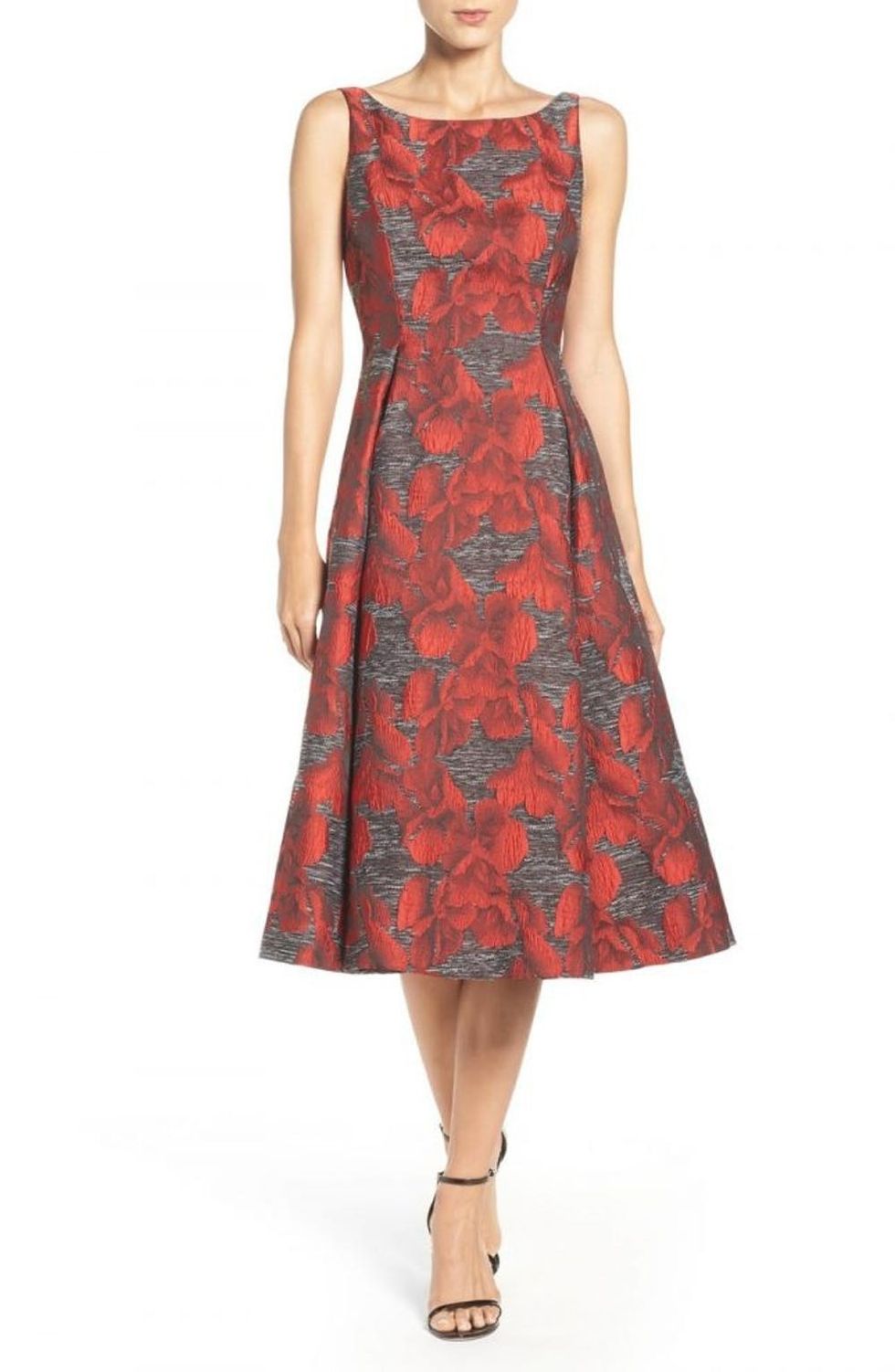 12. Adrianna Papell Jacquard Midi Dress ($249): The warm hue of this fabulous floral is just muted enough to bring a classy pop to a winter wedding color palette.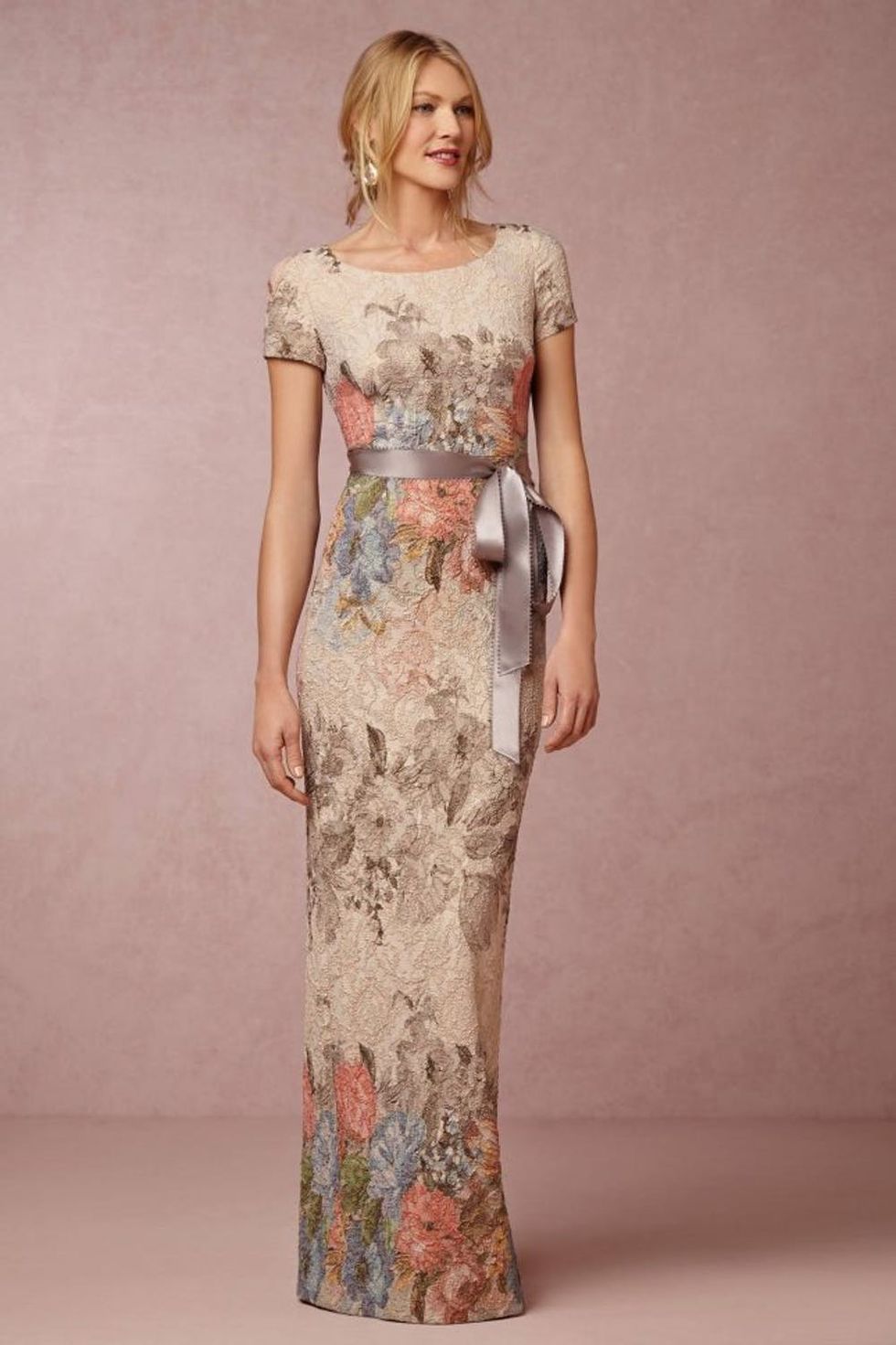 13. BHLDN Melinda Dress ($220): We can't imagine any of our moms not completely killing it in this floor-length cut. It's perfectly conservative for a mother-of-the-bride dress, while showing off all of the right curves.