12 Times TV + Movies Gave Us All the Life Wisdom We Needed
May 21, 2015
Oh, graduation: It's all about the buildup, the cakes, the gifts… and the wisdom. Nothing captures the magic of graduating better than our favorite movies and television shows. Who better to teach us about the pains of growing up, the joys of falling in love and the frustrations of finding and dominating your first big girl job than our pretend BFFs? Here are 12 deeply true life lessons we learned just by tuning in.
---
1. Trust Your Gut: There will always be people out there who doubt you, or make you doubt yourself, your beliefs and your ideas. Elle Woods demonstrates that when you believe and have confidence in yourself and your ideals, you'll always be successful. (Photo via MGM Studios)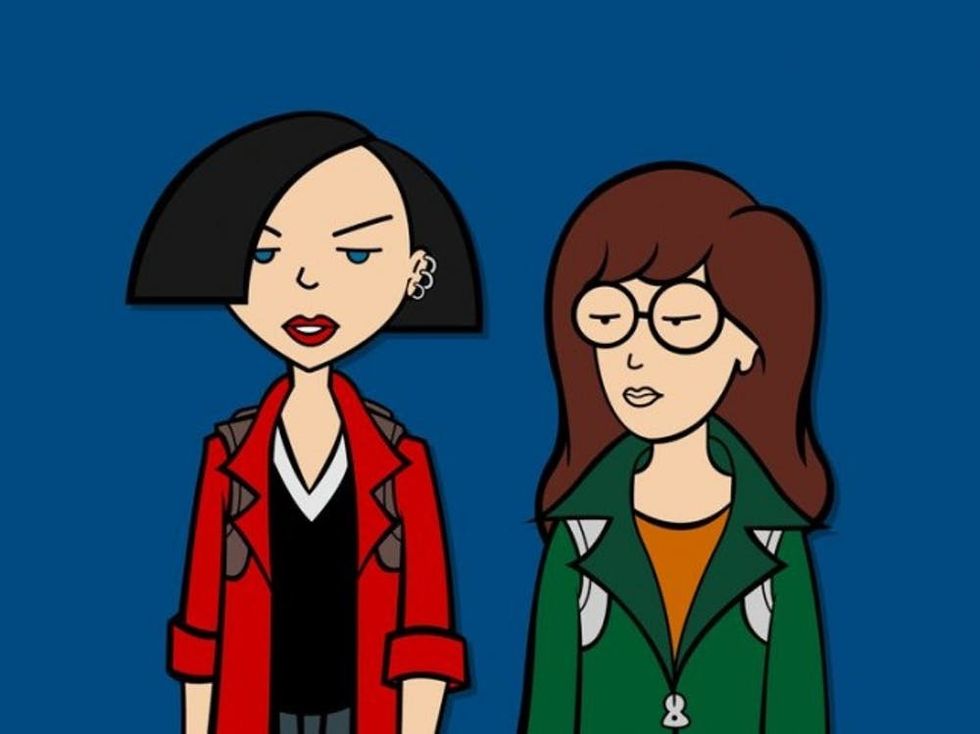 2. Always Have a Reliable Friend: Daria's dynamic with her bestie Jane will always serve as a reminder that no matter what type of person you are, with whatever… interesting personality traits you possess, the only real way to get through life is with a good, stable friend by your side. (via MTV)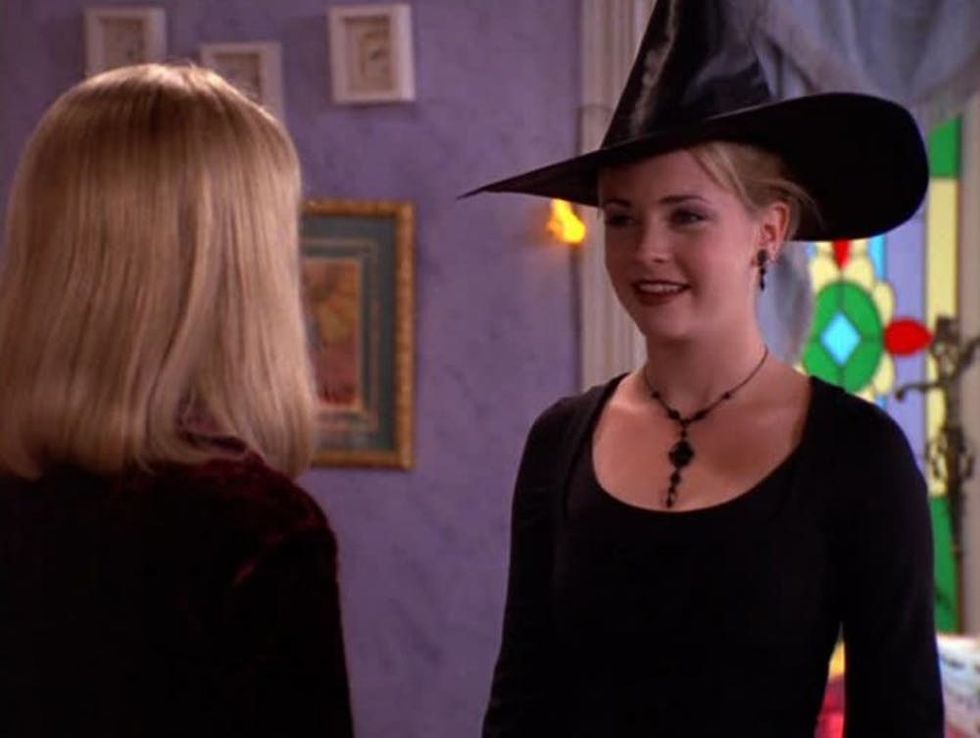 3. Embrace Your Inner Weirdo: It's no secret that we all harbor a weirdo inside us. Though we may not be able to clone ourselves or come down with an uncontrollable urge to eat waffles all day, Sabrina reminded us that in order to be successful in life and love, we first have to fully embrace all the quirks that make us unique. (Photo via Hartbreak Films)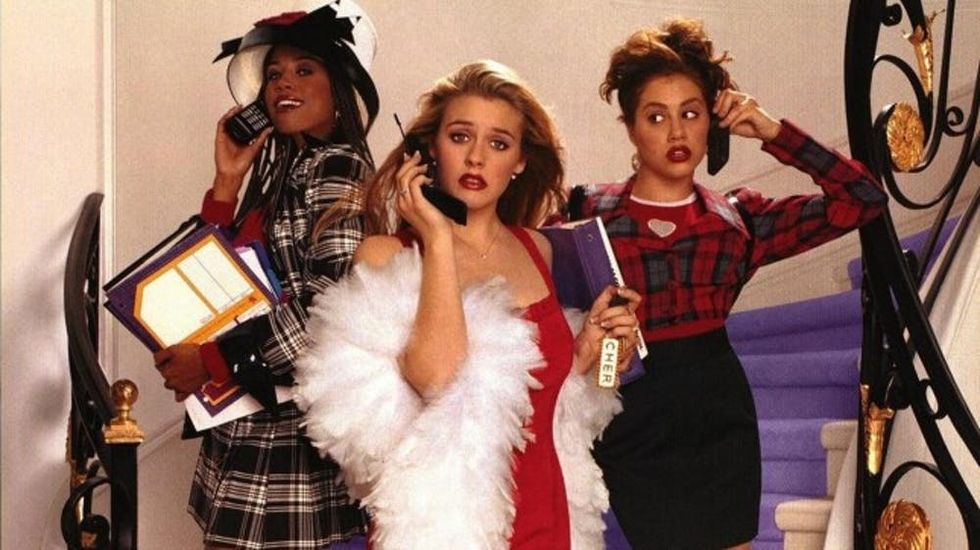 4. Nice Gals Finish First: Though Clueless starts with Cher as that all-too-typical popular girl you love to loath, by the end she was donating clothes and making strides toward becoming a better person. Not only did this improve her friendships (and her wardrobe); it even helped her land her dream guy. (Photo via Paramount Pictures)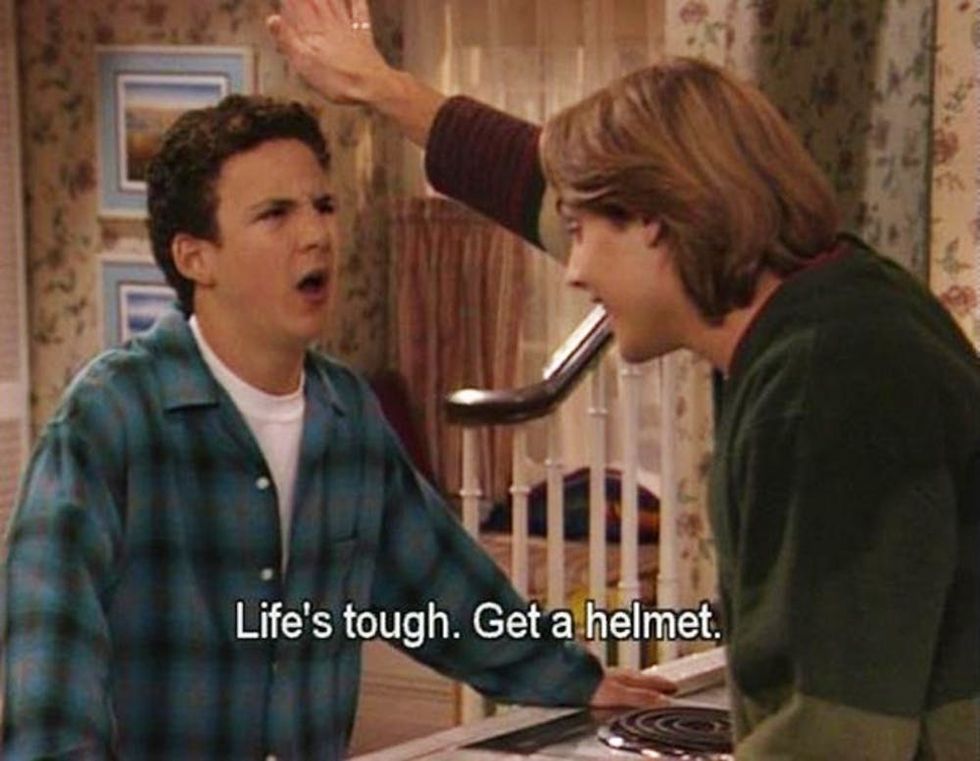 5. Growing up Isn't Easy: Corey Matthews will always be our grade school/high school/lifelong crush. Through butting heads with Mr. Feeny, screwing things up with Topanga for that one hot second and even getting married arguably a little too early, he taught us that life isn't always a primetime comedy, but it's still worth experiencing. (Photo via ABC)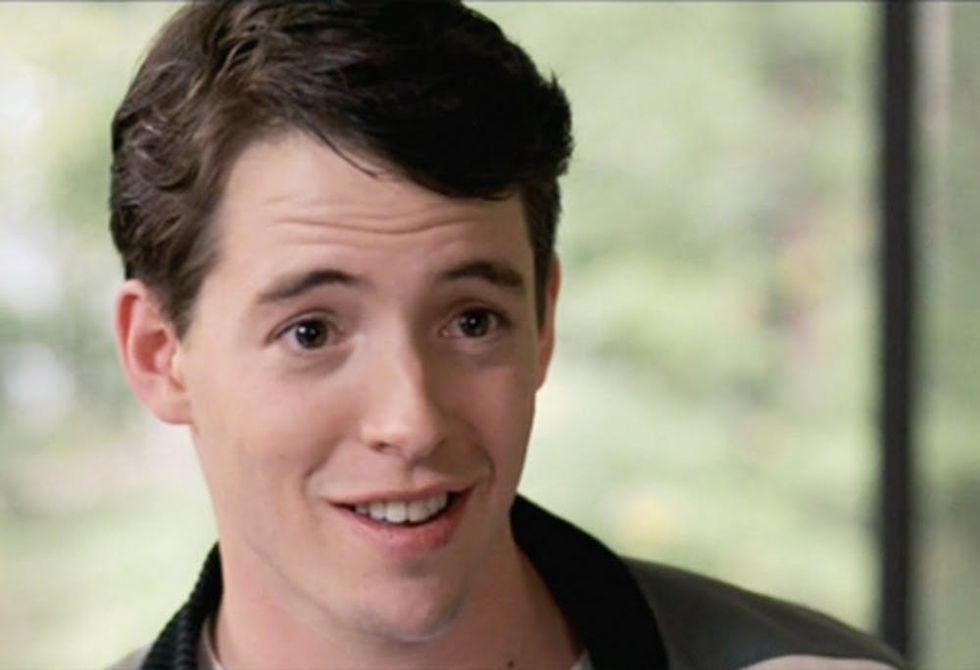 6. Enjoy the Moment: We only wish the day we skipped class went as swimmingly as Ferris's day off. He taught his friends (and us) that it's really important to stop going through the motions and really experience all the amazing things going on around you. (Photo via Paramount Pictures)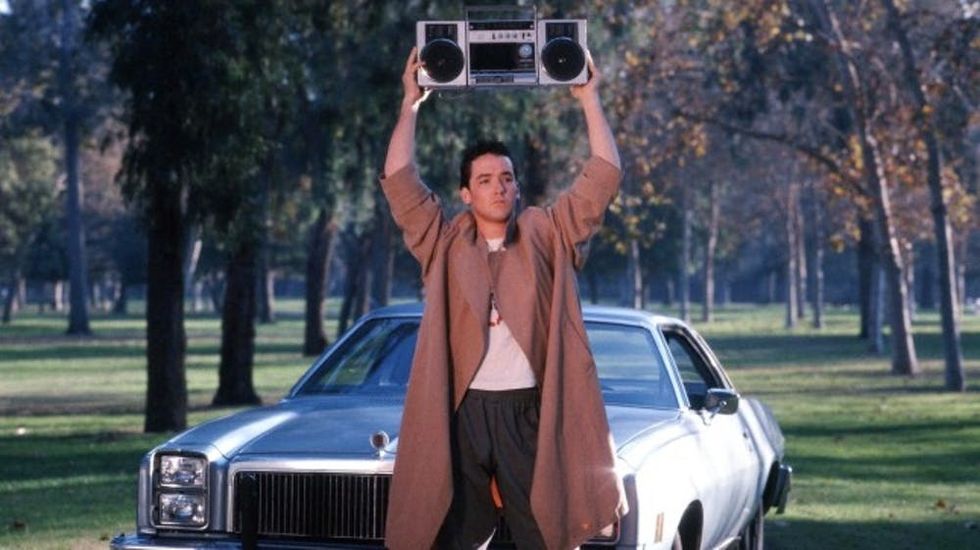 7. Everyone Deals With Insecurities: Say Anything reminds us that everyone — no matter how popular, smart or seemingly perfect — deals with personal issues and doubts. (Photo via Gracie Films)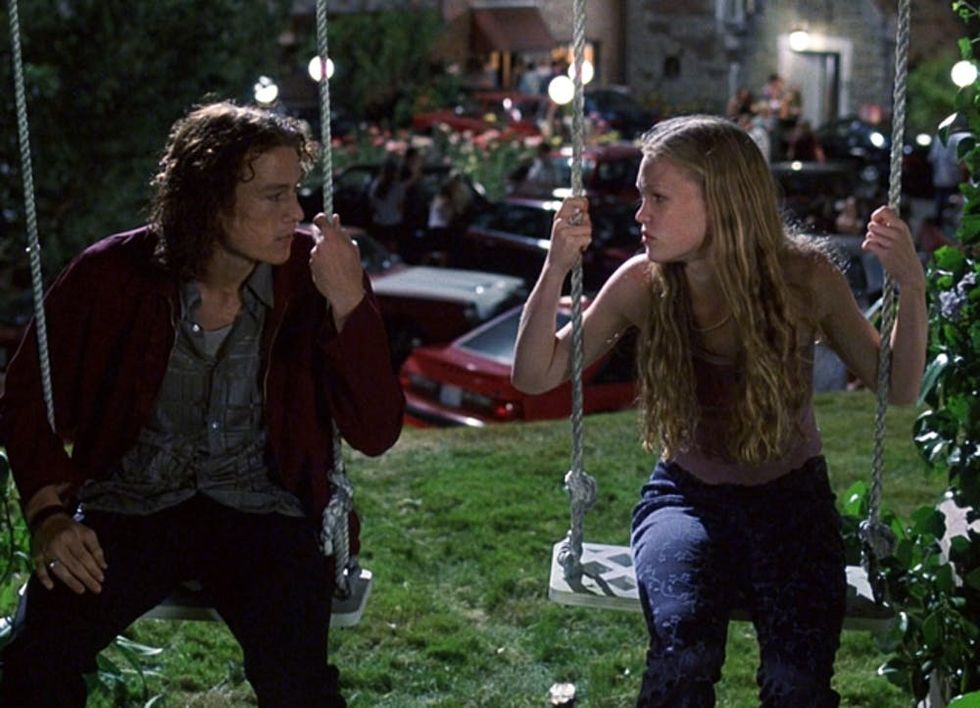 8. Don't Judge a Book by Its Cover: The punk may actually be a romantic. That quiet girl in your Spanish class may actually be your future bestie. You should never judge someone by their appearance or rumor mill murmurings. As 10 Things I Hate About You shows, the only way to really know a person is to actually get to know them. (Photo via Touchstone Pictures)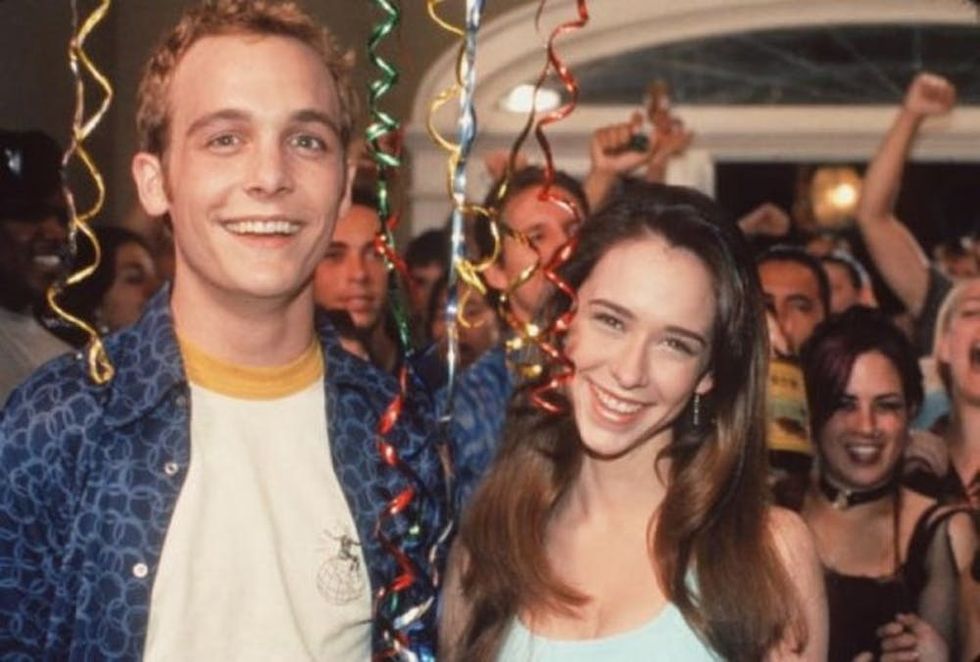 9. Go After What You Want: If young hottie Ethan Embry taught us anything, it was that it's never too late to go after what you want — external opinions be damned. (Photo via Columbia Pictures)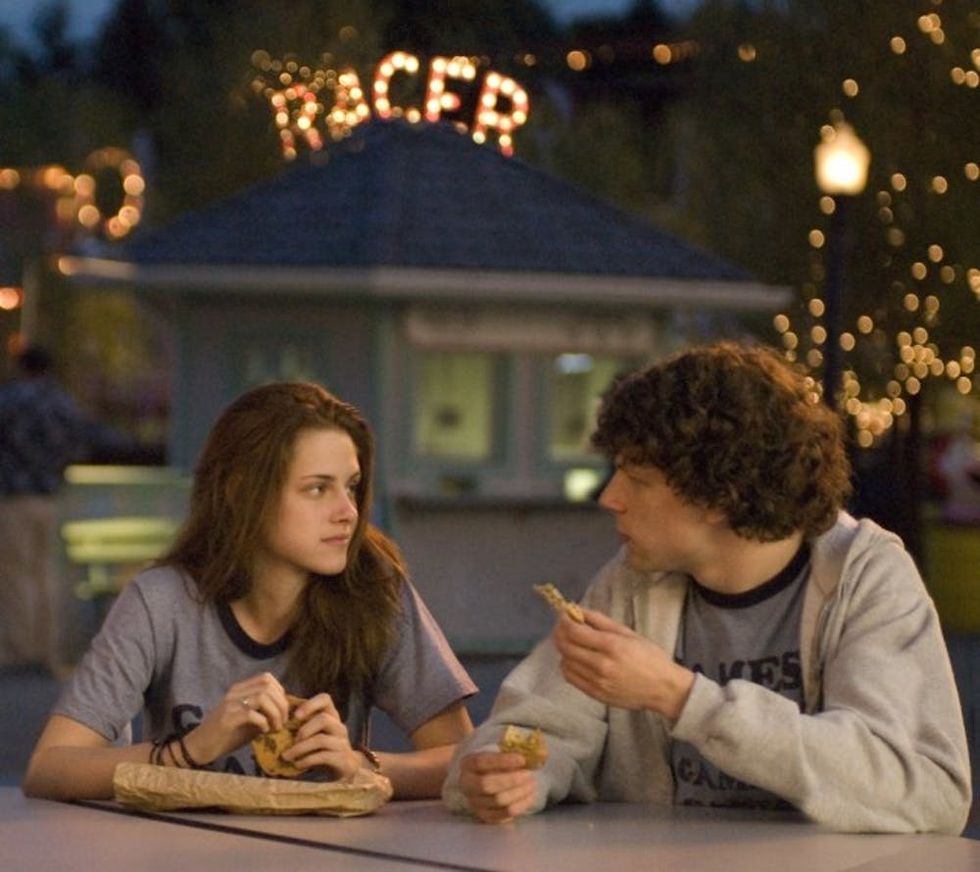 10. Embrace the Unexpected: Jobs, relationships and family situations don't always go according to plan. However, when you give up control and just go with the flow, sometimes even more amazing things can happen. (Photo via Miramax)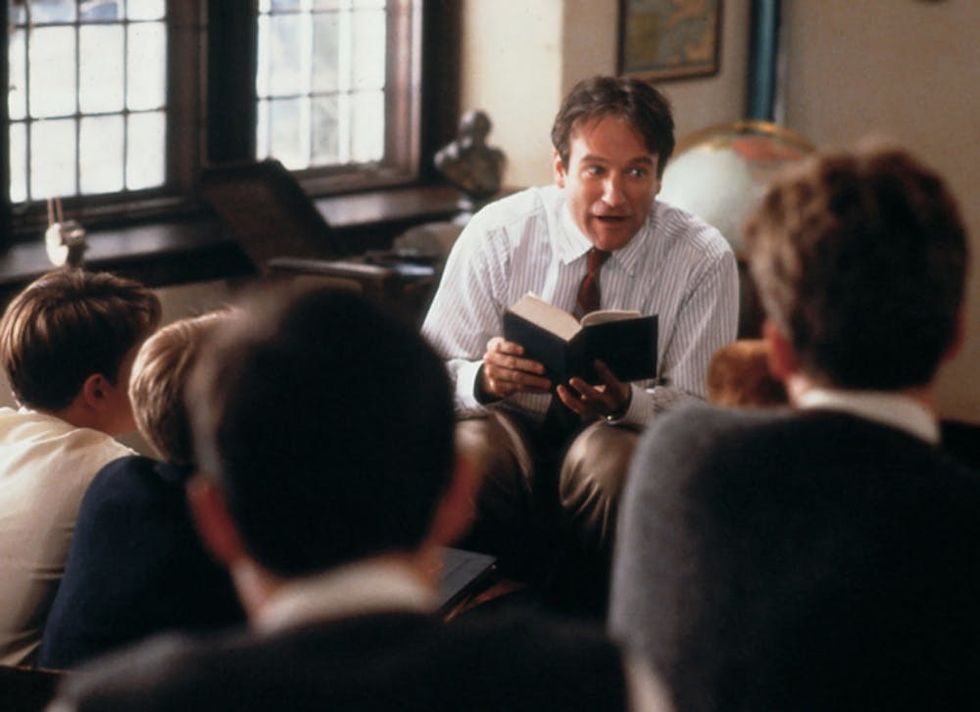 11. Get to Know Yourself: Dead Poets Society is full of little nuggets of wisdom. One of our faves? Find your own voice. Don't wait. Start doing things that help you actively discover who you are as a person, what you believe and who you want to become. (Photo via Touchstone Pictures)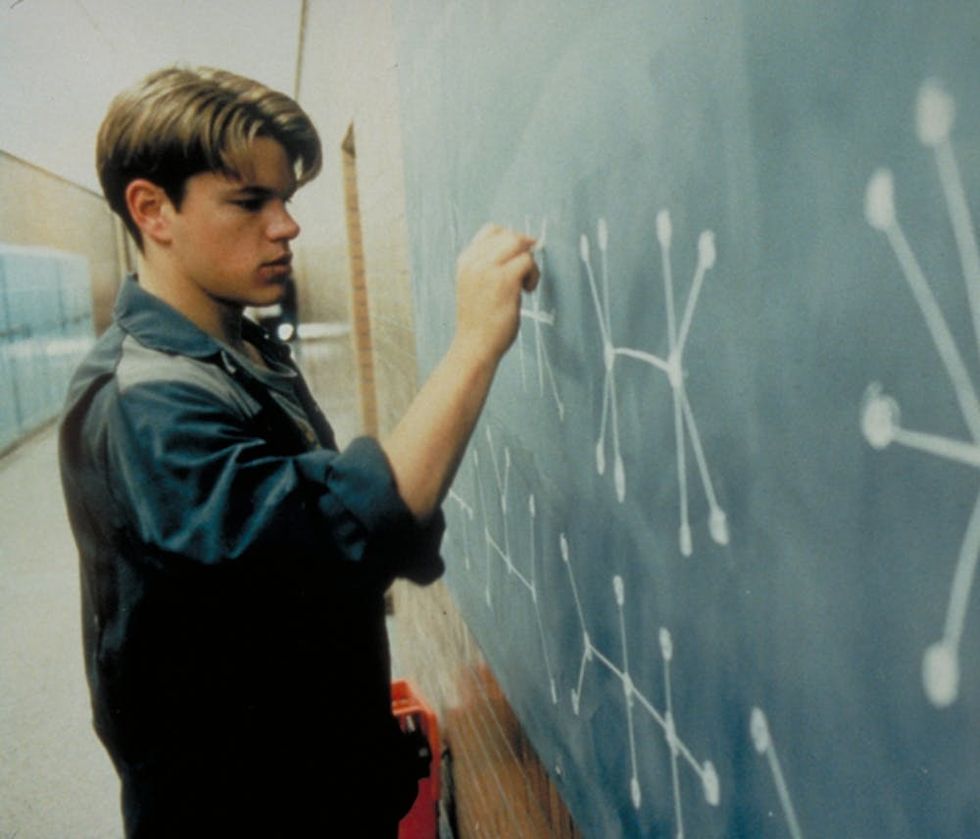 12. Change Takes Courage: We may envy Will's smarts, but we don't envy the difficult decision he faced: to go off into the great unknown or stick with the friends he's comfortable with. Ultimately, Will shows us that doing the scariest thing is the most rewarding. (Photo via Lionsgate)
Did we miss any of your favorite graduation-related shows or movies? Share in the comments below.