12 Creative Ways to Cook with Cauliflower
Jan 14, 2013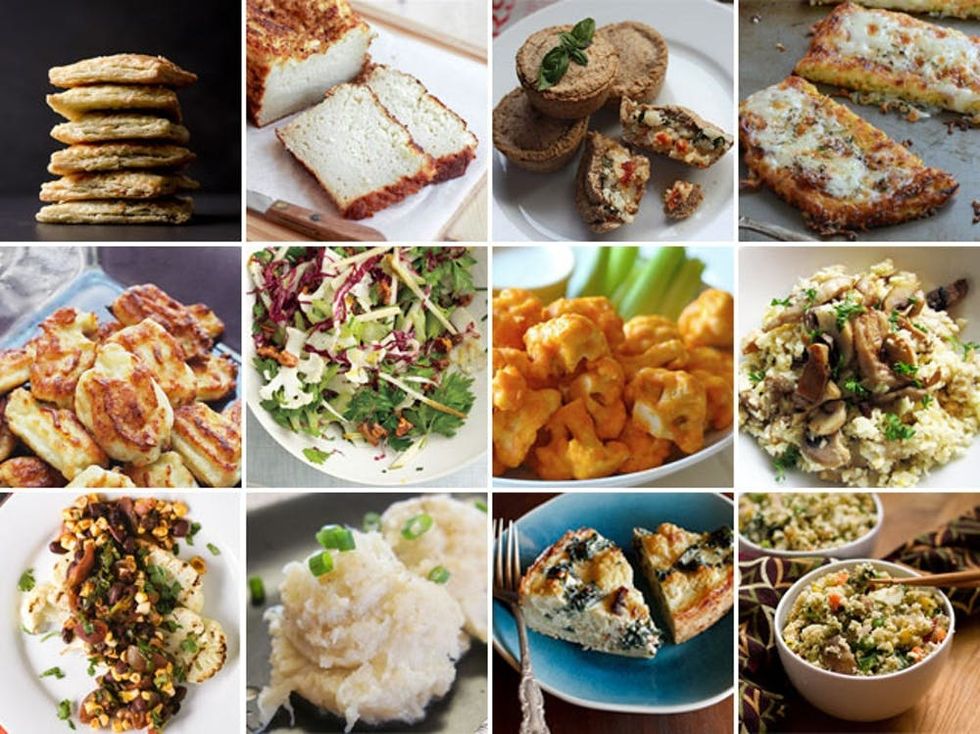 When you think delicious, cauliflower probably isn't the first thing that comes to mind. However, cauliflower is surprisingly versatile. Did you know it can be used to make bread, tater tots, and even a pop tart? To continue with our healthy January theme, we've rounded up 12 inventive ways to use cauliflower that'll have you racing to the farmer's market!
---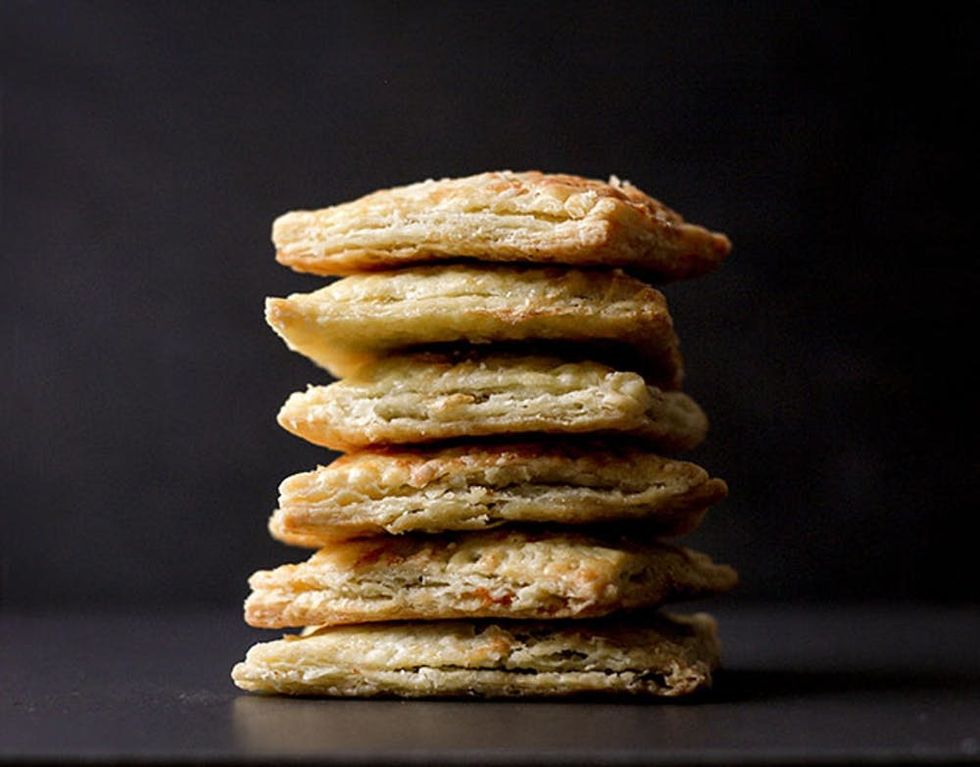 1. Savory Kale, Garlic, and Cauliflower Puree Pop Tarts: Yeah. Pop Tarts. Savory ones. We're loving how delicious this looks and sounds, and it's packed with healthy veggies. (Recipe and photo: Reclaiming Provincial)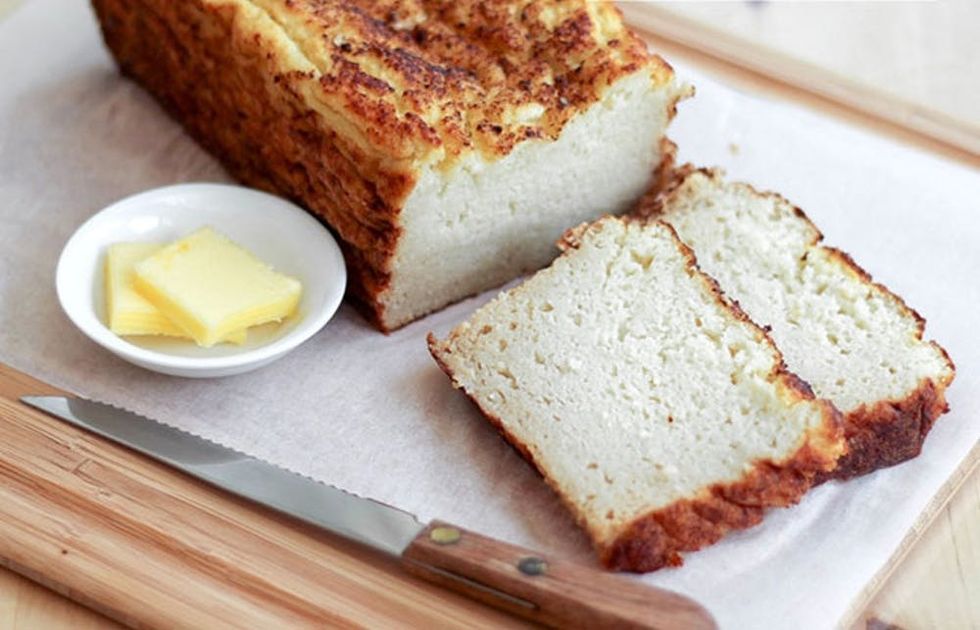 2. Cauliflower Protein Bread: On a low carb or paleo diet? Then this bread is perfect for you. The 6 egg whites are the secret to this protein packed loaf. (Recipe and photo: Chocolate Chilli Mango)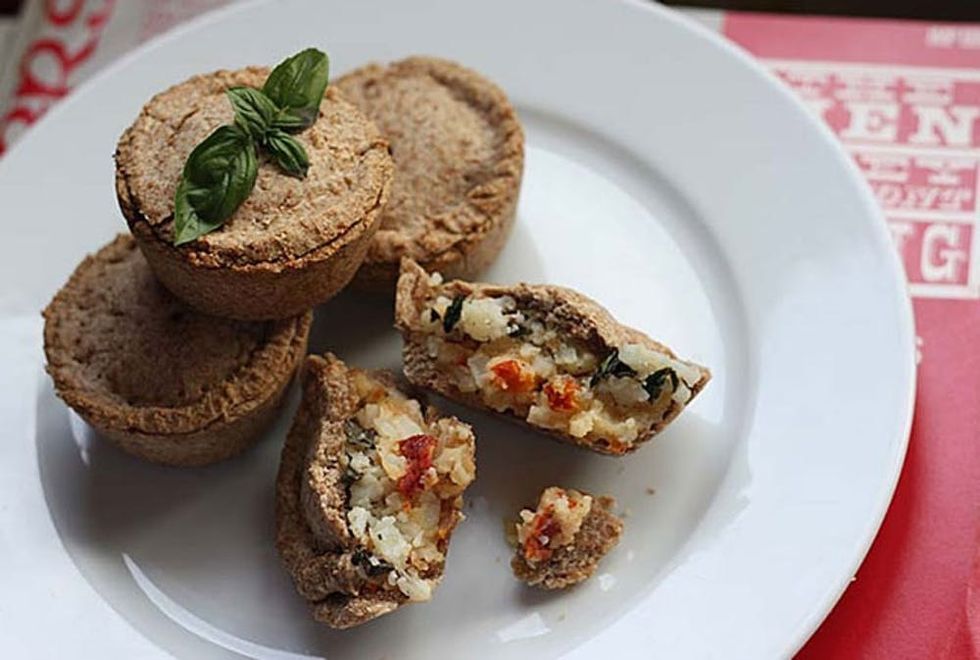 3. Basil Tomato Cauliflower Pies: These pies are super cute, healthy and perfect for a dinner party. Then, you can bring the leftovers to work the next day, simply pop 'em in the microwave and devour! (Recipe and photo: Allotment 2 Kitchen)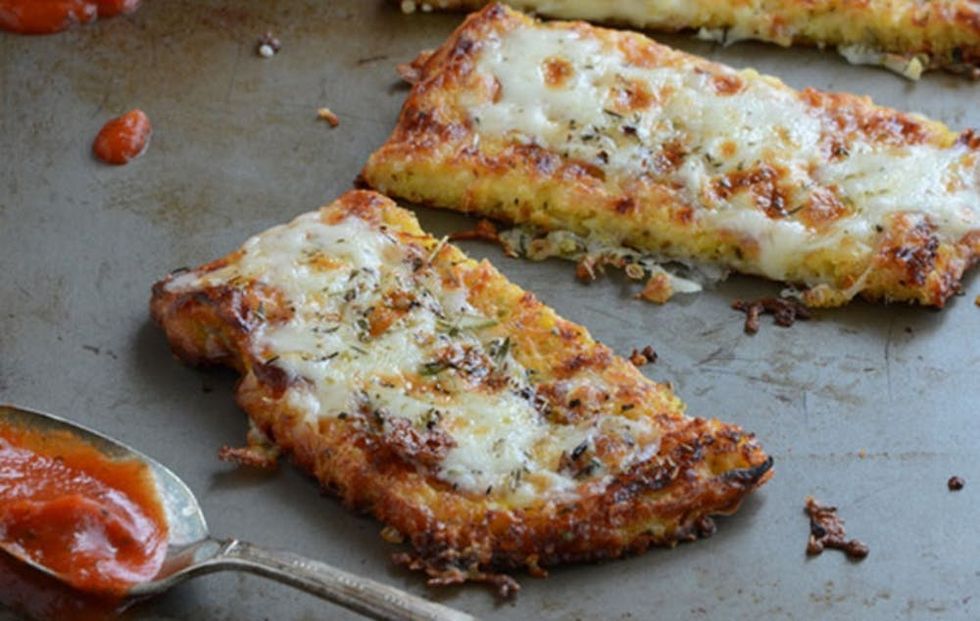 4. Cauliflower Breadsticks: Skip out on the Domino's breadsticks and make these delectable cauliflower breadsticks instead. With cheese, garlic and fresh herbs, these breadsticks are packed with flavor. They're practically pizza sticks! (Recipe and photo: An Edible Mosaic)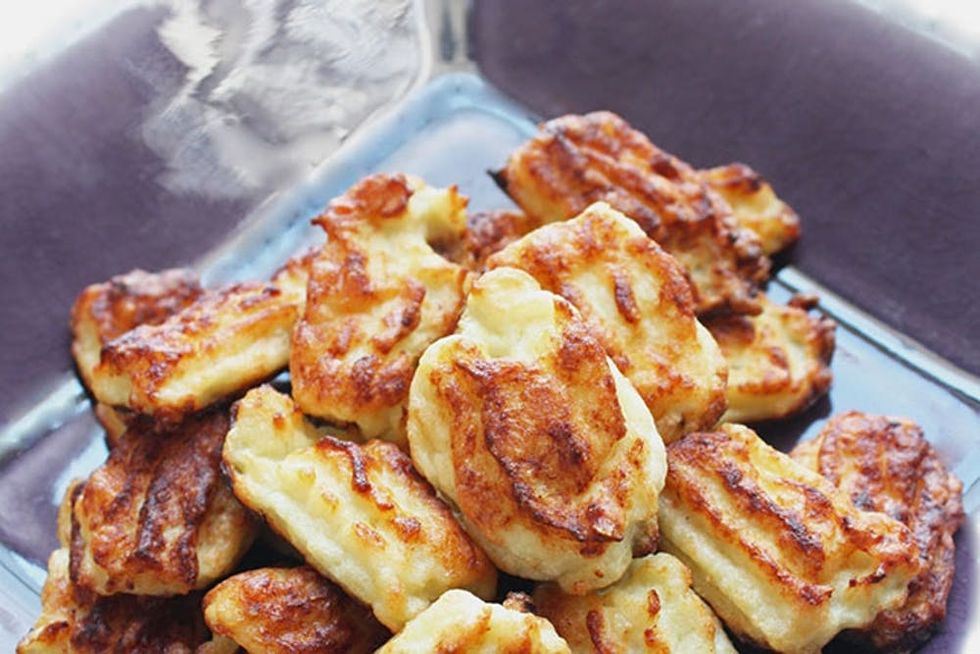 5. Cheesy Cauliflower Tots: Eating tater tots on a diet? Now fathomable with these cauliflower tots. You're welcome. (Recipe and photo: I Breathe… I'm Hungry)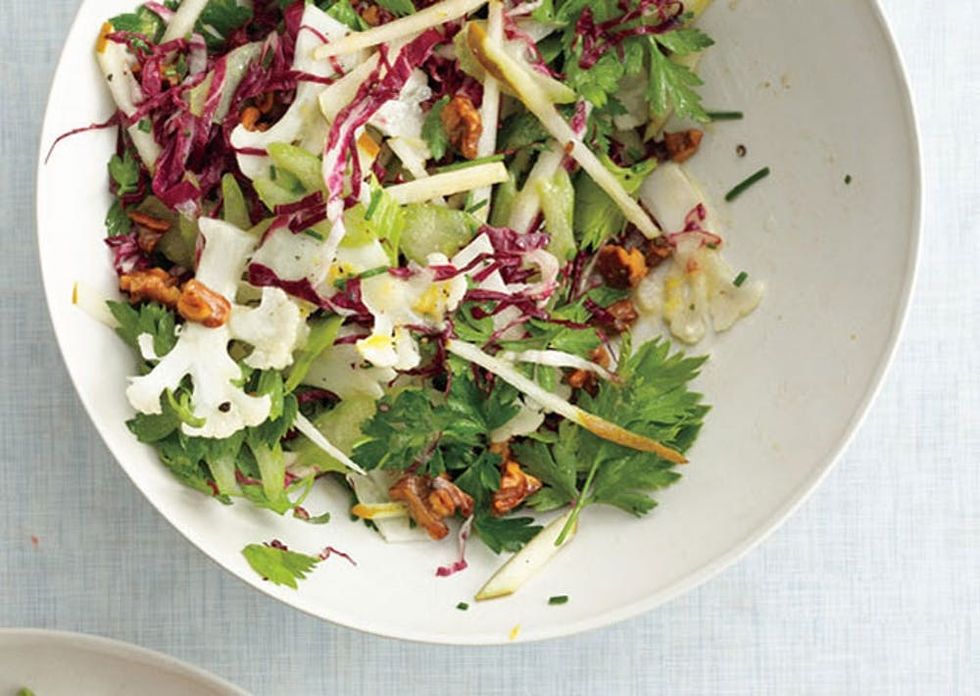 6. Shaved Cauliflower and Radicchio Salad: Looking for something fresh and less cooked? This salad is bound to be hearty and delicious, especially with the drizzle of walnut oil. (Recipe and Photo: Bon Appetit)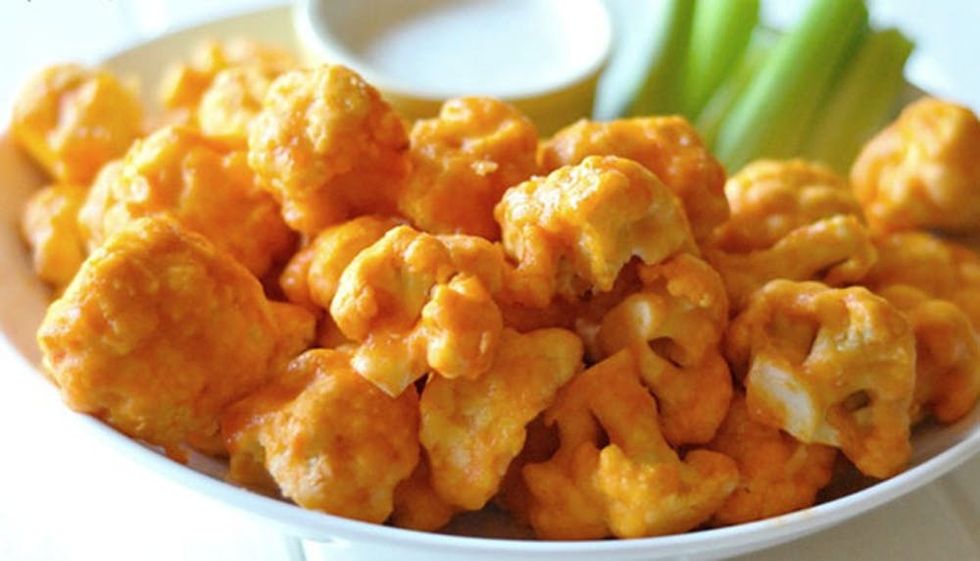 7. Spicy Buffalo Cauliflower: This buffalo cauliflower is the perfect healthy alternative to buffalo wings for Superbowl Sunday. (Recipe and photo: Bullfrogs & Bulldogs)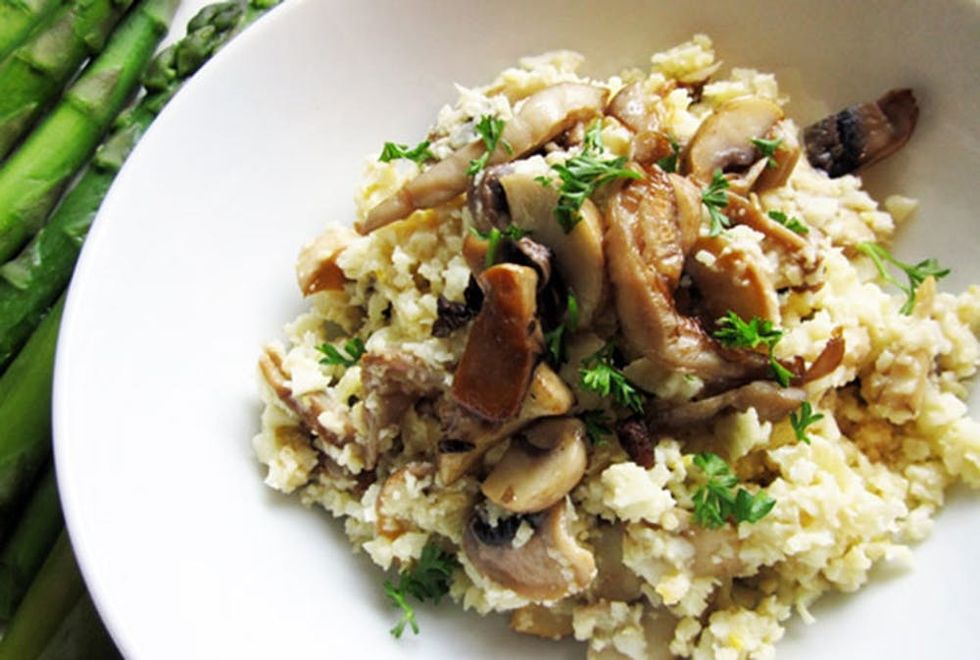 8. Low Carb Risotto: We're totally digging how this risotto has no rice. At all. Perfect for those chilly winter nights when you want a steaming hot bowl of risotto, but not all the rice it comes with. (Recipe and photo: Vegangela)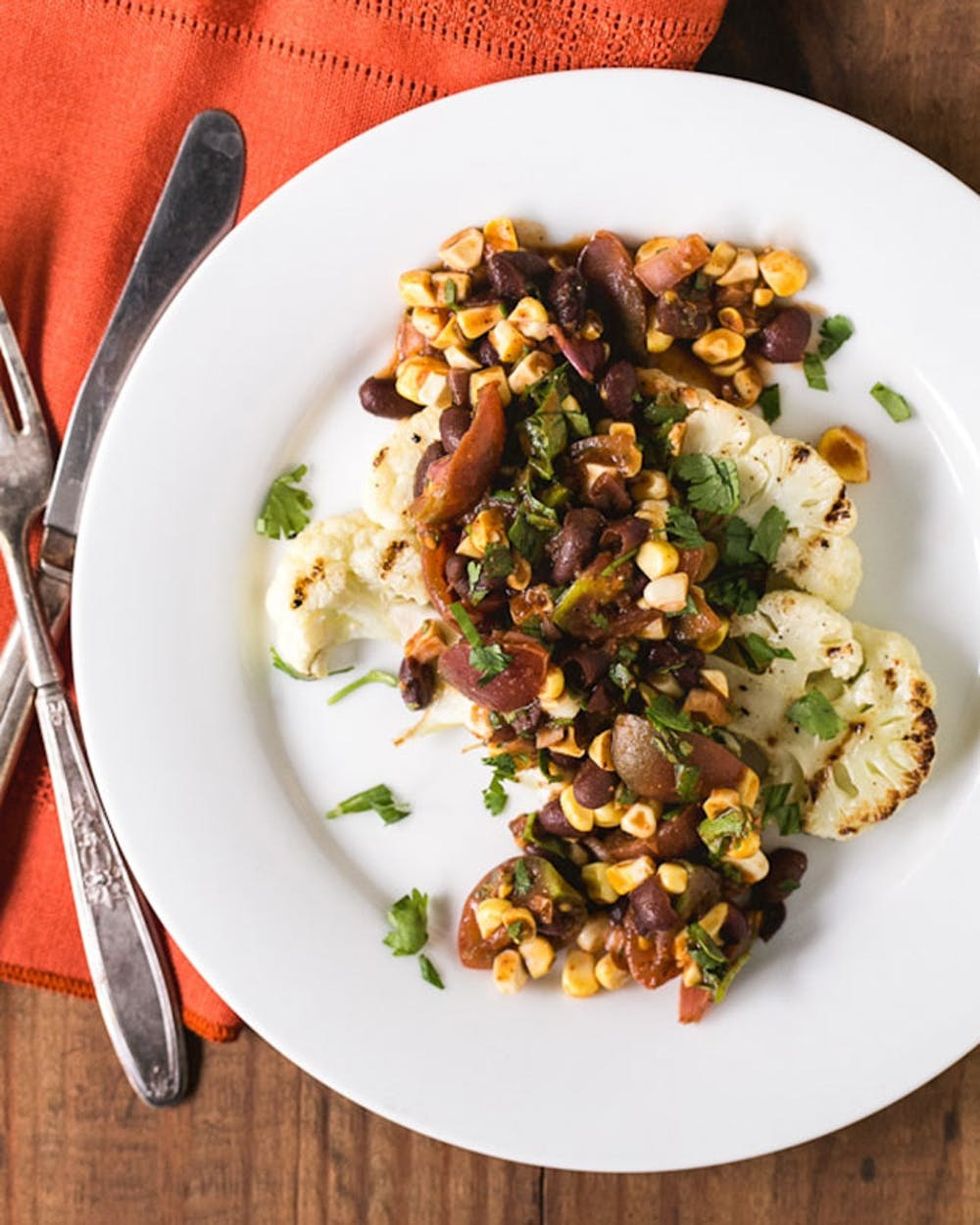 9. Grilled Cauliflower Steaks with Fresh Corn and Black Bean Salsa: Hope you like your steak well done, and topped with lots of delicious legumes and veggies. (Recipe and photo: A Couple Cooks)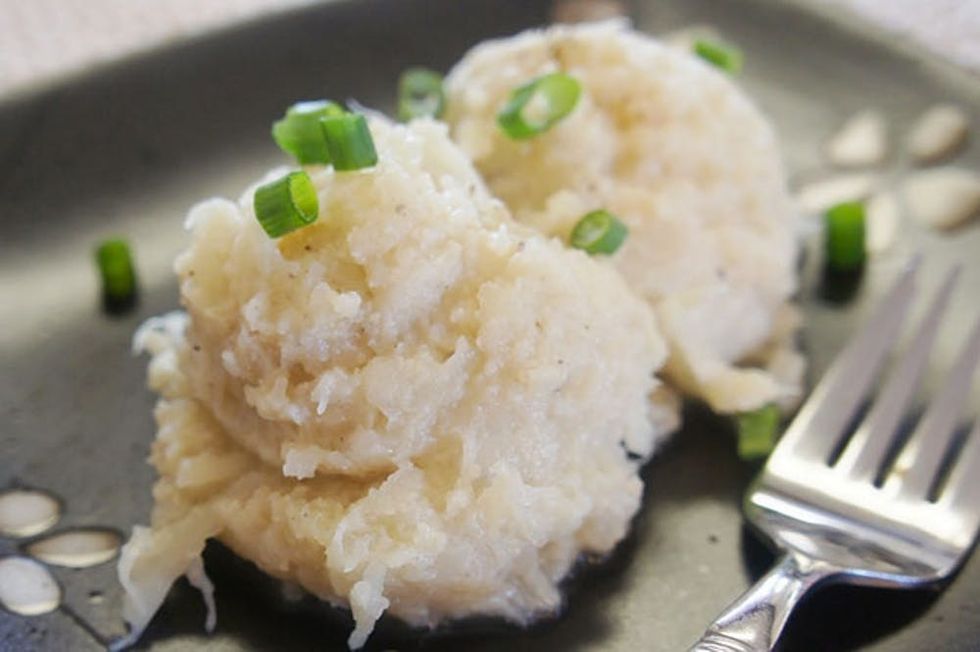 10. Mashed Cauliflower: Want to set it and forget it? Make this uber creamy, tasty mashed cauliflower using your slow cooker! (Recipe and photo: 365 Days of Crockpot)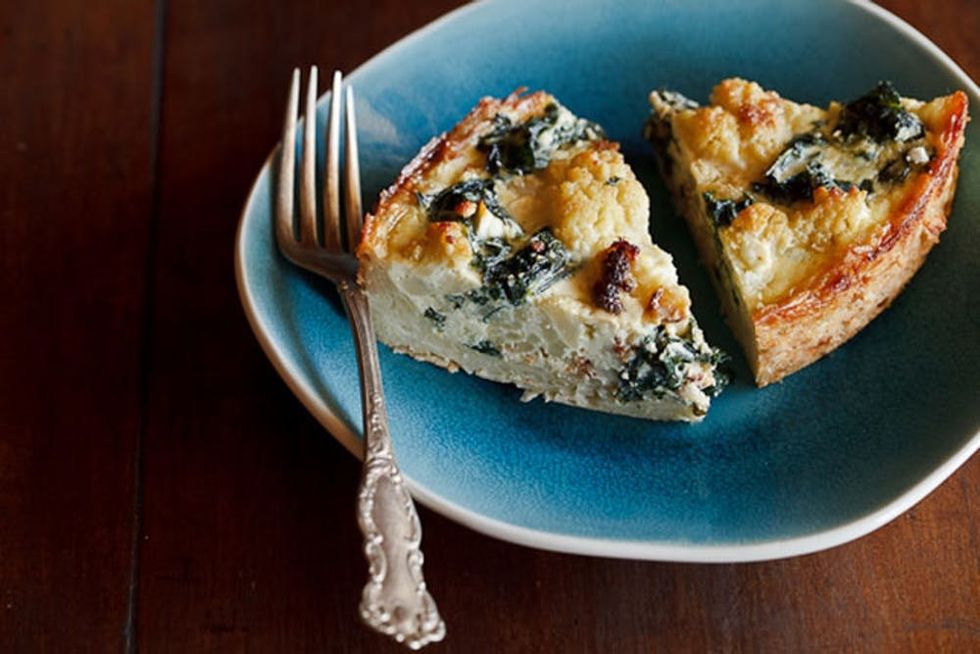 11. Roasted Cauliflower and Kale Pie: This earthy, hearty pie looks amazing for the winter. Jam-packed with nutrients, it's bound to sate your appetite and fill you up on those vitamins. (Recipe and photo: 1 Big Bite)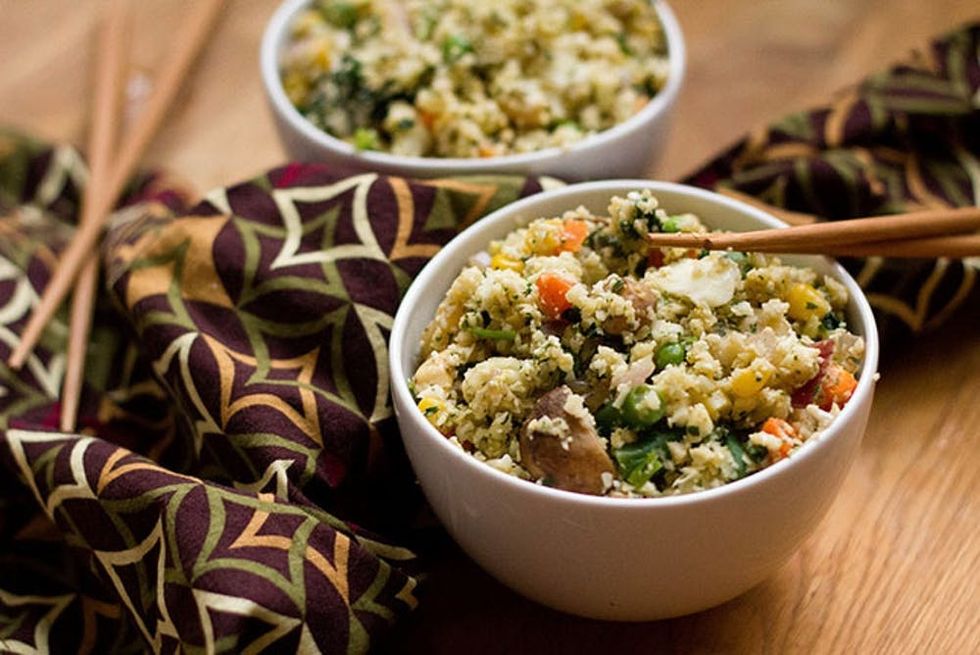 12. Fried "Rice": You can even use cauliflower for fried rice! This fusion recipe uses kale, cauliflower and ginger to make a new kind of fried rice. (Recipe and photo: Doughing Rogue)
How do you incorporate healthy veggies in your diet? Let us know in the comments or on Facebook or Twitter.
Nanette Wong
Nanette is an all around food enthusiast who loves transforming basic everyday foods into something delicious, and of course, full of sprinkles. You can see more of her at www.nanettewong.com.