21 Genius Uses for Trader Joe's 'Everything But the Bagel' Seasoning
Jan 24, 2018
Are you as obsessed with Trader Joe's"Everything But the Bagel" ($2) seasoning as I am? It's a magical combination of salt, garlic, onion, poppy seeds, and two kinds of sesame seeds, and when it hit shelves earlier this year people went nuts for the stuff. I mean, how could you not?! As a kid, I'd order an everything bagel, shake it to collect the extra seasoning so I could scoop it up into the cream cheese, and have that flavor explode in every single bite.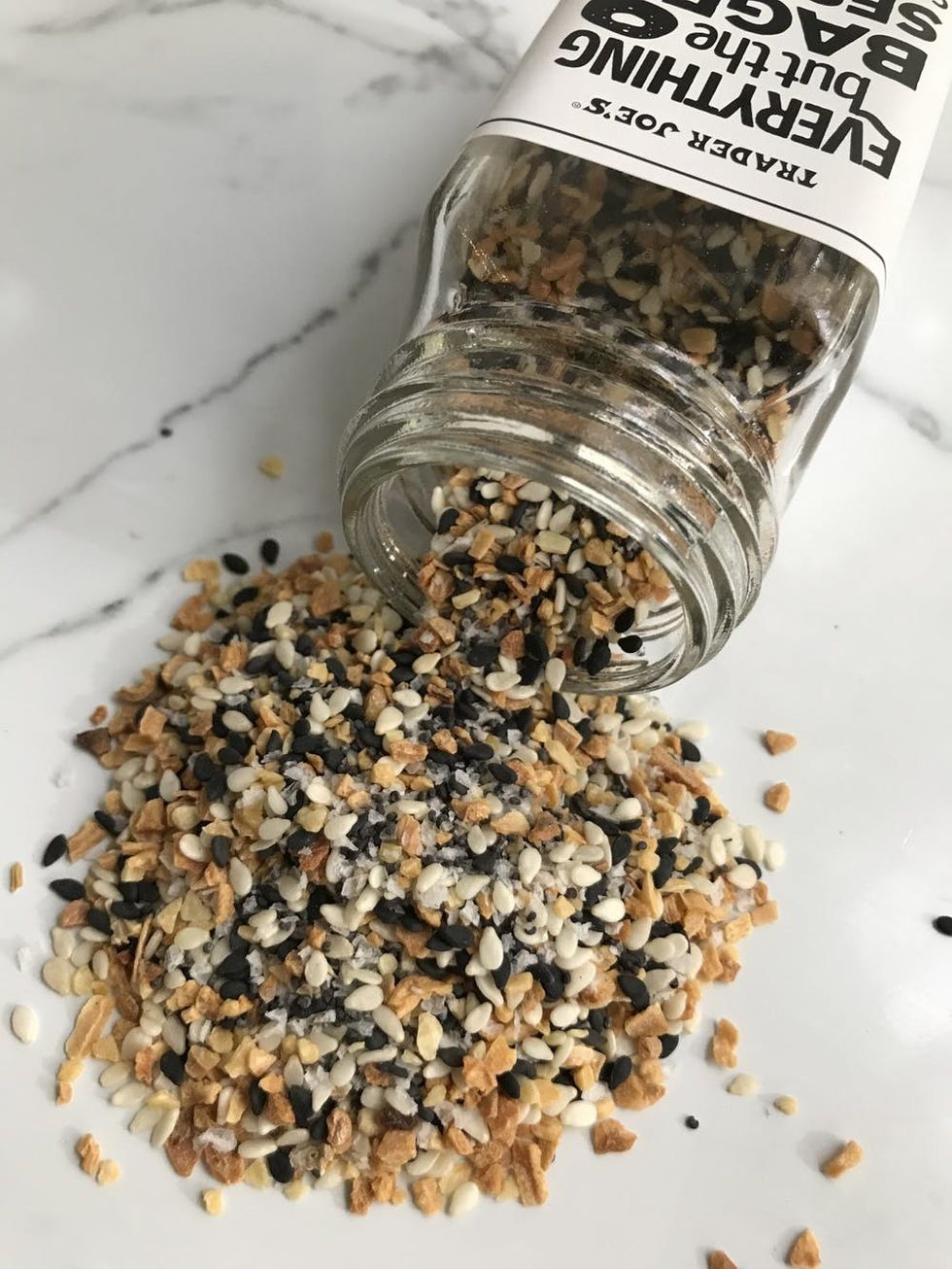 ---
This seasoning has such a great flavor and really does make everything — and I mean *everything* — taste good! It's sweet and savory, and has a little spice from the garlic and a nice crunchy texture. Plus it evokes that lovely nostalgic memory of tearing into your first fresh-out-of-the-oven everything bagel with a schemer. And while you have your traditional uses for this superb spice mix, here are a few other inspired ideas that become even better with a sprinkle of "Everything But the Bagel."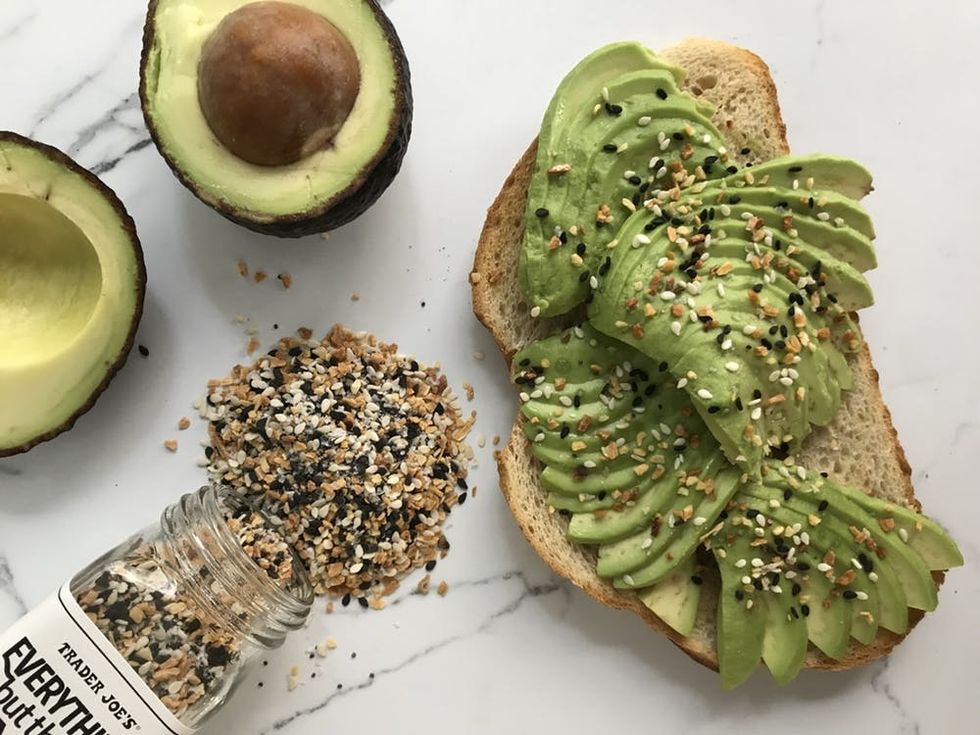 NOTE: No seasoning was left behind in the reporting of this article. Just in case you were worried about seeing it spilled on the table!
What are some of your favorite ways to use "Everything But the Bagel" seasoning from Trader Joe's? Let us know on Twitter @BritandCo!
(Photos via Nicole Iizuka / Brit + Co)
Nicole Iizuka
Nicole Iizuka is a writer, producer, and director living in Los Angeles. While she has worked several jobs all over Hollywood, her love of food and travel keeps her constantly cooking up new, strange, exotic, and colorful recipes. You can follow her adventures on Instagram @nicolemiizuka or on www.itsborderlinegenius.com.