From cactus parties to cactus decor, the famous prickly little plant seems to be on everyone's mind this summer. This desert cutie also makes for a great gift, whether it's the real deal or one of these cactus-inspired goodies below. If you're gifting to yourself or someone else, you can spruce up an everyday outfit with boho cactus sunnies or upgrade your vacay necessities with travel-friendly cactus goods. Whatever your needs, these cacti gift ideas are sure to fit 'em. Read on for 21 cactus gift ideas that will keep you and your besties lookin' cool all summer long.
---
1. Forever 21 Clashist Peyote Crew Socks ($19): Make a statement by sporting these flashy cacti socks that you can rock in and out of the house. The colorful cacti and flower print is an easy way to spruce up any outfit this summer. To style, wear with tennis shoes or chunky white sandals.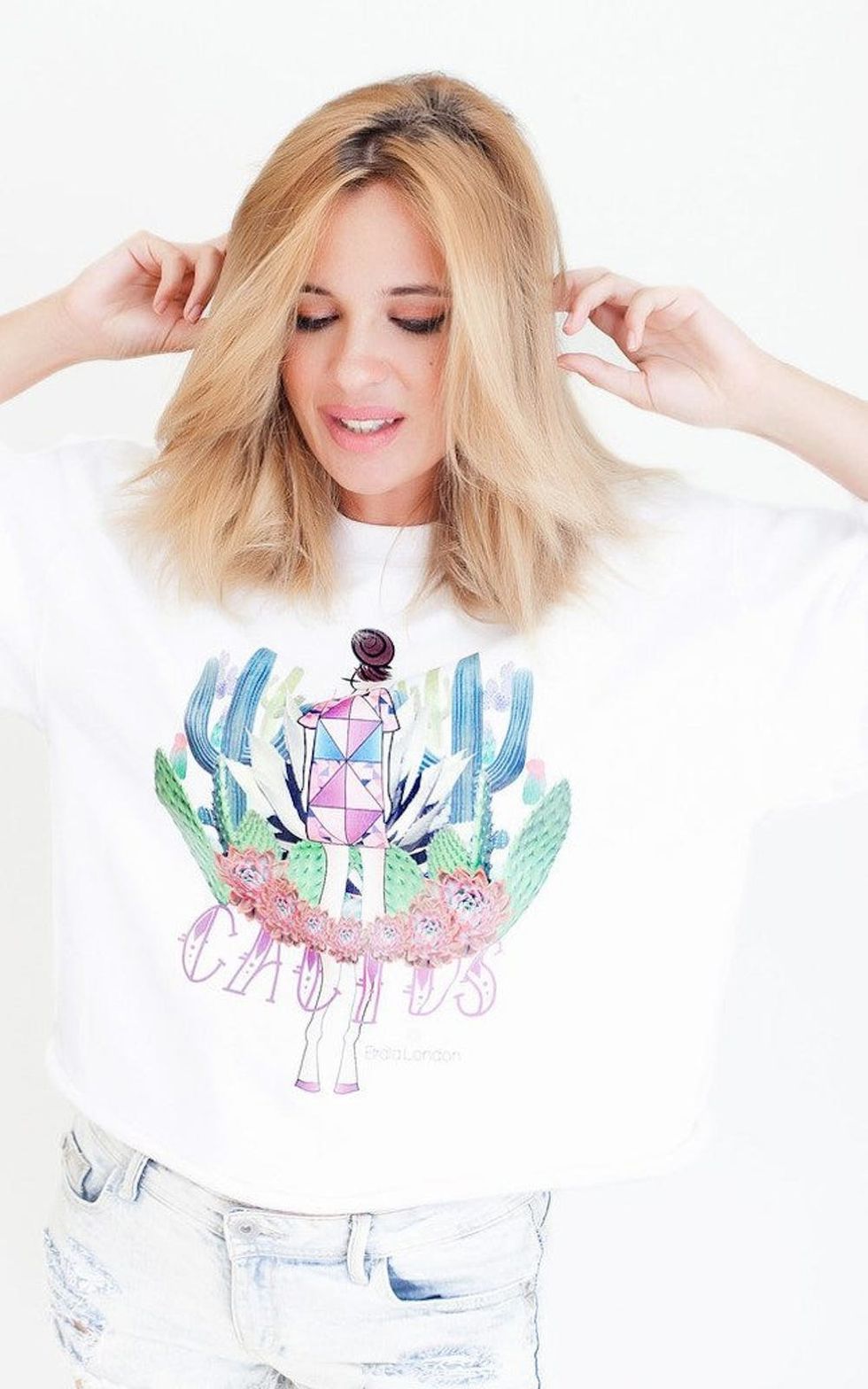 2. Etrala London White Sweatshirt Cactus ($80): Channel some desert bohemian vibes without relying on layers of clothing and accessories. Simply opt for this whimsical printed cactus tee. Dress it down with a pair of denim cutoffs or dress it up by tucking it into a maxi skirt.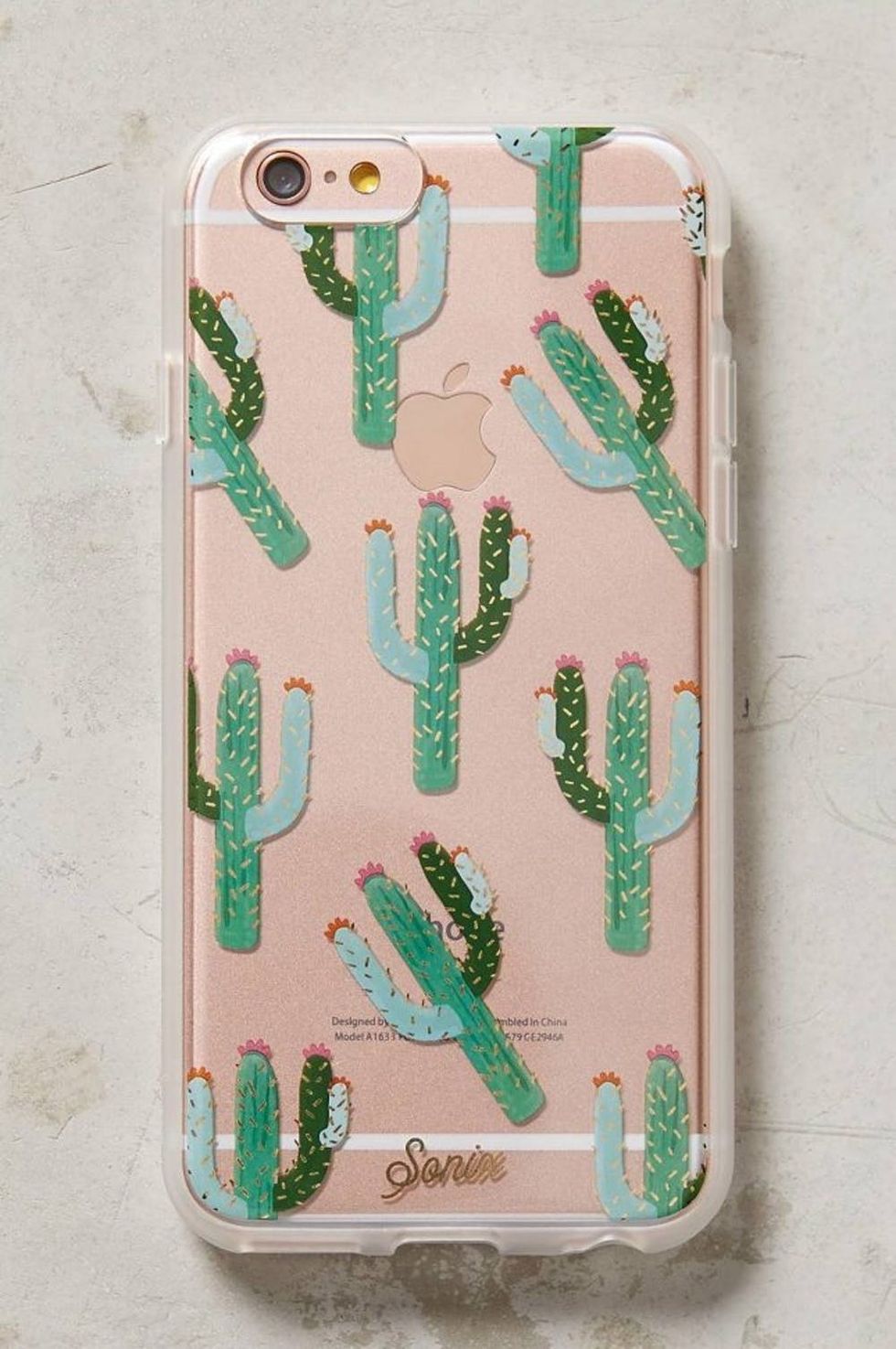 3. Sonix Summer Fruit iPhone Case ($36): You won't have to compromise durability for style with this cute summery iPhone case. Its rubber bumper and hard outer shell offers protection while remaining lightweight.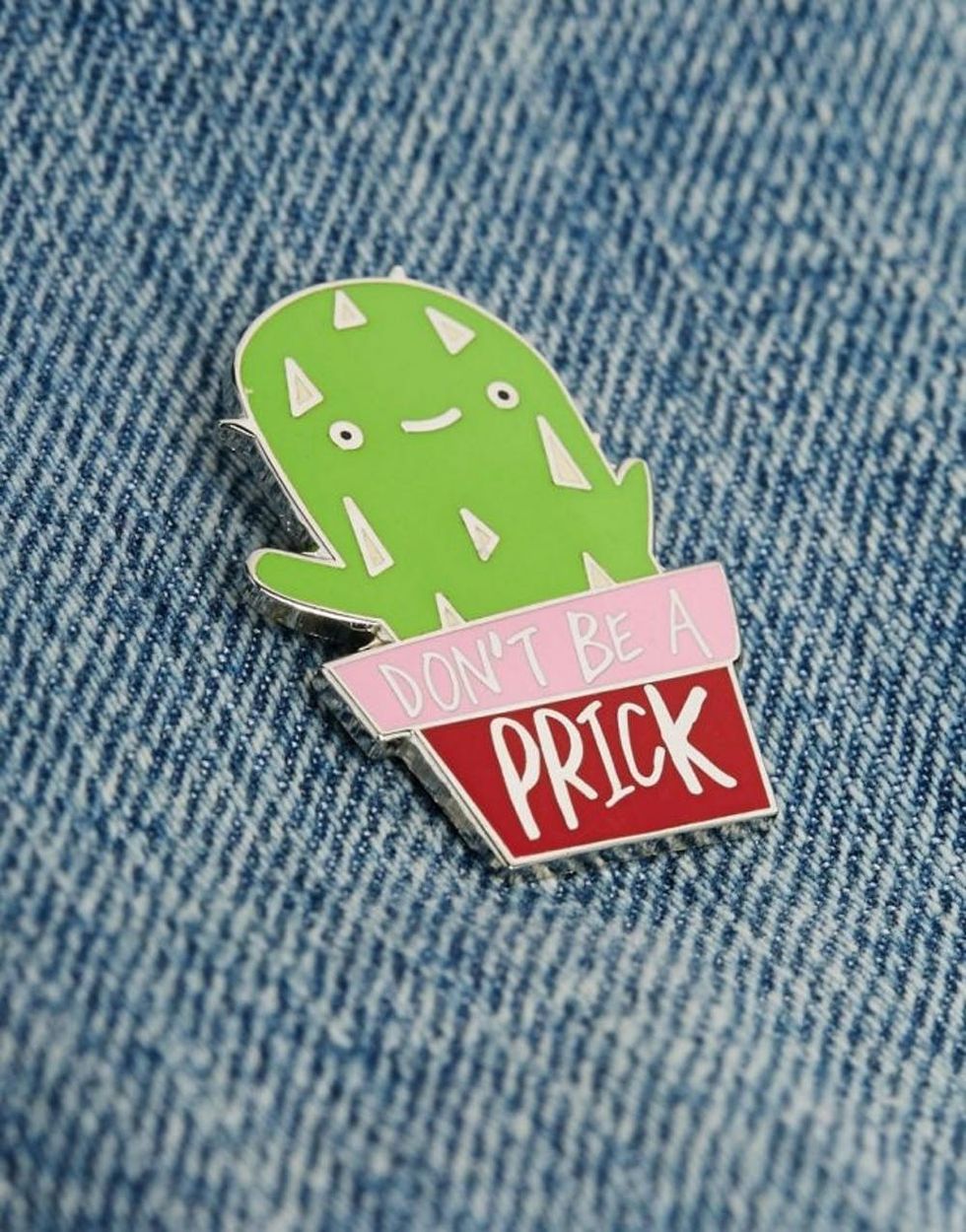 4. Jolly Awesome Cactus Enamel Pin ($15): Ward off haters with this sassy cactus enamel pin. Gift it to that bestie who's always one to speak her mind.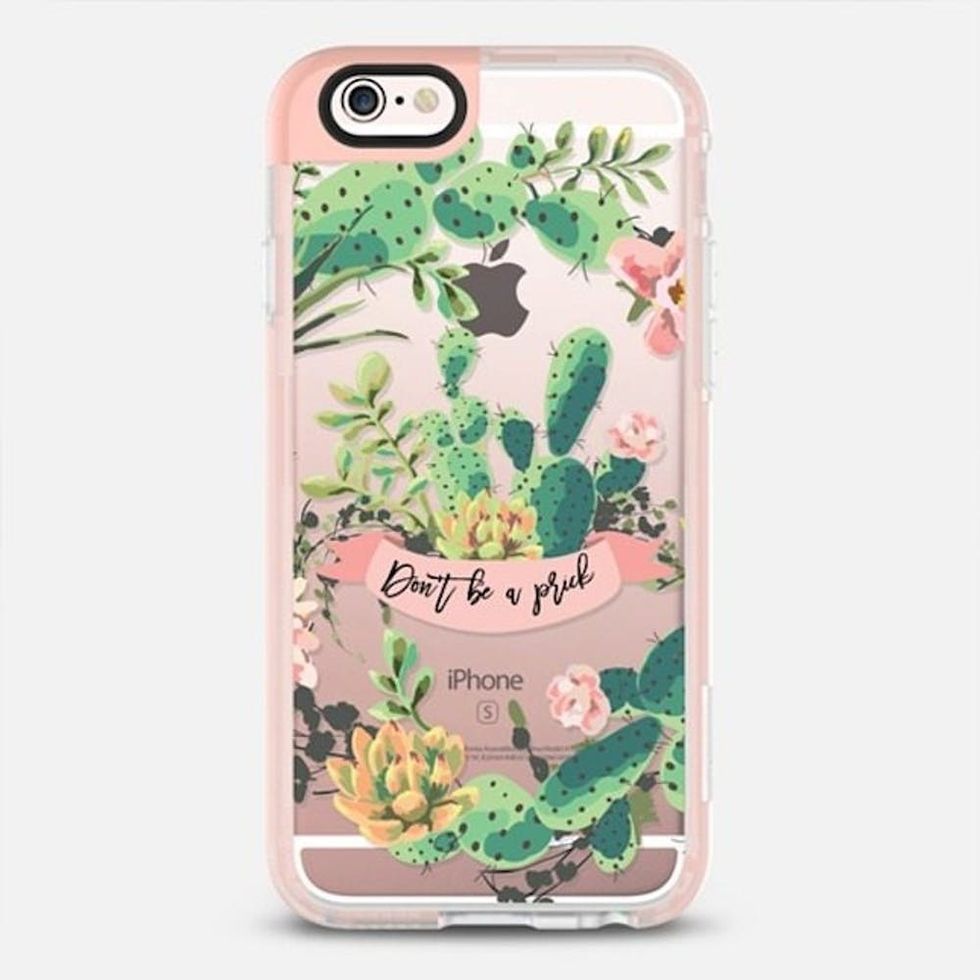 5. Casetify Cactus Garden ($40): For the friend who could use a prop to help her speak her mind, this charming cactus garden iPhone case gives off nothing but positive vibes, even with the sass. Featuring a durable dual-layer construction, this pretty little case is where function meets fashion.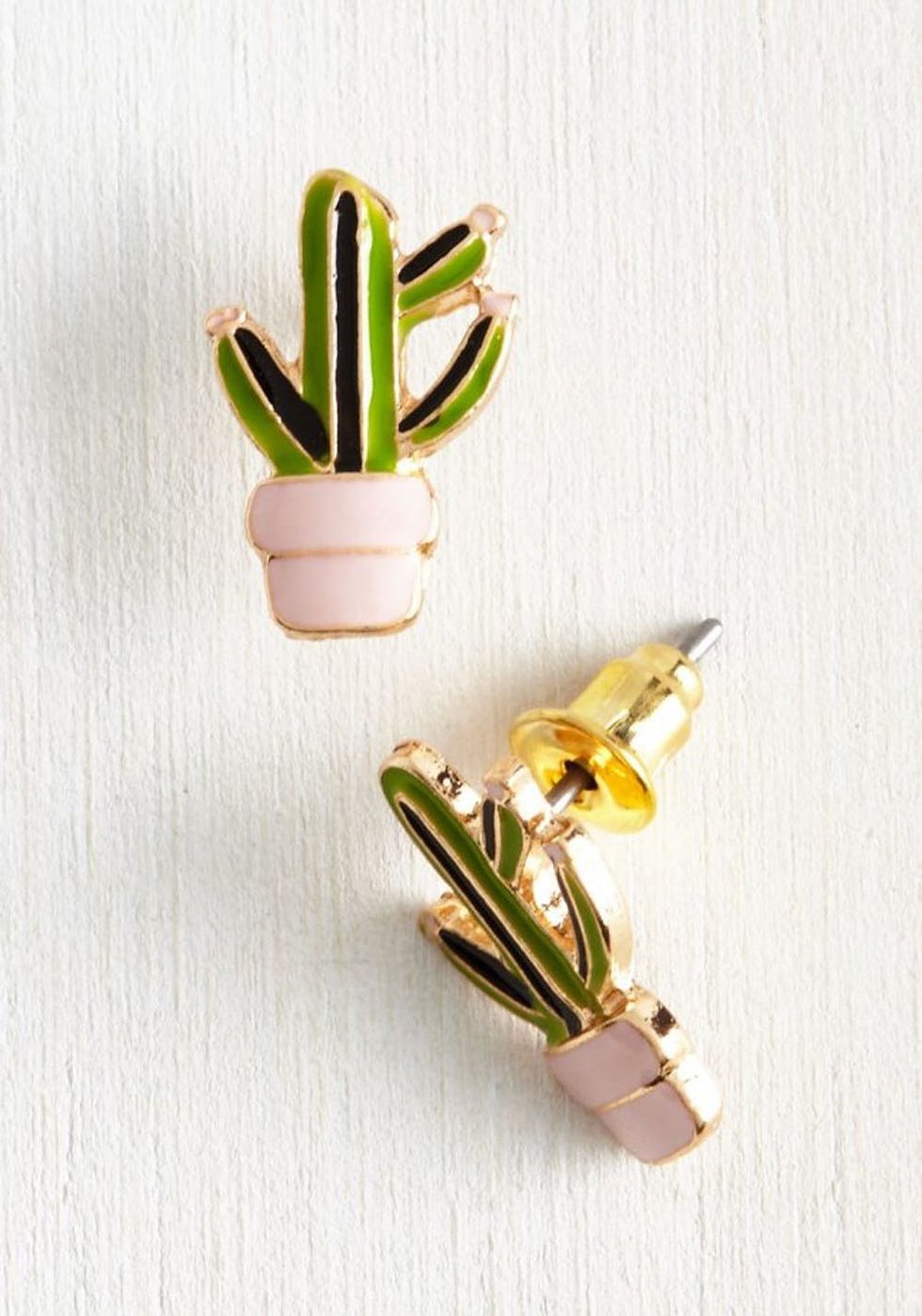 6. ModCloth Plant Believe It Earrings ($15): Complement every #ootd with this dainty pair of cactus earrings. Its pink and green hues will add a touch of color to any outfit, and it's dainty enough that it won't distract from the whole look.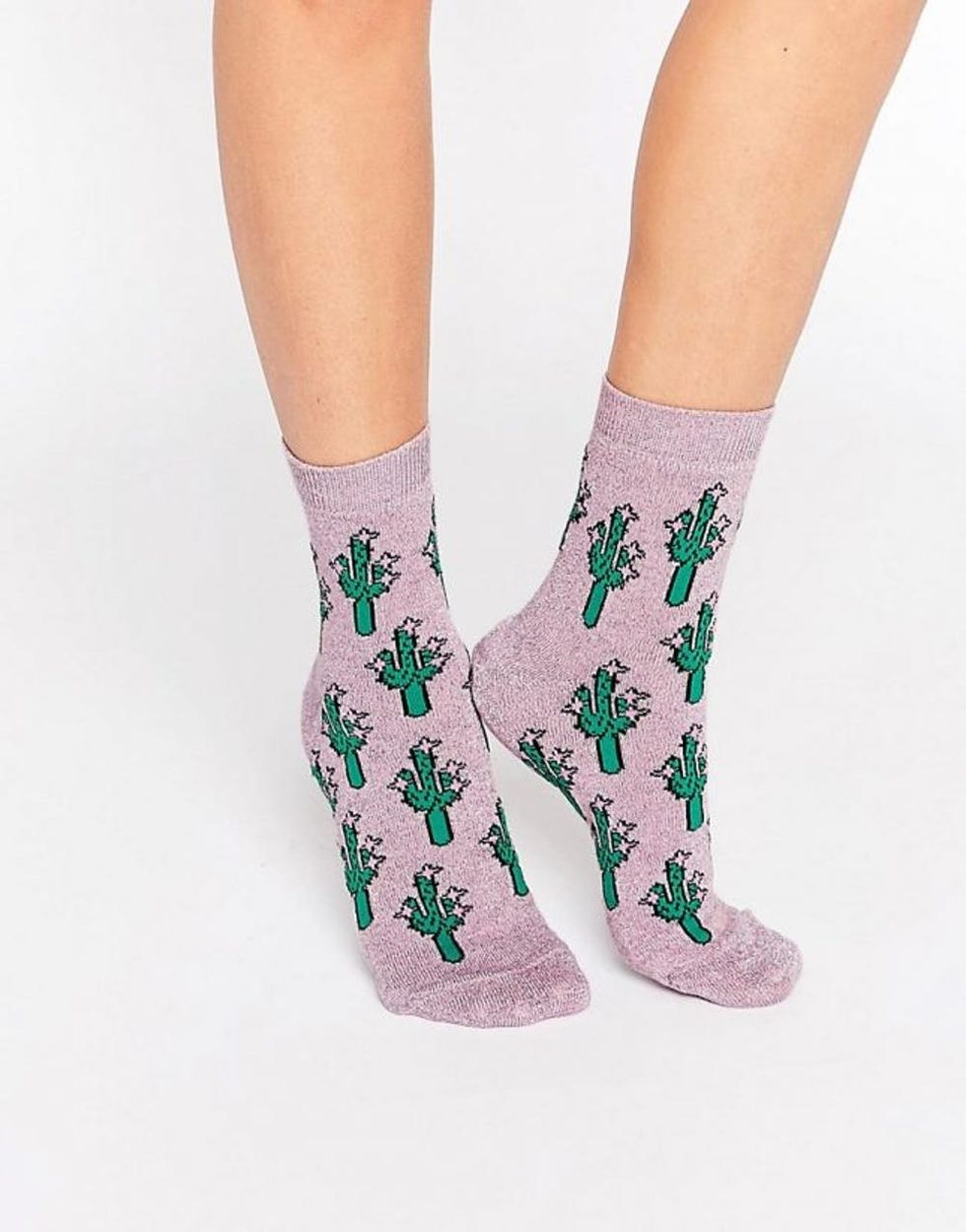 7. ASOS Glittery Cactus Ankle Socks ($6): Spruce up boring footwear with a glittery pair of cactus socks. Their fine knit detail will keep your #squad's feet feelin' snug *and* lookin' stylish in no time.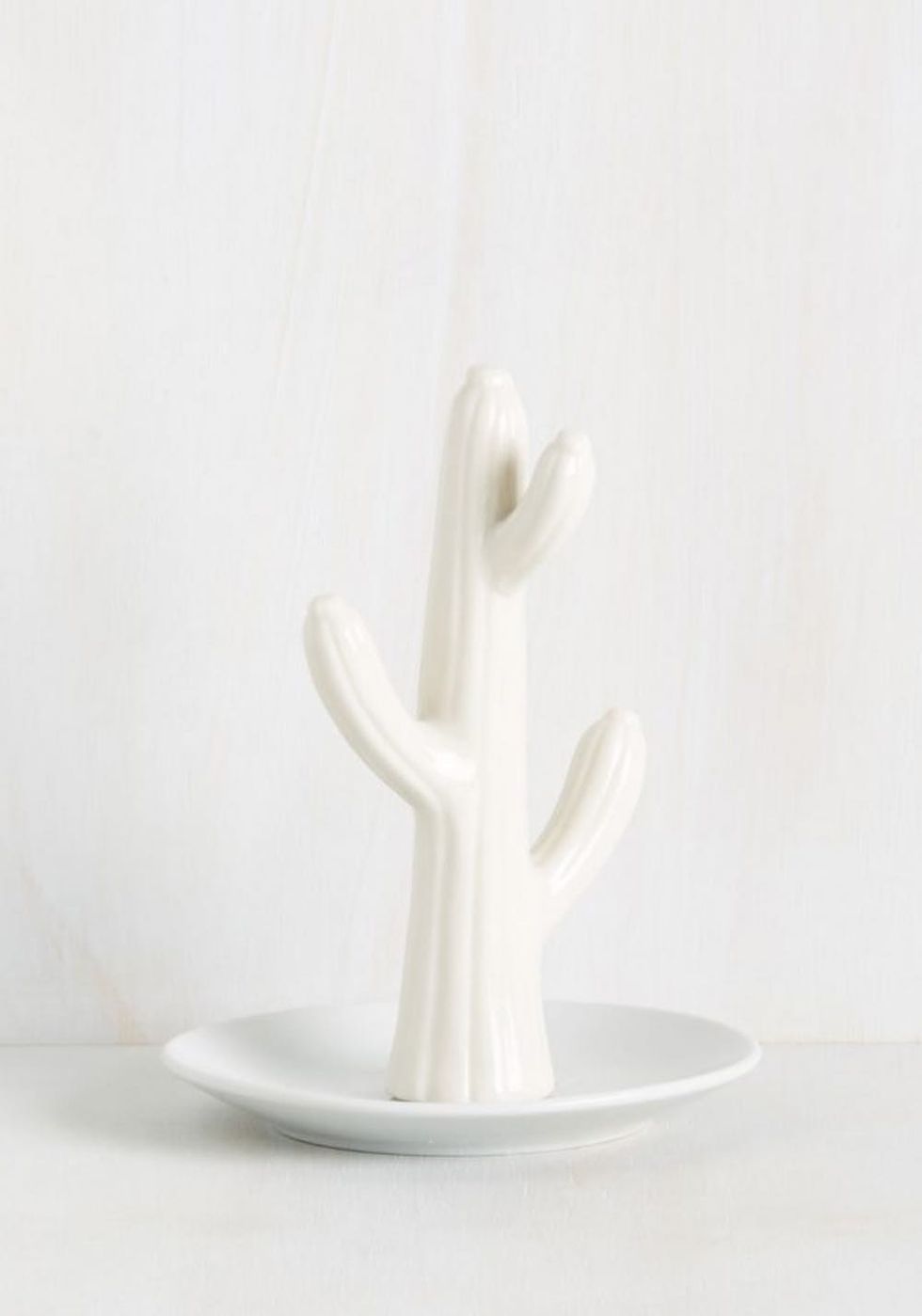 8. ModCloth Branch Dressings Jewelry Stand ($18): Avoid the cluttered look of tangled necklaces, rings and bracelets with this ceramic jewelry stand. It's sleek and white, which can do virtually no wrong when added to your pre-existing decor.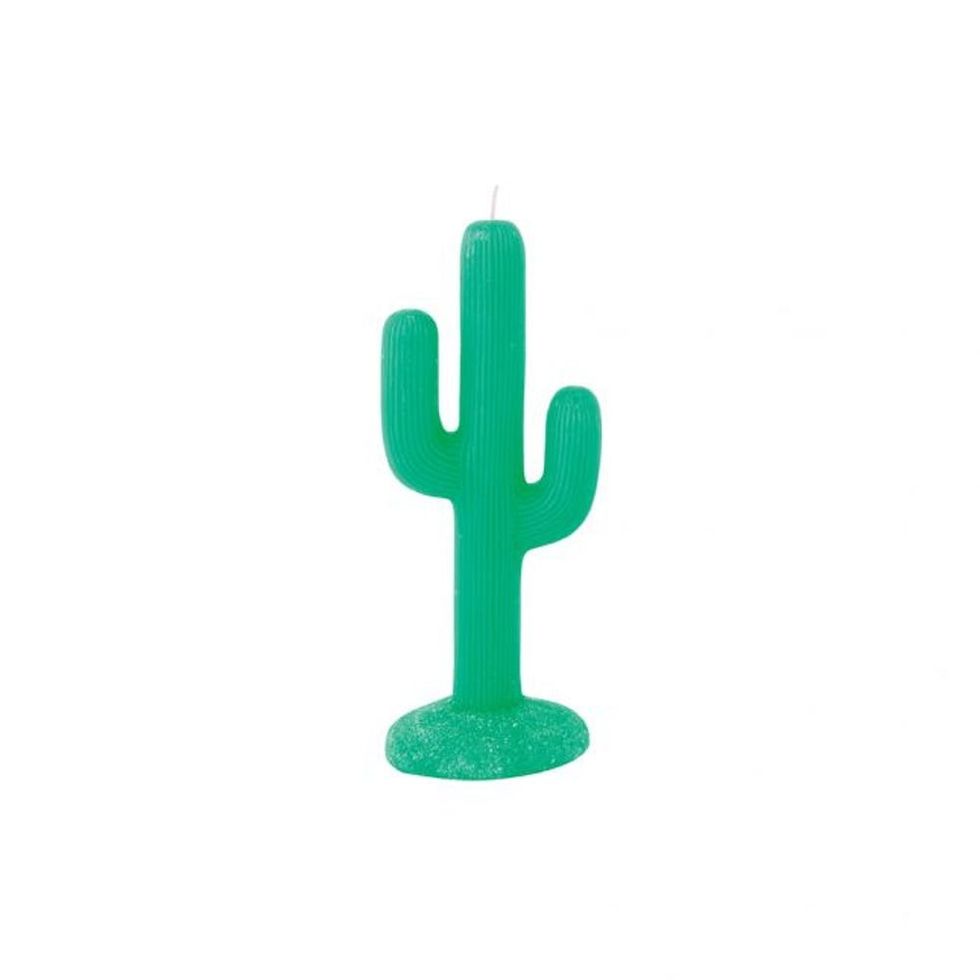 9. Sunnylife Cactus Candle ($15): Light this candle that smells like a real cactus the next time you want to wind down, and you'll instantly be transported to a dreamy desert landscape. Boasting a 15-hour burn time, this candle is all you'll need to lapse into a summer daydream from the comfort of home.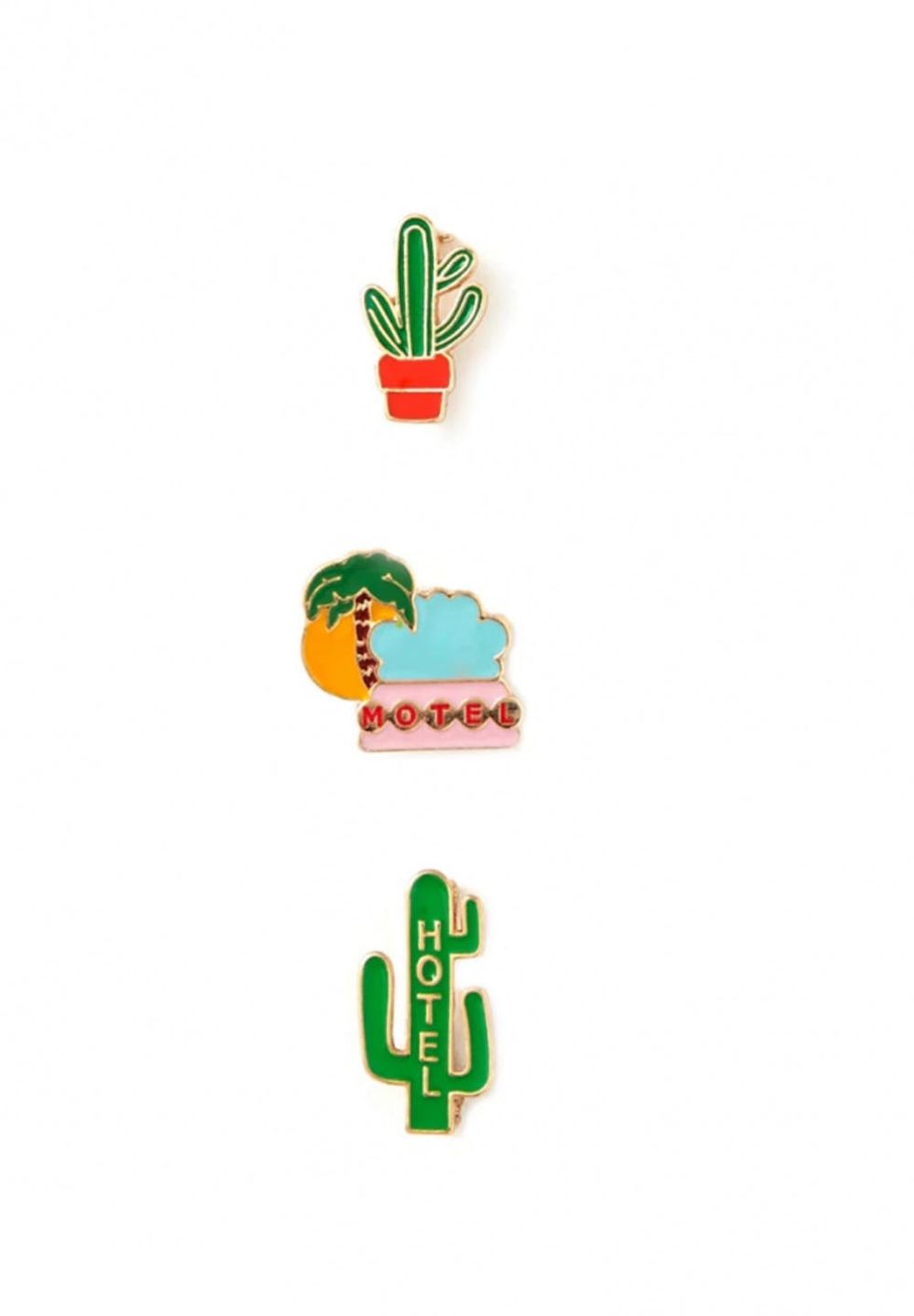 10. Forever 21 Cactus Enamel Pin Set ($5): Capture all the whimsical wonder of a summer road trip with this travel-inspired set of cactus enamel pins. Spruce up your gal's denim jacket or cloth tote by adding one or all of these cute pins.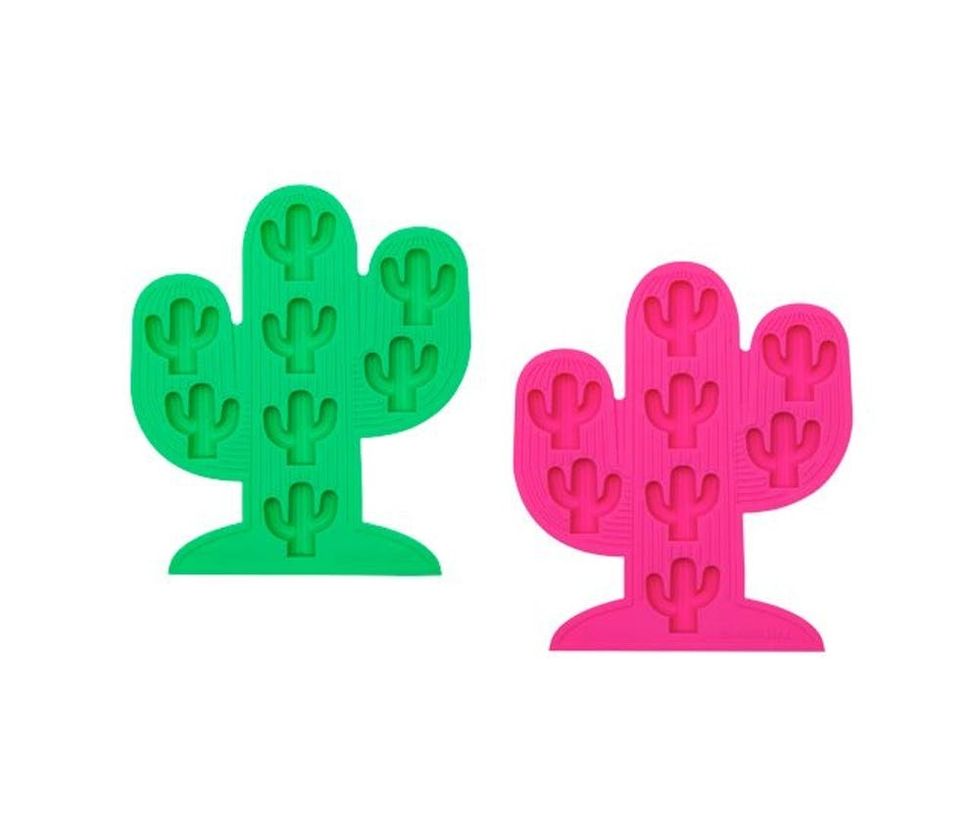 11. Sunnylife Cactus Ice Trays ( $19, set of two): Treat party guests with neat cactus-shaped ice to keep their drinks cool in the summer heat. Made of flexible silicone, these fab ice trays will easily bend this way and that to ensure you have perfect molds every single time!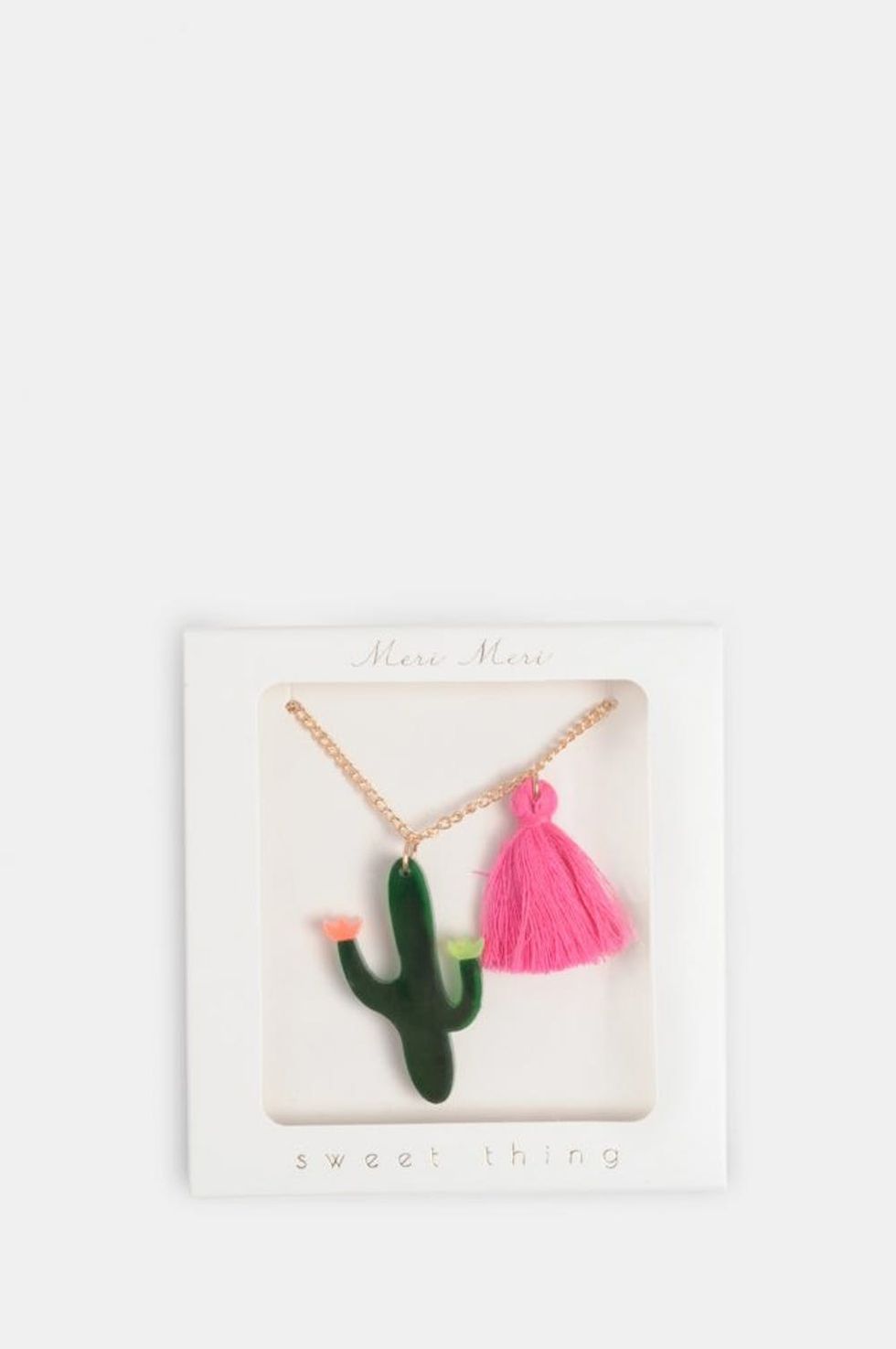 12. Meri Meri Cactus Necklace ($10): Add a bohemian flair to your bestie's wardrobe with this fun cactus and tassel necklace. Its neon pink tassel and green acrylic cactus will definitely attract all the right kinds of glances.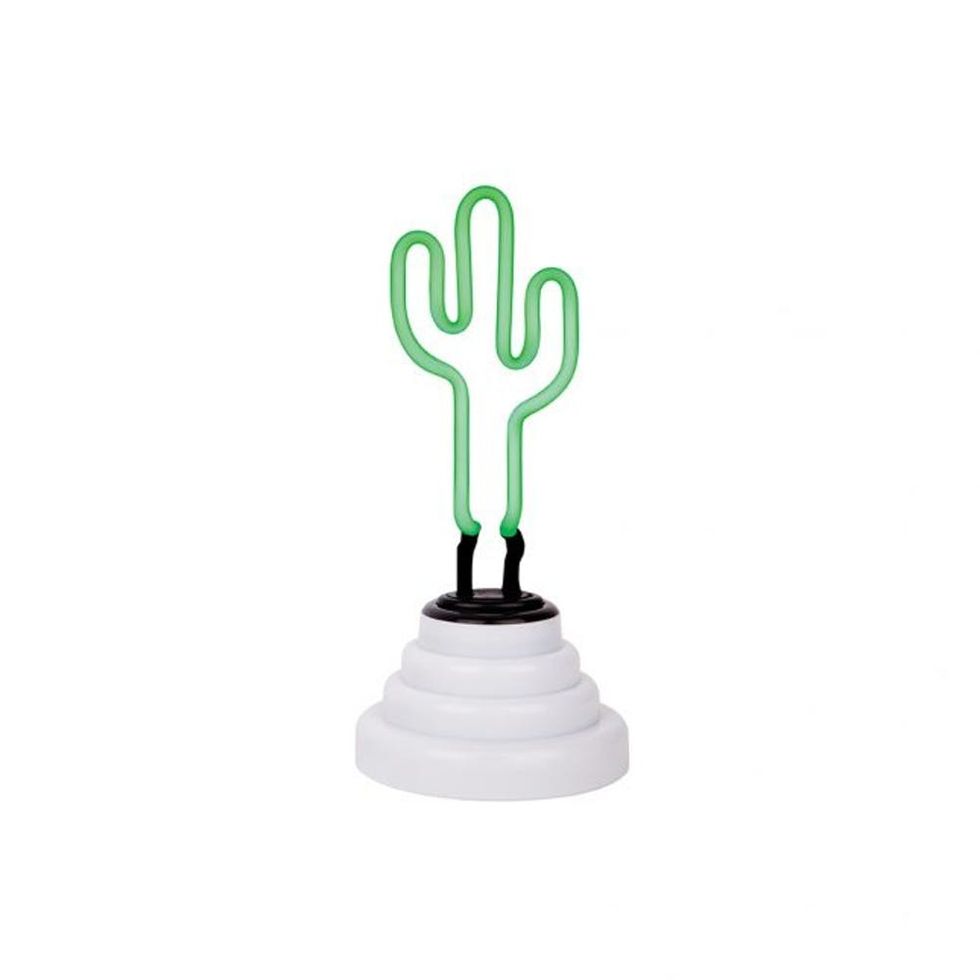 13. Sunnylife Cactus Neon Light ($22): This cutie is affordable enough to pick up for yourself AND to gift. Whether you choose to display this retro-style cactus neon light indoors or outdoors is up to you. But luckily you have a choice: It can use either a USB cable or batteries.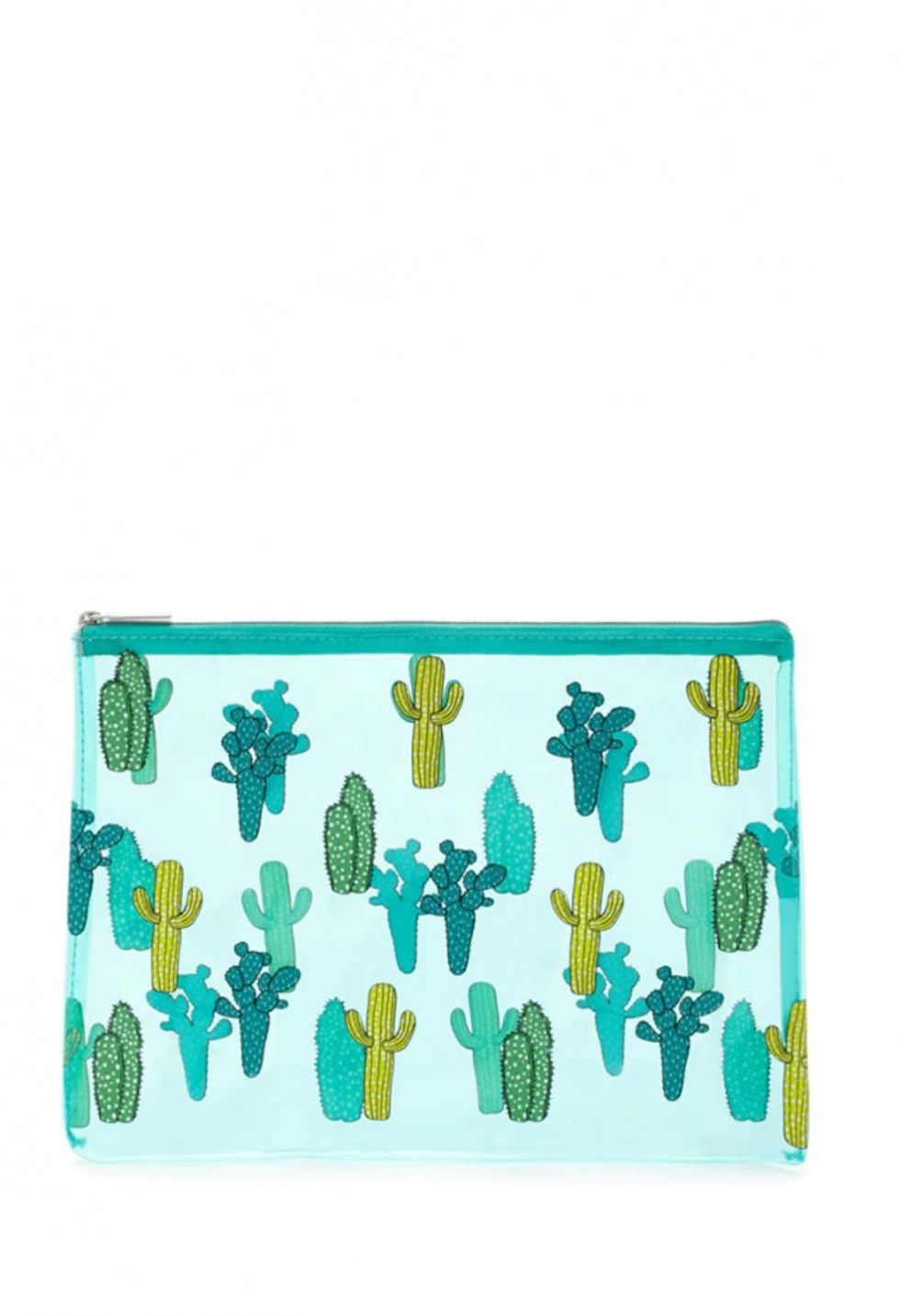 14. Forever 21 Cactus Print Makeup Pouch ($5): Made of 100% PVC, this easy-to-clean makeup pouch is the answer to all your travel bag woes. Its clear construction makes finding what you need a cinch, and there's no turning away from its ultra cute cactus print.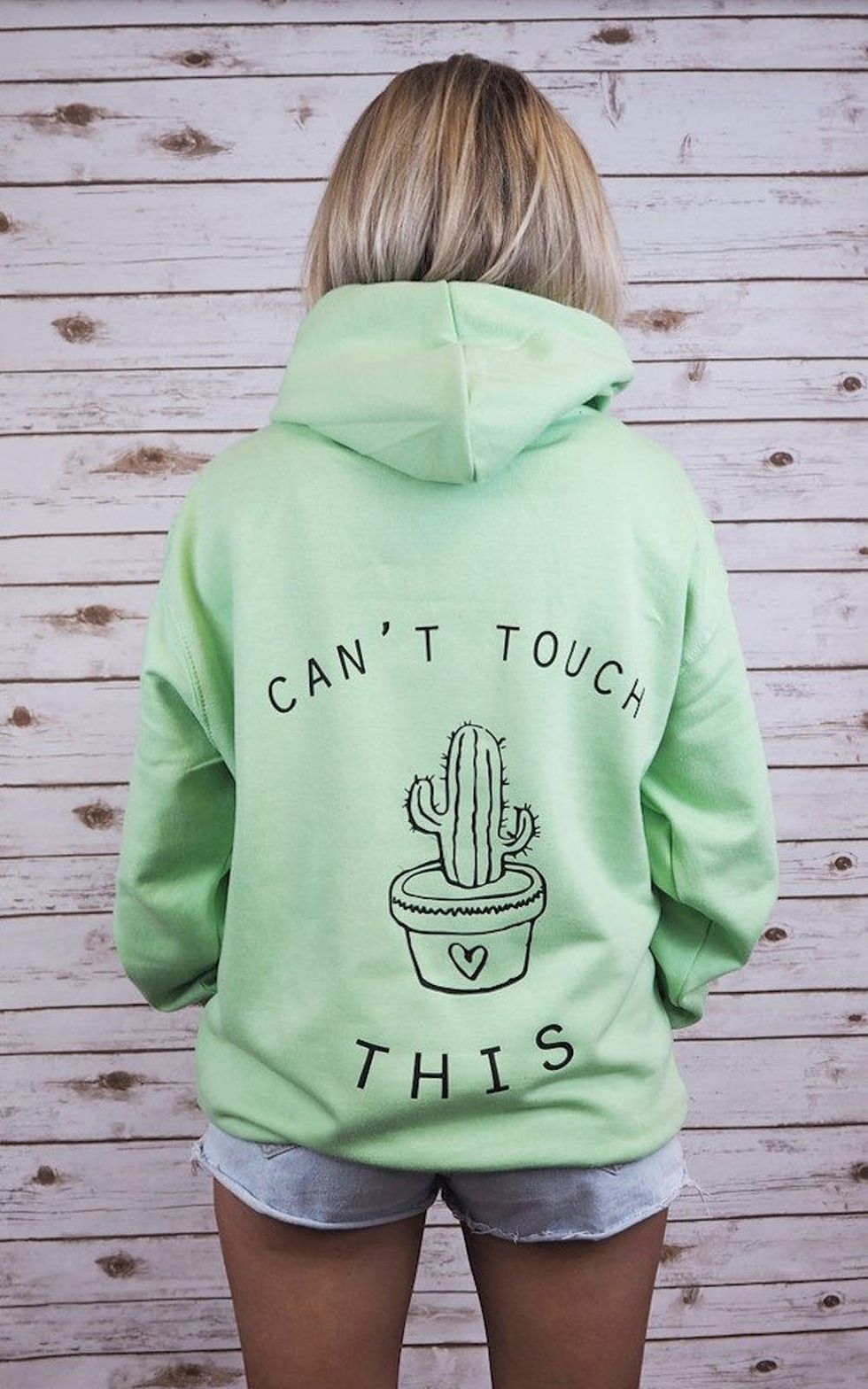 15. Rock on Ruby Can't Touch This Cactus Hoodie ($50): Aside from making everyone behind you want to break out in MC Hammer's "U Can't Touch This" dance, this adorable hoodie is a must-have for summer evenings. Whether you're going for a late night run or a beach bonfire, this cozy but breathable cactus hoodie is just the item to throw on.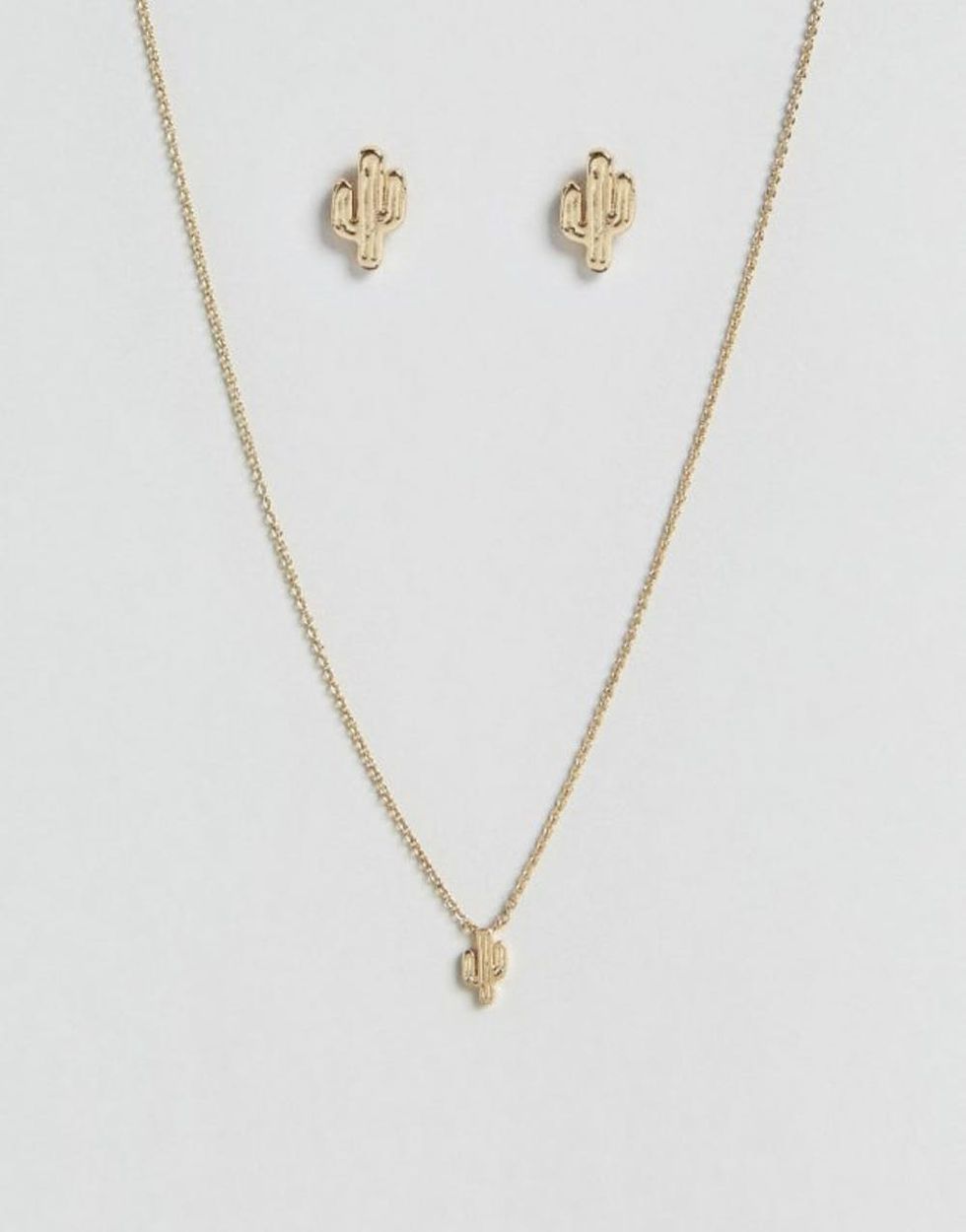 16. Kitsch Love Grows Here Cactus Earring & Necklace Box Set ($28): This snazzy gold cactus earring and necklace set is *so* summer. Thanks to its delicate and minimalist design, you can wear it with any outfit!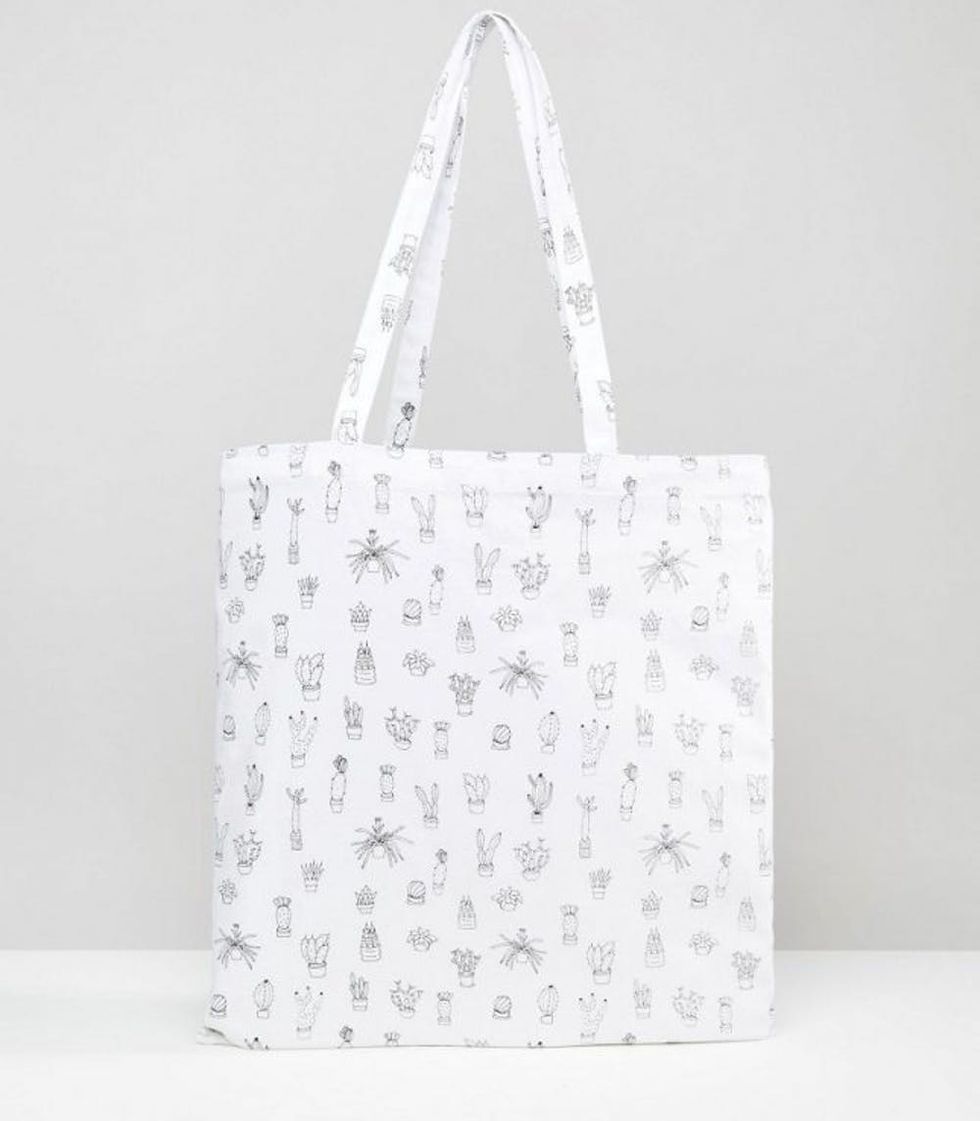 17. Monki Cactus Print Bag ($17): Give bulky bags a rest with this lightweight cactus-printed cloth tote. Use when grocery shopping, hitting the beach or as an everyday bag.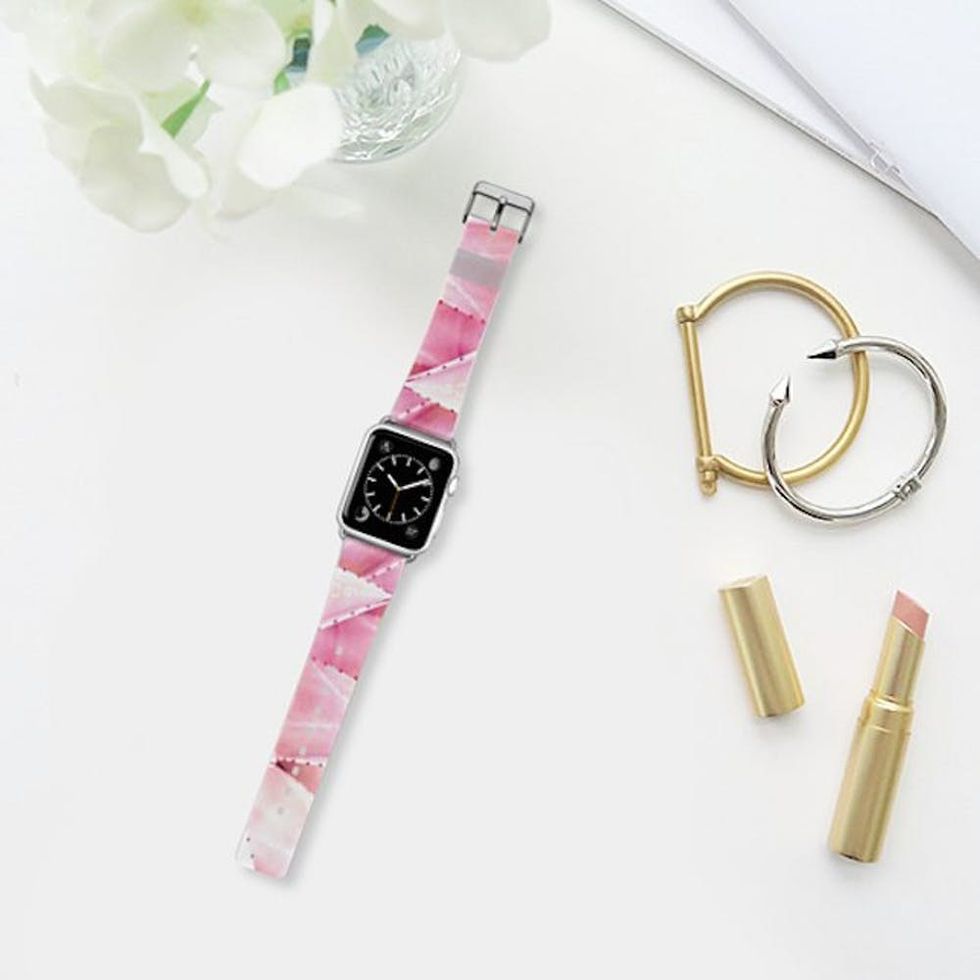 18. Casetify Pearly Echeveria Succulent Pink Girl ($49): Your BFF won't have to settle for standard Apple Watch bands thanks to this chic and stylish number. Featuring a bright pink cactus print, the Casetify watch band turns a work essential into a fashion accessory.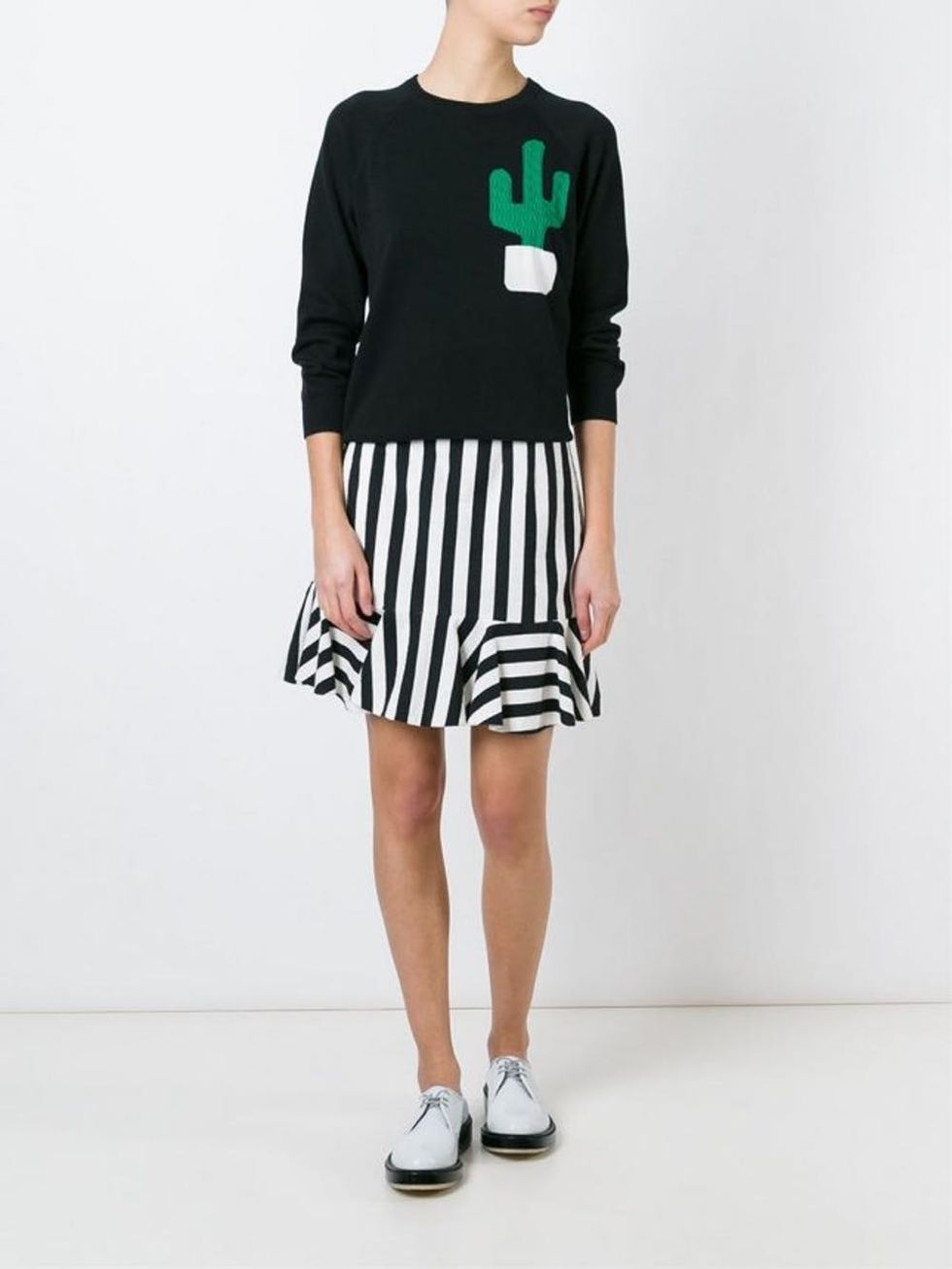 19. Peter Jensen Cactus Intarsia Jumper ($213): Prepare for chilly evenings in late summer with this adorable cactus sweater. Its breathable black cotton won't leave you too hot or too cold, but *just* right.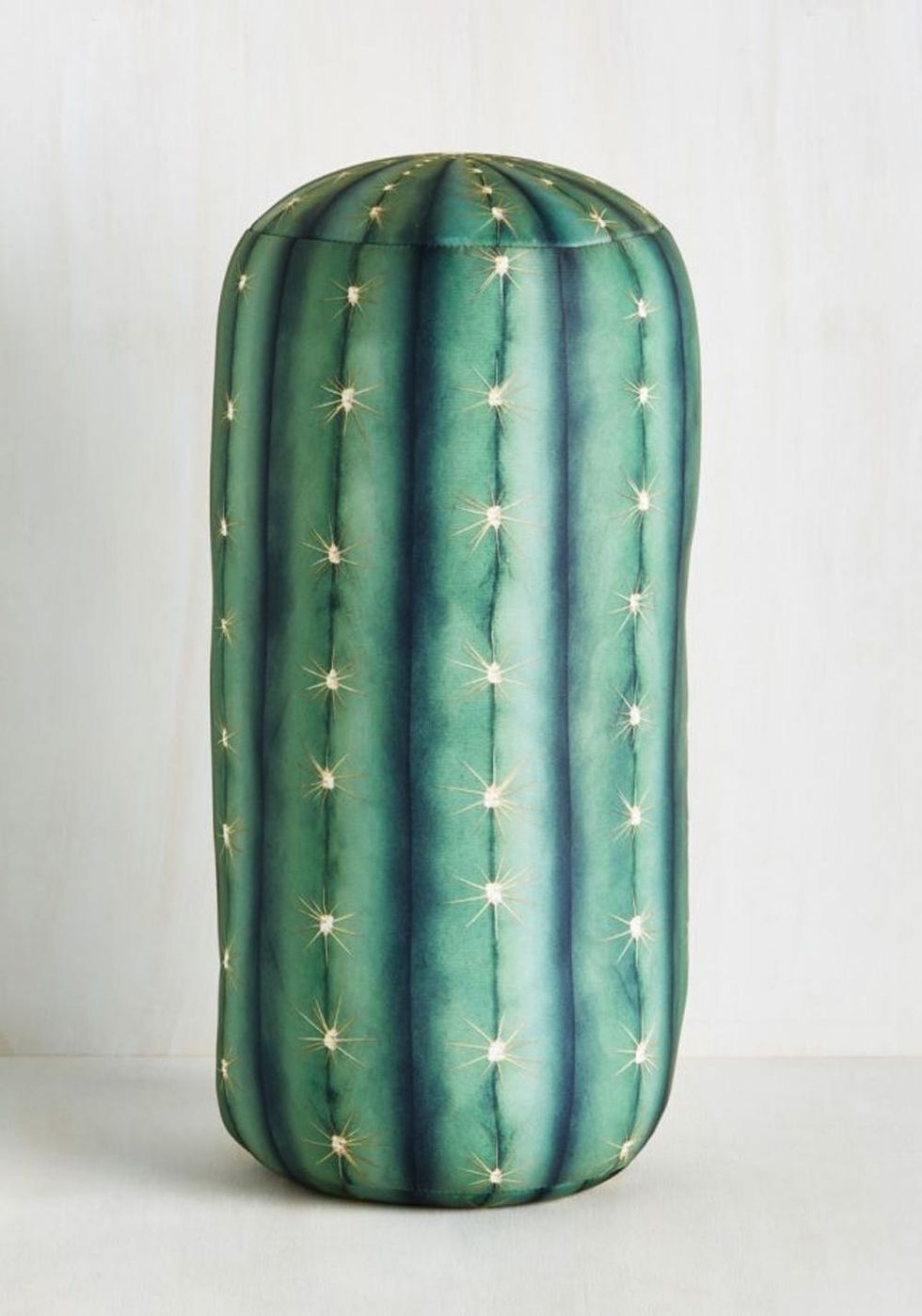 20. Kikkerland Prickle Me This Travel Pillow ($20): Take this travel-friendly cactus pillow with you wherever you go this summer. From road trips to layovers, this plush pillow's contouring microbeads will ensure your travels with bestie are that much comfier.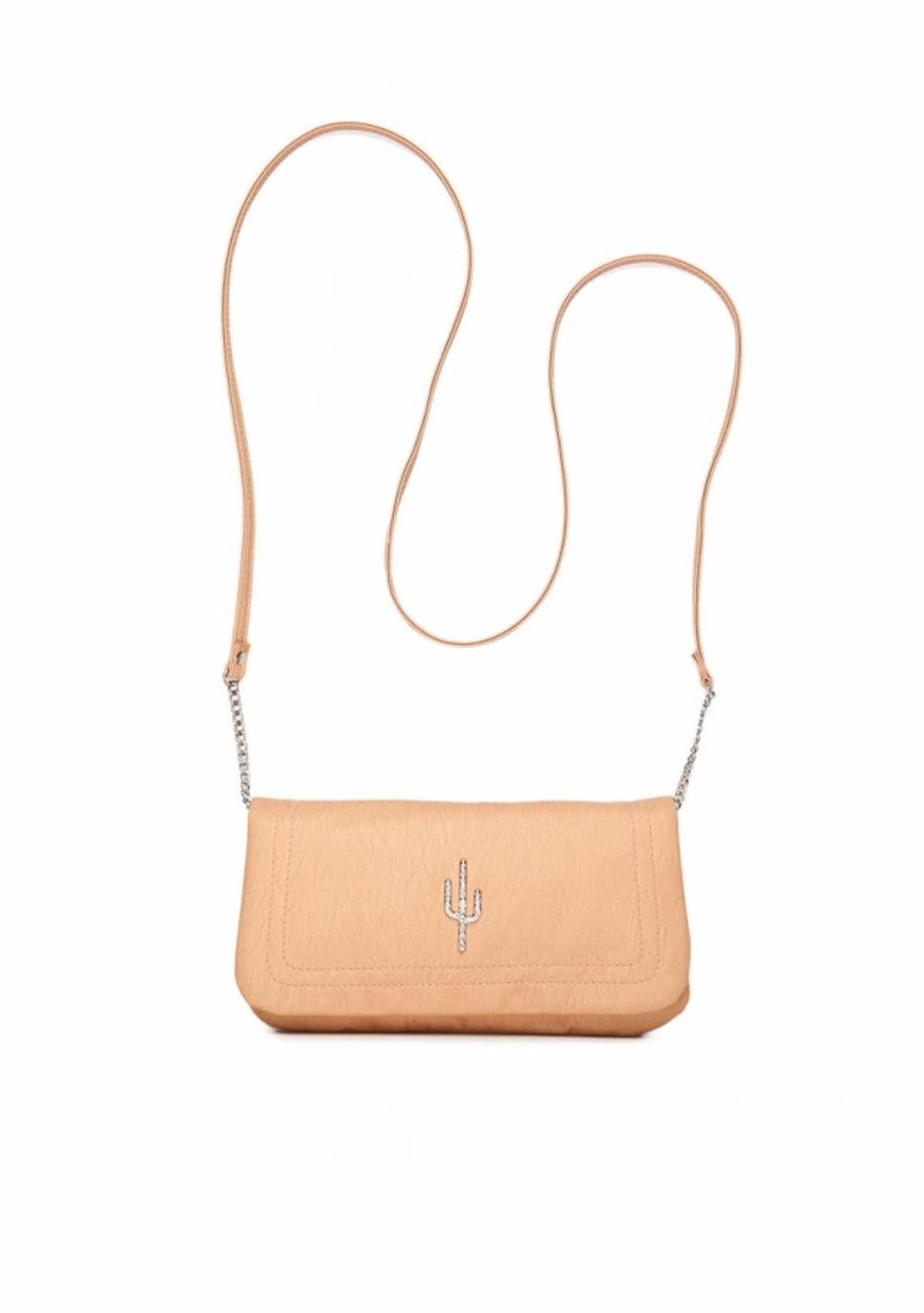 21. Twig & Arrow Quinn Clutch ($40): It's nice to have the option to change up your accessories every now and then. This versatile coral cactus clutch comes with a crossbody strap that allows it to double as a wallet or a bag. Rock it as a crossbody while you run errands during the day, then turn it into a clutch in the evening when you hit the town.
Which of these cacti-inspired goodies will you get? Check us out on Pinterest for more cute gift ideas!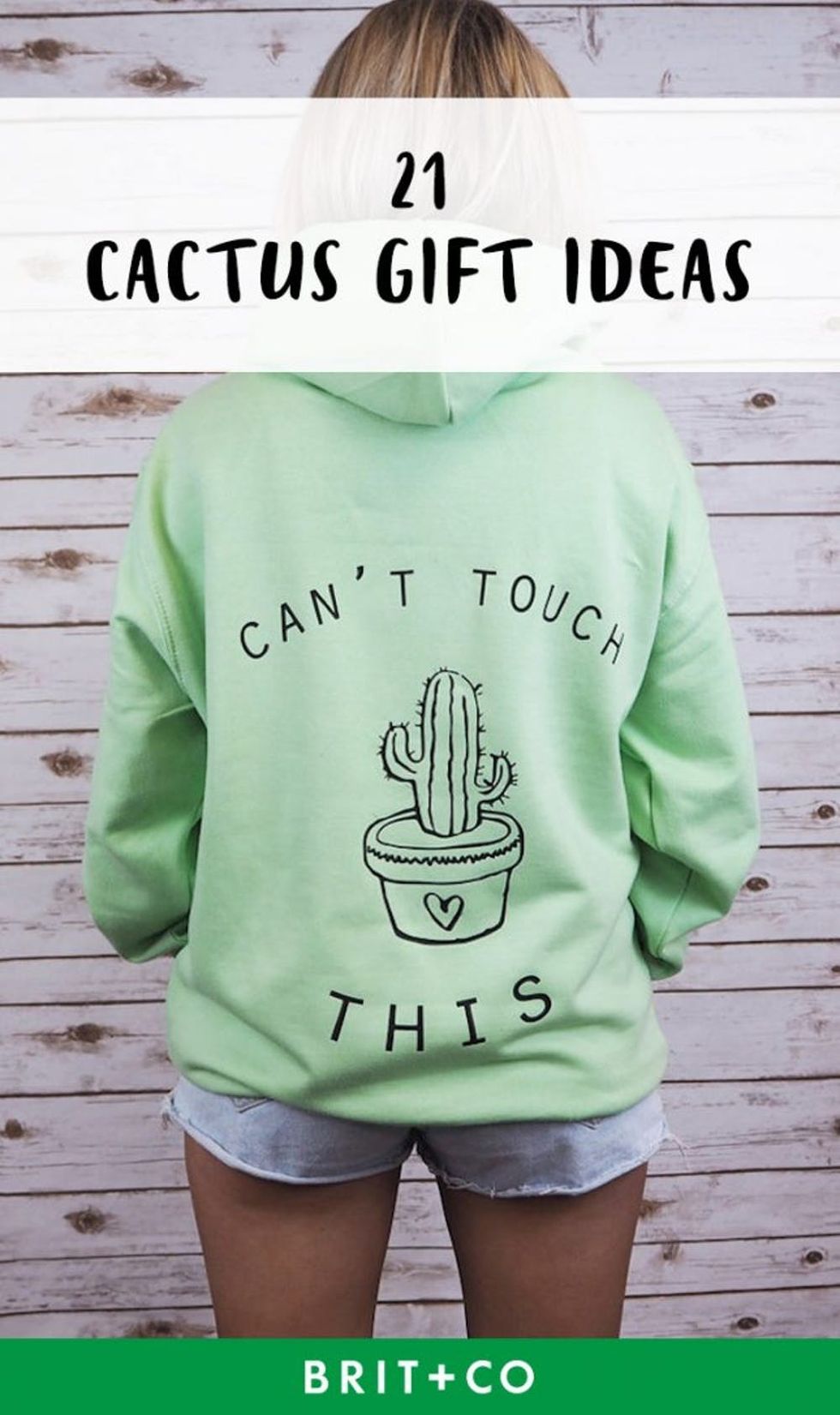 Brit + Co may at times use affiliate links to promote products sold by others, but always offers genuine editorial recommendations.