We Tried Cheetos Popcorn to Know if It's Legit or Internet Lies
Aug 13, 2018
Before you subject your tastebuds to the weird and wonderful new foods and drinks going viral on Instagram, check out Brit + Co's reviews on First Bite, our new series where we tell you if they are truly snack-tastic or totally terrible.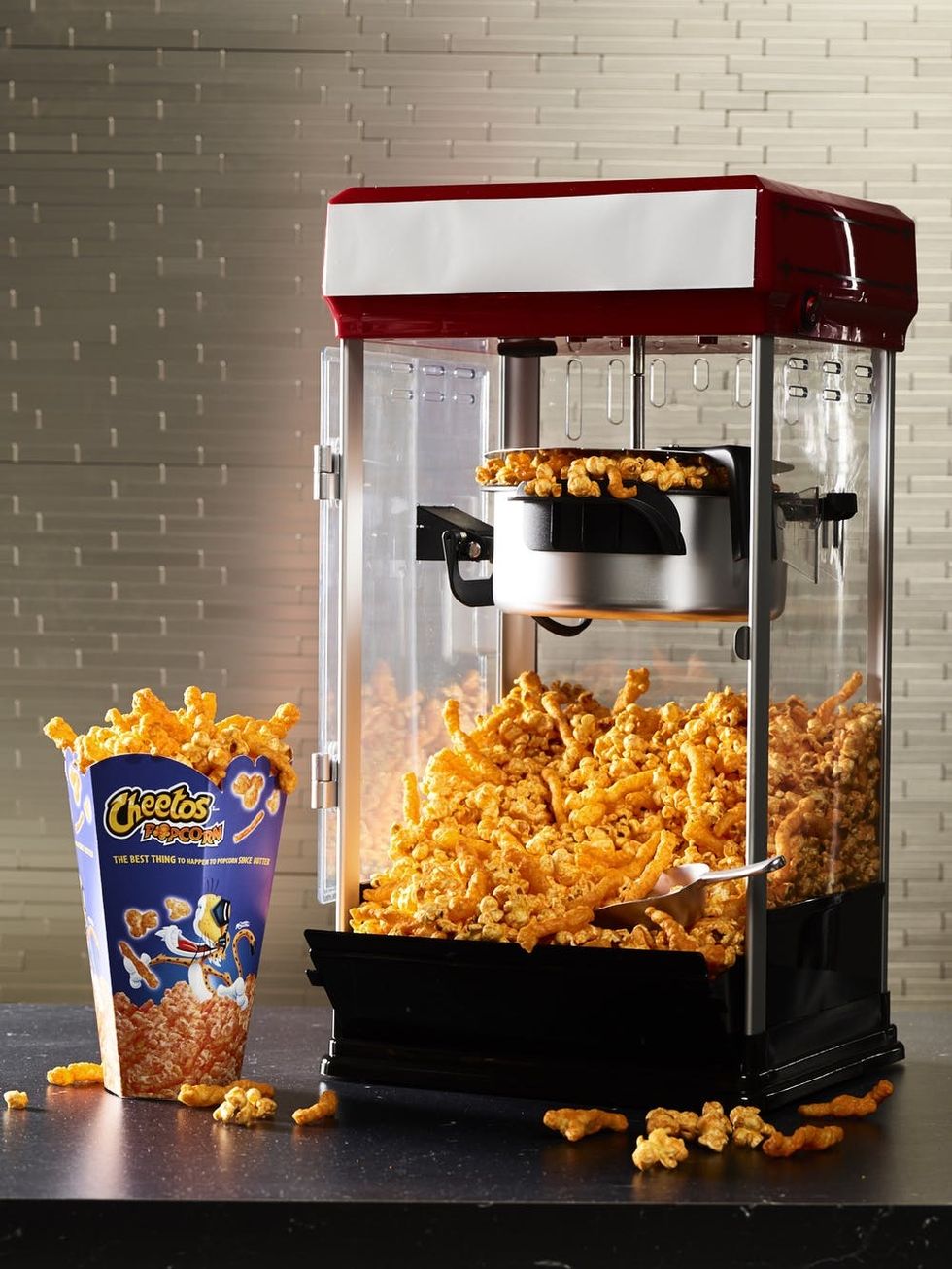 ---
We've been drooling over Cheetos Popcorn since we heard it was available at participating Regal Cinemas in 32-ounce bags. Cheetos AND cheese-dusted popcorn?! Seemed too good to be true. We headed to our local Regal Cinema in NYC to get a first bite of Cheetos Popcorn ($8, a nationwide rollout starts December 15), without seeing a movie, because apparently you can do that. Here's what we thought.
The popcorn is covered with the signature, neon-orange Cheetos cheesy dust yet still has that classic, warm, buttery movie theater popcorn taste. There are a few actual Cheetos pieces mixed in to give the snack's texture a nice crunchy variety. Unfortunately, there really are only a few Cheetos; we counted about 10 in our bag. But maybe that's on purpose. We'd hate to be seated next to someone loudly munching on Cheetos during a quiet part of a movie.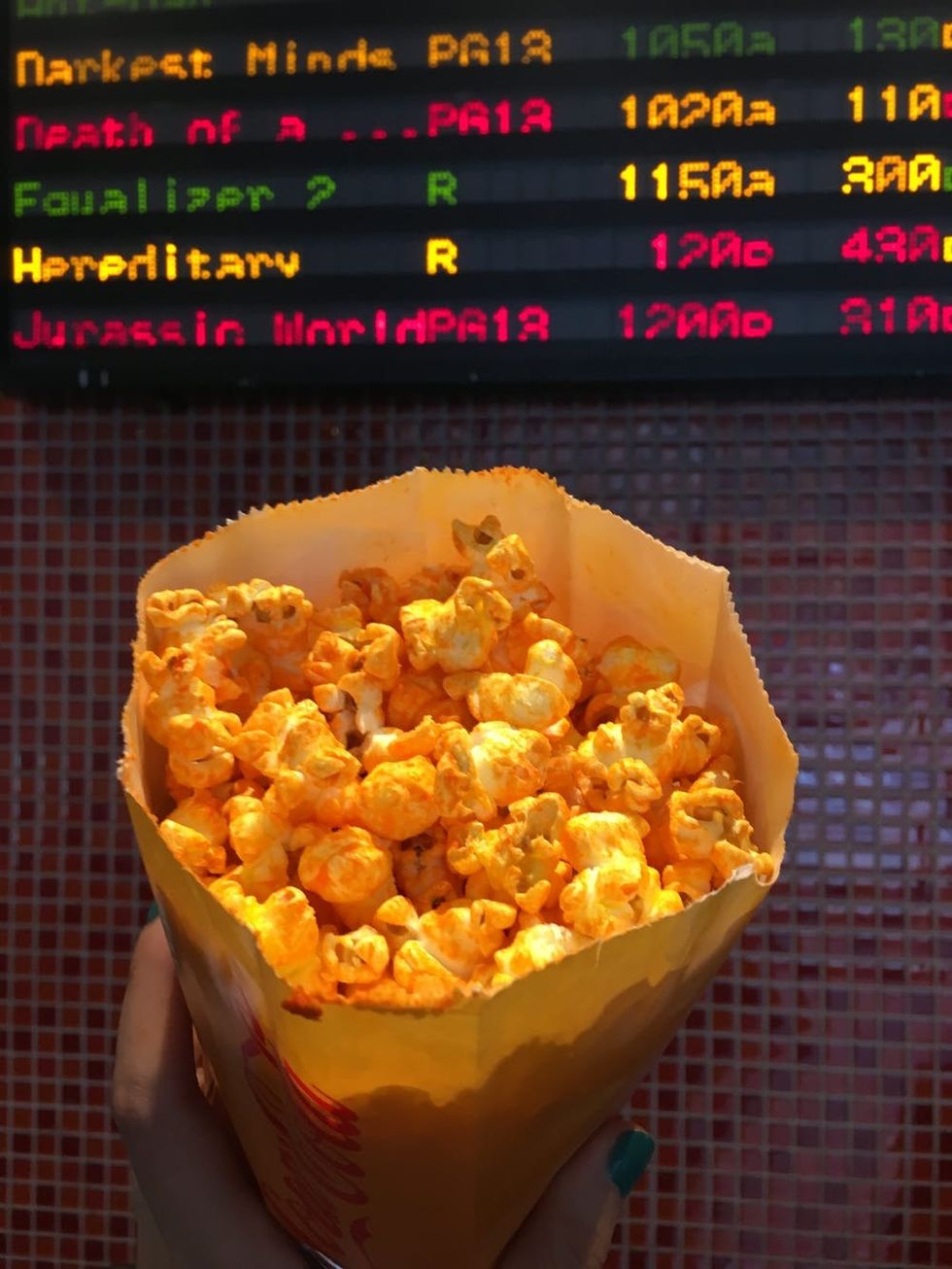 Overall, we think this enjoyable snack would pair nicely with any cheesy movie, a rom-com perhaps. We'd order it again and maybe bring along a bag of Flamin' Hot Cheetos to spice up the mix.
Would you get Cheetos Popcorn at the movies? Tweet us @BritandCo to let us know!
(Images via Cheetos and Gabi Conti / Brit+Co)
Gabi Conti
Gabi Conti has two passions in life: food, and dating. She went on 10K hours of dates in her 20s and is sharing her knowledge in her first book 20 Guys You Date In Your 20s, which drops with Chronicle in the spring of 2020. Gabi is a writer and host, who currently hosts and writes a weekly entertainment show Hollywire Vlogs, she wrote and hosted 423 episodes the Elite Daily Show for Verison's go90 and Elite Daily. She has contributed dating and wellness articles to Cosmopolitan, Hello Giggles, POPSUGAR, mindbodygreen, and Elite Daily. You can follow her on Instagram @ItsGabiConti.
Food News