This Pegboard Headboard DIY Will Tie Your Entire Room Together
Apr 27, 2018
There are few spaces you love more than your bedroom. So when you're feeling bored with your decor (*insert that steady flow of throw pillows*), we've got a hack that gives it some much-needed attention without all the hassle. This DIY pegboard headboard quickly comes together with paint and accessories to completely change the vibe of your room (in *all* the good ways). Scroll below to see how.
---
You'll need:
pegboard
paint
paint brush
painter's tape
wood blocks (use as spacers)
pencil
screws
studfinder
wall anchors
drill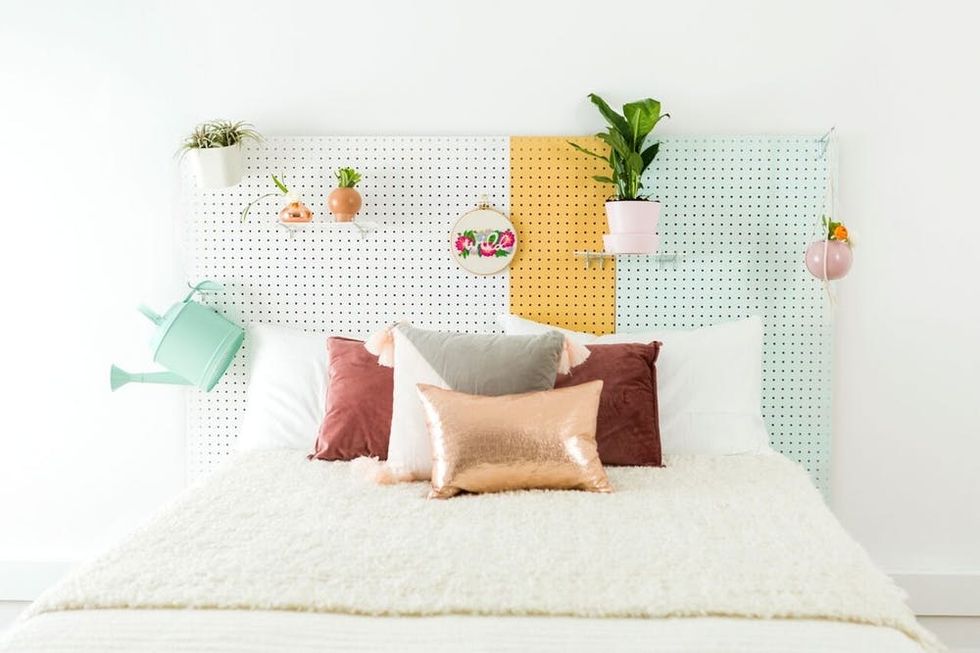 Instructions:
Use tape to mark off your design.
Add paint to the board. Let it dry for four hours.
Measure where your headboard will go (36-48 inches above your bed) and mark with a pencil.
Locate wall studs with a stud finder. Install wall anchors if you can't find these.
Drill your screws into the wood spacers to hang your board.
Style it using quirky baskets, floating shelves, and cool-girl accessories.
What other home projects are you DIYing? Let us know @BritandCo!
(Photos via Brittany Griffin / Brit + Co)
Sarah Schuh
Home Decor. Entertaining. Travel. Lifestyle. 'Grammer, dreamer, trip planner. Forever coming up with my next creative endeavor. Until then, I'm documenting everything I like on paper, er, the digital world.
Home DIY