Easter Recipes — Including Vegan and Gluten-Free Options
Mar 22, 2016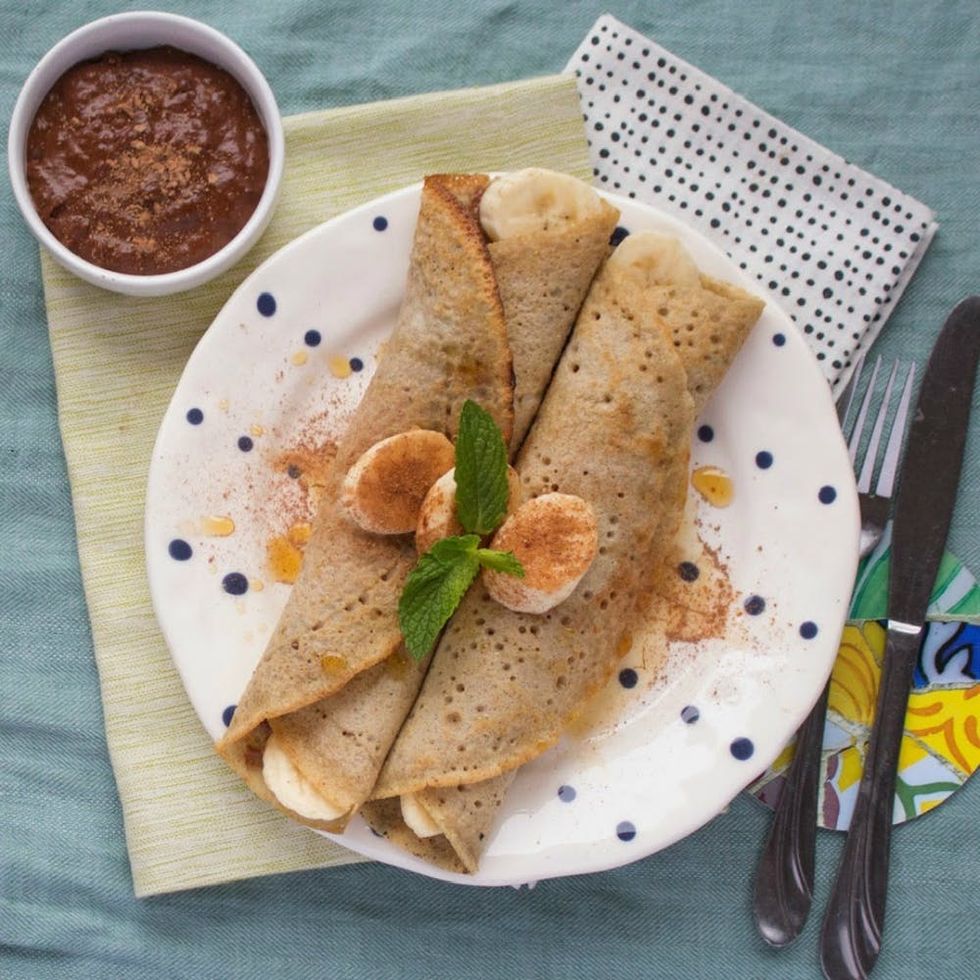 As Good Friday approaches, we are gearing up for Easter. We've dyed our eggs, decorated our baskets and DIY'd hundreds of pastel creations. We now set our sights on the food, glorious food. And, because dessert is, literally, the centerpiece of our table, we're honing in on sweet treats that are as delightful to gaze upon at the table as they are to eat. Here are 20 Easter desserts so precious, they are edible Easter gifts from you to your guests.
---
If you are looking for traditional brunch recipes, you can't get more authentic than Pizza Rustica, or Easter pie. Like a quiche that's been baked in a pastry shell, Pizza Rustica is stuffed with a savory combination of eggs, cheese and cured meats and can be eaten hot or cold. A similar traditional dish, also egg-based is, Neapolitan Easter bread, which is generally served as an antipasto at Easter dinner. With Easter eggs baked right into the crust, it's also so beautiful that it can be presented as a centerpiece at the table.
All of us will likely face the challenge of a guest or two at our table this year who can't eat meat or gluten or who have other food restrictions. So, here are 16 naturally gluten-free (and sometimes paleo) recipes and 15 vegetarian options (some are even vegan) that would be perfect for Easter brunch. Over at Sweet Potato Soul, Jenne is planning to whip up some buckwheat crepes with chocolate sauce for her Easter brunch. Both vegan and gluten free, the recipe does not call for eggs or refined flour. Buckwheat, despite its wheat-y sounding name, doesn't contain wheat and is totally gluten-free as well as high in protein, fiber, minerals, and phytonutrients.
Do you have an Easter recipe to share? Tag us on Instagram @britandco.
(Photo via Sweet Potato Soul)
Sally Jones
Sally Jones is a writer and editor living in New York City. She has worked at many websites including iVillage, Ladies Home Journal, More, Parenting, Cosmopolitan, The Knot and YourTango, in jobs ranging from editor to COO. Renovation and interior design are her
unhealthy obsessions
hobbies. She has renovated every home she's lived in, including the rentals, and like... whoa, who does that? You can catch her at her blog
Renov8or
.