This Weird Donut Is a Sweet-and-Salty Lover's Dream
Feb 25, 2016
Mmm, sea salt on dessert. If the thought of merging sweet and savory makes you drool, then you'll probably be intrigued by this weird new sweet-and-salty creation from The Doughnut Project in New York. Introducing, the Everything Doughnut. Yes, that's right. It's a donut topped with the same things you'd find on your everything bagel — sesame seeds, poppy seeds, pepitas, garlic and sea salt — and it also boasts a tempting cream cheese glaze.
---
Now, you may be thinking, "Garlic and sesame seeds on a donut? Vomit." But we think this could be just as delicious as the Doughnut Project's Salted Chocolate with Buttered Pretzel Doughnut or the Bacon Maple Bar. (Of course, we've never met a bacon recipe we didn't love.)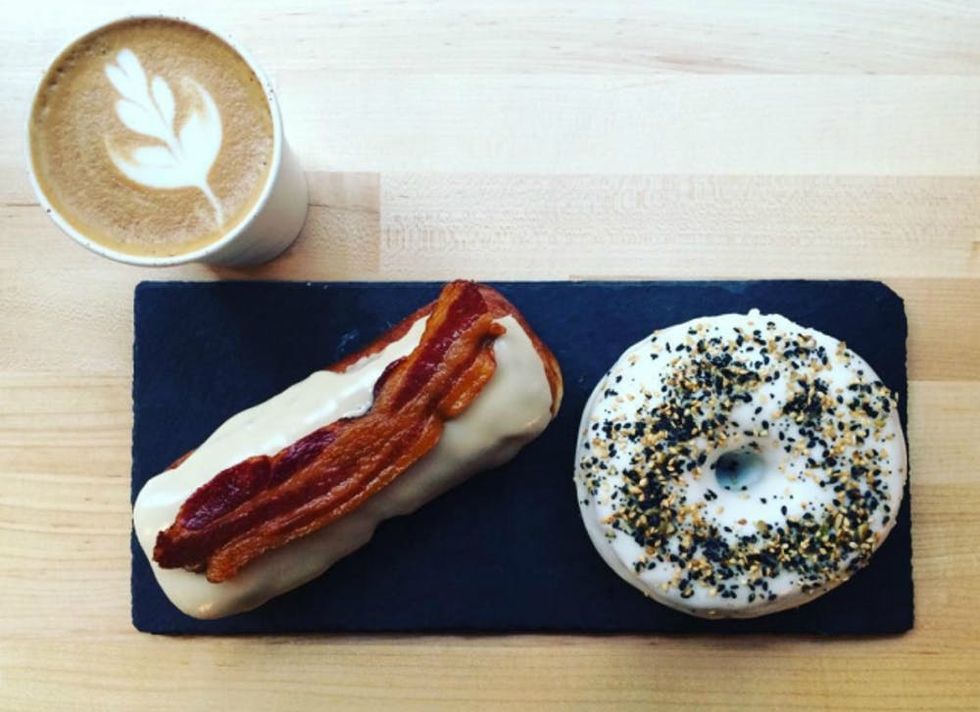 Time will tell how customers feel about it, but owner Troy Neal told Gothamist that people are already arguing about the donut. "I knew we kind of hit a chord a little bit because not everybody's on board, or they're a little skeptical about what it's going to be like."
Don't knock it 'til you try it, right?
What do you think of the Everything Doughnut? Let us know @BritandCo.
(Photos via @thedoughnutproject)
Corie Hengst
Corie is a freelance writer, editor and self-proclaimed grammar nerd. Over the years, she has written and edited a variety of articles ranging from travel to finance to beauty. When she's not writing, you can find her surfing travel websites, cooking and teaching at Gotham Writers' Workshop in New York City.
Recipes