Sweaters, falling leaves and pumpkin spice lattes are good reasons to love fall. Saying goodbye to gorgeous fruits and veggies of summer is a little less exciting. Lucky for all of us, there's a whole new wave of in-season goodies to get pumped about, and they're coming to a farmers' market near you. If you're looking for something to add to your apple and pumpkin rotation, check out our favorite seasonal finds for October. Whether you're cooking an intimate meal for two, planning an elaborate autumn dinner party or scouting out your own signature Thanksgiving recipe, there's an Instagram-worthy dish in your future.
---
So many reasons to love these starchy little root veggies! They're delicious, inexpensive, easy to prepare and super satisfying. Look for them in brilliant hues of orange, red, gold, purple and beige. They're also a great source of vitamin A, so load up!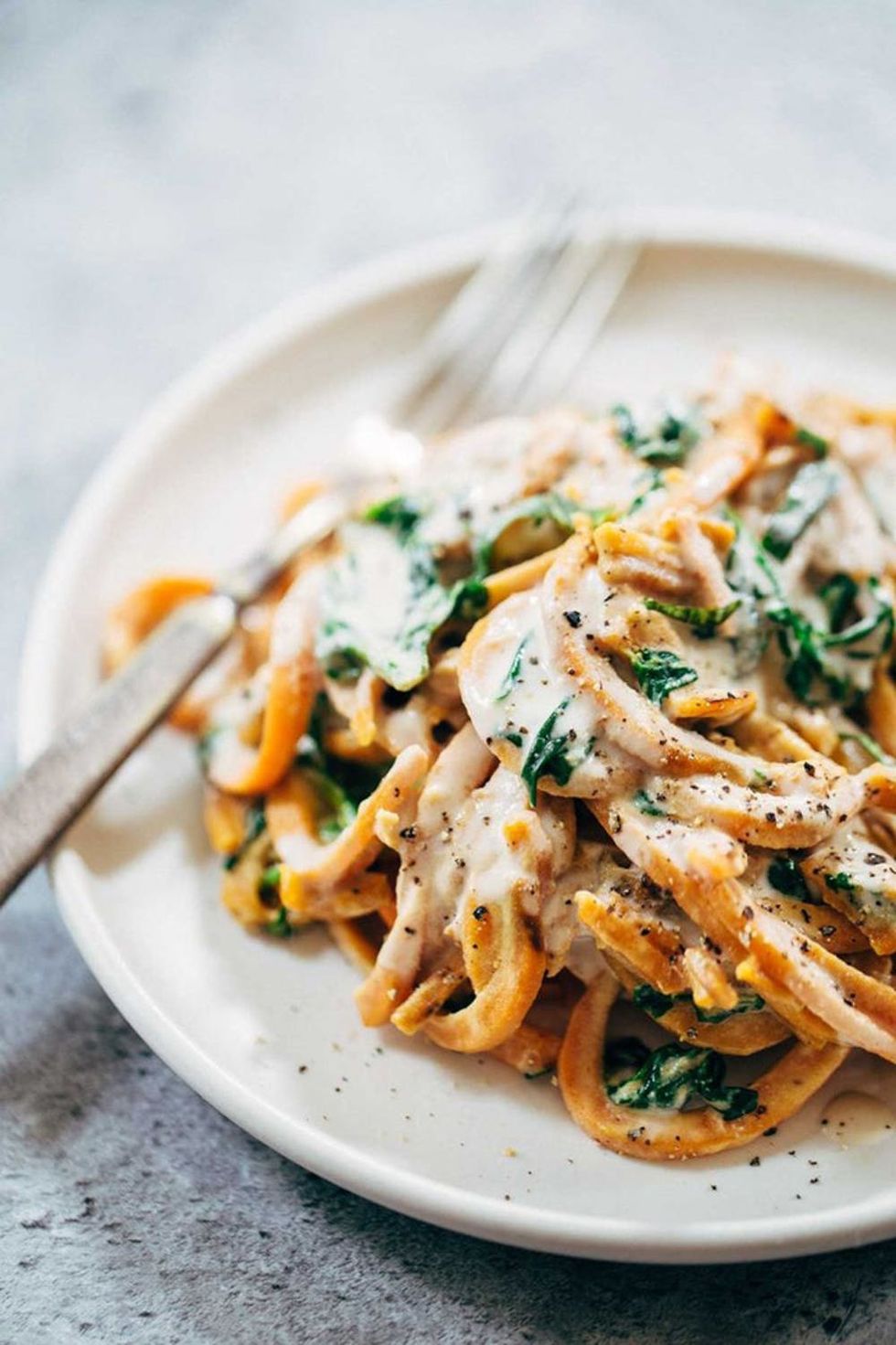 1. Creamy Spinach Sweet Potato Noodles With Creamy Cashew Sauce: These spiralized sweet potato noodles are hearty AND healthy — it's the perfect dish when you're craving a big bowl of something warm. Plus, the sauce is so creamy and indulgent, you'll never believe it's vegan. (via Pinch of Yum)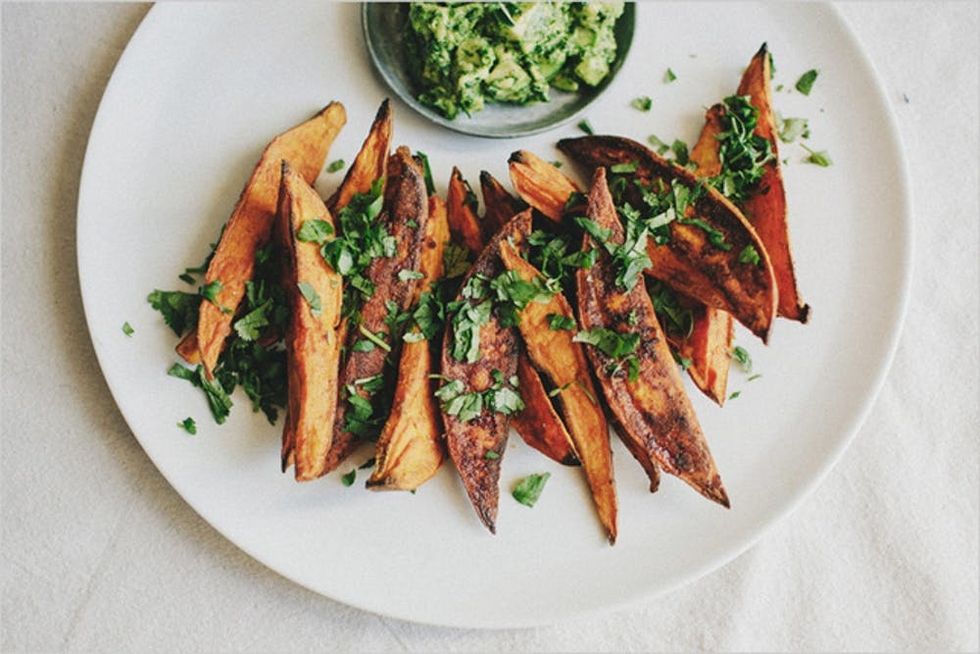 2. Roasted Sweet Potatoes With Avocado and Chimichurri: Avocado, herby sauce and crispy tender potato fries… YASSS! You can't go wrong with this combo. Make this as an appetizer for your next dinner party, Sunday football snack or late-night munchie. (via Sprouted Kitchen)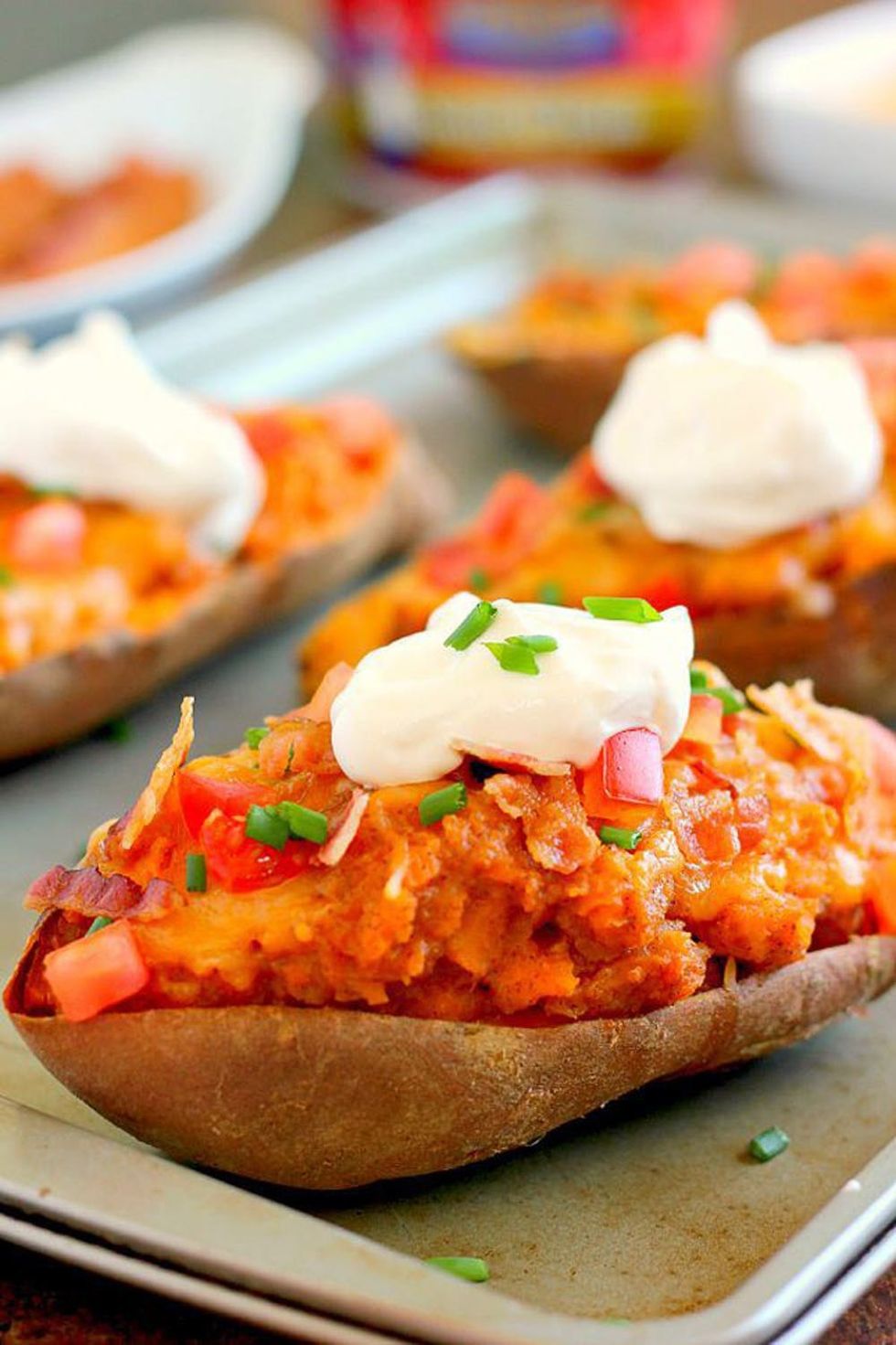 3. Loaded Twice Baked Sweet Potatoes: This is classic comfort food at its finest. For a festive party twist, set out bowls of toppings and let guests deck out their own fresh-out-of-the-oven potatoes. (via Pumpkin 'n Spice)
Brussels Sprouts
Brussels sprouts have gotten a bad rap in the past, but they're back with a vengeance and they've never tasted better. Roasting or charring brings out their flavor, and their sturdy leaves make an excellent base for luxurious ingredients like cream or cheese. When shopping, look for sprouts of similar size to ensure they cook evenly. Psssst, these little guys are also a great source for fiber and vitamins.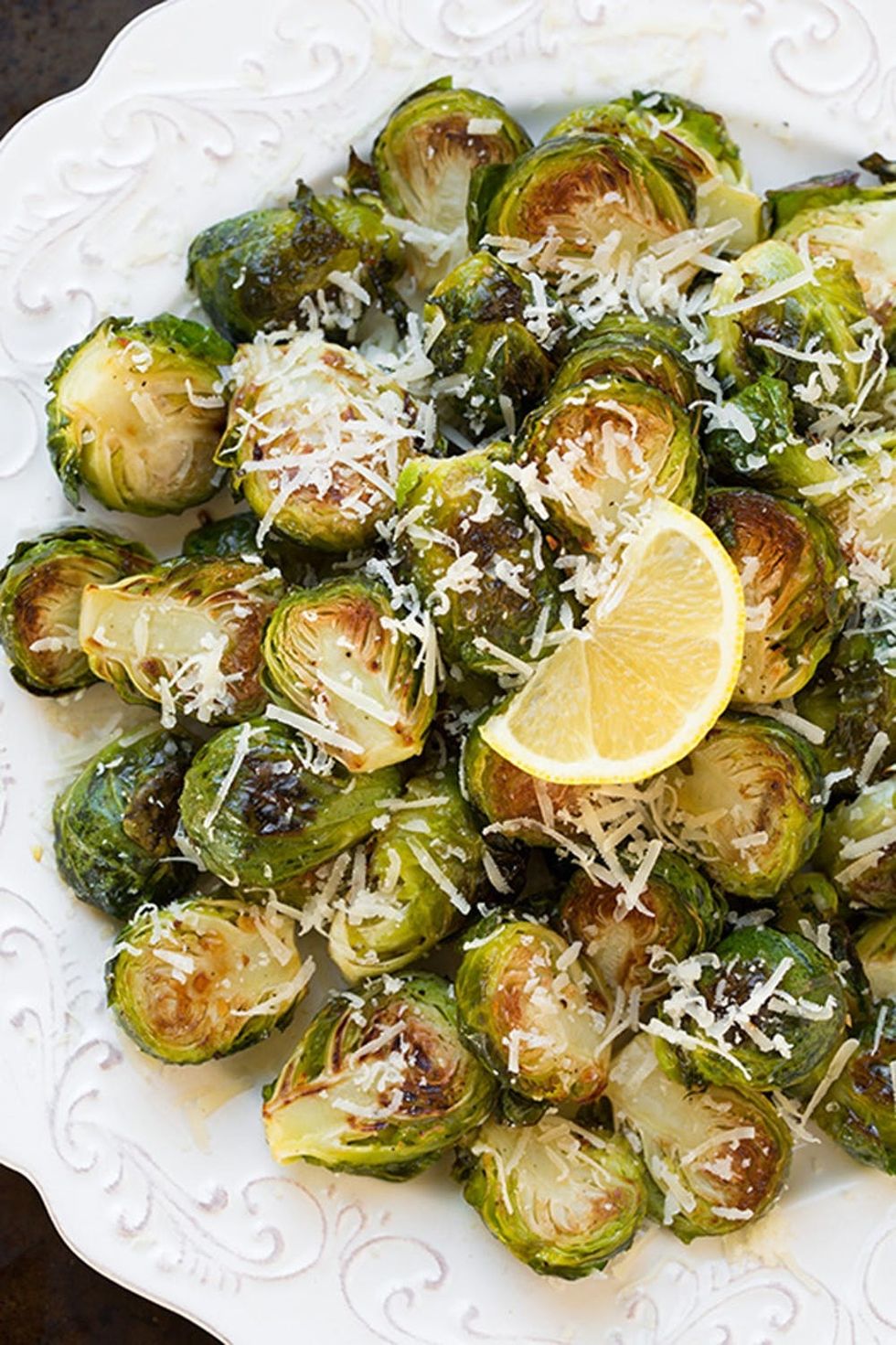 4. Garlic Lemon Parmesan Roasted Brussels Sprouts: Try these once and they'll become part of your weekly meal rotation. They're that easy. (via Cooking Classy)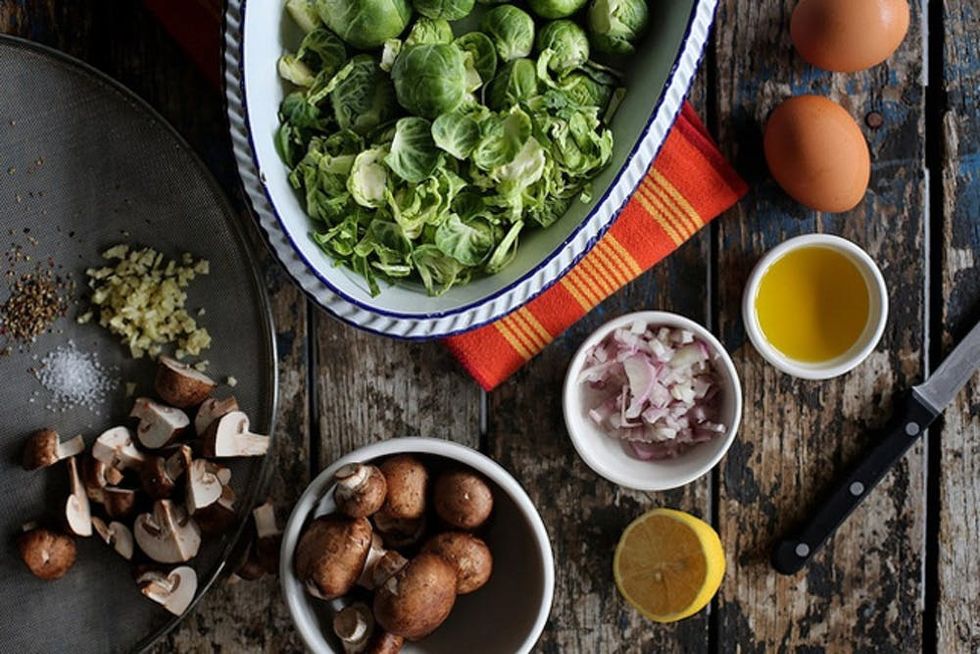 5. Mushroom and Brussels Sprout Hash: This hash pairs well with roasted or grilled meats, but it's also hearty enough to work as a main dish. (via Joy the Baker)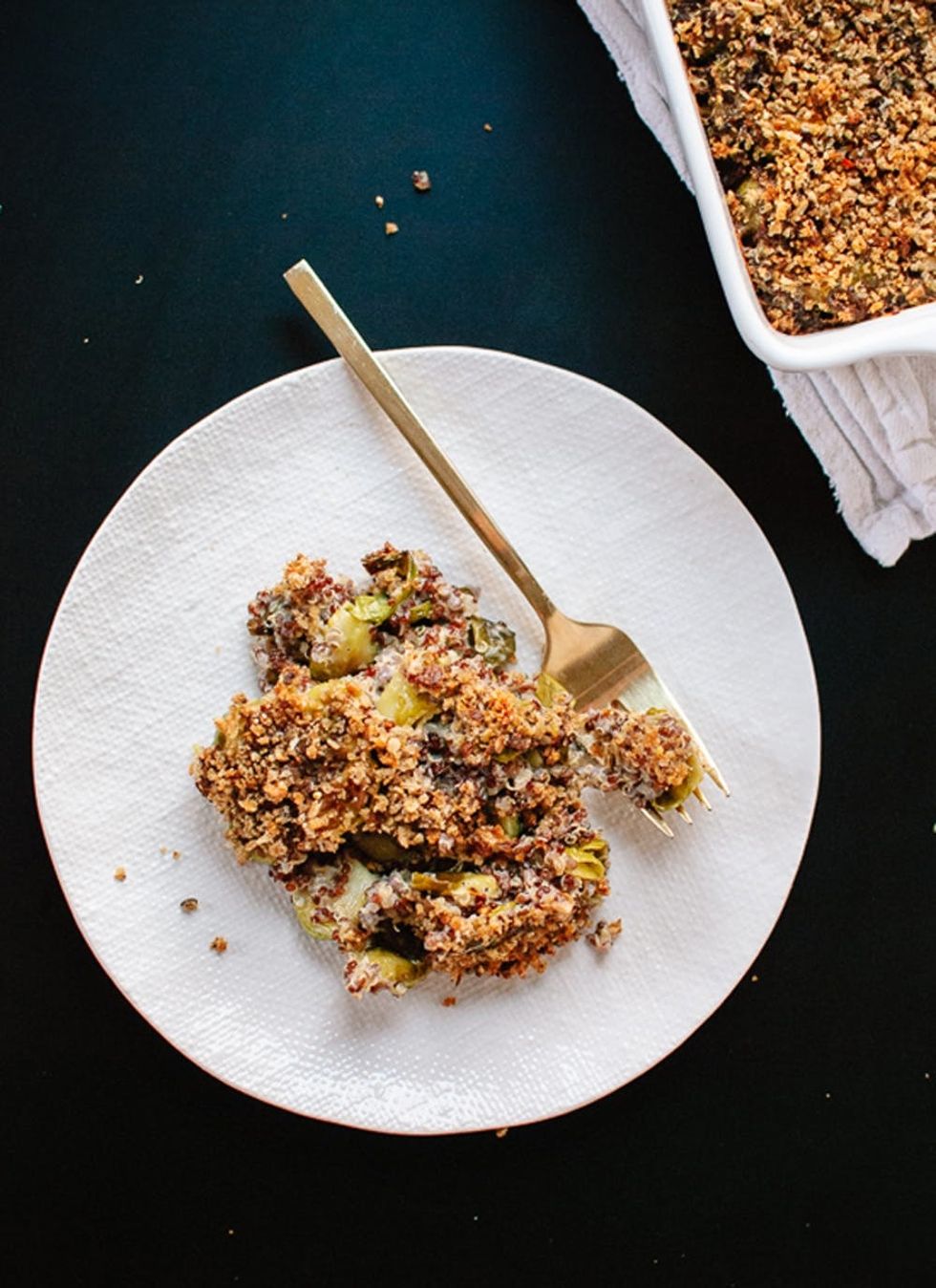 6. Brussels Sprout Quinoa Gratin: This recipe pairs fontina (known for its silky melting factor) and gruyere with good-for-you Brussels sprouts and quinoa for the most delicious balance between healthy and indulgent. (via Cookie and Kate)
Pears
The apple's slightly sexier sister has arrived. Crisp and juicy, we love pears for their flavor and gorgeous wow-factor. They stand up well to heat, often keeping their curvy shape through roasting, grilling and baking. This makes them perfect for show-stopping desserts, but we've chosen a few savory recipes for you to demonstrate their versatility.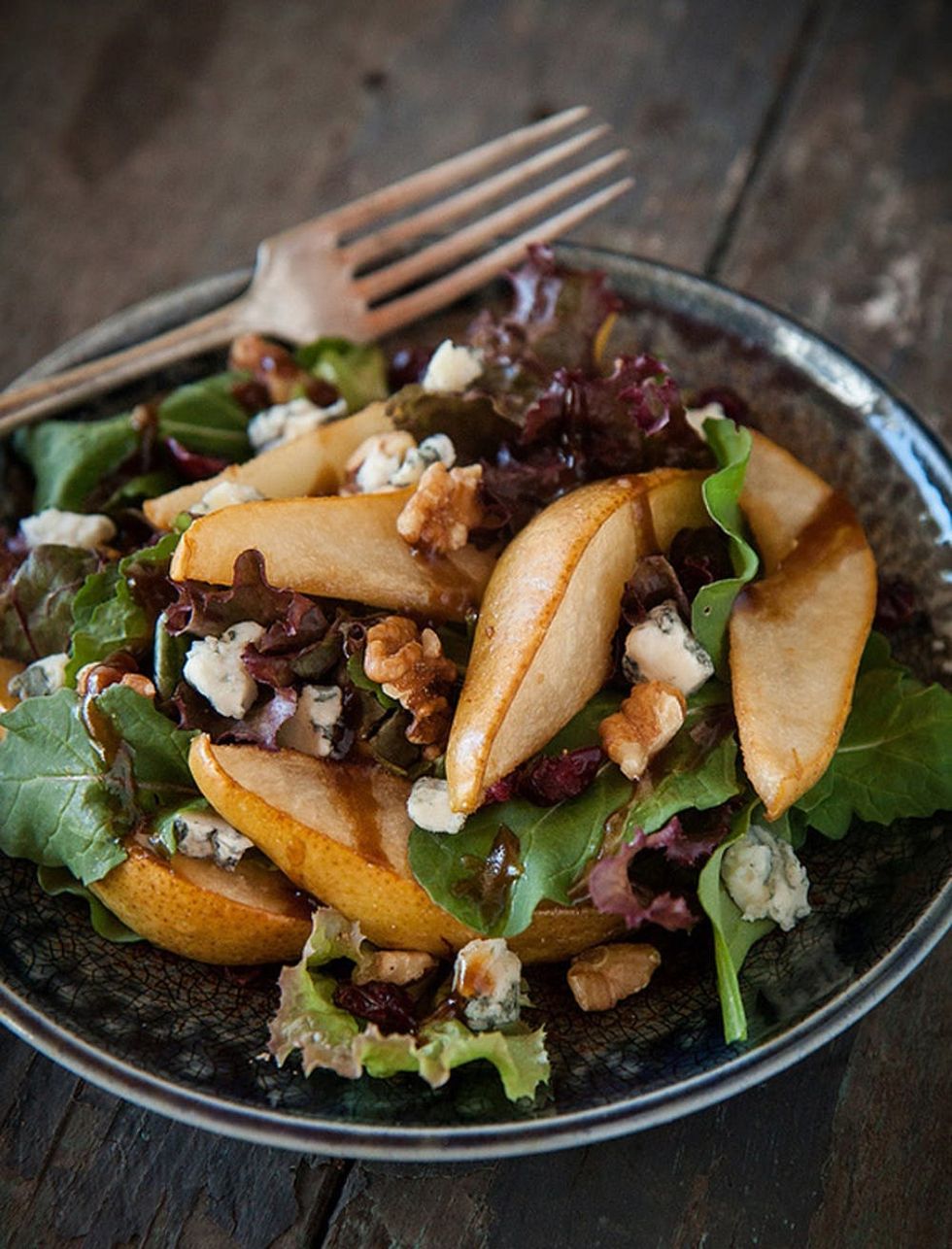 7. Roasted Pear and Gorgonzola Salad: Salads are not just for summer. This one, with crisp greens, seasonal walnuts and roasted pears, is pretty enough for a dinner party but easy enough to throw together on a weeknight. (via Will Cook for Friends)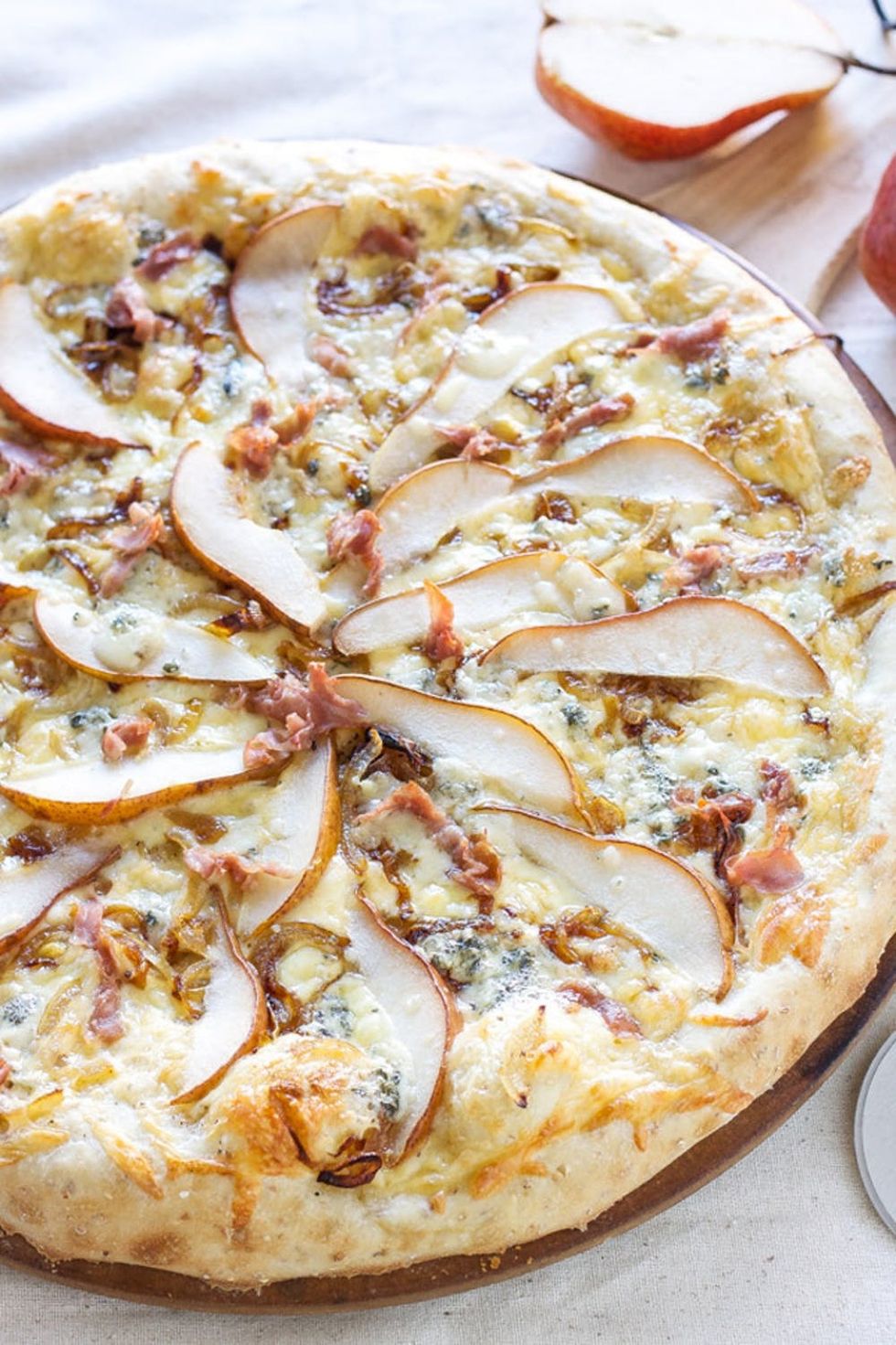 8. Pear and Prosciutto Pizza: Sweet pears are matched with salty prosciutto and pungent gorgonzola to make a seriously winning flavor combo. It's also a visual stunner. Make this on a cool evening and serve with a good autumn ale. (via Recipe Runner)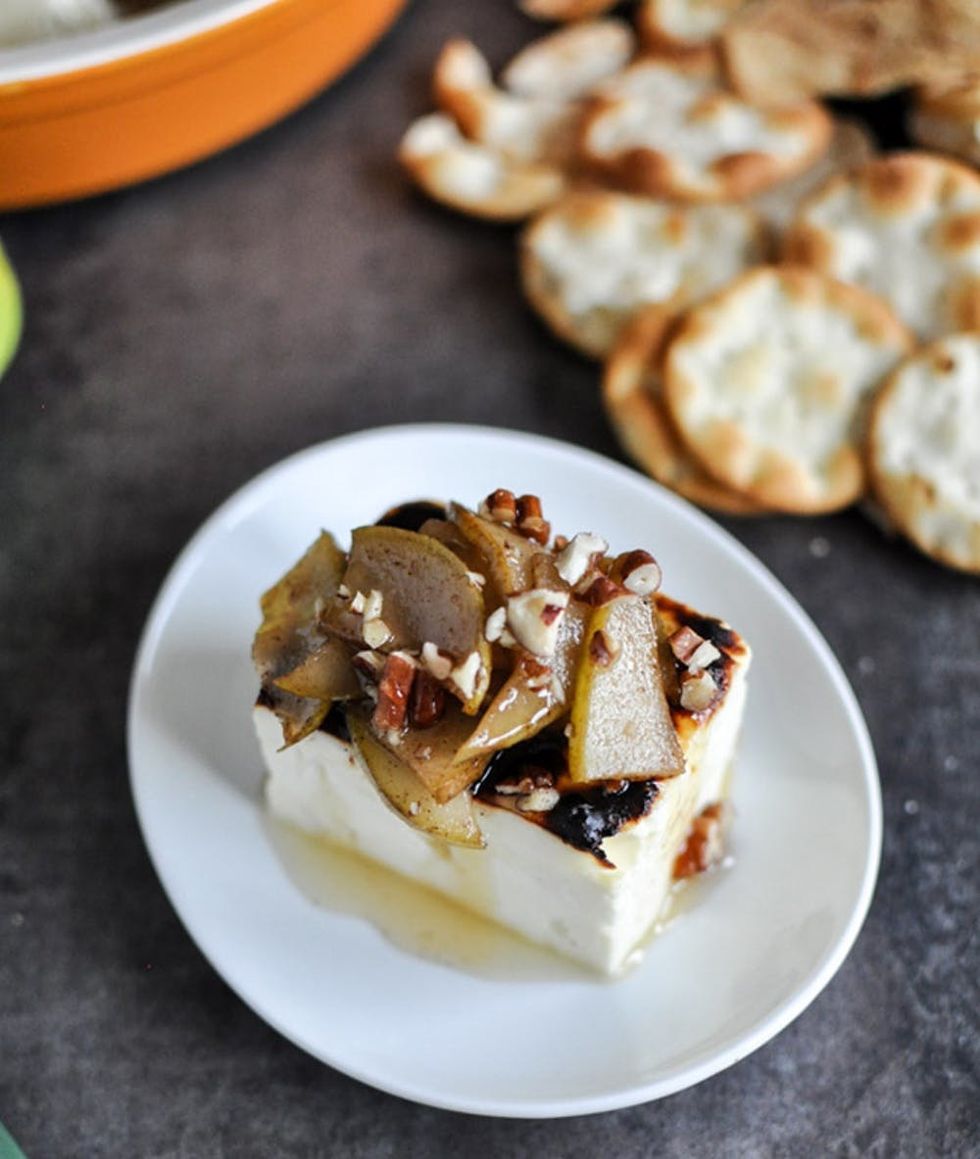 9. Broiled Feta With Caramelized Cinnamon Pears: The title says everything. Cinnamon, pears, drizzled honey and salty feta… this makes for one seriously tempting appetizer. Just be sure you make a big batch! (via How Sweet It Is)
Sage
Sage is your new secret weapon this fall. Unassuming but mighty, savory sage packs a slightly peppery flavor into any dish. It pairs well with lean veggies like squash and potatoes, livens up butter and cheese sauces and teams up quite nicely with pork, chicken or duck. Sage is also easy to grow! Consider planting a small pot so you have some readily available at all times.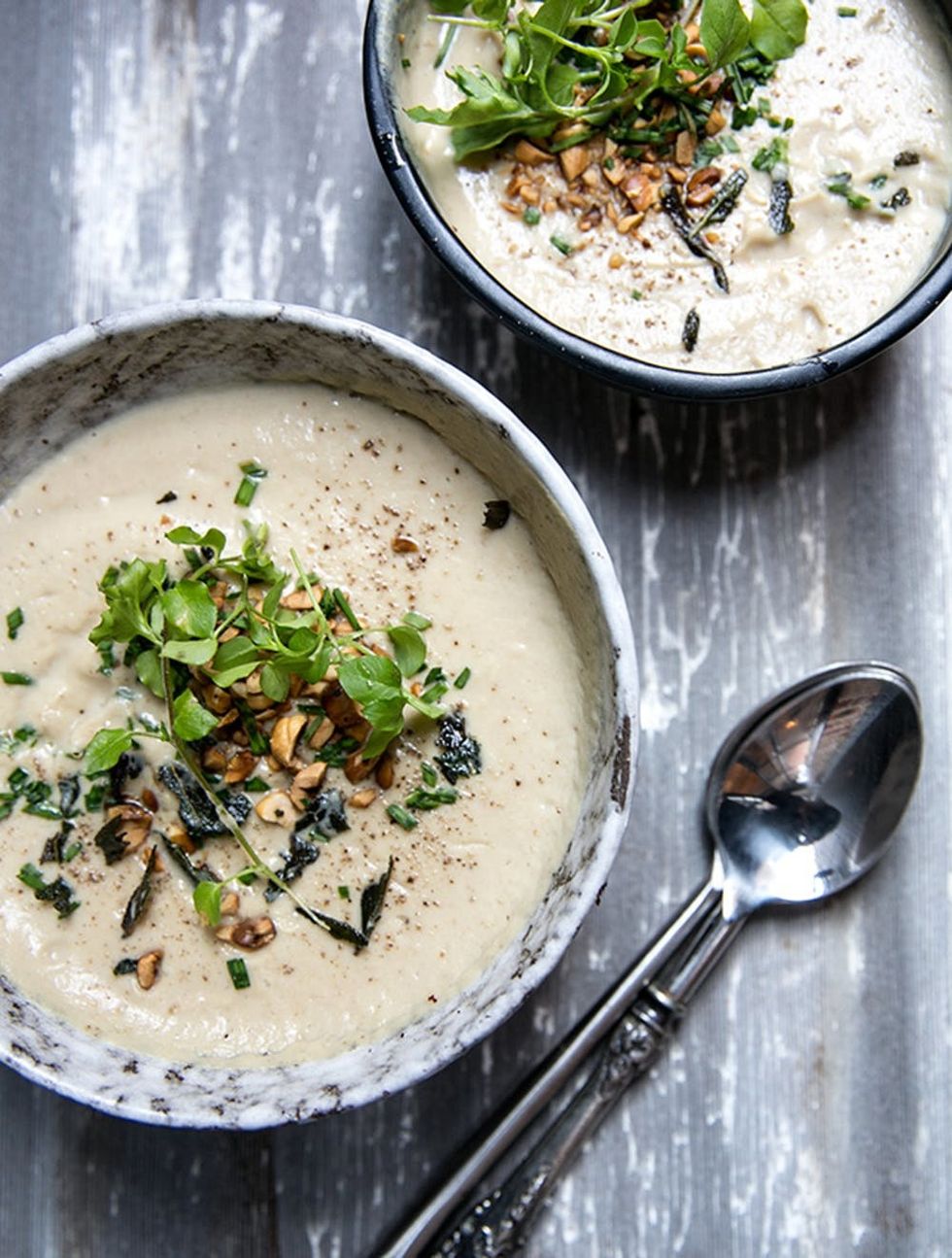 10. Cauliflower Hazelnut Soup With Fried Sage: It's hard to imagine frying up tender herbs, but sage can handle it. It only takes a few seconds (literally!) and this delicate-yet-crunchy topping is perfect on top of pasta or soup, like in this creamy cauliflower recipe. (via What's Cooking Good Looking)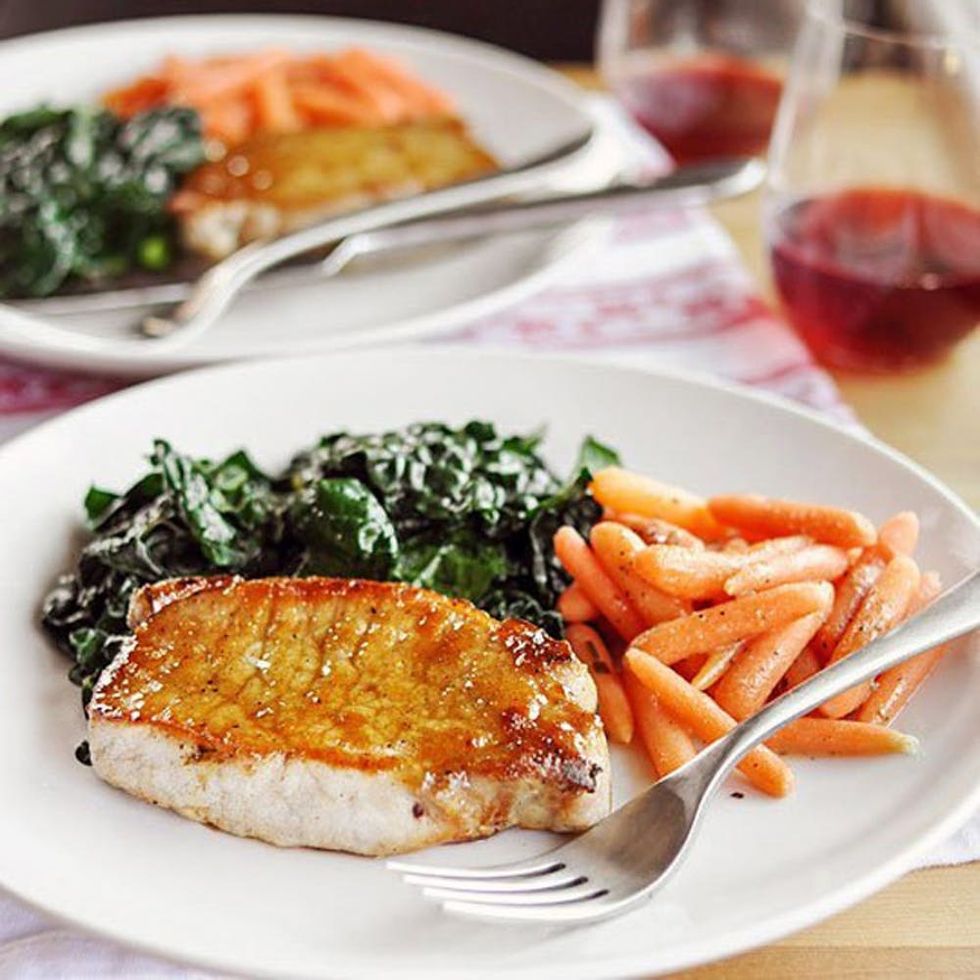 11. Sage-Brined Pork Chops With Brown Sugar Glaze: Finding elegant recipes for two can be difficult, but a local butcher can sell pork chops in smaller quantities by request. That said, this dish is so good you may find yourself purposely making enough for leftovers. (via The Kitchn)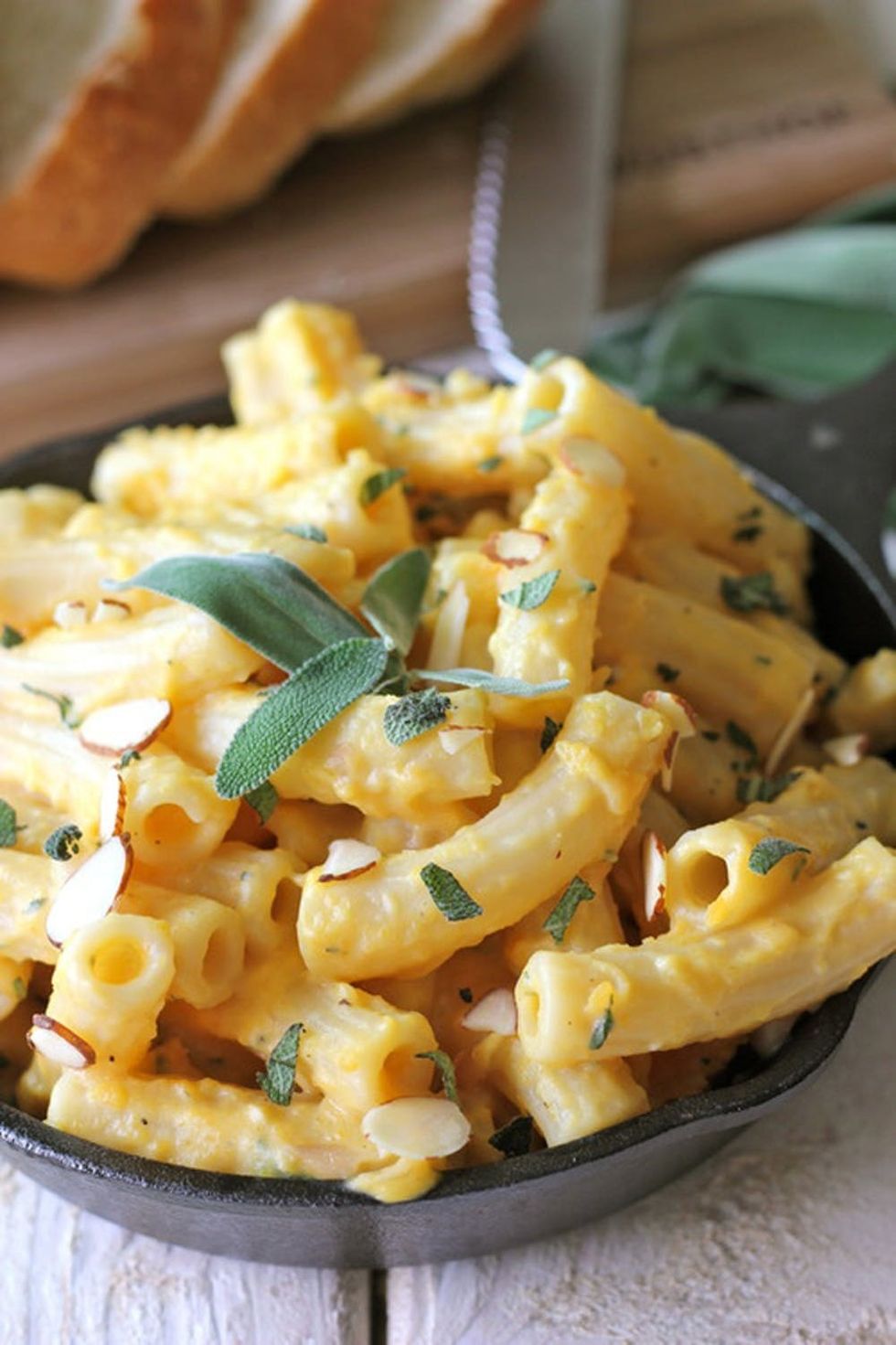 12. Creamy Roasted Butternut Squash Pasta With Sage: Creamy butternut squash puree and sage are a match made in heaven. This dish comes together in thirty minutes or less, so you've got a weeknight dinner ready in no time. (via Damn Delicious)
Concord Grapes
Midnight-hued concord grapes are probably filling up your blog feed, and with good reason. The dark color bleeds beautifully into baked goods, and their heavy sweetness makes them suitable for savory dishes as well. Think of them as October's answer to blueberries. A bit more difficult to find at super markets than more standard grape varieties, look for them in produce shops, specialty grocery stores or the farmers' market.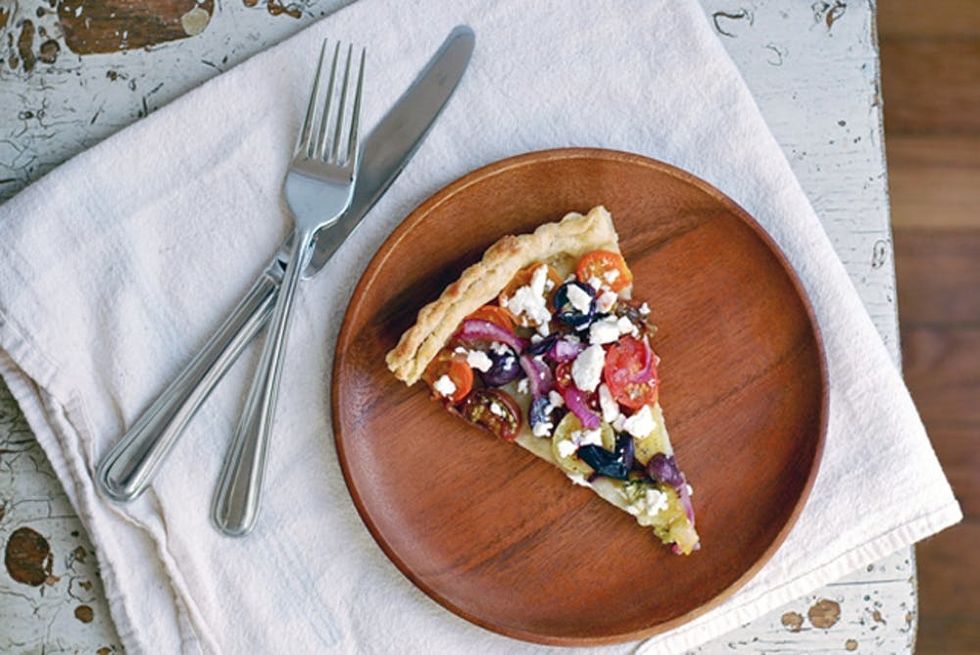 13. Tomato and Concord Grape Tart With Black Pepper Cornmeal Crust: If you're looking for a recipe worthy of those last ripe tomatoes, this is it. The sweetness of the tomatoes and grapes pairs with the savory crust for a combo you'll crave for breakfast, lunch and dinner. (via Food52)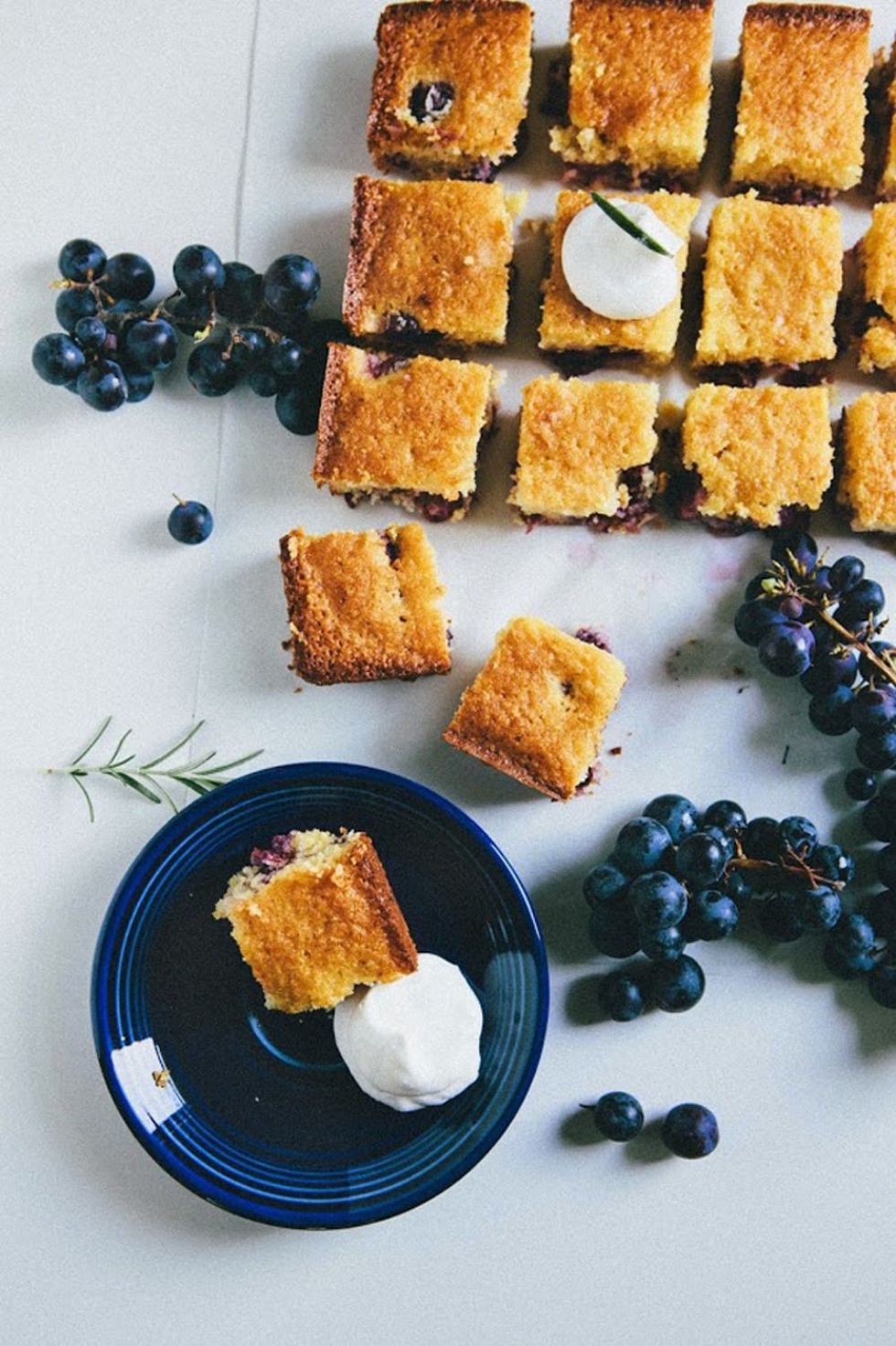 14. Concord Grape Cornbread With Rosemary: Make this cornbread for dinner with a brimming pot of soup or chili, but be sure to set aside a piece for breakfast the next day too. It's that good. (via Hummingbird High)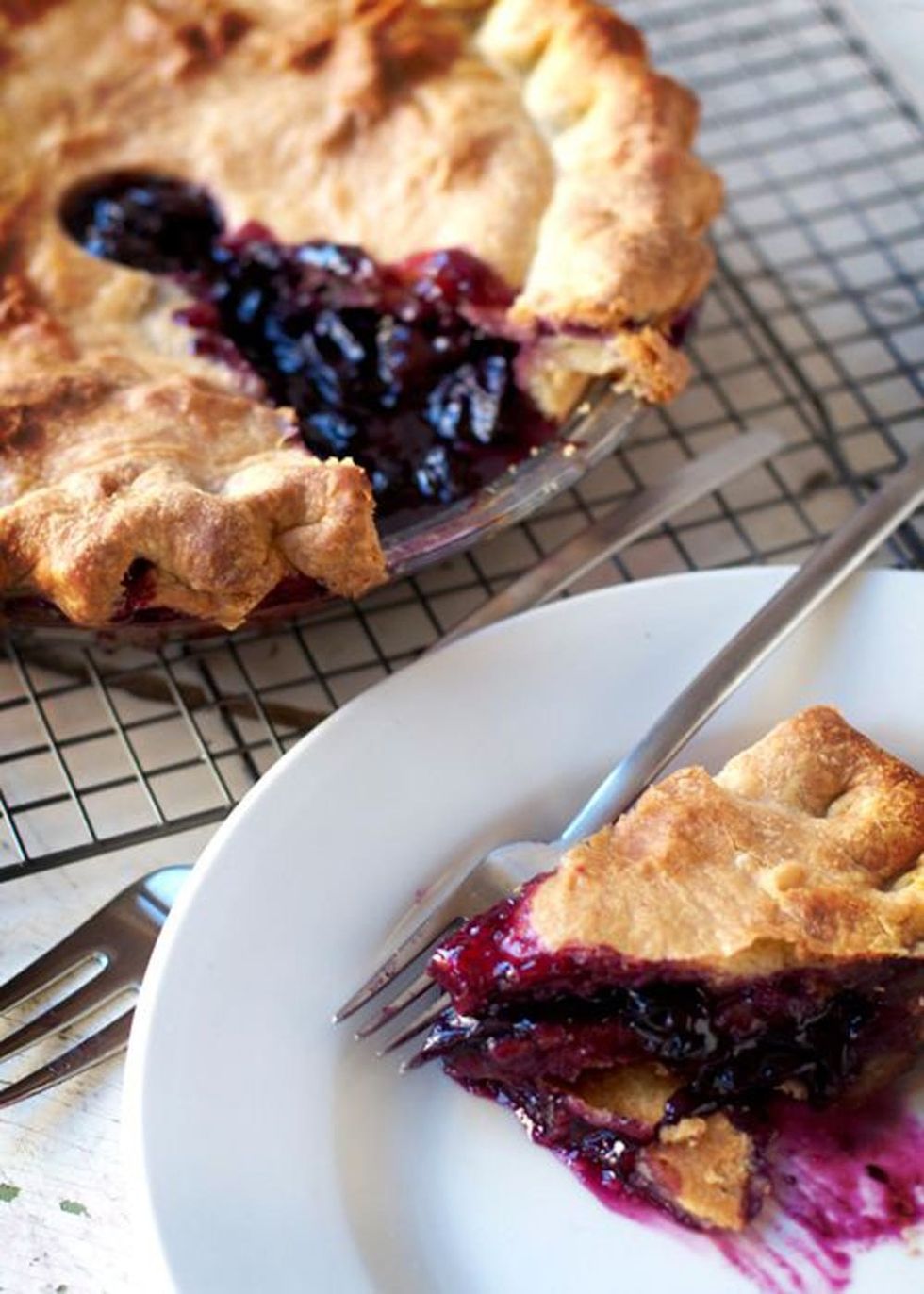 15. Concord Grape Pie: Did you ever think pie could be this seductive? A word to the wise: Do NOT forget the vanilla ice cream. (via Saveur)
What are you serving up this fall? Tell us in the comments below!