19 Fall Smoothies That Will Make You Forget About Summer
Oct 26, 2015
There's nothing more refreshing than a smoothie on a hot summer's day. Despite temperatures dropping and fall officially on the calendar, sometimes you just *need* a smoothie. Fall produce like pumpkin and cranberries are just as delicious in creamy smoothies as summer berries and leafy spinach. Balance out all the treats of the season with these yummy and nutritious fall smoothies for breakfast, lunch or even a snack.
---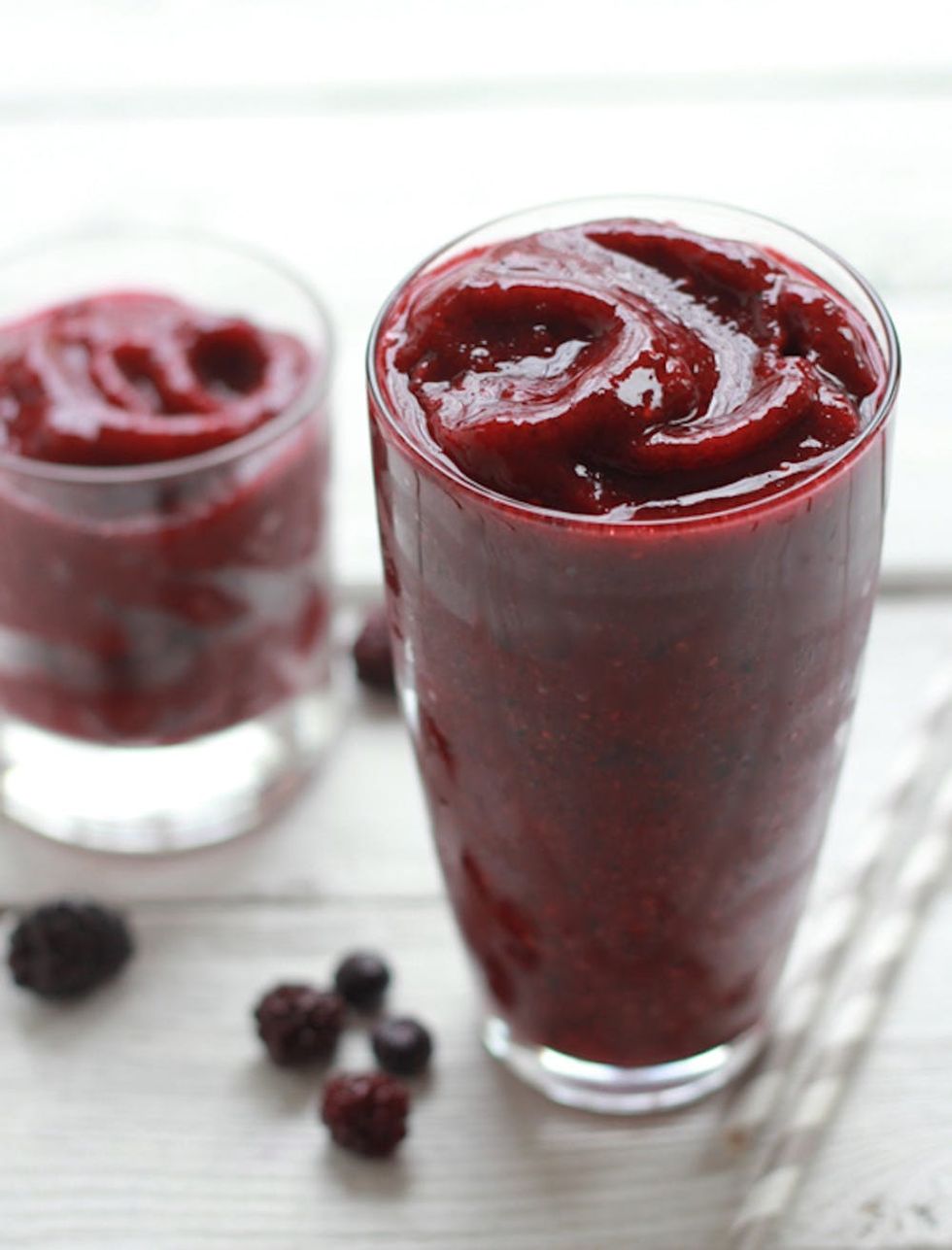 2. Winter Berry Smoothie: Did you freeze your extra berries this summer? Mix them with the apple cider you picked up over the weekend for this flavor-FALL smoothie. (via The Clever Carrot)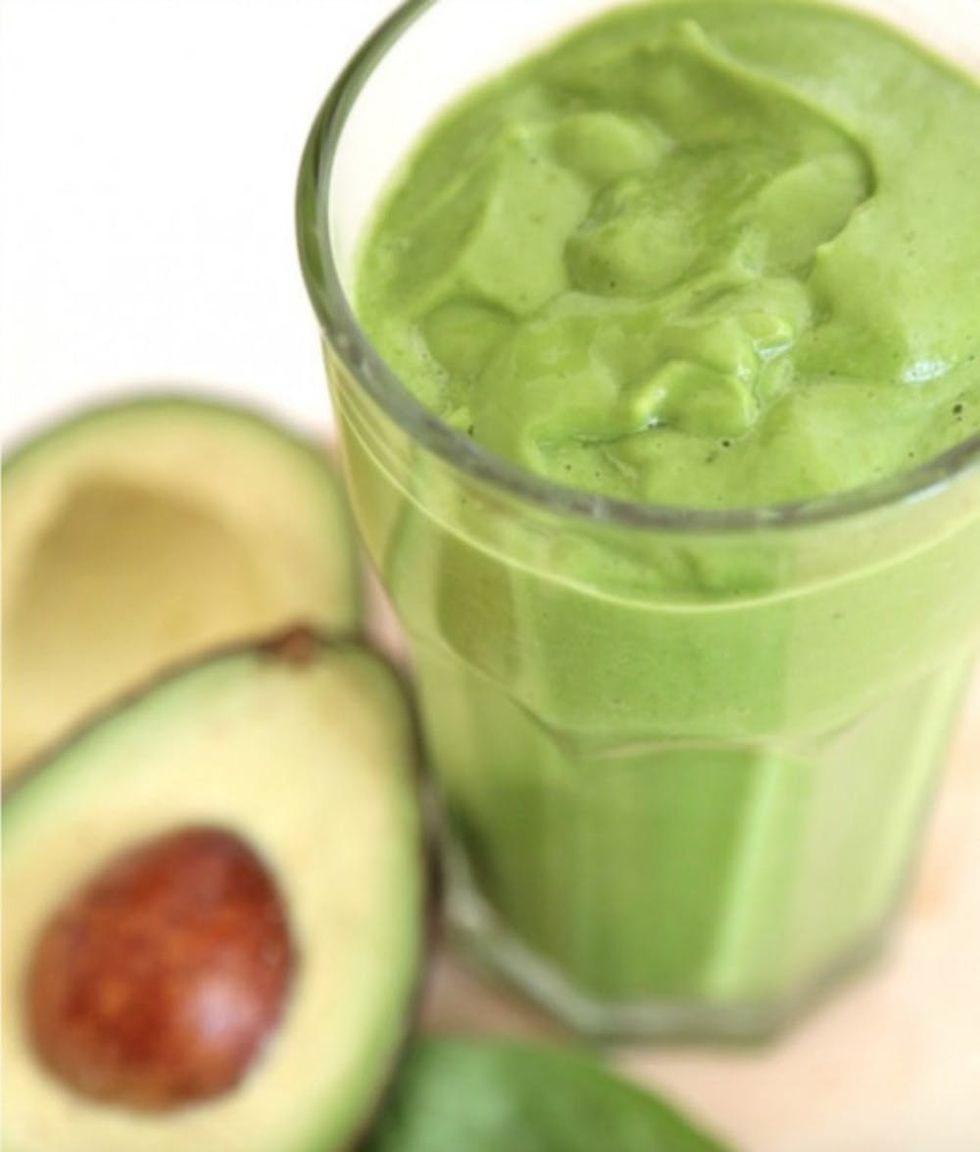 3. Snickerdoodle Green Smoothie: You won't guess there's not a ton of sugar in this devilishly delicious smoothie. (via Rabbit Food for My Bunny Teeth)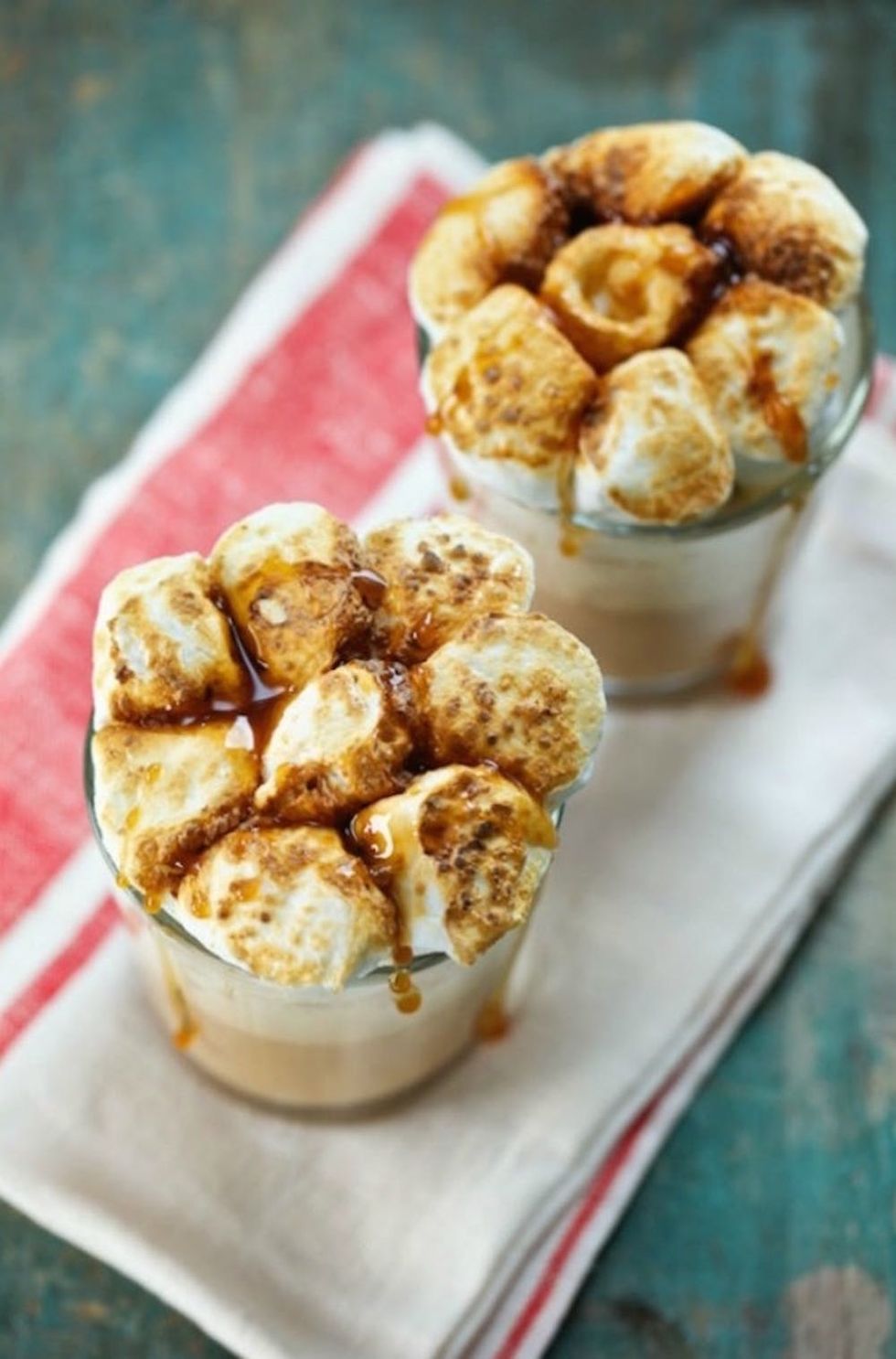 4. Roasted Marshmallow Coffee Cocktail Shakes: Upgrade your after-dinner coffee with this ah-mazing smoothie. (via Marla Meridith)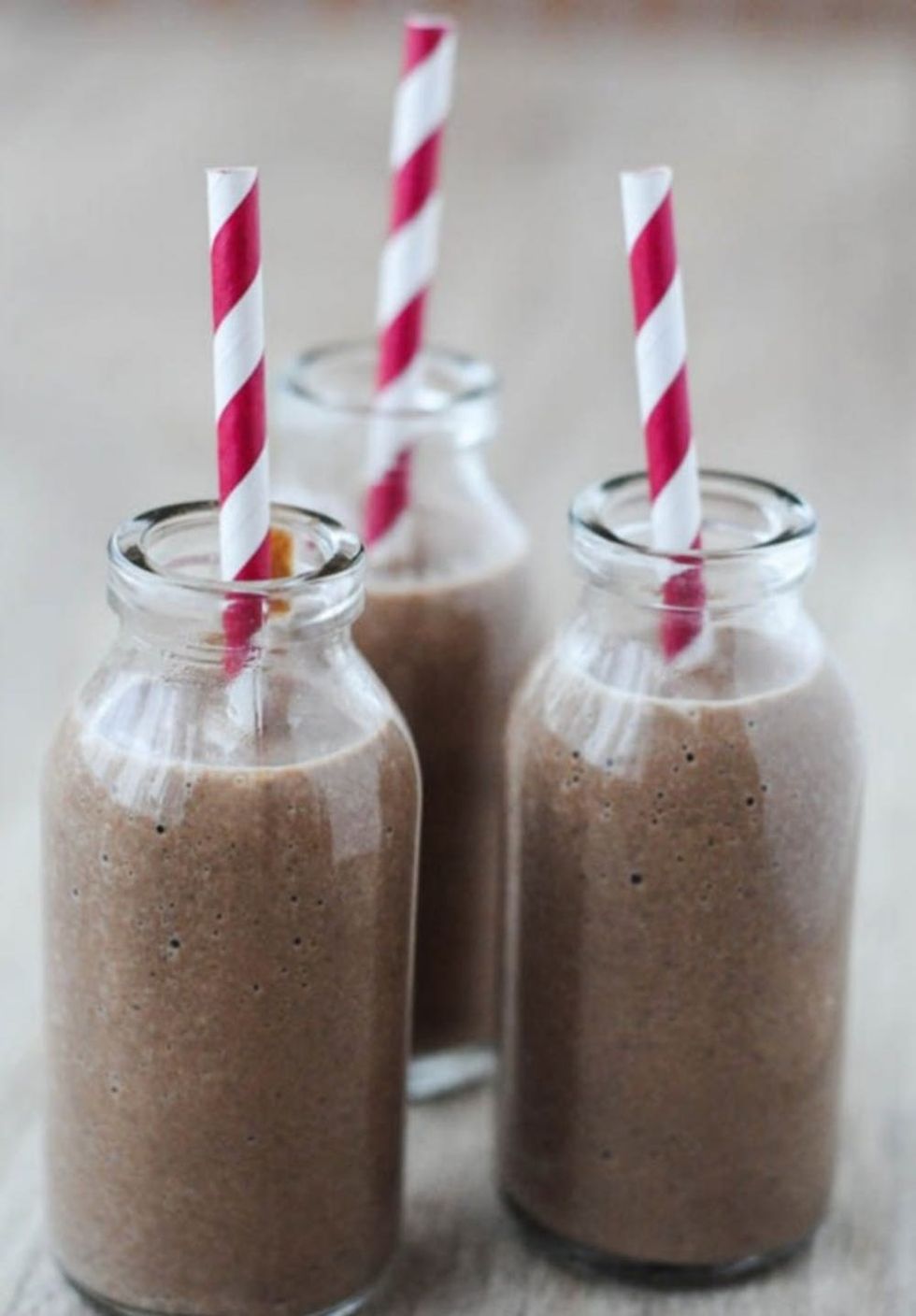 5. Healthy Hot Chocolate Smoothie: Before warming your milk and cocoa, blend avocado, oatmeal and even spinach and a banana to make it substantial enough for breakfast. (via Fabulicious Food)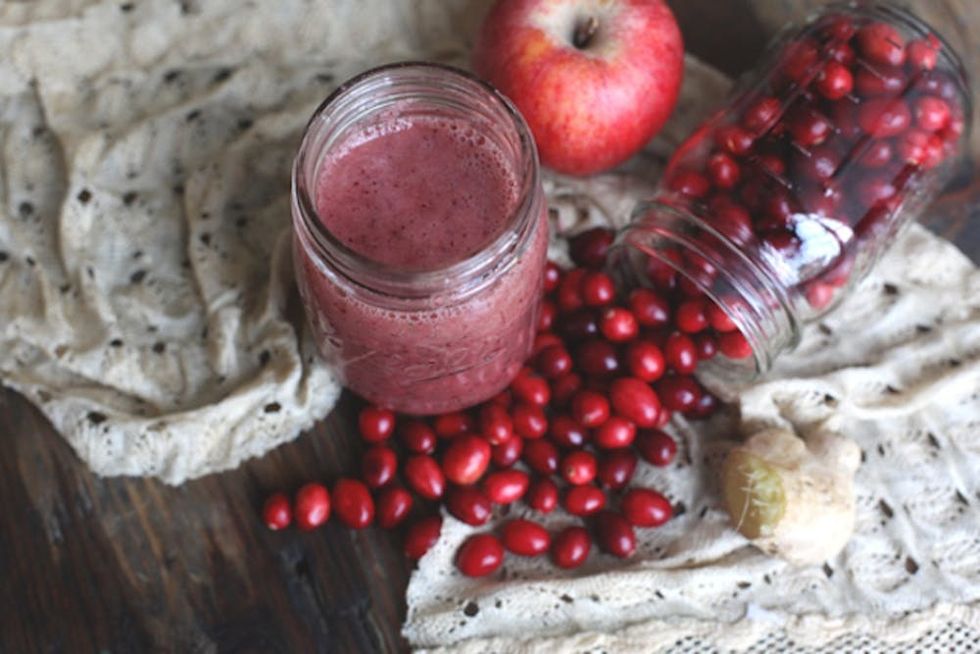 6. Thanksgiving Detox Smoothie: When you're craving fresh, nutrient-heavy foods after Thanksgiving, you can put the leftover cranberries to good use with this recipe. You'll want to pin this one for later. (via Free People Blog)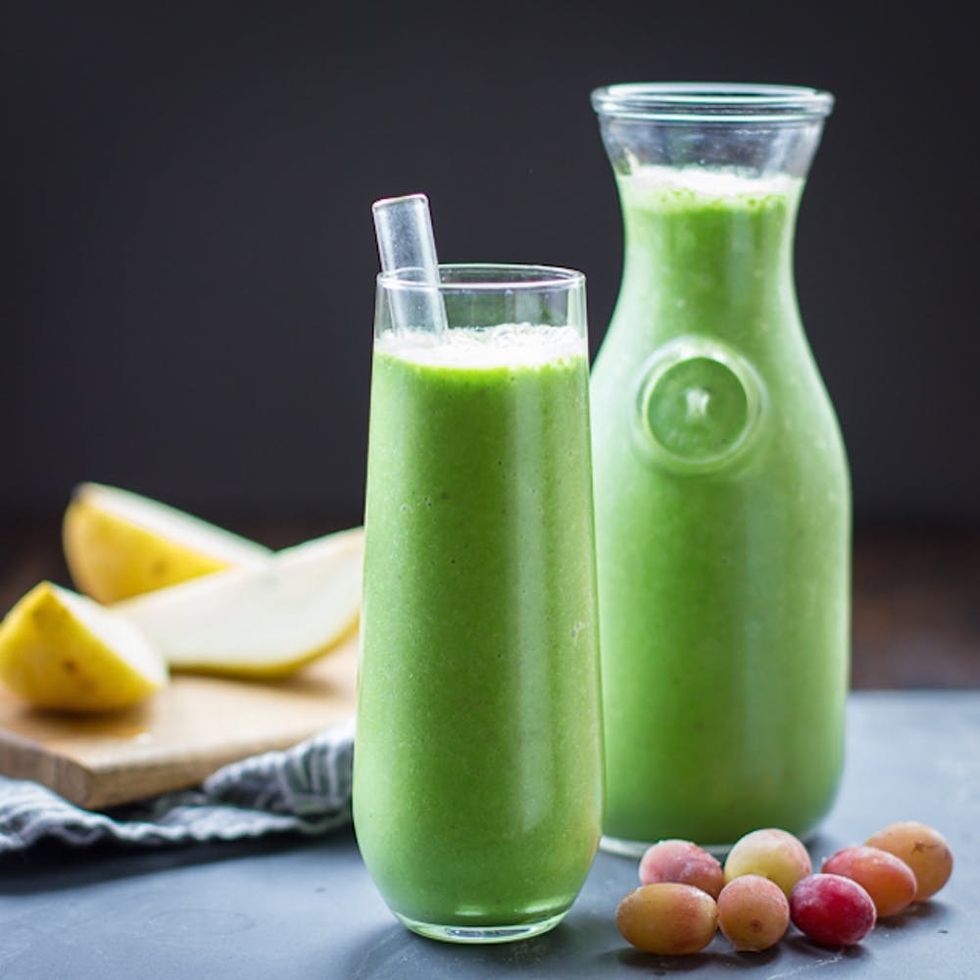 7. Fall Greens Smoothie: Perfect for Thanksgiving morning (or any morning), this smoothie is full of fall produce and will make a healthy breakfast in minutes. (via The Bojon Gourmet)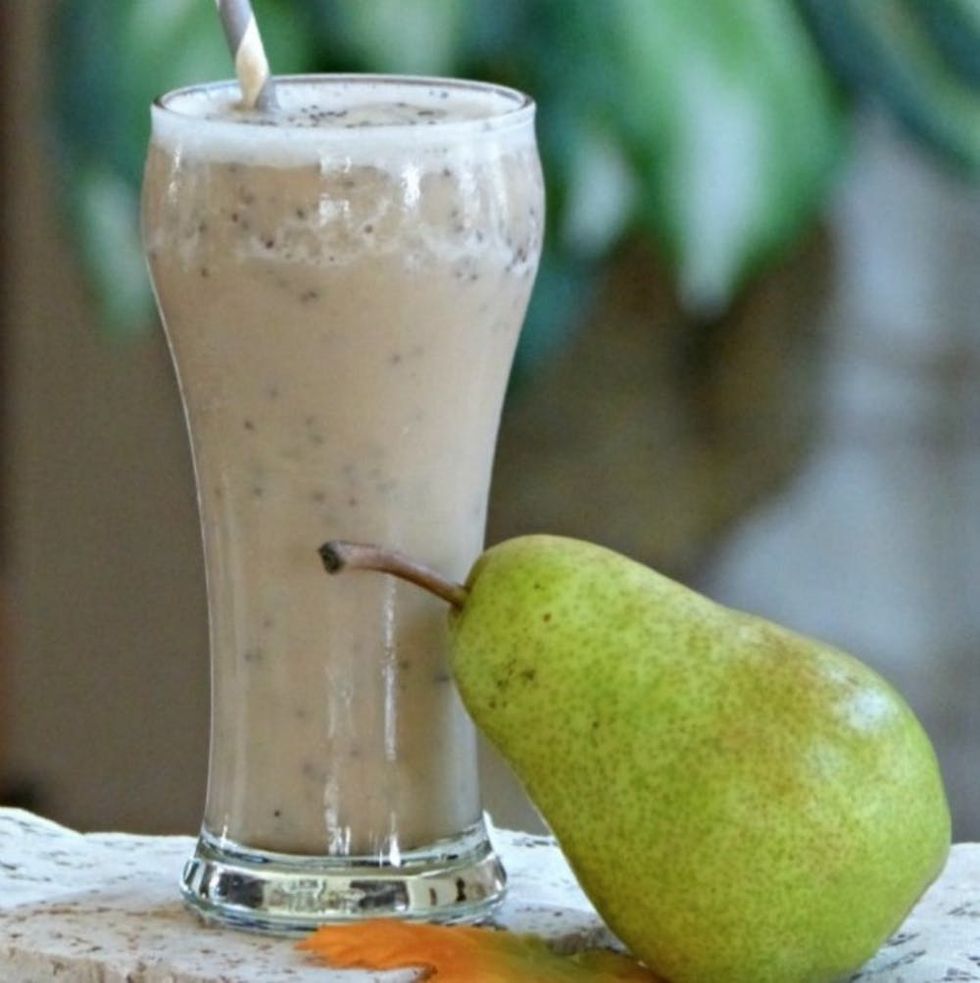 8. Pear Maple & Chia Chiller: Apples may get all the attention this time of year, but pears were basically *made* for smoothies. Case in point? This yummy sipper. (via The Fit Fork)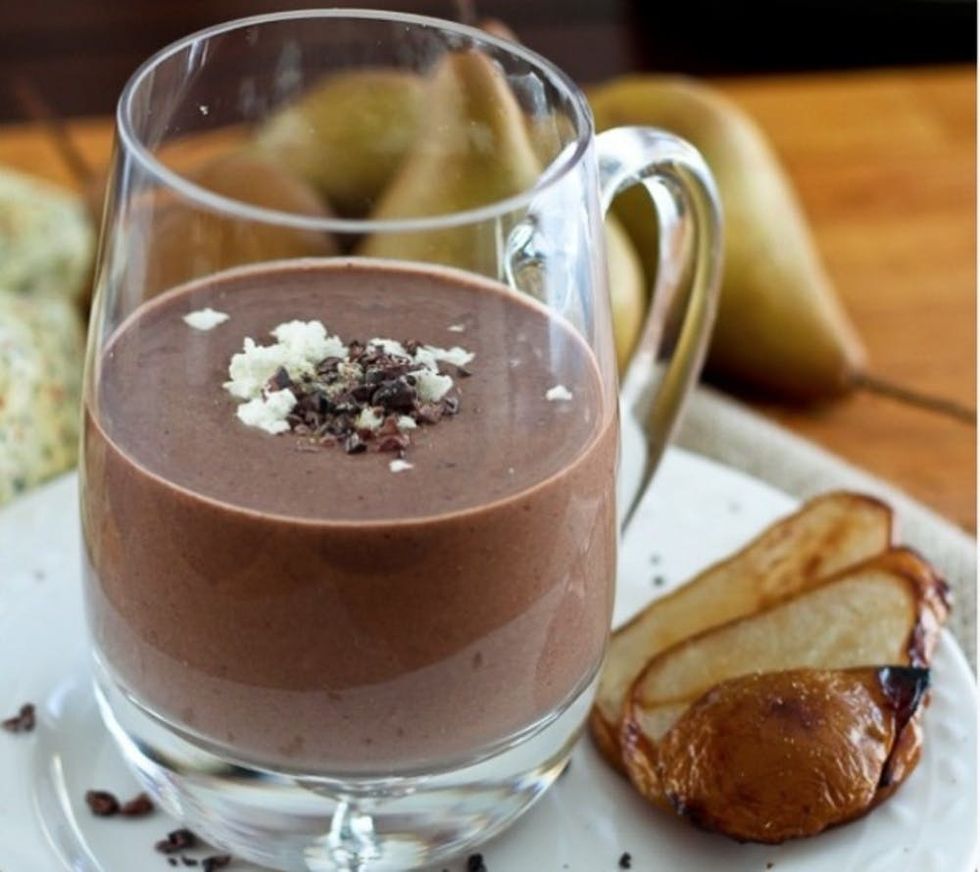 9. Caramelized Pear, Chocolate and Goat Cheese Smoothie: Pears and goat cheese go together like peanut butter and jelly (yes, really). Make this smoothie for a sweet AND savory snack. (via The Healthy Foodie)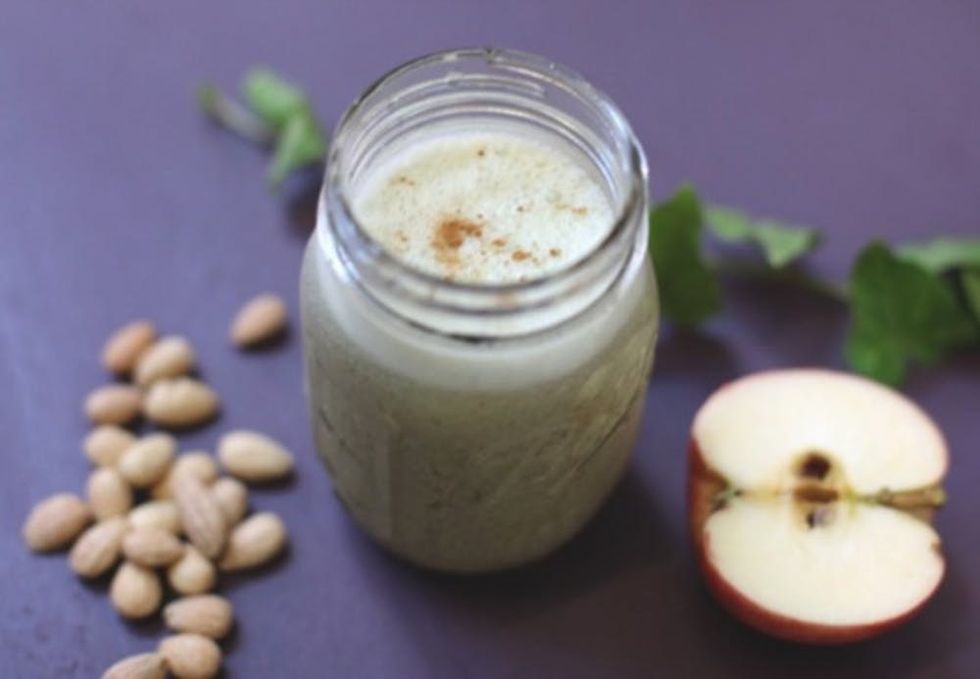 10. Apple Spice Smoothie: It tastes just like apple pie, except it's good for you! Drinkable dessert is served. (via Free People Blog)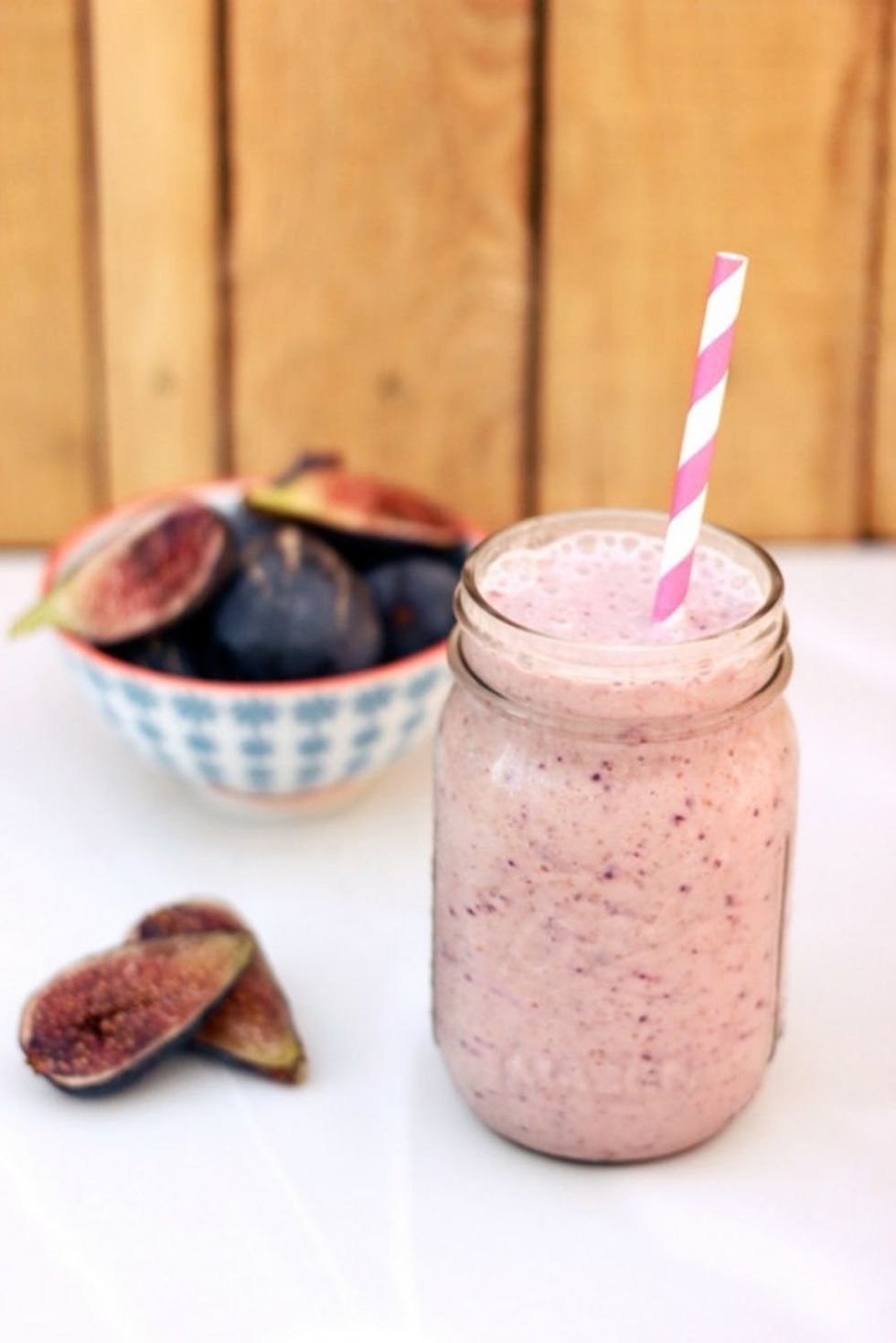 11. Fresh Fig & Banana Smoothie: This is a great way to enjoy a few figs now while they are in season, and it will be a really nice way to use some of the frozen ones later after the season is long gone. (via Free People Blog)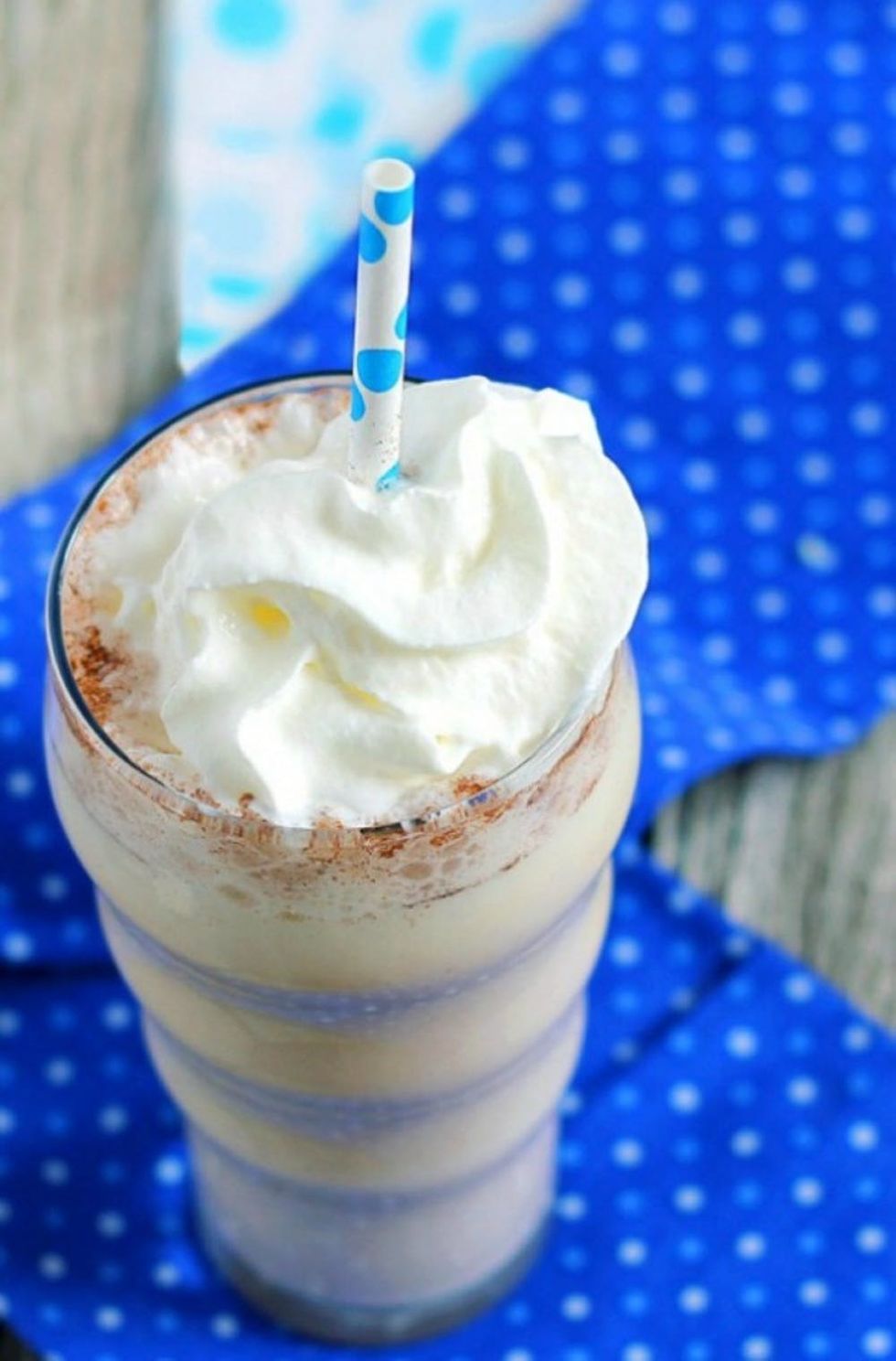 12. Vanilla Chai Breakfast Shake: If you're looking for a cooler alternative to your beloved chai tea latte, look no further. This breakfast shake might become your new favorite beverage. (via Chocolate Covered Katie)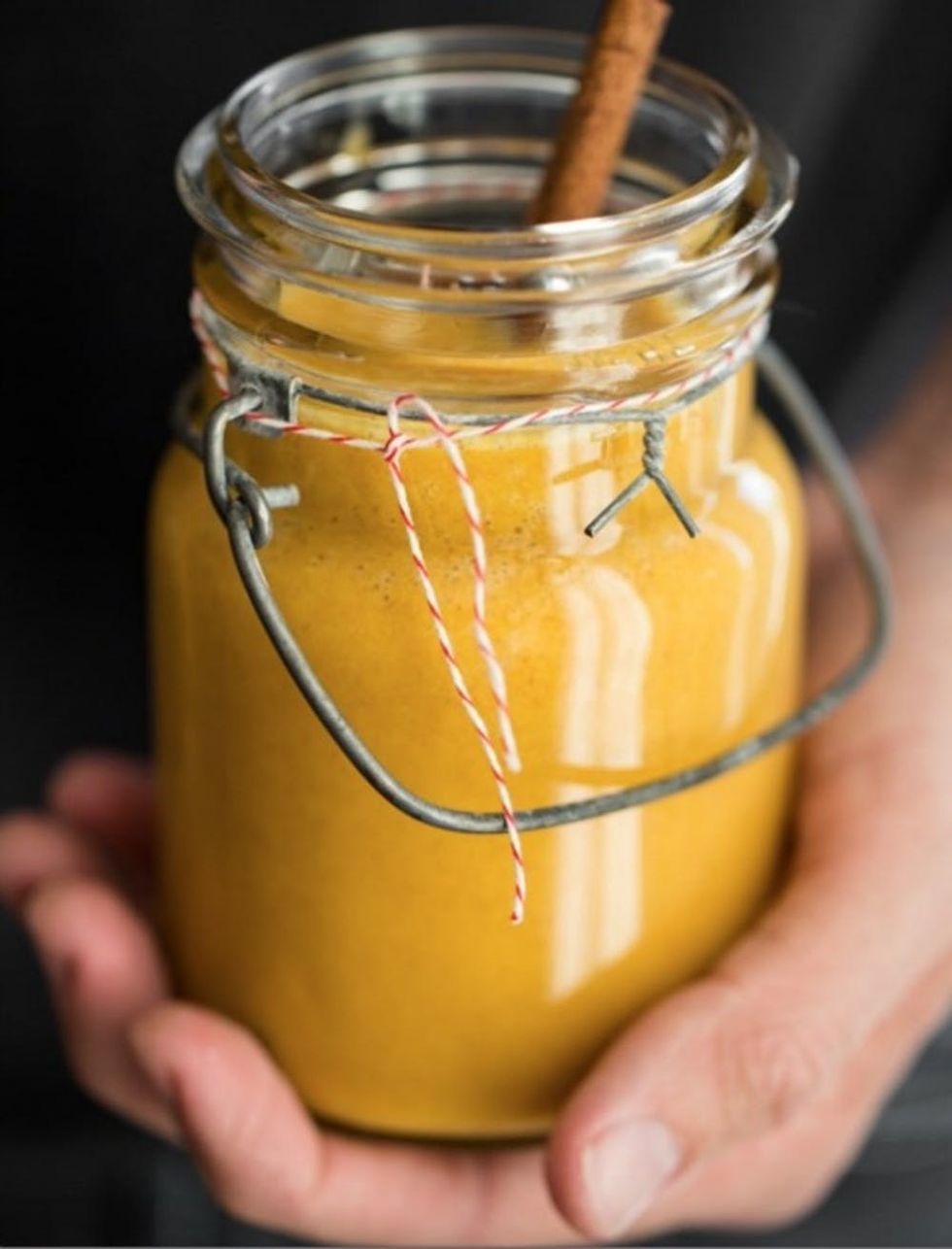 13. Velvety Butternut Cinnamon Date Smoothie: Most smoothies rely on frozen bananas for their creaminess, but this one uses roasted butternut squash instead. This recipe makes enough for two, so it's the perfect post-workout smoothie for you and a friend. (via Oh She Glows)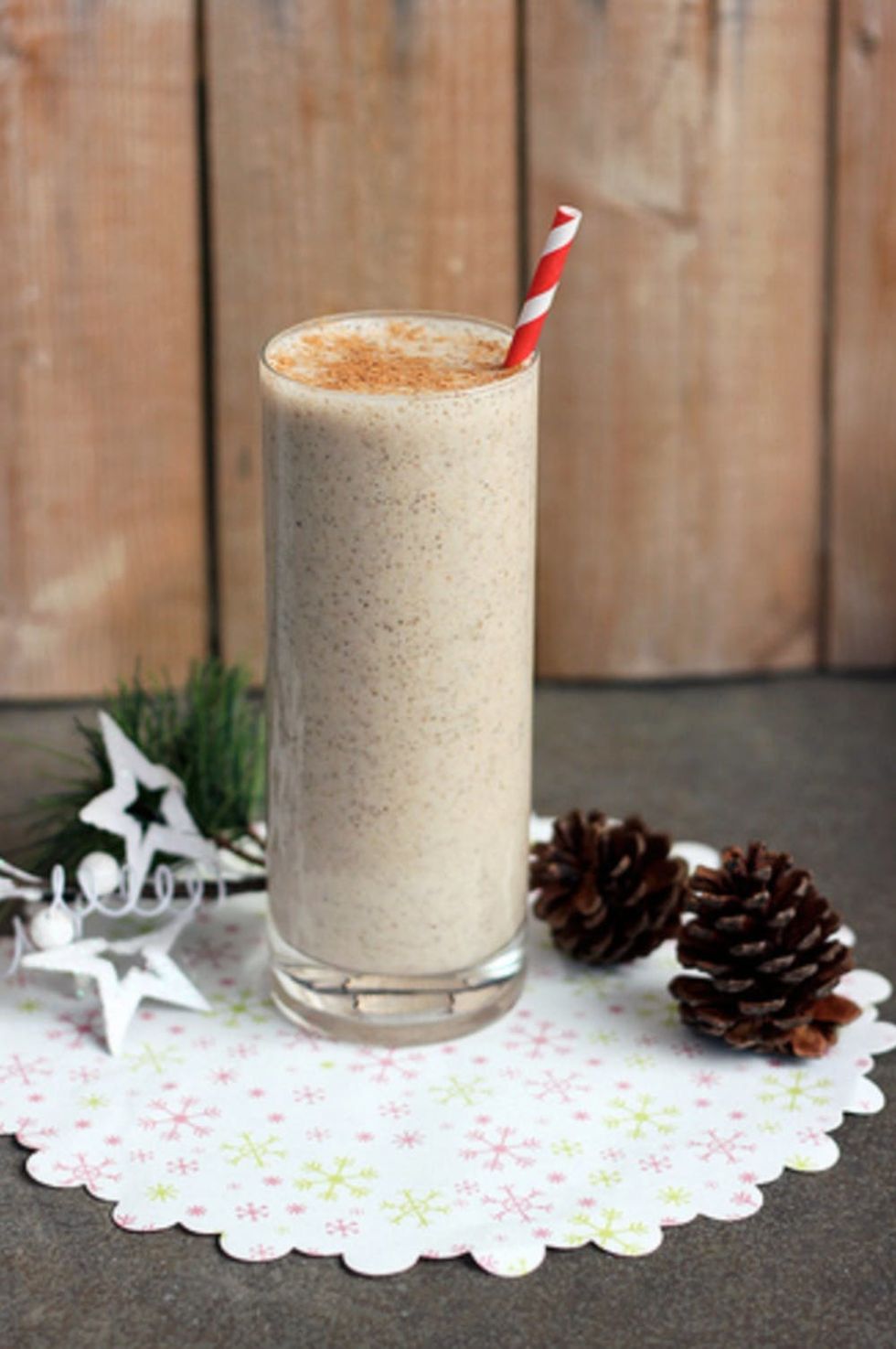 14. Banana Nog Smoothie: It's never too early for nog, right? If you can't find egg nog in the store now, be sure to save this recipe for later in the season. (via Tasty Yummies)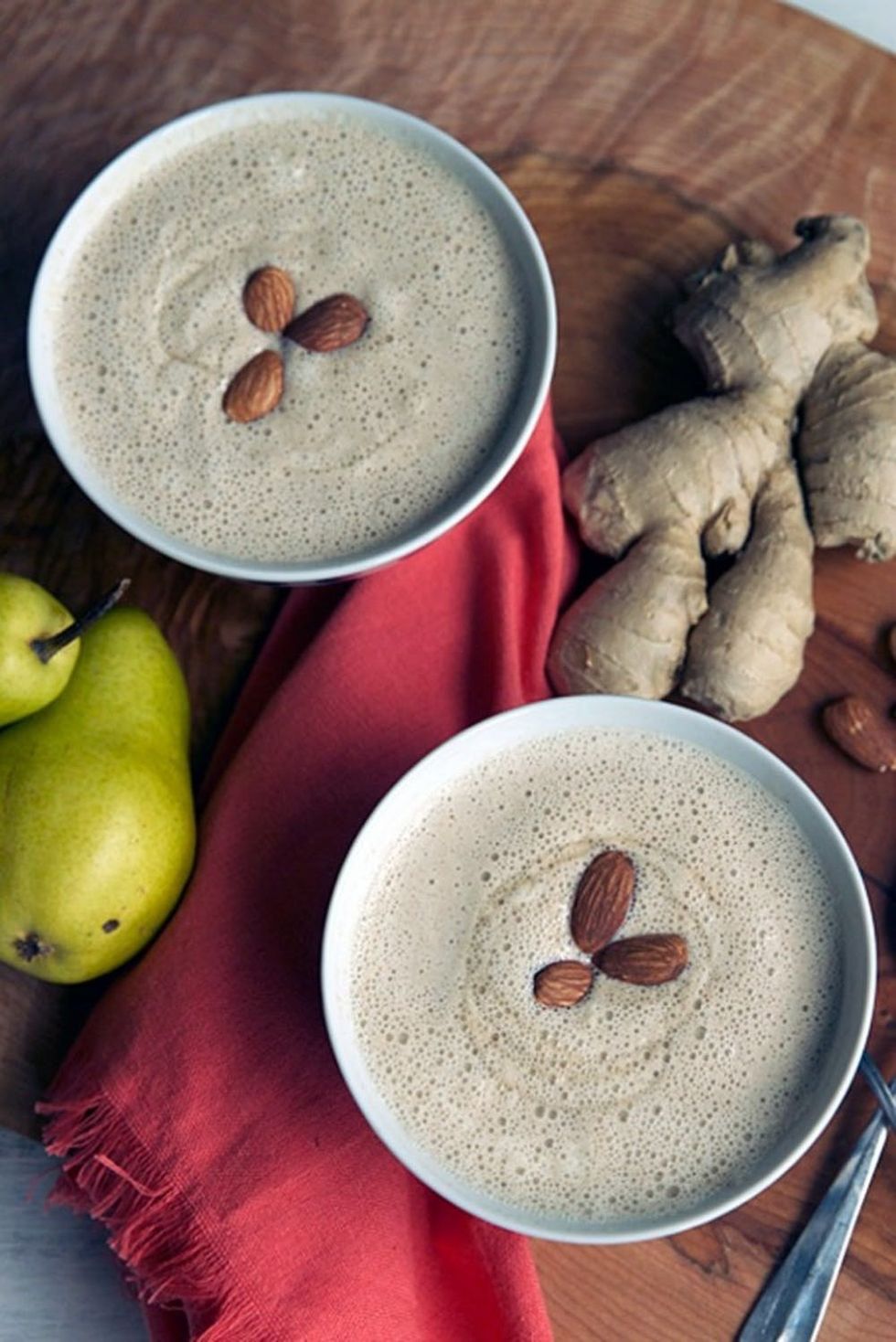 15. Warm Ginger Pear Smoothie: Yes, your smoothie *can* be warm and delicious. This one will nourish you after a long day picking apples and carving pumpkins. (via Lynsey Loves Food)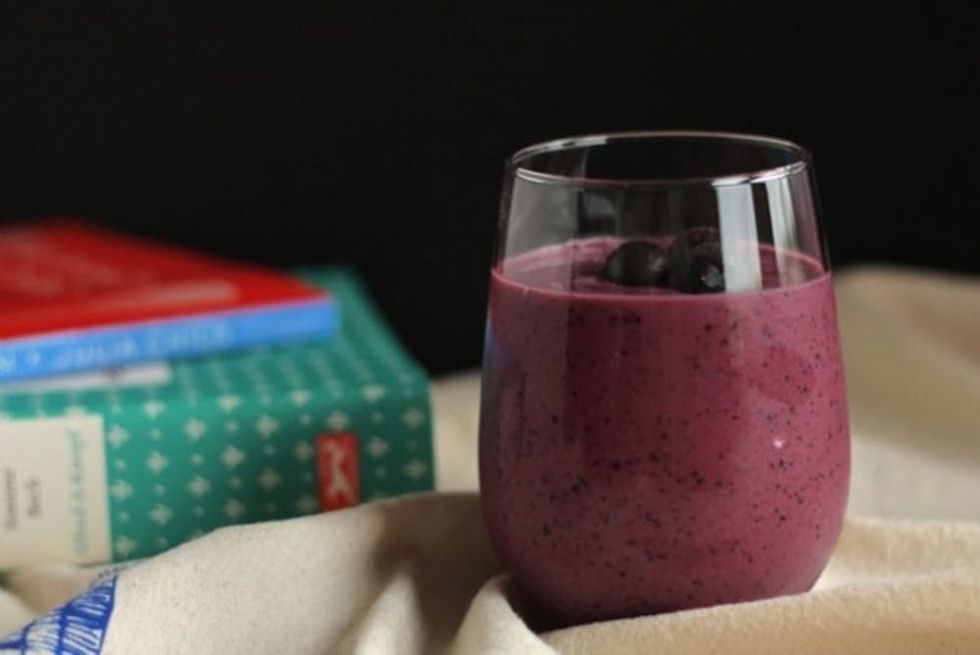 16. Blueberry Pomegranate Smoothie: Don't forget about pomegranates this time of year — they have a short season, so you should eat them in every way possible. (via Stephie Cooks)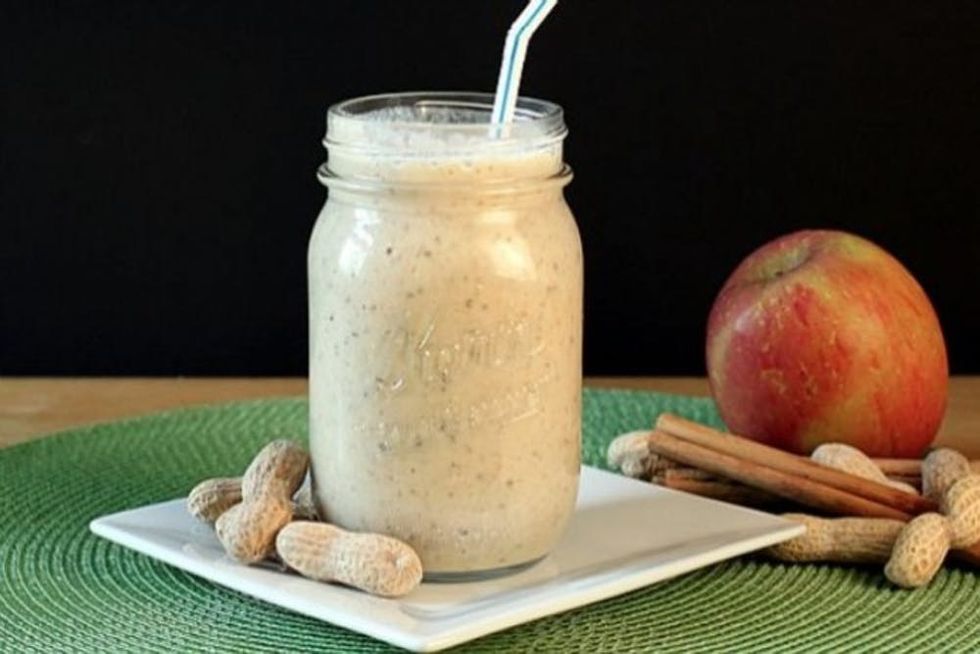 17. Apple, Peanut Butter and Cinnamon Oatmeal Smoothie: You can make this smoothie ahead of time for busy mornings, or take it on the go for an afternoon snack. It's full of fiber, protein and healthy fat that will leave you feeling satisfied. (via The Yummy Life)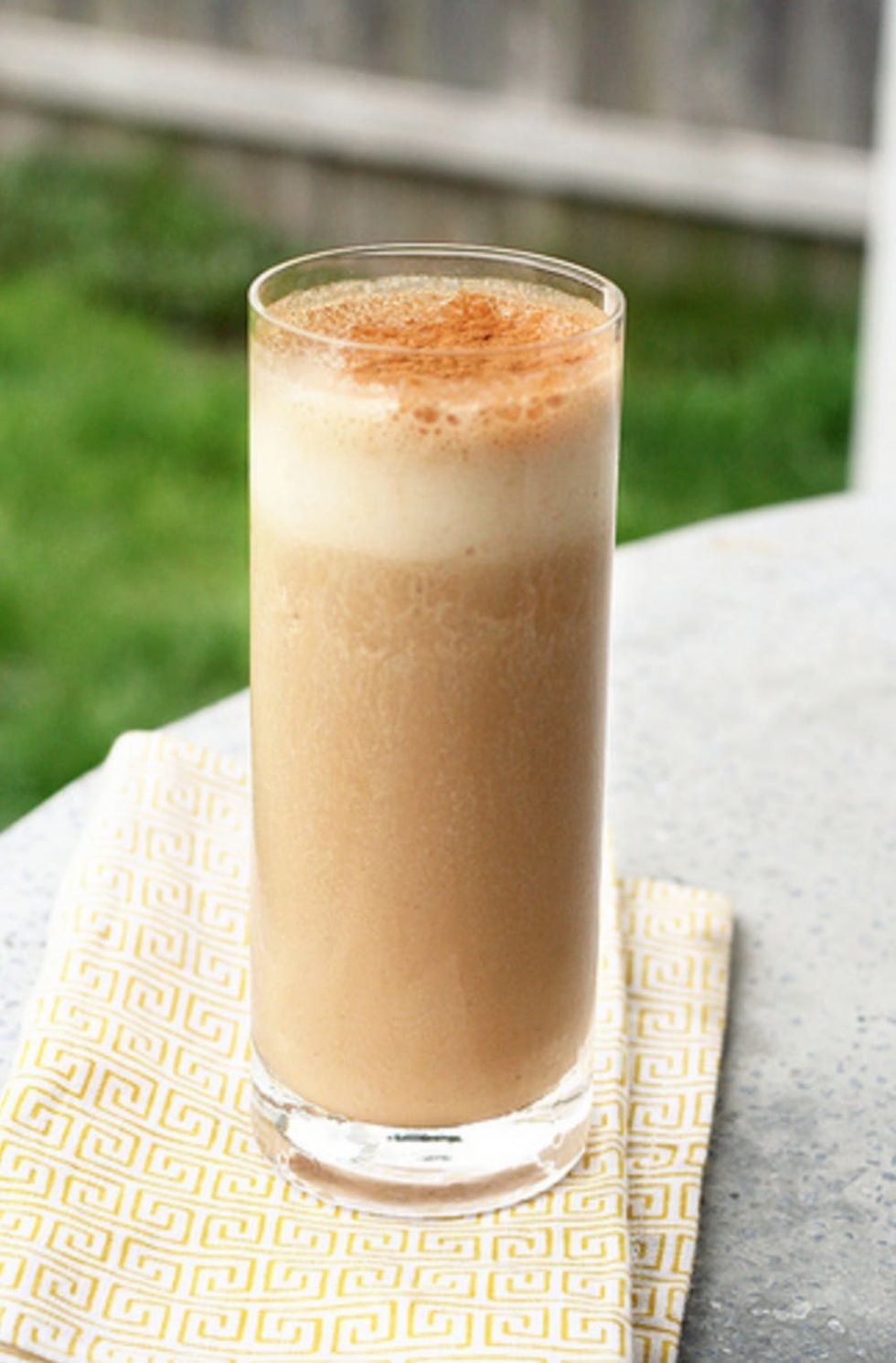 18. Vanilla Banana Chai Smoothie: What's the only thing better than a vanilla chai smoothie? A banana chai smoothie, of course! It's vegan and gluten-free too. (via Tasty Yummies)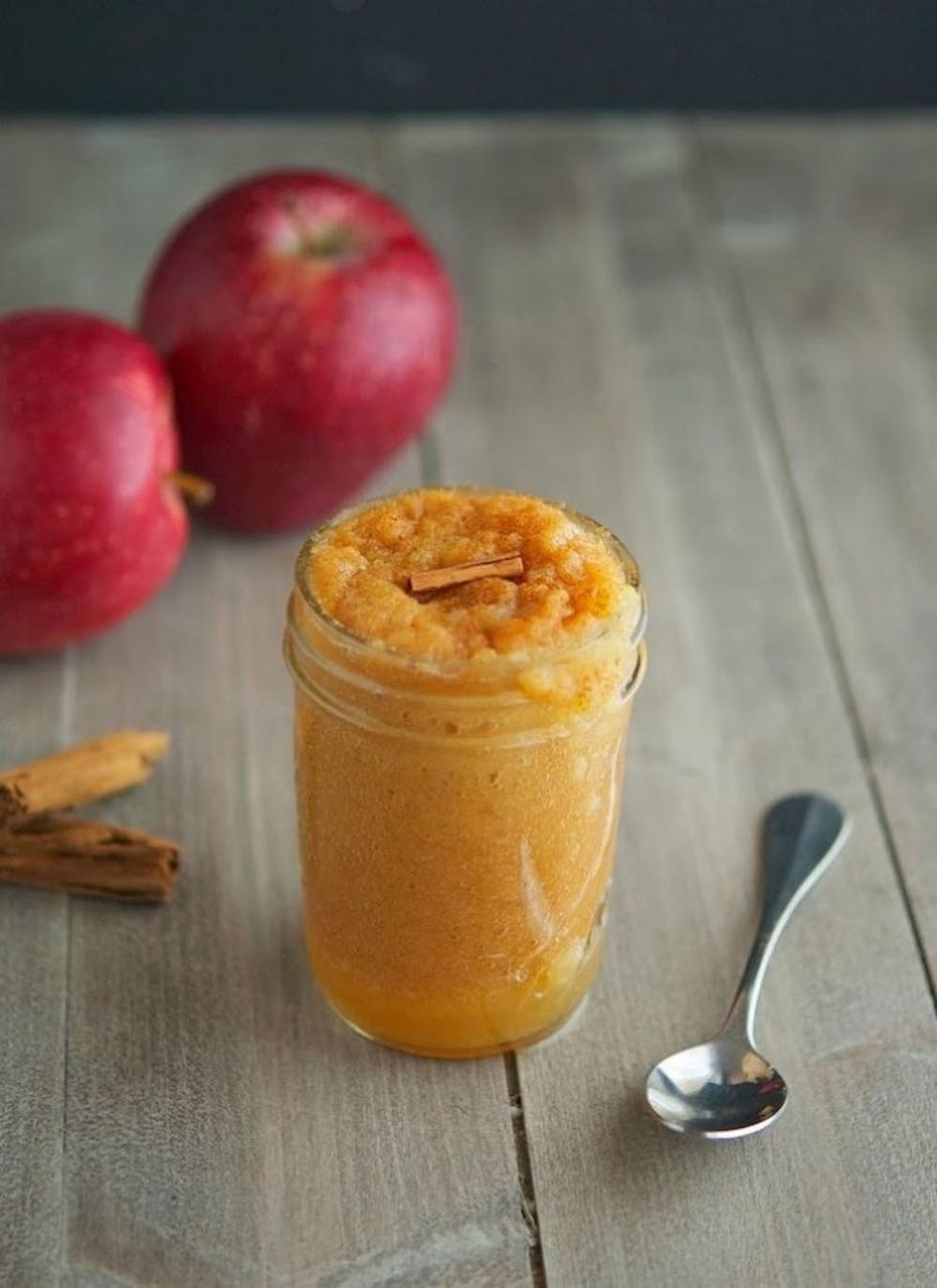 19. Warm Apple Pie Smoothie: This smoothie is warm and comforting, just like your favorite pie. Be sure to have this one ready after a chilly fall run or leaf-raking session. (via The Iron You)
Do you still drink smoothies in the fall? Leave us your favorite recipe in the comments!