16 Herbal Teas You Need to Get Cozy This Season
Oct 03, 2015
With the colder months fast approaching, there's nothing as warm and soothing as a nice cup of herbal tea. Of course, the blend that you'll be enjoying matters a lot. From the earthy notes of pumpkin spice to the sweetness of a cranberry compote, herbal teas can range from sweet to spicy and everything in between. We've rounded up some of our favorite blends that capture the best of fall flavor. Take your pick, sit back and sip up. Happy drinking!
---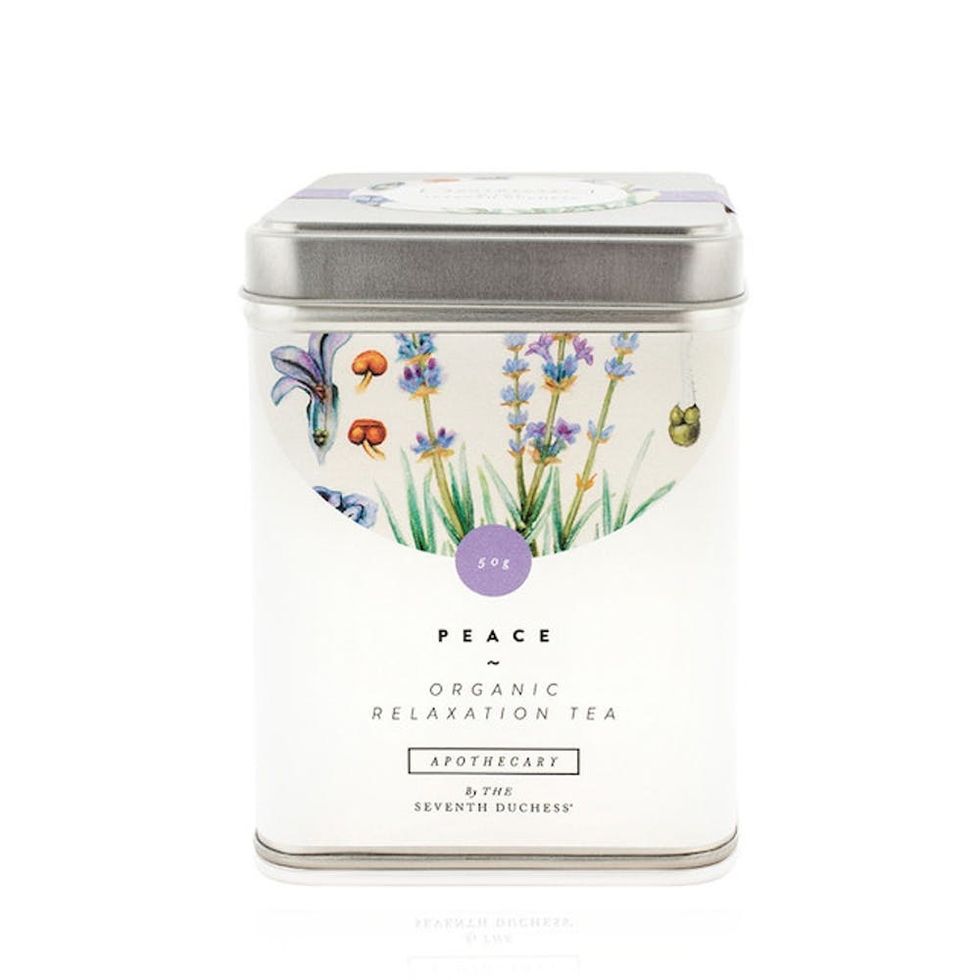 1. Peace ($19): Mmmhmm. There's nothing as calming as a warm cup of Peace tea. Take some time to really relax with this ultimately soothing herbal infusion. Unwind and clear the mind with lavender, chamomile, spearmint and passionflower. Your mind, spirit and body will thank you.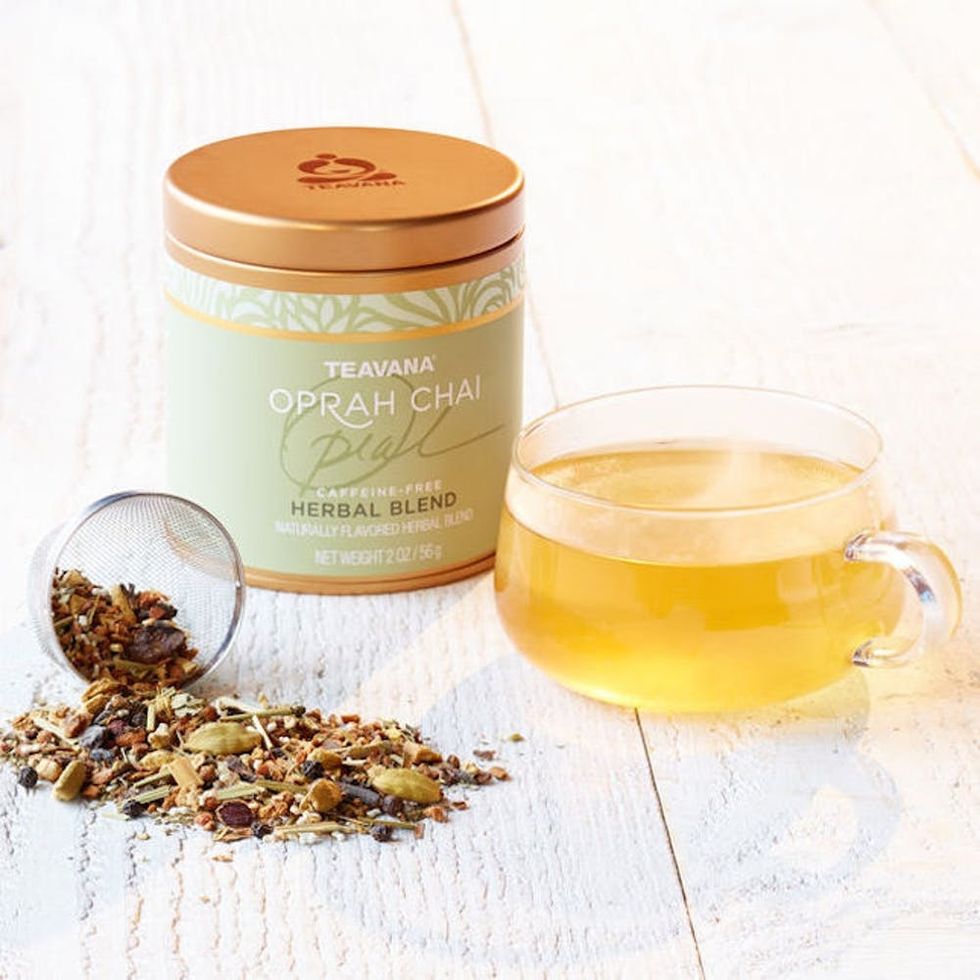 2. Oprah Chai Tea Herbal Blend ($15): This herbal infusion of cinnamon, ginger, cardamom and cloves is just the kick of sweet and spicy you've been looking for. (We promise, it'll make you feel all warm and happy inside.) Better yet, for every two ounces of the tea purchased, $1 is donated to the Oprah Winfrey Leadership Academy Foundation.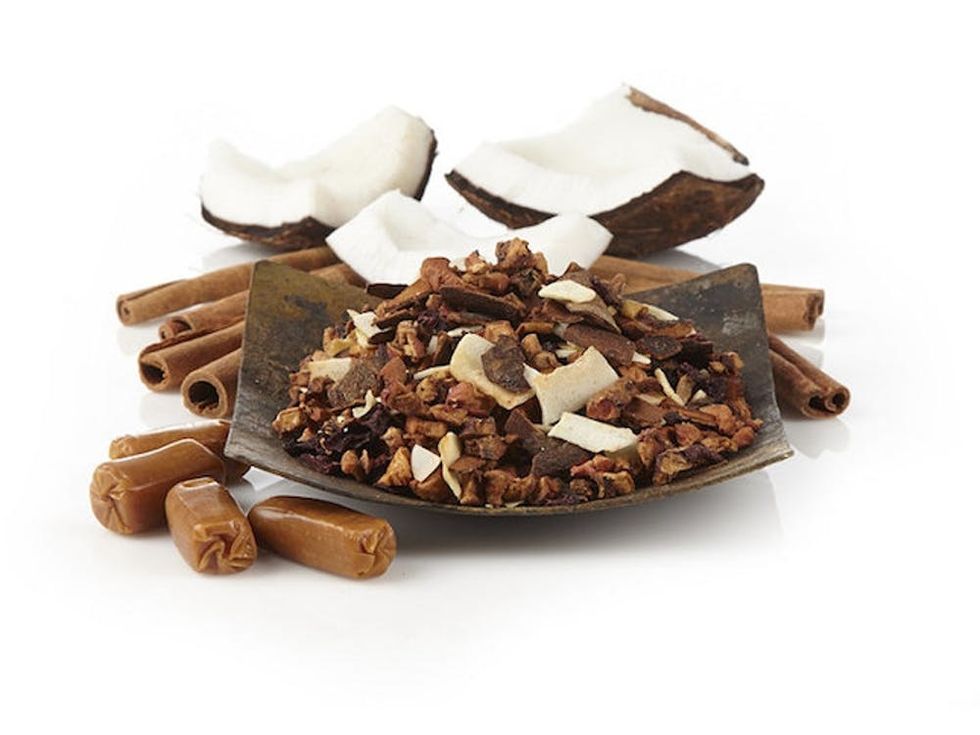 3. Caramel Almond Amaretti Loose-Leaf Herbal Tea ($8): For all our sweet-toothed friends out there, here's something to sip on. This delicious blend combines roasted candied almonds and rich caramel with notes of coconut and cinnamon.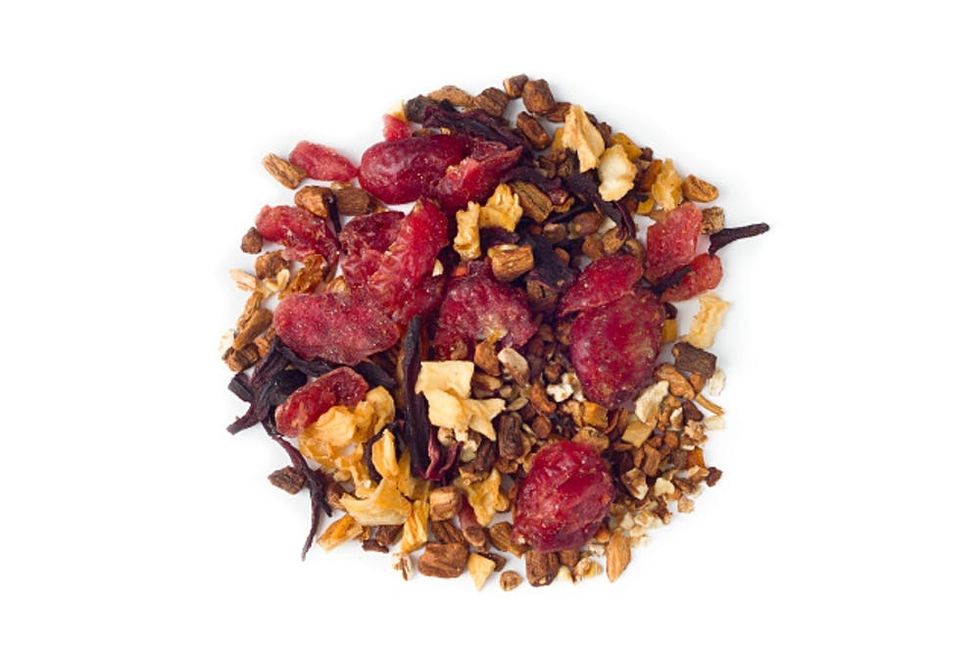 4. Cranberry Orange Muffin ($9): Freshly baked muffins in tea form. Yes, please! This delightful and comforting combination of cranberries, orange slices and cinnamon is the perfect pick-me-up for that morning commute.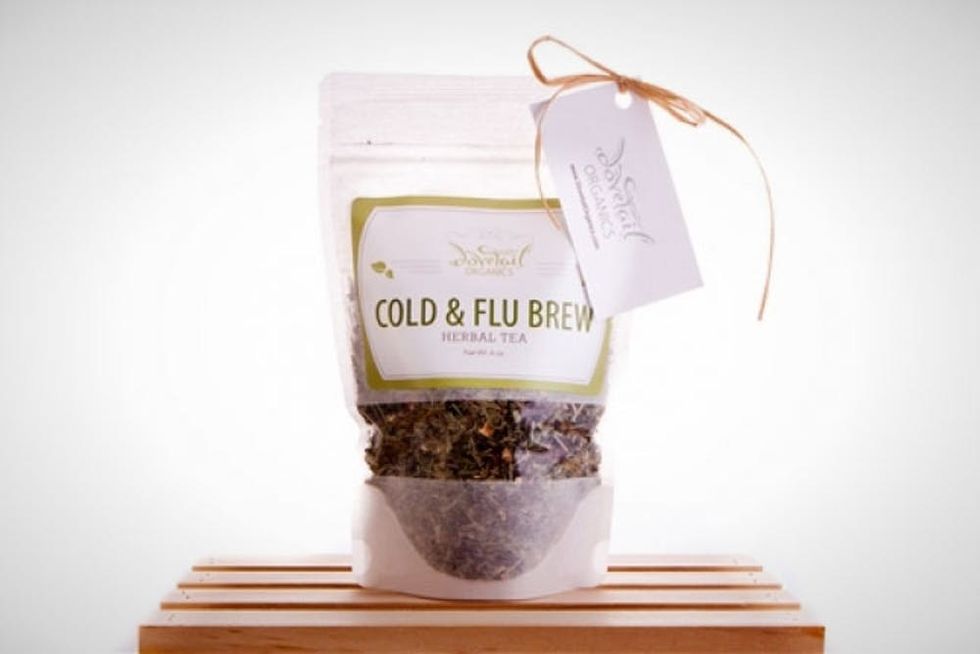 5. Cold & Flu Brew ($14): Whether you're fighting a cold or trying to prevent it, this tea has everything you need. Vitamin C-packed rose hips and elderberries promise to strengthen your immune system, while lemon balm, ginger and chamomile work to calm the mind and body.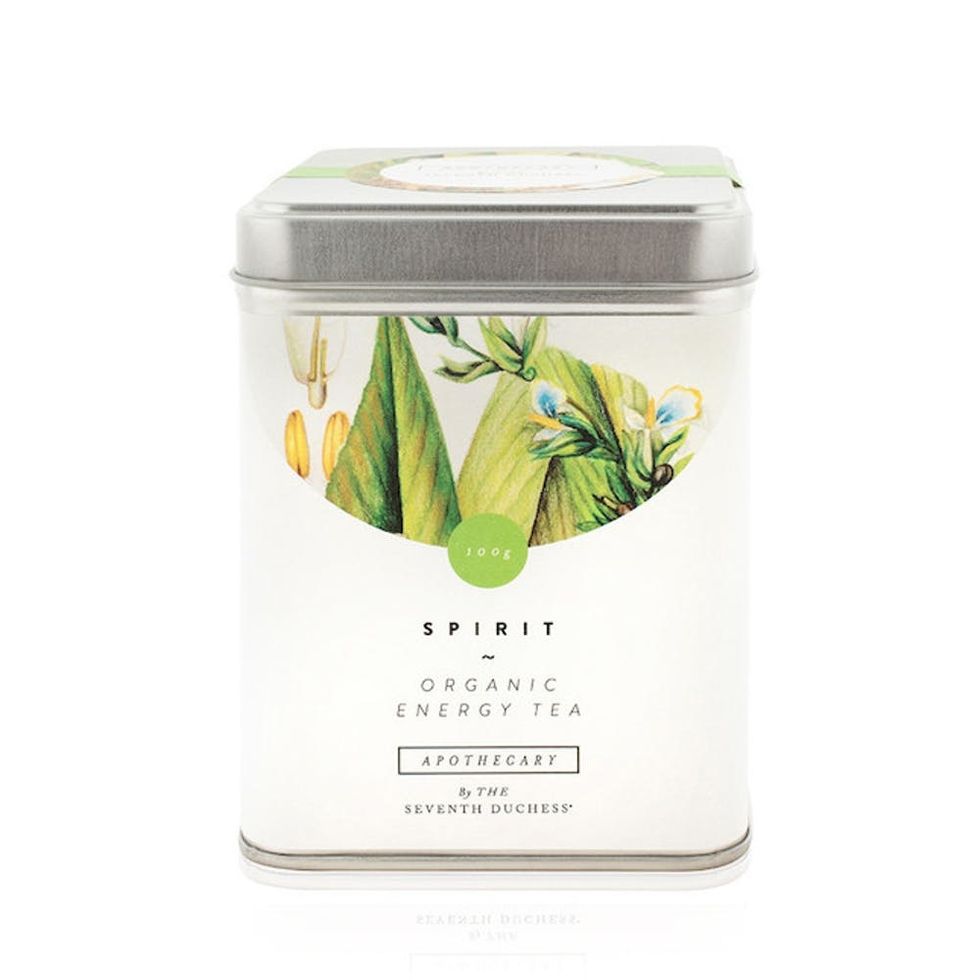 6. Spirit ($19): Unlike her calmer sister, Spirit tea seeks to revitalize and energize. If you're always running out of steam before the day is done, this herbal energy drink is just what the doctor ordered. Beat the afternoon slump with this invigorating blend of licorice root, cinnamon, cardamom and ginger.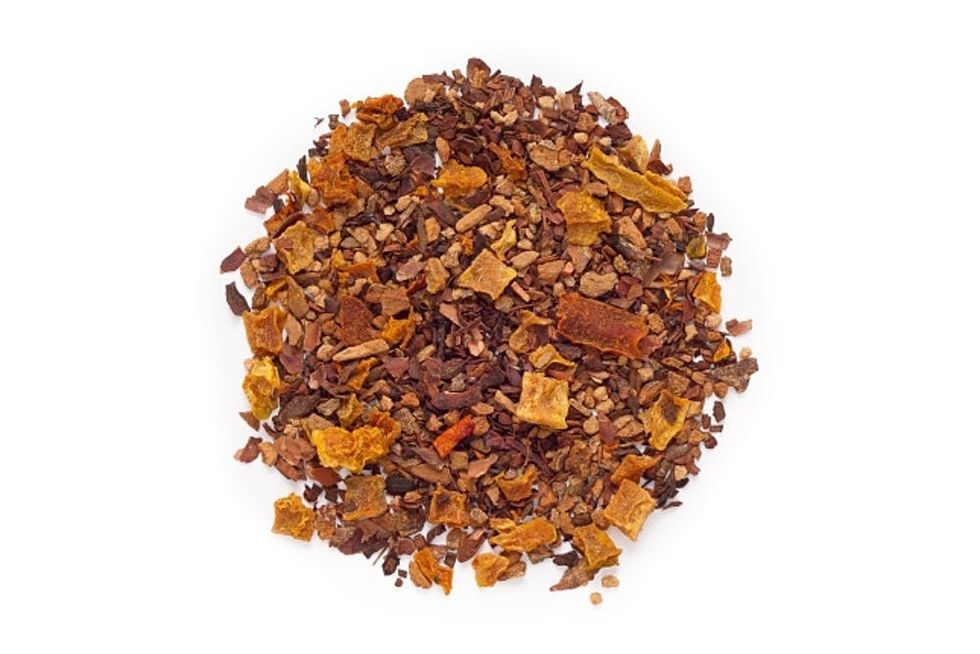 7. Spiced Pumpkin ($8): It's not fall without pumpkins, and this spiced tea is no exception. Pumpkin, honeybush, cinnamon, cocoa and real maple crystals come together to flavor this comforting autumnal favorite. But you'd better hurry, 'cause this tea is available for a limited time only!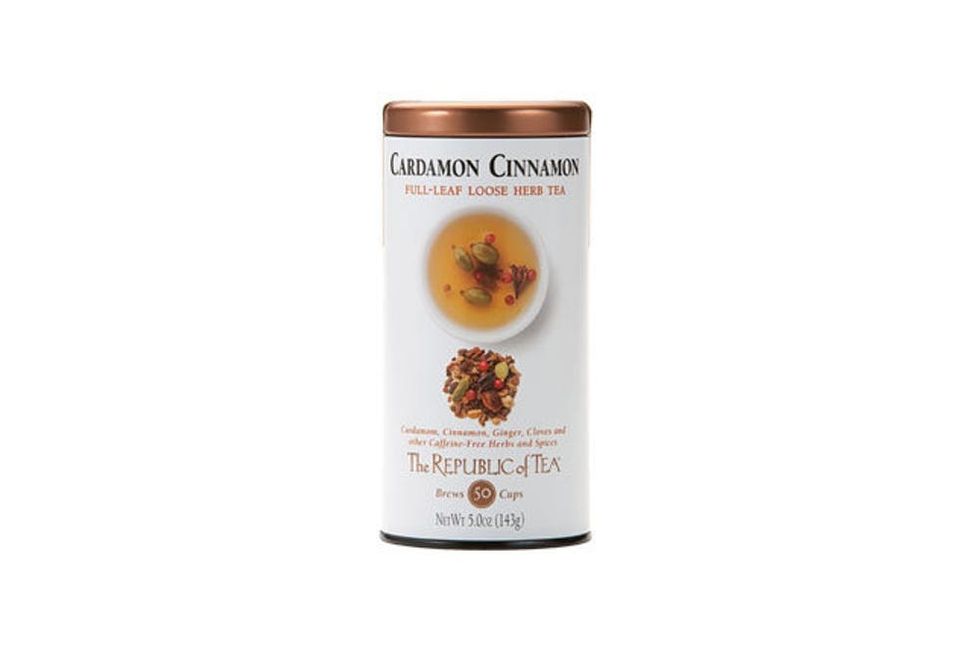 8. Cardamon Cinnamon Herbal Full-Leaf ($12): According to The Good Life magazine, this cardamon cinnamon tea is one of Dr. Oz's favorite items for travel. Well, if a cardiothoracic surgeon swears by this stuff, we won't say no to cardamom's detoxifying and digestive benefits. Plus, it's great over ice!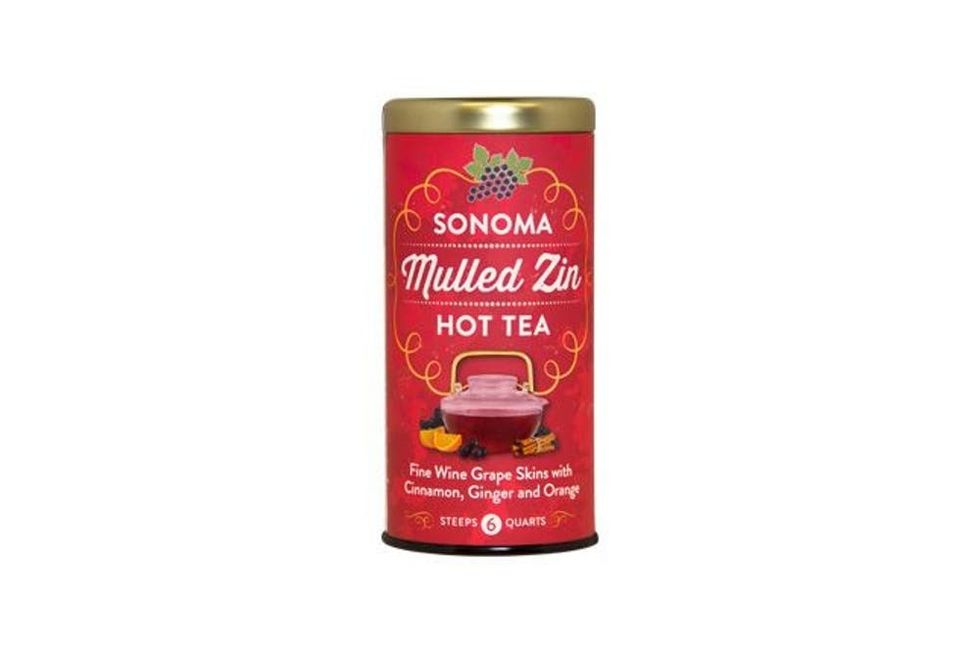 9. Sonoma Mulled Zin Hot Tea ($8): Here's a treat you'll want to pull out every time you have guests. This holiday hot tea stars zinfandel mixed with cinnamon, ginger, cloves and orange zest. Sign us up for soothing and sophisticated. We hear it also pairs amazingly with salmon gravlax on brown bread.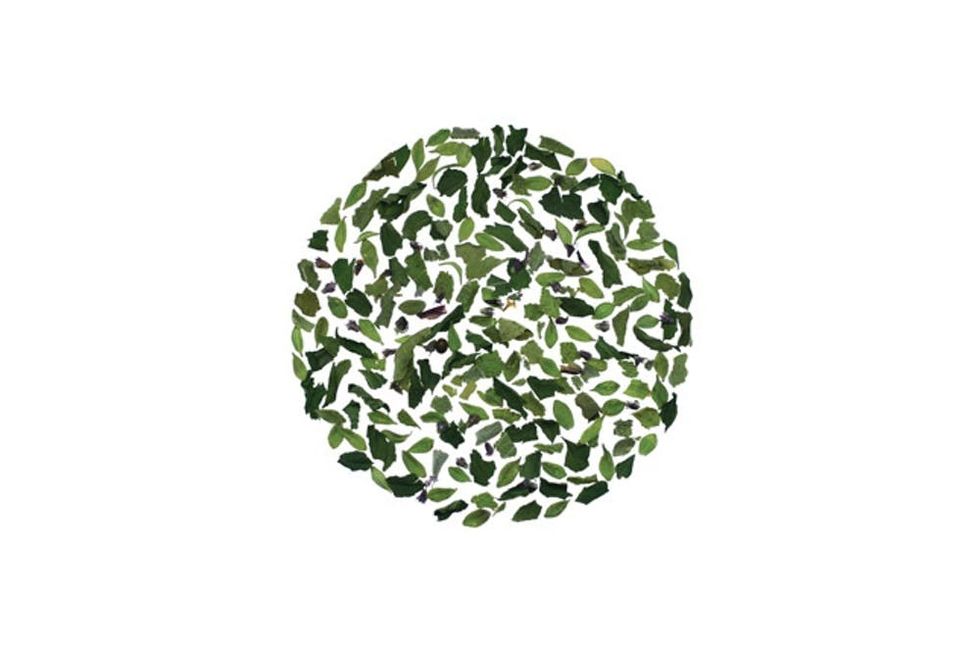 10. Bergamot Sage Blend ($14): Sage, lemon thyme and bergamot blend harmoniously with fresh pine, wintergreen and peppermint. Not only will the citrus notes instantly stimulate and invigorate the senses, but sage's antioxidant properties will work to clean up the free radicals of metabolism.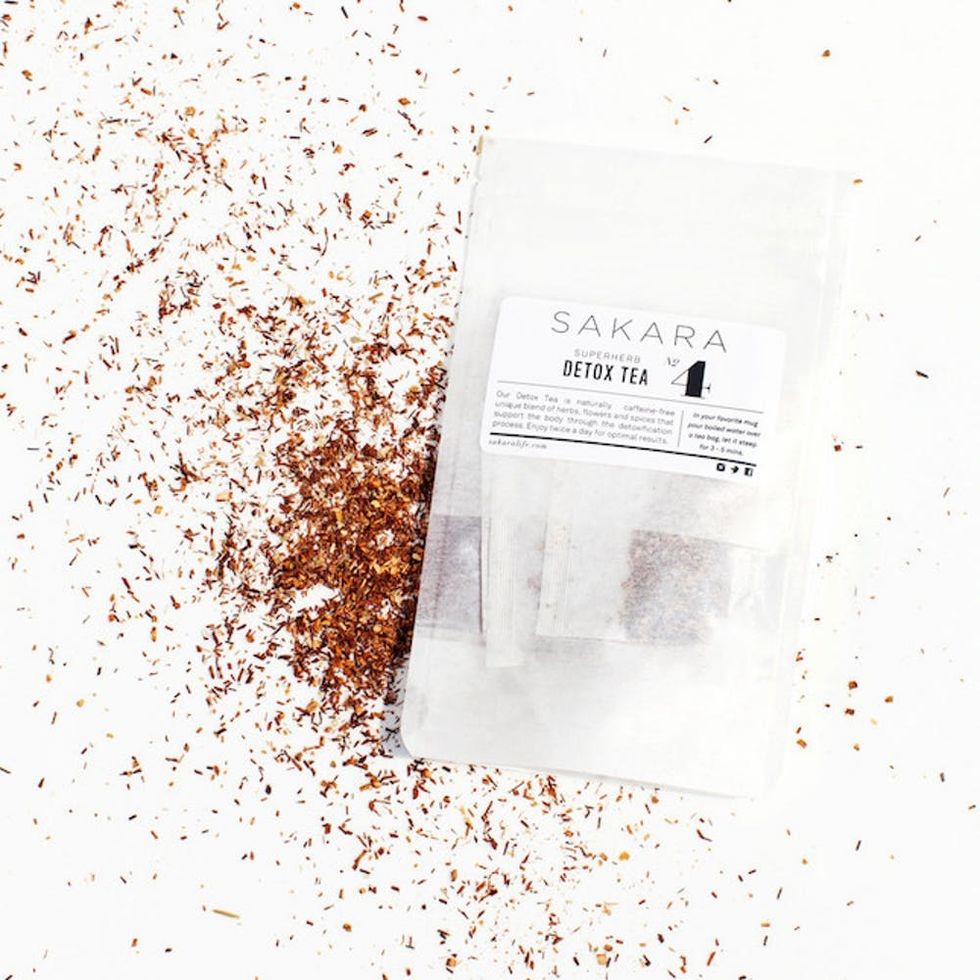 11. Sakara Detox Tea ($20): If you're suffering from the discomforts of bloating, stress or congestion, enjoy a cup of this natural detox. Made from anti-flammatory red rooibos, respiratory-clearing linden flower and intestine-detoxifying rose petals, this tea is the perfect cure for digestive issues or a weekend hangover.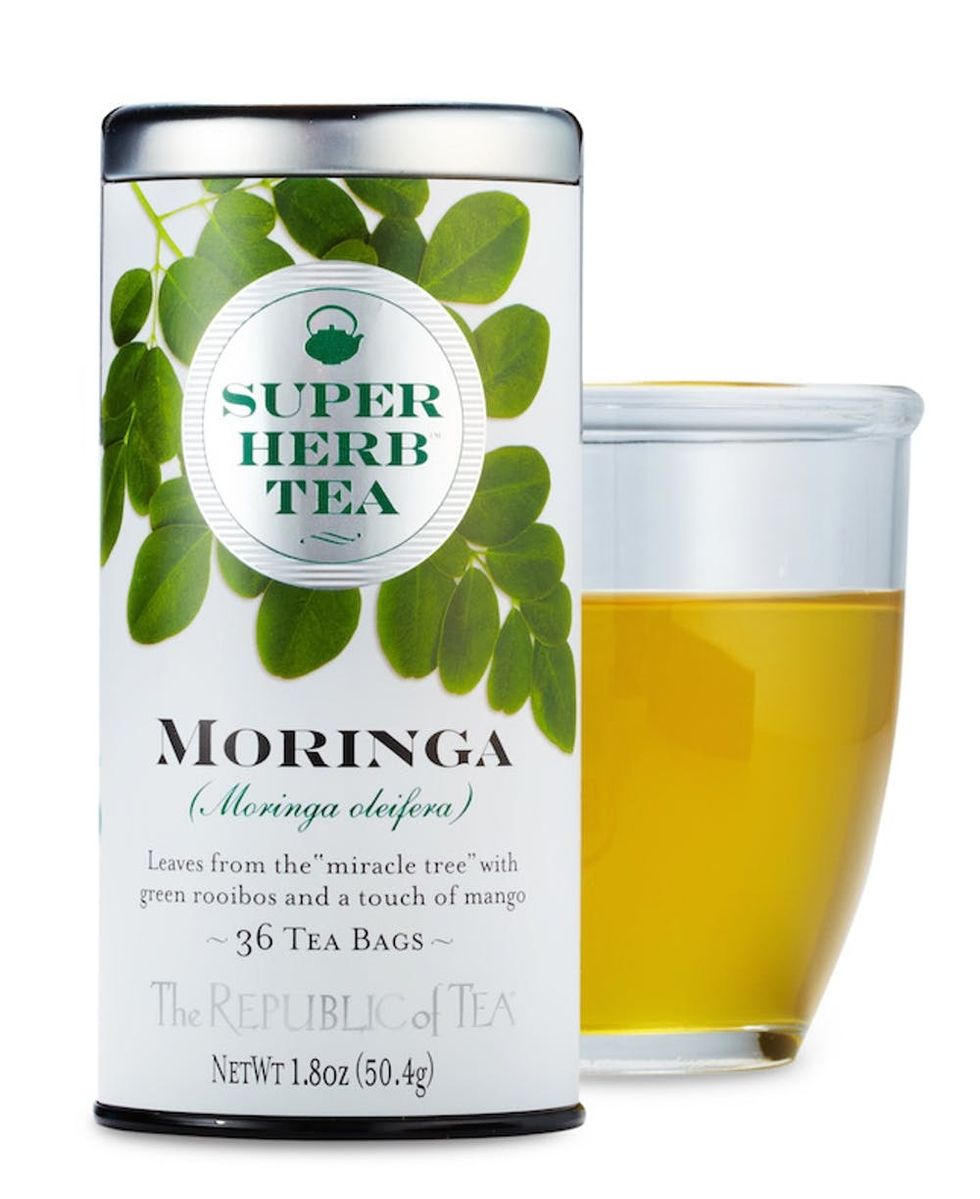 12. Moringa SuperHerb ($13): Leaves from the Moringa, also known as the "miracle tree," have long been favored by indigenous cultures for their healing properties. Sourced from sustainable farms native to the tree's tropical climate, the leaves are combined with fruity notes of mango and green rooibos for a healthy and flavorful treat.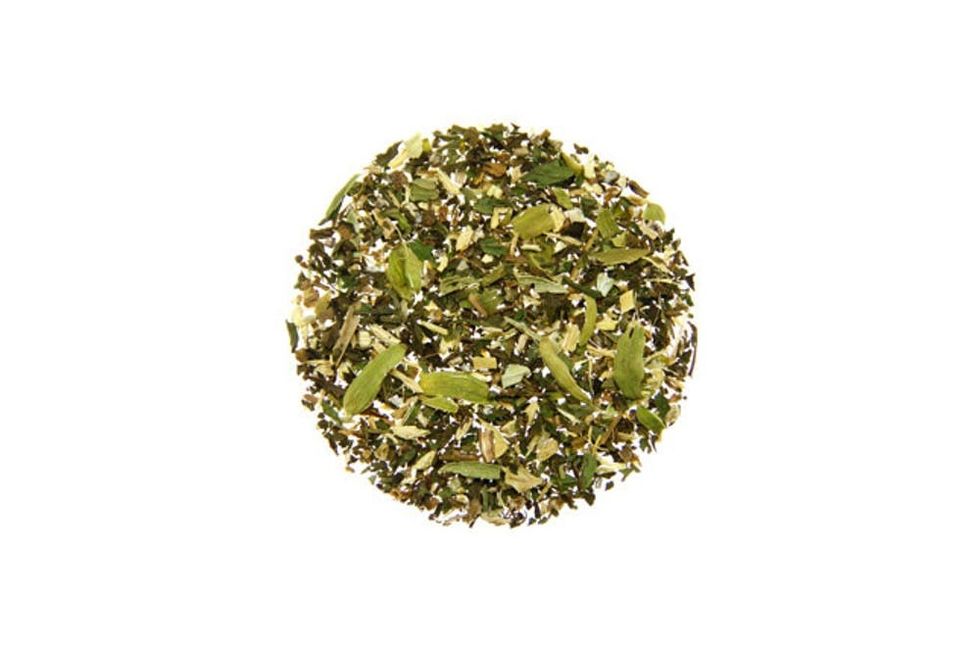 13. Mystic Mint Blend ($14): This refreshing and soothing infusion of peppermint, green cardamom and basil makes for the perfect palate cleanse after meals. Peppermint can soothe upset stomachs, relieve heartburn and even aid in weight loss.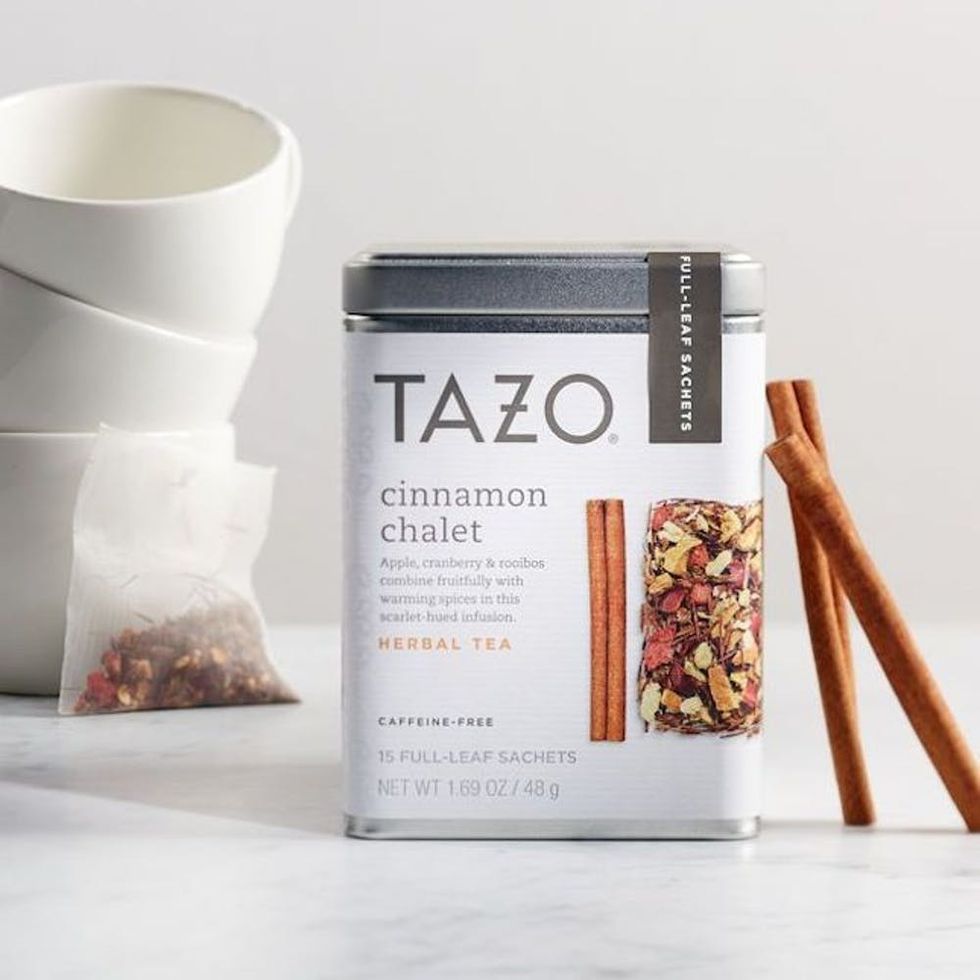 14. Cinnamon Chalet Full Leaf Tea ($7): If there was ever a tea to curl up in front of a fire with, this is it. The fruity flavors of apple, cranberry and rooibos combine with warm spices to create this seasonal delight.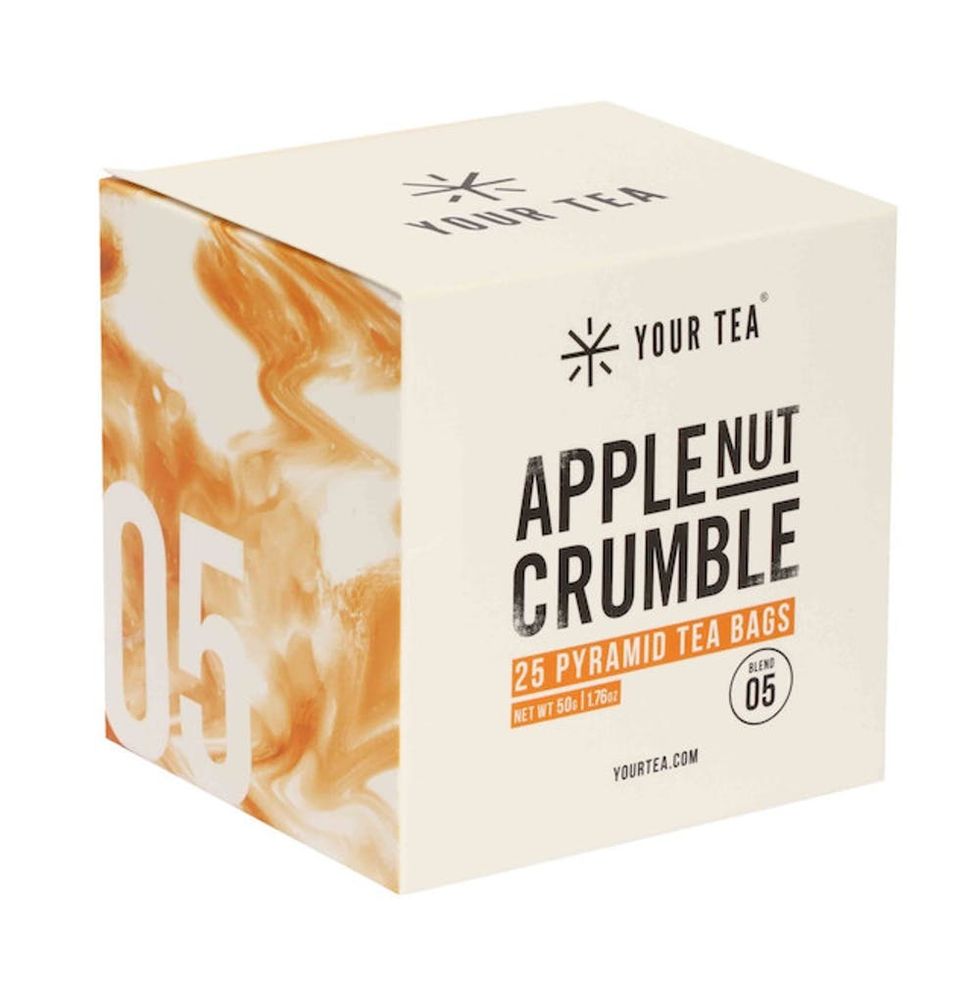 15. Apple Nut Crumble ($14): Even the name sounds delicious! Treat sugar cravings with this delightful dessert in a teacup. Apple, cinnamon and almond pieces come together for this delicious brew.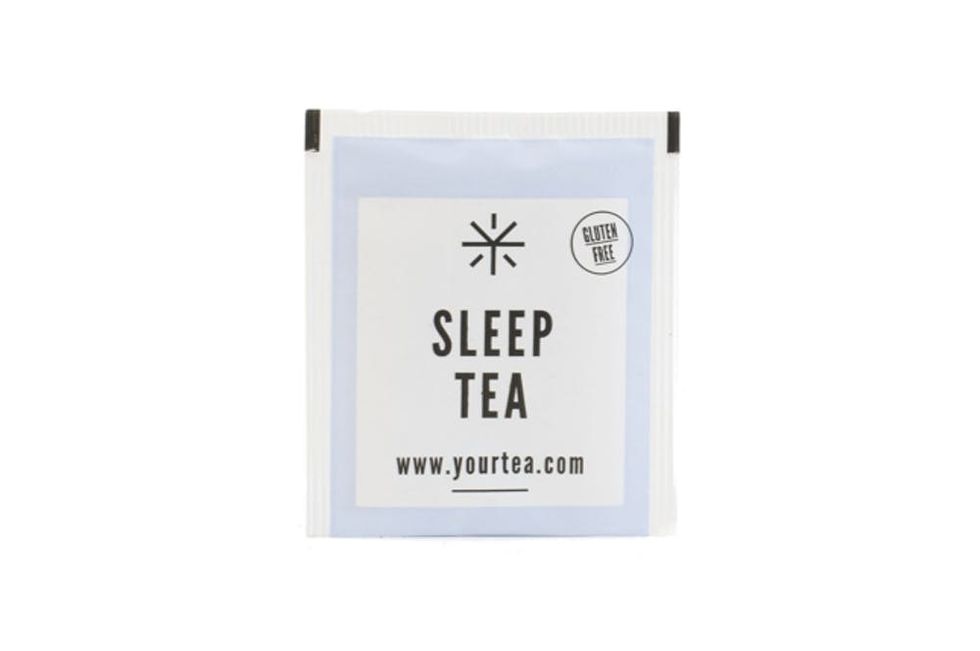 16. Sleep Tea ($25): Containing malt, lily, ju jubel, lotus and licorice root, Sleep Tea can reduce bedtime jitters, quell anxiety and act as a natural sedative. Say goodnight to sleepless nights with a calming brew of this tasty tea.
Do you love herbal tea? What are some of your favorite flavors for fall?