18 DIY Costumes You Can Make With Items in Your House
Oct 25, 2015
Halloween may just be the best holiday ever. Aside from it being socially acceptable to eat as many sweet treats as we can get our hands on, it also means getting to show off our creative side with our costumes. If you're looking to DIY it this year, but aren't sure where to start, we suggest rummaging through your recyclables for a little inspiration. No joke, that cardboard box or old lampshade you were planning on throwing away could instantly be turned into a creative homemade costume that will be sure to save you money and get lots of compliments. Think of it as a good reason to tidy up that spare closet in your laundry room. Keep scrolling for some of our favorite costumes made from materials you can find at home!
---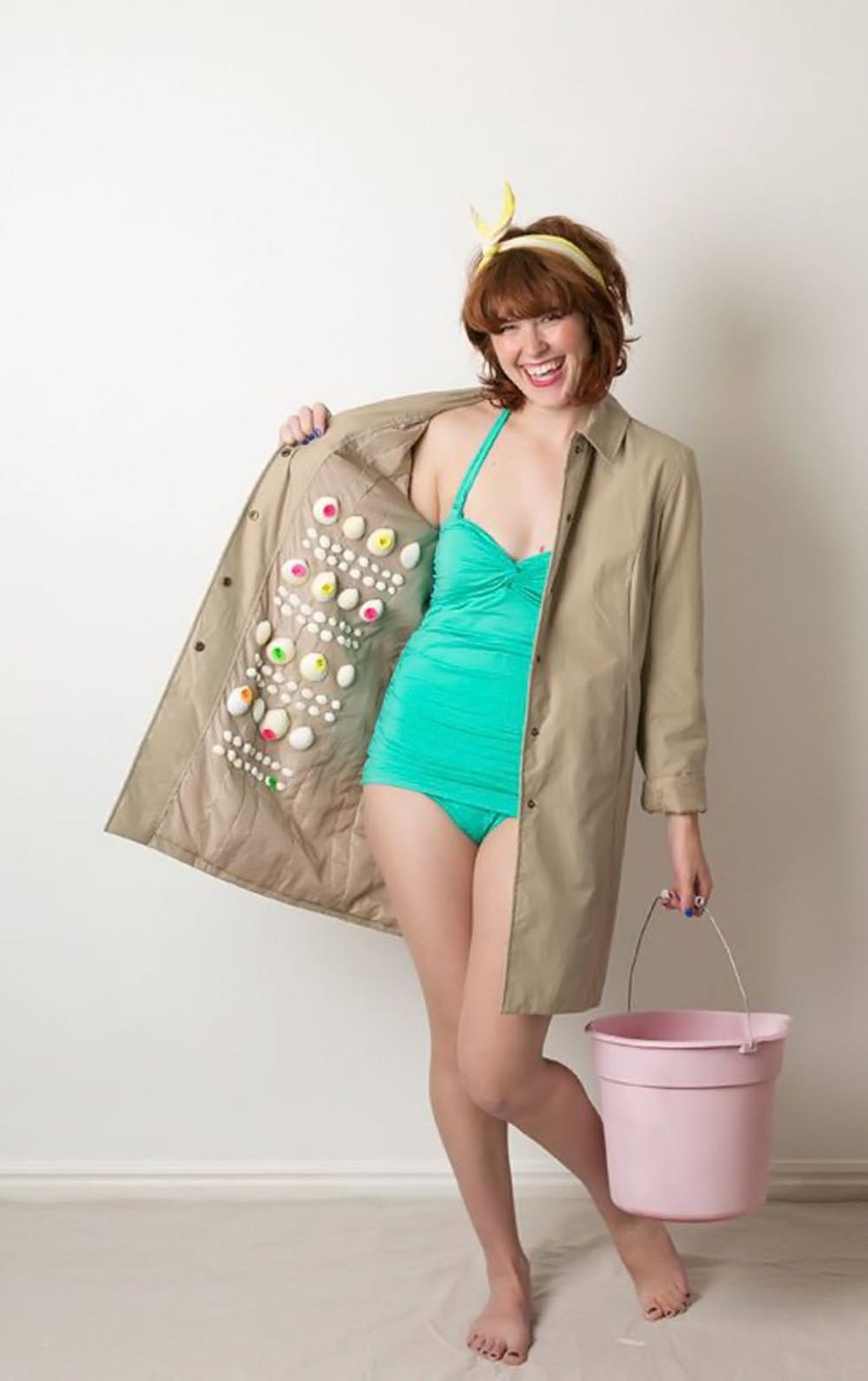 1. Tongue Twister: Grab your favorite swimsuit, an old jacket and a collection of shells and you'll have a costume faster than you can say "Sally sells seashells by the seashore." (via The House That Lars Built)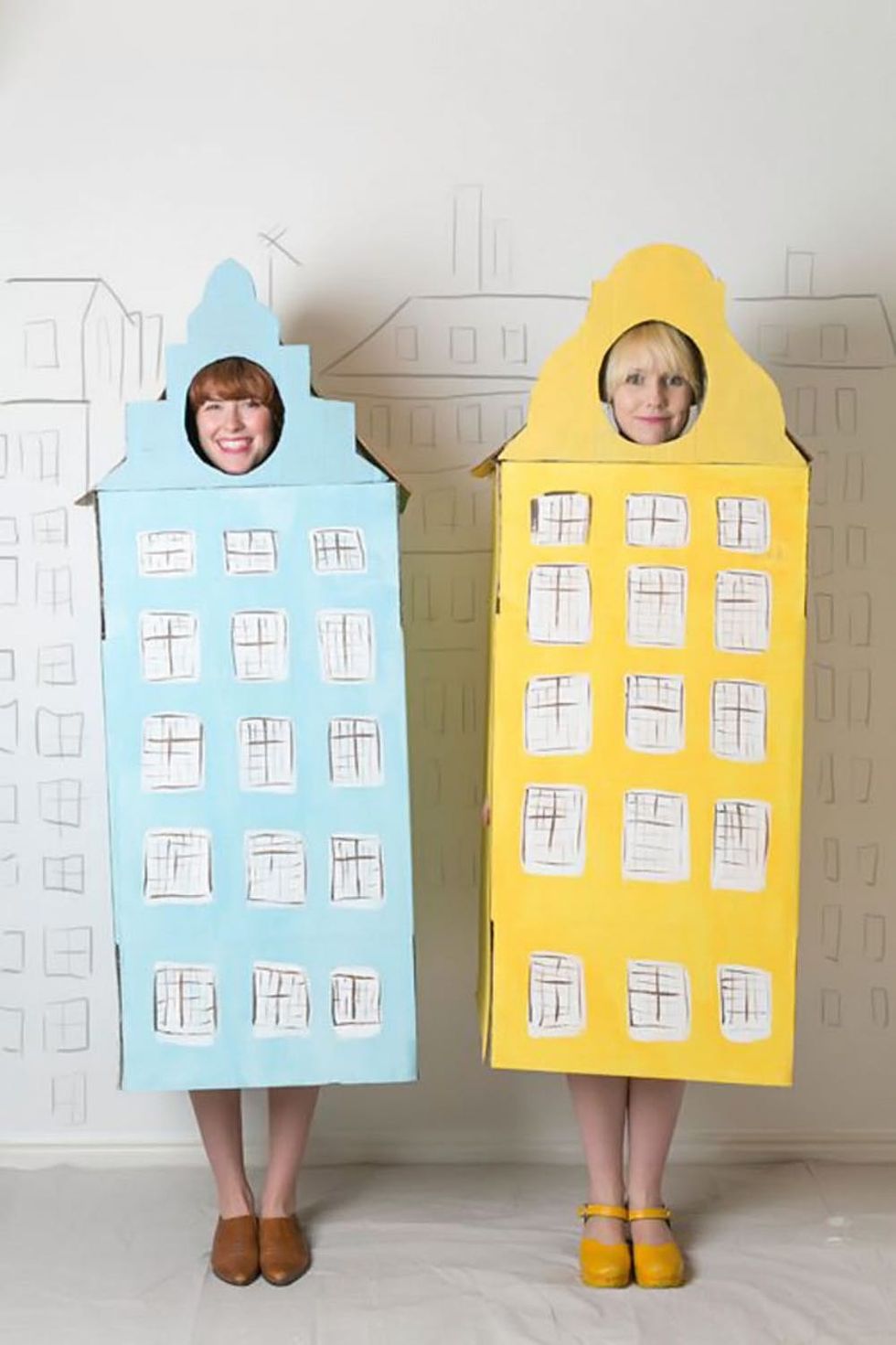 2. A Favorite Destination: Have a large cardboard box lying around? Get adventurous and use your favorite travel destination, such as the Copenhagen Row Houses, as inspiration for your costume. (via The House That Lars Built)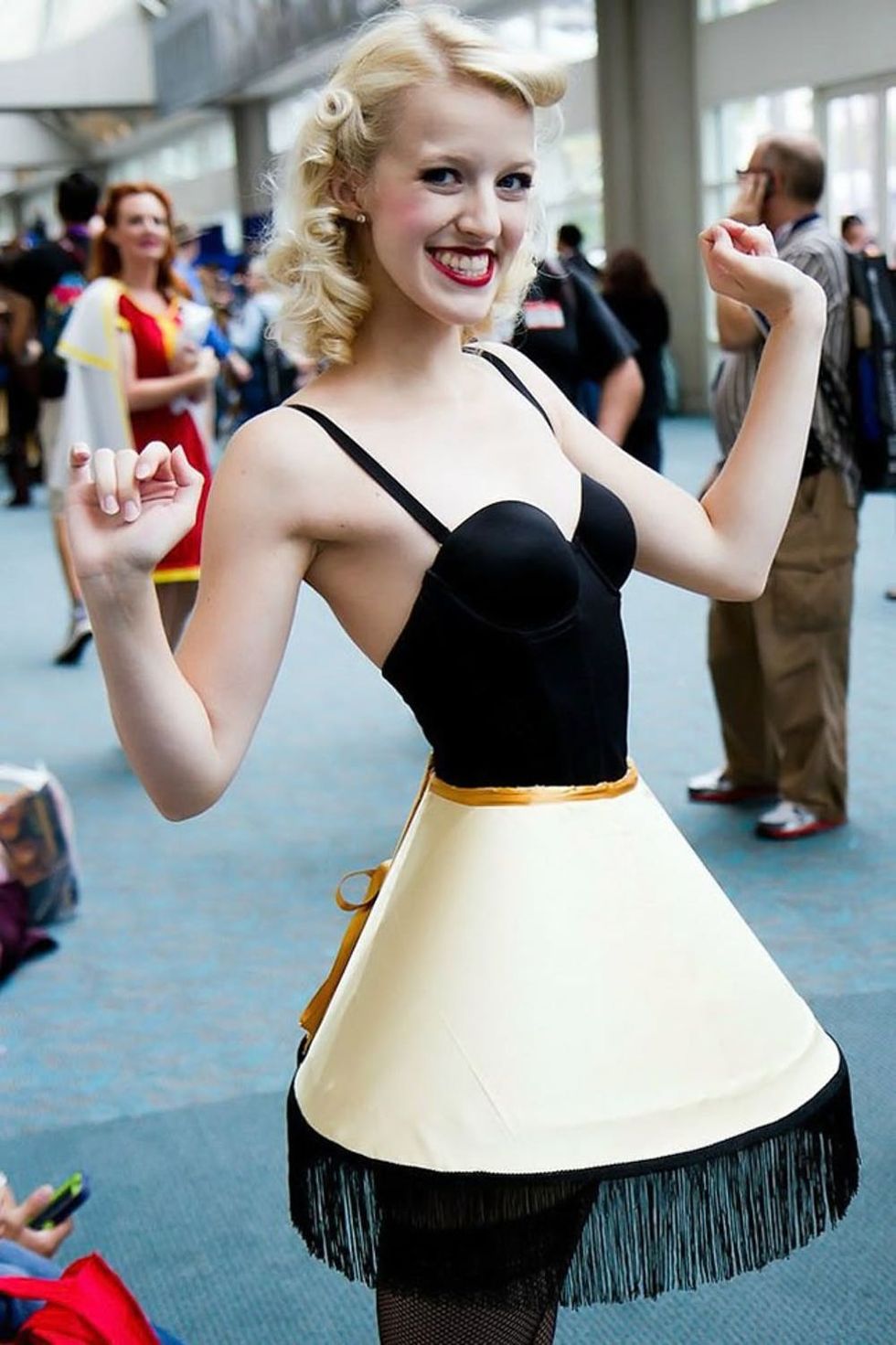 3. Leg Lamp: Get ready for Christmas in October with a nod to A Christmas Story. You could use an old bucket, cardboard or even a large silk lampshade. We love the retro touch this gal added! (Photo via Sebastian Jespersen)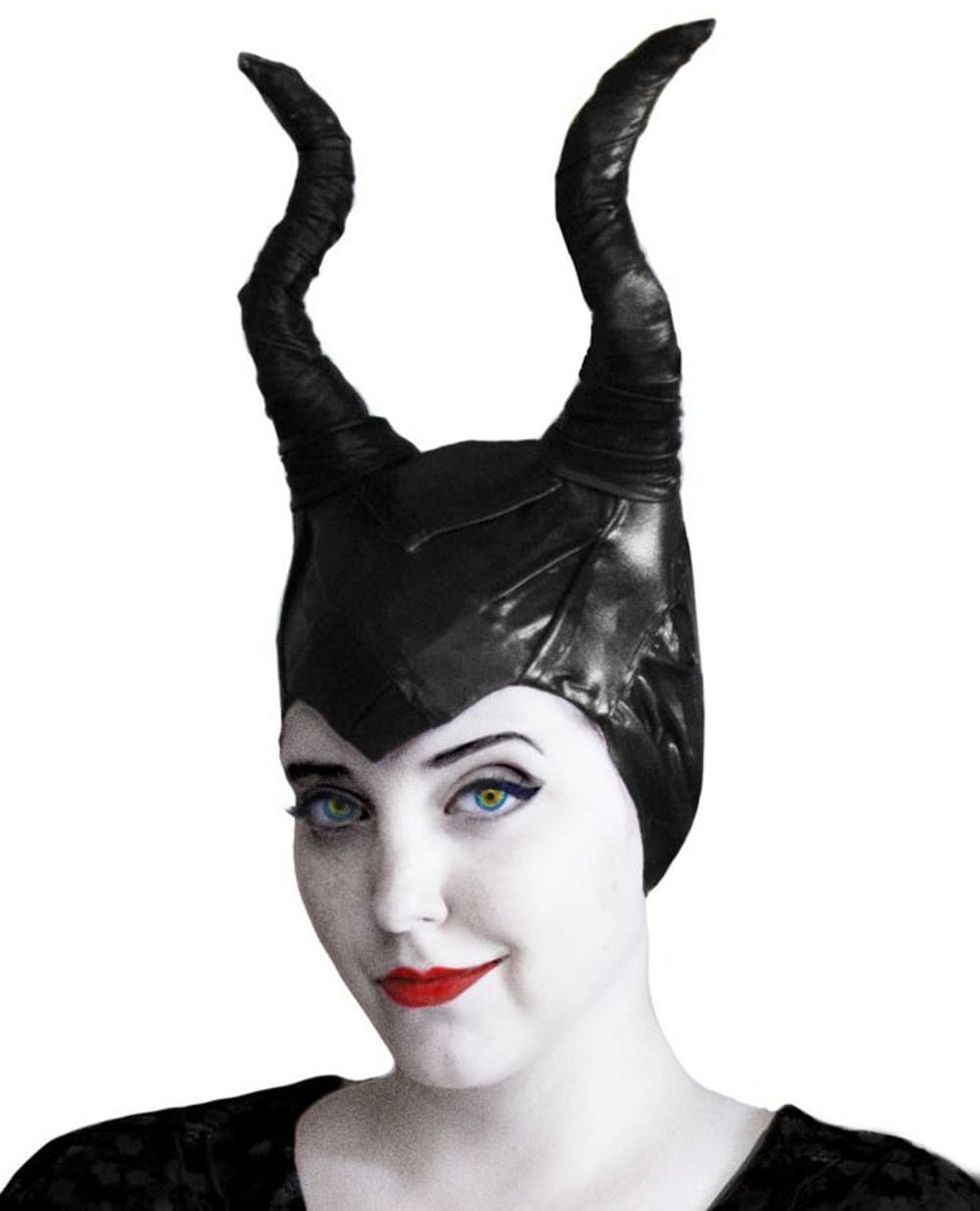 4. Maleficent: Forgo spooky looks and release your inner villainess with this DIY Maleficent headdress. Most of us probably don't have black vinyl casually laying around the house, but you could use black paint or duct tape for a result that is equally evil. (via Reuse and Restyle)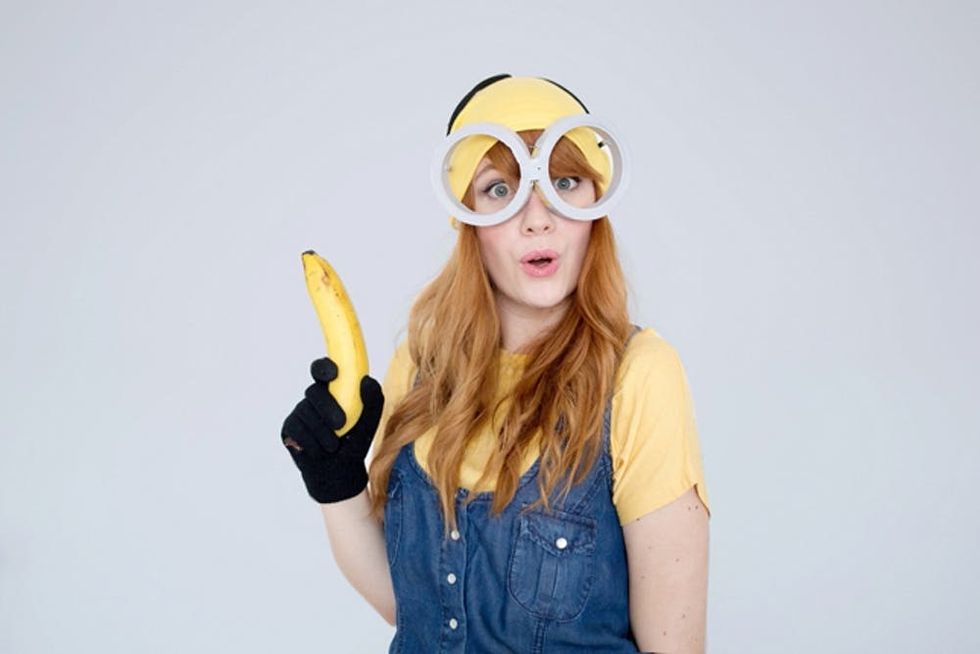 5. Minion: Duct tape and mason jar lids are the unusual pieces used to make this handmade mask that is anything but despicable. (via Brit + Co)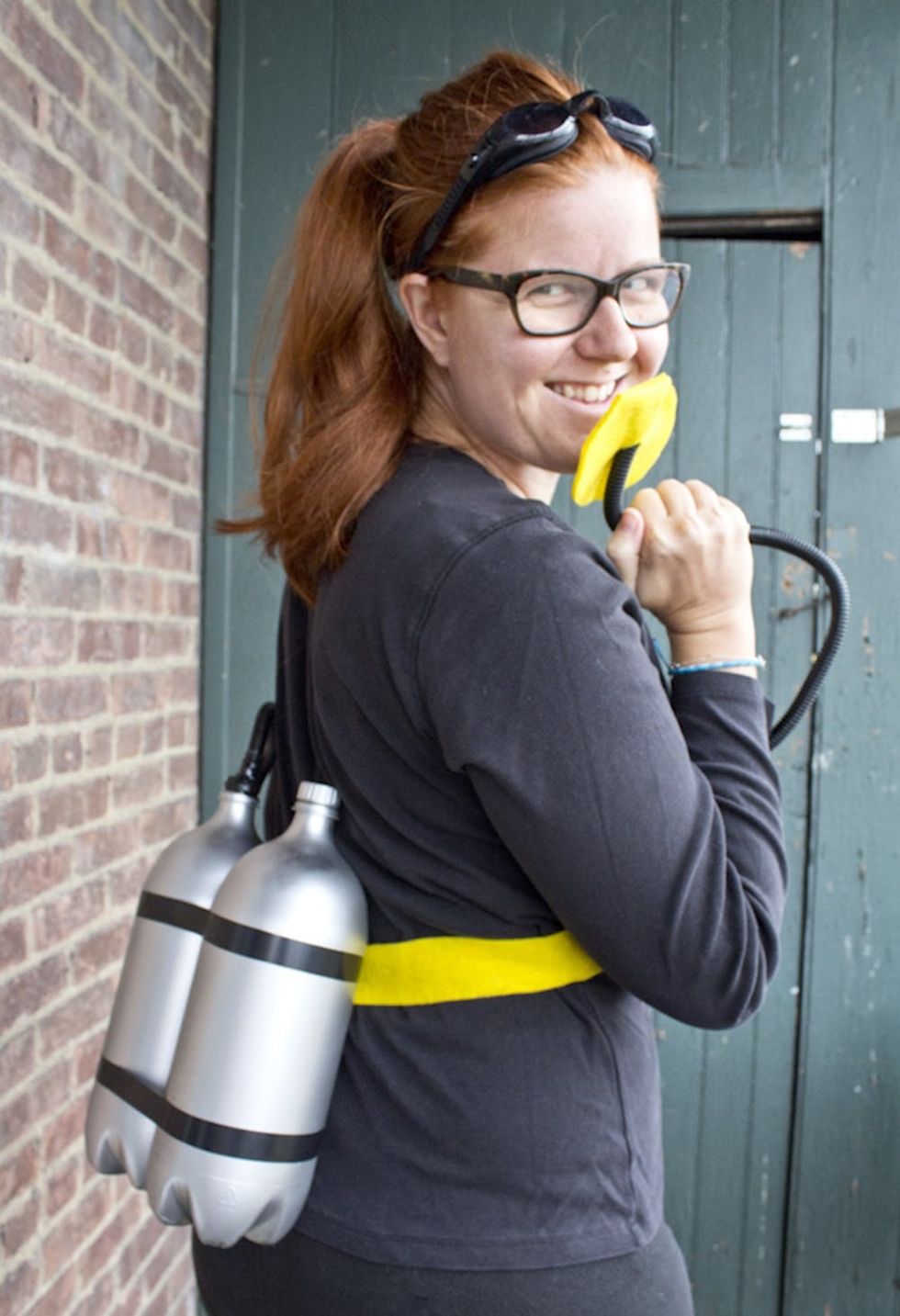 6. Scuba Diver: Grab a pair of two-liter bottles and create this scuba diver costume for your favorite little swimmer. (via The Thrifty Ginger)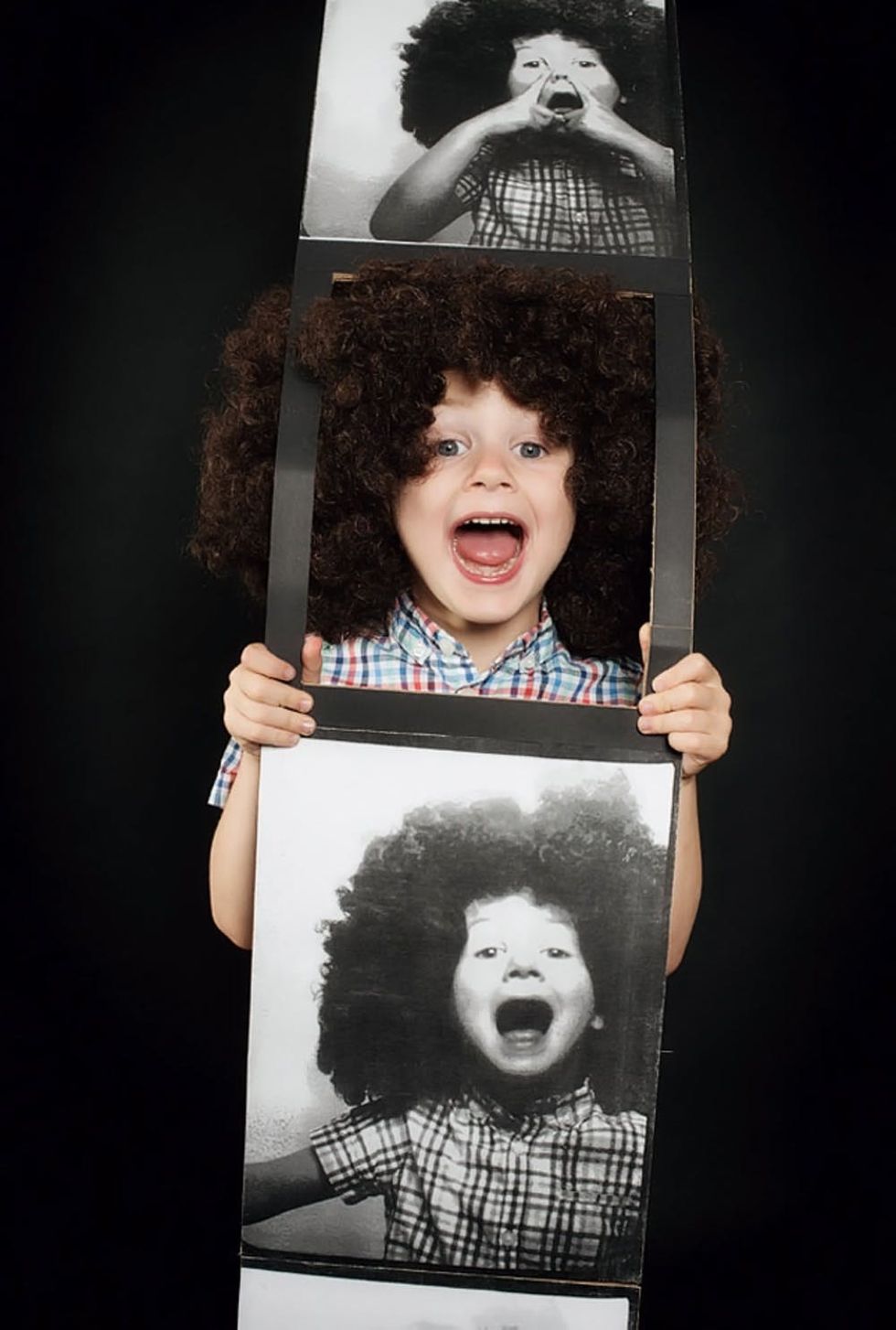 7. Photo Strip: We all love a good photo booth. Find your best strip, have the images blown up and then glue them to a long strip of cardboard for one photogenic costume. (via Oh Happy Day)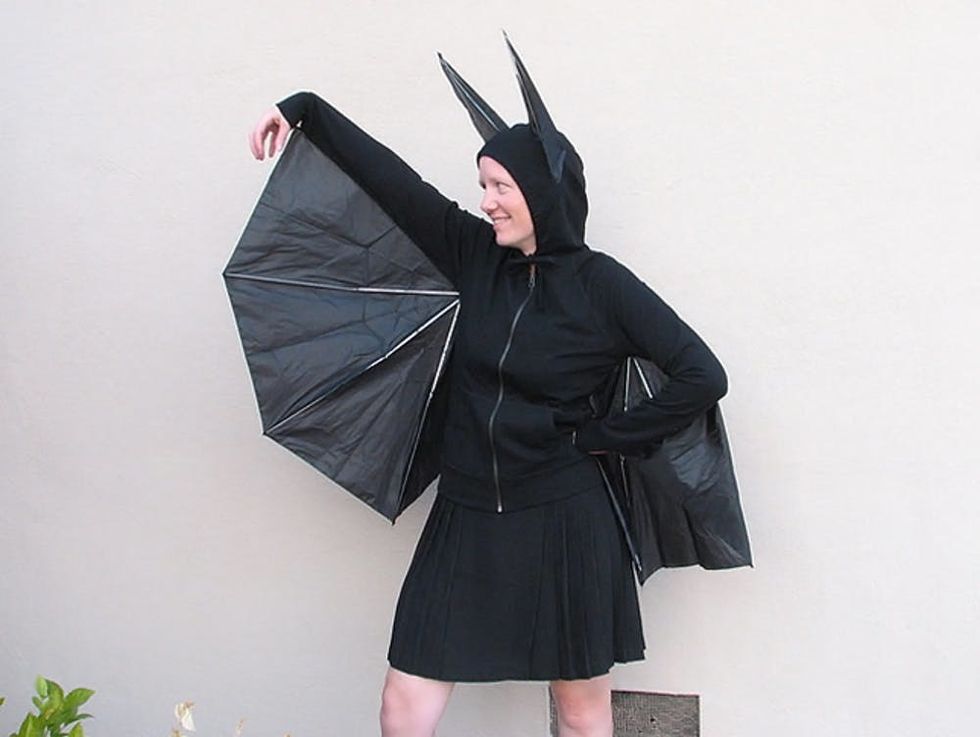 8. Bat Costume: Do you have an old or broken umbrella laying around? Then these DIY bat wings need to be on your radar. Even the ears are made using the umbrella! (via All Day Chic)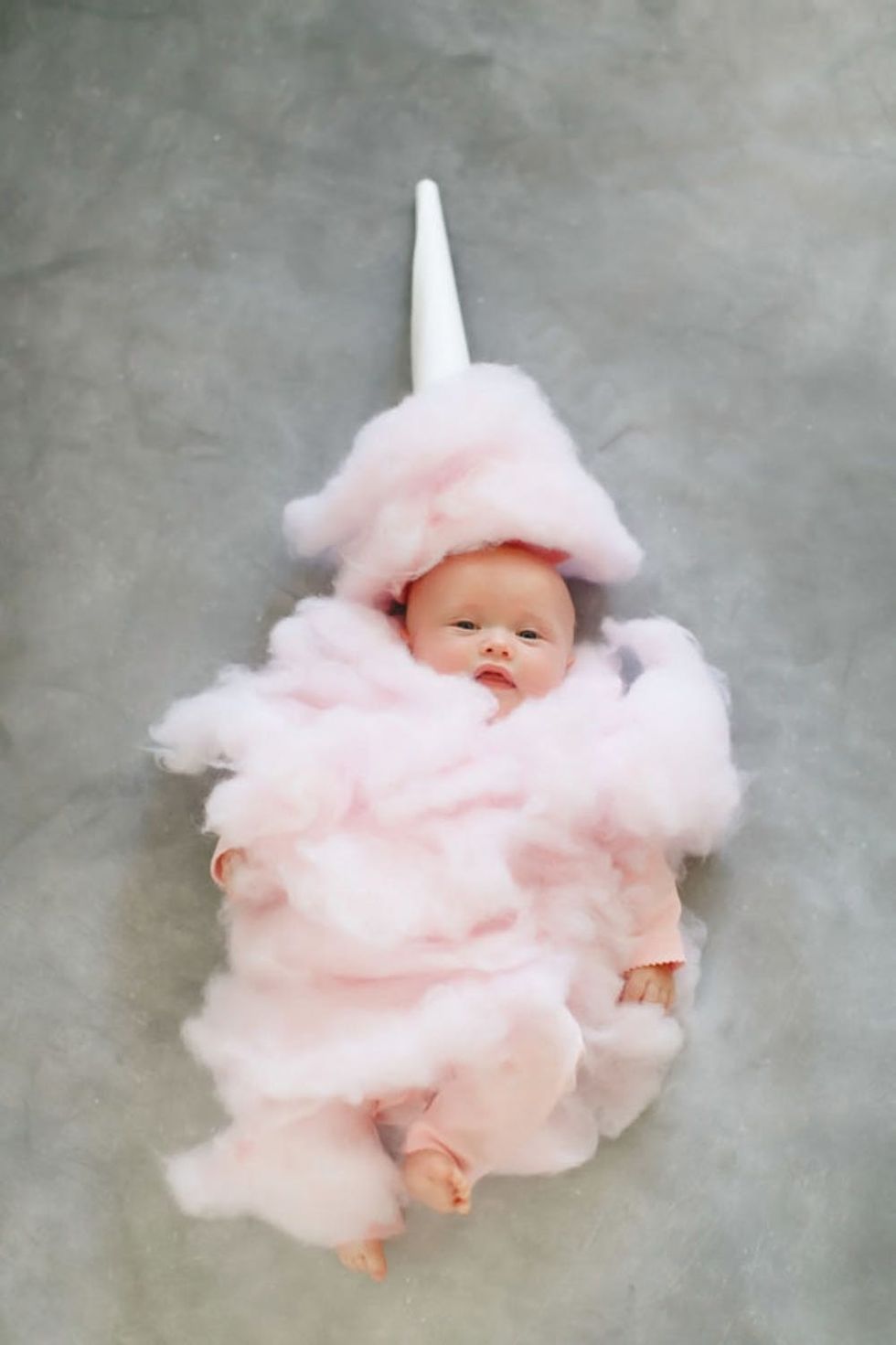 9. Cotton Candy: All you need for this cotton candy costume is some cotton or stuffing from an old pillow. Dye it pink and wrap it around your little one for a super sweet newborn costume. (via Style Me Pretty)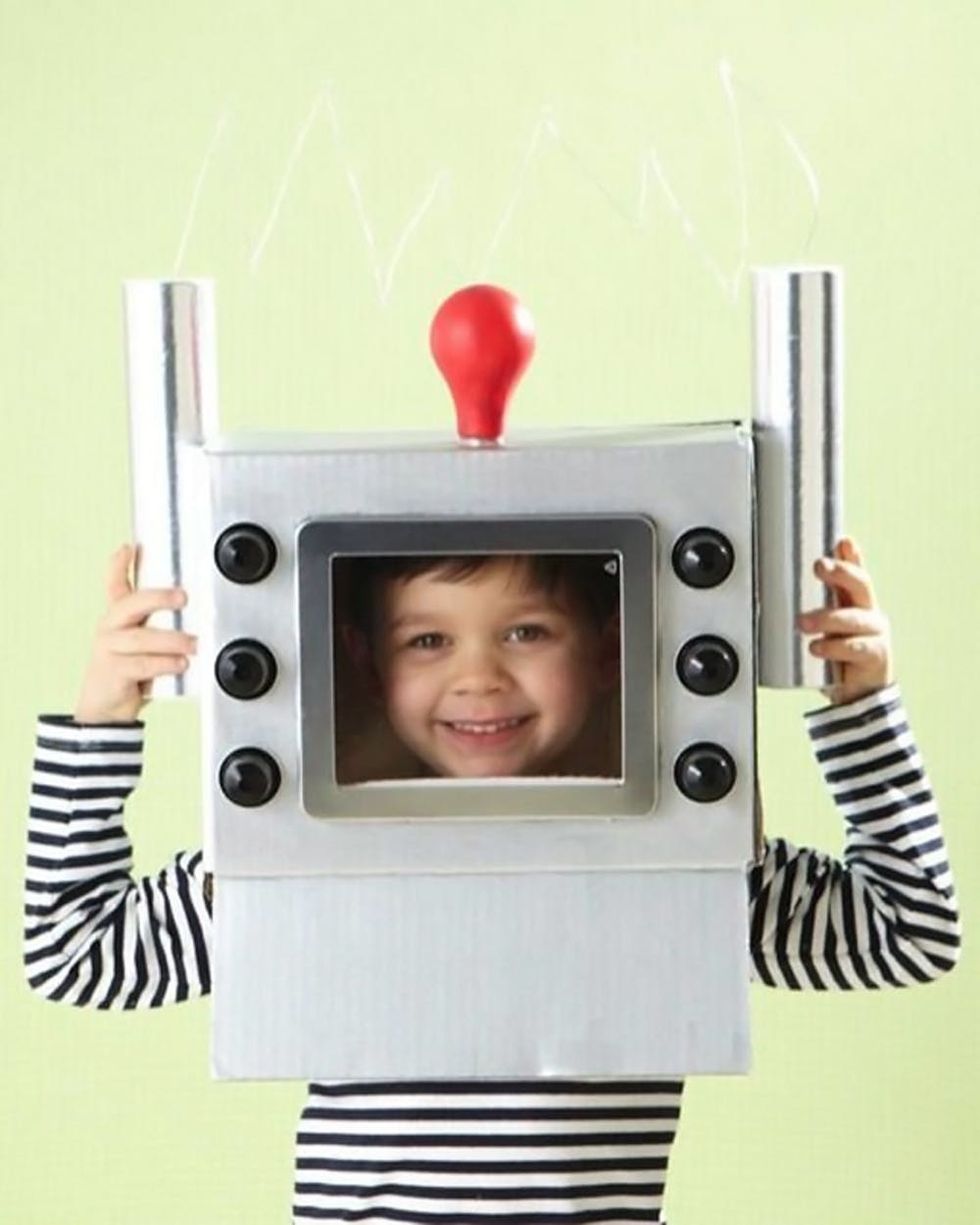 10. Vintage Robot: This robot-inspired DIY is made solely of recycled goods such as a cardboard box and lightbulb, making it a cute, creative costume option that is also good for the environment. (via Sweet Paul Mag)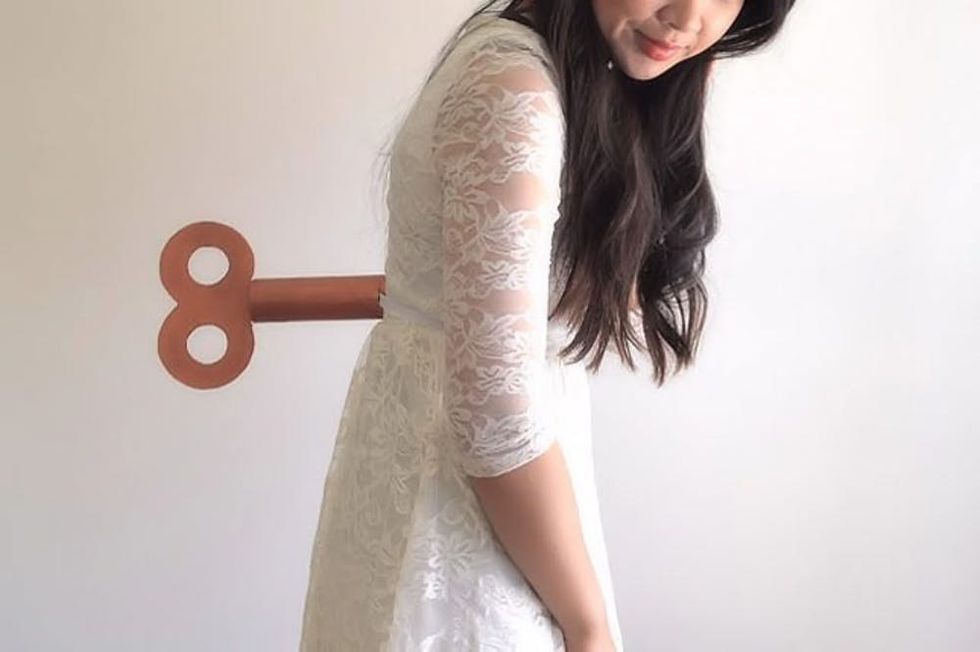 11. Wind-Up Doll: Make this wind-up key from an empty paper towel tube, then grab your favorite vintage dress for a perfect marionette-inspired look. (via Kristen Nunez)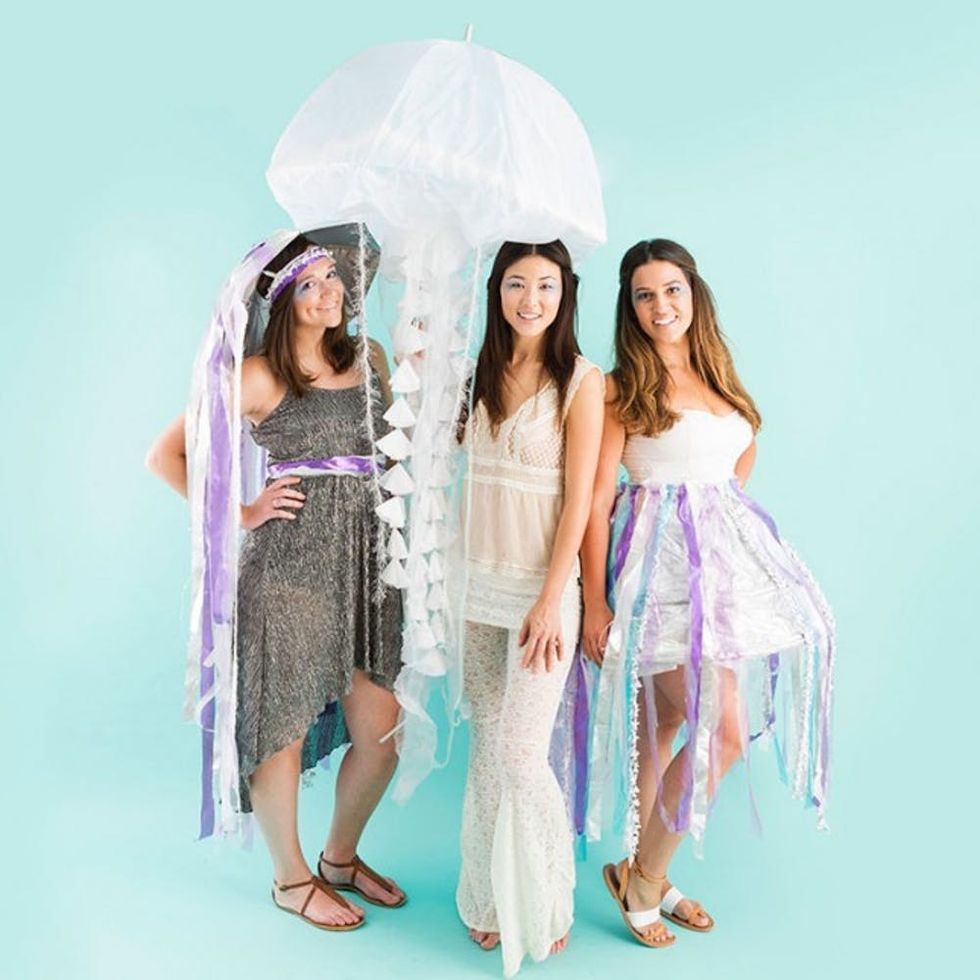 12. Jellyfish: There are quite a few ways to dress up as this sea creature if you have an old umbrella on hand. Grab your gals for a group costume that is sure to make everyone jelly. (via Brit + Co)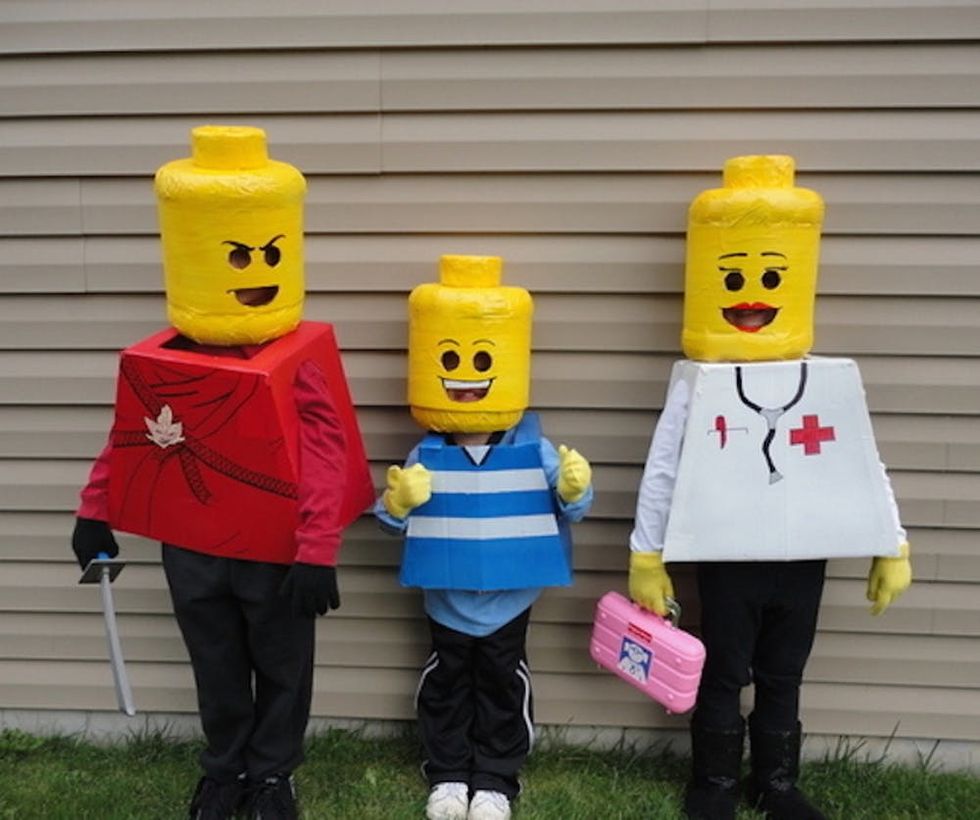 13. LEGOs: Cardboard, leftover tubs and beer coozies are the pieces you need for this LEGO-inspired group costume. (via Costume Works)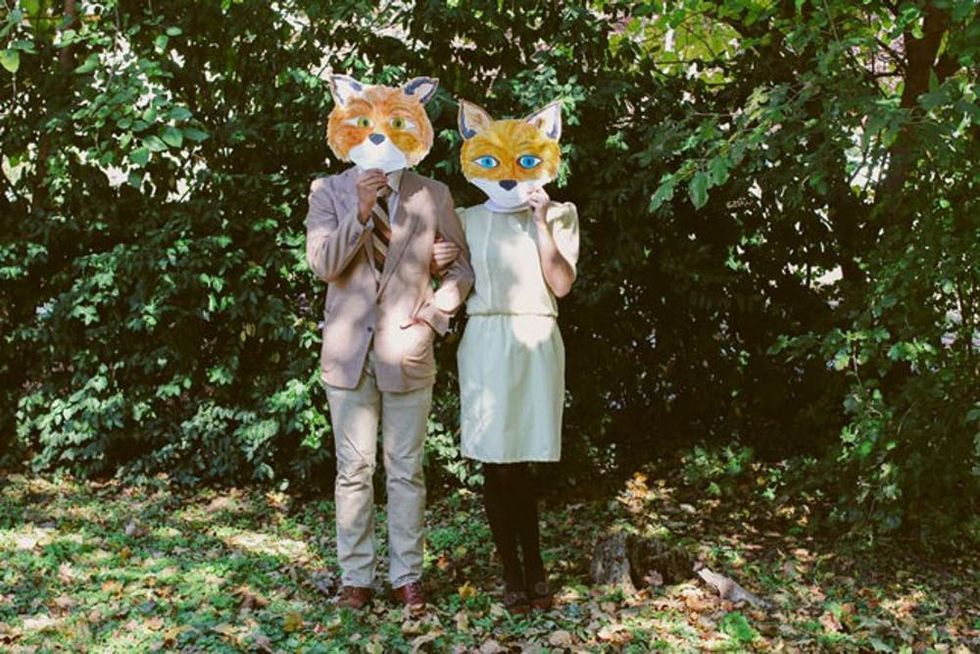 14. Fantastic Mr. Fox: This Wes Anderson-inspired couples costume requires poster board and your drawing skills to create fox-faced masks. It's anything *but* a cluster cuss. (via A Beautiful Mess)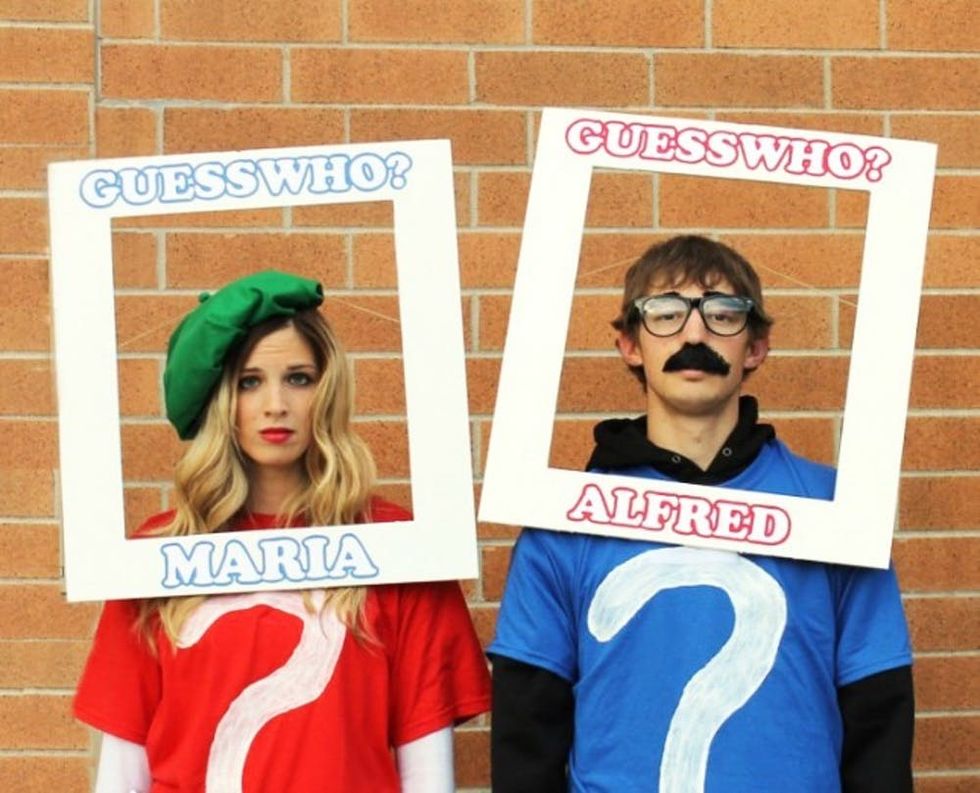 15. Guess Who?: Leave your fellow party guests guessing with this mysterious board game costume. Simply cut out a square of cardboard, paint an old t-shirt and you have a perfect couples (or group) costume. (via Coolest Handmade Costumes)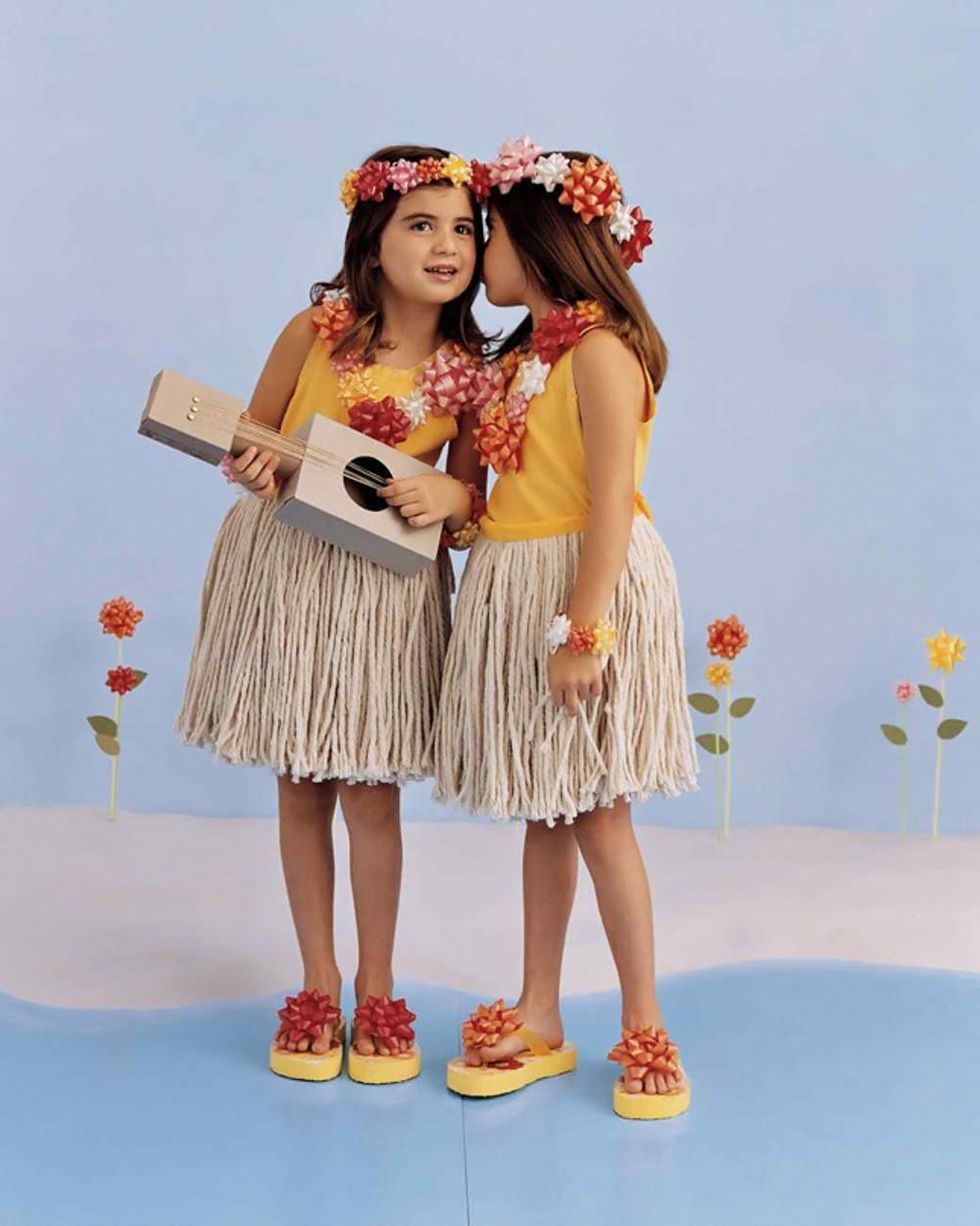 16. Hula Skirt: Grab that extra (clean) mop head from your cupboard and whip up a hula skirt in no time. (via Martha Stewart)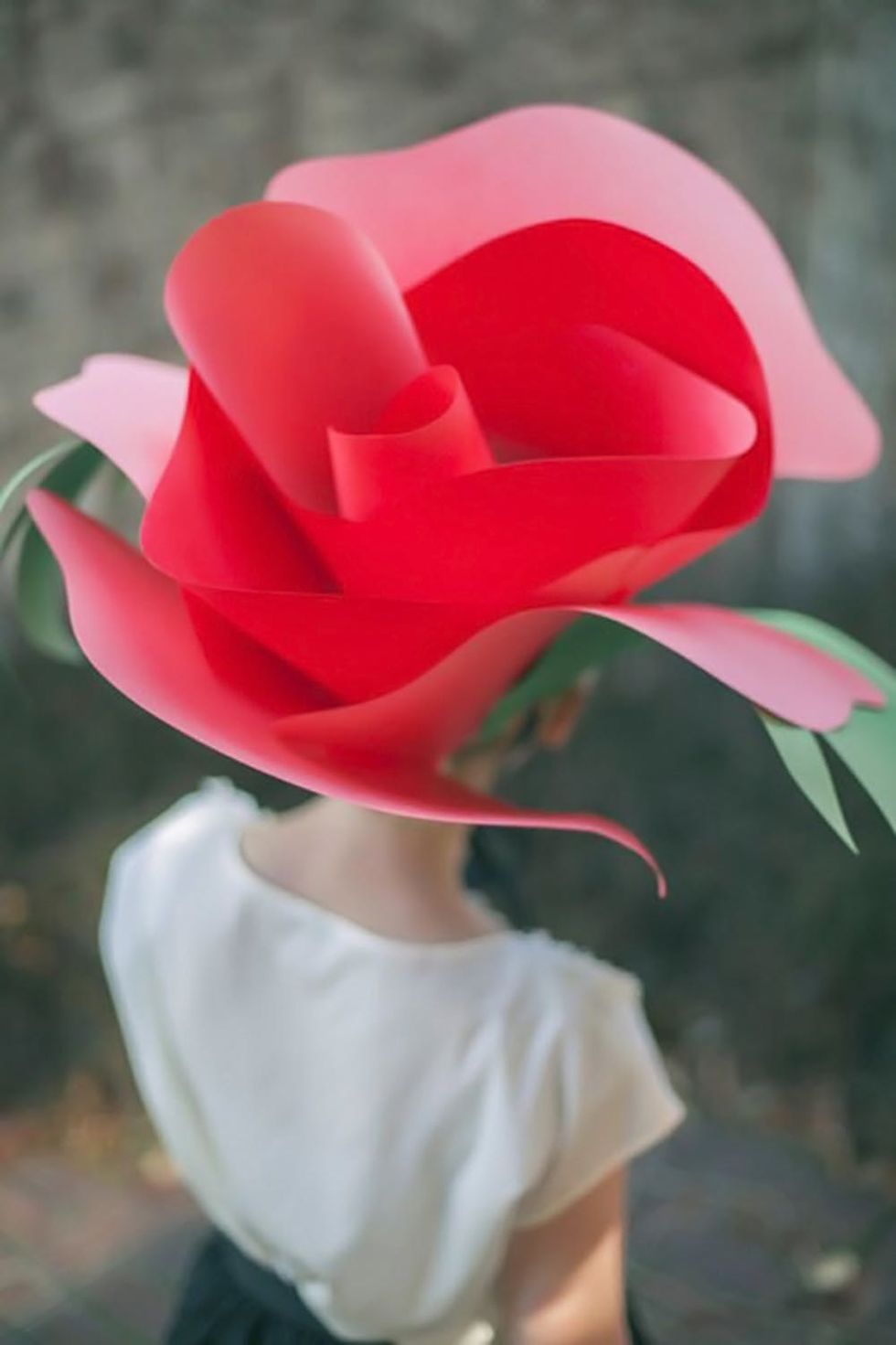 17. Flower Power: Take those skills you learned in that paper flower class to the next level with this DIY hat for a chic trick-or-treat extravaganza. (via The House That Lars Built)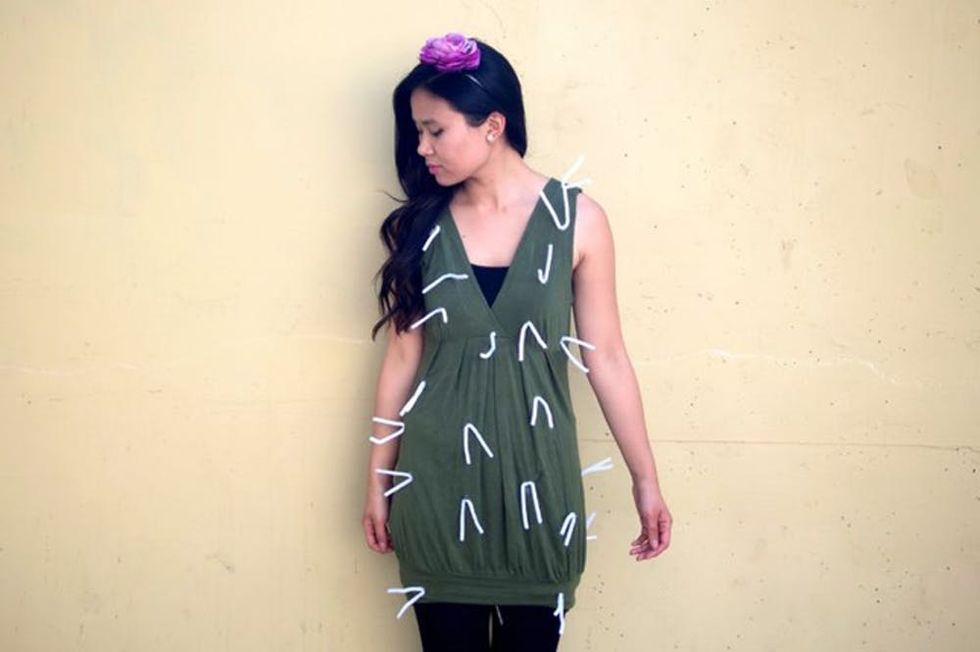 18. Cactus: Put that old green dress you never wear to good use this holiday by attaching some white pipe cleaners for this super succulent frock. (via Brit + Co)
Do you have any clever costume DIYs? Be sure to share with us in the comments!