39 Last-Minute DIY Halloween Costume Ideas for Kids
Aug 15, 2018
With Halloween on the horizon, we have to ask the question: Have your toddlers made up their minds about what they want to be for Halloween? When the party store will be picked over and you aren't stoked about a store-bought costume anyway, what do you do? Just choose from any one of these 39 DIY kids costumes that you can whip up in a flash. No tricks here!
---
Pineapple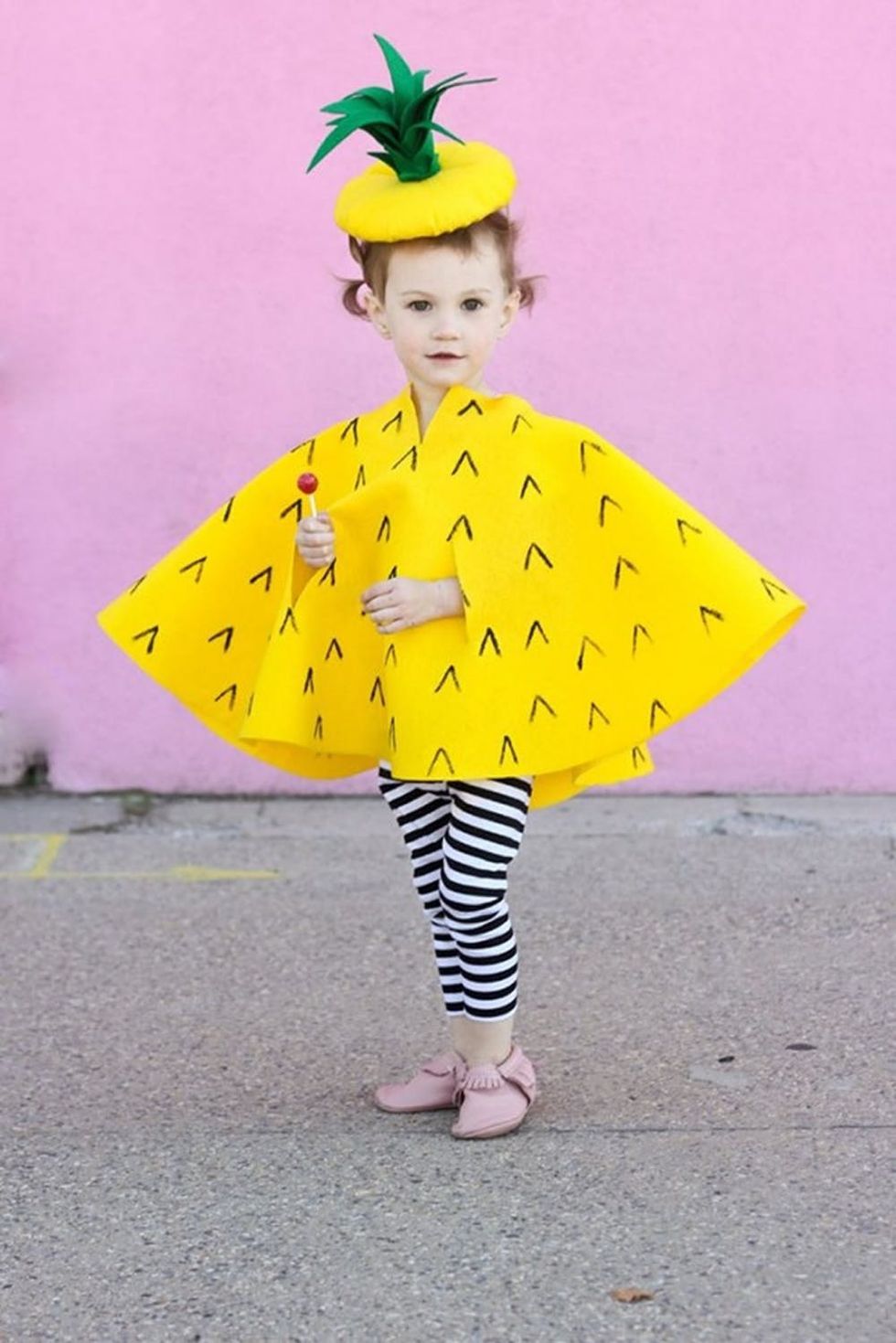 Show your love for the sweet tropical fruit with this simple no-sew costume. (via Delia Creates)
Snail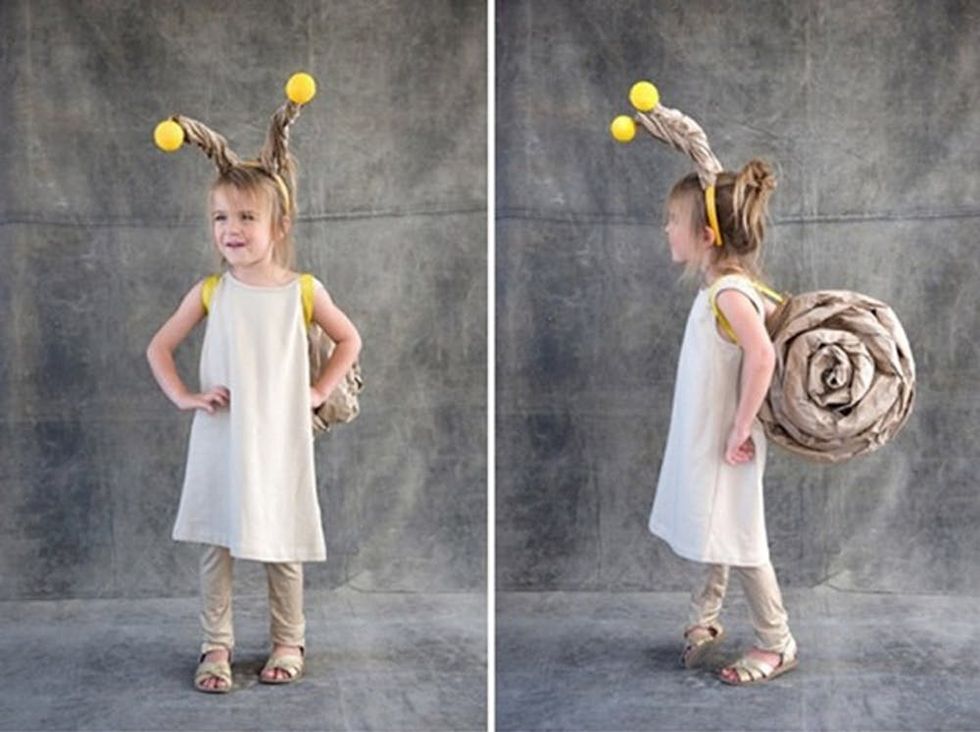 There's no fussing with masks or itchy wigs. This costume is basically just a backpack and should help keep complaints to a minimum (hopefully). Just try not to leave a snail trail on your way through the neighborhood. (via Oh Happy Day)
Cloud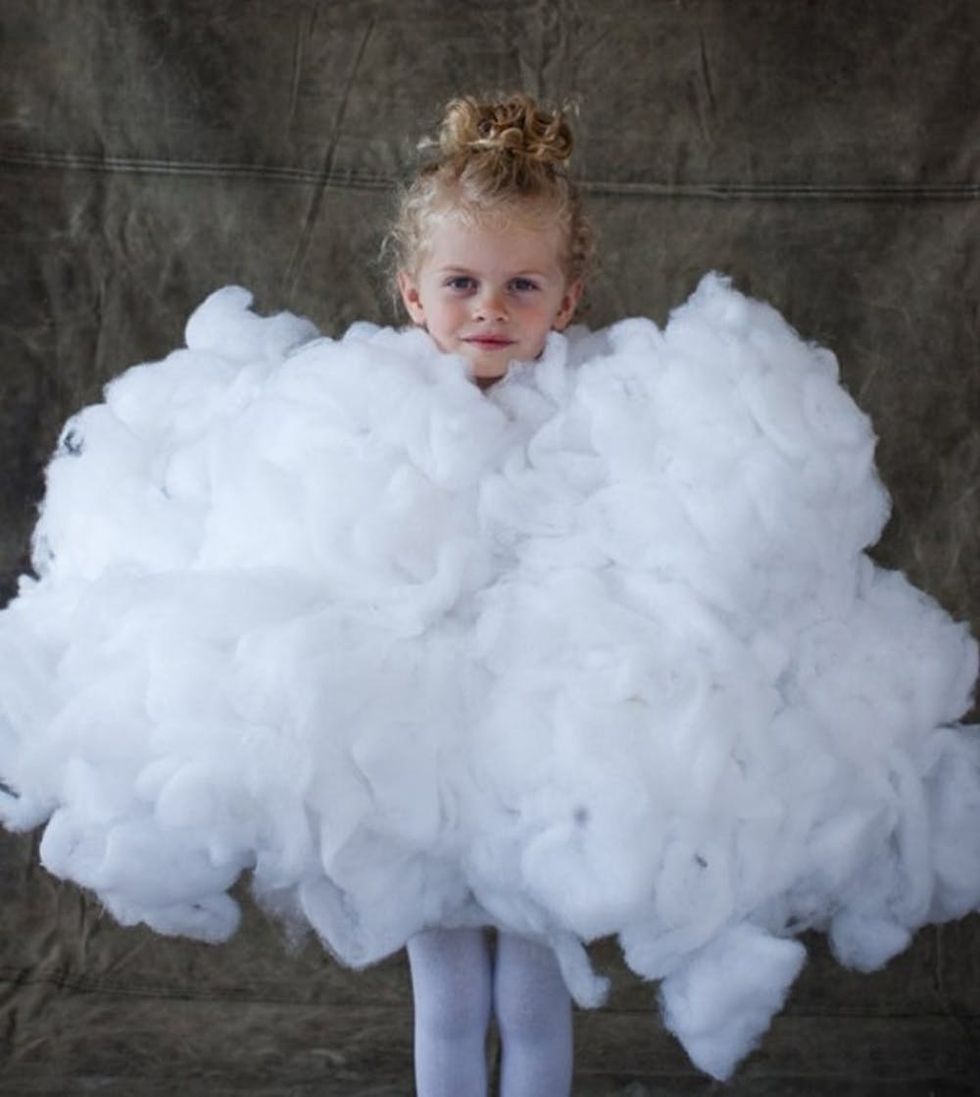 If you're looking for a totally original costume, this is about as unique as it gets. Chances are you probably won't see another cloud walking around on Halloween. (via Oh Happy Day)
<em>Moonrise Kingdom</em>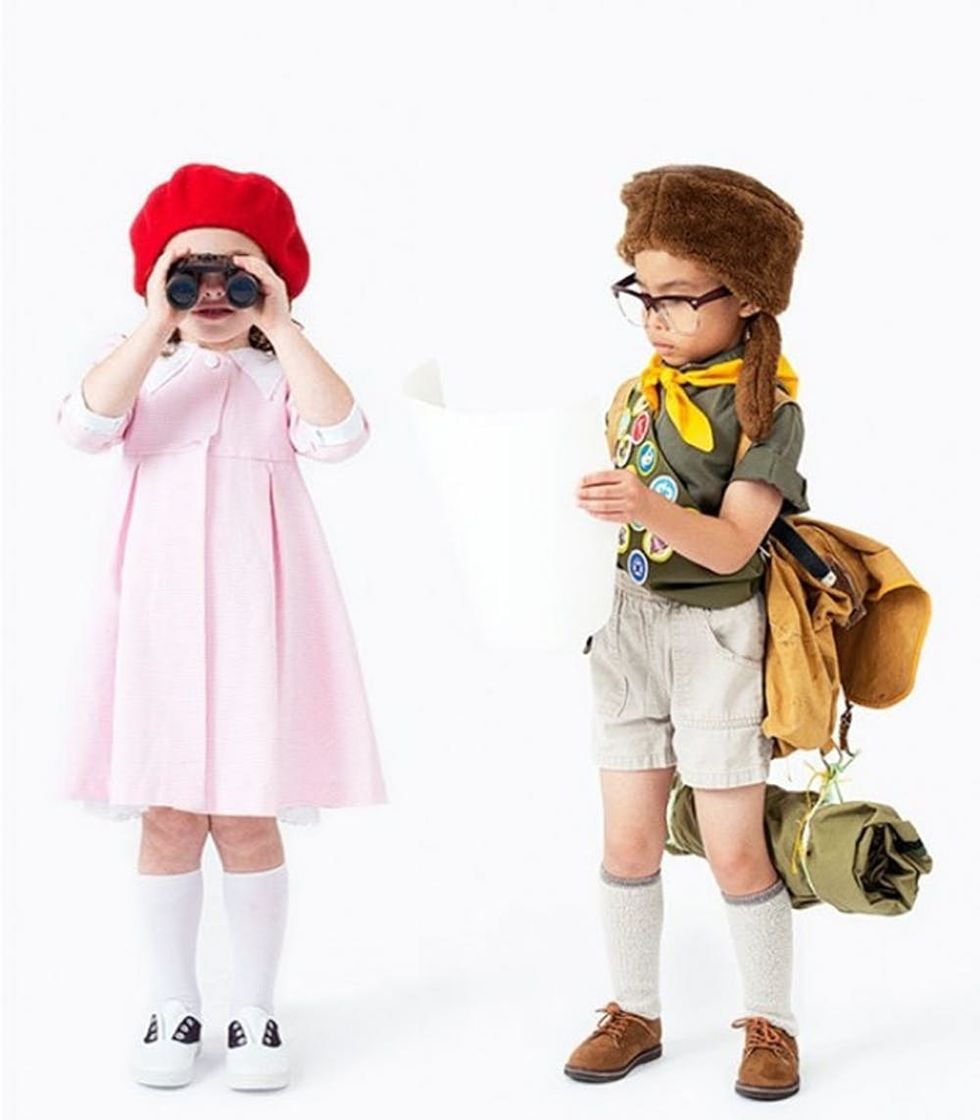 These getups look great on their own, but paired together they are complete perfection. (via Oh Happy Day)
Super Girl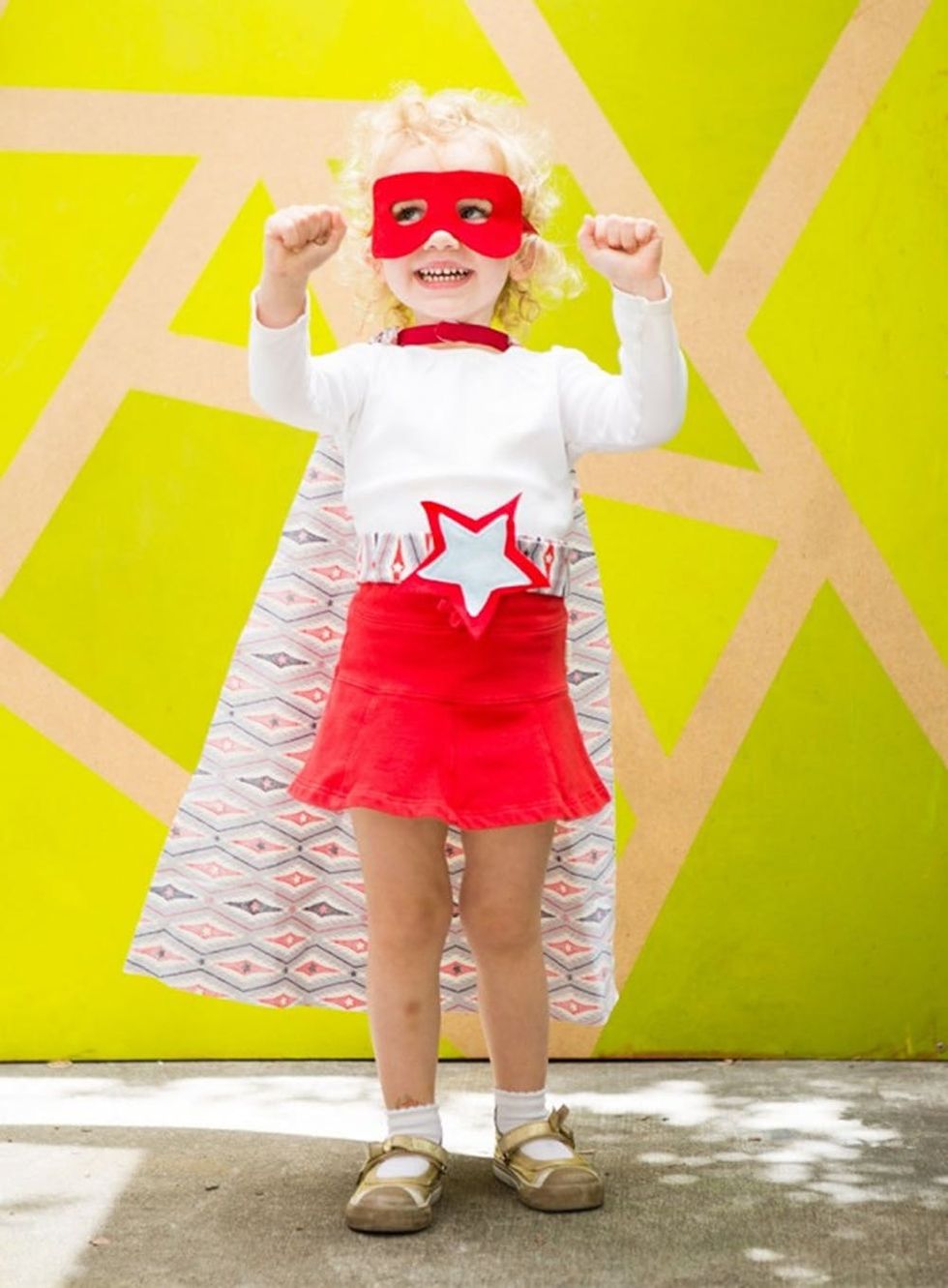 With just one yard of fabric, you can turn your toddler into the most stylish superhero in town. (via Brit + Co)
Hipster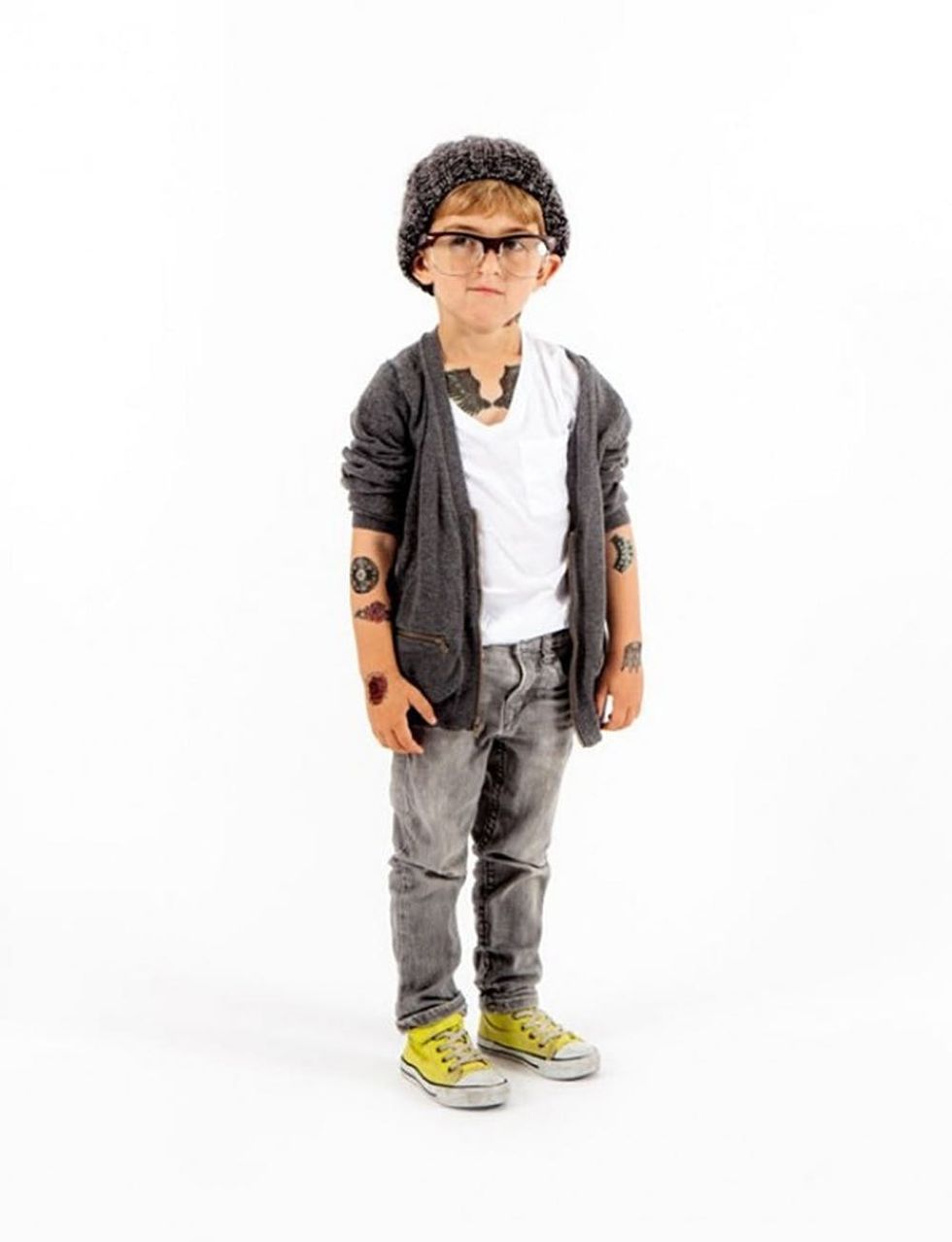 Let your little one borrow your favorite beanie for just one night and have them pick out their own (temporary) tattoos. Just don't be surprised when they think they're too cool to hold the candy bucket. (via Oh Happy Day)
Ira Glass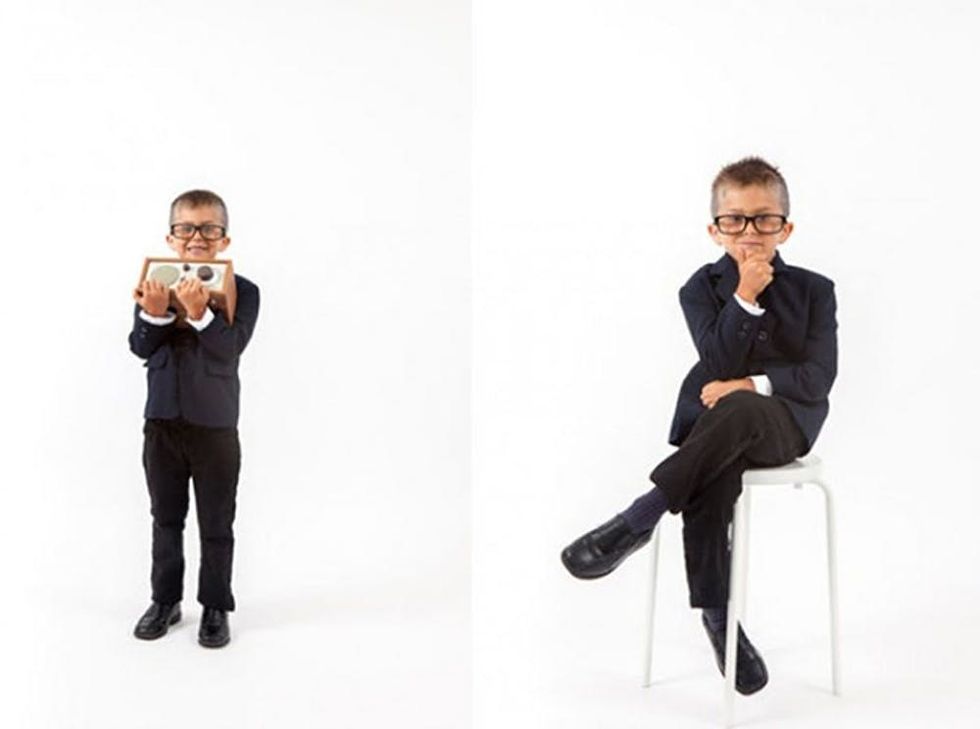 Spiked hair is key, and don't forget to spray the sides with gray hairspray. Carrying around a radio (or making the bucket look like one!) ties it all together. (via Oh Happy Day)
Donut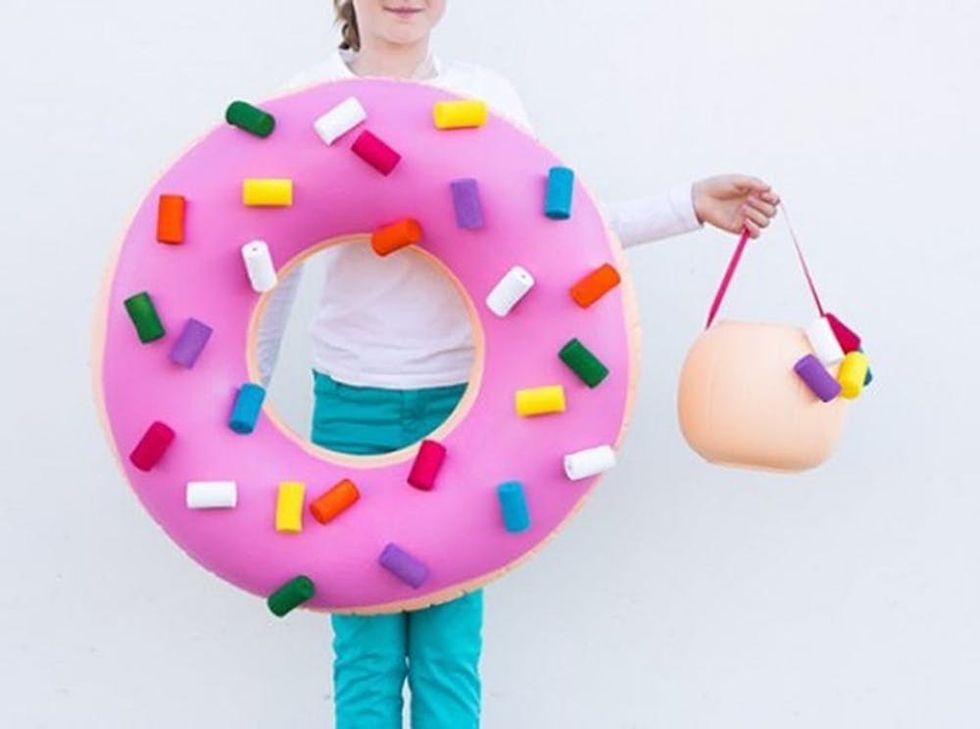 You can transform into your favorite sweet treat with an inner tube and foam hair curlers (genius, we know!). If sprinkles aren't your thing, you can always go with chocolate glazed. (via Studio DIY)
Mr. Rogers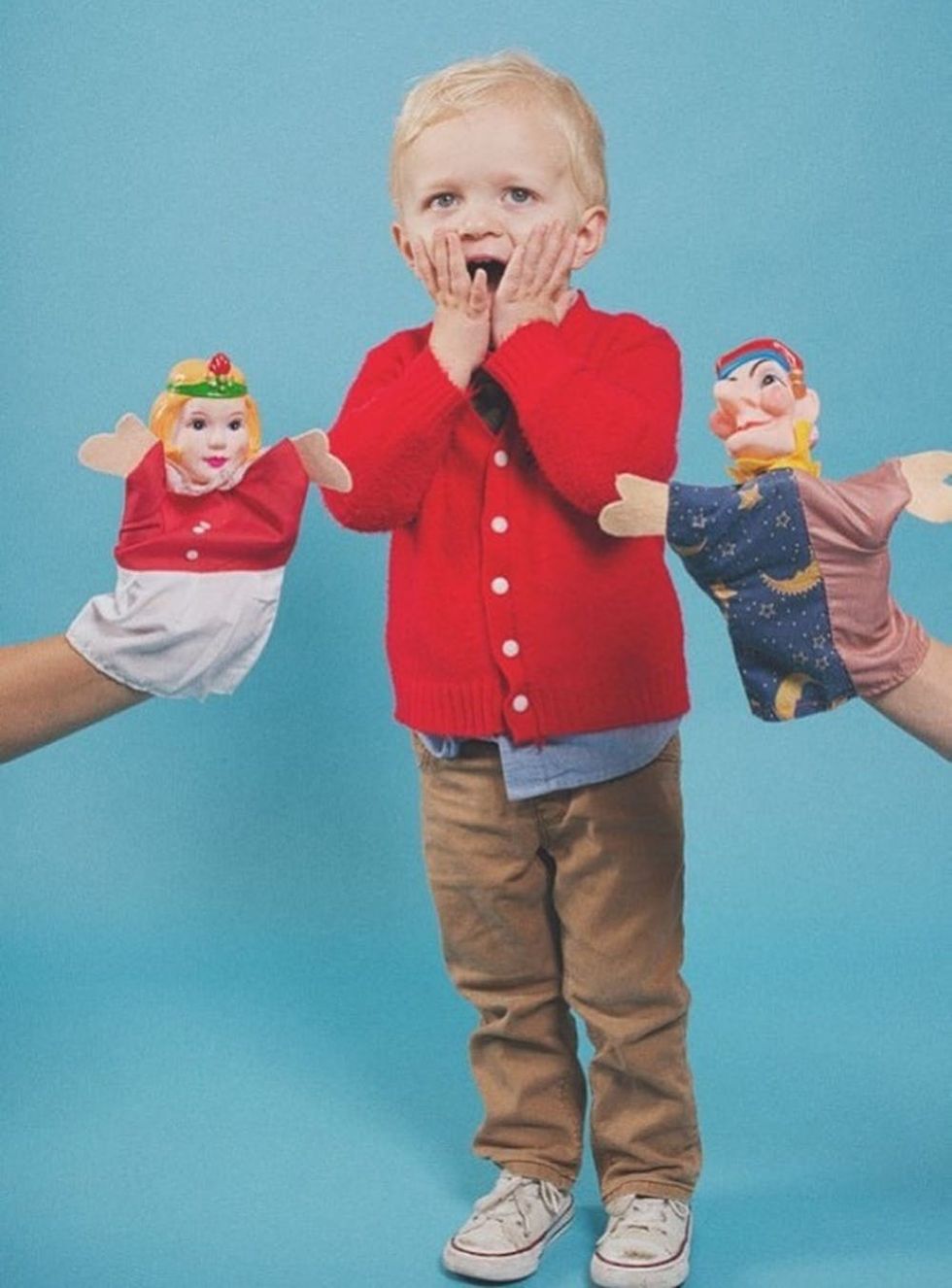 Accessorize with a few hand puppets or splurge on vintage ones from Etsy. (via Oh Happy Day)
Cotton balls and a rubber duck are in every well-stocked bathroom. Adorable kid not included! (via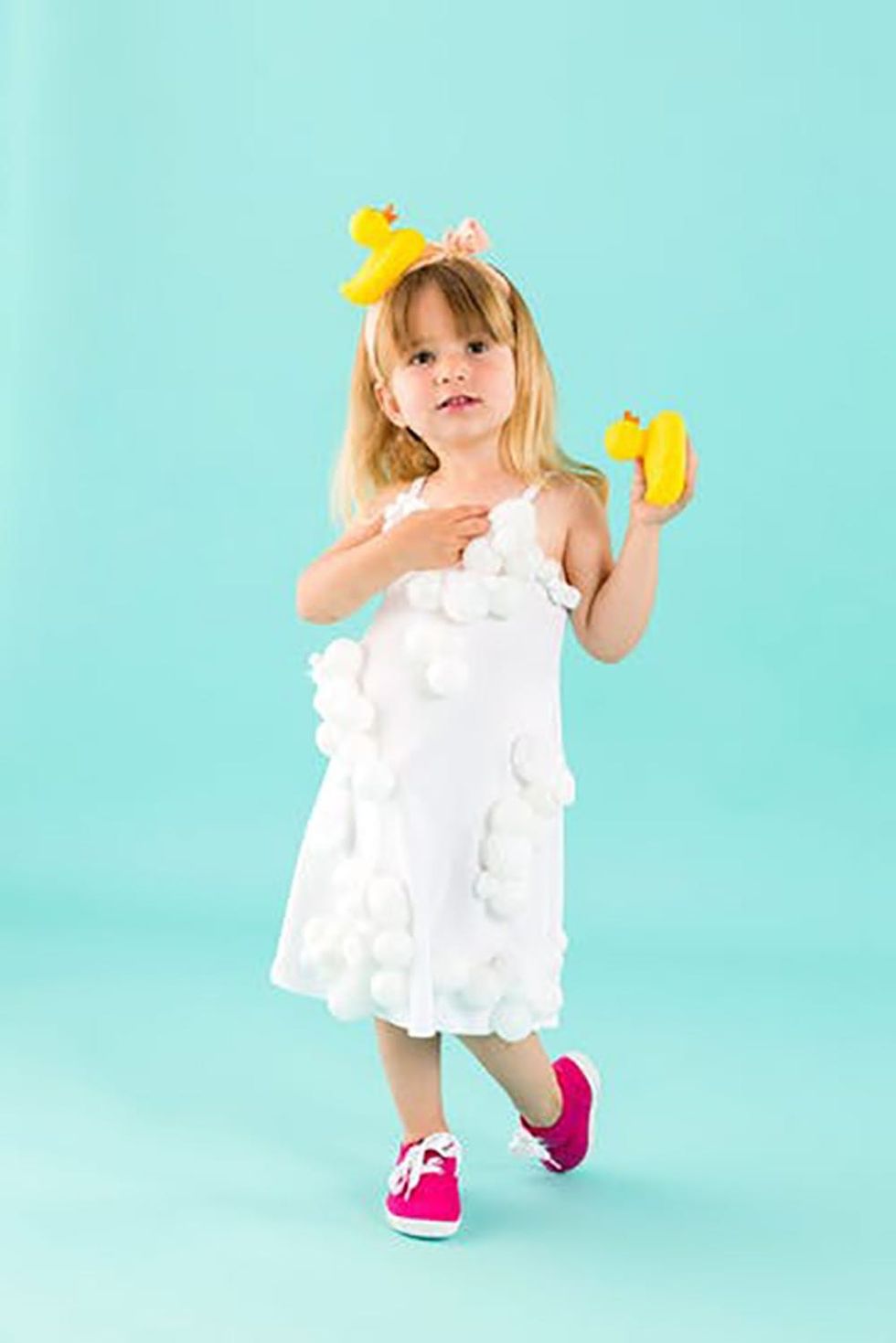 )
It's time to repurpose those gymnastics tights and leotards and get creative with the sponge brushes. (via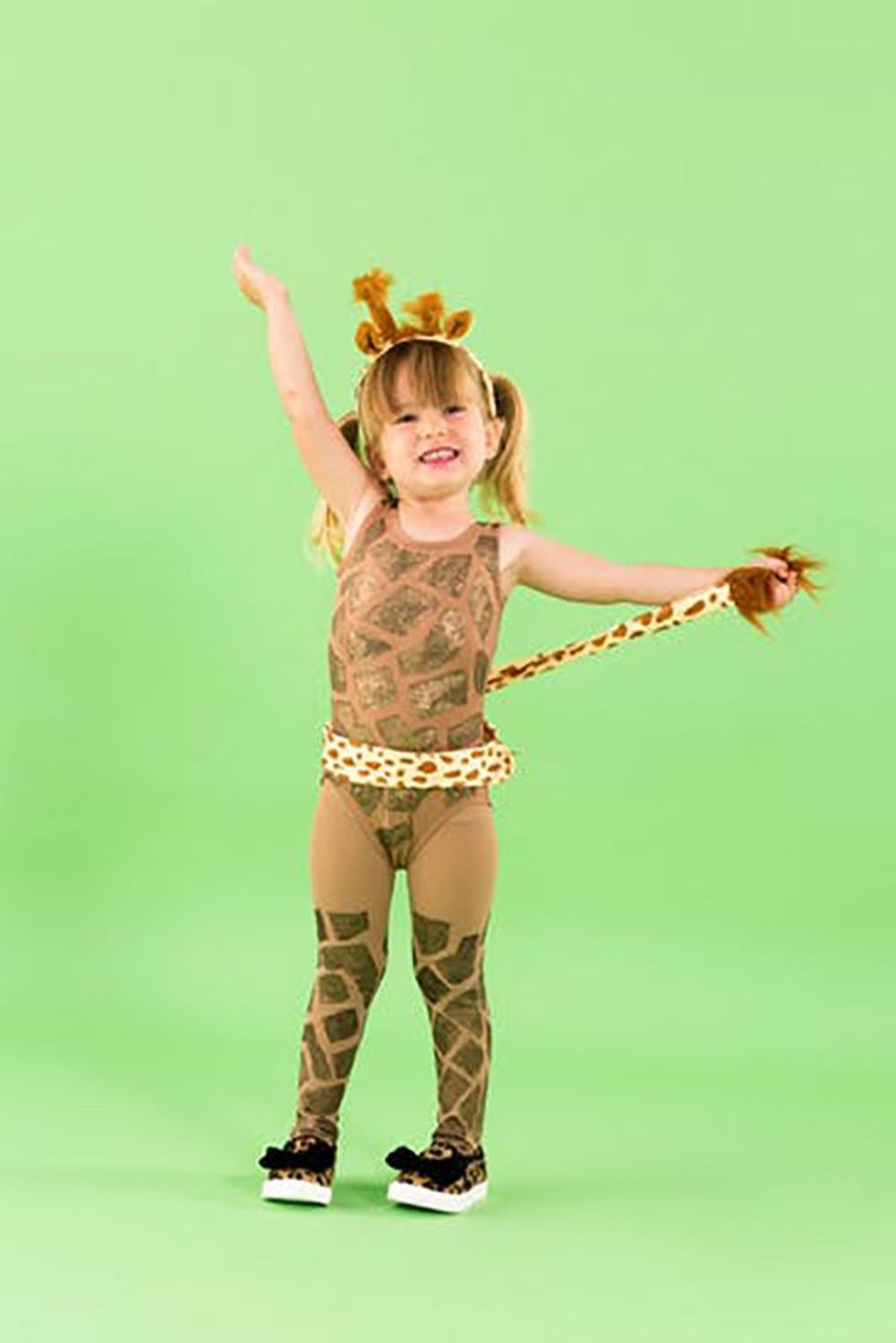 )
Grab a summer dress and add a dramatic and colorful flower crown. (via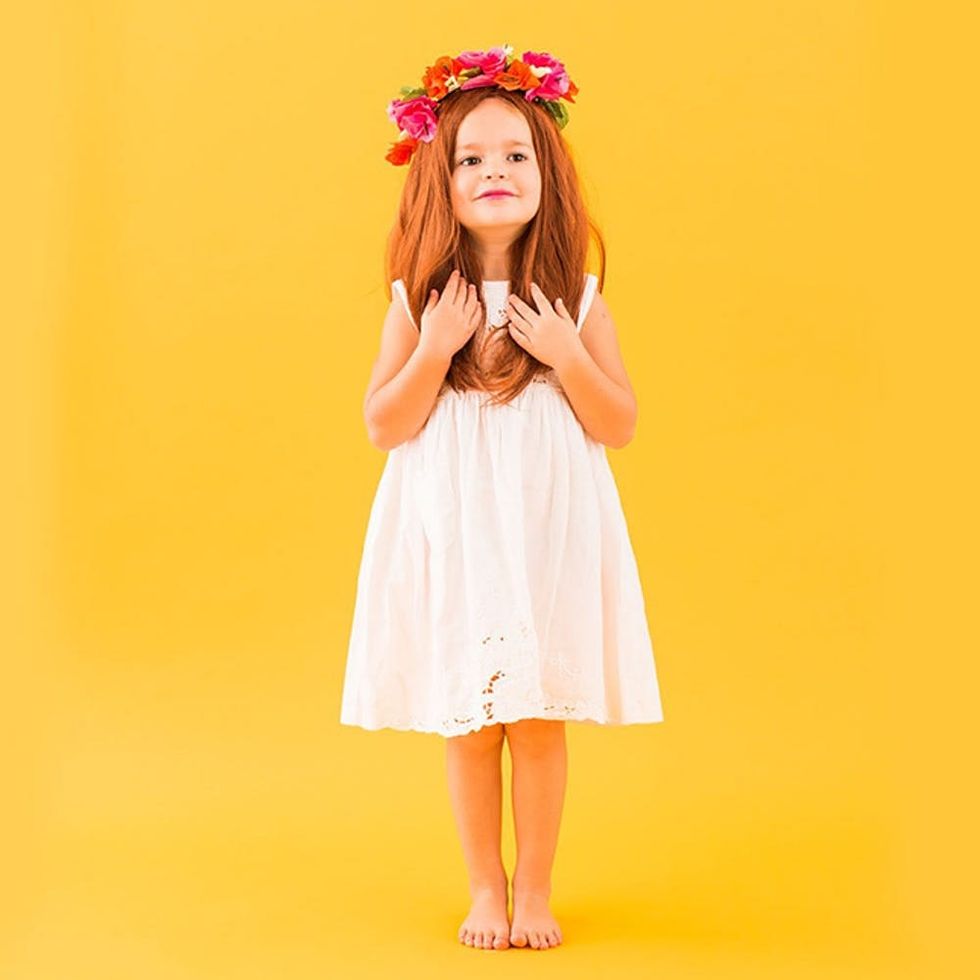 )
Dig deep into the closet for the snazzy party outfit, and add some cardstock cut-out stars. (via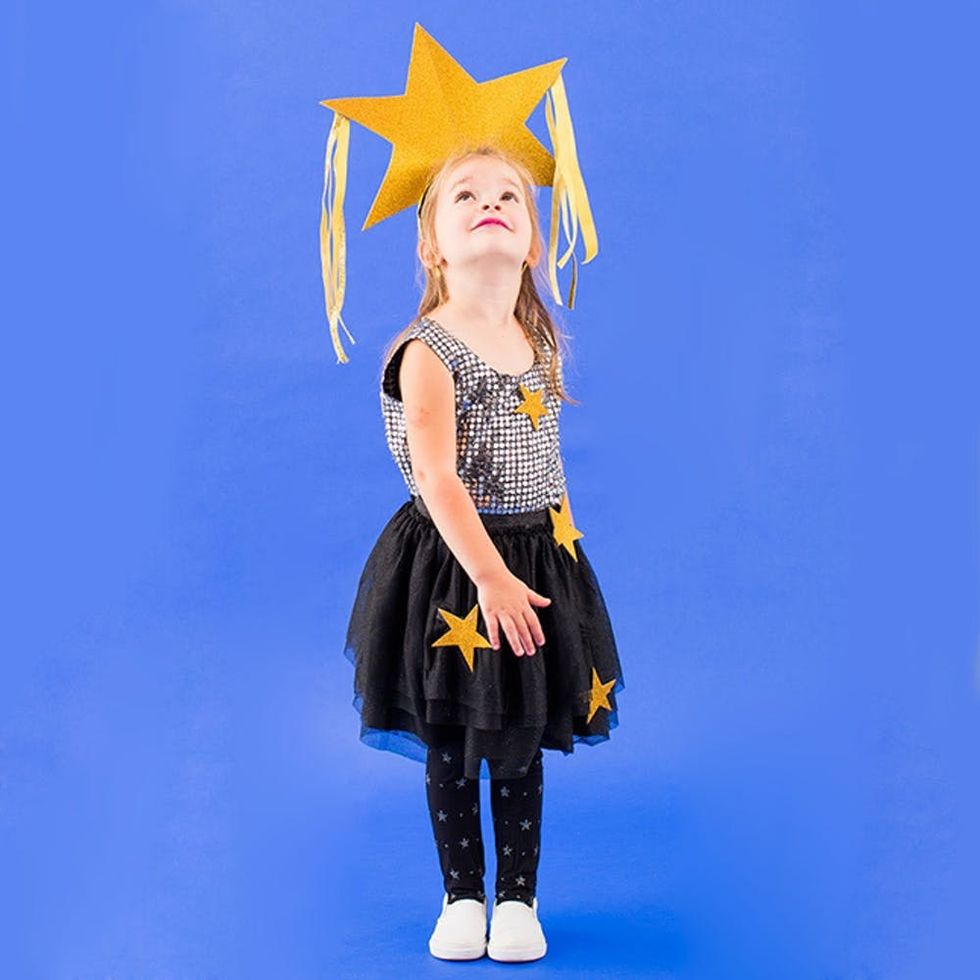 )
You can DIY the whole duo's ensemble; it just depends on how much red faux fur you have access to. (via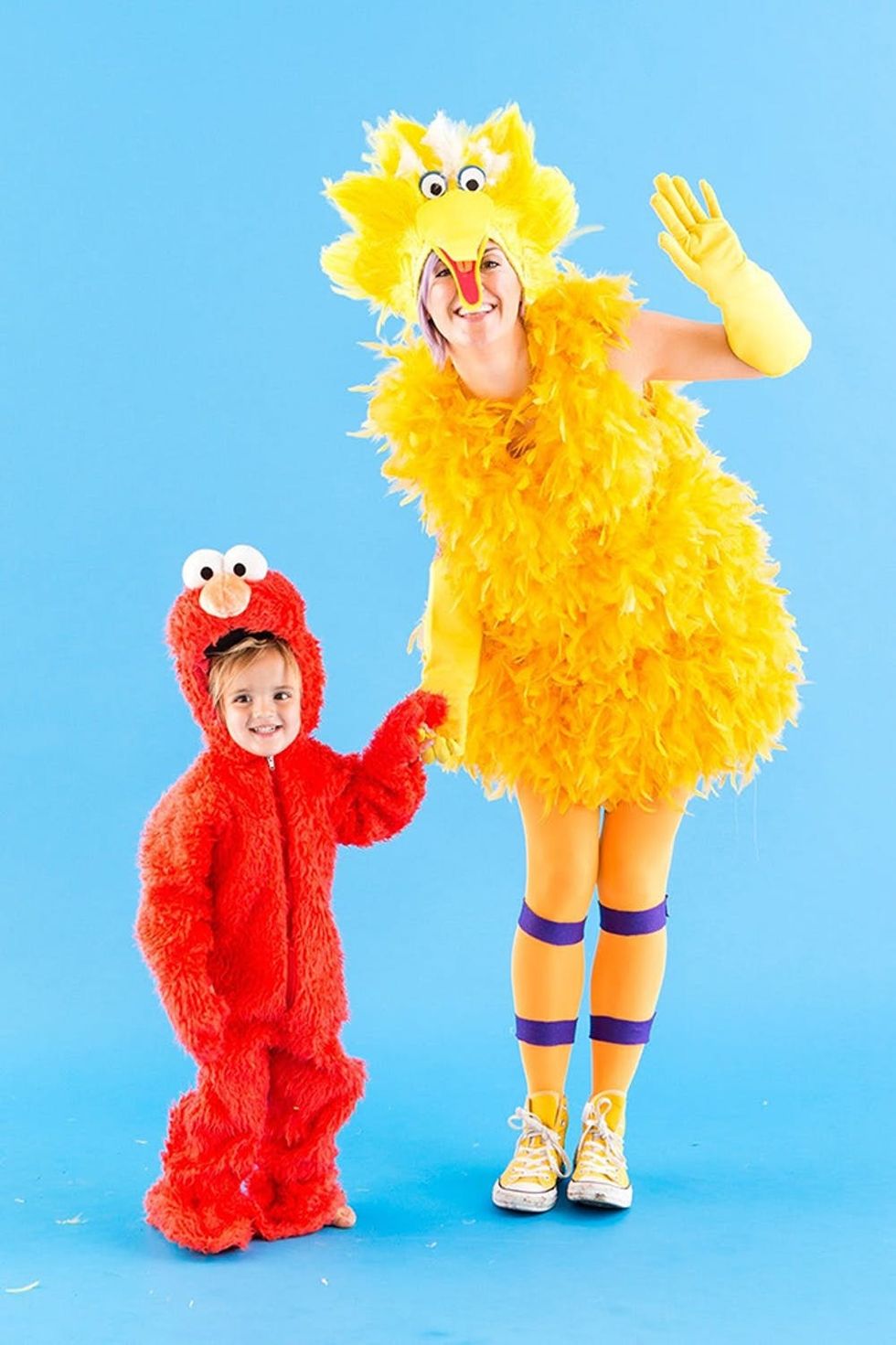 )
You've been dying to try this since you saw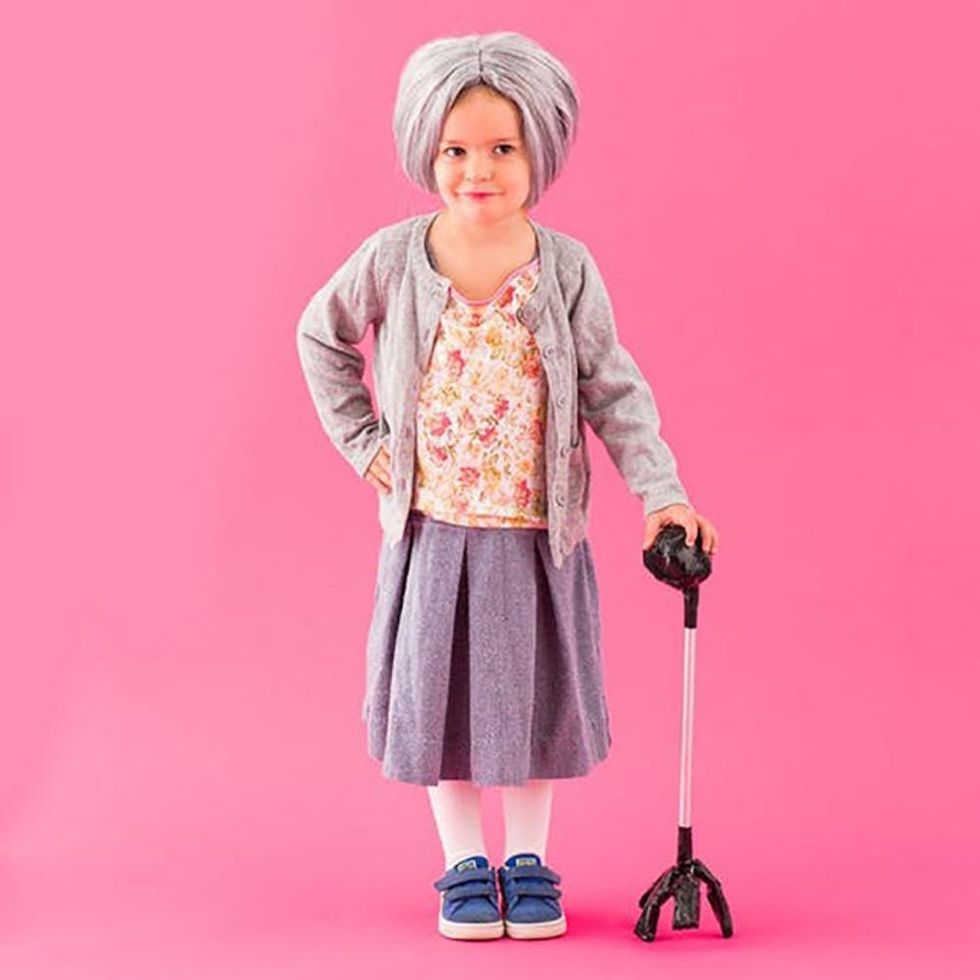 all those years ago. The time is now to finally do it. (via Brit + Co)
All you need for this one is a trip to the grocery store for a cheap umbrella and some salt. (via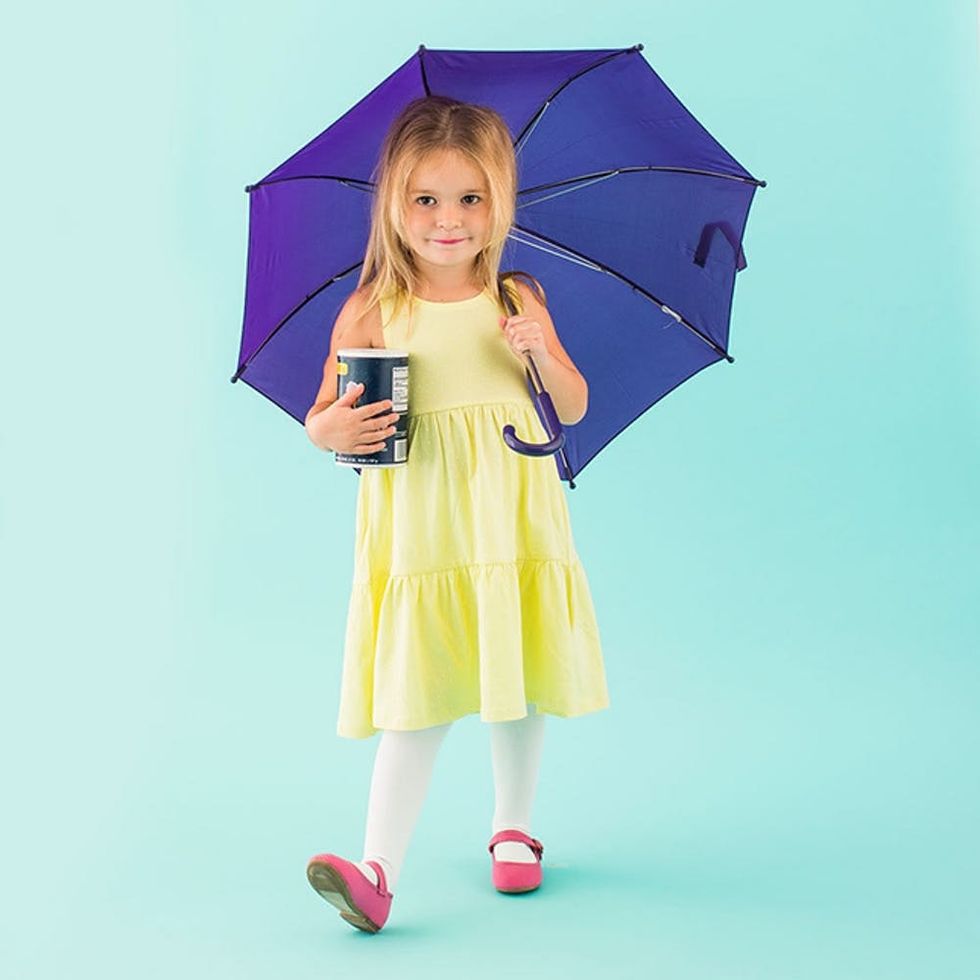 )
Any onesie can be pink with some dye packets, and a permanent marker will cover the rest. (via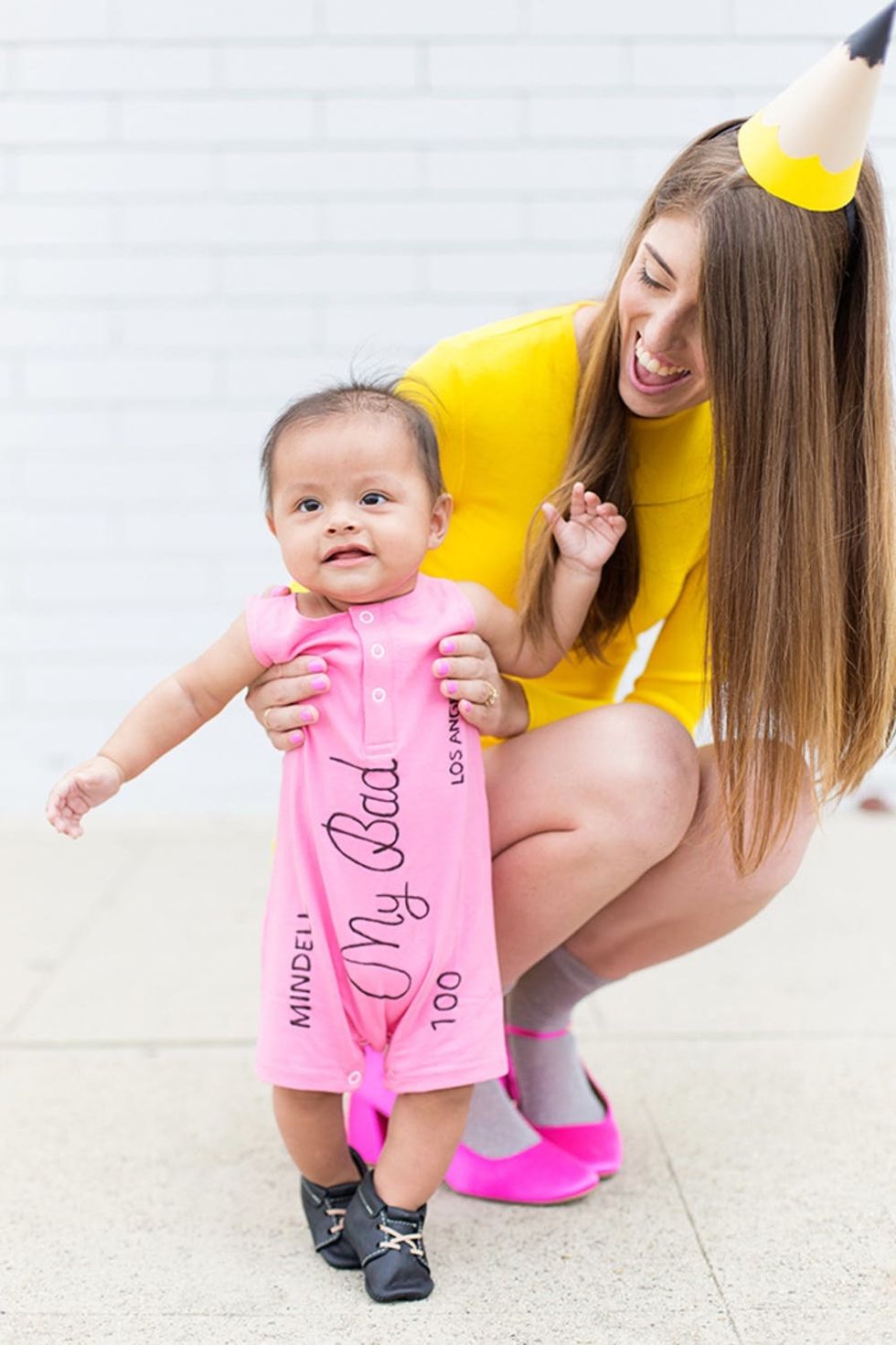 )
The best part about this one is that it has the option of being gender neutral. The tutu is between you and the kid. (via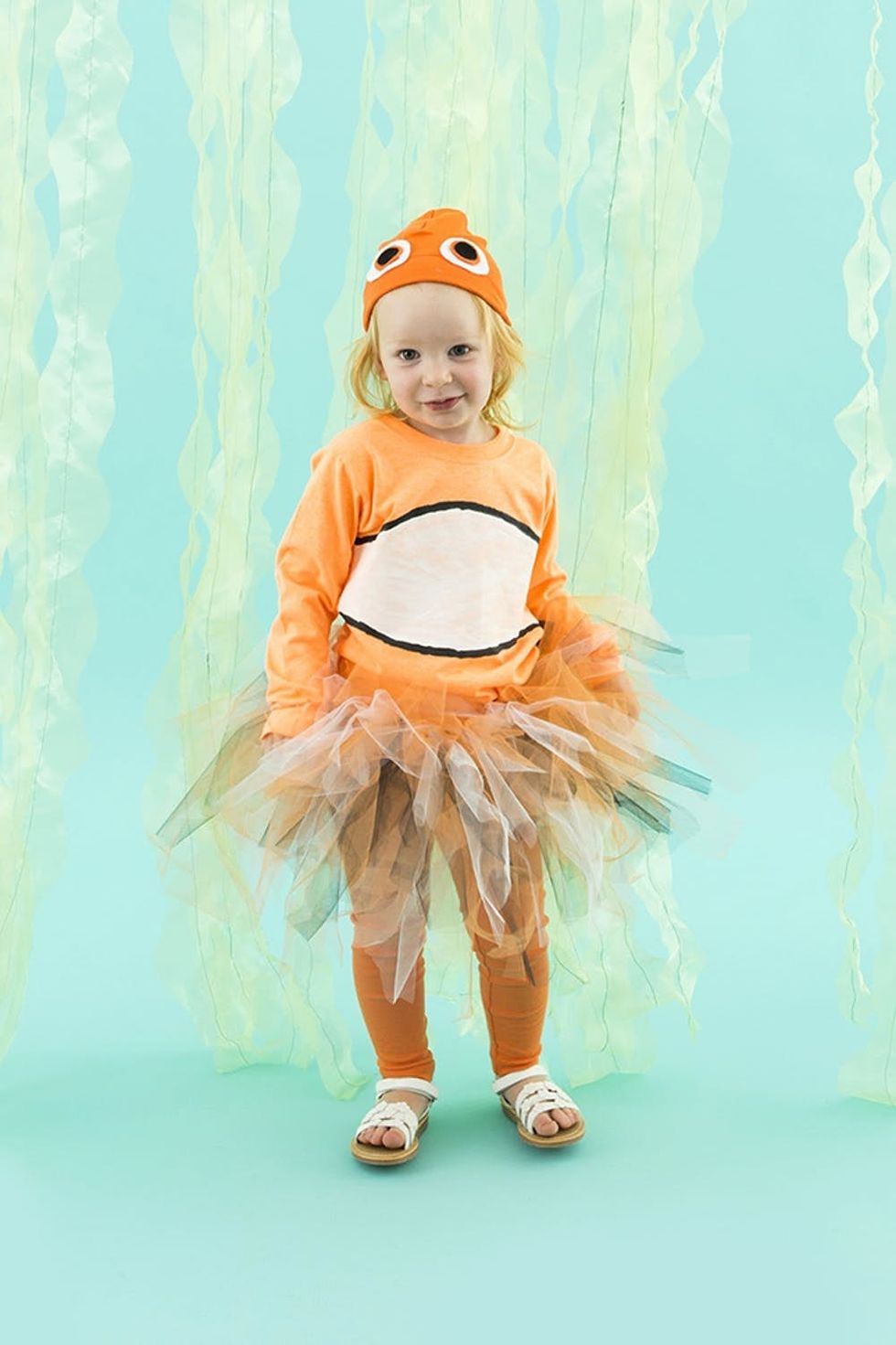 )
While the jumpsuit totally makes the look, a good jumper will do the trick. For the patches? Amazon for the win. (via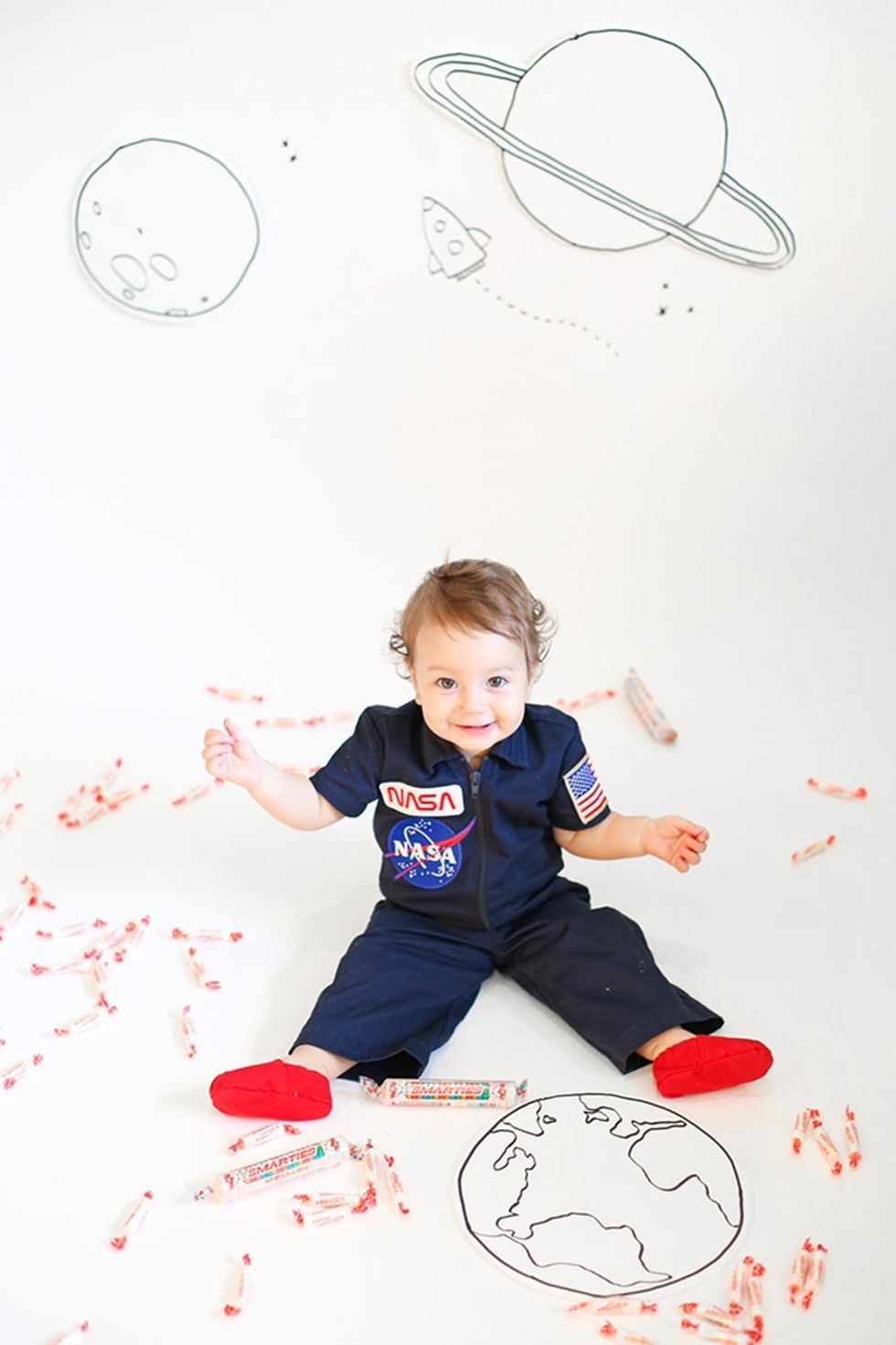 )
Bust through that supply of leftover crafting felt, and add big blue eyes and some fins to a well-used T-shirt. (via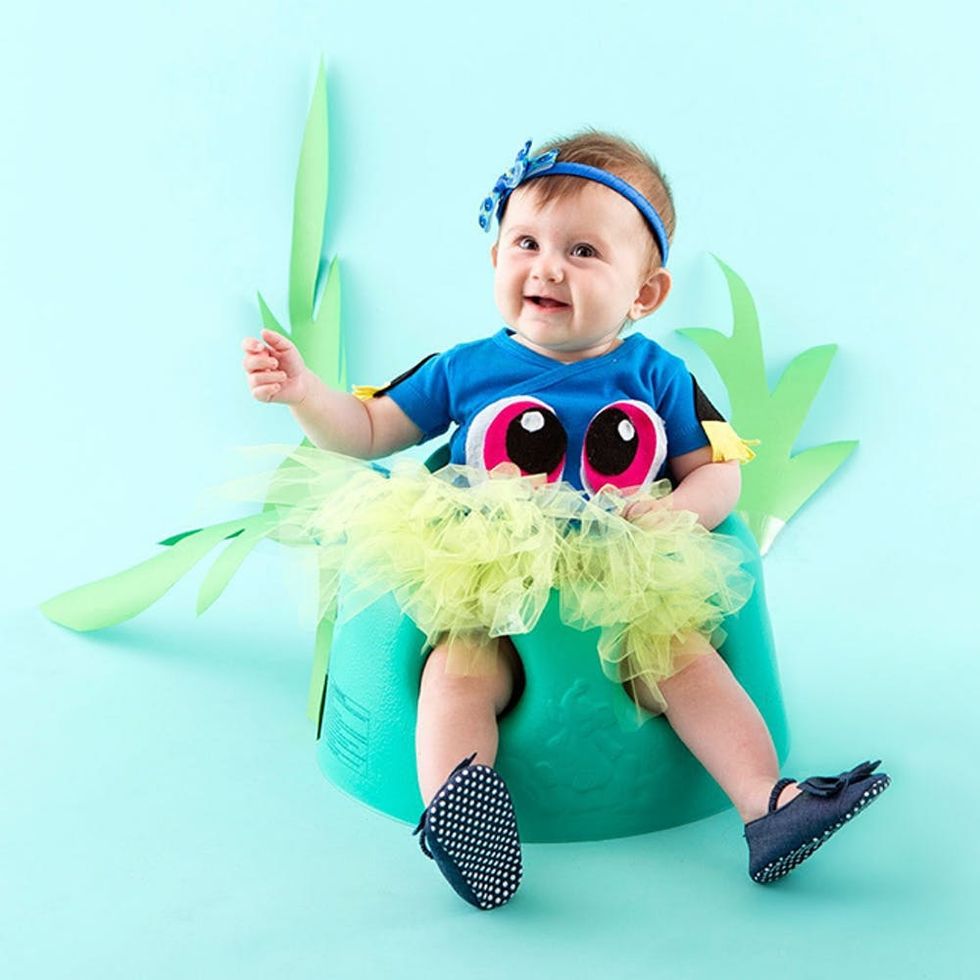 )
HOLD. THE. PHONE. There is no better group ensemble for the gang from your birthing group. The concept works as they got older as well. (via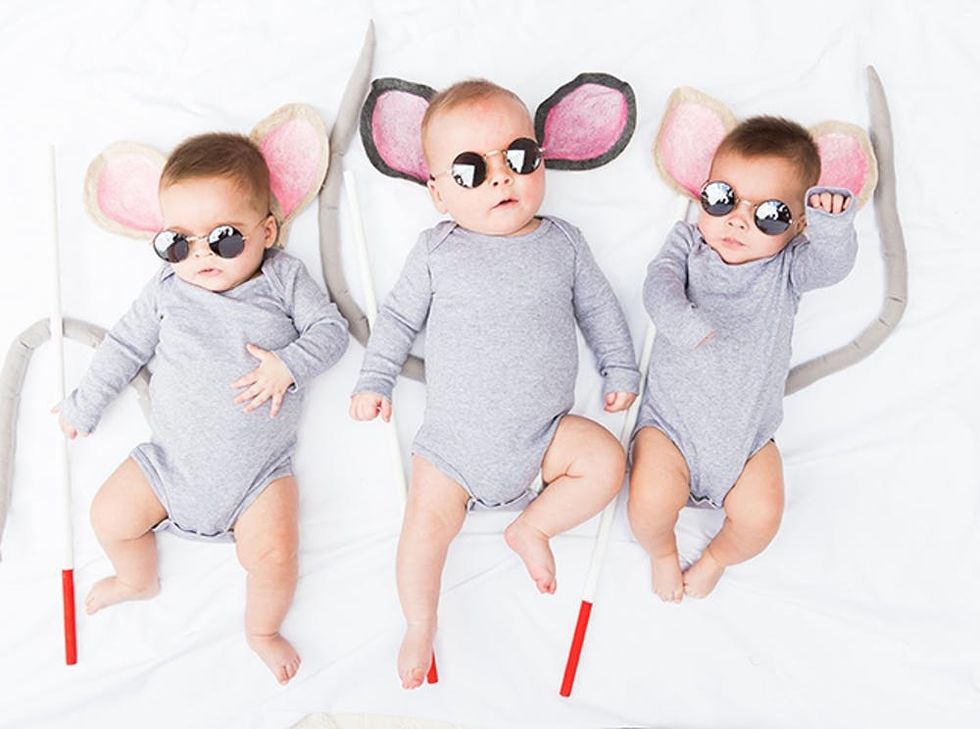 )
Looking to match your little man while you hit the 'hood going door to door? Jeans and Converse will save the day, and the jacket is likely needed anyway. (via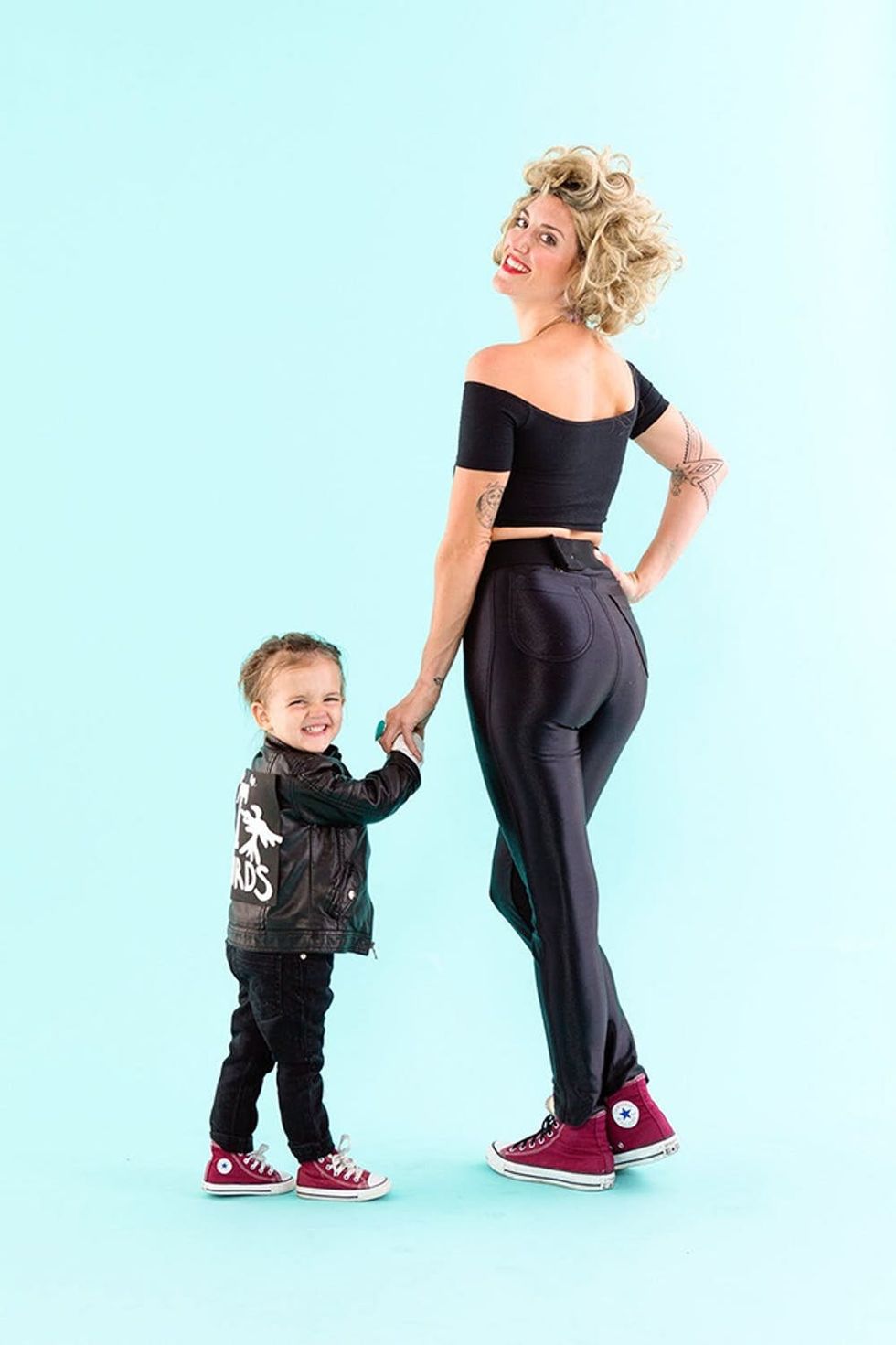 )
<em>The Giving Tree</em>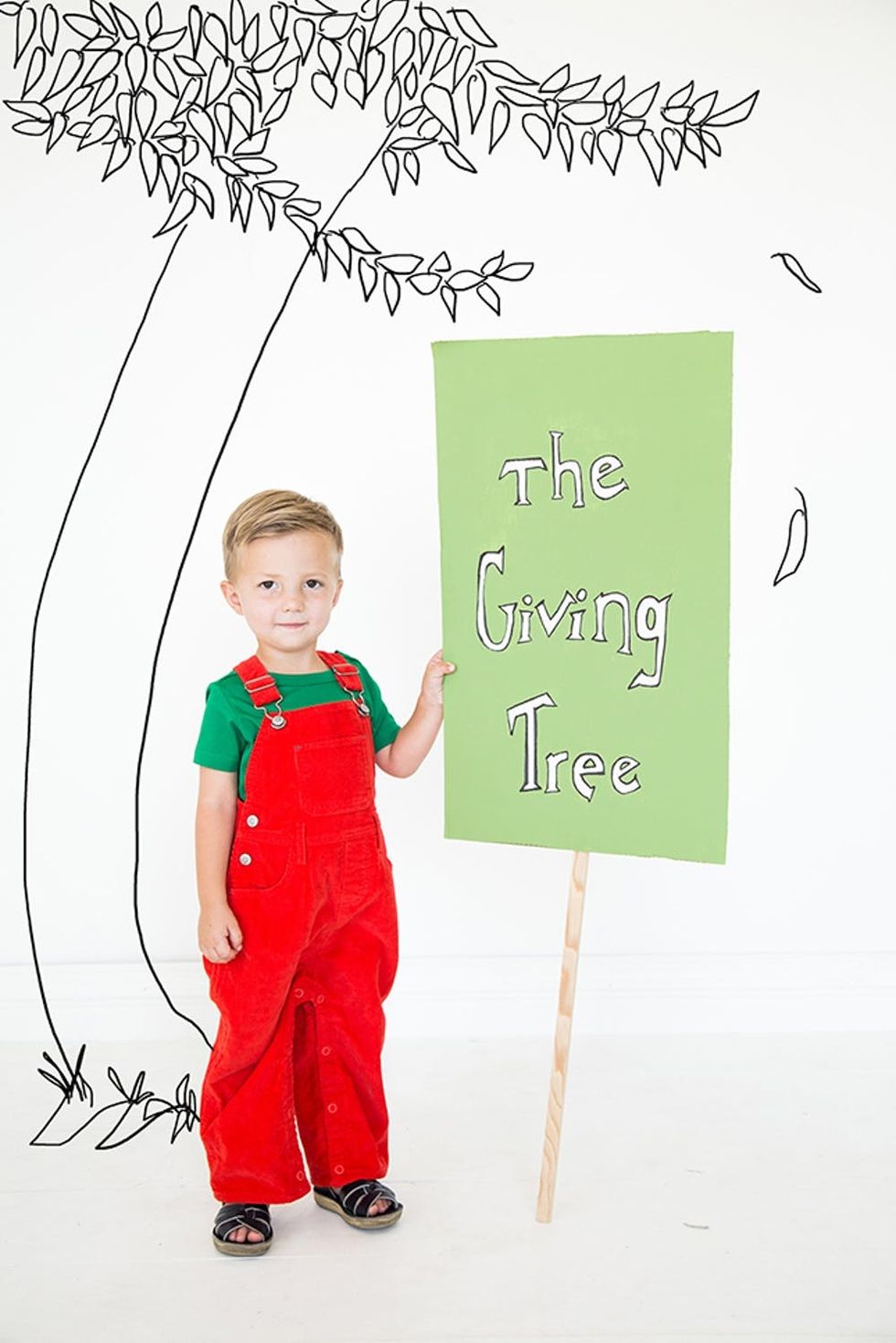 With five mins left before they head off to school, throw some overalls on them and whip up this sign. (via The House That Lars Built)
All you need is a onesie and a little covered cardboard. (via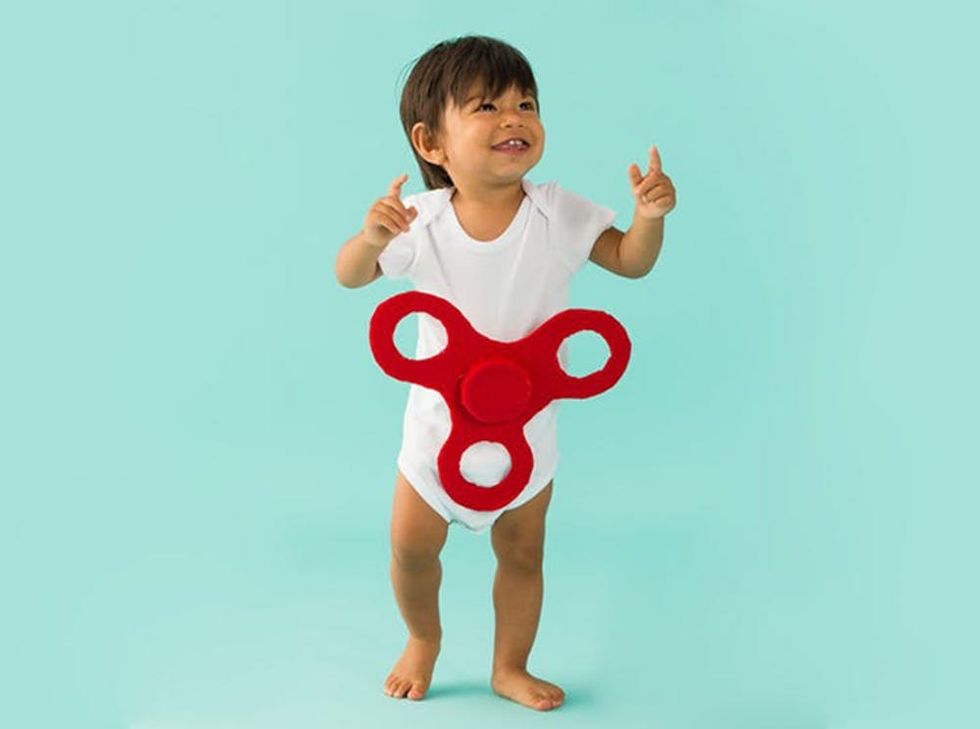 )
Family costumes = the best costumes. Rope your kid into this seasonal fave. (via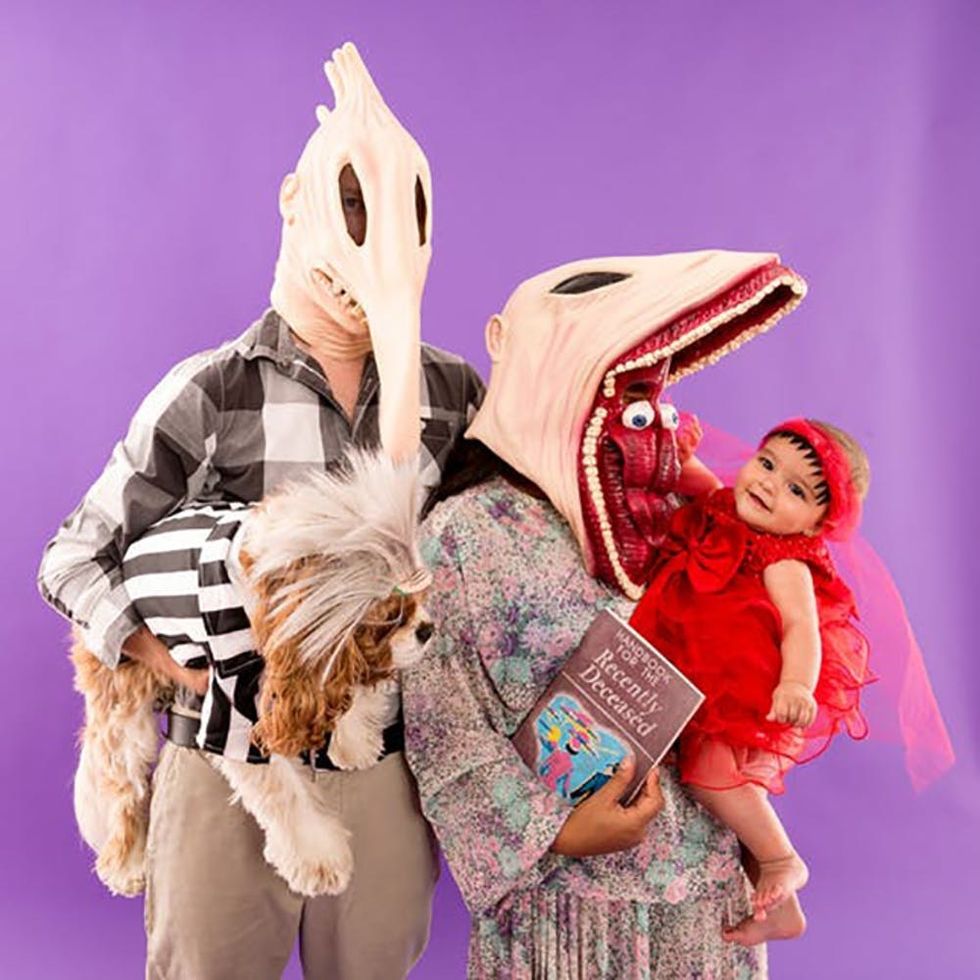 )
Bring this literary classic to life with a little prep time and some orange fabric. (via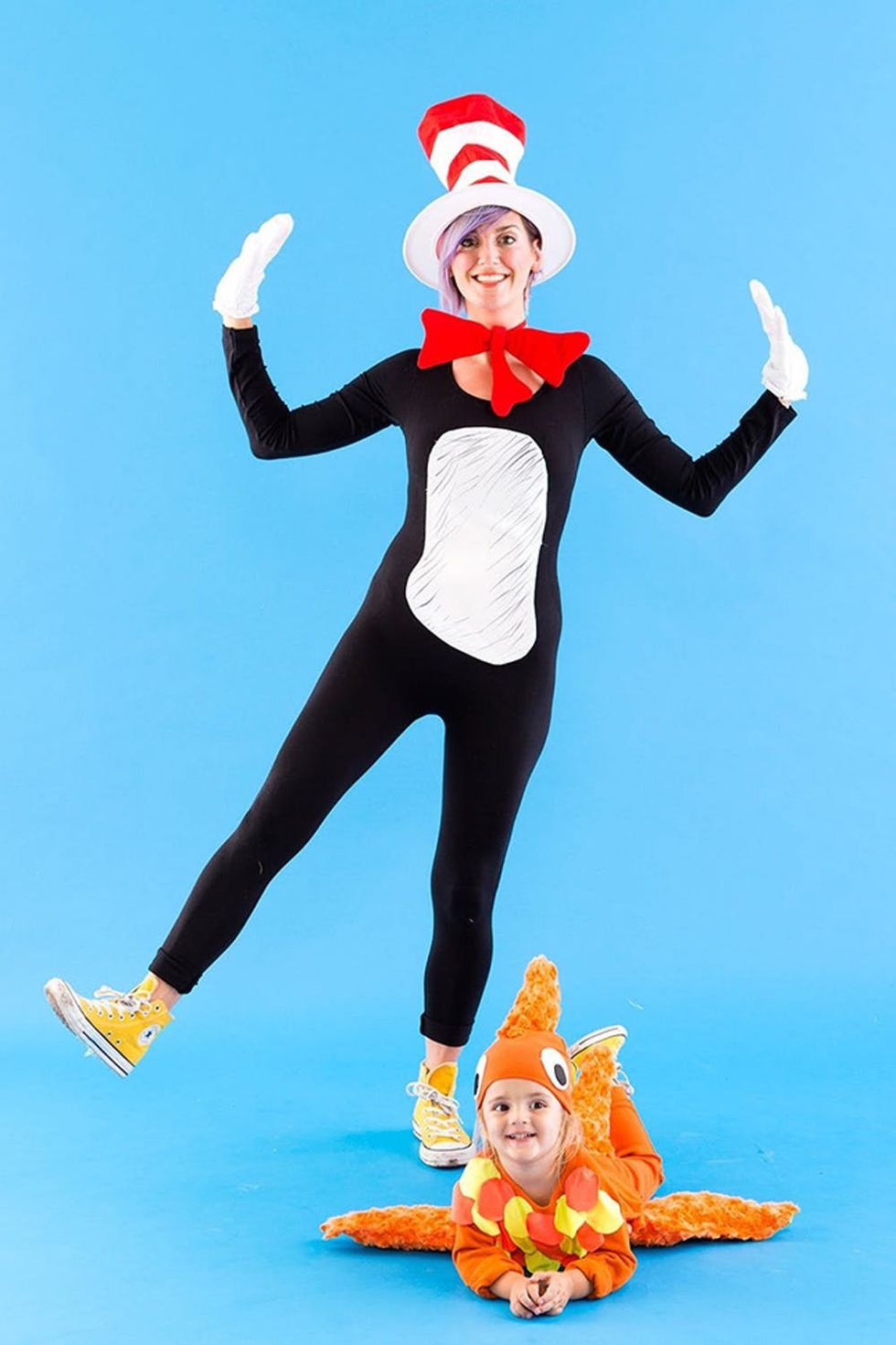 )
All flight crew on deck! Code 9! Code 9! (via
)
Turn your furry scraps into a fuzzy costume. (via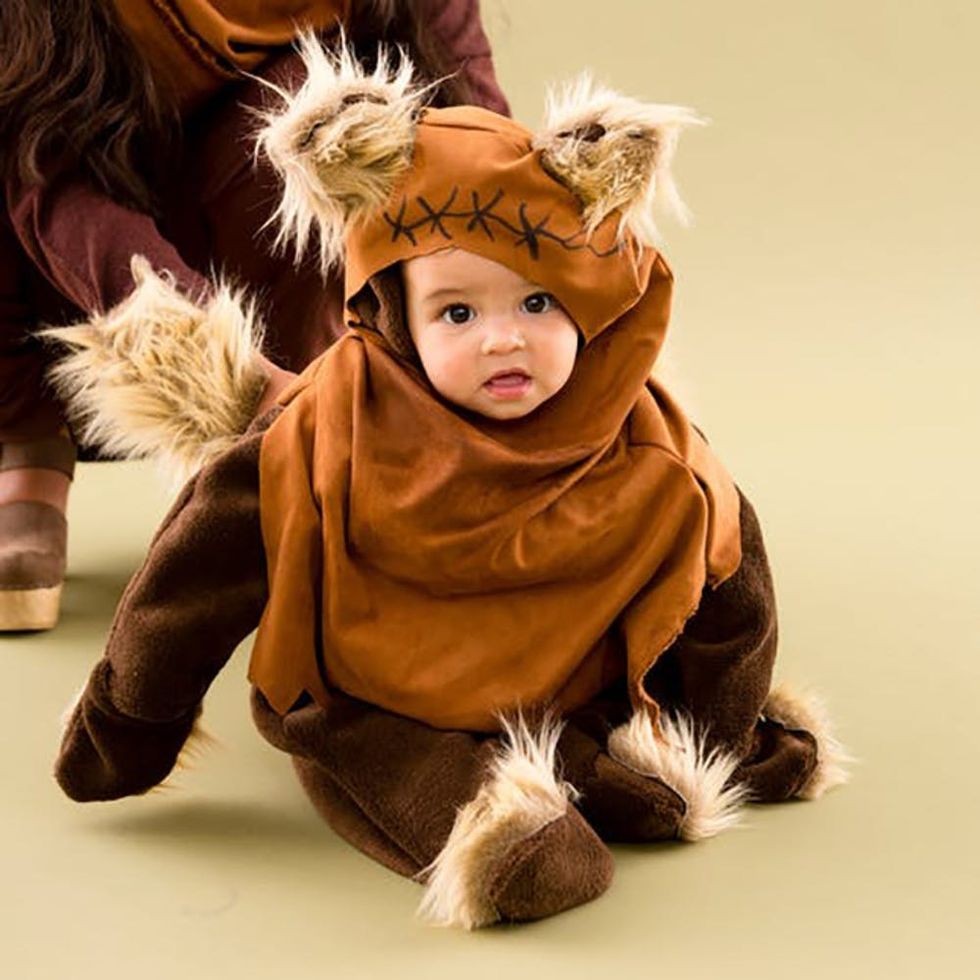 )
Look to the classics for inspiration, and pick a tableaux that you can easily recreate for the 'gram. (via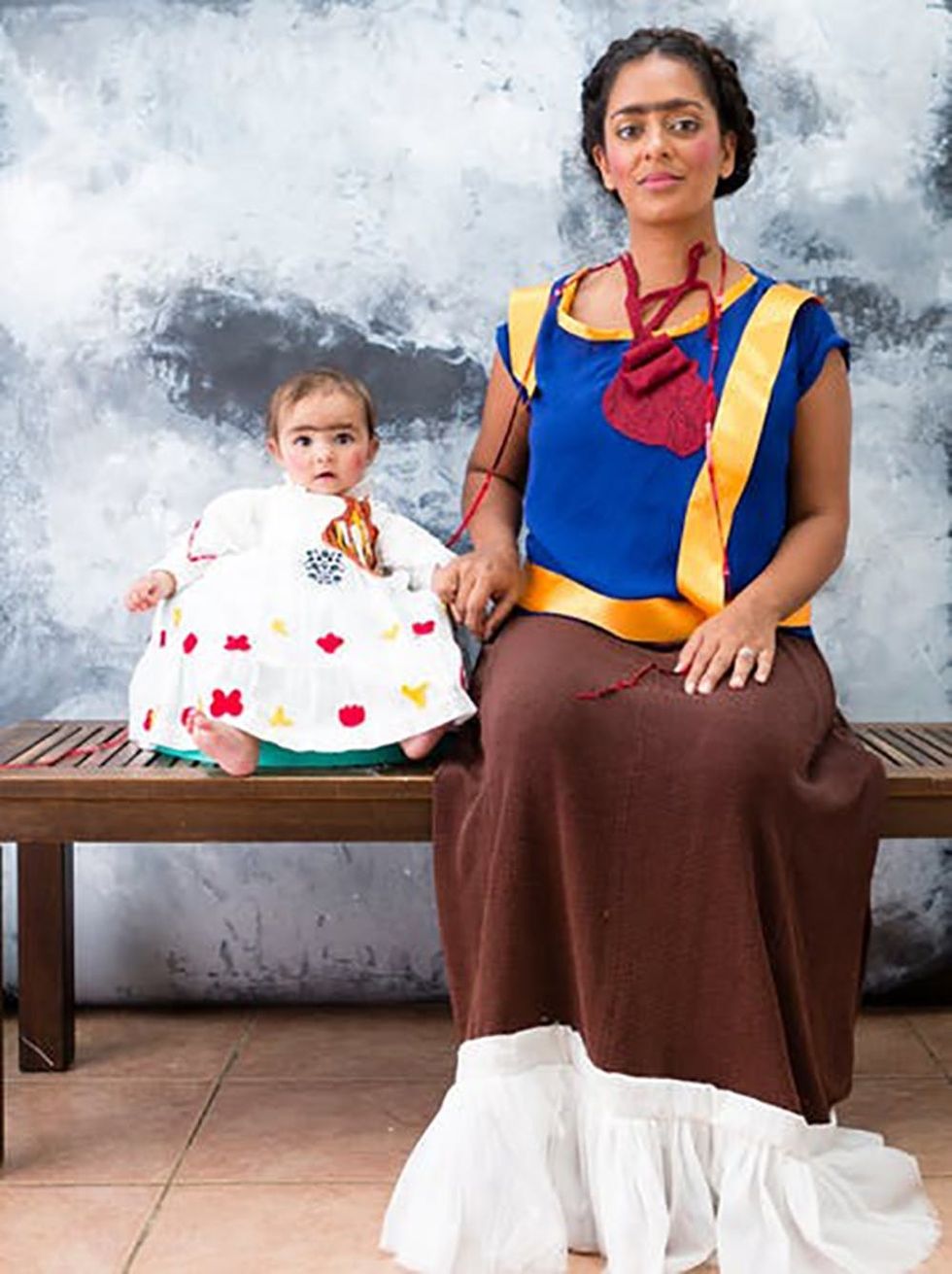 )
<em>Saved By the Bell</em>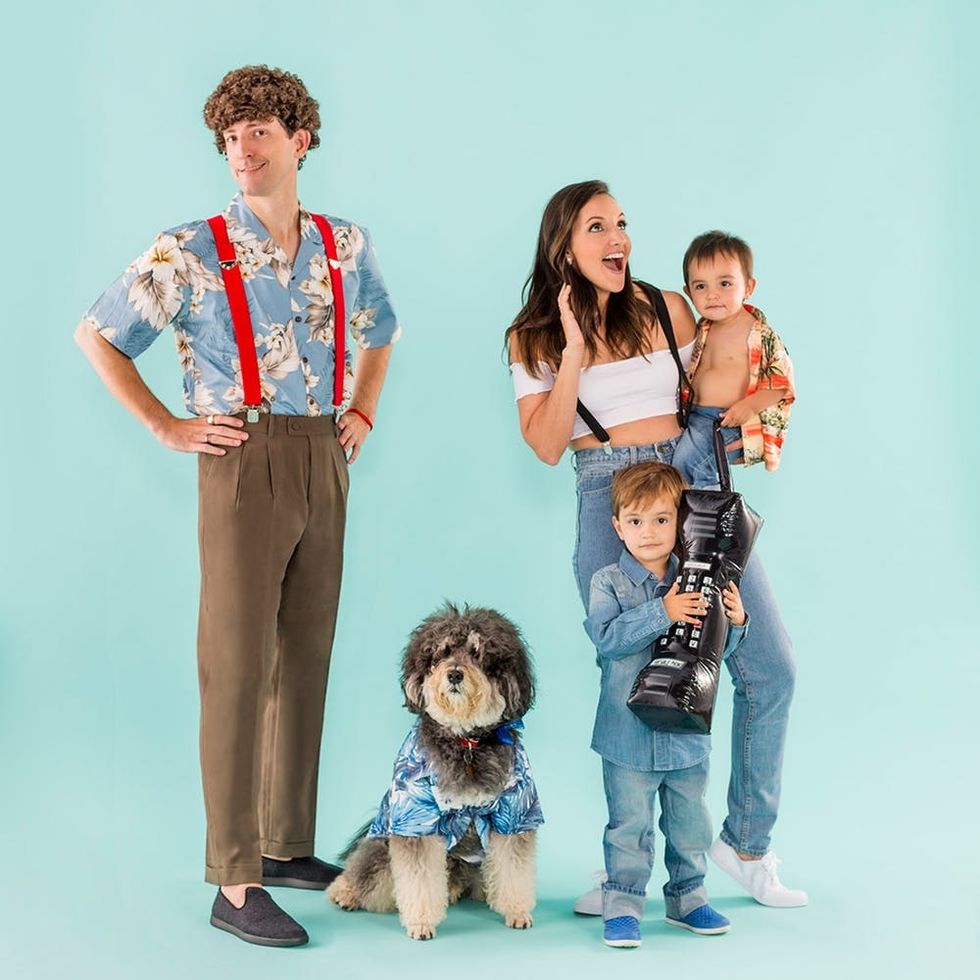 Thank goodness you saved the tropical shirts from your last vacation, because now everyone can get in on the look. (via Brit + Co)
<em>The Incredibles</em>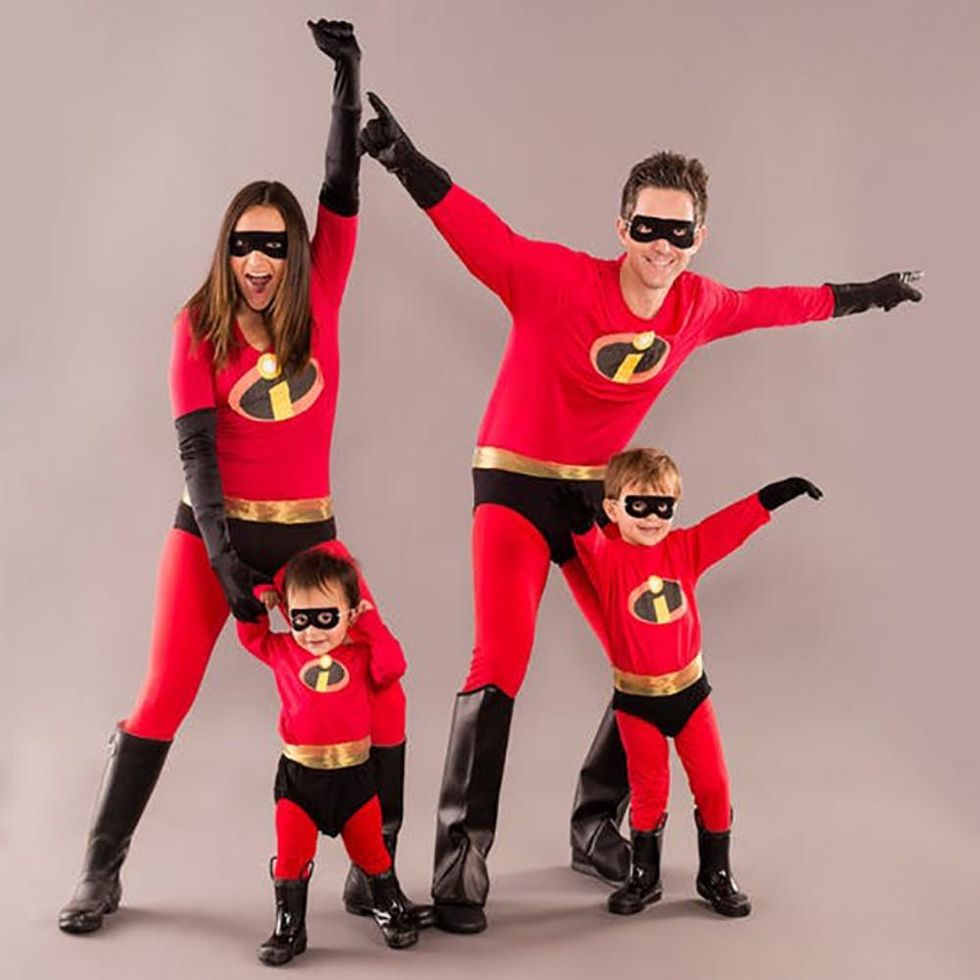 Your Christmas onesies have been waiting for this all year. All that's left to find are black undies, gold belts, and some rain boots. (via Brit + Co)
A quick trip to Target will sort you out for everything you need to make all of the add-ons. (via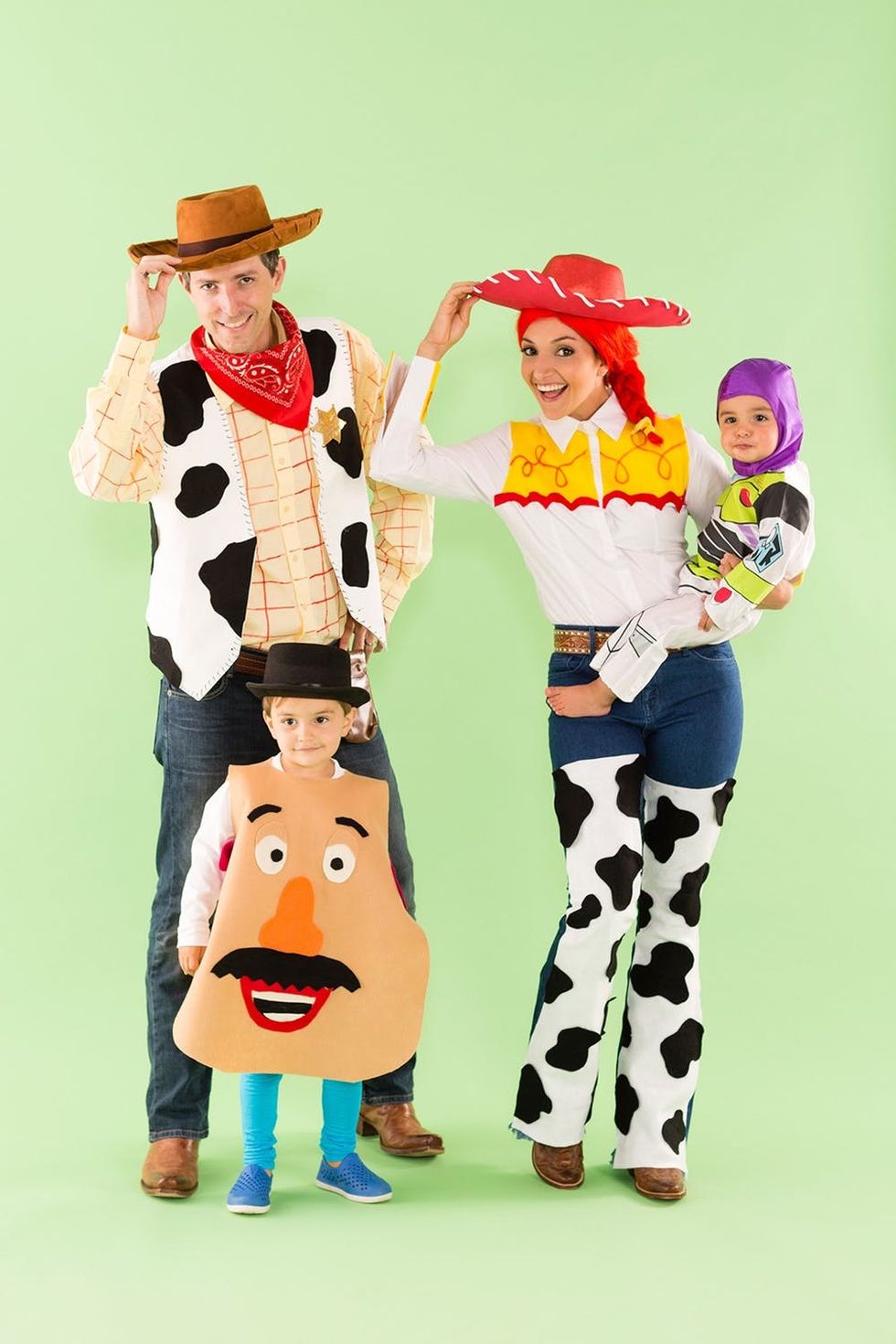 )
This is the kind of costume that will become a playroom staple, so you might as well do it and save yourself the time later. (via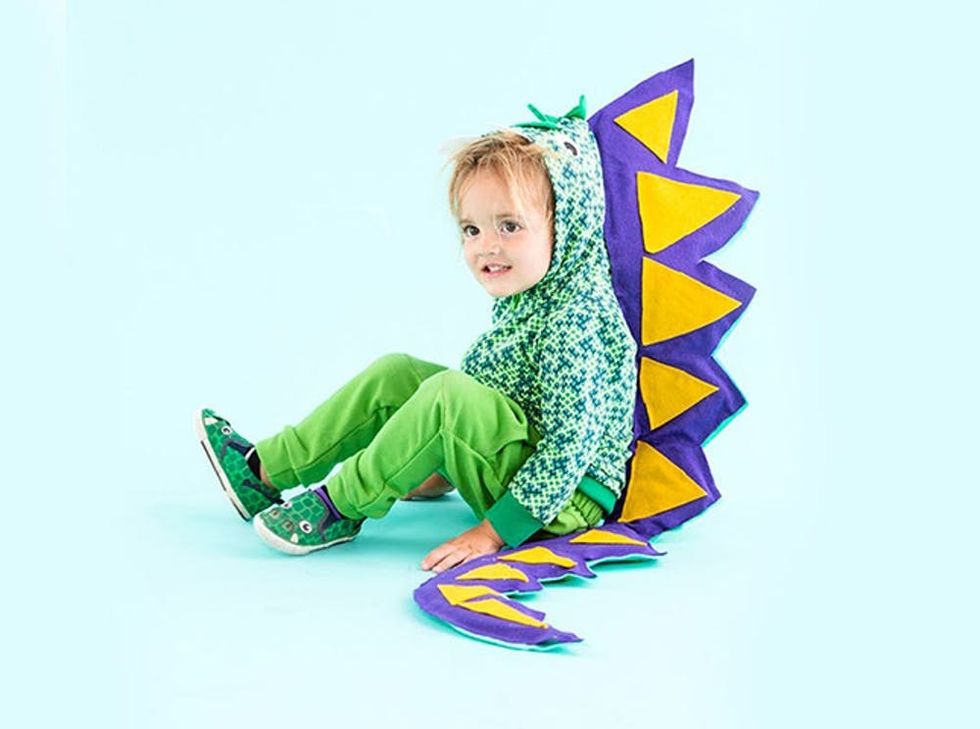 )
You can truly craft anything with enough hot glue and paint. (via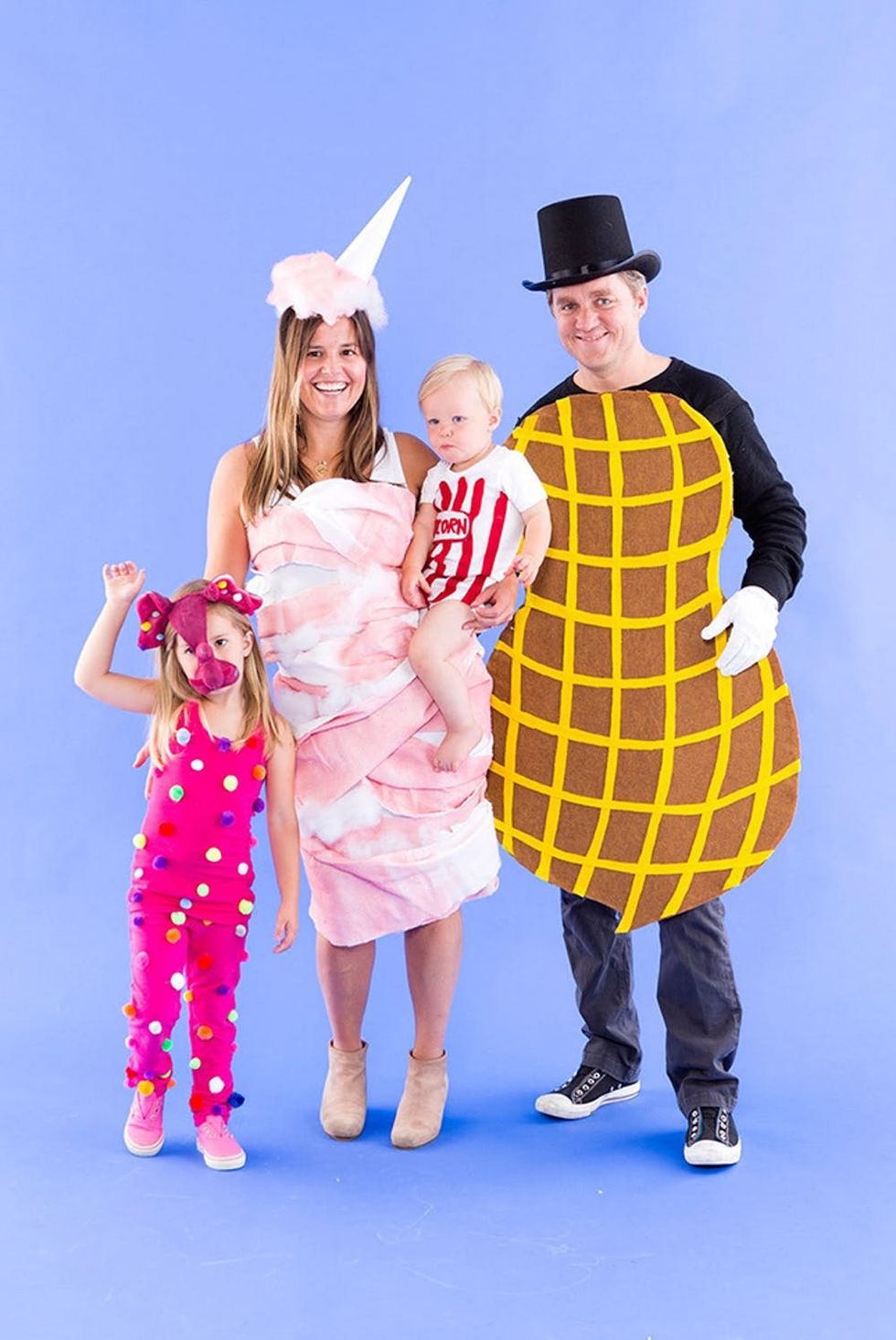 )
It's time to raid your club kid friends' wig collections. (via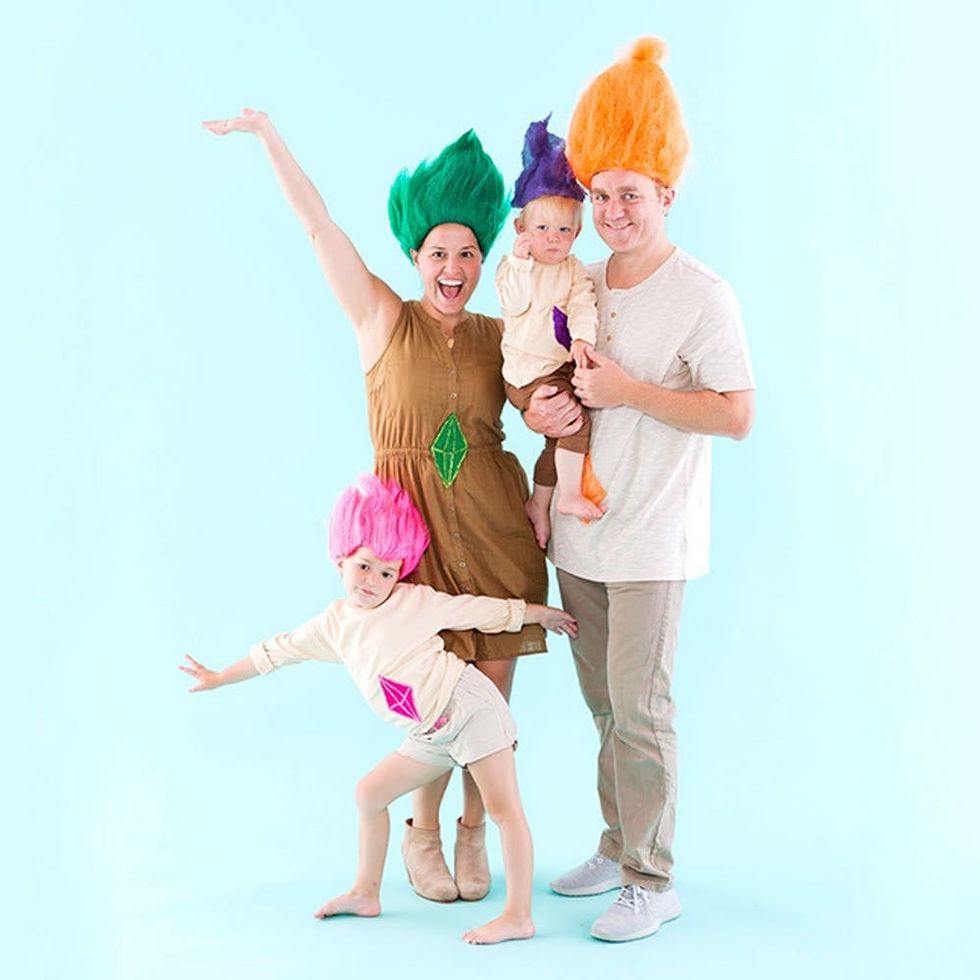 )
Your chalk paint collection and access to a large color printer have never been more important. Logistics aside, which flavors will you be? (via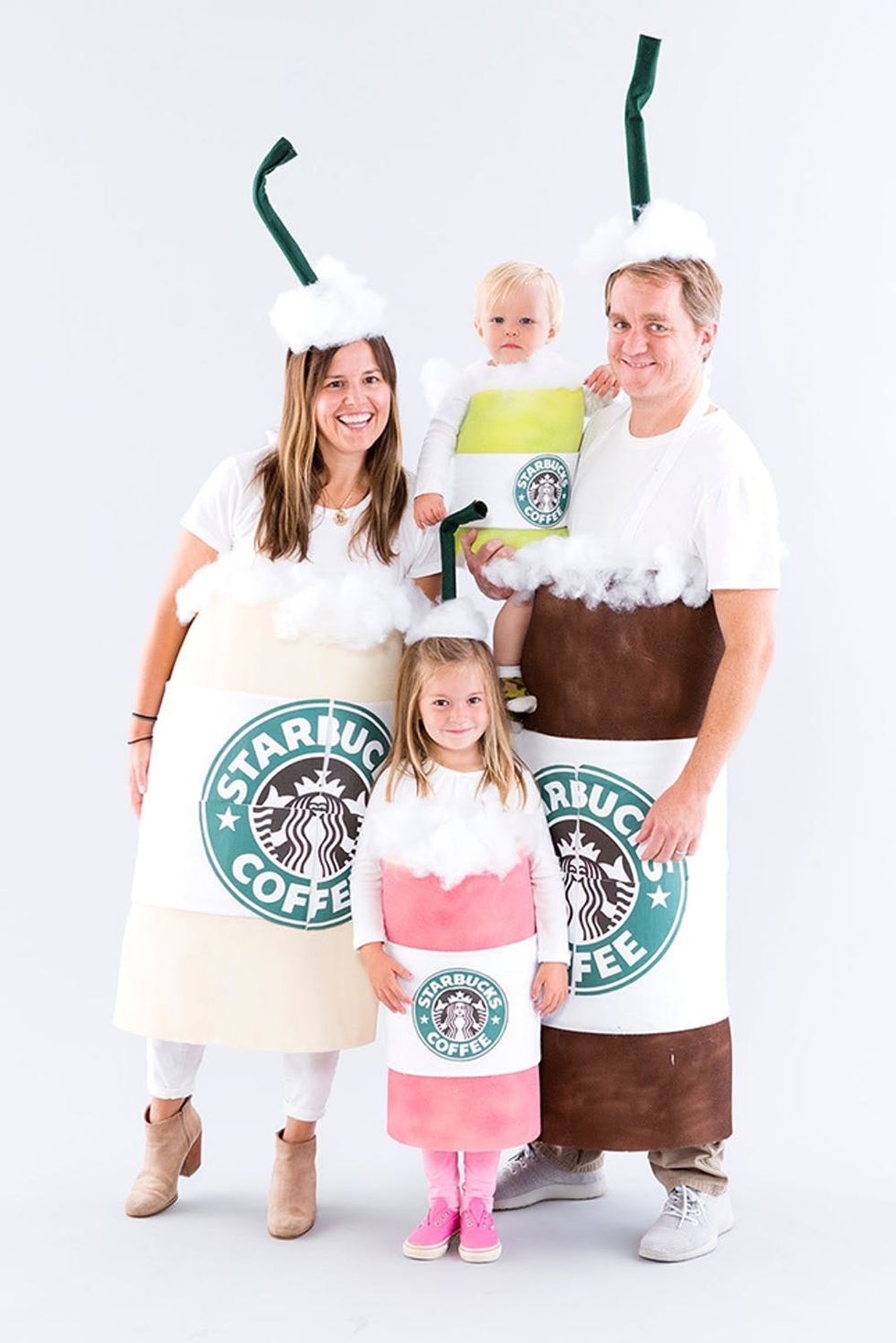 )
Yes she can! #girlpower (via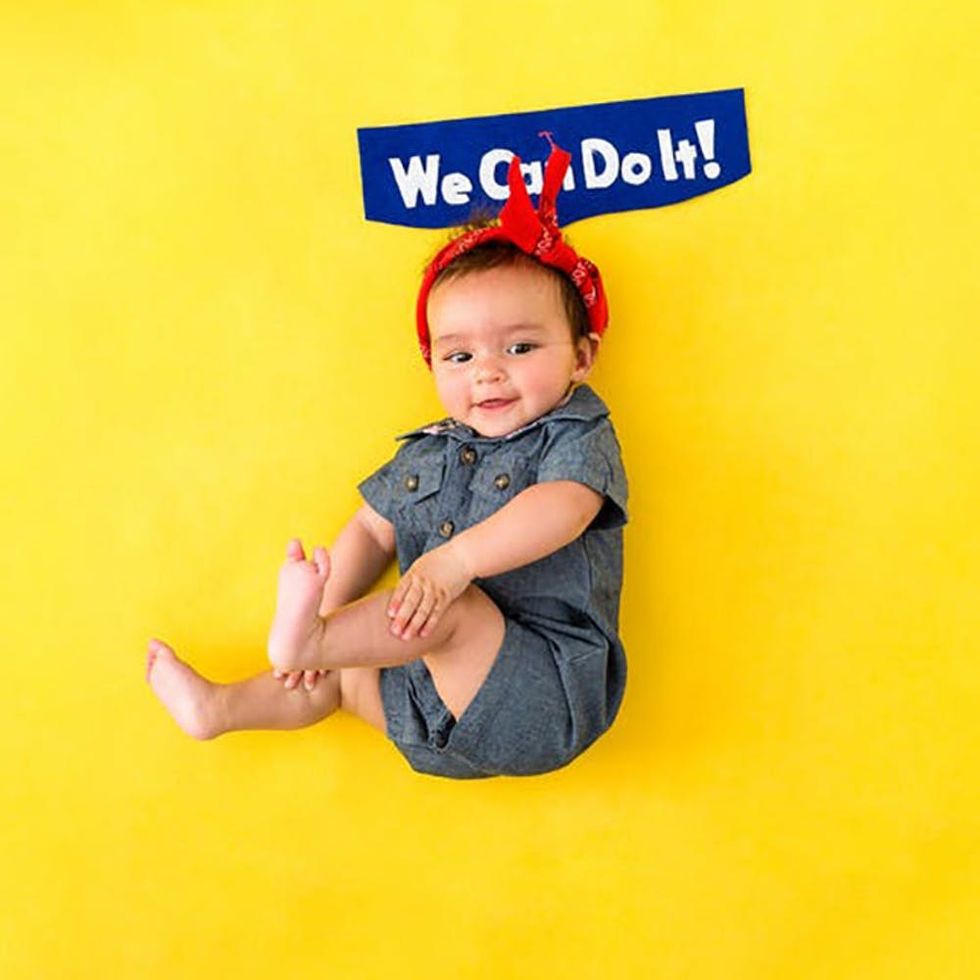 )
While your blonde wig might be too big, a carefully placed headband will keep you in the game. (via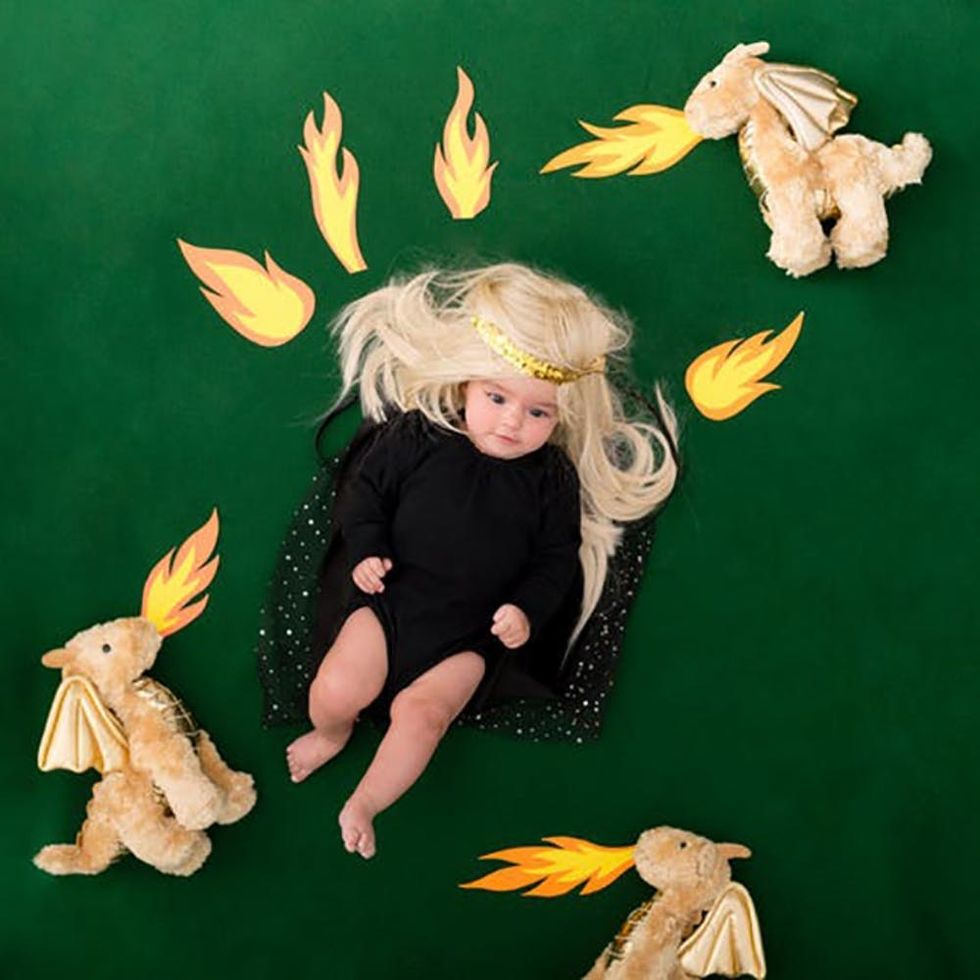 )
Surely you can find some goggles and a hat at the last minute. (via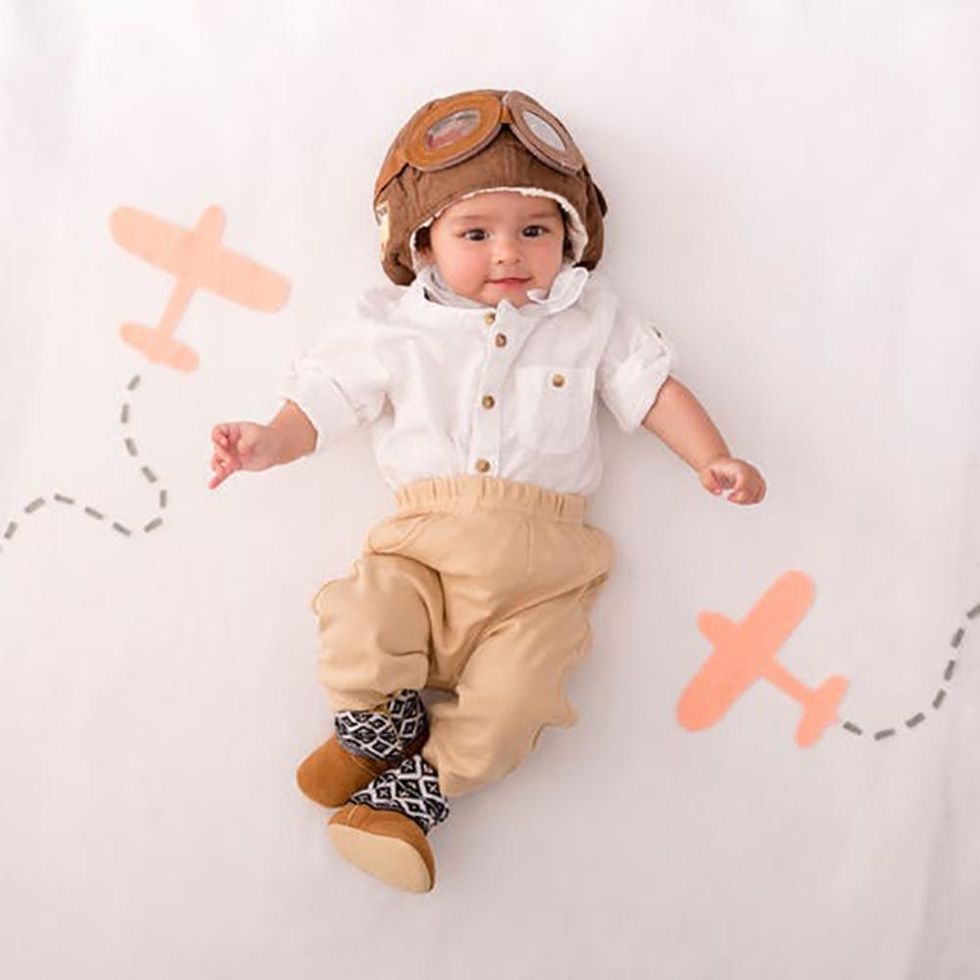 )
Ashley Tyler
A South Florida native, Ashley is a new mom who is just trying to figure it all out while still finding time to blog at
TWO TYLERS AND A BABY
. There, she shares bits of her everyday life, DIY projects, recipes and everything in between.
Halloween Costumes
More From Halloween Costumes