20 Gorgeous Ideas for Hosting a Bridal Shower Picnic
Jul 05, 2016
Your sister from another mister, partner-in-crime and all-around best gal pal is getting married! As her maid of honor, it's up to you to throw the most gorgeous bridal showerpicnic she's ever seen. (No pressure!) Thankfully, with a little help from popsicle-infused bubbly, pastel frosted donuts and whimsical floral decor, her bridal shower will definitely rank in the top 10 most beautiful showers of all time once you're through. To kickstart your plans, take a look at these 20 stunning bridal shower picnic ideas she's sure to love!
---
1. DIY Giant Embroidery Picnic Blanket: Embroider the picnic blanket for a personalized touch. Whether you stitch her name or her hashtag, it's sure to become something she'll want to hold on to for years to come. Pro tip: For added precision, sketch out your design on the blanket using colored chalk prior to stitching your words. (via Lovely Indeed)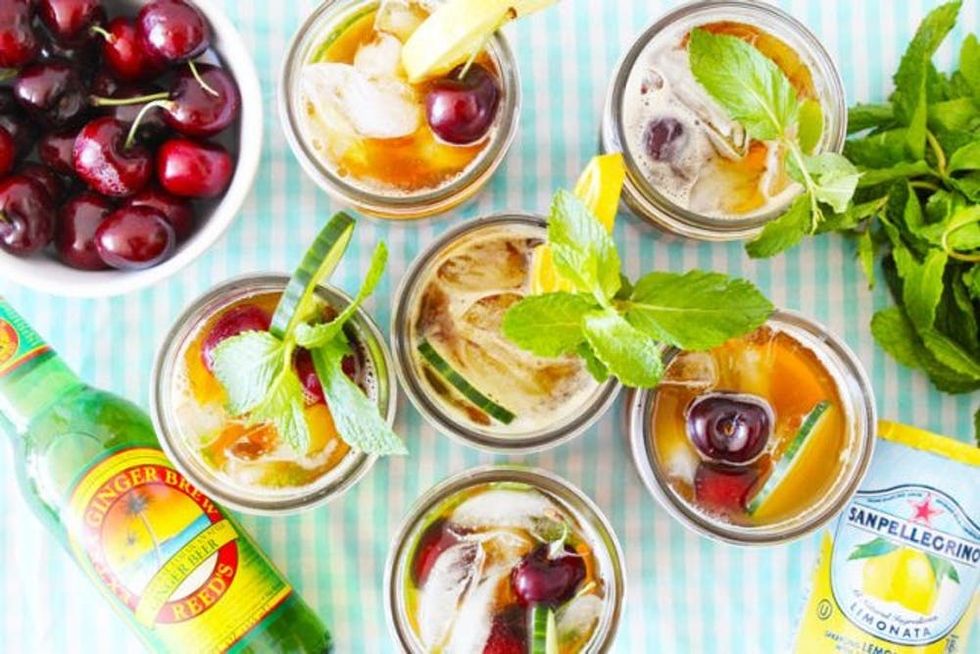 2. Pimm's Cup: There's no worrying about fizzy drinks going flat or iced drinks getting watered down with Pimm's Cups. To make these perfect picnic cocktails, include slices of citrus fruits, cucumbers and mint. The best part is the longer the fruit sits in the cocktail the better! (via Brit + Co)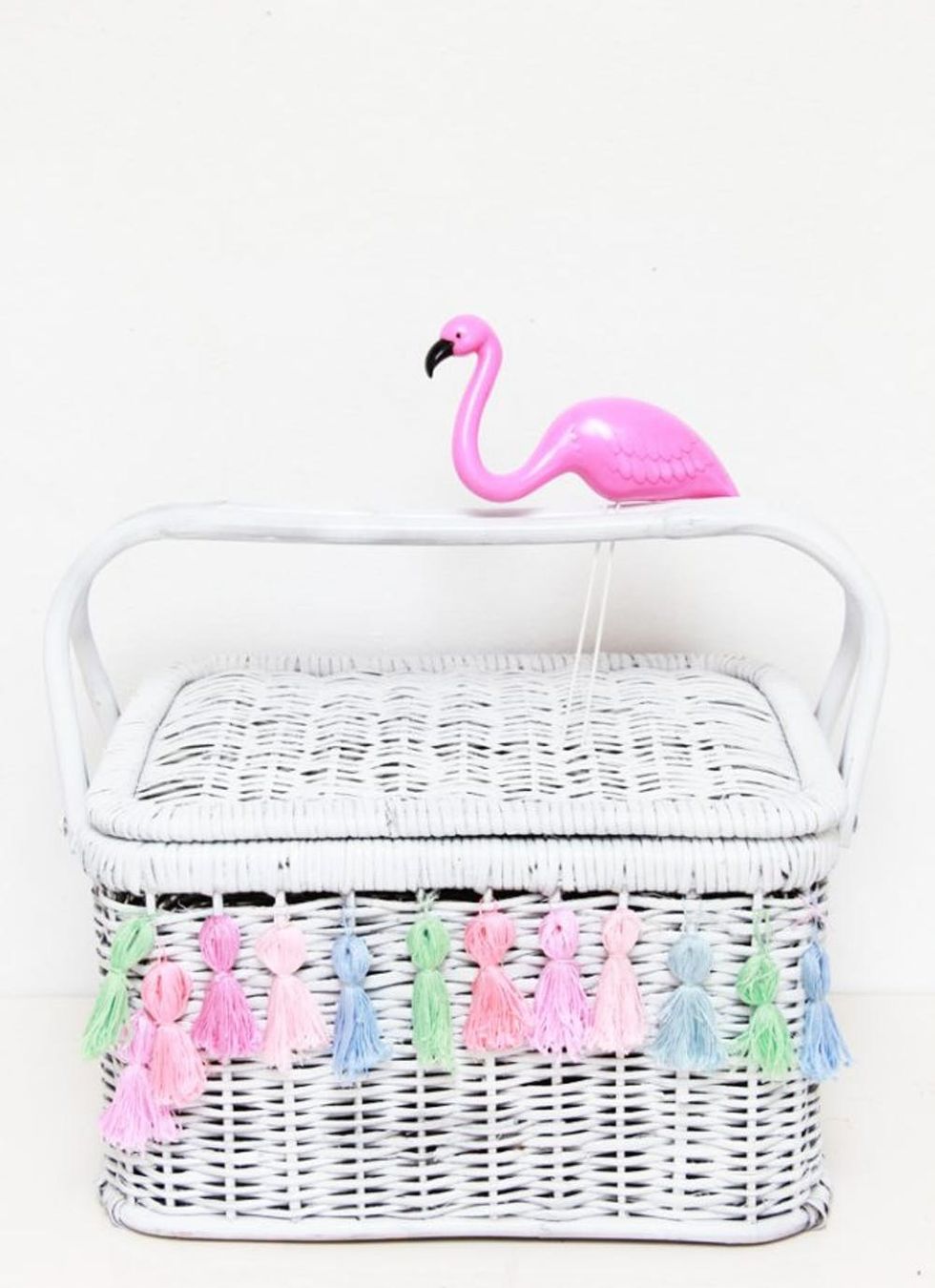 3. DIY Tasseled Picnic Basket: It's *almost* impossible to think this chic picnic basket started off as a plain thrift store find. To get this ultra fab look, give an old or thrifted picnic basket a modern makeover with a fresh coat of white paint and colorful tassels. (via A Bubbly Life)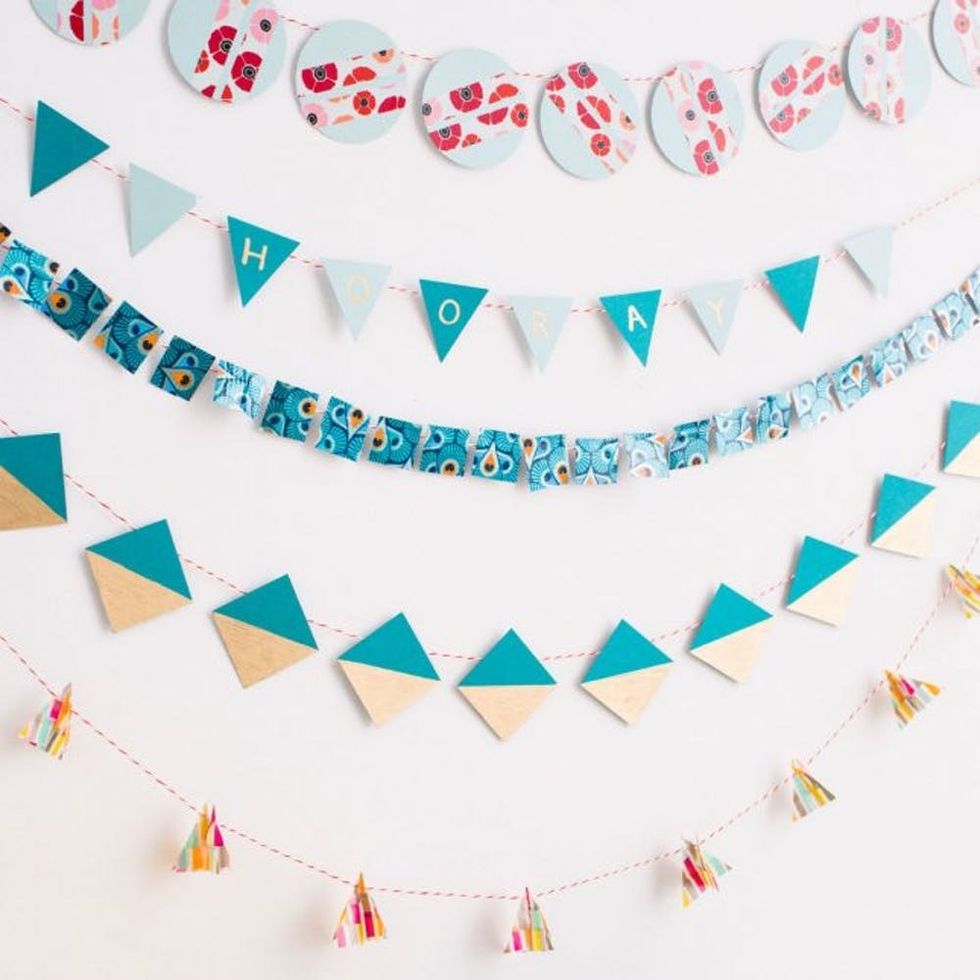 4. DIY Garlands: Take your bridal shower decorations to the next level with festive easy-to-make garlands. Check out our how-to to make five garlands in under 15 minutes! String them around a tree or on a picnic table to designate the party zone. (via Brit + Co)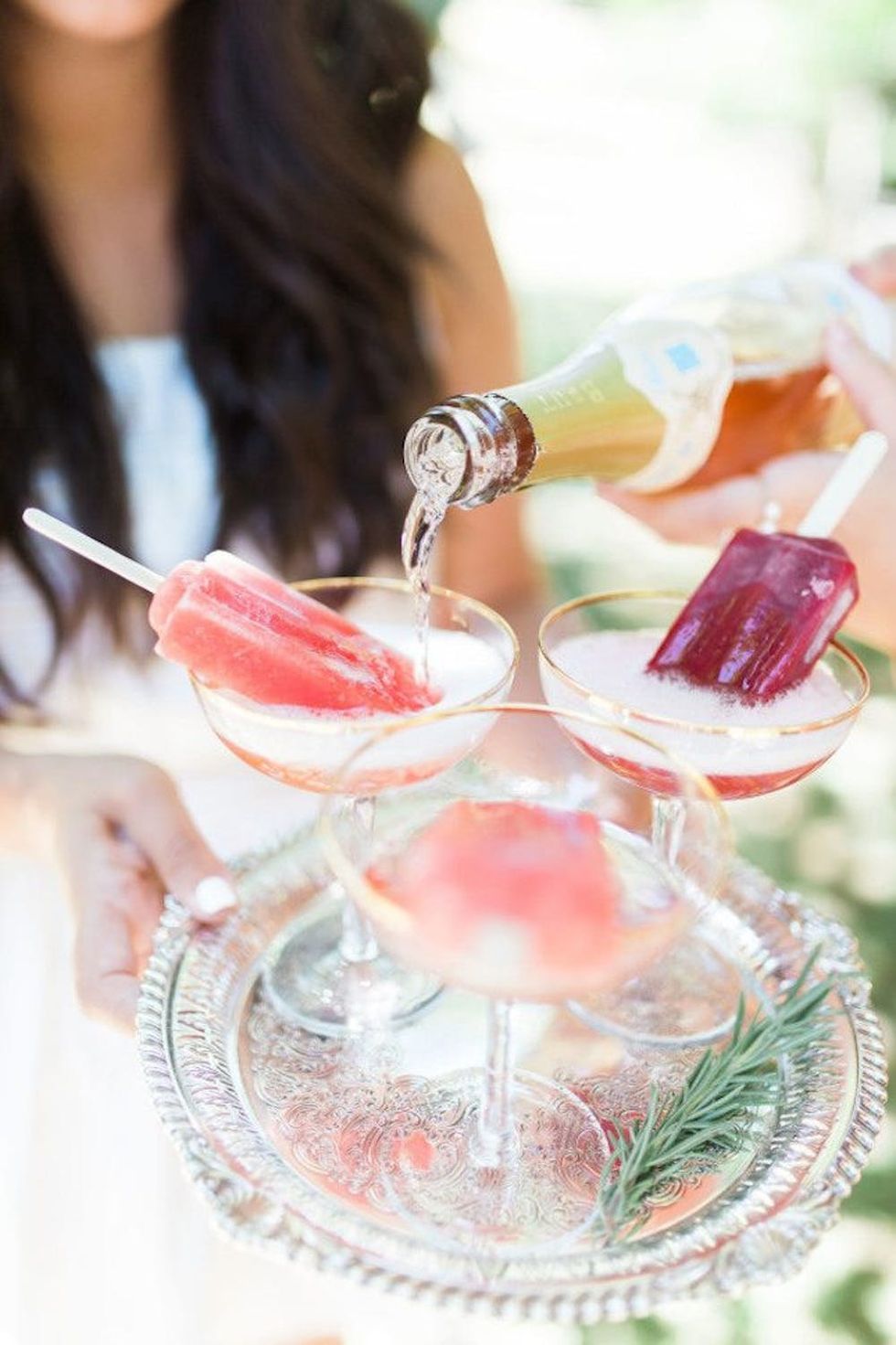 5. Champagne + Popsicles: Bubbly + frozen treats for the win! Treat the bride and your fellow bridesmaids to this delicious summer drink that would pair excellently with your finger foods. (via Ainsley Rose Photography / Style Me Pretty)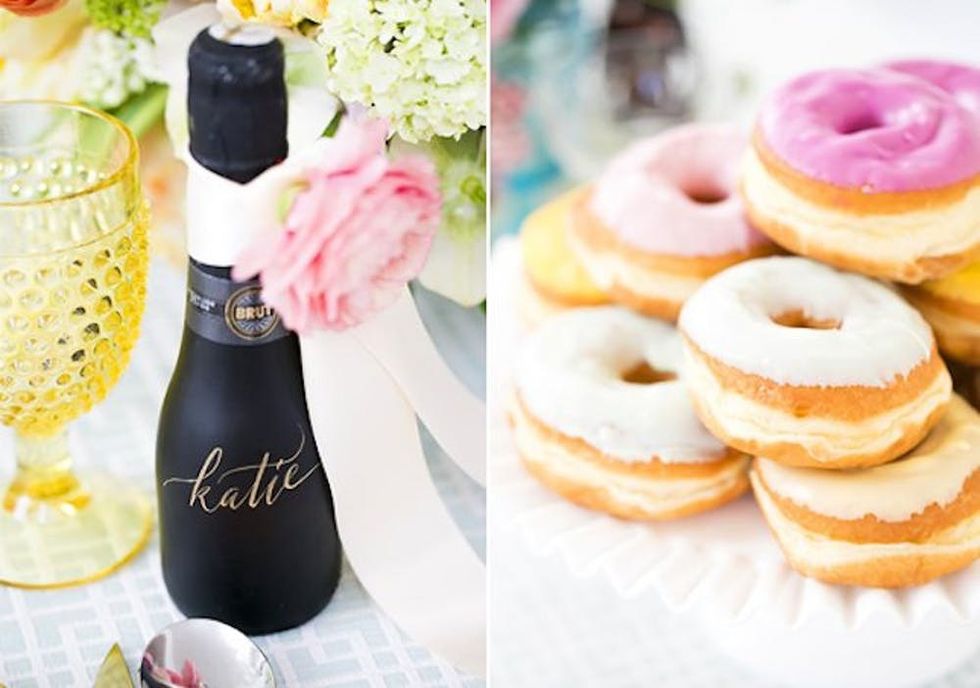 6. Mini Bottles of Bubbly + Pastel Frosted Donuts: Turn sleek matte black bottles of cava into bridal shower favors that double as place cards: Scrawl your friends' names onto them using a gold Sharpie and a steady hand. If you aren't sure what to pair with the Spanish sparkling wine, frosted donuts should do the trick. (via Scott Clark Photo / 100 Layer Cake)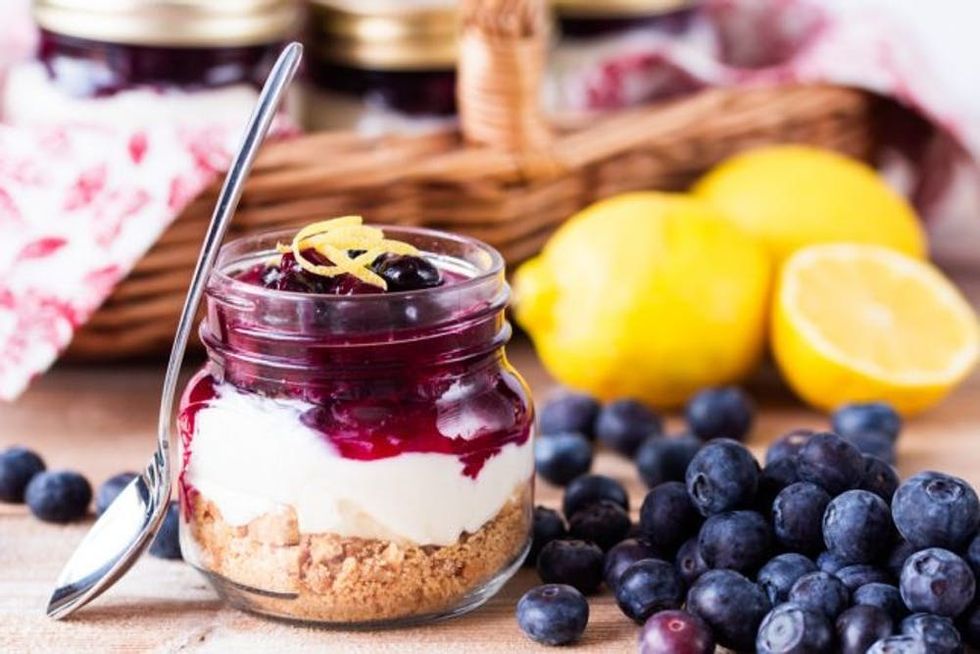 7. DIY No-Bake Mason Jar Cheesecakes: Your bride and friends will definitely be impressed by this stylish dessert. Indulge in the cool and creamy blueberry cheesecake + graham cracker treat that's conveniently packed into a mini mason jar. (via Brit + Co)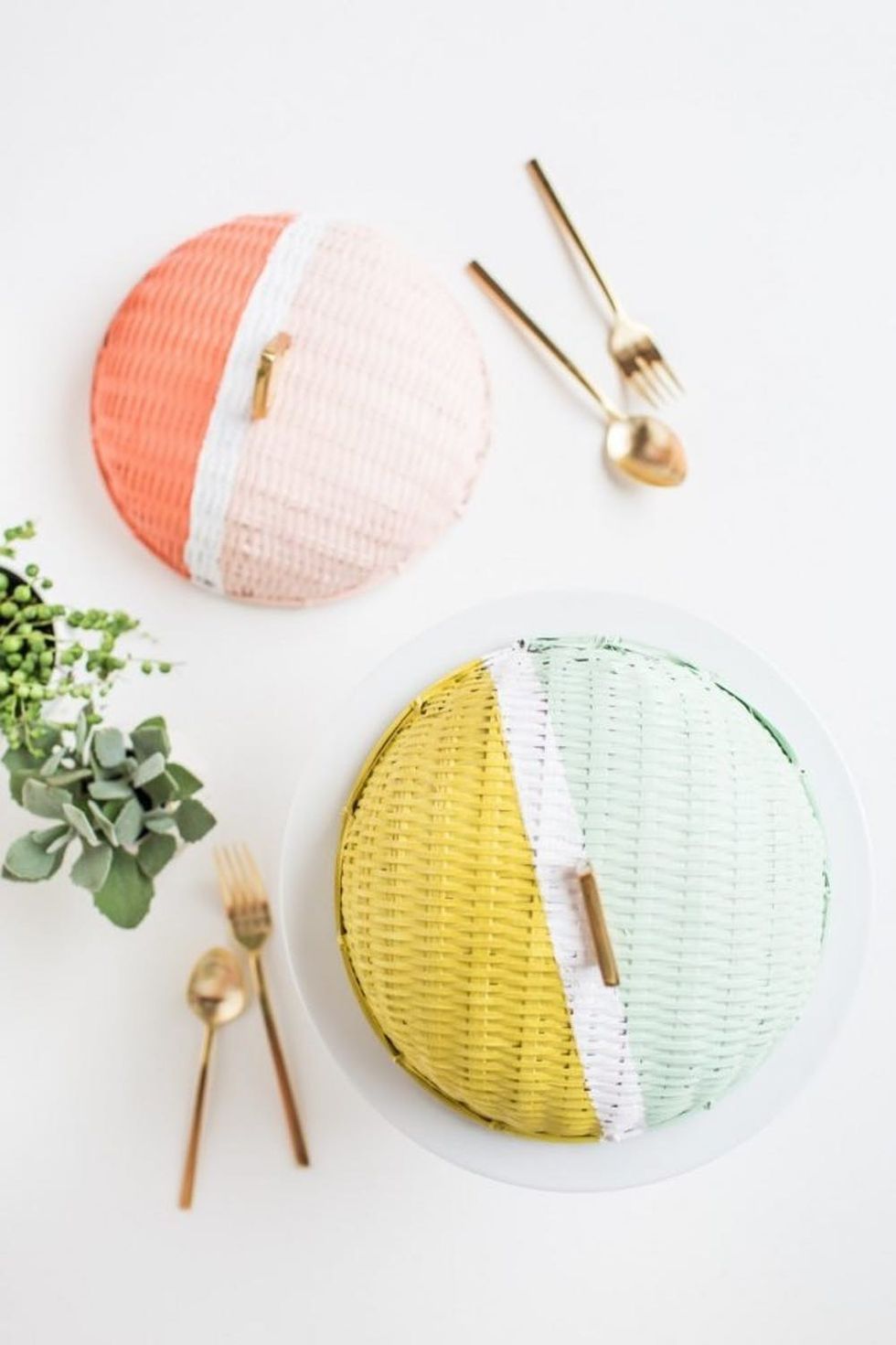 8. DIY Color Block Food Domes: Keep pesky bugs at bay with these handy food domes decorated in a bright color block style. Made of repurposed plain woven baskets, they're large enough to cover your dishes and pretty enough to be mistaken as decor. (via Sugar & Cloth)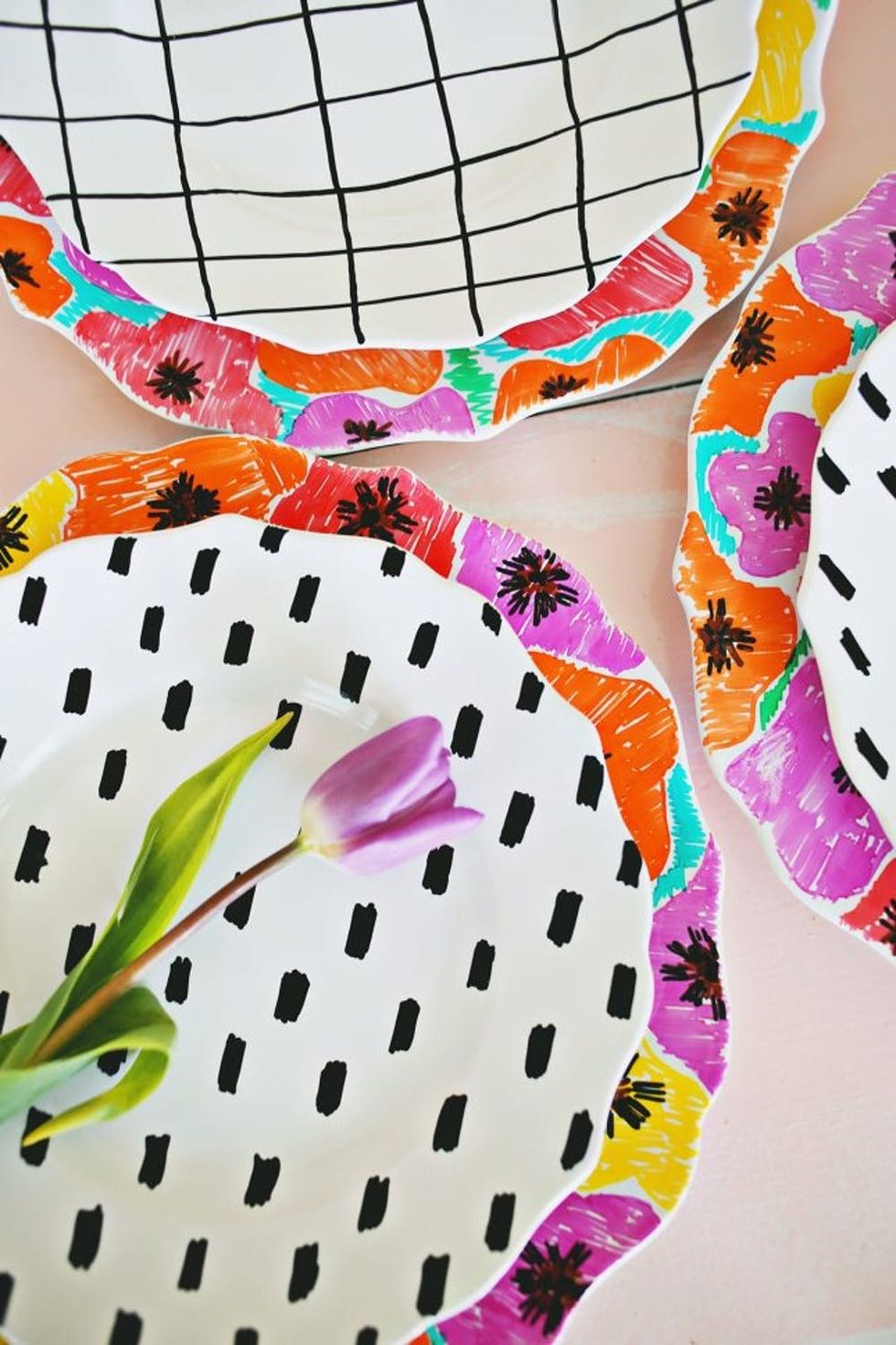 9. DIY Hand Painted Dish Set: Gift these bright + bold hand painted dishes to your bride once the shower festivities end. As gorgeous as they are, they're surprisingly easy to make thanks to food-safe markers. (via A Beautiful Mess)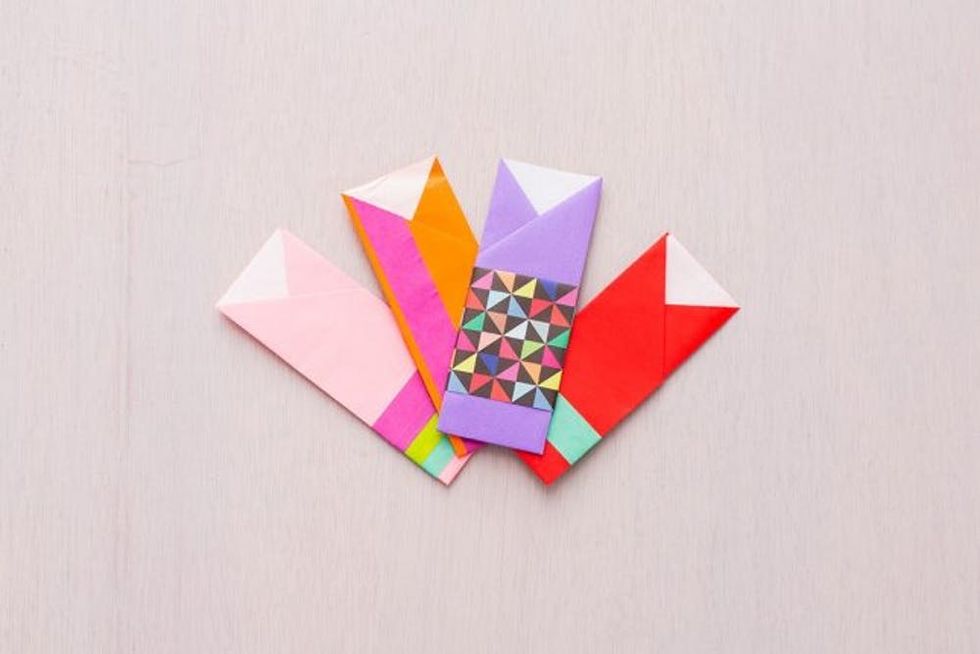 10. DIY Origami Cutlery Holders: These geometric origami silverware holders are an easy way to brighten up and organize cutlery for each of your friends. Using large origami paper and washi tape, you can quickly churn out however many you need in minutes. (via Brit + Co)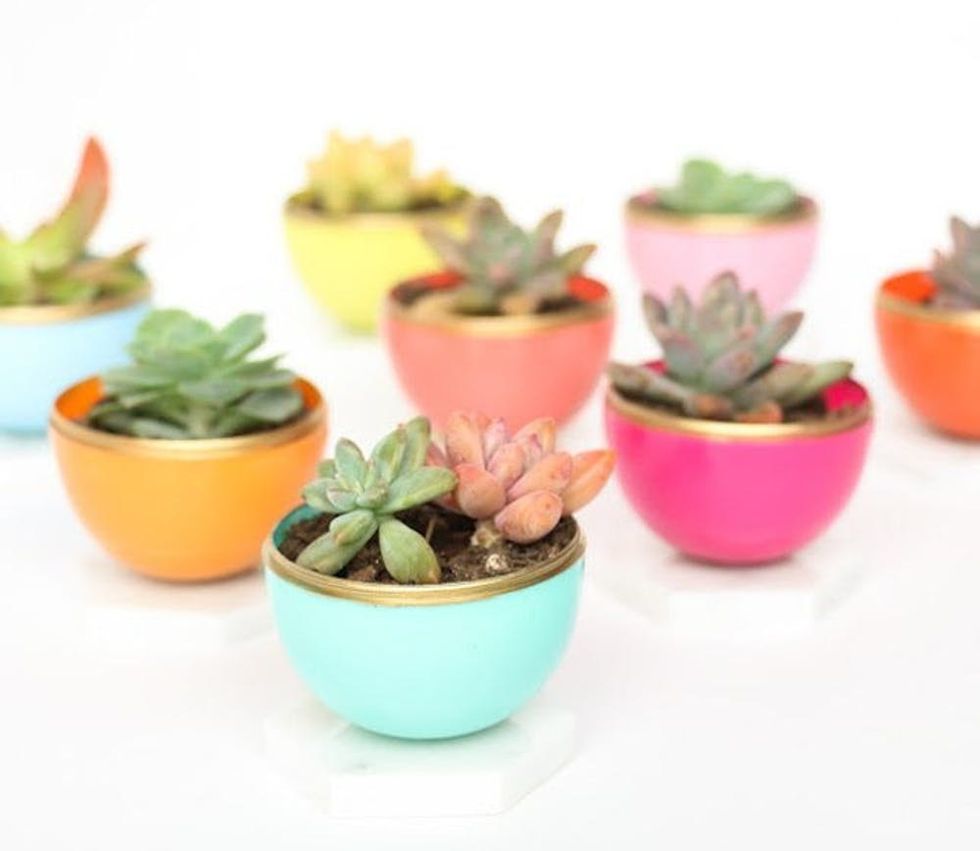 11. DIY Mini Succulent Planters: Combine all elements of modern chic (pops of color, gold, marble and succulents) in this DIY mini succulent planter. They're flat-out adorable and make excellent bridal shower favors your friends will undoubtedly love. (via A Kailo Chic Life)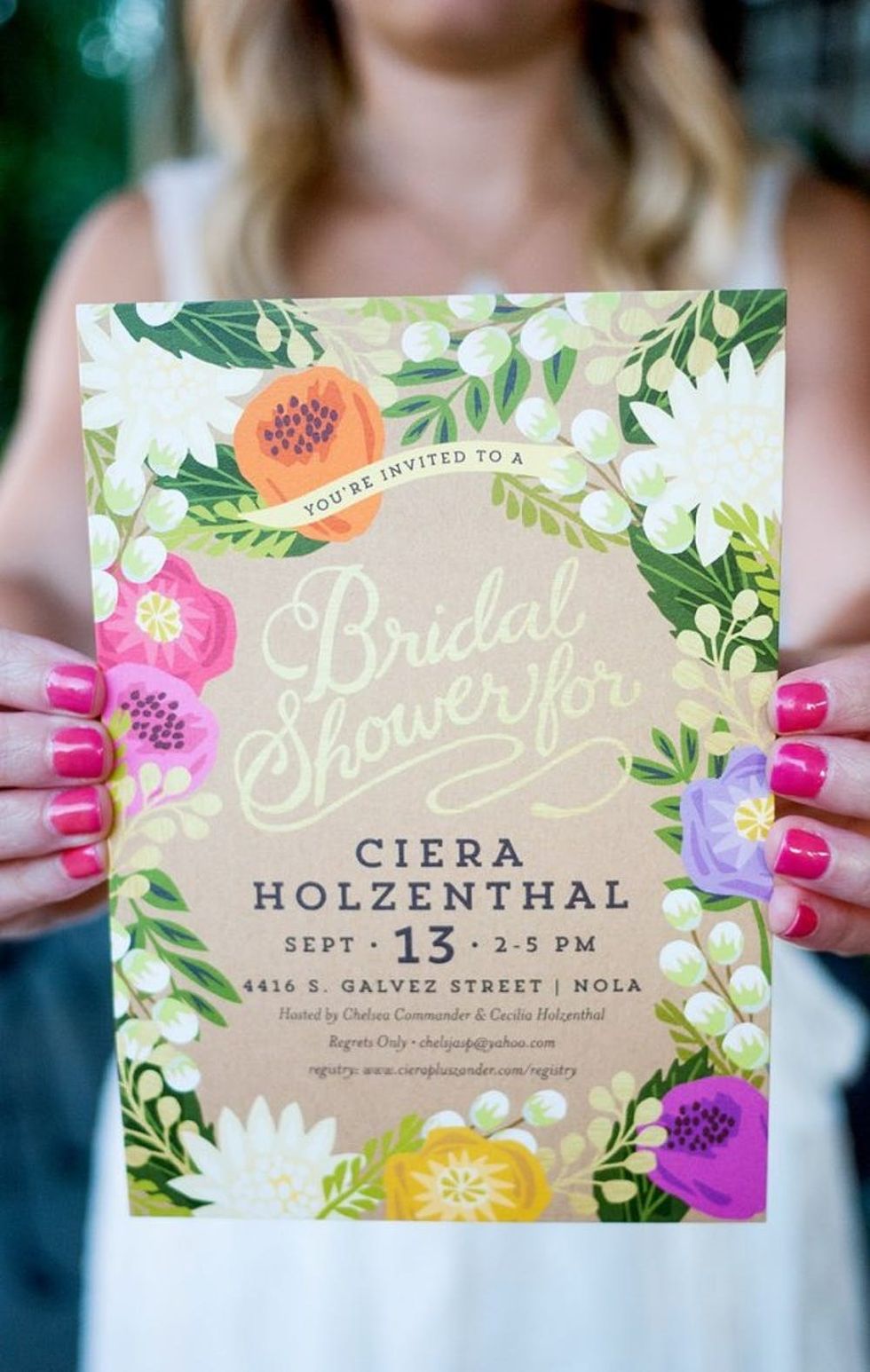 12. Bridal Shower Invites: Capture the dreamy bridal shower aesthetic the bride has always envisioned with these pretty floral invitations. You can customize your own set of bridal shower cards at Minted. (via Ciera Design)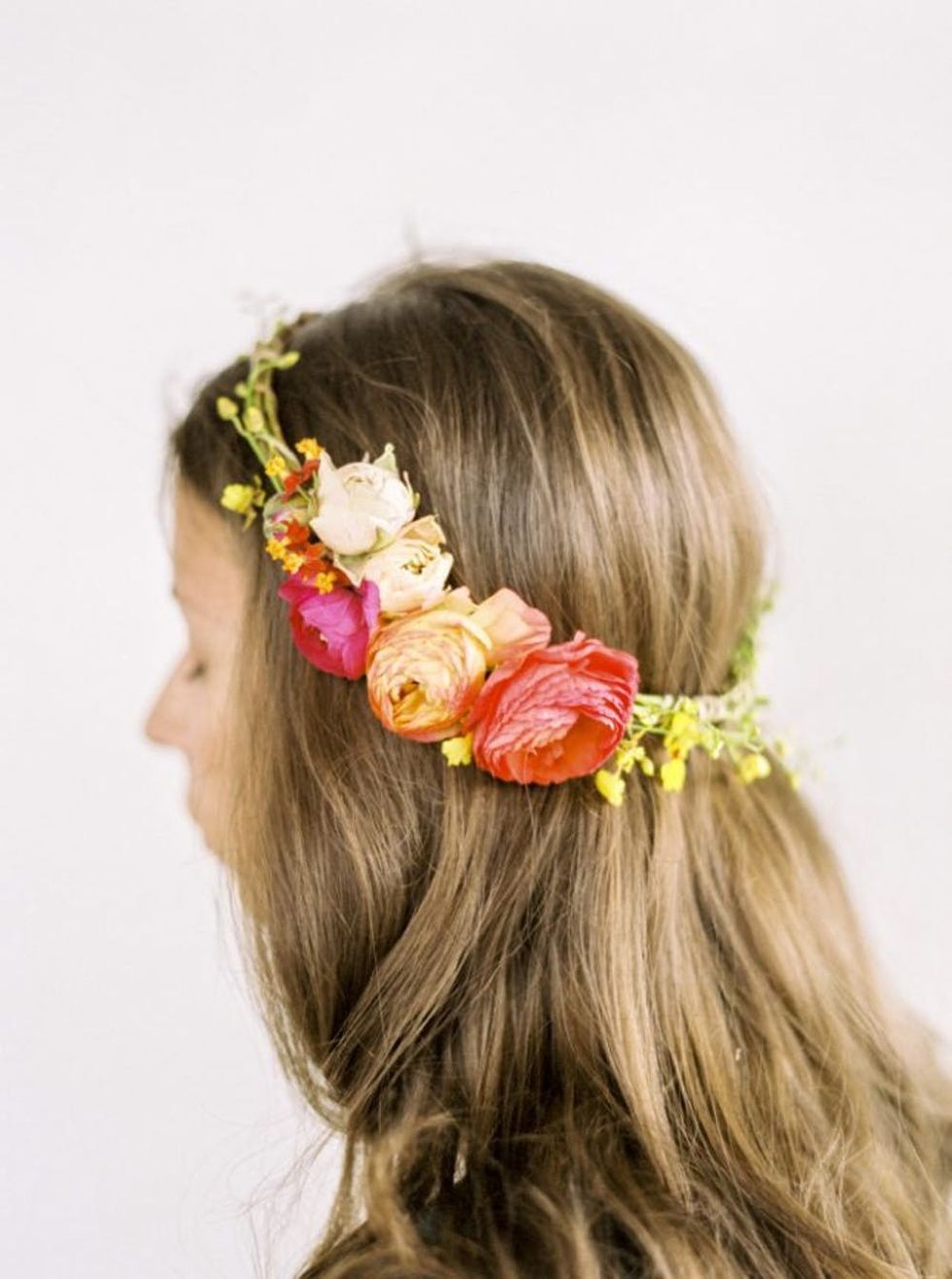 13. DIY Summer Floral Halo: Embrace all the whimsical elements of an outdoor bridal shower by making DIY floral crowns. Whether you pre-make one for each of your friends or turn it into a crafting activity, there's no doubt your bride BFF will approve. (via Miranda Hattie Photography / Style Me Pretty)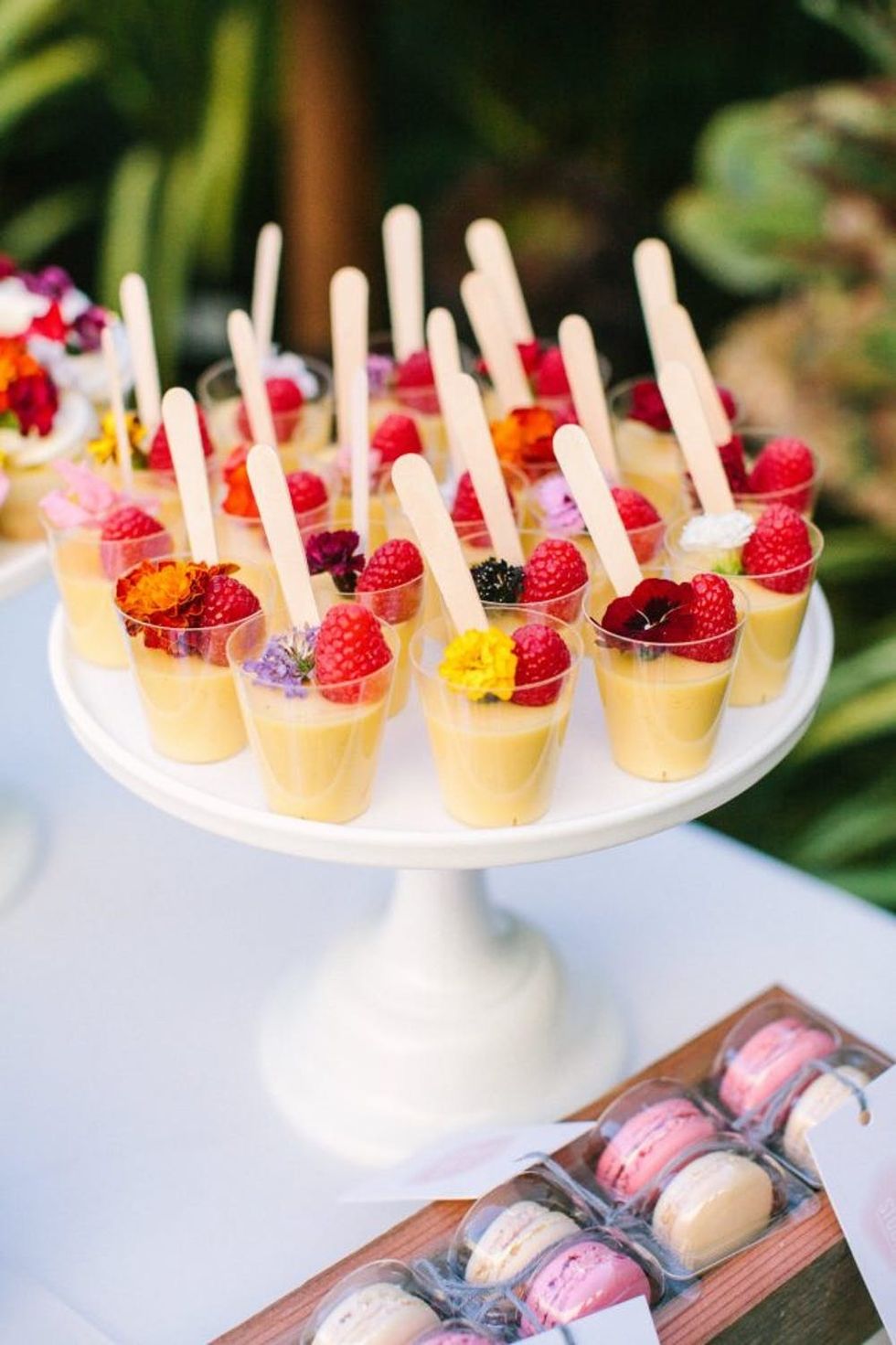 14. Floral Desserts: Edible flowers are so pretty it's a wonder why they aren't added to every dish. Give finger foods a whimsical touch with these fresh and fragrant accents. (via Beijos Events)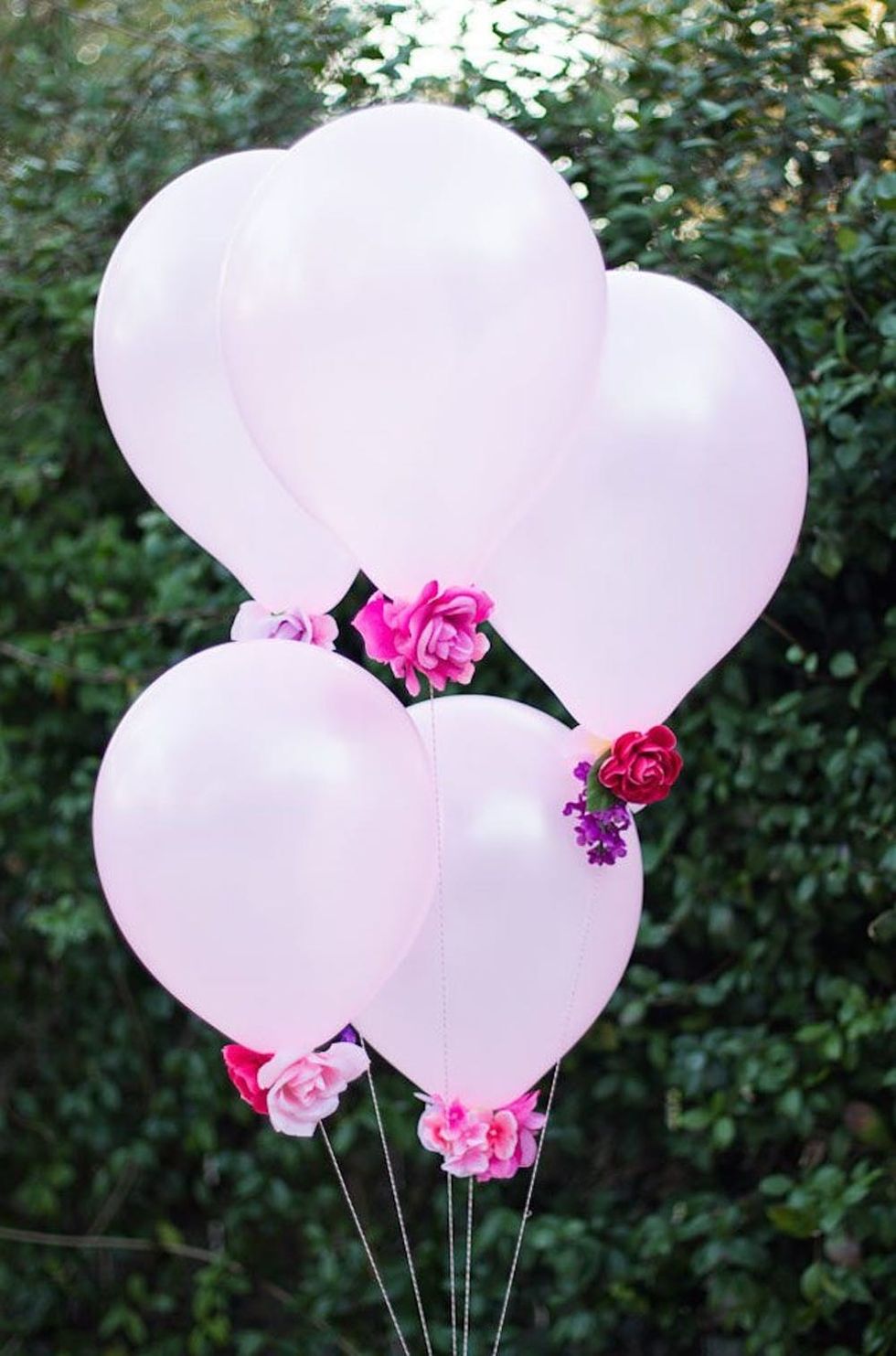 15. DIY Flower Balloons: As fun and festive as balloons already are, there's nothing like adding faux florals to them to really spruce things up. Apart from the extremely reasonable cost to make them ($1 per balloon), the feminine touch will really tie the whole bridal shower look together. (via Design Improvised)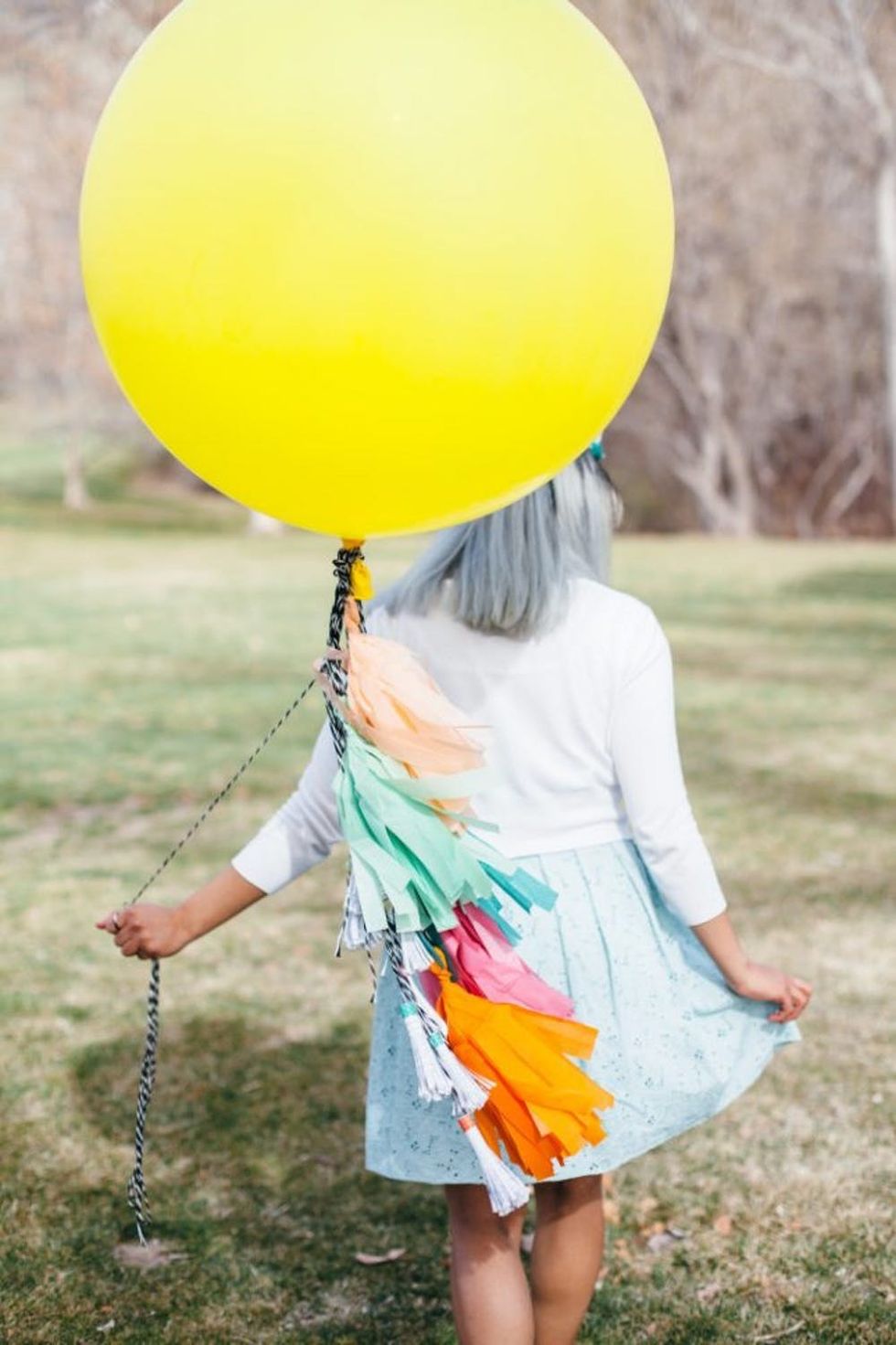 16. DIY Tassel Balloon: To give the bridal shower a more gender-neutral modern flair, consider making tassel balloons. Made of bright tissue paper tassels, these balloons are an easy way to let everyone know where the party's at. (via The House That Lars Built)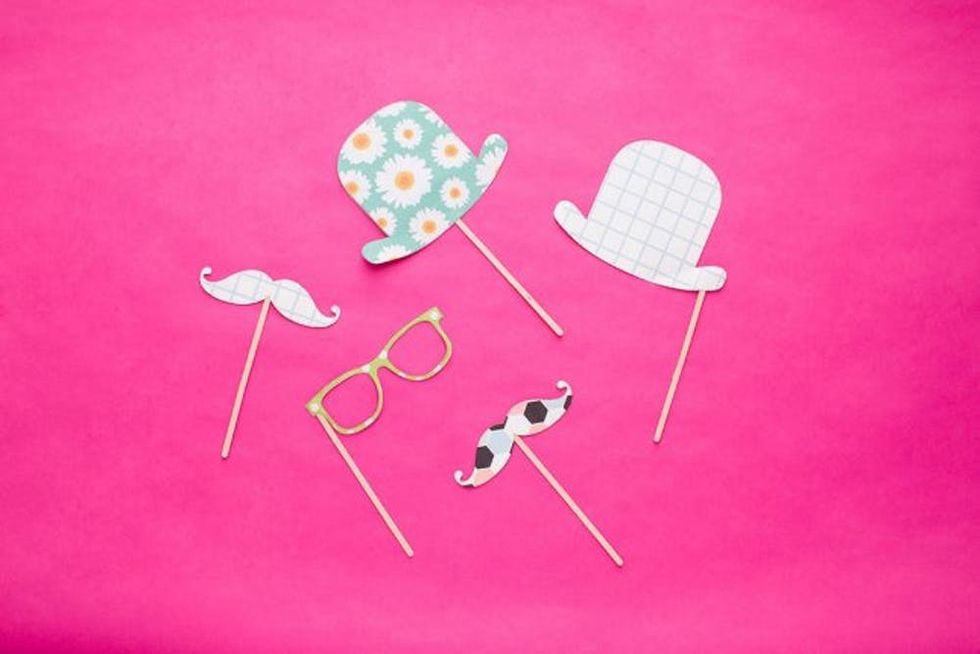 17. DIY Photo Booth Props: With so many pretty decorations, it's no surprise you and your friends will be snapping selfies all bridal shower long. Prep for those Instagram-worthy moments by providing these printable photo booth props. (via Brit + Co)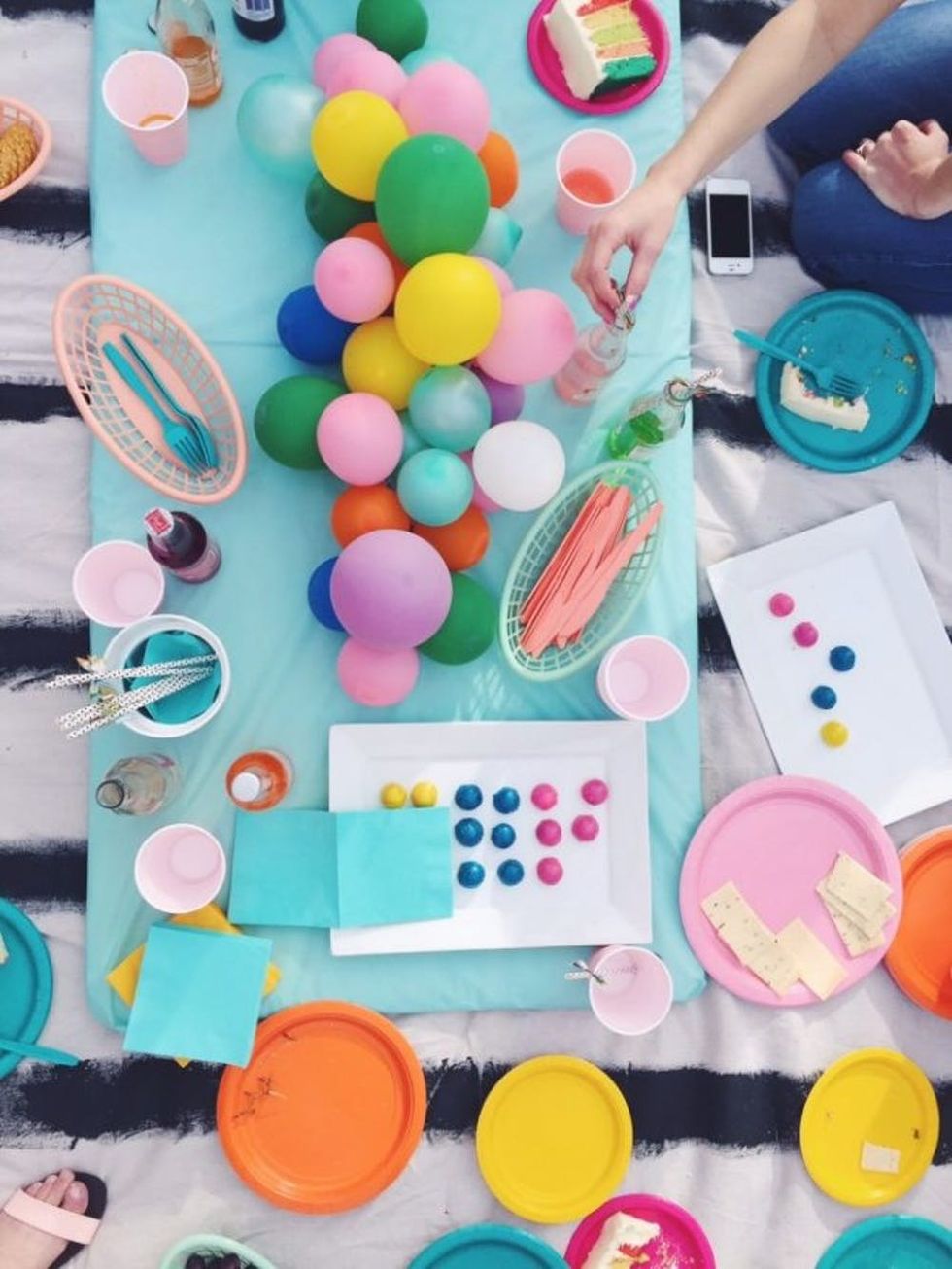 18. DIY Balloon Centerpiece: Running short on time? No worries, this chic + cheap centerpiece actually only takes about five minutes to make. Coordinate the balloons with your plates for an explosion of color. (via The House That Lars Built)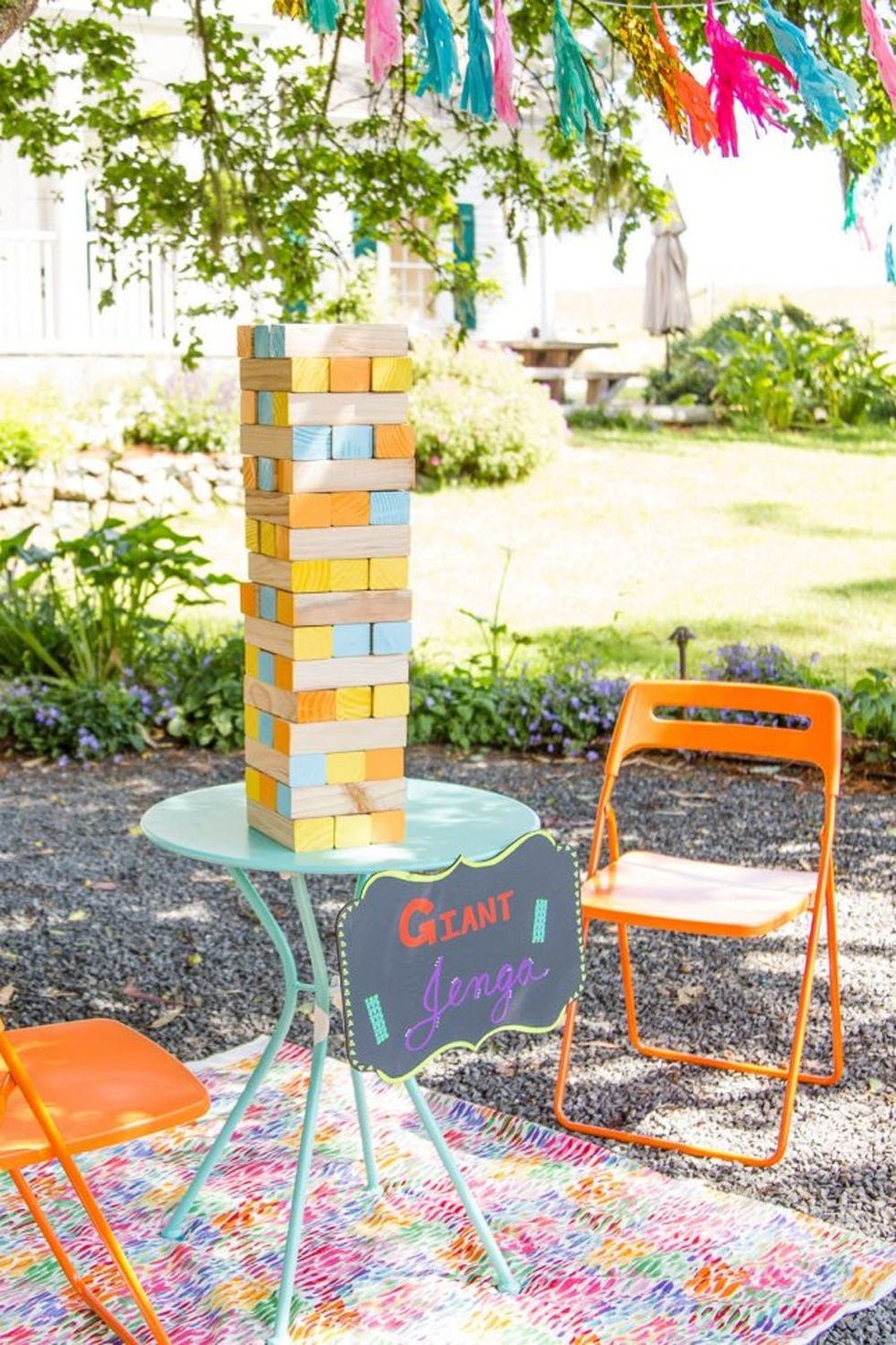 19. DIY Giant Jenga: When you and your gal pals aren't lounging, make sure there're a few planned activities to do. Take this giant Jenga game as an example: It's a low-active game that's still plenty exciting! (via Brit + Co)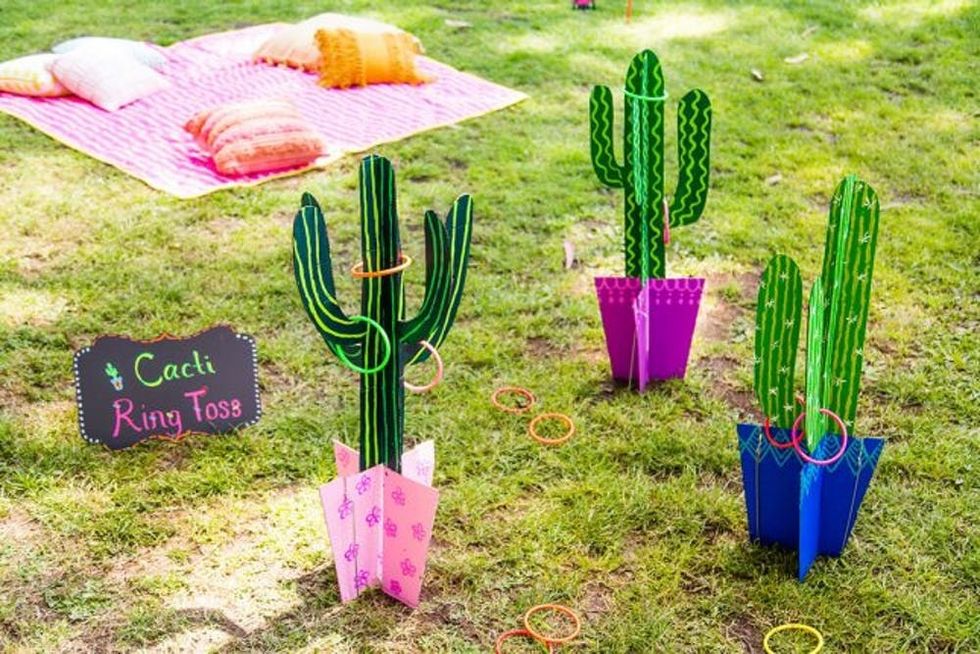 20. DIY Cactus Ring Toss: Your gal pals will have just as much fun at the bridal shower as if they were at the carnival thanks to this game of cactus ring toss. All you'll need to make this fun activity is cardboard, paint and rings. (via Brit + Co)
Check out all things Brit + Co Weddings, and follow us on Pinterest for more beautiful + creative wedding inspo.