Kanye West Just Did the SWEETEST Thing for His Third Anniversary With Kim Kardashian West
May 27, 2017
There are some couples that you expect to stay together forever. Say, oh, we don't know, Ben Stiller and Christine Taylor, for instance (who just today announced their split after 17 years of marriage).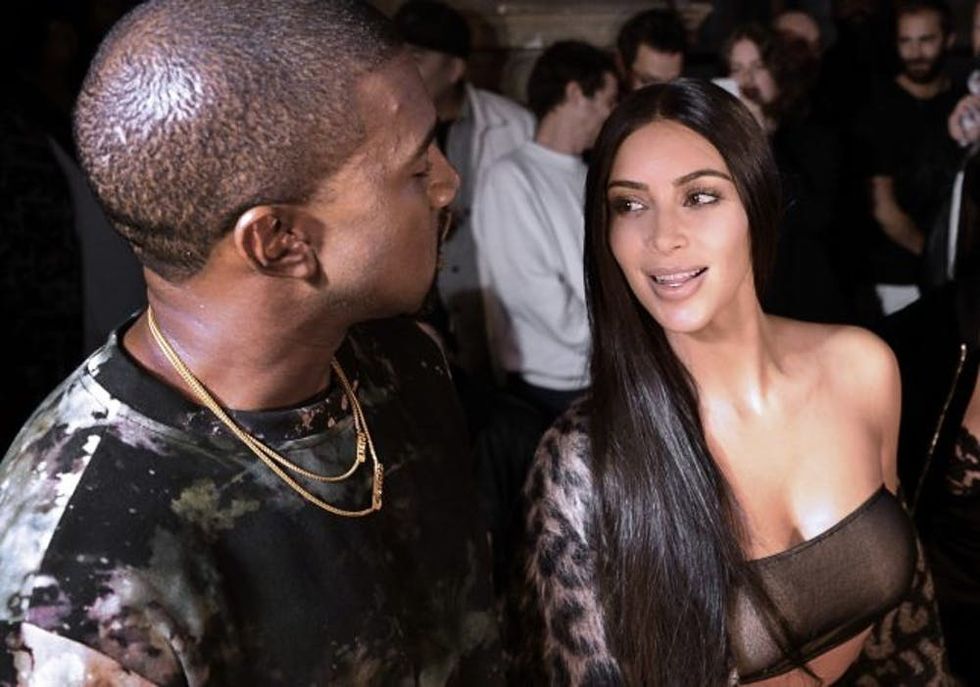 ---
Then there are those who make it despite the odds: like Kanye and Kim Kardashian West. The pair had a notoriously rocky 2016 together, facing numerous trials and tribulations that would have broken other couples: a life-threatening robbery for Kardashian and the trauma of its aftermath, for one. A hospitalization for mental evaluation for West followed hot on its heels, leading to serious tension between the two, and even rumors of the dreaded "D" word.
Now, the Wests appear to be having the last laugh, as the two shared a milestone that was likely made all the sweeter in the wake of their recent troubles: their third wedding anniversary.
Kanye made sure the day was a special one for his lady, with Kim posting on Snapchat his gift of flowers that spanned the borders of a room.
"I mean, how cute that I get to come home and see these gorgeous floating flowers," Kim can be overheard saying in the vid. "Happy Anniversary!"
It's not the first time he's gone out of his way to make a seriously adorbs gesture for his wife of three years — you may recall the insane gesture he made for her on Mother's Day last year (we sure do!). Given the circumstances, however, it just may trump all.
Congratulations, you two — and happy anniversary!
What do you think of Kanye's sweet gesture? Lay it on us over @BritandCo.
(h/t E!; Photos via Alain Jocard + Bryan Bedder/Getty)