This Crazy 14-Step Korean Skin Care Routine Completely Changed My Skin
Jun 23, 2016
At the end of April, I met with the skinspirational Alicia Yoon, founder and CEO of Peach & Lily, a one-stop shop for Korean beauty brands, to talk skincare. This was not a casual conversation about the latest and greatest in Korean beauty or what products Alicia was obsessed AF with — this was a full-on skin analysis.
After removing my makeup and cleansing my face, I sat down across from Alicia as she stared at my totally bare skin. This was a little nerve-racking and left me feeling slightly vulnerable, as I am rarely out at a busy cafe (where we were meeting) with a completely makeup-free face. I told Alicia that my biggest skin concerns were dark under-eye circles, scarring (because of my very fair skin) and dullness. After I explained my current skincare routine, which involves using an oil cleanser, a toner, a serum and a moisturizer, Alicia "prescribed" a new 14-step drill. At first, I thought it was crazy — and it kind of is — but trust me, it works.
---

I have to admit that posting makeup-free selfies (like my progression photos above) is something I would have never done before going to skincare bootcamp, but the routine has me going bare-faced more than ever before, because I feel like my skin looks *so* much better. The biggest differences were that my under-eye circles have almost completely vanished (which is an actual MIRACLE) and my skin looked much more even-toned and bright.
You can totally see the difference, right?! Here is the crazy 14-step routine that led to my skin transformation: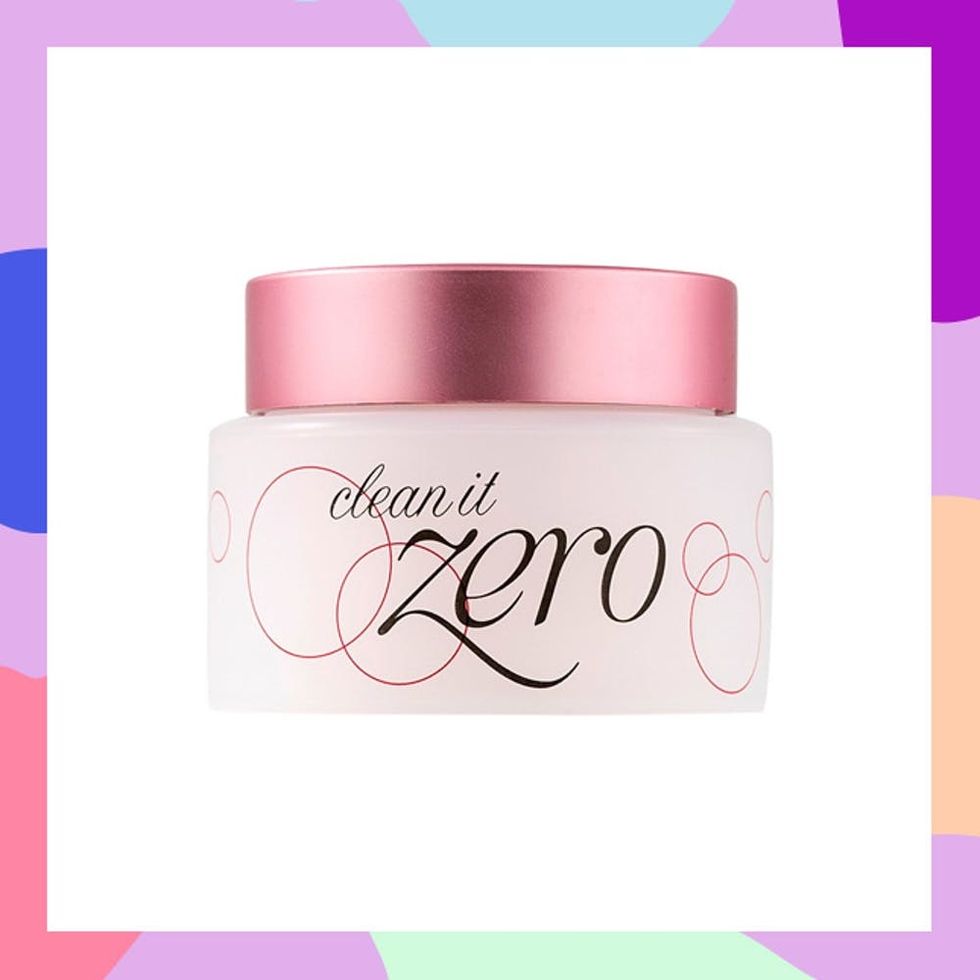 Step 1 – Banila Co. Clean It Zero ($16). Cleansing the skin and removing makeup is the first step. I have absolutely fallen in love with this cleanser because it gets ALL makeup off super easily. As someone who is loyal to Benefit Cosmetics They're Real! Lengthening Mascara ($24), I've learned that only heavy duty cleansers can remove it without me having to excessively rub my eyes. This balm-to-oil cleanser gets rid of everything from waterproof mascara to long-lasting liquid lipstick with ease. I'm obsessed with this stuff.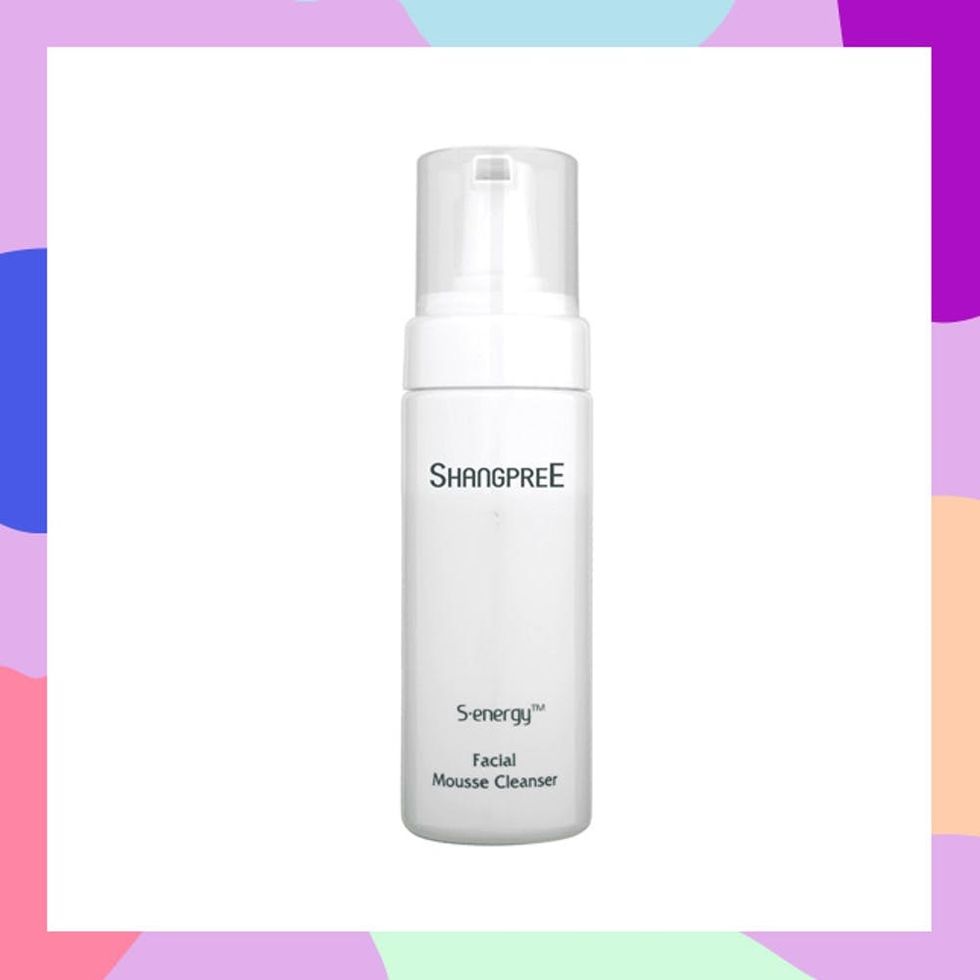 Step 2 – Shangpree S-Energy Facial Mousse Cleanser ($35): Double cleansing was the first new practice I incorporated into my regimen, per Alicia's recommendation, and now I think I'll be double cleansing for life. This low-pH cleanser is a gentle follow-up to step one that gets your skin totally squeaky clean without drying it out. "Oxygen is anti-inflammatory and anti-bacterial, while lavender oil is a calming antiseptic and sebum balancer," Alicia said. "The glycerin hydrates the skin while lime oil brightens."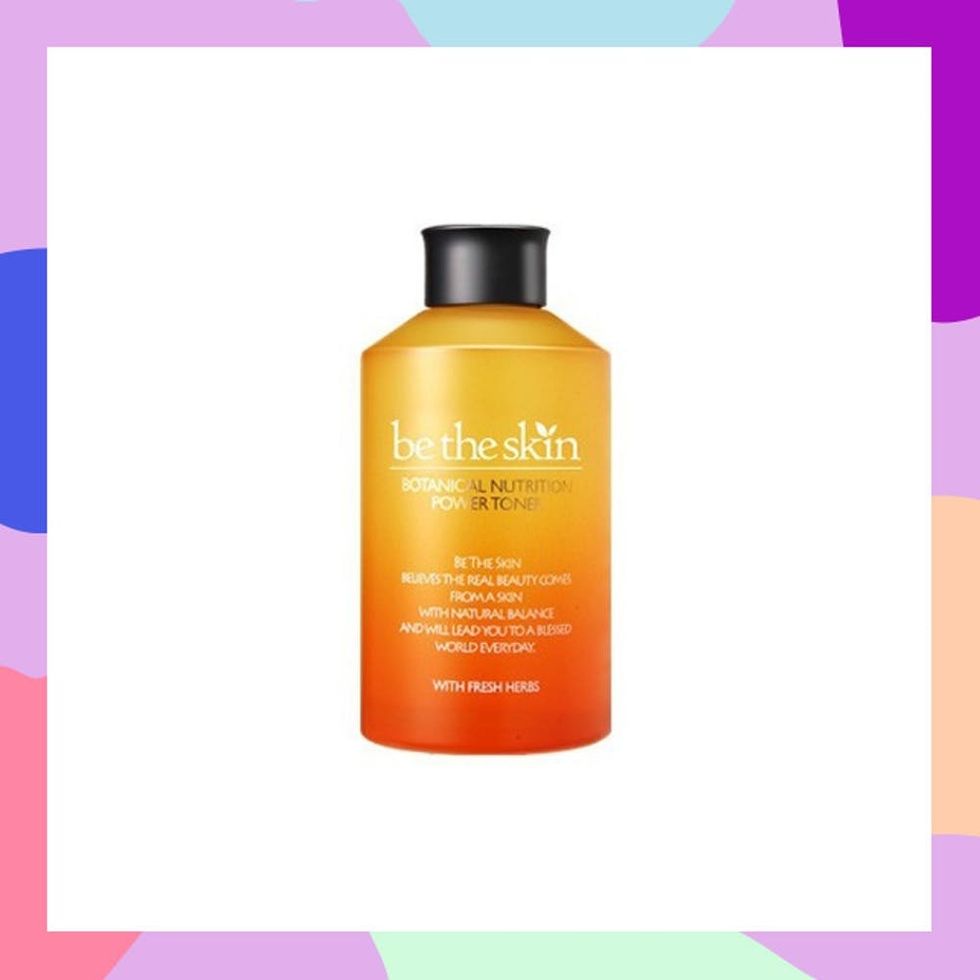 Step 3 – Be the Skin Botanical Nutrition Power Toner ($29): Alicia recommends following the double cleansing process with a toner within the first 30 seconds of drying your face. "Toner helps to restore the skin's pH balance after cleansing. This is a crucial step because skin that is not pH balanced is more vulnerable to breakouts, sensitivity and environmental stressors," Alicia explained. This particular toner is super gentle and also one of Alicia's personal favorites. It contains royal jelly, which works to give your skin a serious dose of hydration, and honey — which is naturally antibacterial — to draw moisture to the surface of the skin while minimizing breakouts. This stuff just keeps your skin happy.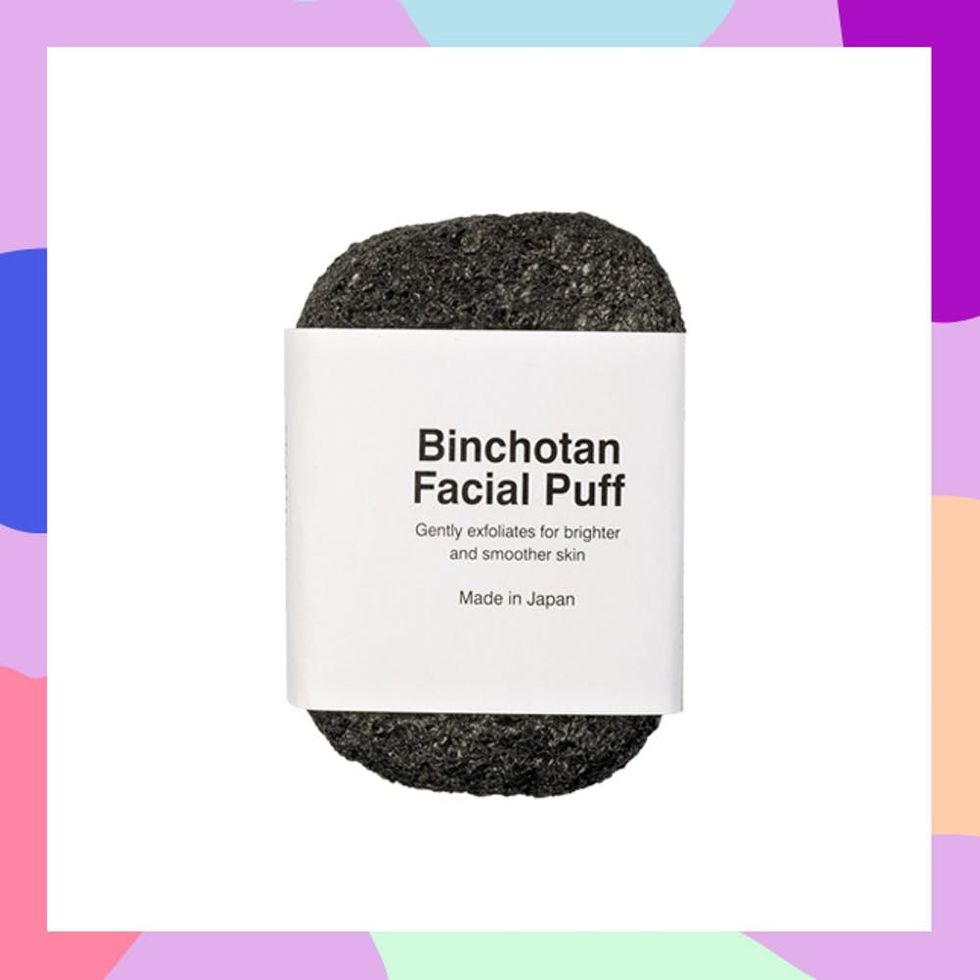 Step 4 – Morihata Binchotan Facial Puff ($16): I exfoliate with this all-natural facial puff 2-3 times each week after cleansing. It's made of Binchotan charcoal, which helps absorb excess oil, and Konjac root, which gently sloughs off dead, dull skin cells. I love that you can dampen this puff and use it solo without any cleanser, or, if you have sensitive skin like me, Alicia recommends adding in whatever face wash you prefer (I'm using Shangpree S-Energy Facial Mousse Cleanser [$35]).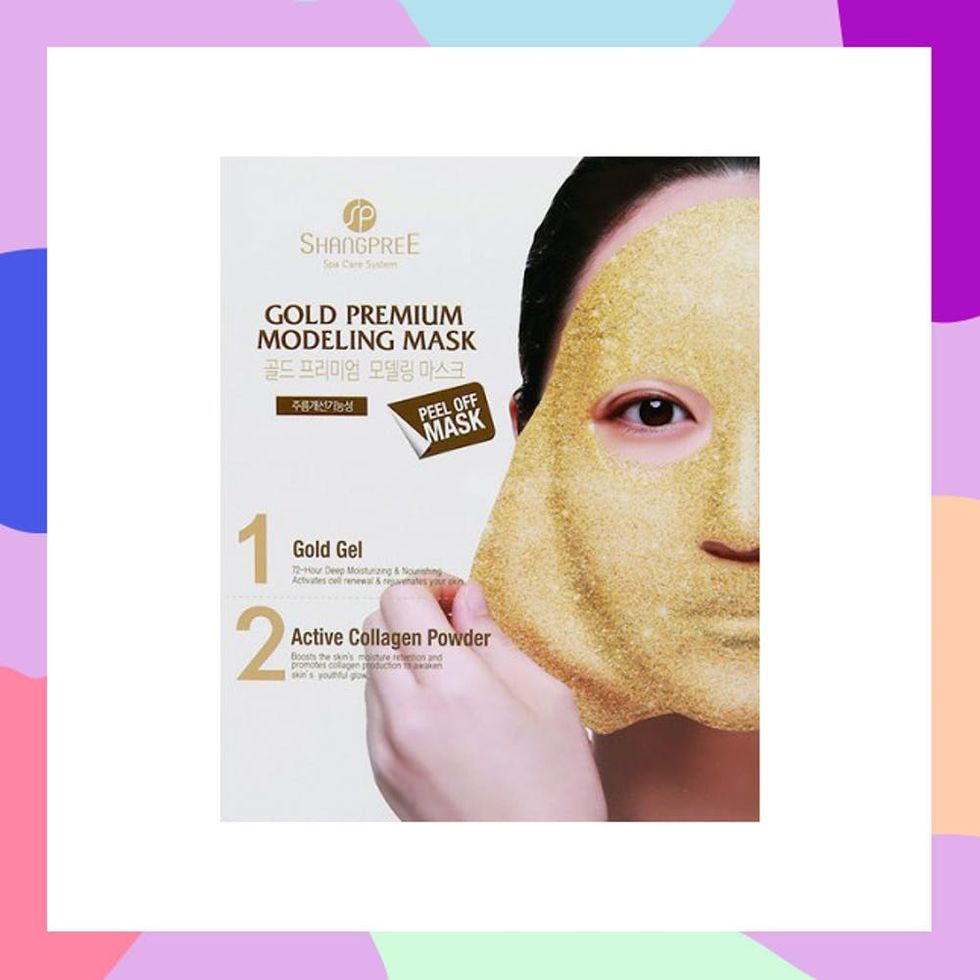 Step 5 – Shangpree Gold Premium Modeling "Rubber" Mask ($20): Twice a week (again, immediately after the double cleansing step), I use a sheet mask after exfoliating to treat my skin with more potent and powerful ingredients. Alicia recommended this Shangpree sheet mask, and I looooove it. I use these to get instantly brighter skin and for extra moisture — I notice plumper, more luminous skin right after using them. Rubber masks are bizarrely satisfying to use because you let the formula set on your face for about 20 minutes and then peel it off. It's amazing :)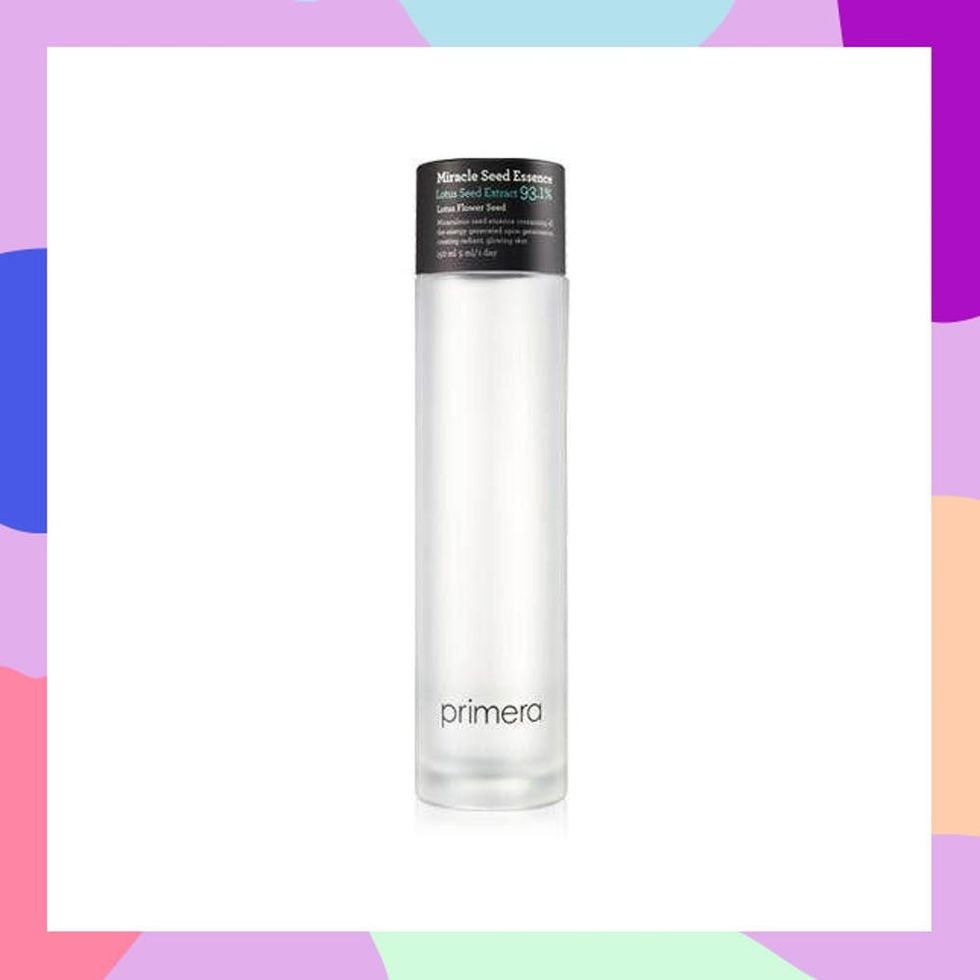 Step 6: Primera Miracle Seed Essence ($57): This was my first time using an essence, which is a staple of the Korean skincare regimen. Essences are used to help with absorption and effectiveness of the products used in the following steps. I love this essence because it's really gentle on my skin and contains 93.1% lotus seed extract. I credit this product with making my skin brighter and reducing dark spots.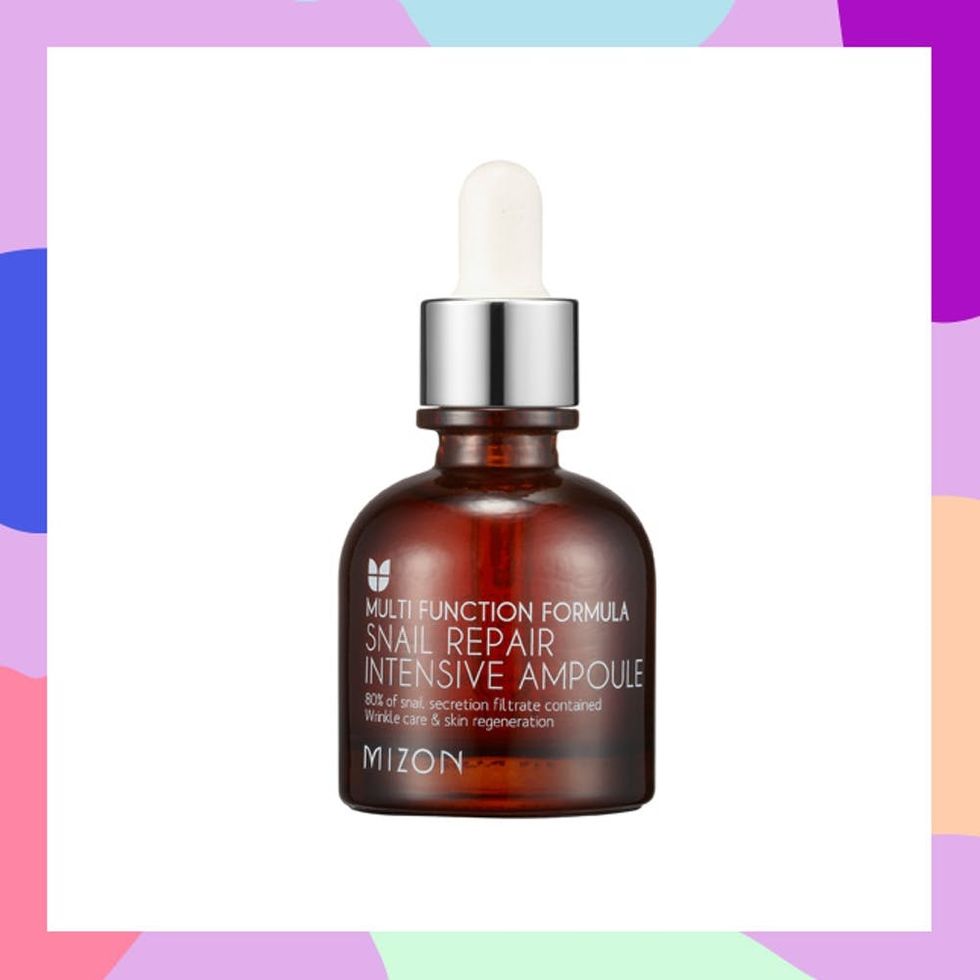 Step 7: Mizon Snail Repair Intensive Ampoule ($38): Now this is where things get kind of weird. The seventh step in my next-level Korean skincare routine is this product made of 80% snail mucin! Crazy, right? Snail mucin is incredibly beneficial for your skin and works to sooth, hydrate, brighten and diminish breakouts, hyperpigmentation, uneven skin texture and fine lines. This stuff looks, feels and smells like a normal serum, so it's easy to forget that you're putting mostly snail stuff on your face. With consistent use, though, you'll soon understand why this product is amazing — it's a total one-stop-shop skincare miracle product.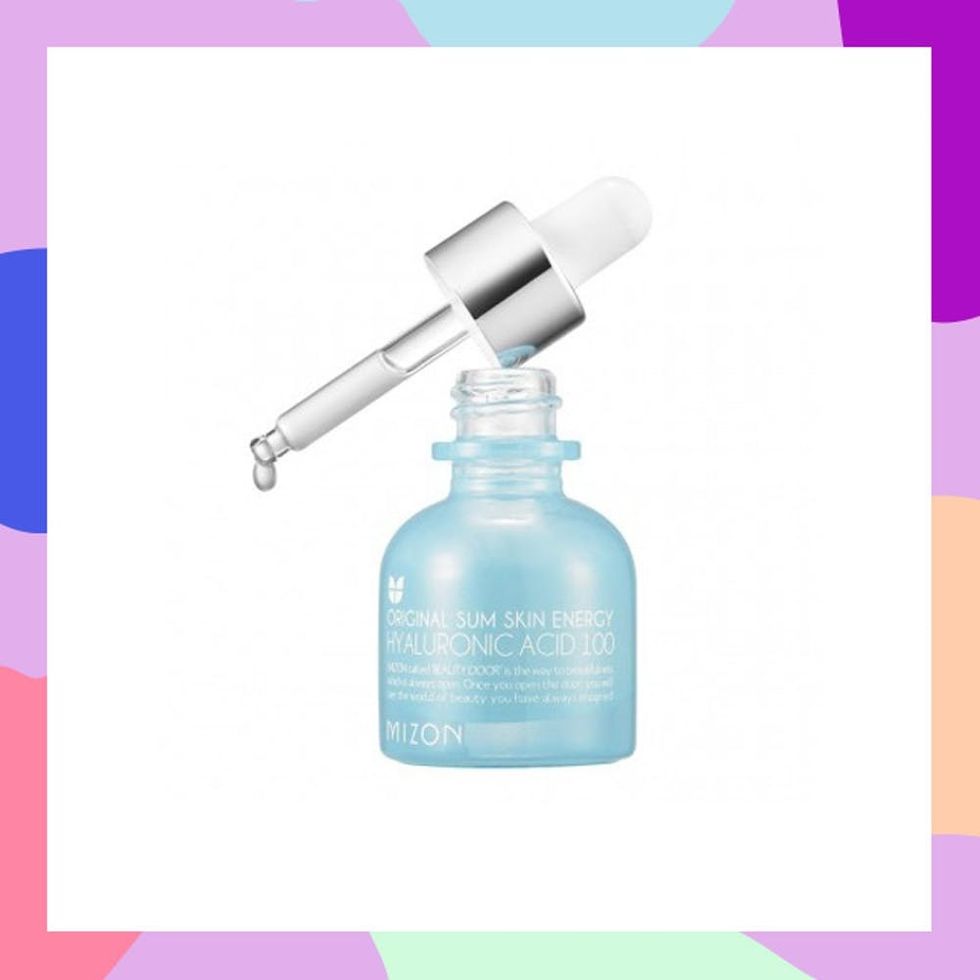 Step 8: Mizon Hyaluronic Acid 100 ($42): If you haven't heard the buzz about hyaluronic acid, read up on it! It's a great product to incorporate into your skincare routine because of its intensely moisturizing properties. Dubbed the "hero ingredient," HA is used to serve the skin epic levels of moisture that your typical moisturizers can't compete with.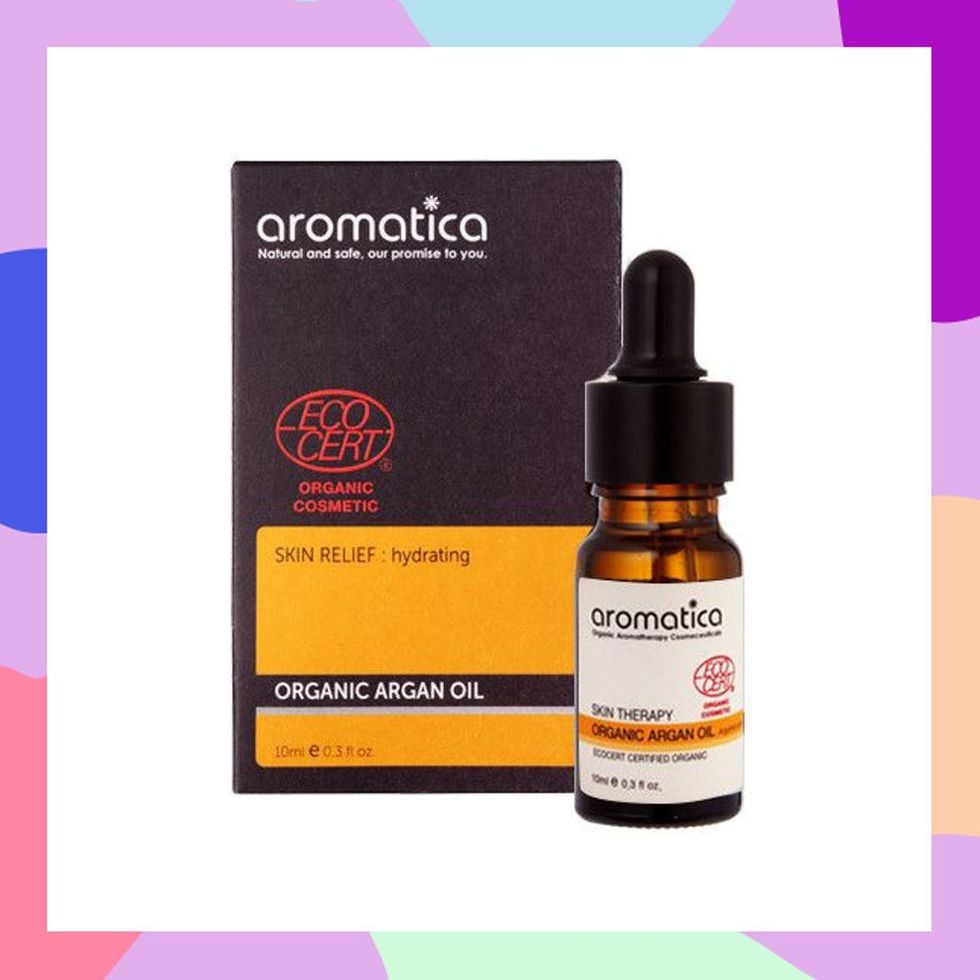 Step 9: Aromatica Organic Argan Oil ($32): This pure, organic argan oil is one of my favorite ways to moisturize. Alicia also loves this stuff for the lit-from-within glow it gives your face. Just a couple drops of this oil works wonders to hydrate your skin and make it look super luminous. You don't have to worry about it clogging your pores either!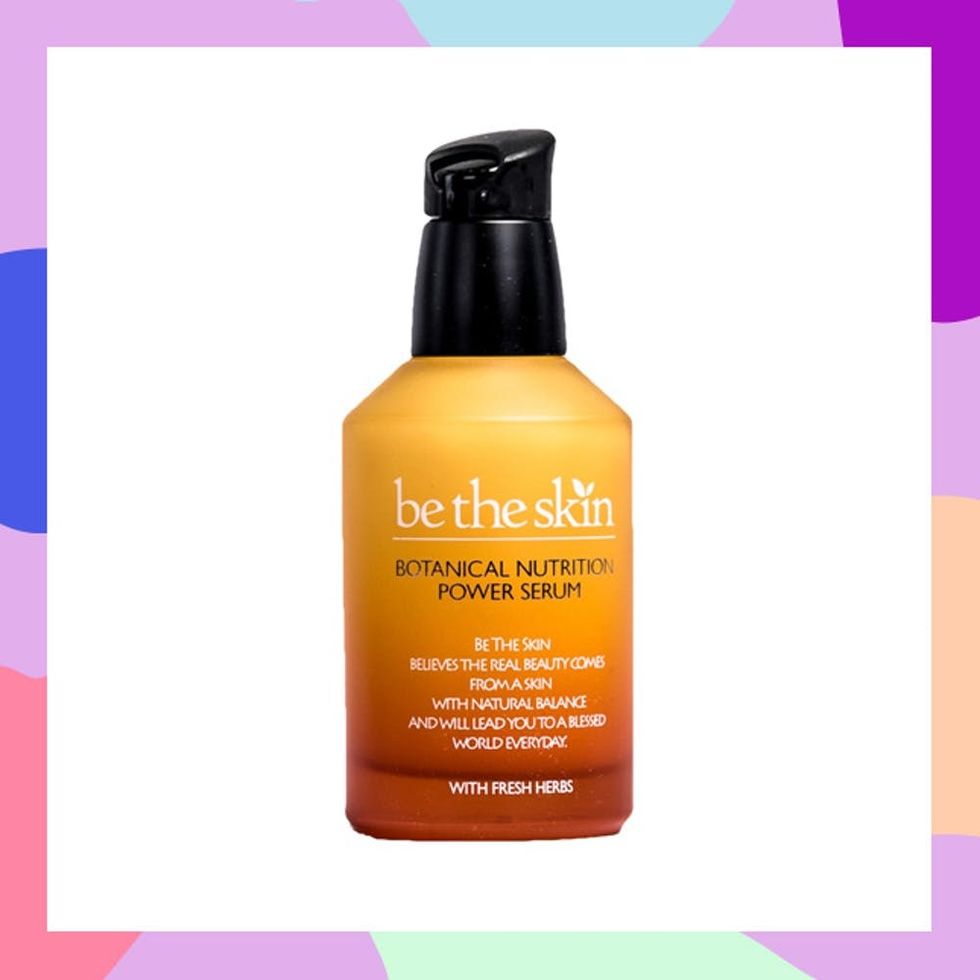 Step 10: Be the Skin Botanical Nutrition Power Serum ($39): "This is a popular product for dry skin," Alicia told me. "It contains fermented botanical extracts, licorice root and cucumber that eases irritation, hyaluronic acid that hydrates and papaya that will refine and brighten the skin's texture." I've actually been mixing the oil (from step nine) and serum together — Alicia swears by this mixture too — and I loved the results. "This combo can create a glow in a few days, I swear," she said. I can attest to this! I use two pumps of the serum and one drop of the argan oil.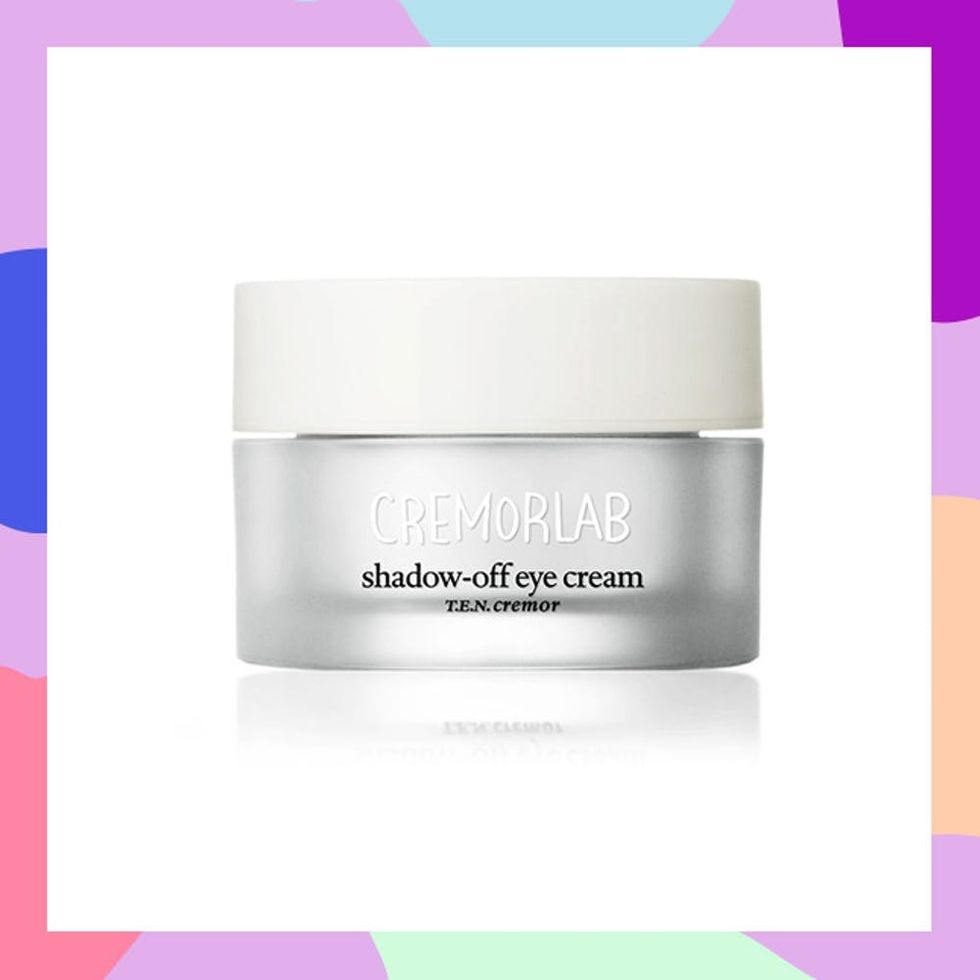 Step 11: Cremorlab Shadow-Off Eye Cream ($55): I have to say that this is an absolute miracle product. I've never used an eye cream that promised to reduce dark under eye circles and actually worked. "This is one of our most popular eye creams for how it hydrates, eliminates dark circles and eases puffiness around the eyes," Alicia explained. "Niacinamide, macadamia oil and licorice root soften the skin and brighten any darkness underneath the eye." I love how gentle this eye cream feels. It doesn't sting at all, which is a problem I've experienced with other eye creams, and it leaves my entire eye area feeling hydrated and looking bright.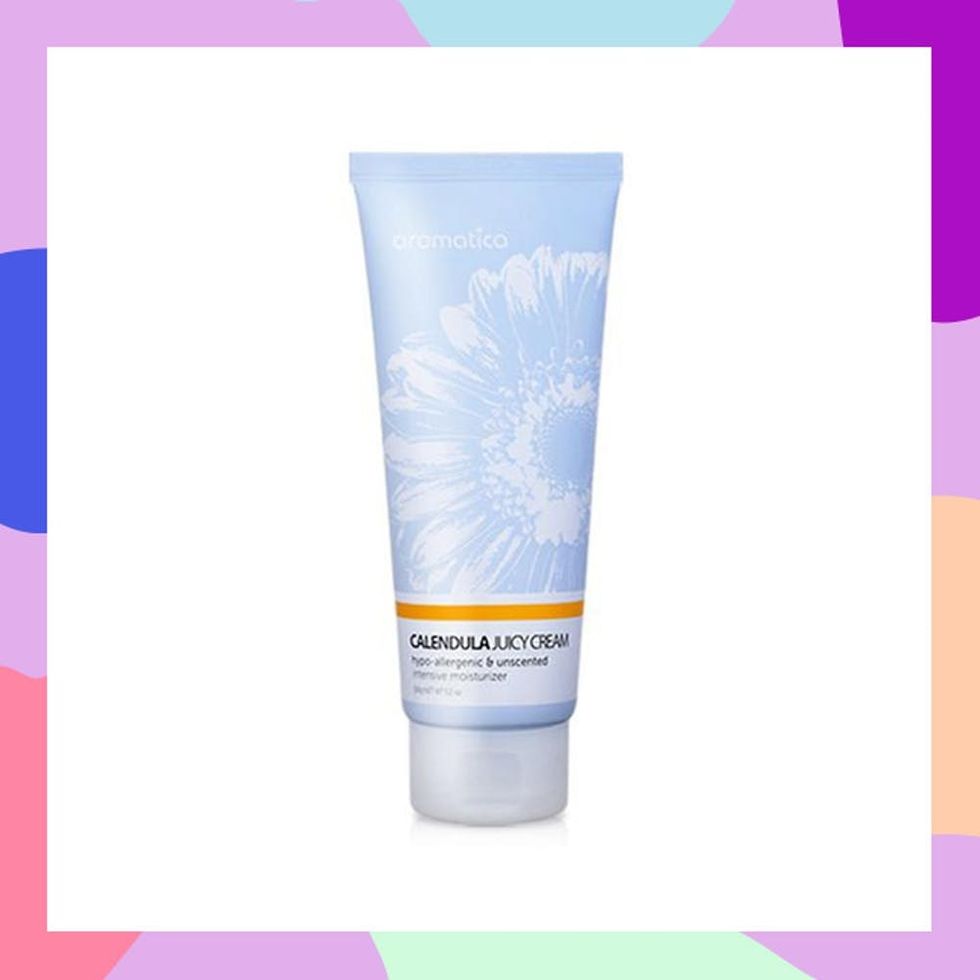 Step 12: Aromatica Calendula Juicy Cream ($37): If you have dry, sensitive skin, consider giving this moisturizer a try. It's super gentle and contains 48% Calendula extract, aloe vera, shea butter and coconut oil — basically, it doesn't get more hydrating and soothing than this formula. "Ceramides and Tamarind Seed Polysaccharide strengthen the skin's barrier function, which helps the skin retain moisture and prevents it from becoming irritated and sensitive," Alicia said. This stuff is so gentle, it's even safe to use on babies!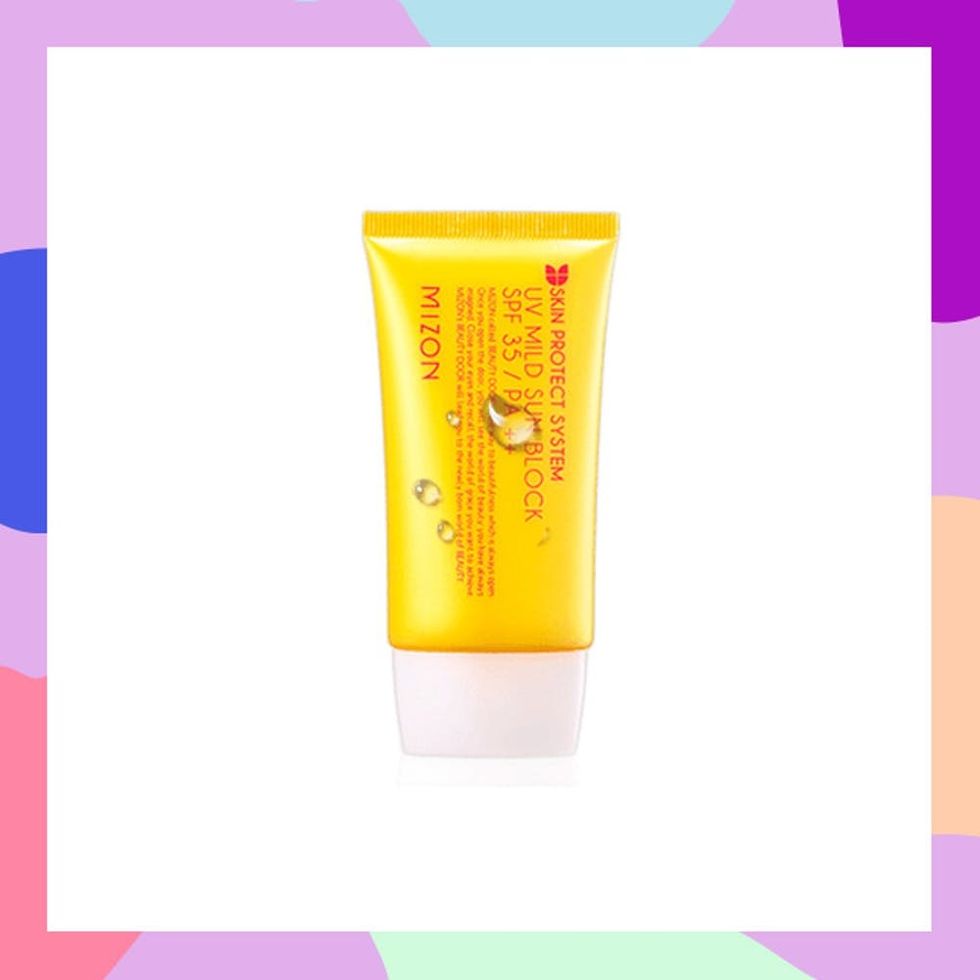 Step 13: Mizon UV Mild Sun Block ($23): SPF is everything, people! Apply an SPF every morning after moisturizing. "SPF is a non-negotiable in any skincare regimen," Alicia said, "Even during the winter or cloudy days, harmful UVA/UVB rays are present and will cause serious damage to unprotected skin." This sunscreen has SPF 35/PA ++ and a lightweight feel that keeps my skin matte all day.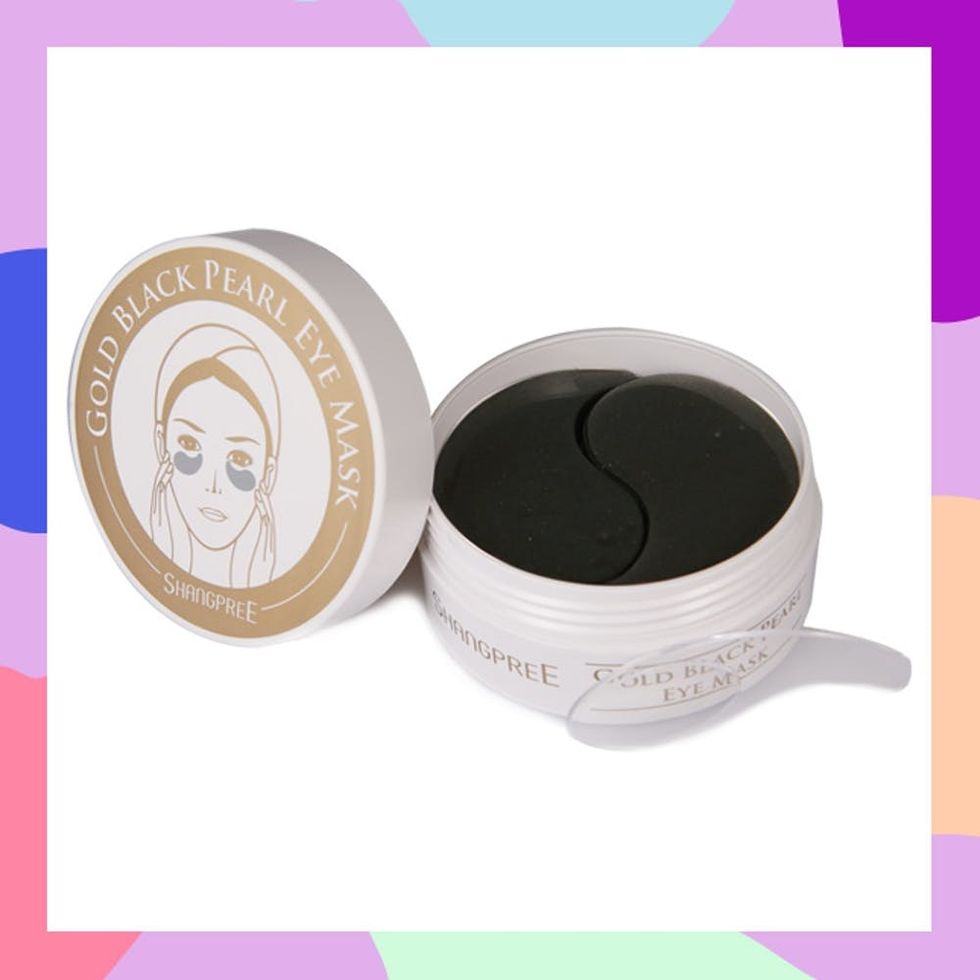 Step 14: Shangpree Gold Black Pearl Hydrogel Eye Mask ($60): For someone like me who is prone to under-eye circles and puffiness, these eye masks are a total lifesaver! Simply apply them underneath your eyes and let them work their magic for about 20 minutes — when you remove them, you'll notice smoother skin, fewer fine lines and a brighter eye area overall. I don't use these every day, but they are my go-to when I haven't gotten a lot of sleep or just need an extra boost.
After using this routine consistently for about a month and a half, I've noticed a big improvement in my skin. Before I started using this regimen, I would rarely step out bare-faced. Now I love my makeup-free weekends. My dark circles have been the most notable (and most welcome!) improvement by far — several of my girlfriends have mentioned how much lighter they look. Beyond that, my skin tone is much more even and I count far fewer breakouts. I feel more in control of my skin, which is a huge win in itself. While I'll always have to test out new products for work, it's good to know that I have a better, more thorough understanding of a consistent skincare routine that works for me and keeps my skin looking and feeling good. Thanks to Alicia for her expert advice and "skincare prescription!"
If you're ready to give it a go, Soko Glam is offering a 10-Step Korean Skincare Routine Set for $199.
Follow us on Pinterest for more drop dead gorgeous beauty inspo!
Beth Wischnia
You can typically find this Texan writing, trying on a new lipstick, gabbing with her identical twin sister or volunteering at the local animal shelter. She finds inspiration from rosé, beauty products, Tex-Mex and cats.
Skincare