Twitter's Reaction to Kylie Jenner's Reported Pregnancy Is Pure Internet Gold
Sep 23, 2017
It's only been 24 hours since news broke that 20-year-old Kylie Jenner is reportedly expecting her first child with her 25-year-old beau, rapper Travis Scott, but that was all the time Twitter needed to all but implode with shock, excitement, and, yes, plenty of LOL-worthy GIFs.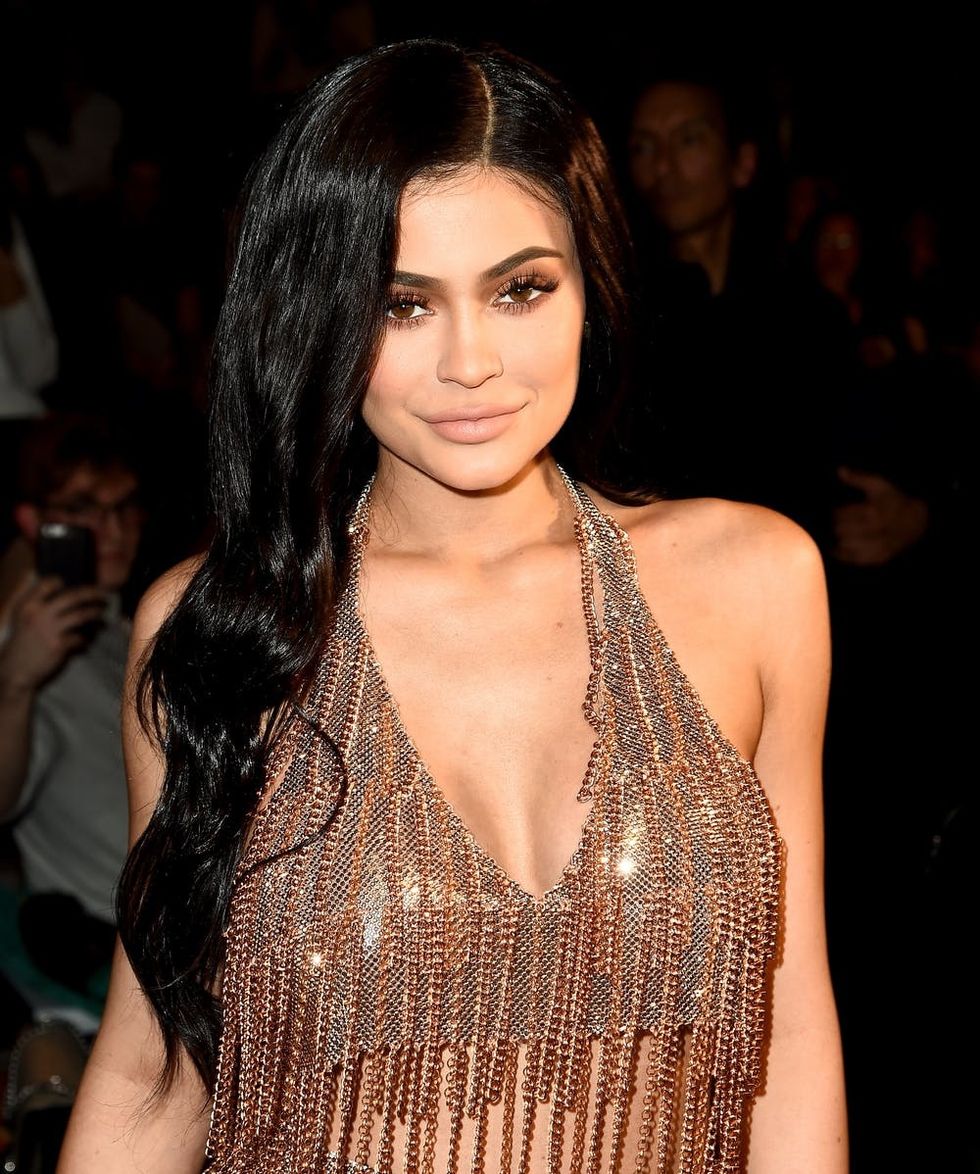 ---
Seemingly every. Single. Person. With a Twitter account had something to say about the makeup mogul's pregnancy — heck, even Spencer Pratt chimed in! Here's a few of our favorite reactions so far.
Kylie Jenner is 20, has a half-billion $ company, is pregnant and I'm over here getting judged by Netflix asking if I'm still watching.

— Tamara Dhia (@tamaradhia) September 22, 2017
1. #Goals: No fair!
Apparently Kylie Jenner is pregnant and honestly I hope I'm the child

— nick tangorra (@nicktangorra) September 22, 2017
2. Big Dreams: If you could be anyone, Kylie's babe wouldn't be too shabby of a choice, eh?
Me:I'm trying to not keep up with the kardashians anymore.

TMZ:Kylie Jenner is pregnant!

Me: pic.twitter.com/ORWq2MeX0e

— ً (@httpzouwee) September 22, 2017
3. Kardashian Rehab: Just when you think you can quit the fam, they go and pull you right back in!
if kylie jenner doesn't name the kid "kit" after her own lip kits and to keep in line with the k name dynasty then what was this all for

— emma lord (@dilemmalord) September 22, 2017
4. K-Dynasty: This actually isn't a bad idea…
KYLIE JENNER IS PREGNANT AND IM FREAKING OUT. IF SHE DOESNT DO A PERSONALIZED LIP KIT FOR THE GENDER REVEAL IM SUING

— Alyssa 💫 (@alyssalvx) September 22, 2017
5. Lip Kit 2.0: But seriously, there will be a new Lip Kit to celebrate, right?!
me: gotta finish my work before the weekend

internet: kylie jenner is pregnant

me: pic.twitter.com/g6jY4XkWpg

— Julia Pugachevsky (@jaypugz) September 22, 2017
7. Hard at Work: Hey, no one ever said keeping up with the Kardashians was easy!
What if the twist in the alleged Kylie Jenner pregnancy is that she's Kim and Kanye's surrogate for baby no. 3? pic.twitter.com/RI8CG18Qvz

— David Onda (@David_Onda) September 22, 2017
8. The Ultimate Plot Twist: The insane internet theories have begun!
Me: Ok need to focus on my priorities in life, lez do this

Internet: KYLIE JENNER IS PREGNANT

Me: pic.twitter.com/42HU7SuiHP

— – (@PrncessGarcia_) September 23, 2017
9. Priorities: Kylie > Everything you need to do today.
I'm so confused is @KylieJenner actually pregnant or is it just rumours like normal ?????

— •Abi Wilson•➳ (@Abzie2001) September 23, 2017
10. But Wait: Is this even real? Some fans had serious doubts about the reports, considering that she has yet to confirm or deny them herself.
I hope Kylie has a daughter so my son can marry her

— Spencer Pratt (@spencerpratt) September 22, 2017
11. Spencer Pratt: Even Spencer Pratt was shook! Declaring that "this must be what it felt like when Princess Diana got pregnant," The Hills alum sent out a whole slew of hilarious tweets, the best of which included a little matchmaking. "I hope Kylie has a daughter so my son can marry her," the 34-year-old, who is set to become a first-time dad this October, wrote.
What's your reaction to Kylie's reported pregnancy? Tweet us @BritandCo.
(Photo via Nicholas Hunt/Getty)
Barbara Pavone
Barbara Pavone is a pop culture-obsessed writer based in beautiful (but ridiculously cold) Montreal, Canada. When she's not working, she's sipping on a Pimm's Cup and daydreaming about her celebrity hero, Saint West.
Celebrity News