Move Over, Unicorn Frapp: Starbucks' Newest Drink Is All About Beef Jerky
Aug 09, 2017
Sure, the Unicorn Frappuccino was fun while it lasted. But insane sugar content aside, it was certainly not created to be a permanent item on Starbucks' menu. It looks like more short-term specialty drinks may be the coffee chain's future, and we're uber-excited about a savory creation that's premiering at their Seattle roastery right now: Pepper Nitro With a Jerky Twist. If you prefer less-sugary coffee drinks and nitro cold-brew beverages, you're probably going to love this one.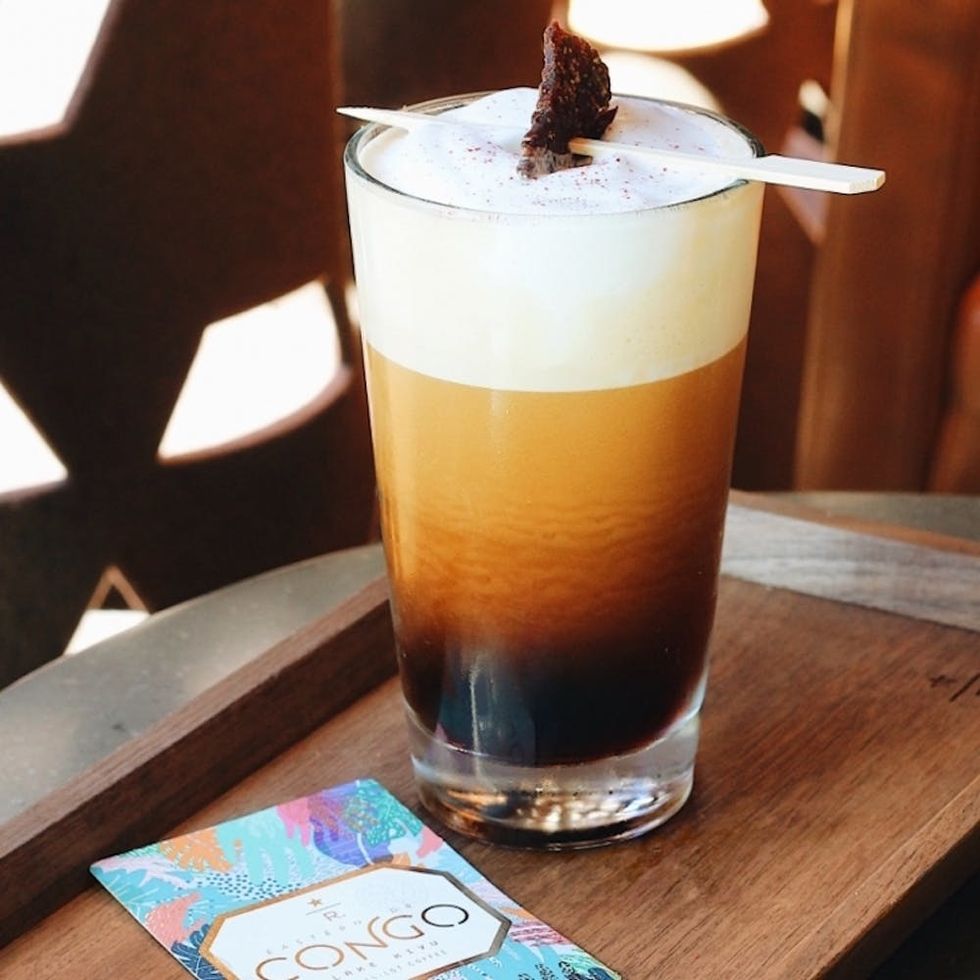 ---
The Pepper Nitro is, just as it sounds, a nitro cold brew drink. It also has some spice: It's infused with a fennel black pepper syrup, topped with honey and pink peppercorn, and then finished off with none other than a skewer of beef jerky (grass-fed, of course).
Unfortunately, the drink isn't available (at least not yet) at Starbucks locations across the country. But if all goes well at the roastery, who knows? You just might be able to order this savory gourmet coffee drink at a Starbucks near you.
Follow us on Pinterest for more food and beverage news!
Maggie McCracken
Maggie McCracken is a freelance writer, blogger and aspiring digital nomad. She writes primarily about food, travel, yoga and healthy living, and she has a background in health and science journalism. You can read more of her work on her lifestyle and travel blog, The Olive Branch.
Food News