Fyre Festival's Creative Director Is Designing Recycled Rugs And We're… Intrigued
Apr 13, 2019
If you've spent the past few months obsessing over those Fyre Festival documentaries, you're probably already familiar with Oren Aks, the former creative director of the doomed event and creator of the social media campaign that set the festival's ill-fated hype in motion. But what you probably *didn't* know about him is what he's been working on since the cameras were turned off. Well, we're here to answer that question, and it's probably the last thing you'd ever expect: He's designing a collection of recycled rugs.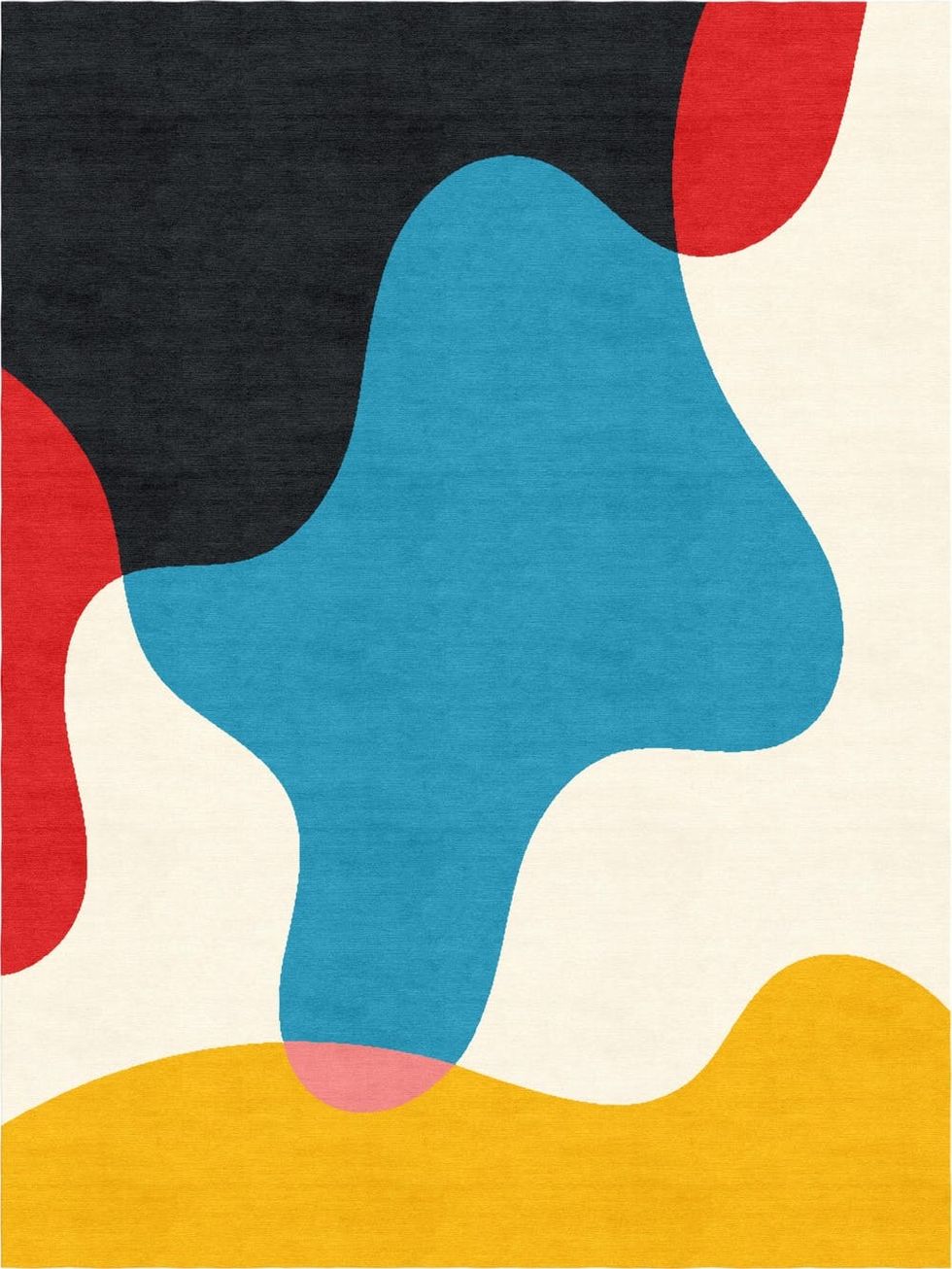 ---
Aks is one of many designers and artists whose limited-edition work is being showcased in a new collection called UNWASTED by Knot Collective. Each rug in the collection is made from more than 3,000 recycled water bottles, and proceeds from the sales benefit Goodweave, an organization that helps children escape childhood slavery and other unsafe living conditions. But the social impact of the rugs isn't the only reason to like them. While Aks' designs are cheery and versatile, some of the other styles — which range from artist Asia Pietrzyk's edgy anatomical scenes to Lesley Barnes' funky faux-animal skins — are pretty wild.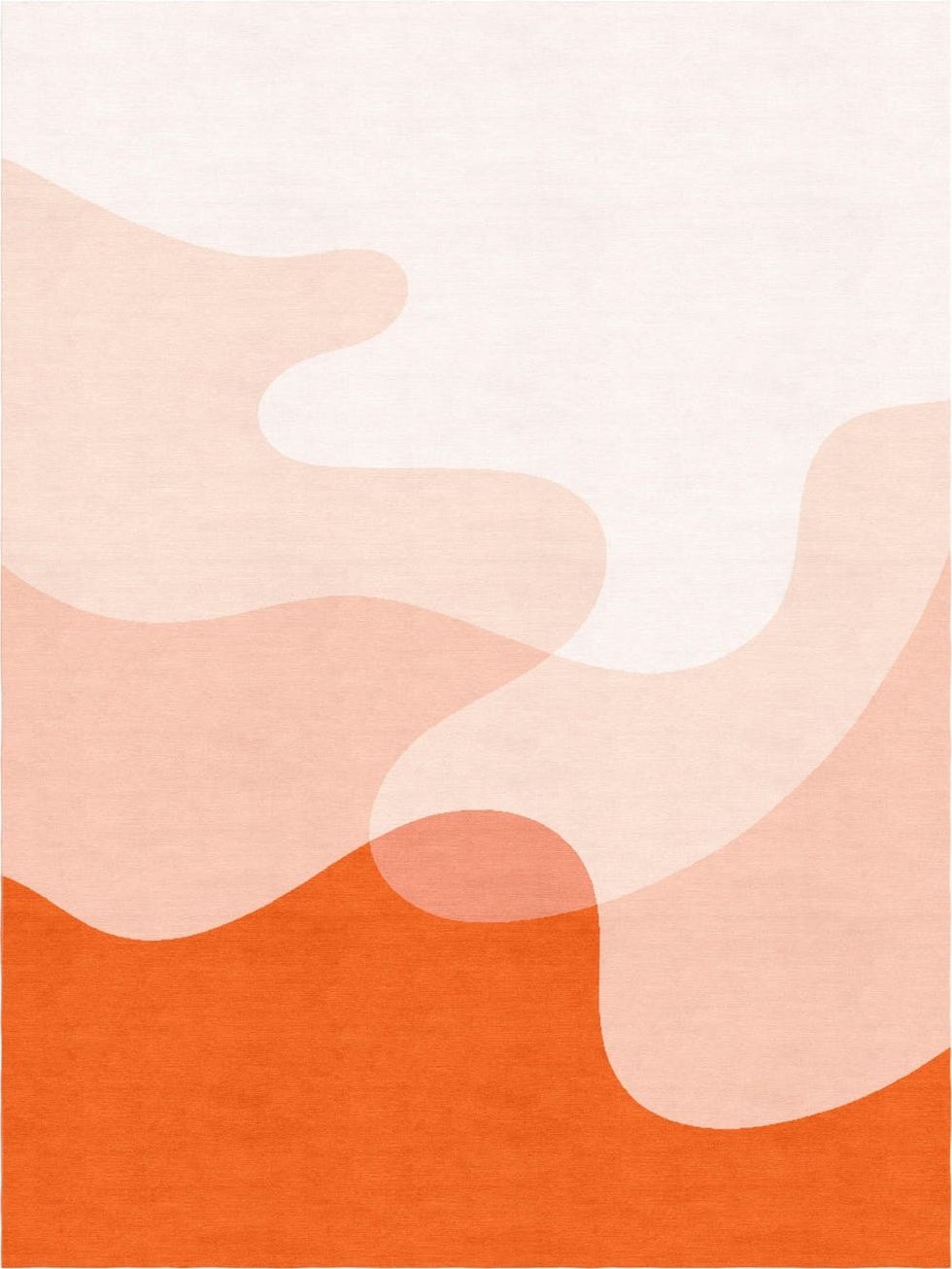 We'd be lying if we said this is what we expected Aks to be doing after the whole Fyre failure, but on the other hand, did anything about that saga go as anticipated? Maybe Aks' biggest strength is keeping us all guessing. The UNWASTED rugs are available now from Knot Collective starting at $1,174.
RELATED: What Really Burns About The New FYRE Festival Details
(Images via Knot Collective)
Brit + Co may at times use affiliate links to promote products sold by others, but always offers genuine editorial recommendations.
Emily Bihl
Emily Bihl is a freelance writer and sometimes-songwriter currently undoing a lifetime of healthy eating in the great city of New Orleans. When she's not writing, she can be found covered in clay at the ceramics studio or attempting an approximated downward dog. She likes her black labrador Selkie, unexpected anagrams, and cracking the sugar on creme brûlée with the back of a spoon.
Home News
We all have a million dollar business idea (or 2...or 3…) that we think *someone* should do. Why not you? Part of the motivation for Brit + Co's new interactive business course Selfmade is to help women develop their business idea into an actual living/breathing/thriving business. But it's also a way to figure out what that idea is. Maybe you have a few ideas, or need to refine a really good one, or maybe you have something with potential but just need to brush up on the business side of things. Well you're in luck. Thanks to Office Depot, we're here to share a quick recap on how we're helping our students figure out how to pick an idea and run with it. Feeling a little Selfmade fomo? Check out these tips for knowing if your idea is fully baked.
<p><strong>Know your audience:</strong> Who are they? Where are they? And what pain point are you trying to solve for them? "How would you define who that audience is?," said Brit Morin during this week's session. She goes on to suggest you develop a persona of your core customer: What's her name? Does she have children? Have visuals of who she is and what her day looks like and what she thinks about every day. "A lot of times I see businesses fail to scale because they're just trying to serve everybody and are very generic," adds Brit.</p><p><strong>Understand your market:</strong> How big is the market you're targeting? Is it growing? You can find market reports online for anything from weddings to babies. Does your business have potential for repeat business? For example, a wedding client will likely (hopefully!) only need you one time so how do you plan to grow? Will you target the same client or will you evolve your services to cater to that changing demographic? Martha Stewart is a business that evolved with her audience while most fashion mags stay focused specifically on 20- and 30-somethings for the long haul.</p><p><strong>Level up your business idea:</strong> What's your twist? Think about what differentiates you from your competitors. For example, if you're a photographer, maybe you focus on newborns and hook up with a maternity ward or sell seasonal packages. Brit talks about <a href="https://punkpost.com/stories/about-us" target="_blank">Punkpost</a>, created by Alexis Monson, a Brit + Co alumni who, instead of selling greeting cards in a dying snail mail market, she created an online marketplace for greeting card designers. How does your business stand out in your market's crowd?</p><p>Committing to an idea is hard, and SO exciting. Once you've figured out your direction, Office Depot OfficeMax can help turn your idea into a reality with a full suite of<a href="https://www.officedepot.com/cm/services/office-depot-services?cm_mmc=bl-_-aq-_-url-_-bc&amp;cm_mmca1=internal&amp;cm_mmca2=uf&amp;utm_source=blog&amp;utm_medium=social&amp;utm_campaign=bc_na_url_internal_uf_aq&amp;utm_content=tea_na&amp;utm_term=tea" target="_blank"> business services</a> &amp; solutions to help you &amp; your business succeed. From<a href="https://www.officedepot.com/cm/print-and-copy/print-services?cm_mmc=bl-_-aq-_-url-_-bc&amp;cm_mmca1=internal&amp;cm_mmca2=uf&amp;utm_source=blog&amp;utm_medium=social&amp;utm_campaign=bc_na_url_internal_uf_aq&amp;utm_content=tea_na&amp;utm_term=tea" target="_blank"> print &amp; copy services</a> to help build your brand to products to help you<a href="https://www.officedepot.com/cm/multi-category/work-from-home?cm_mmc=bl-_-aq-_-url-_-bc&amp;cm_mmca1=internal&amp;cm_mmca2=uf&amp;utm_source=blog&amp;utm_medium=social&amp;utm_campaign=bc_na_url_internal_uf_aq&amp;utm_content=tea_na&amp;utm_term=tea" target="_blank"> work from anywhere</a>, learn about all the ways they can help<a href="https://www.officedepot.com/cm/marketing/small-business?cm_mmc=bl-_-aq-_-url-_-bc&amp;cm_mmca1=internal&amp;cm_mmca2=uf&amp;utm_source=blog&amp;utm_medium=social&amp;utm_campaign=bc_na_url_internal_uf_aq&amp;utm_content=tea_na&amp;utm_term=tea" target="_blank"> businesses</a> like yours, accomplish more.</p>
Lifestyle