22 of the Cutest Pets on Instagram
Aug 10, 2014
Some days, we have the hard job of searching Instagram for the cutest animal accounts. Life is rough. There are so many cute animal 'grams! But we've scrolled through the furry, feathery and occasionally spiky pets that are racking up the double taps on Instagram so that you can have your daily dose of cute. You're welcome!
---
1. @susiesseniordogs: This is Susie and she's on a mission. She wants to get abandoned, elderly pets adopted to loving homes just like she was! Her feed is full of pics of adorable elderly dogs around the country that need adopting… and of course, there's the occasional selfie.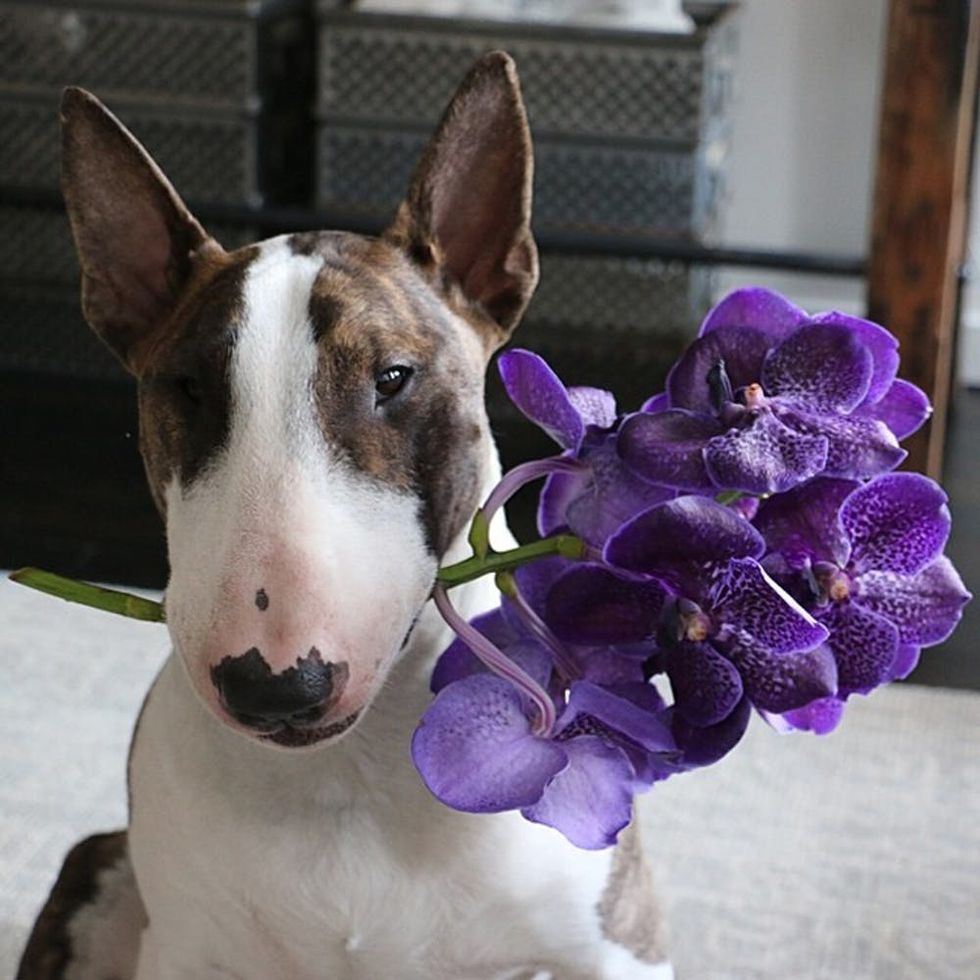 2. @nevillejacobs: Maybe you didn't catch the family resemblance right away, but this is the canine child of Marc Jacobs himself. So of course, Neville is the most fashionable, edgy Bull Terrier around. He goes on adventures with his BFF @choochoocharlies and they are just the cutest.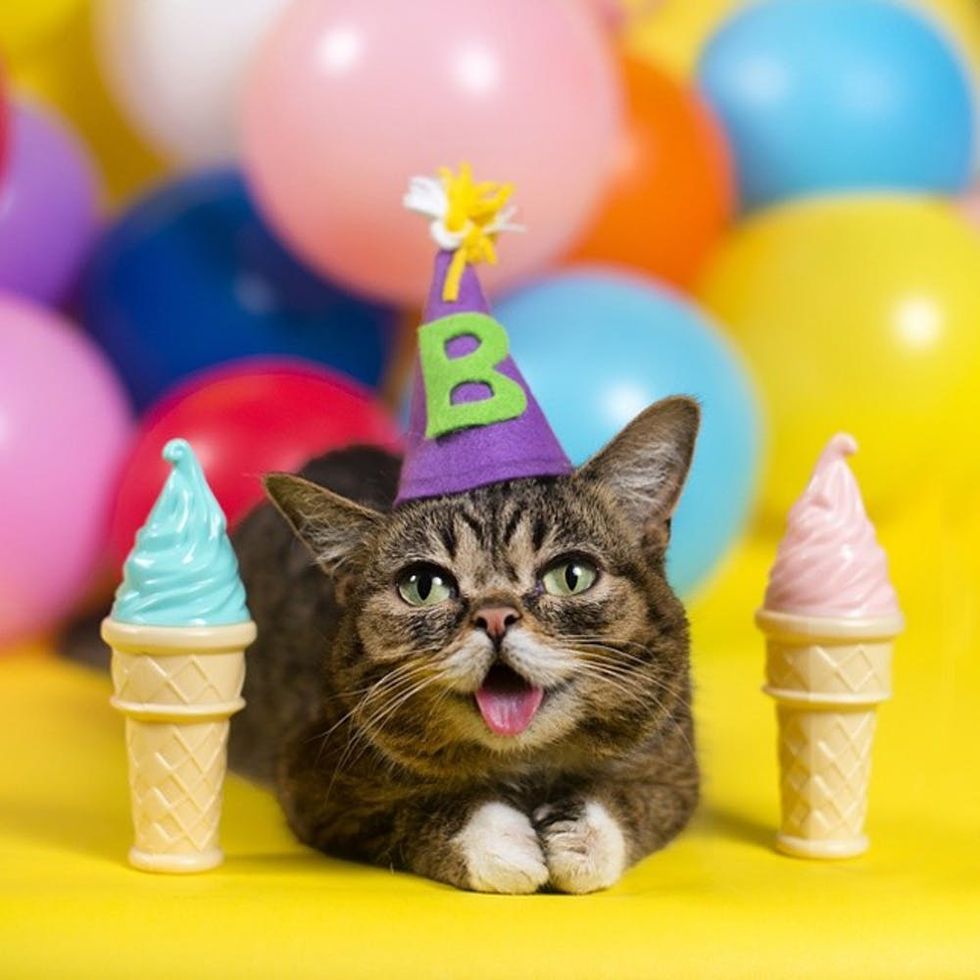 3. @iamlilbub: This cat is our hero, and not just because she's obviously a star. BUB was rescued from a tool shed in Indiana and since her fame, she's helped to raise over $100,000 for animals in need with her Lil BUB's Big Fund for the ASPCA. You're in the presence of greatness.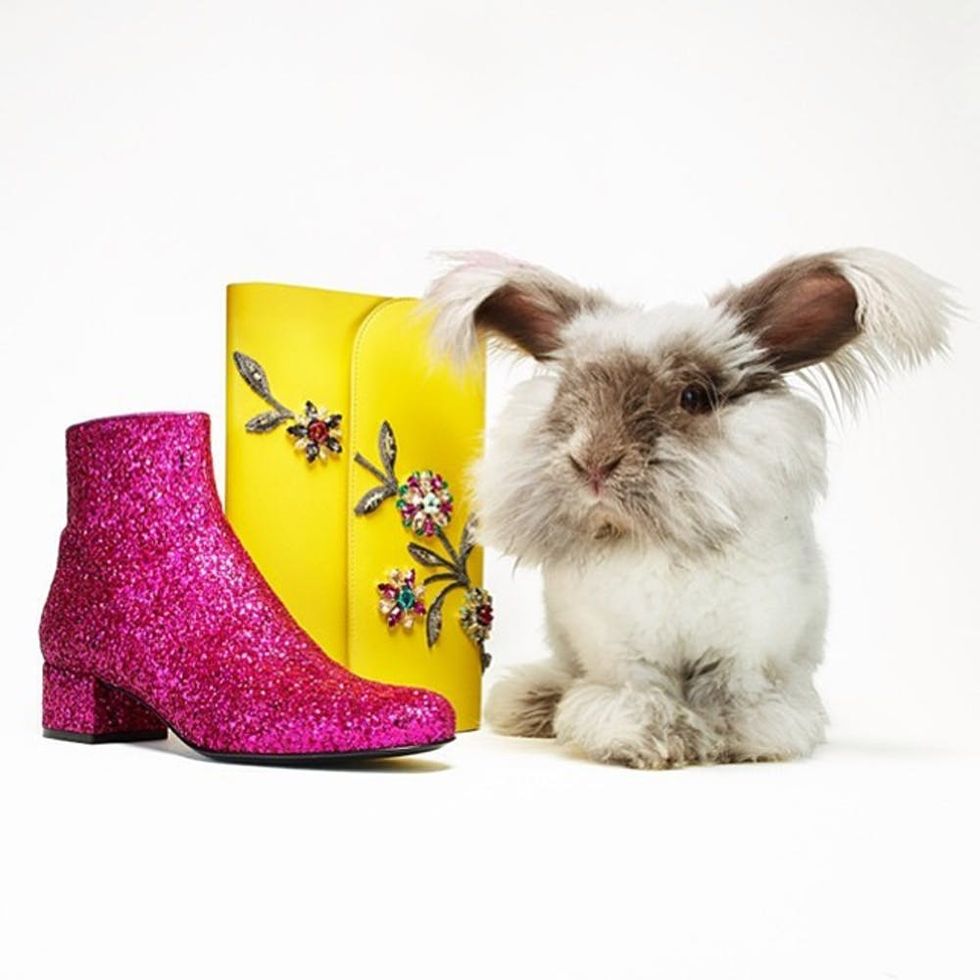 4. @merlin_manhattan: He's no wizard, but Merlin the English Angora bunny sure hops around with an heir of mystique. When he's not modeling with pink go-go boots for Lucky Magazine, he lives a fashionable life at the boutique, CONDOR in NYC.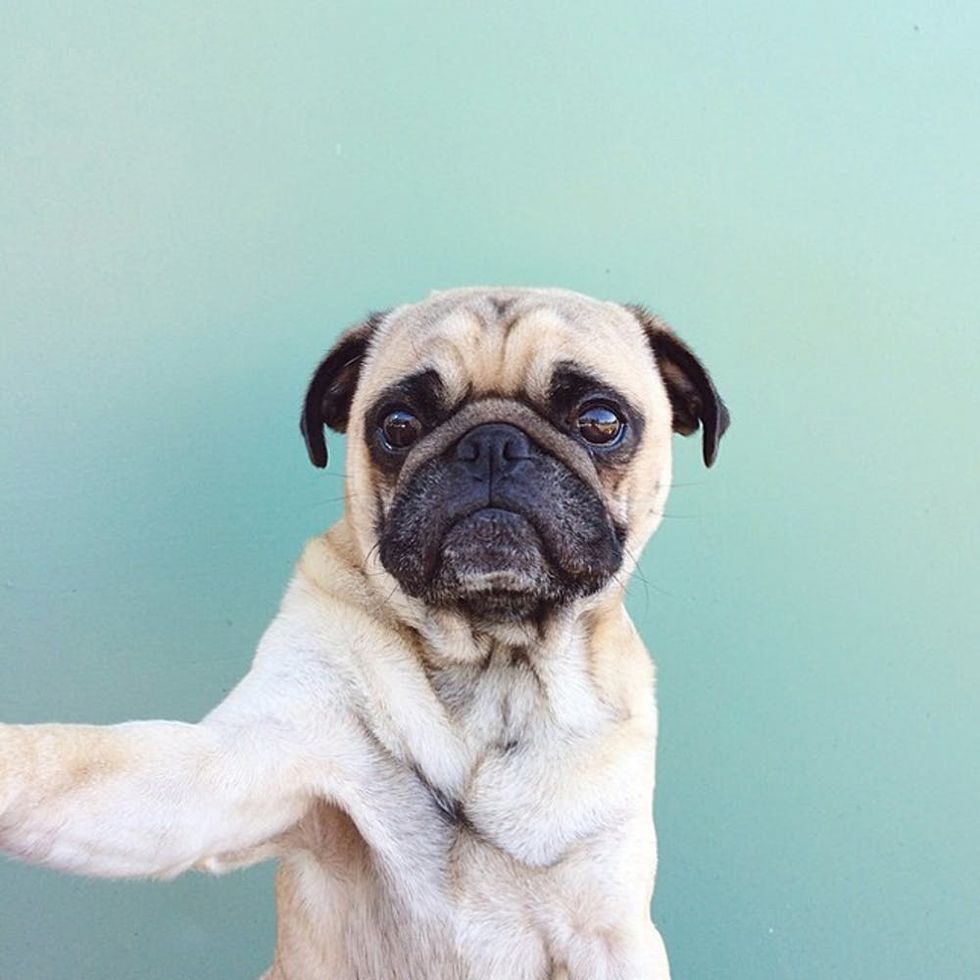 5. @jermzlee: Two-year old pug, Norm is the primary muse for owner and photographer Jeremy Veach's Instagram feed, and we're loving every minute of it. Whether he's galavanting through fields of grain or chillaxin' in the pool, this pug lives life to its fullest.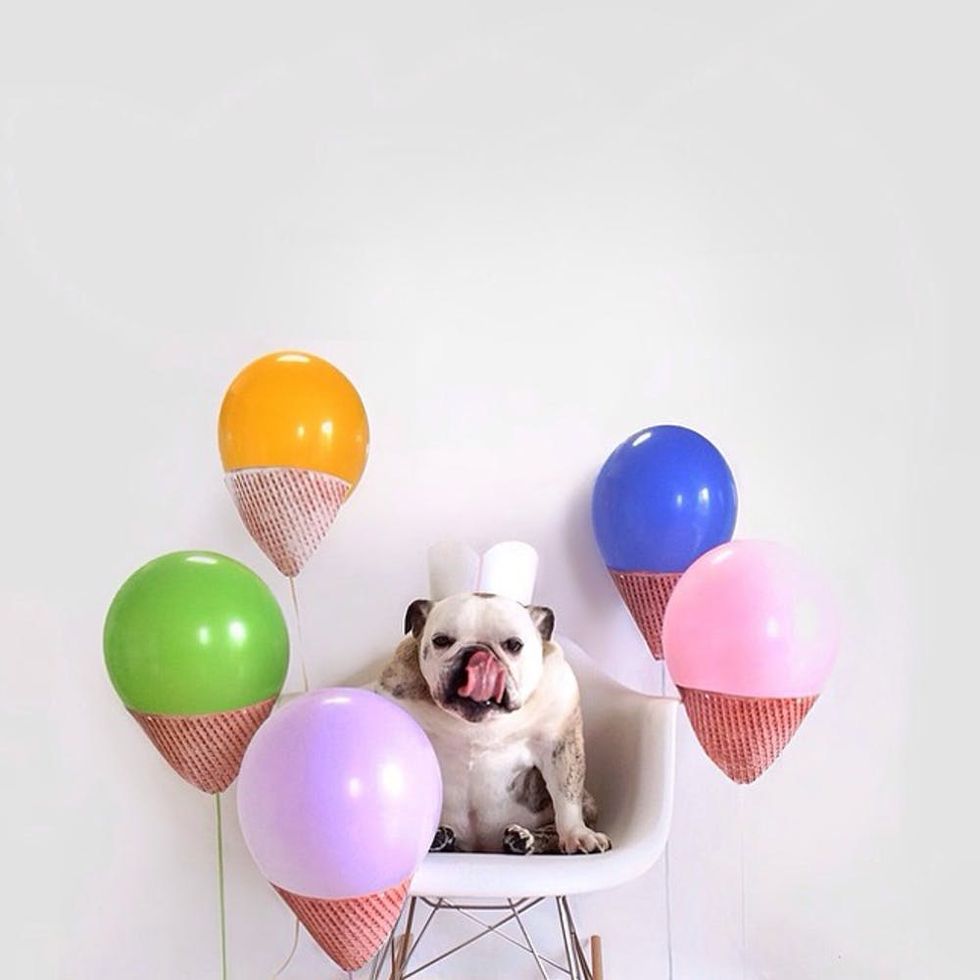 6. @maya_on_the_move: Oh. My Gosh. Why didn't Maya invite us to her ice cream social? We'll forgive her if she continues to post the most adorable pics we've ever seen. It seems like it's always a costume party at her place.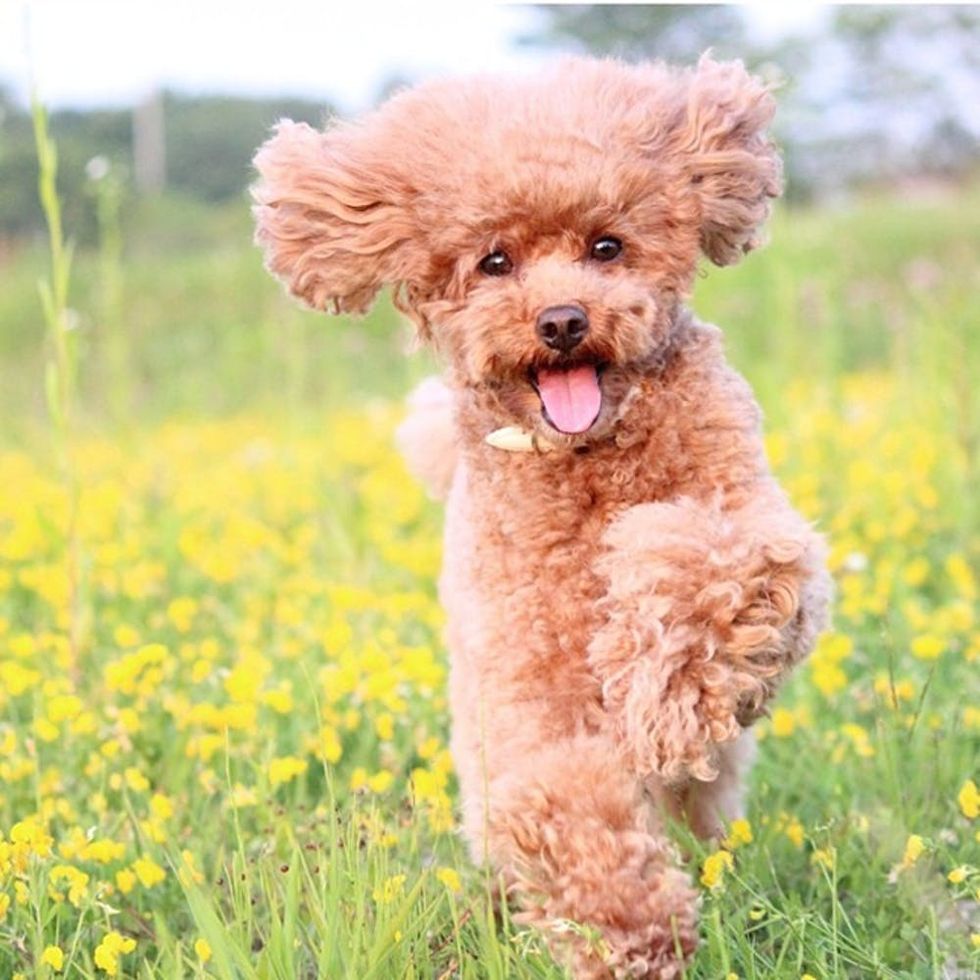 7. @mihonogi: We imagine that this toy poodle smells like daffodils and is in a permanent state of fluffy, unbridled happiness. Pino spends her time lounging with stuffed animals (which can only aspire to her cuteness) and modeling adorable neckwear.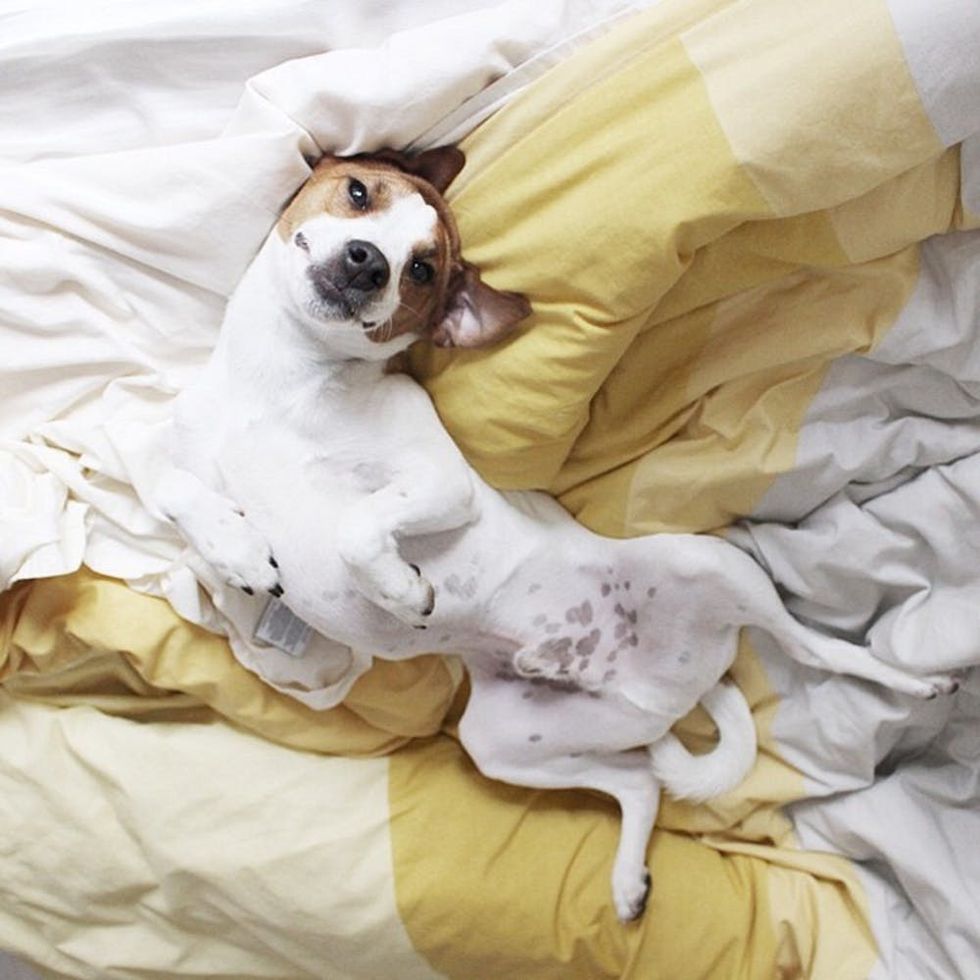 8. @ichaity: You may recognize Riley as the face of campaigns like #ourpearlywhites and #iorangeforanimals promoting dental health and abuse awareness for pets. He's basically one of the hottest models around. Look at that smile!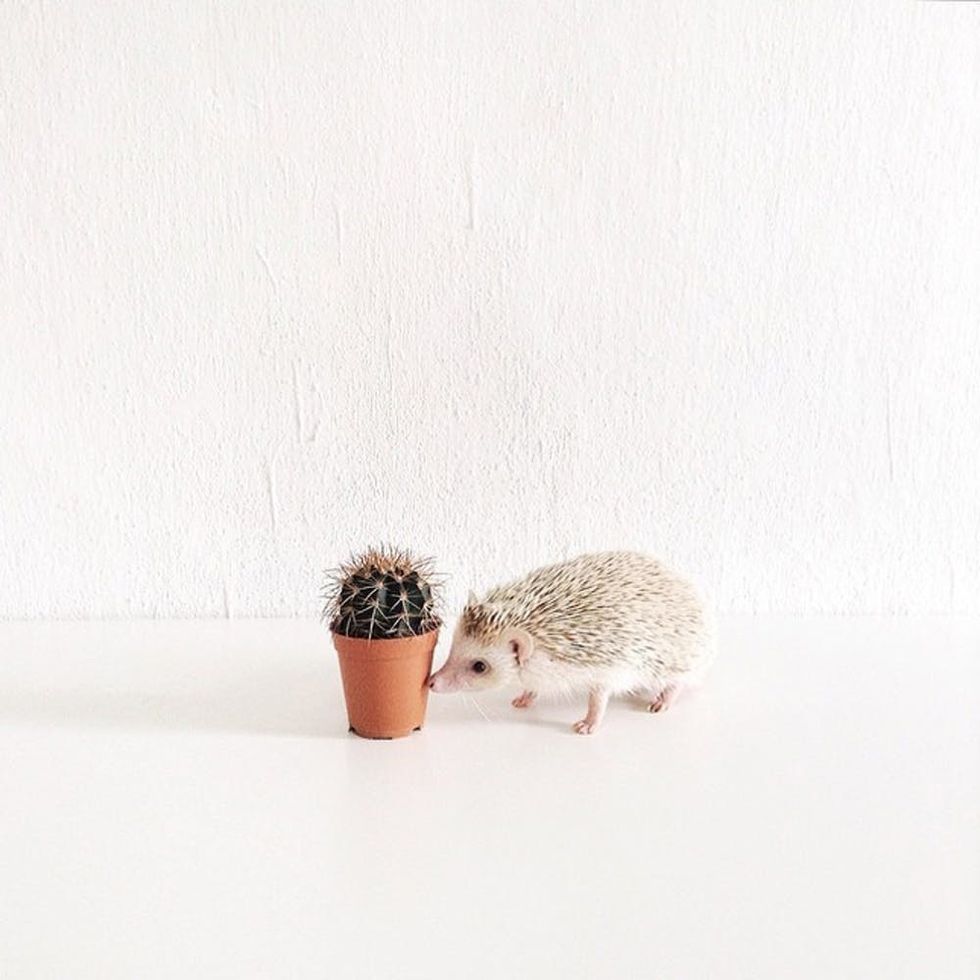 9. @sarrah_hedgehog: How can something so pokey look so cuddly?! This account is one pic after the next of this adorable hedgehog family tackling their day-to-day lives of reading, snacking and nap taking.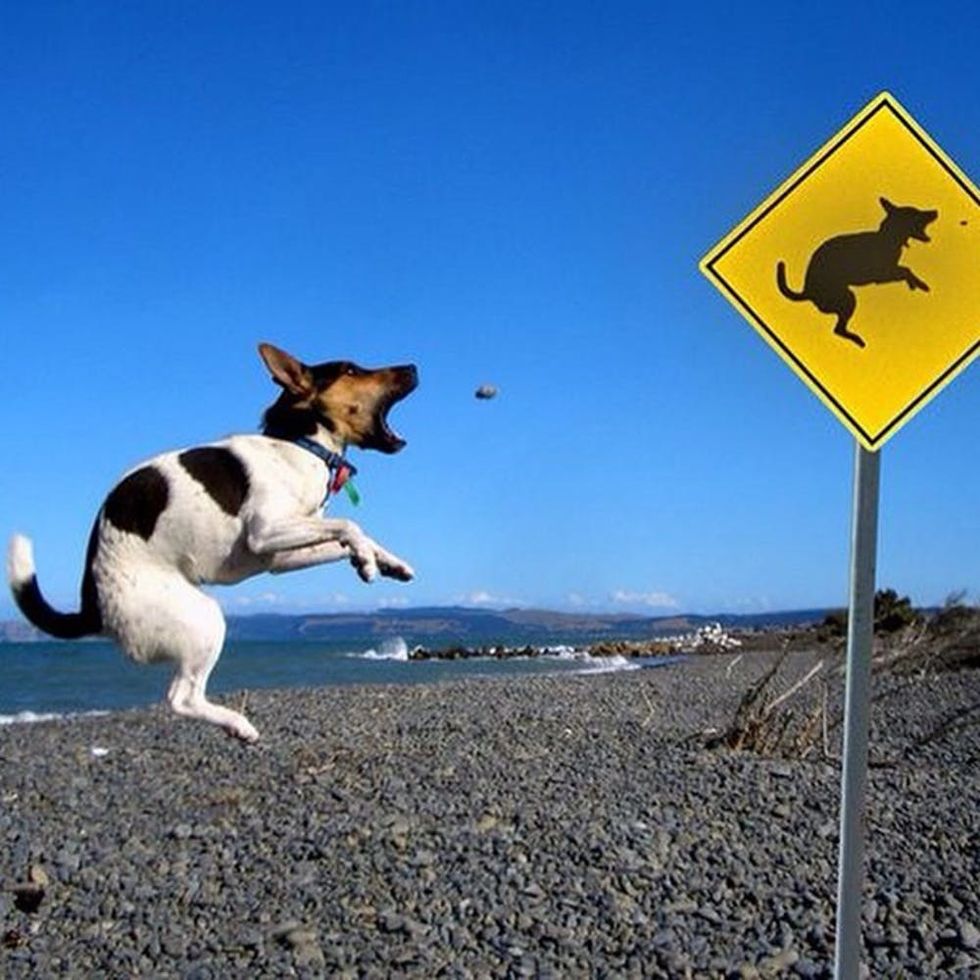 10. @hellogiggles: The lady-based website, HelloGiggles is really killing it on the adorable and funny animal front. Their Instagram reposts hilarious pics like this one, in addition to images of over-the-top cuteness that you can't help but "Awwww" over.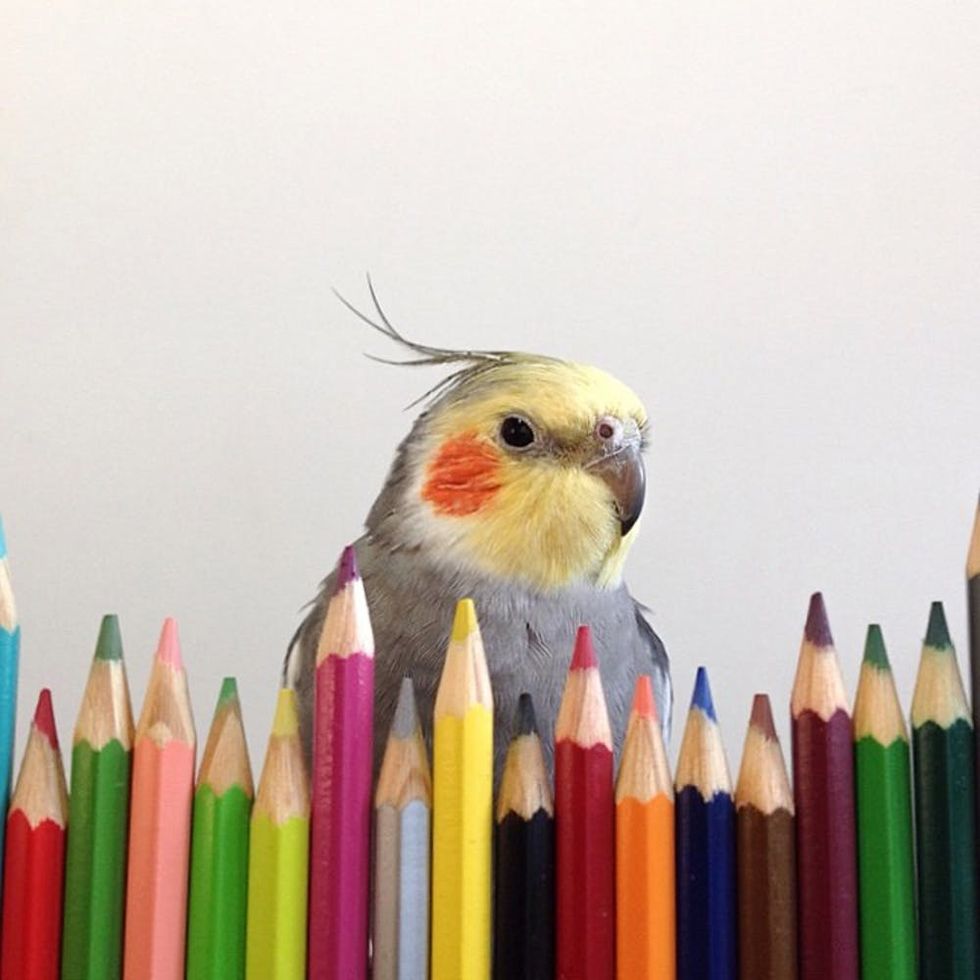 11. @jackthecockatiel: This Brazilian cockatiel is quite the show bird. You can catch him primping and posing with a variety of knick knacks.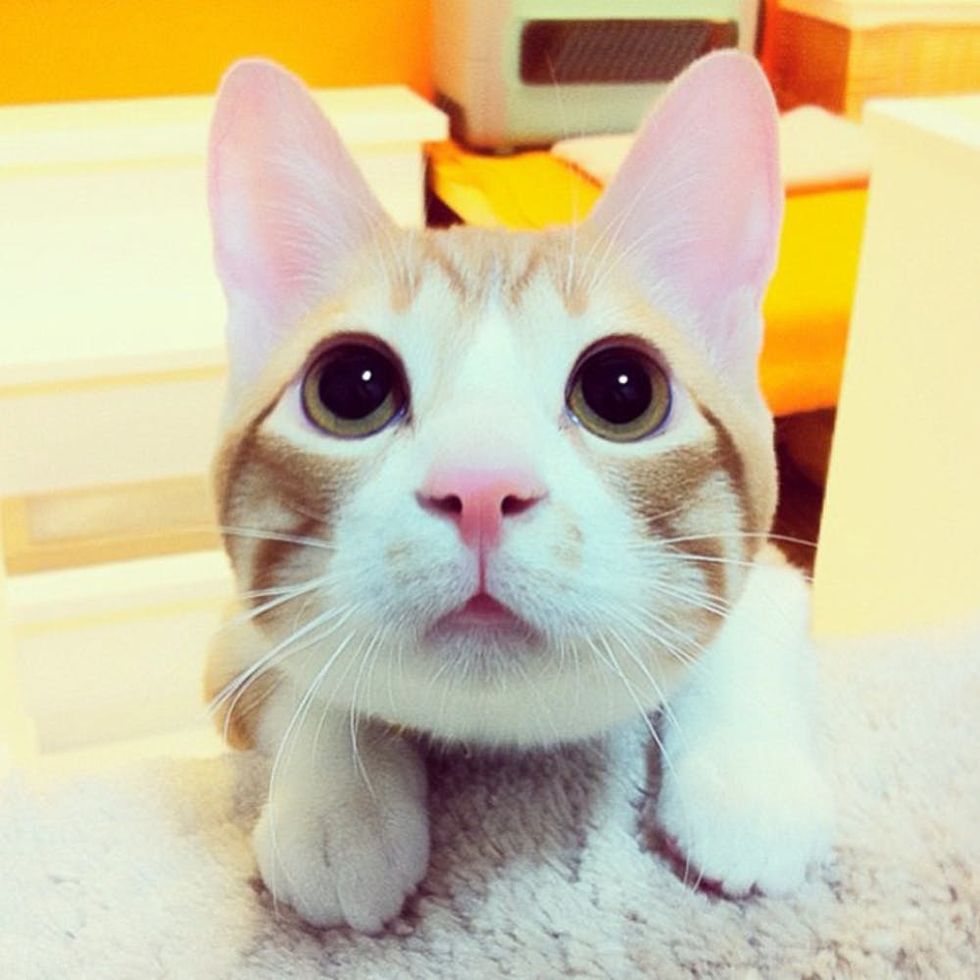 12. @tomochunba: These doughy cat eyes are about all that we can take. Comugi perches, peeks and poses in clean, modern settings all over her owner's home in Japan.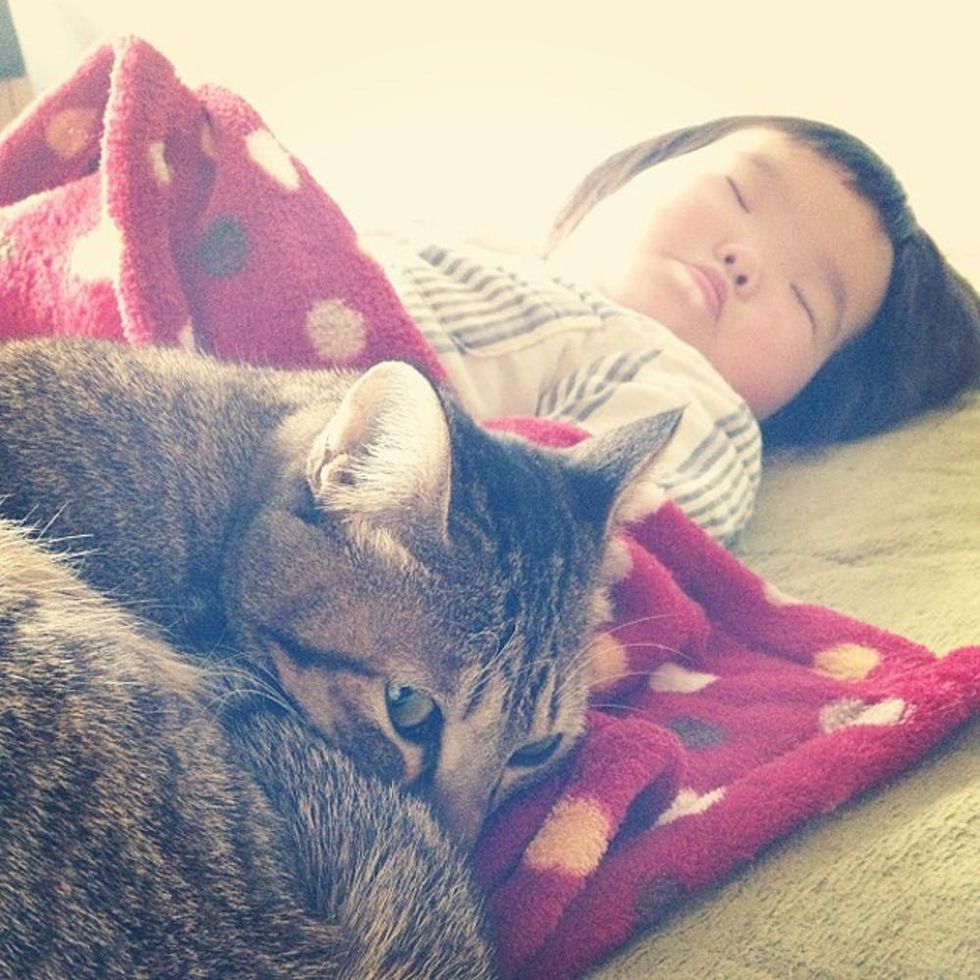 13. @makicocomo: Seriously, we can't. Toco and his human BFF are probably some of the cutest nap takers out there. They're the same age and they love to cuddle.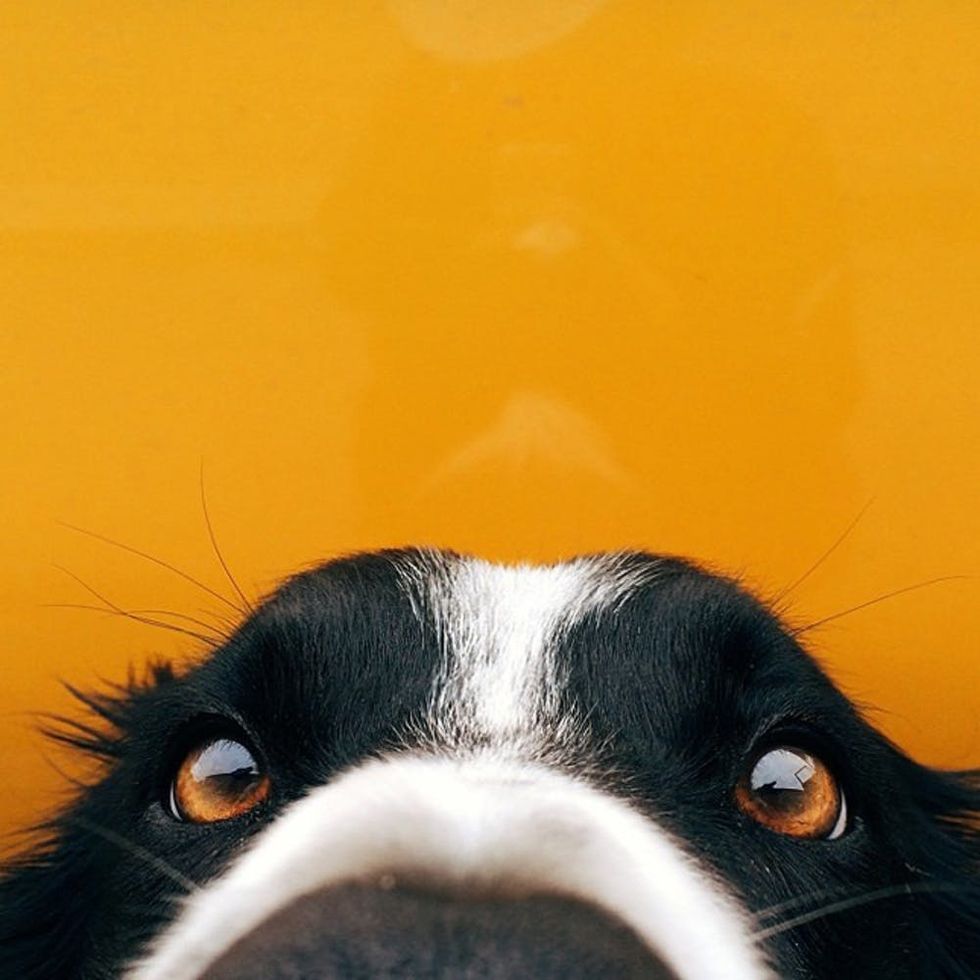 14. @andrewknapp: Momo the Border Collie is a hide-n-seek pro. In this pic, it looks like he's begging for a close-up, but trust us. With the help of his owner, photographer Andrew Knapp, Momo is a master of hiding in plain site.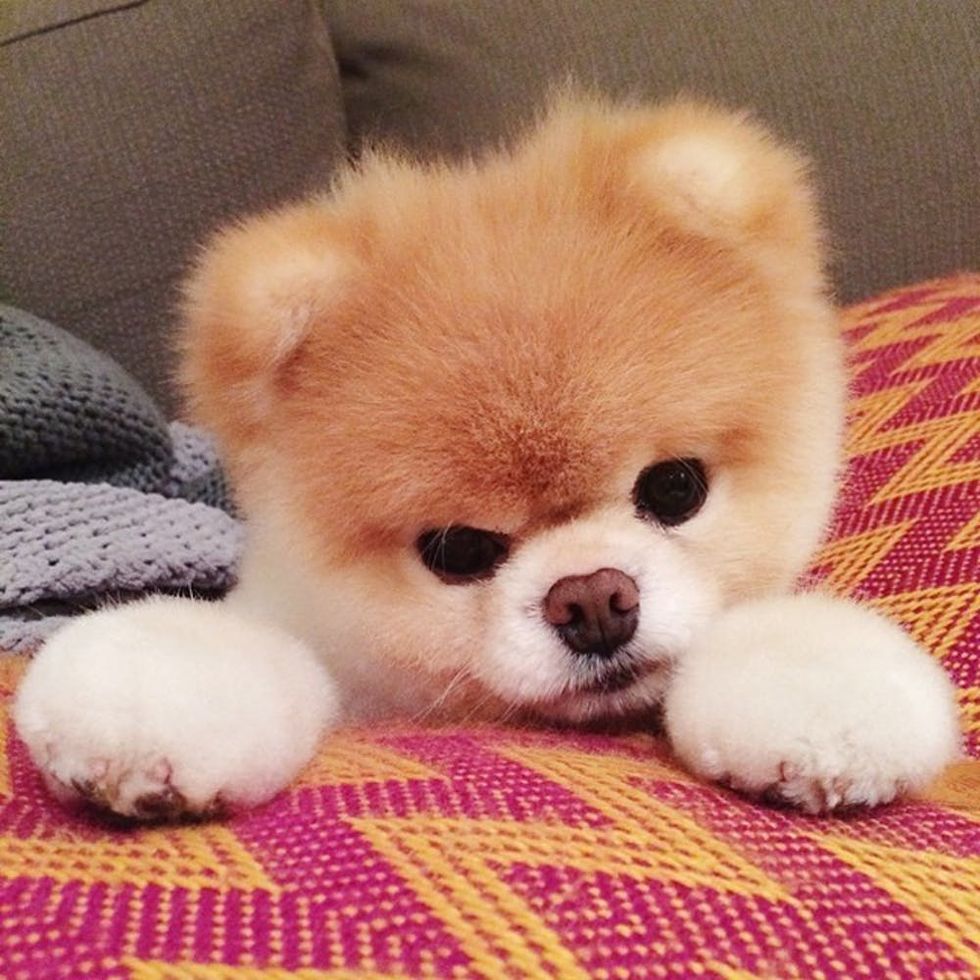 15. @buddyboowaggytails: Ever since her appearance on Good Morning America in 2007, this little dog has been kind of a big deal. Now with his brother Buddy, he tours the Big Apple showing off his iconic puffy style.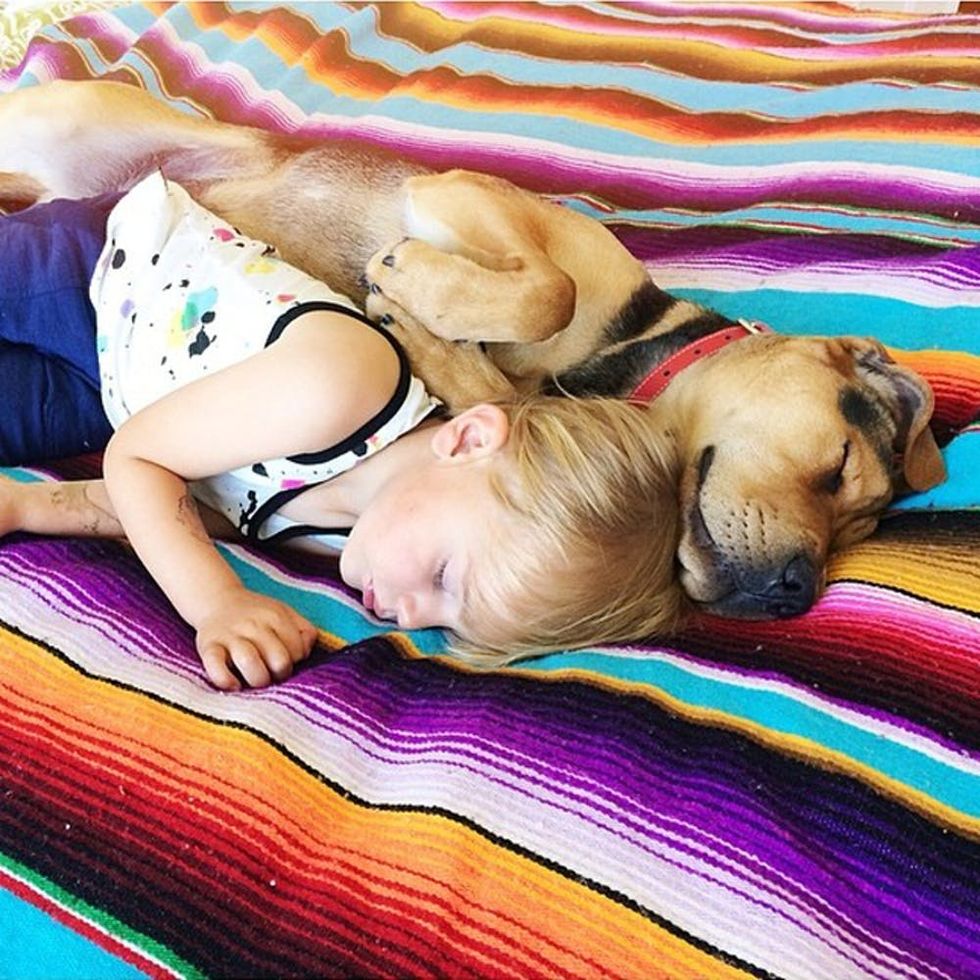 16. @mommasgonecity: If you thought the kitten/kid pair were adorable, you may want to know there's a pup version. The web-famous buds, Theo and Beau have been napping together from the time that they were little tikes. Now that they're into their not-so terrible twos they're somehow getting cuter!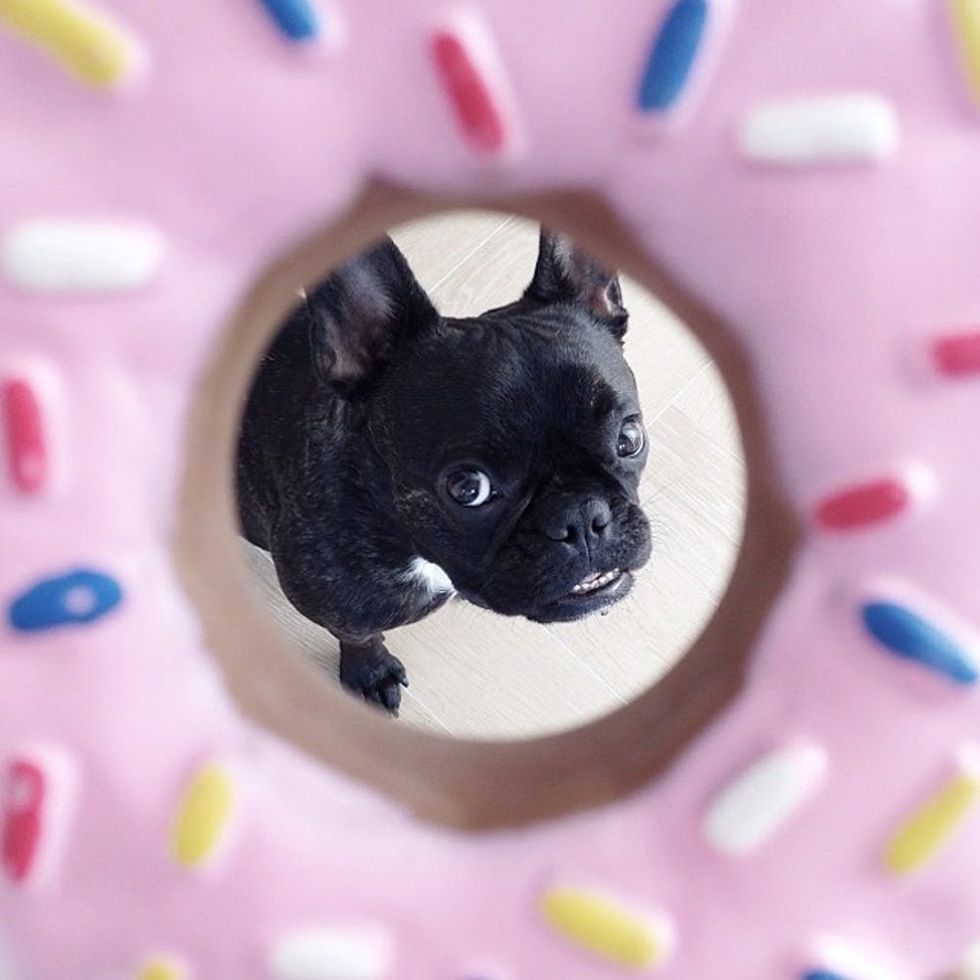 17. @dearbeta: We did not forget you, Frenchie lovers! Beta hangs out in London mastering the art of relaxation with her daily routine of lounging, napping and sunbathing.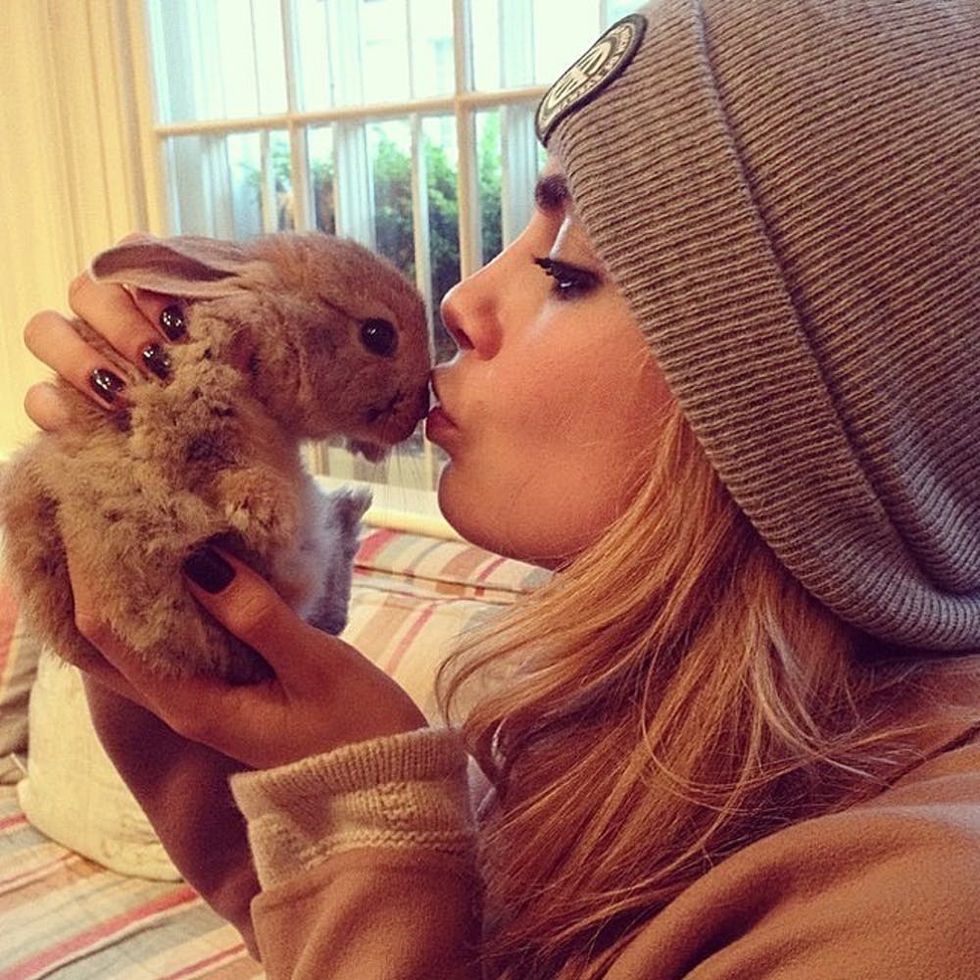 18. @cecildelevingne: We really didn't need another reason to encourage our obsession with Cara Delevingne… but then Cecil came along. Delevingne's bunny is still pretty new to Instagram, but so far, she's rocking it. Cecil the bunny has already been graced with Chanel and befriended Rita Ora. We really can't wait to see what she's hop to next.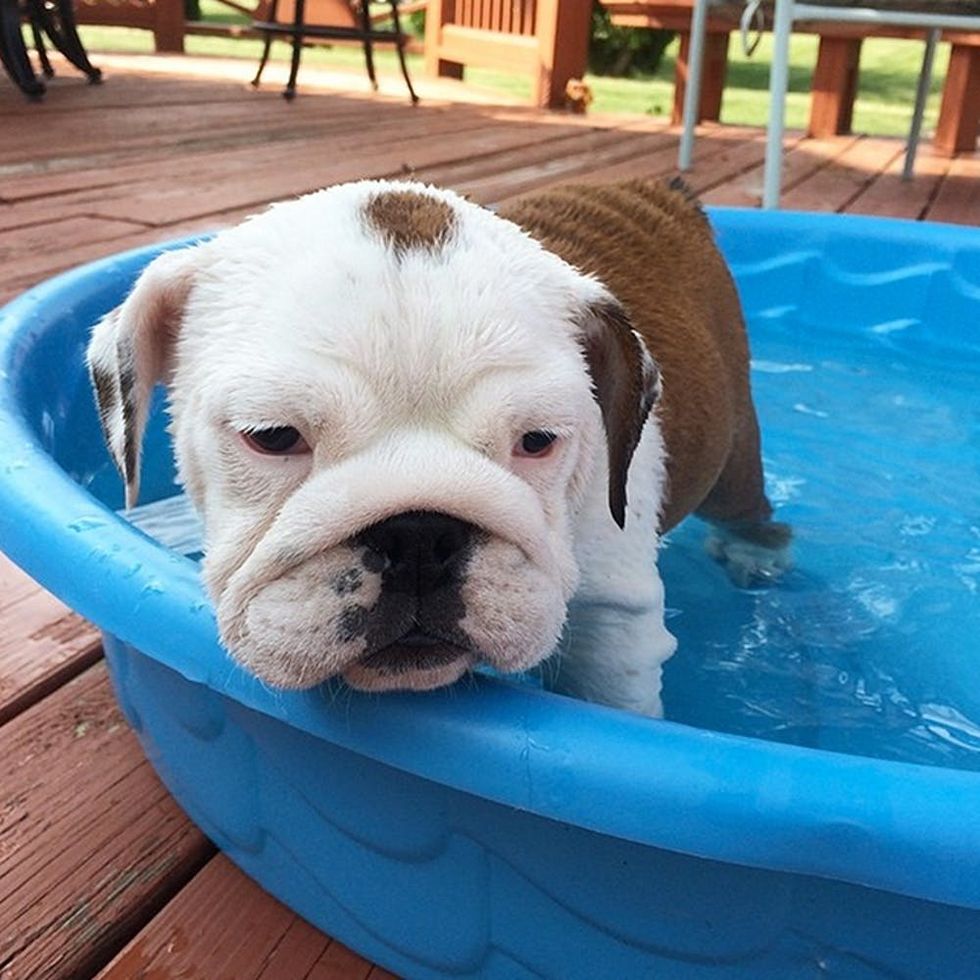 19. @dieselthedestroyerr: Even when this pup is hating taking a bath he looks too damn cute for words. Or hashtags. #jk #nothingstoocuteforhashtags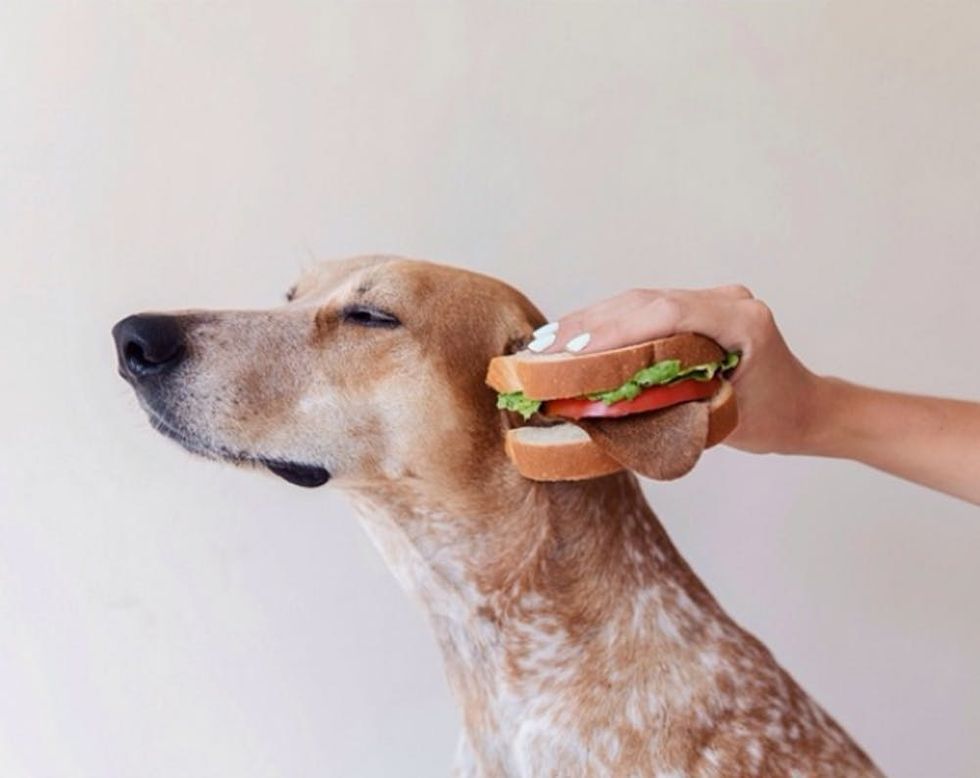 20. @thiswildidea: Theron Humphrey's cute coon Maddie has one of the funniest personalities, ever. Follow along as she rides big inflatable swans, plays with finger puppets, takes naps and stands atop various objects.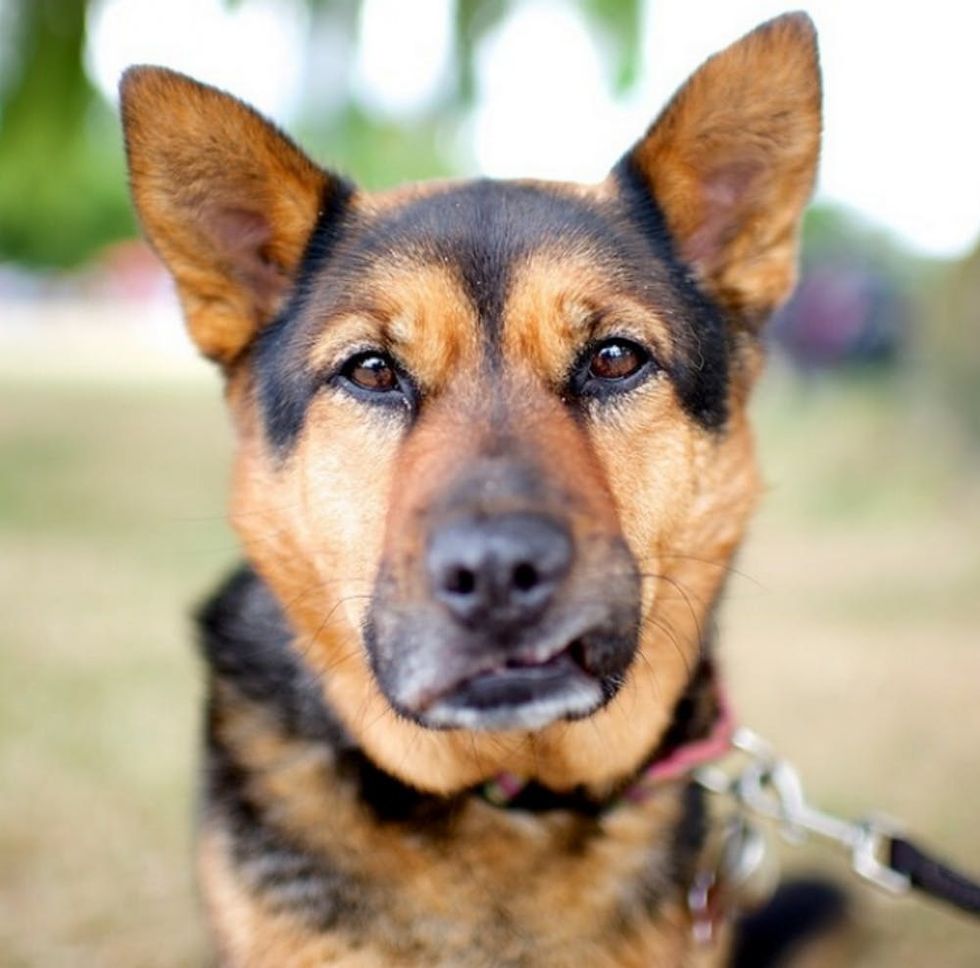 21. @thedogist: This gorgeous account is a photo documentary series that captures the beauty of dogs. From big guys to little pipsqueaks, this account is filled to the brim with amazing pup portraits.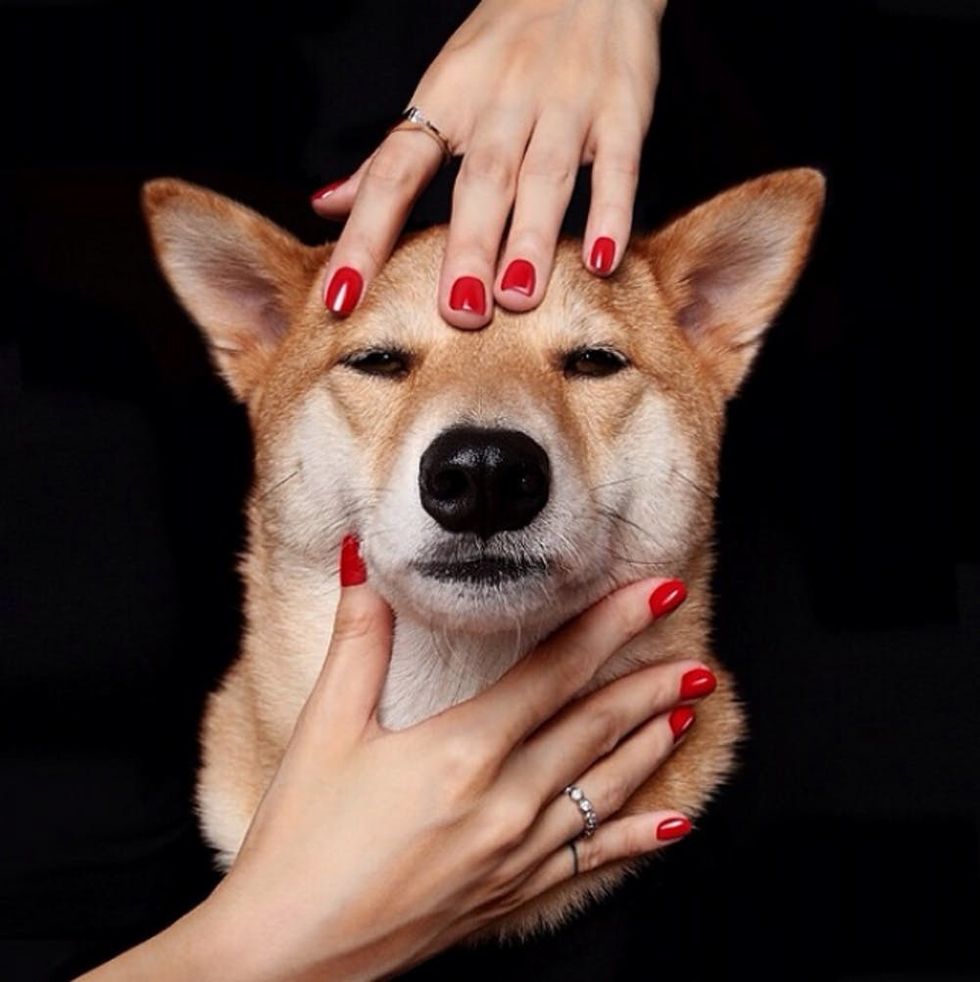 22. @mensweardog: If you know anything about fashion, you know this five year old shiba. Menswear Dog is the most stylish canine around.
What animals do you "awww" over on Instragram? We'd love to know in the comments!