What Your Favorite Plaid Says About Your Personality
Apr 01, 2015
We are mad about plaid. Whether it's a light summery pastel print or a richly hued black and red lumberjack look, plaid is basically THE most versatile print around.
---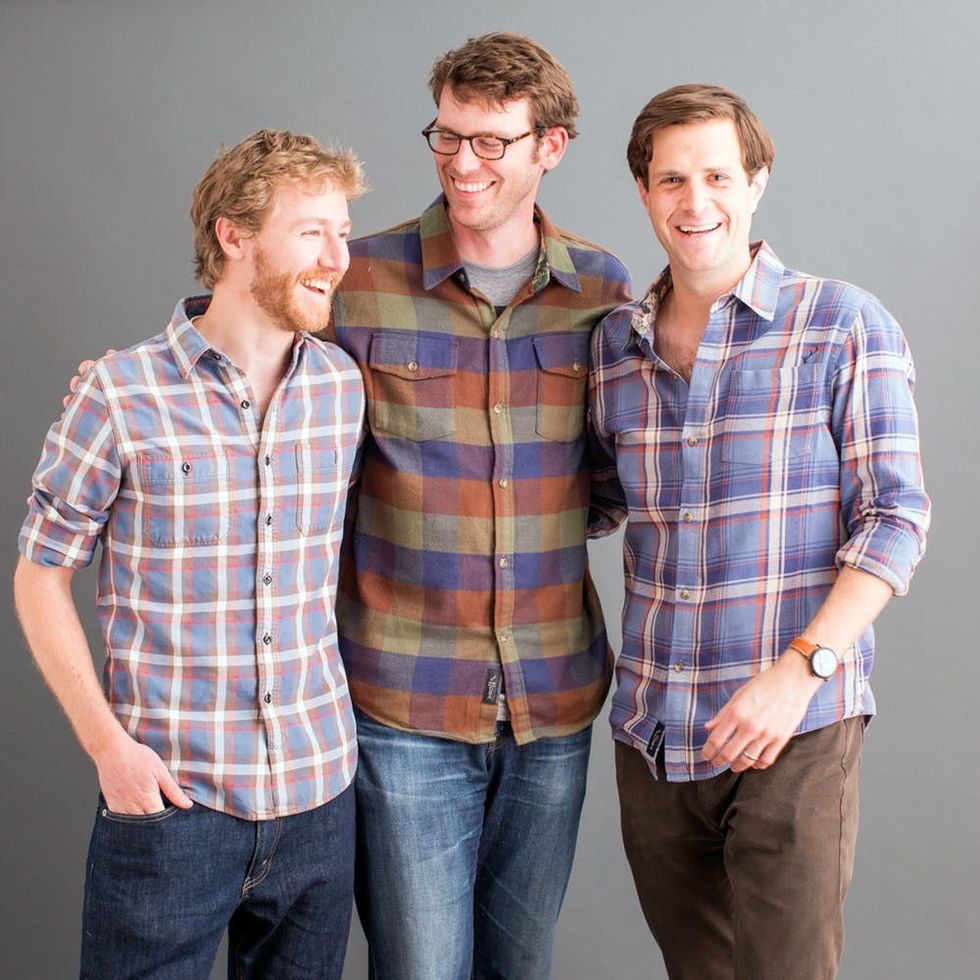 To celebrate the launch of Bro + Co, we decided to ask 15 dudes in the Bro + Co family to don their favorite plaid button downs. The results? Astrological-inspired goodness, duh.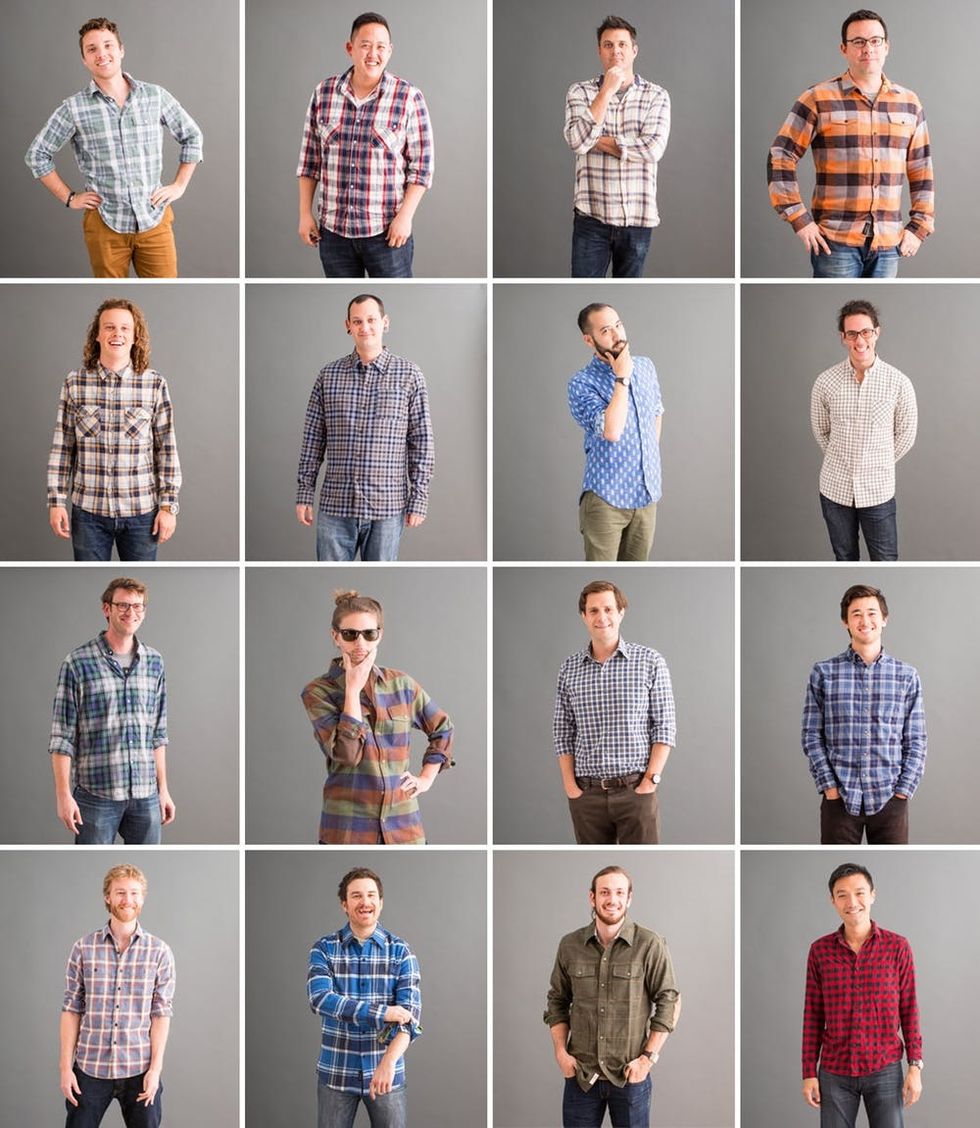 Read on to learn what your favorite plaid says about your personality.
1. EVERGREEN PLAID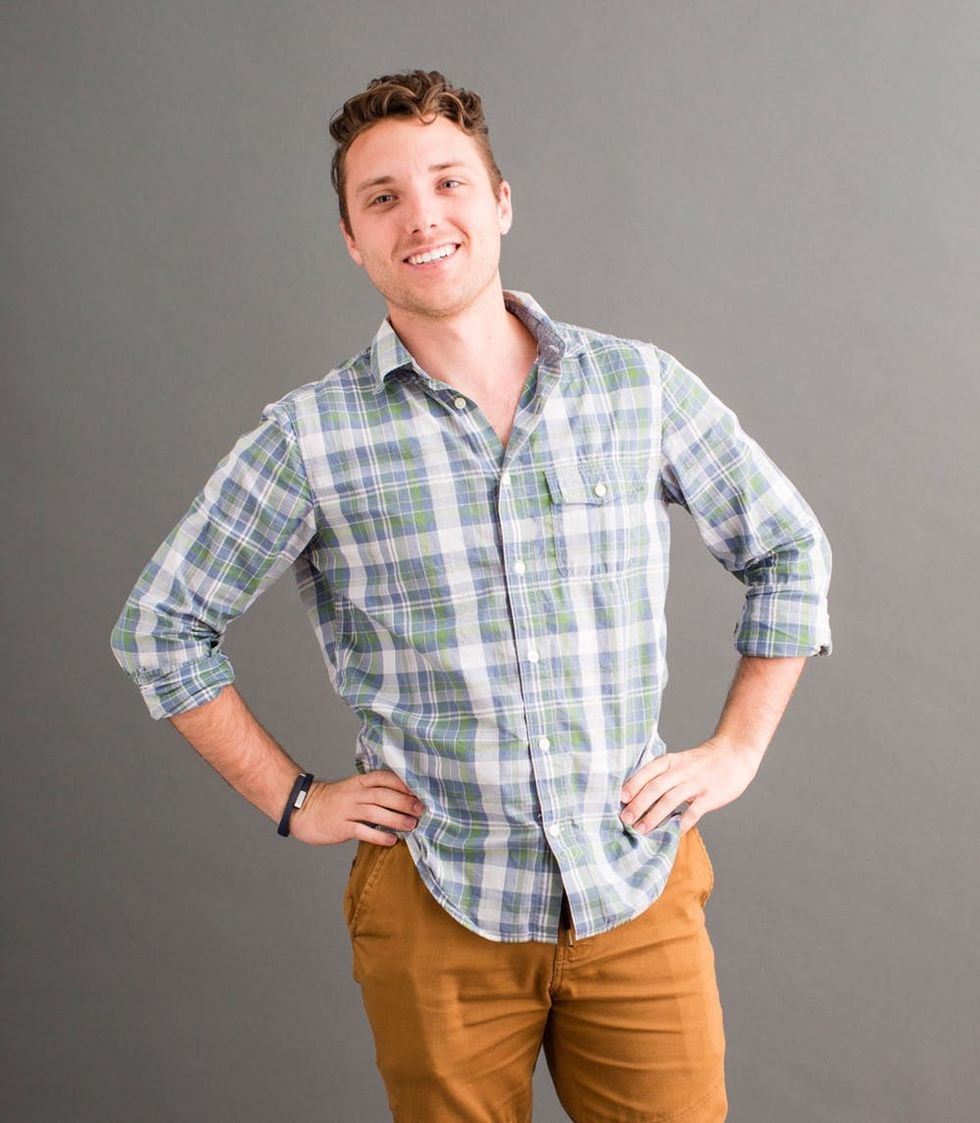 Bro: Sean Griffis, Editor at Bro + Co
The Shirt: This shirt is straight faded, and it makes us think of dusky dawns and brisk sunsets. It also looks super soft, which will earn you mad points with your partner.
What Does It Mean?: You're approachable, easy going and know what you like. You tend to be a yes person but know where to draw the line.
2. PATRIOTIC PLAID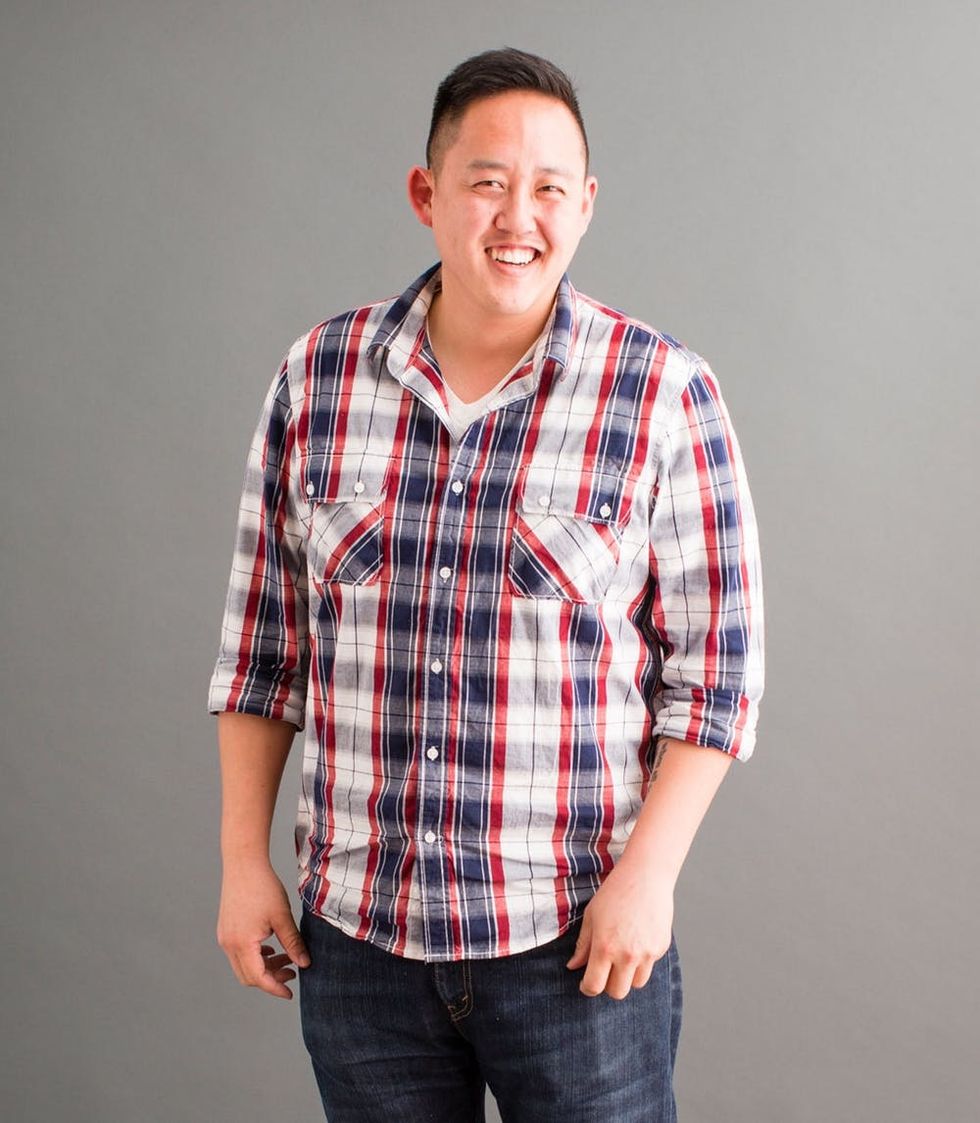 Bro: Adrian Miu, Commerce Ops at Bro + Co
The Shirt: The double navy stripe down the middle centers this shirt, and makes us pumped for grilling out on the 4th of July. The texture of the shirt is on the thinner side, making it a great layer for spring and summer excursions.
What Does It Mean?: You like a bit of nostalgia, but with a modern take. Eclectic in interests, you tend to dabble in a little bit of this and a little bit of that.
3. SUMMER PLAID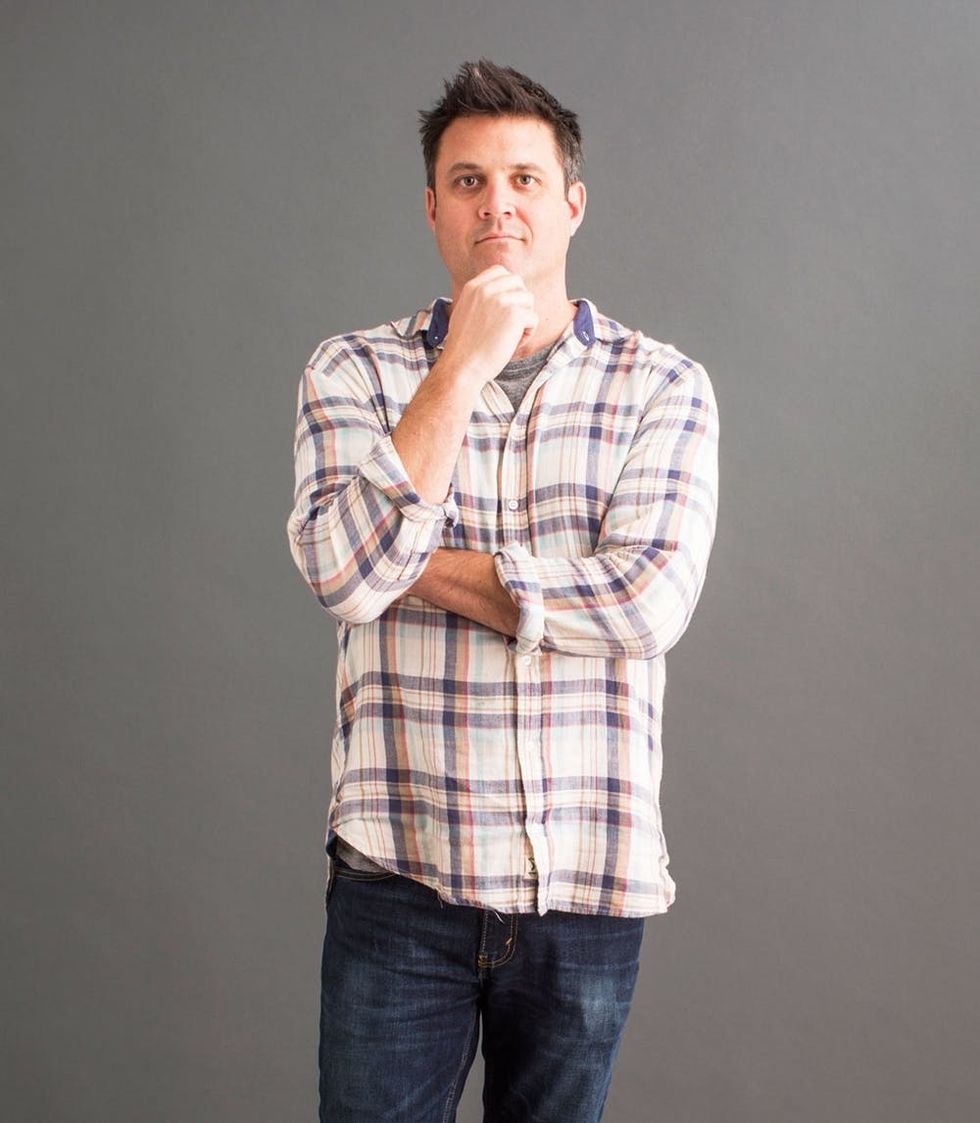 Bro: Chris Andre, Photographer at Bro + Co
The Shirt: The relaxed, worn-in vibe of this summery plaid is so perfectly California. It's easy to imagine tossing this into a backpack for an impromptu day hike, or as a layer donned while sipping a stiff drink under the stars.
What Does It Mean?: You're a weekend dude. You work your butt off during the week so you can spend the better part of your weekend in the sun playing with your kiddos.
4. GIANTS PLAID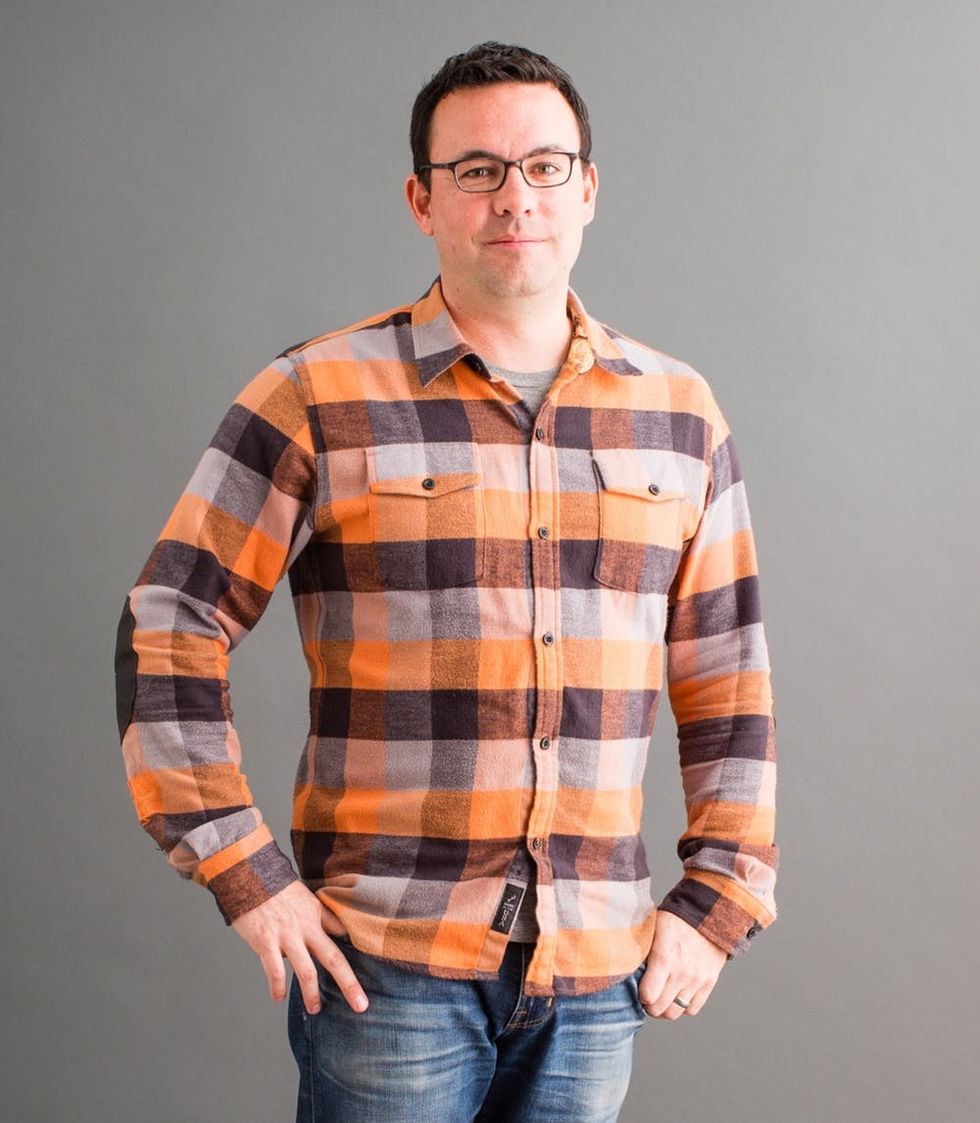 Bro: Mike Schierberl, Head of Product at Bro + Co
The Shirt: Inspired by Bay area favorite, the San Francisco Giants, this limited edition Pladra shirt is not for your fair-weather fan.
What Does It Mean?: It's a given that you're a Giants fan but you're not a run-of-the-mill bro. Forget fearing the beard in the form of a graphic t-shirt. You've got a shirt on that says to the world, "Dude, I can grow my own fear-inducing beard."
5. BRISK AUTUMN PLAID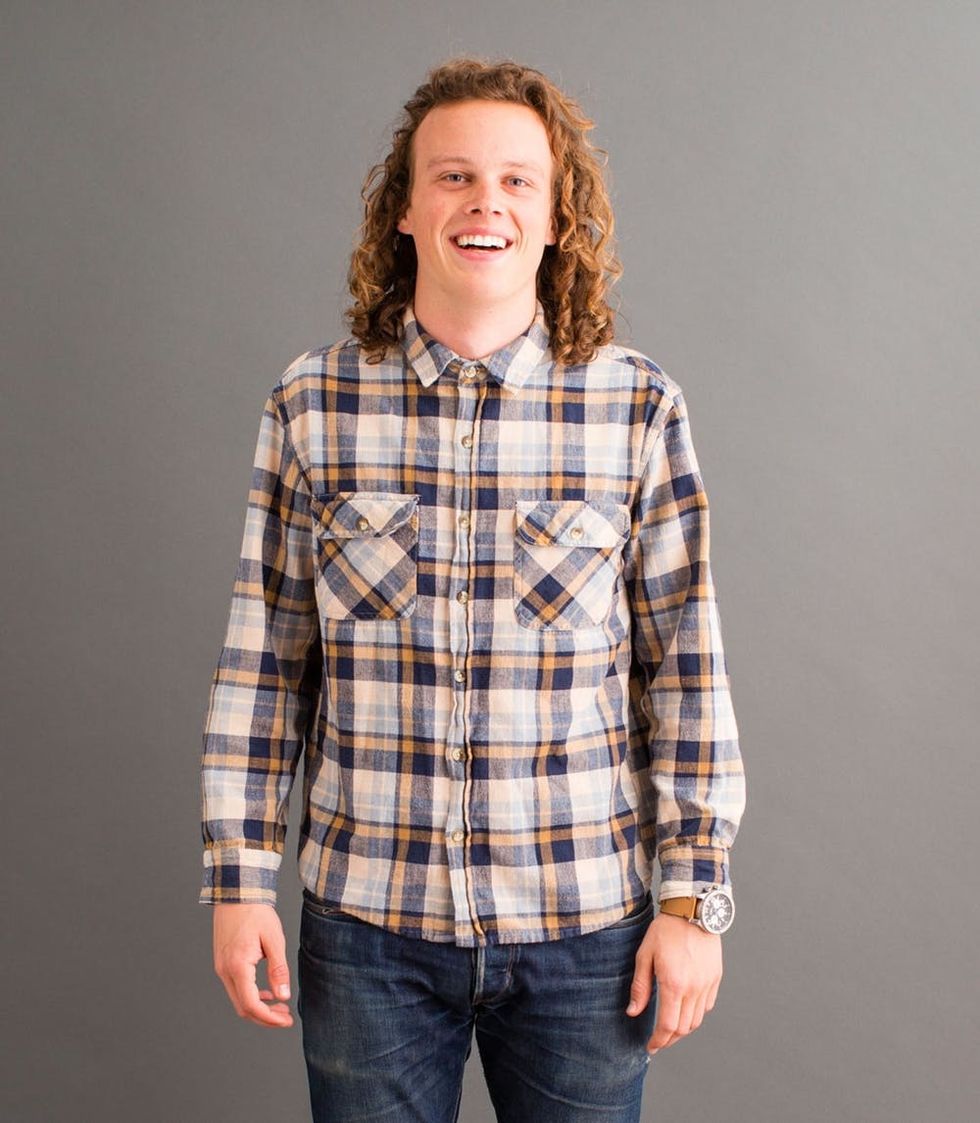 Bro: Tim Schiller, Software Engineer at Neustar
The Shirt: There's something fresh about a plaid shirt that's predominantly white. A swatch of gray here, a shock of marigold there and boom, you've got a solid autumnal print.
What Does It Mean?: Sometimes you let loose, but you like to keep things pretty buttoned up. You're a loyal friend but aren't quick to let newcomers into your circle.
6. DARK KNIGHT PLAID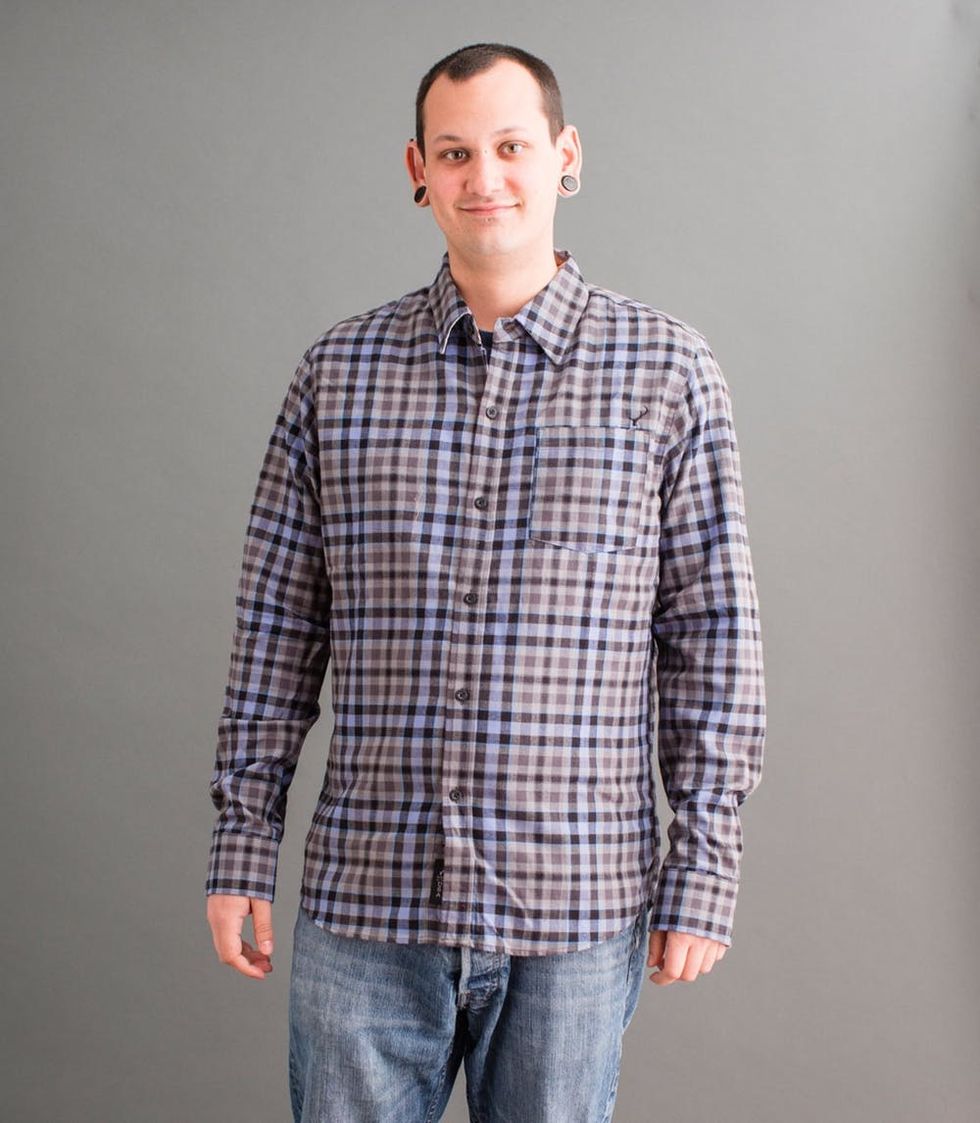 Bro: Brandon Stoner, Engineer at Bro + Co
The Shirt: If Batman wore plaid, it would look like this. The not-quite-gingham print is understated without being too stuffy.
What Does It Mean?: Like the pride and joy of Gotham, you keep your cards close to your chest. You've got an artsy streak but prefer to keep your creative pursuits to yourself.
7. IS THAT EVEN PLAID?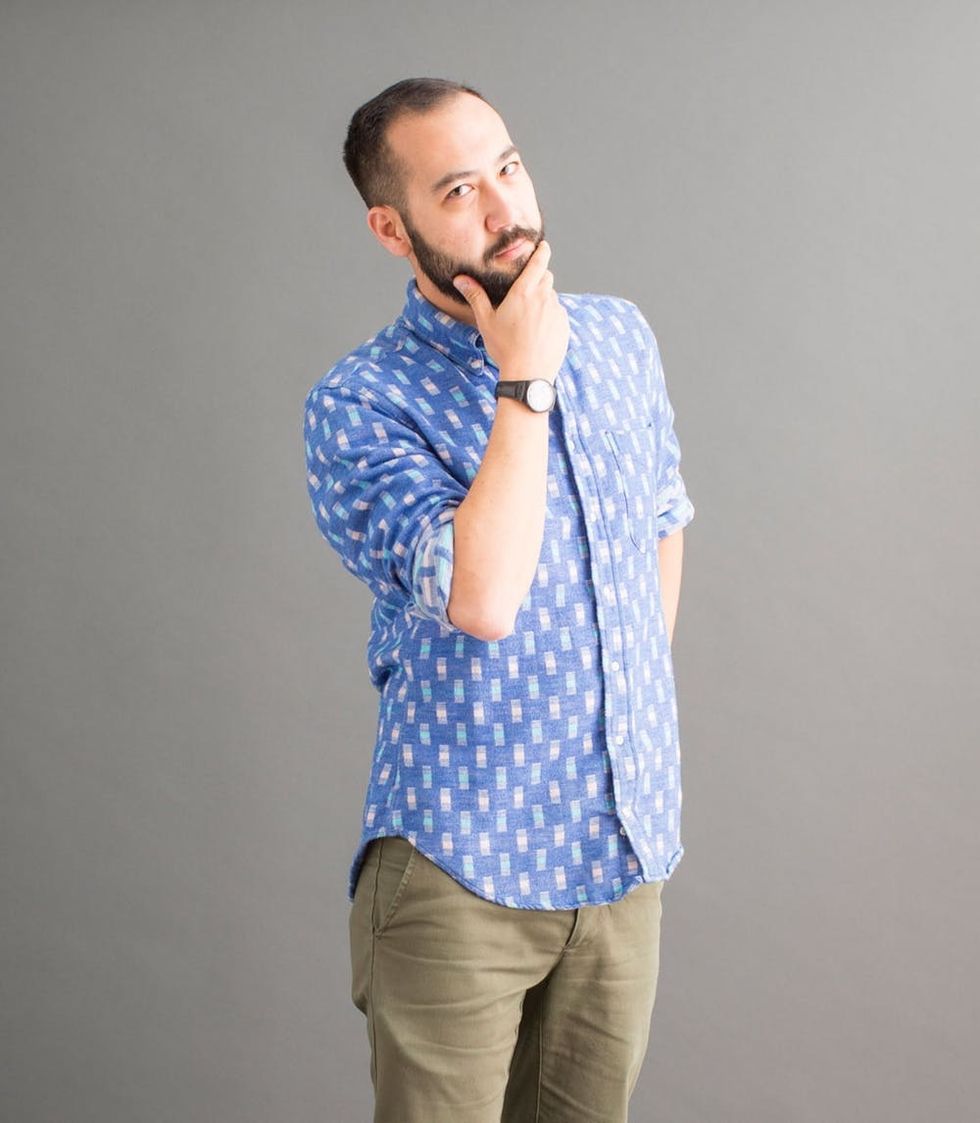 Bro: Nicholas Dubroff, Law Student at UC Berkeley
The Shirt: Jury's out on whether this qualifies as plaid or not, but we'll go with the idea that the origin of this shirt is most definitely in the plaid family.
What Does It Mean?: You're most likely a hipster. It's not a bad thing — we just recognize that you actually like to choose your clothes and that's a good thing. You're smart, thoughtful and are a solid dude to spend a late night drinking Mezcal with.
8. MINIMALIST PLAID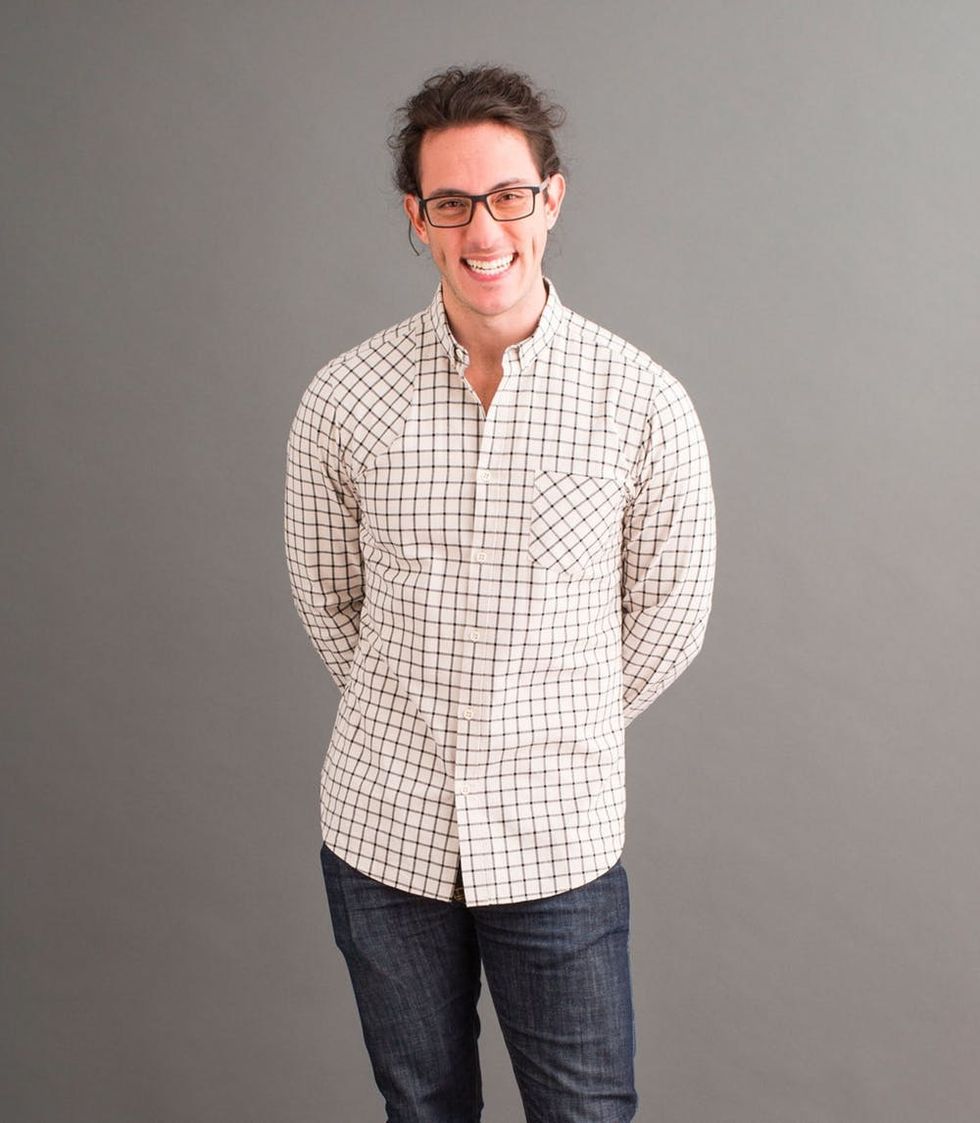 Bro: Adrian Elliot, Freelance Creative Director and Photographer
The Shirt: In the plaid department, this stunner is as minimalist as you can get. Equal parts business and party (I'm sorry, did we just compare this shirt to a mullet?), this button down is crazy versatile.
What Does It Mean?: It's fairly probable that you are a designer, or you played one on an imaginary TV show. You'll try anything once, but tend to be extremely passionate about a handful of things you care about. We're guessing that you were asked to a LOT of Sadie Hawkins dances in high school.
9. DAD PLAID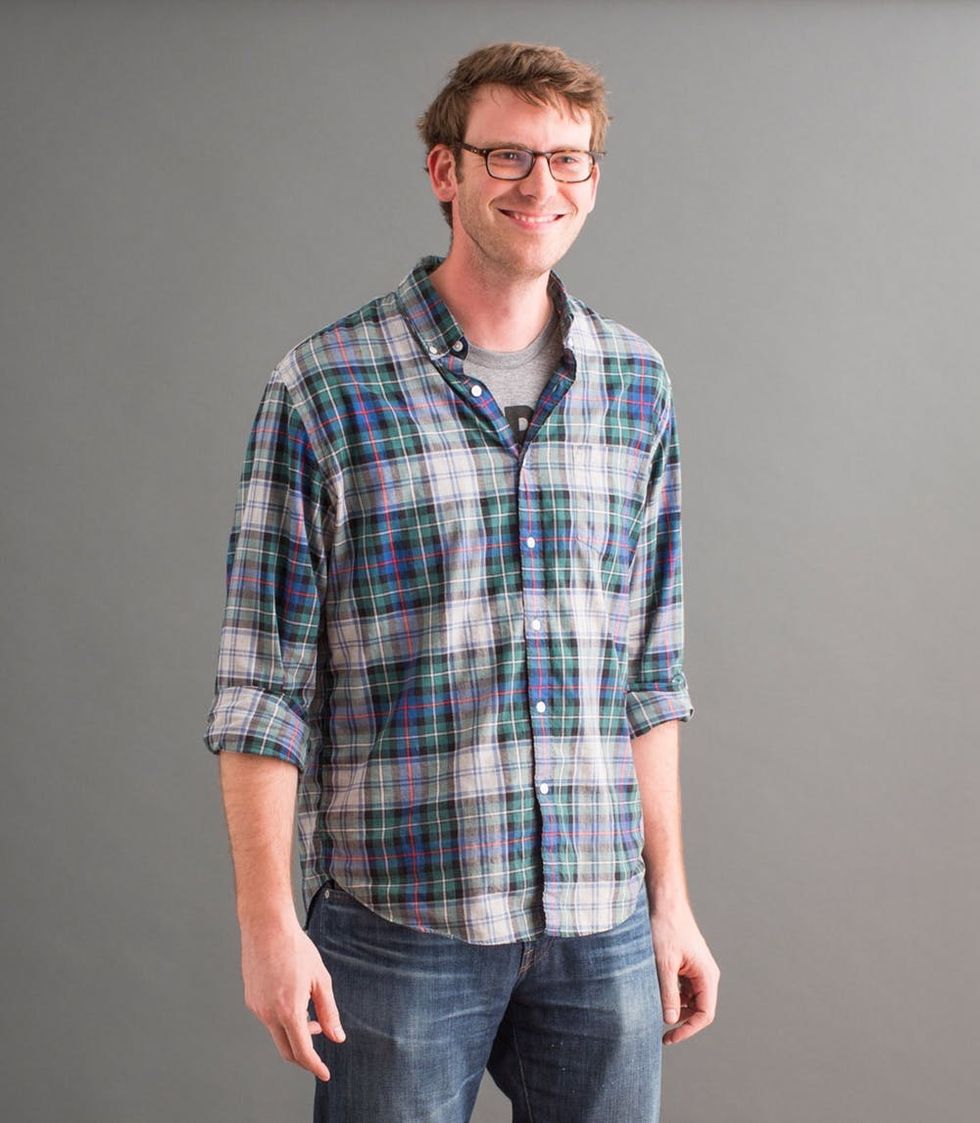 Bro: Steven Cox, Civil Engineer at Jacobs Engineering
The Shirt: Does plaid get more classic than this? The neutral gray base of the shirt welcomes in blues, greens and a thin stripe of red the same way it has for decades. It's every Dad's weekend shirt and with good reason.
What Does It Mean?: You're a classic Clark Kent type of bro. Nerdy on the outside, impossible-to-pinpoint-strength on the inside. Your partner is more Pepper Potts (aka Bro + Co's very own Cecelia Cox) than Lois Lane, and she keeps you on your toes.
10. BUSINESS BRO PLAID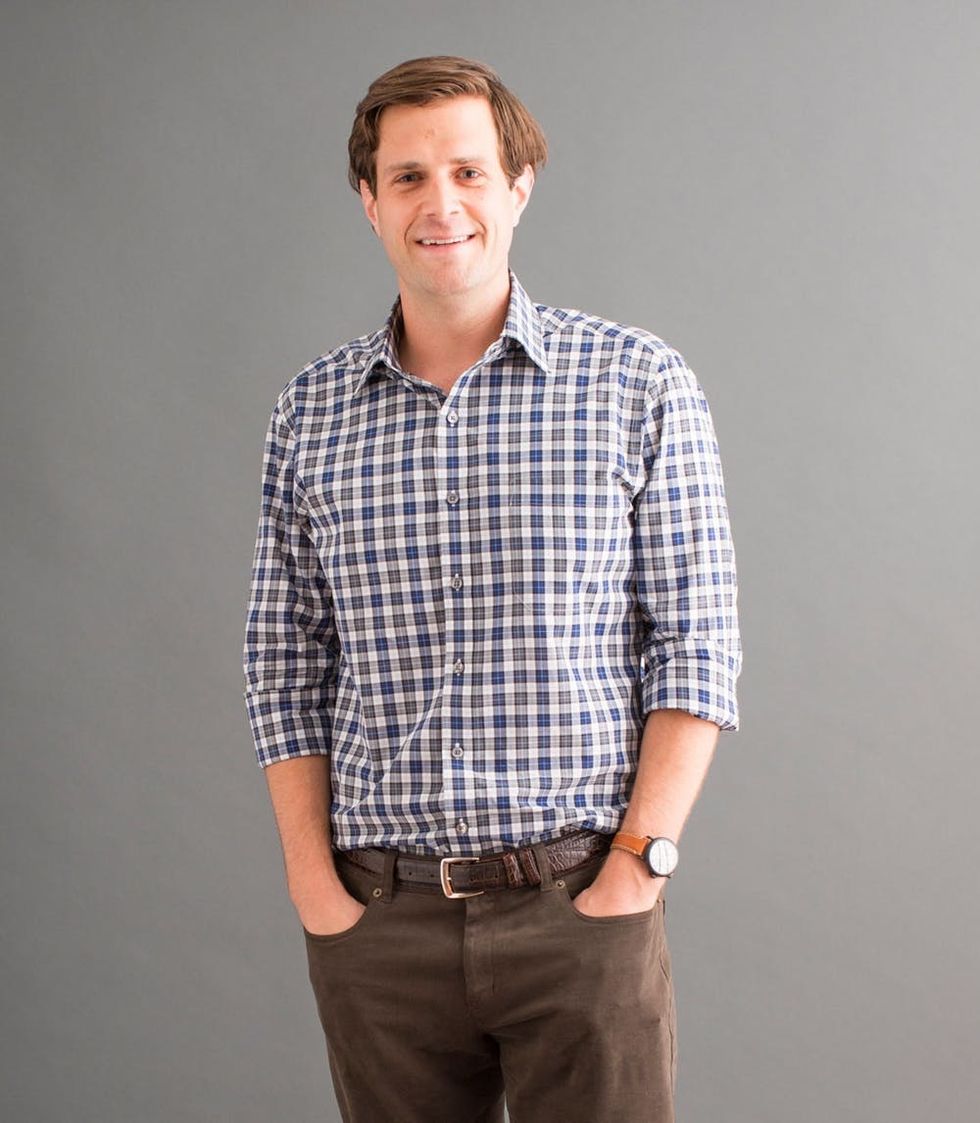 Bro: Matt Garibaldi, Sarah Jones' Other Half
The Shirt: Is it checkered? Or is it plaid? Or is it BOTH? This is the kind of plaid you wear on a Friday even though your office doesn't promote casual Fridays.
What Does It Mean?: You know when to be professional and when it's time to party down. You tend to be in the center of the dance circle at your friends' weddings and have a serious sweet tooth.
11. UNIVERSITY PLAID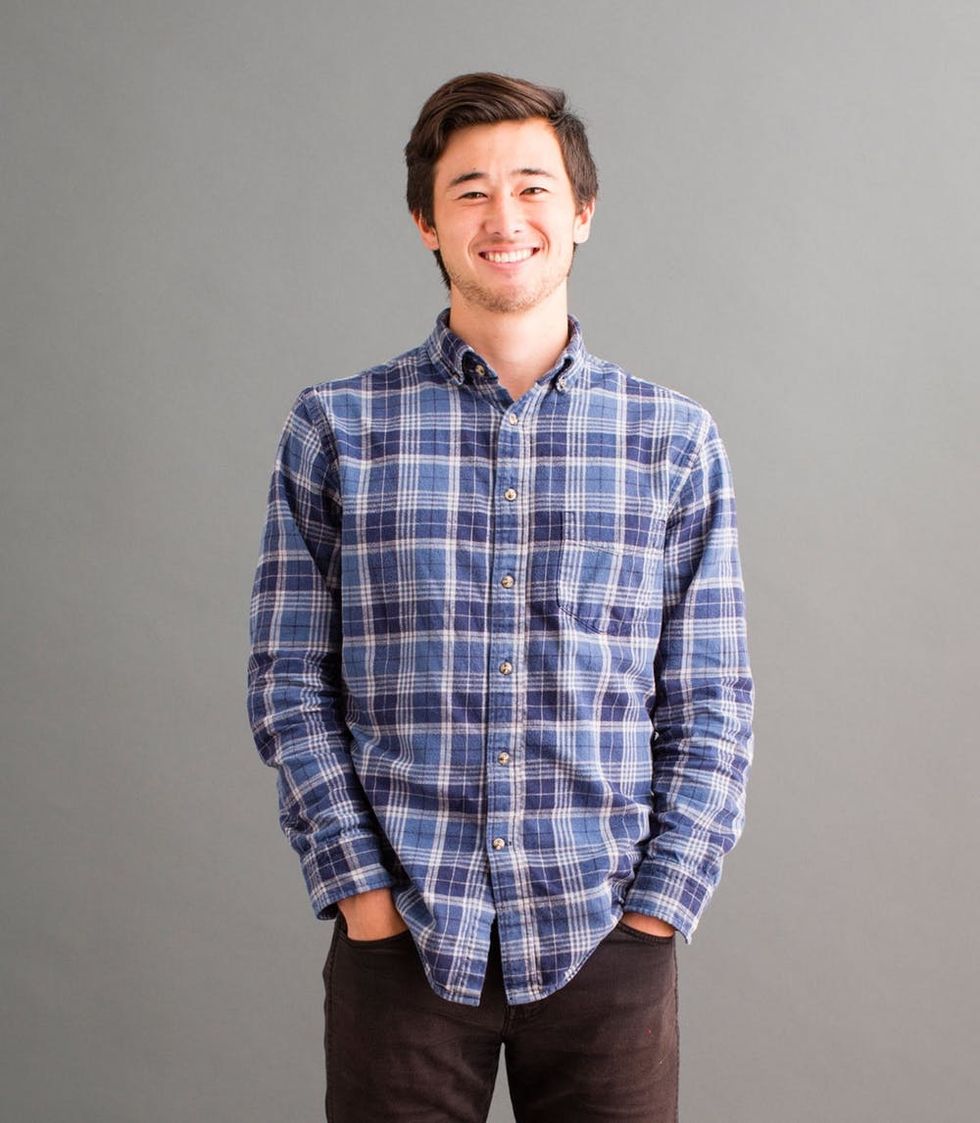 Bro: Ryan Council, Marketing Intern at Snapwire
The Shirt: Another classic plaid, this one takes a more academic angle. It's the kind of shirt both a professor and student would wear, and neither would even notice.
What Does It Mean?: You wear a lot of blue. You've got a devilish streak that only comes out with the people you trust most. Your sense of humor is on point, and you tend to make an extremely good shoulder to lean on.
12. MODERN BRO PLAID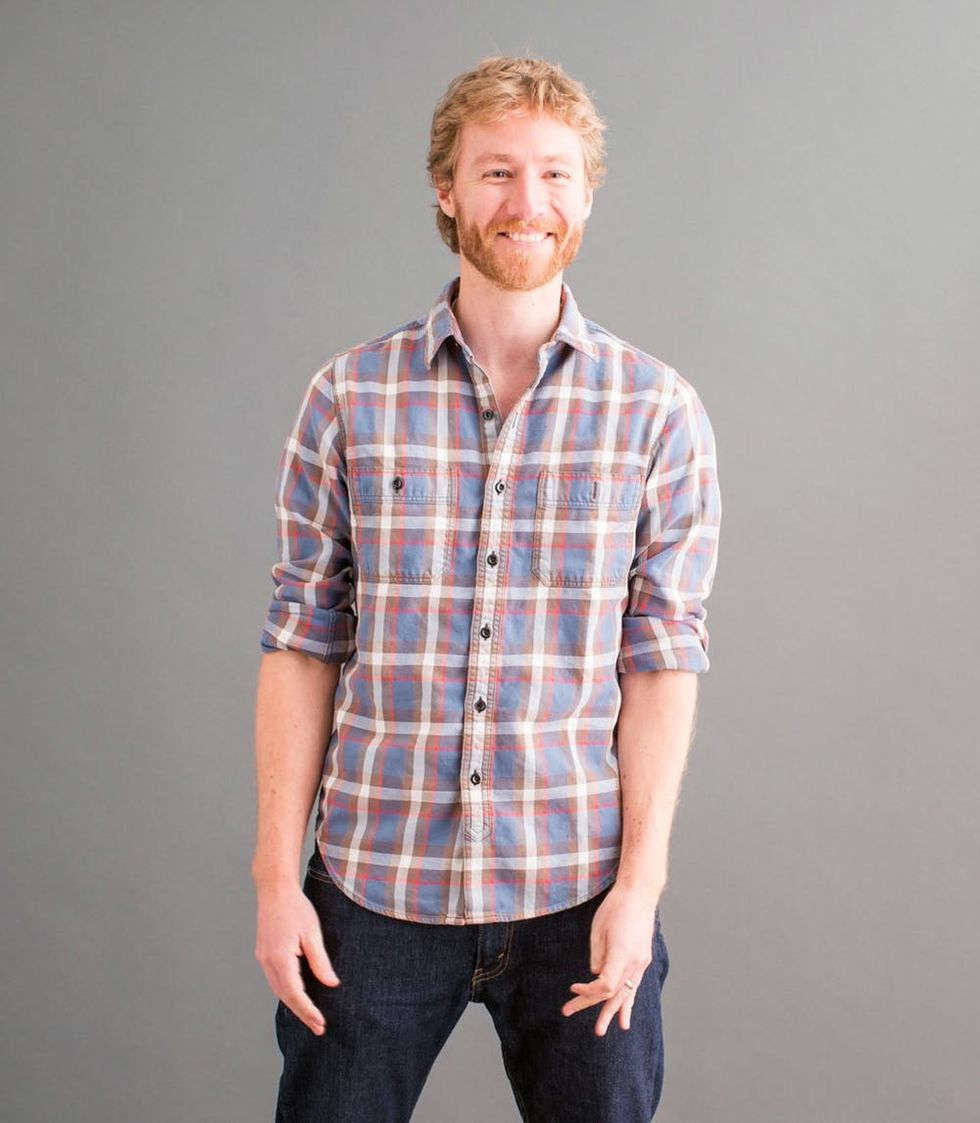 Bro: David Temple, Founder of Scout
The Shirt: Every bro we know has a version of this shirt. It's the new classic, with the blue coming through with a highlight of… wait, is that pink? No… yes, well, either way it looks darn good.
What Does It Mean?: You're a yes person. If someone wants to try something new, whether it's the spiciest Szechuan food in the world or ice climbing in Alaska, you are their go-to guy. (You are also a really incredible husband to the author of this article.)
13. BLUEBIRD PLAID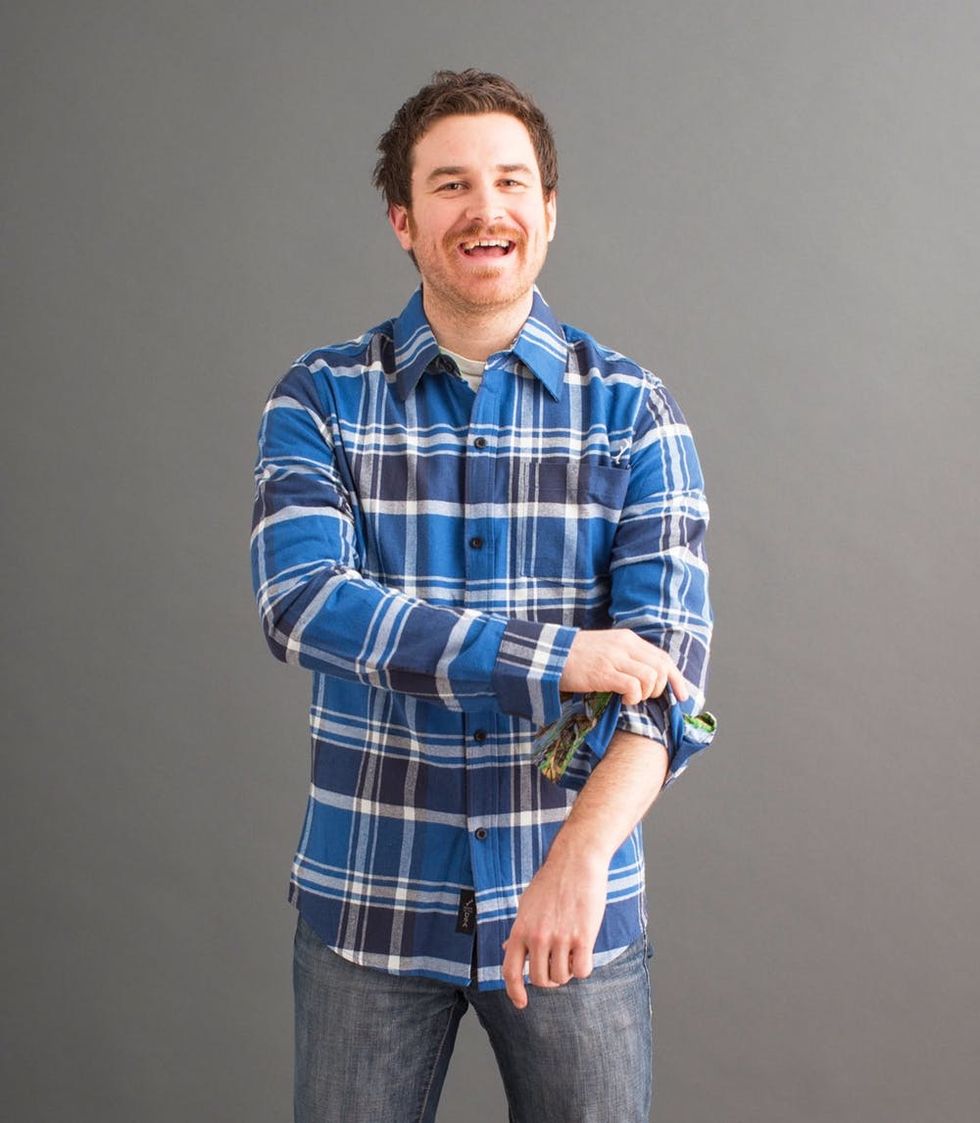 Bro: Kurt Andre, Photographer at Bro + Co
The Shirt: For the lumberjack style dude who doesn't want people to call him Paul Bunyan, this sturdy Pladra shirt is an instant staple.
What Does It Mean?: You're an old soul. You love to listen to obscure old timey music and geek out about instruments that don't exist anymore. Though you know when it's time to get serious, your Peter Pan vibe is what people love most about you.
14. I LIKE TO CUT TREES PLAID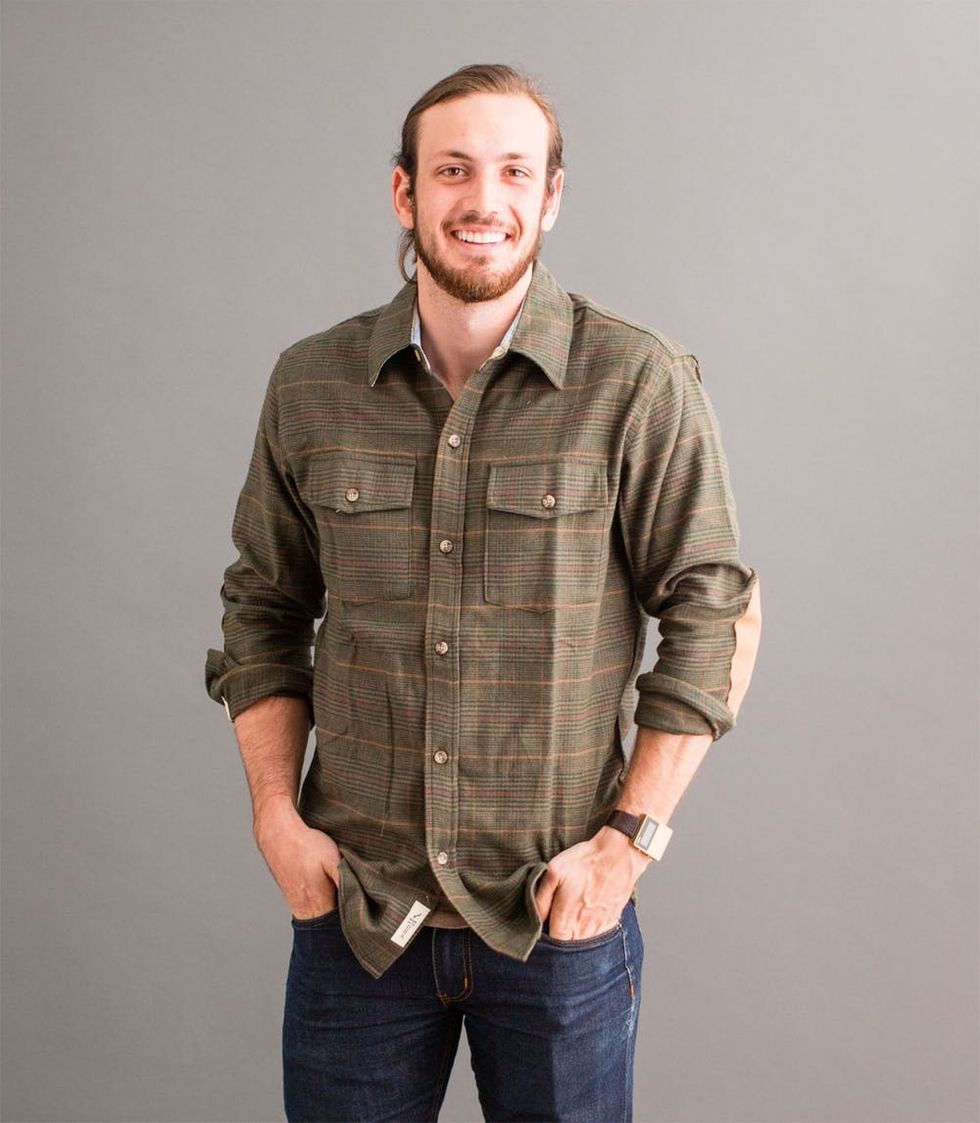 Bro: Sterling Montes, Head of Growth at Snapwire
The Shirt: As you can see by this plaid's name, a forest is nearby. Or, you want people to think that a forest is nearby.
What Does It Mean?: You're a calm dude. You like to work hard during the week so you can spend your weekends surfing, skiing and communing with nature. You also have a man bun.
15. HIPSTER LUMBERJACK PLAID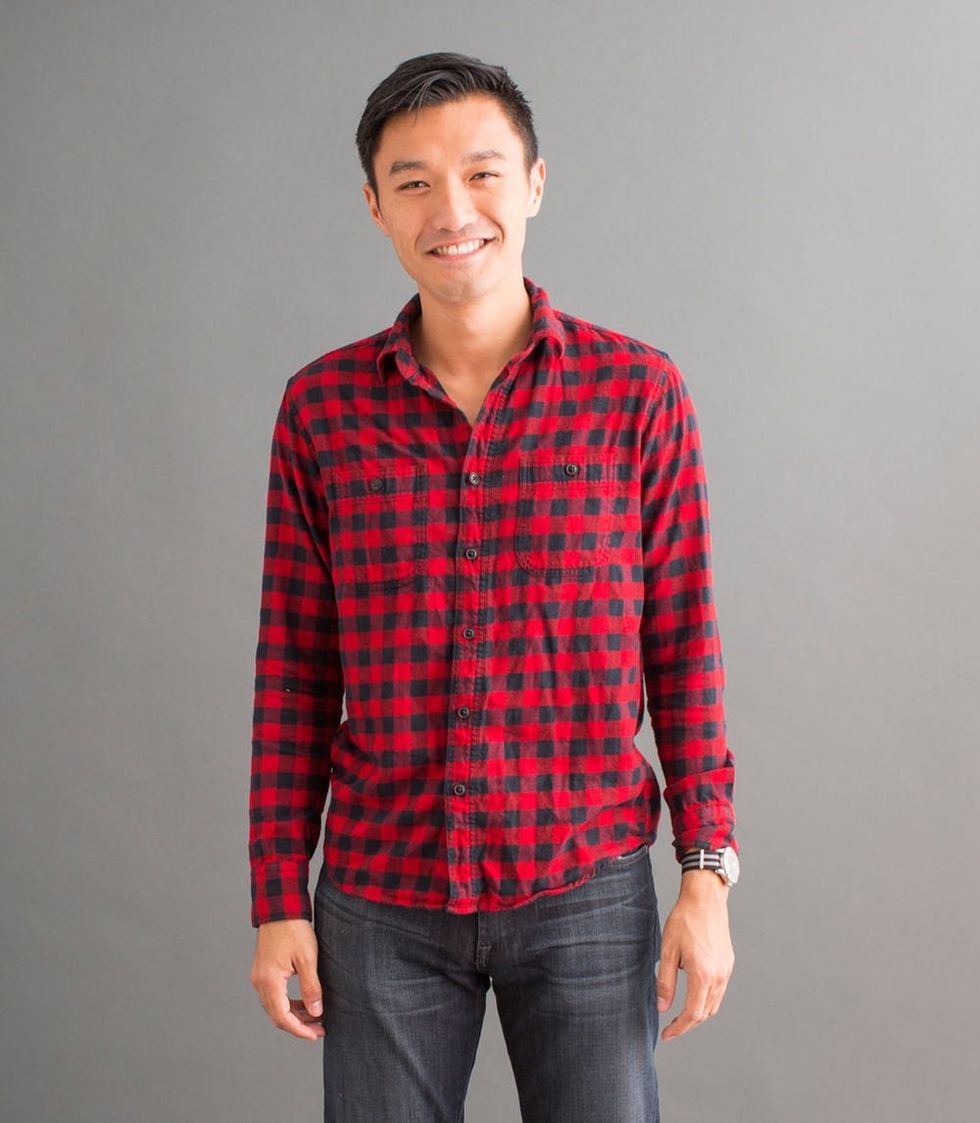 Bro: Patrick Tam, Strategic Partner Manager at Google
The Shirt: It's the plaid look without the boxiness. It's for the bro that likes well-tailored clothes without too much fuss.
What Does It Mean?: You get along with everyone. You love inside jokes and tend to create them with people you've barely met. You also love to bust a move with your boo.
Of course, DAD PLAID is also a thing, thanks to Bro + Co's newest baby, Jack Schierberl. That babe is straight muggin'!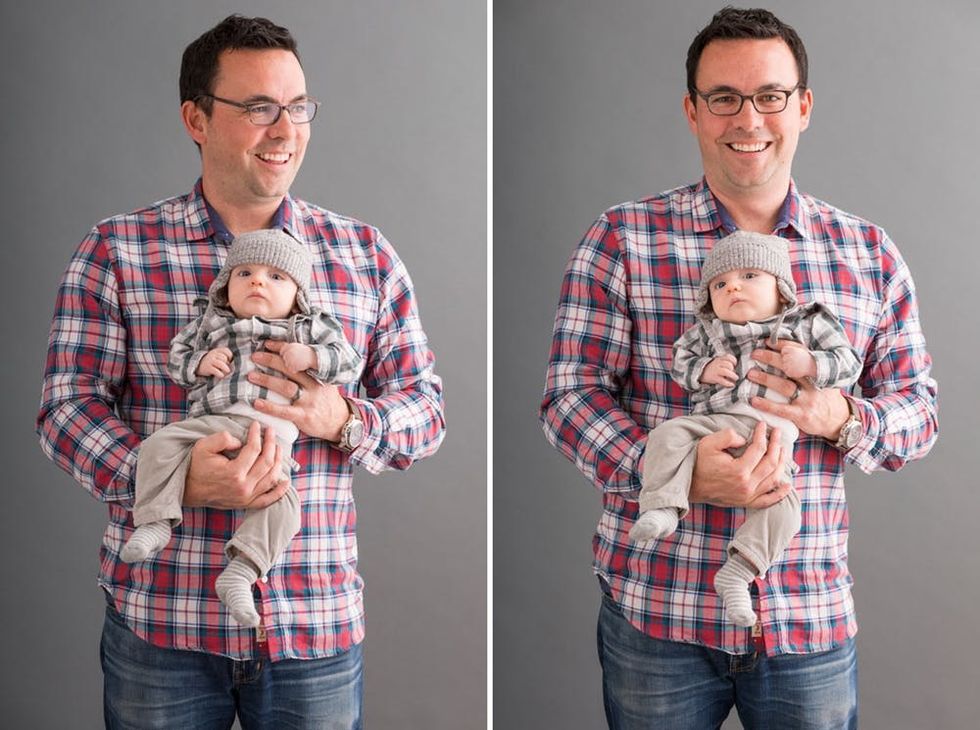 Now, time for a GIF.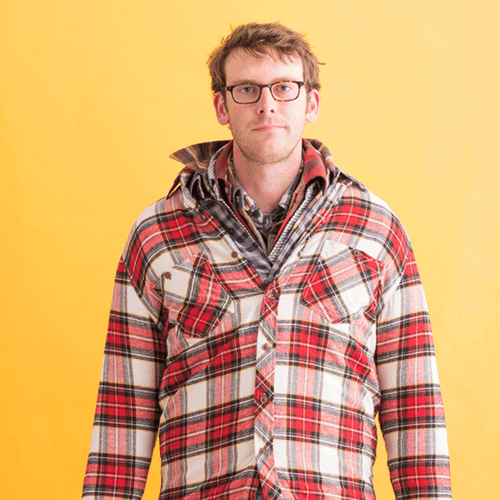 What's that? You desperately need that Purrito shirt RIGHT NOW? There's a shop for that! And the plaid shirts you see in the GIF? They were lent to us by Pladra, a San Francisco based clothing company who makes the best plaid shirts EVER. Guess what else? We're giving TWO Pladra shirts away! One for the bros and one for the ladies. Simply post a photo of yourself rocking plaid on Instagram and tag @britandco. This shirts'll set you back a cool $119, so get on that giveaway train and post your plaid.
What does your plaid look like? Share it with us on Instagram (tag @britandco) for a chance to win a Pladra shirt!
Anjelika Temple
As Chief Creative Officer and Founding Partner at Brit + Co, Anjelika Temple brings her voracious consumption of all things creative and colorful to DIY projects, geeky gadgetry finds and more. When she's not DIY-ing her heart out, you'll find her throwing dinner parties with friends or adventuring with her husband David, their daughter Anokhi, and their silly dog Turkey.