Try Our Low-Carb Smoked Salmon Deviled Eggs Recipe!
May 26, 2017
Get rid of those paprika-sprinkled monstrosities, and replace with our upgraded smoked salmon deviled eggs. Not only are they topped with smoked salmon, but the filling is also packed with smoked salmon (plus some delish extras like lemon zest and Dijon mustard). They're a low-carb treat that's perfect for game day, picnics (LOVE these picnic hacks BTW), and parties, or just to treat yourself to an awesome packed lunch. If you like this recipe — tried our curried pickled eggs too!
---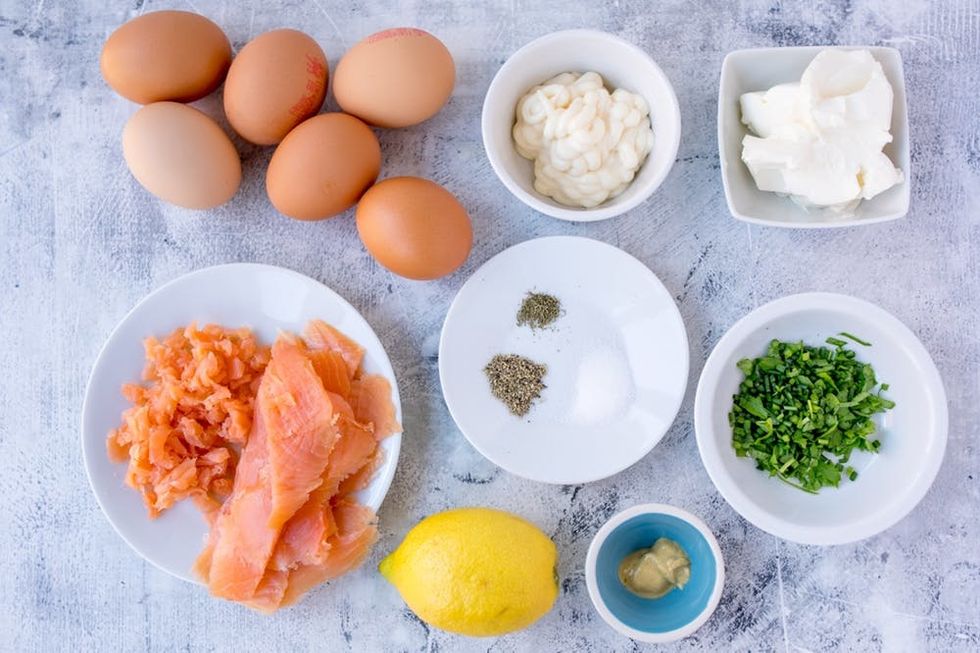 Instructions: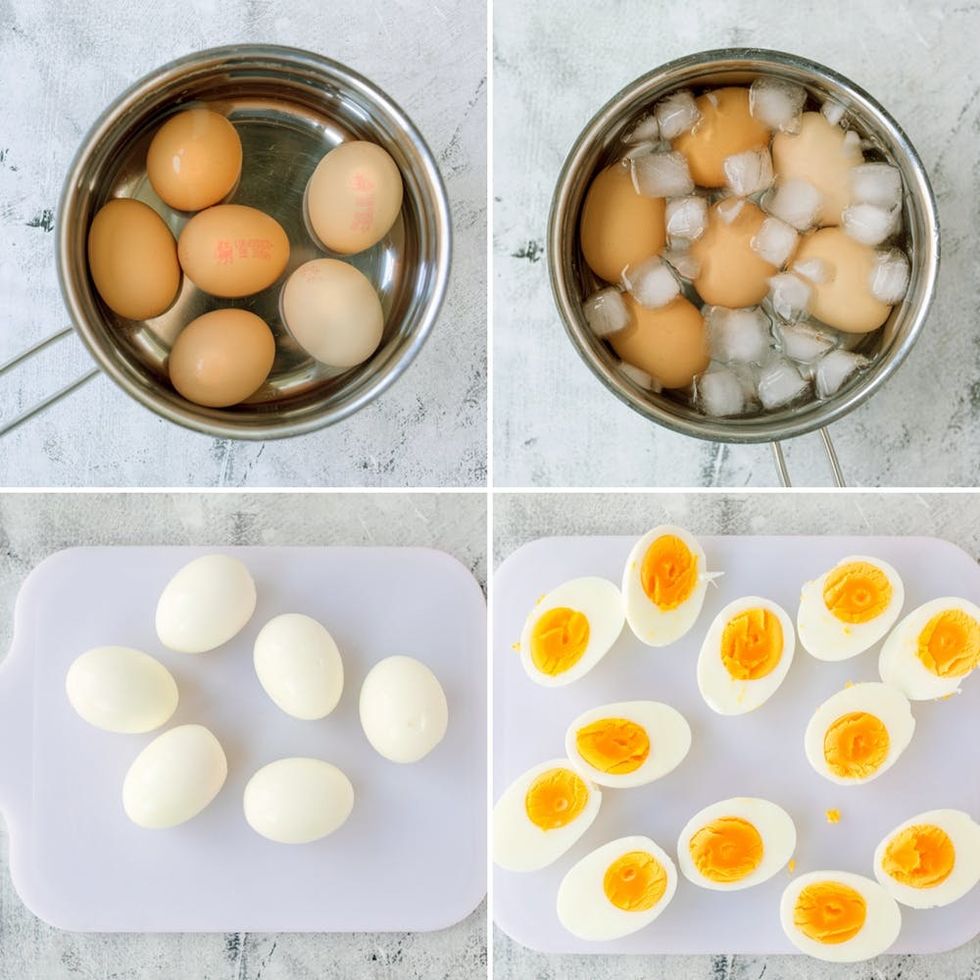 Place the eggs in a pan of cold water. Bring to the boil and simmer for 10 minutes. Remove from the heat, drain off the hot water, and fill the pan up again with cold water and a cup of ice (this cools the eggs down quickly and aids in removing the egg shell). Tap the eggs, roll to break the shell, and peel off. Slice each egg in half.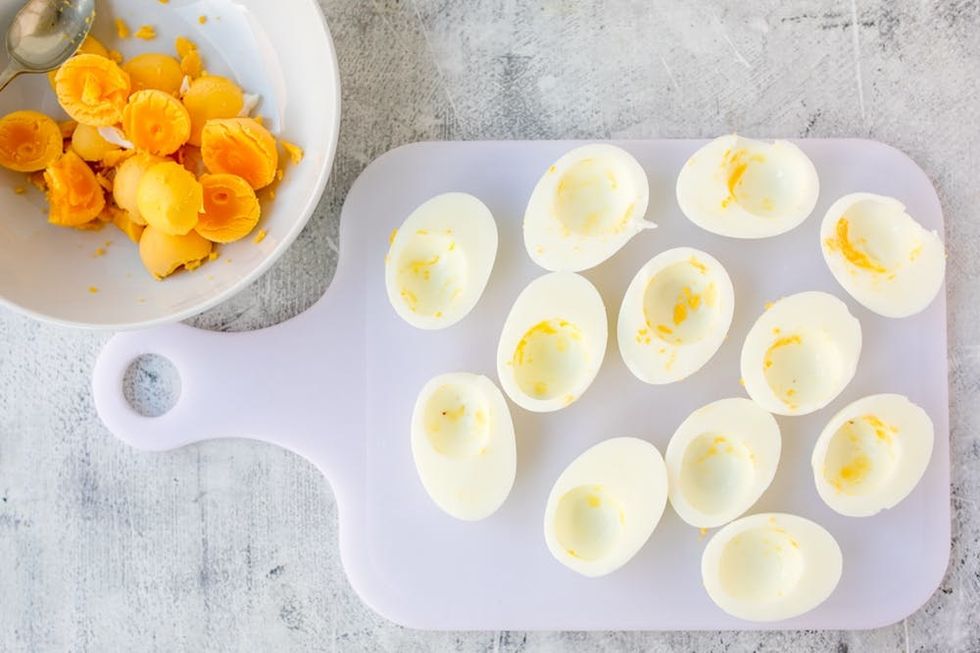 Remove the egg yolks with a teaspoon and place in a bowl.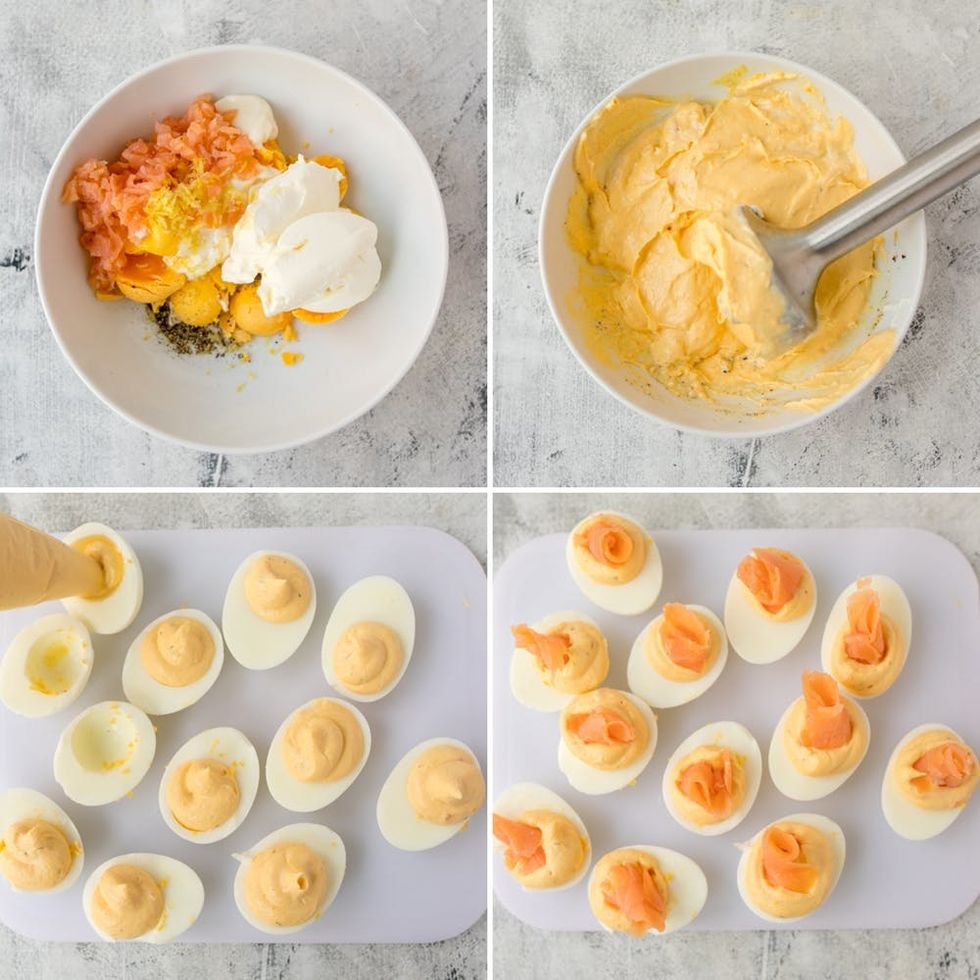 Add the cream cheese, mayonnaise, mustard, lemon juice, lemon zest, salt, dill, and the finely chopped smoked salmon. Blend together with a hand blender until smooth, then transfer the mixture to a piping bag or plastic sandwich bag with the corner cut off (no nozzle needed). Place the cooked egg whites on a serving plate and pipe the salmon mixture into the egg whites. Roll up the salmon strips and push them into the salmon mixture in the eggs.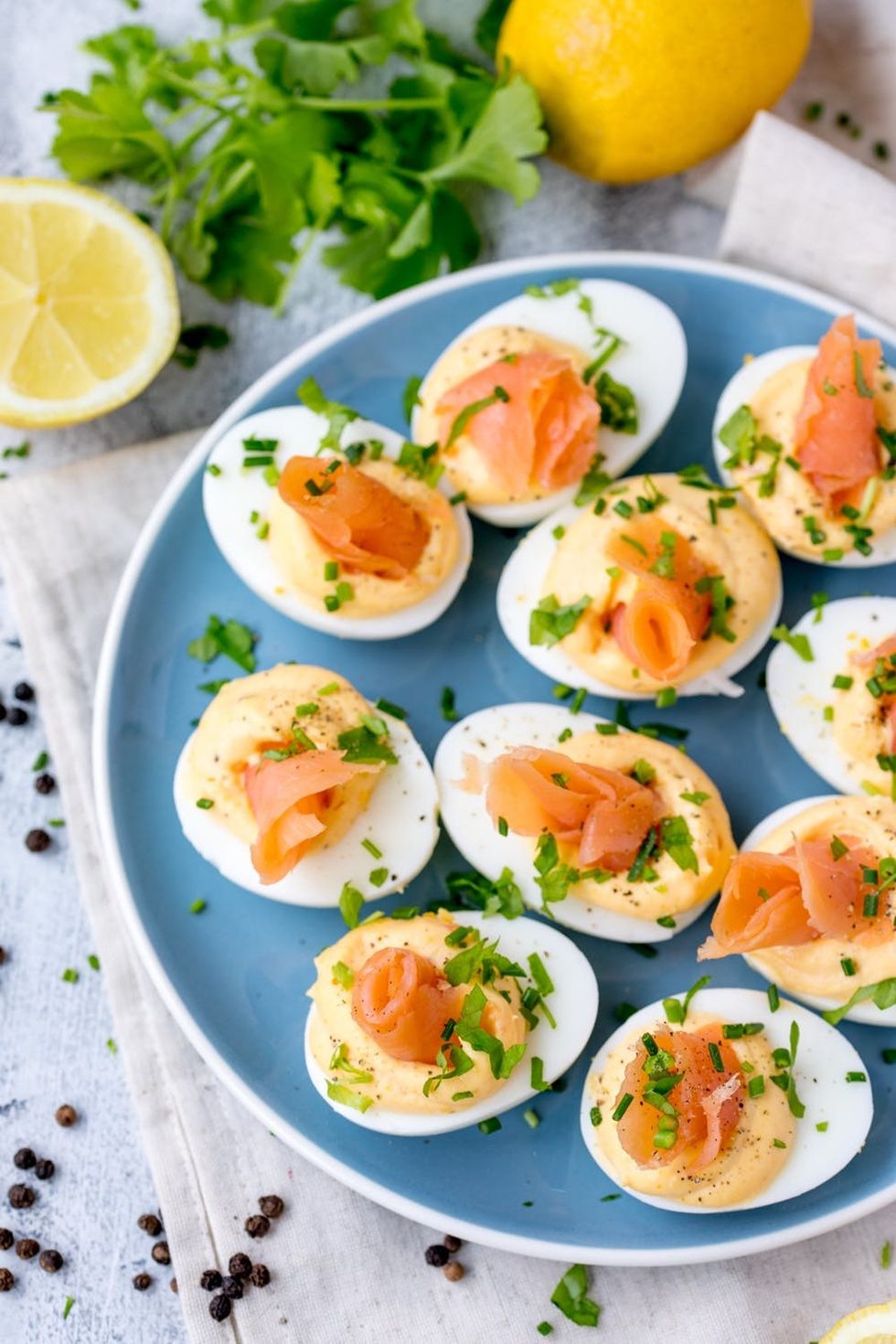 Sprinkle with parsley, chives, and black pepper before serving.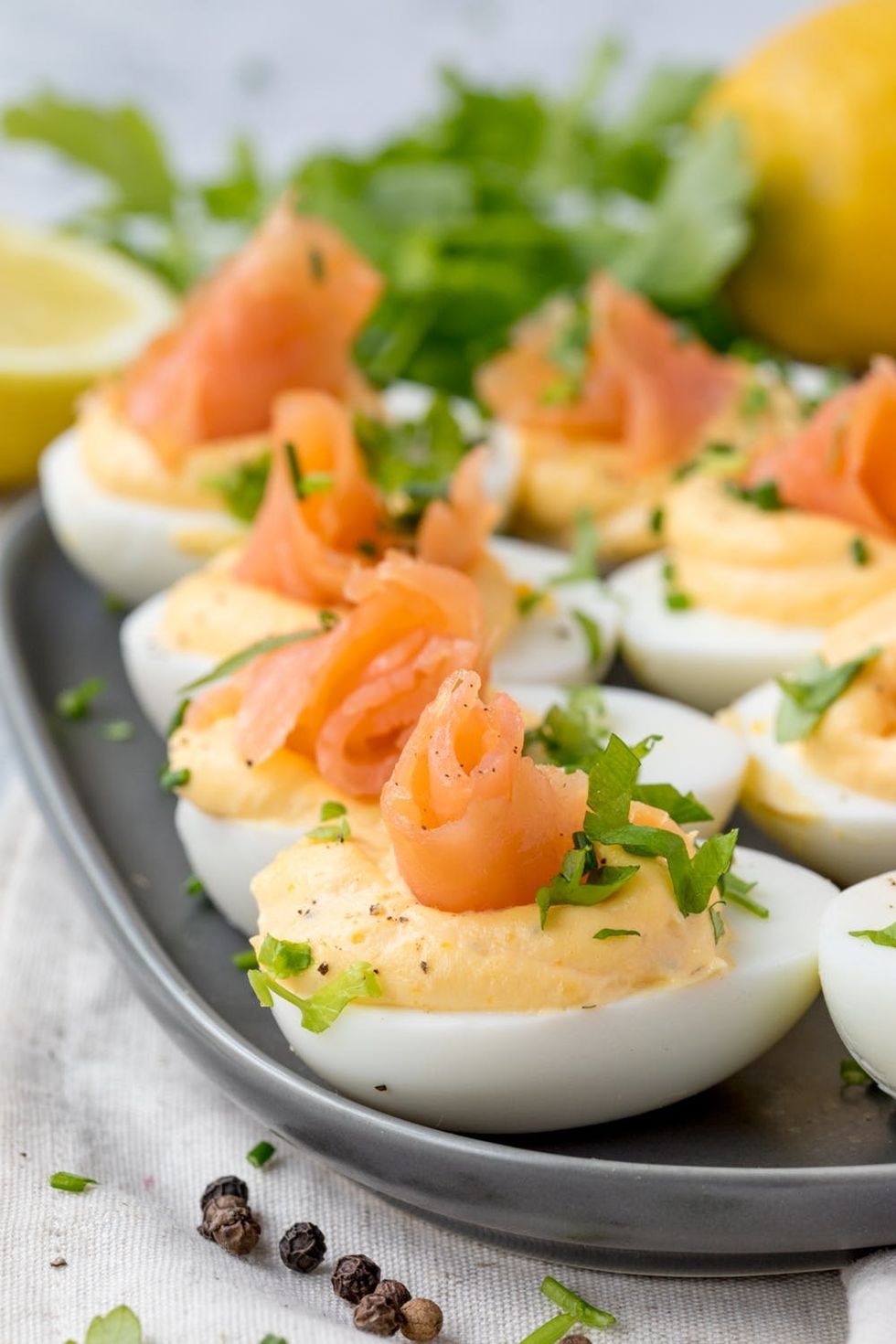 Do you have a favorite egg recipe? Share it with us on Twitter @BritandCo, and follow us on Pinterest for more delicious snack recipes!
Nicky Corbishley
Nicky lives in Cheshire in the UK with her husband Chris and their two children Gracey and Lewis. She spends her days creating, photographing and writing recipes for her blog
Kitchen Sanctuary
.