This Iraq War Vet Has Become the Senate's Force to Be Reckoned With
Aug 04, 2017

Ladies First highlights women and girls who are making the world better for the rest of us.
---
Senator Tammy Duckworth has rarely met a challenge she can't handle. The new junior Democratic Senator from Illinois has already served two terms in Congress and been a member of the US military. Now 49, Duckworth has a lifetime of service to draw from as she takes on the Trump administration regarding everything from gun control to protections for transgender service people in the military.
Senator Duckworth knows a few things about overcoming adversity, and her experiences inform her approach to politics. She's the first disabled woman veteran to be elected to the House of Representatives and the first Asian-American woman to be elected to Congress in her state of Illinois.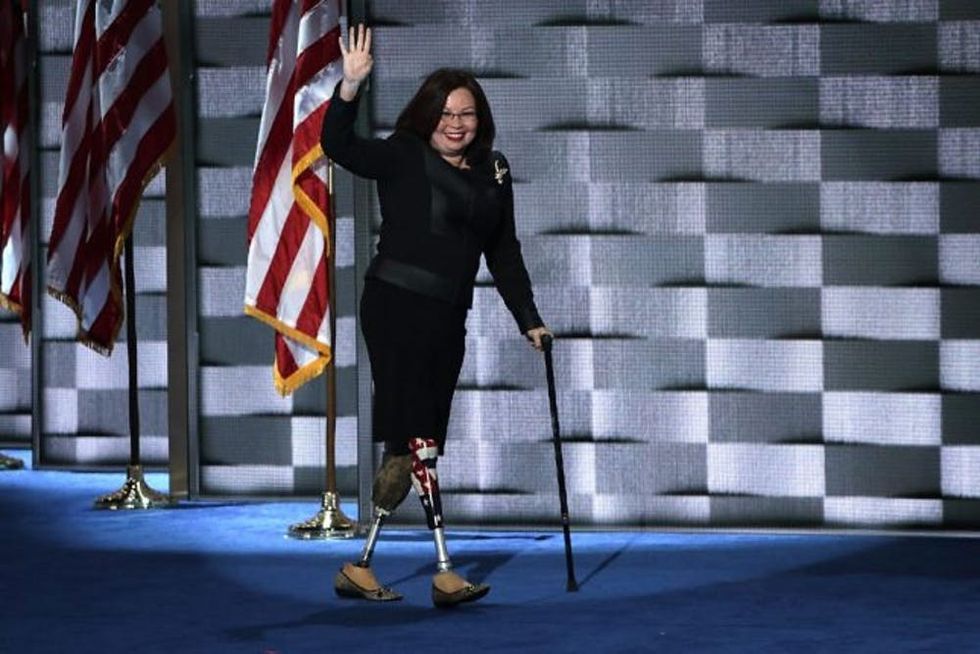 Duckworth was born in Cambodia and grew up in the United States, settling in Hawaii with her family as a teenager. Her family lived in poverty, an experience that greatly affects her political advocacy for families trying to make ends meet. Duckworth joined the US Army as a reservist while she was in graduate school, and eventually became trained as a helicopter pilot. But being "the first" doesn't make Tammy Duckworth nervous, or wary of how she's perceived by her colleagues or the public.
"I fell in love with the Army when I was in basic training because it was a meritocracy, because it didn't matter I was a half-Asian woman," she said in Glamour. "It only mattered that I was willing to do the job and worked as hard as the man next to me."
Never one to shy away from difficulty, she chose the post because it was one of the few combat roles open to women in the armed forces. "To me, it was always a question of fairness," she told Parade in a Veteran of the Month profile this year. "I was going to get equal pay for equal work, and I felt that I should take equal risk."
In 2004, shortly after her deployment to Iraq, Duckworth's Black Hawk helicopter was shot down and she suffered severe injuries to her legs and one arm. Her legs were amputated, and Duckworth has used a combination of prosthetics and a wheelchair to get around ever since. And since returning from Iraq as a decorated war hero, Senator Duckworth has become an advocate for Americans with disabilities. She's rallied on the steps of Capitol Hill and fought in the Senate in favor of the Affordable Care Act, which provides vital health coverage to millions of Americans living with a disability.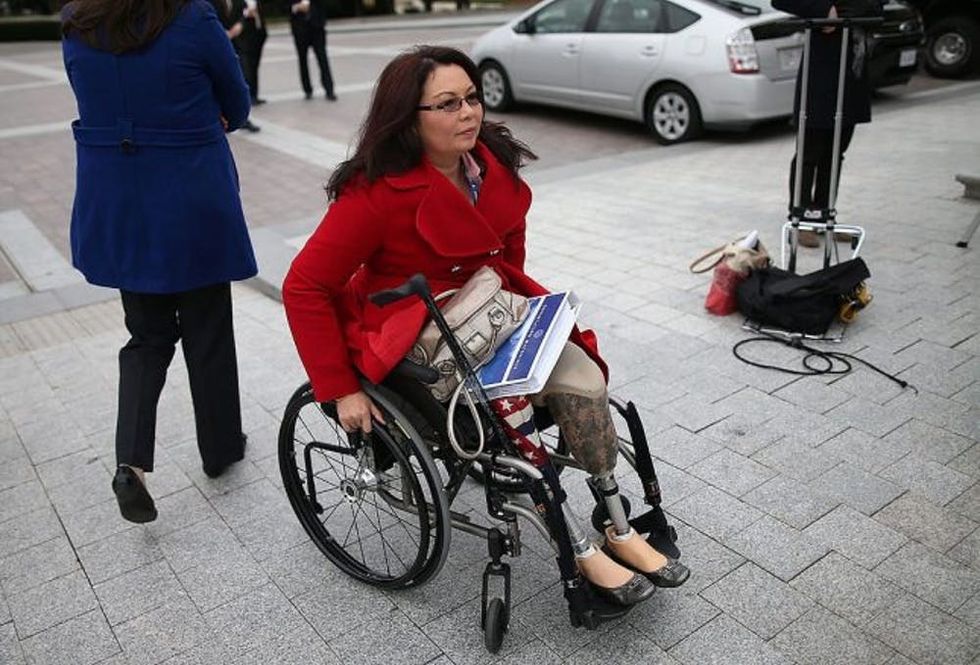 Duckworth's fearlessness on the Senate floor and in the field has made her a standout in the midst of a turbulent first term for the President. Since taking office in January, Senator Duckworth has actively called out the administration for its controversial policies on health care, education, and defense.
"We are the greatest military on the face of the Earth, and that is not because we are an all-white male military," she told Glamour when asked about her opposition to the Trump administration's recent announcement that the White House would put a ban on transgender individuals serving in the military. "This is yet another policy coming out of this White House that is not even half-baked, at best, and if anything will be destructive to the security of our nation because it seeks to dismantle so many of the strengths of our military, including its inclusiveness."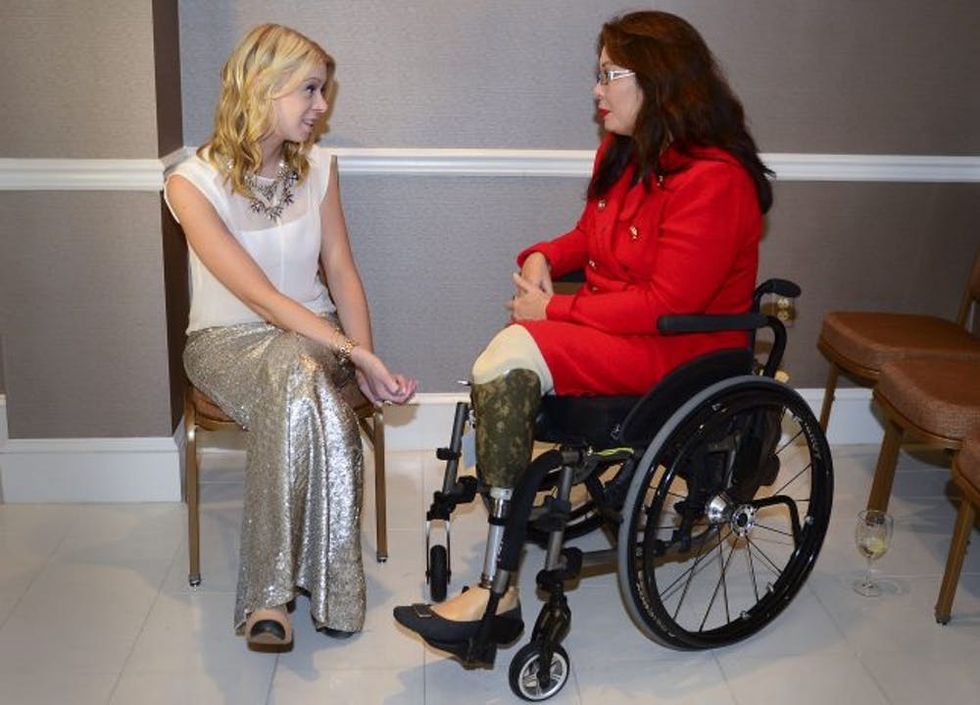 Duckworth has also fought for veterans' rights and for greater oversight and consultation on military spending. "Our efforts in Iraq cost our economy more than a trillion dollars, and we will be caring for our Iraq and Afghanistan veterans for at least the next 50 years," she wrote in Politico in 2015. "The next time we go to war, we should truly understand the sacrifices that our service members and the American people will have to make."
In all of her work, Senator Duckworth believes in encouraging fellow Americans to fight for what's right, in the face of impossible odds, with a sense of humor and humanity. "I can better honor the struggle that my crew went through to save my life by having a sense of humor about it," she told GQ before the election, "and showing that my life is really pretty normal."
How have struggles in your own life propelled you forward? Talk to us @BritandCo.
(Photos via Mark Wilson + Alex Wong + Leigh Vogel /Getty)
Manisha Claire
Manisha Claire is a writer and editor living in Toronto, Canada.
Politics