This Superstar Author's Comments About Women Getting Ready Are Insulting and Wrong
Aug 23, 2017
During an appearance at the Edinburgh International Book Festival, author Zadie Smith said that she has imposed a strict 15-minute limit on allowing her seven-year-old daughter to get ready each day. Her argument, she says, is that spending time on your appearance is a "waste of time," and that her son will never spend time getting ready, so this time (something that's dubbed "the woman tax") is useless.
While Smith believes that girls are "fools" if they take too long to get ready, what she's actually doing is minimizing how women perceive ourselves, equating a beauty routine with something bad.
---
While becoming obsessive about how we look isn't ideal, spending more than 15 minutes to get ready in the morning certainly isn't anything to be ashamed of. In her sweeping statement, Smith ignores that for some folks, looking at themselves each day helps them to feel beautiful — and that feeling doesn't have a time limit, although she believes that most beauty routines are not worth the wait.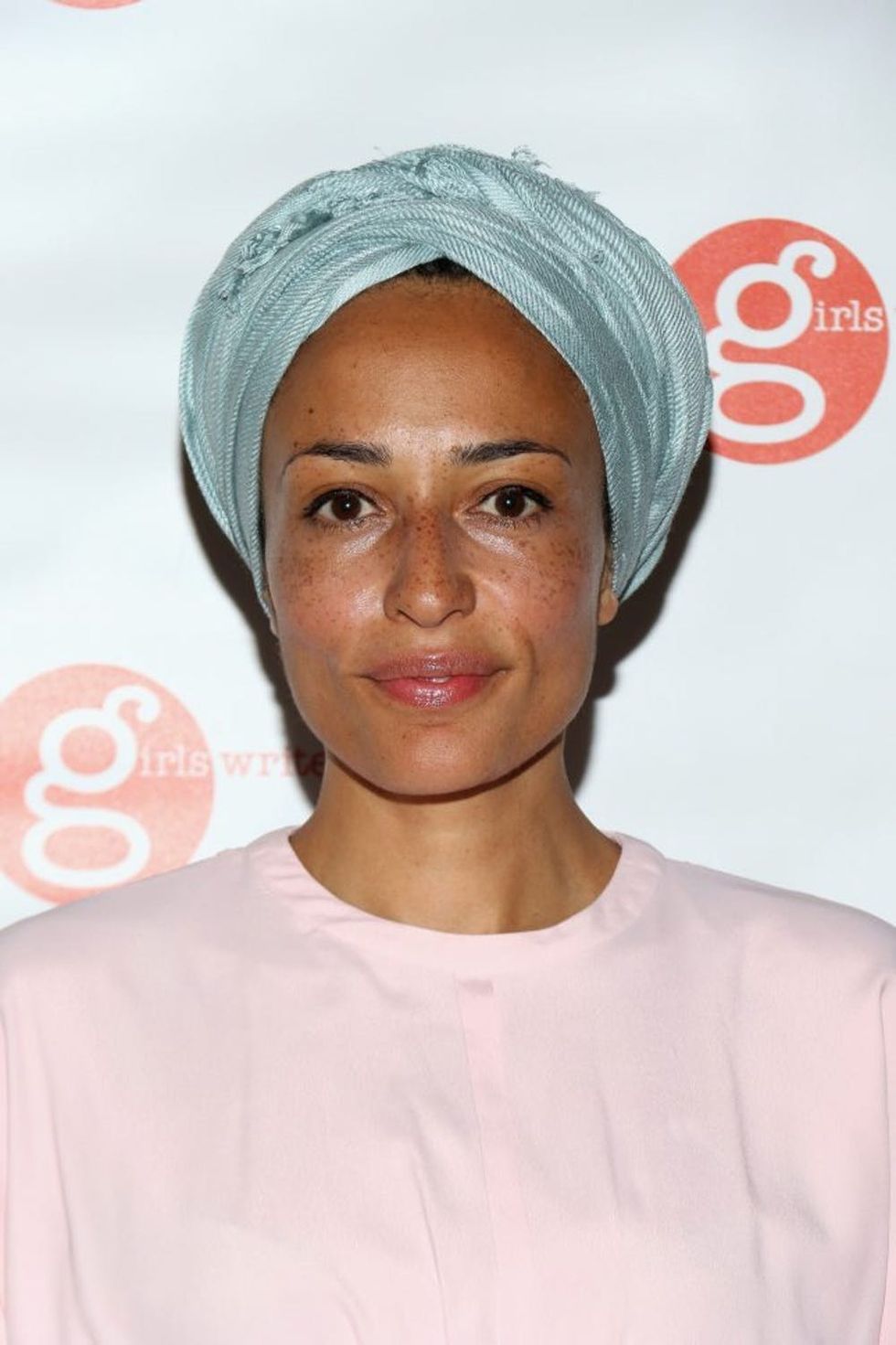 "From what I can understand from this contouring business, that's like an hour and a half, and that is too long," Smith, a very traditionally beautiful woman, said to the crowd at the event. What Smith ignores when making such a statement are the countless people who use makeup every day to help them feel proud to walk out the door.
Contouring, and other intricate makeup applications, can be used by accident victims, cancer survivors, folks in gender transition, and to help people with any number of mental health and physical ailments where makeup application might be of emotional benefit. Saying that using makeup is wasteful or that those who take time to apply it are fools completely ignores those of us who use makeup to make us happy.
Never mind the fact that not all men rush out the door without taking time to get ready. The idea that women are wasting time on a beauty routine that they feel good about says that a woman's personal choice on how she expresses herself is something bad. If it makes you feel great about yourself, it's never bad. Even if you take 45 minutes to get ready each day, you should always do you.
With so many women fighting against each other online (with everything from body shaming to brutal online bullying), the last thing that we need is someone making such stigmatizing comments against something as simple as getting ready in the morning. While it might work for some women to not put makeup on at all, for others, spending time covering every spot, highlighting, and perfecting your brows might be just what you need to put your best face forward.
What's your beauty routine look like? Share it with us @BritandCo!
(Photo via Janette Pellegrini/Getty)
Kat Armstrong
Kat has been a writer, social media maven and mom for longer than she's willing to admit. She's also spent time in front of and behind the camera, interviewing celebs, politicians and acting as a producer for fashion and artistic photography shoots. When she isn't writing for various orgs and publications, she's hanging with her kids, husband and French Bulldog, Peter, in Toronto, Canada.
Current Events