Wish You Had More Friends to Do Creative Projects With? There's an App for That!
Jan 18, 2017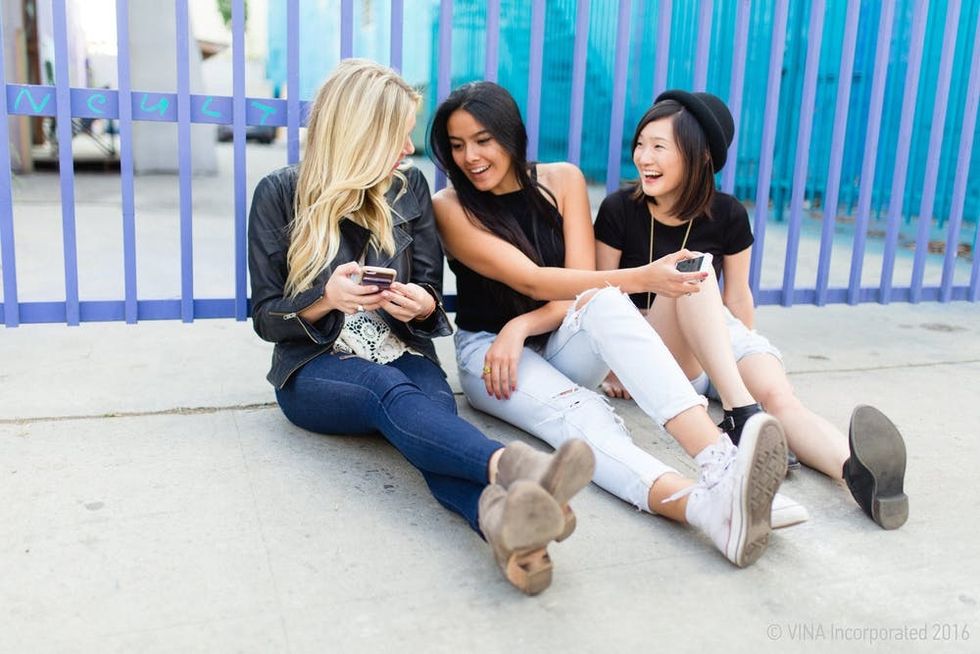 They call it the Tinder for (girl) friends, and while that's basically true, Hey! VINA is also so much more! Hey there, I'm the co-founder and CEO of Hey! VINA, an app dedicated to connecting women to new friends, activity partners and professional connections. We've been around for about a year now, and I'm thrilled to be announcing that we're partnering up with Brit + Co to help you find more friends who like what you like!
---
Since our launch in January 2016, Hey! VINA has connected hundreds of thousands of women all around the world, and it's been absolutely incredible to hear the stories of these new friendships.
I started this company because it's hard to meet new friends as an adult, and I decided that it shouldn't be, so I made this super awesome app to make it faster and easier than ever to discover and meet people who like what you like.
I'm super excited to be sharing my tips and tricks for achieving an awesome social life (because it's seriously hard as an adult, right?!) here on Brit + Co, so stay tuned for more articles soon! More importantly, though, I'm thrilled to be giving you an exclusive invite to the first ever community of its kind on the Hey! VINA app, the DIY Enthusiast Community brought to you by Brit + Co.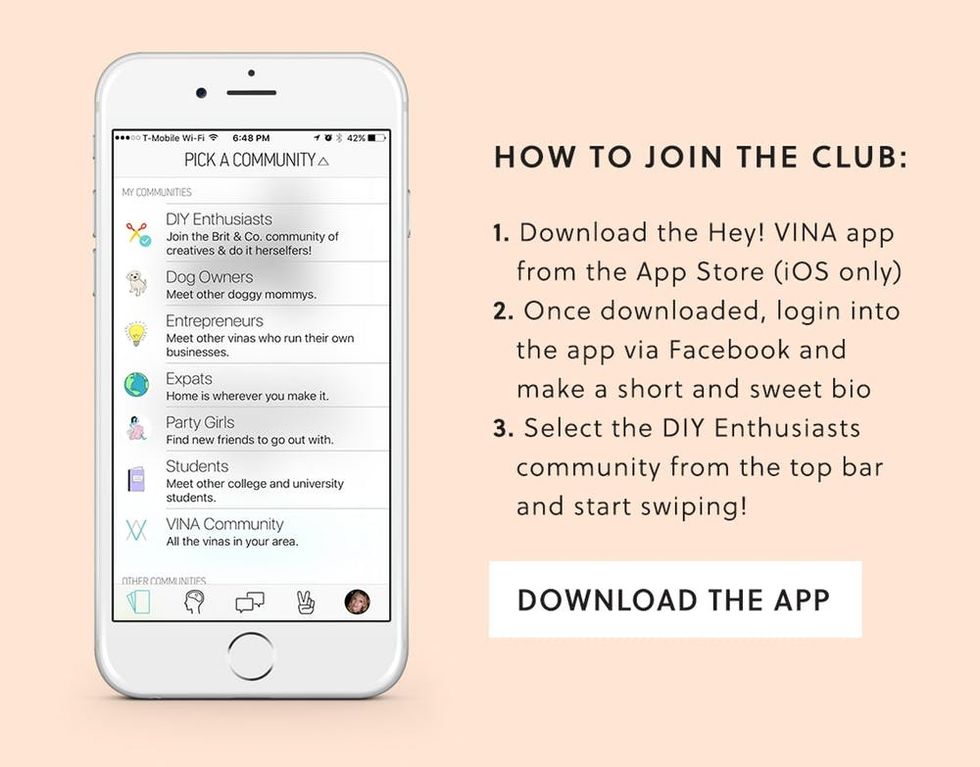 Here's where the really good stuff comes in. Everyone who joins the DIY Enthusiast Community on Hey! VINA by January 31 will get a FREE Brit + Co Class. Yay!
I can't wait to get to know you all better!
Cheers!
Olivia June Poole
VINA Founder & CEO
P.S. Hey! VINA is currently available on iOS only, and will launch on Android in spring 2017.
Home News