26 Wedding Gift Ideas That Really Show the Love
Mar 13, 2016

Sound the bells — wedding season is upon us! As the wedding invitations start to roll in, now is the time to start thinking about the perfect gift for the soon-to-be newlyweds. If you're planning on skipping the gift registry route and want to do something more creative and clever, anything on this list will majorly impress. So before the big day, start shopping for the latest spring pastel dresses to clinch your best-dressed-guest status, brush up on your wedding guest dos and don'ts and be sure to grab one of these thoughtful presents that really show the couple you care.
---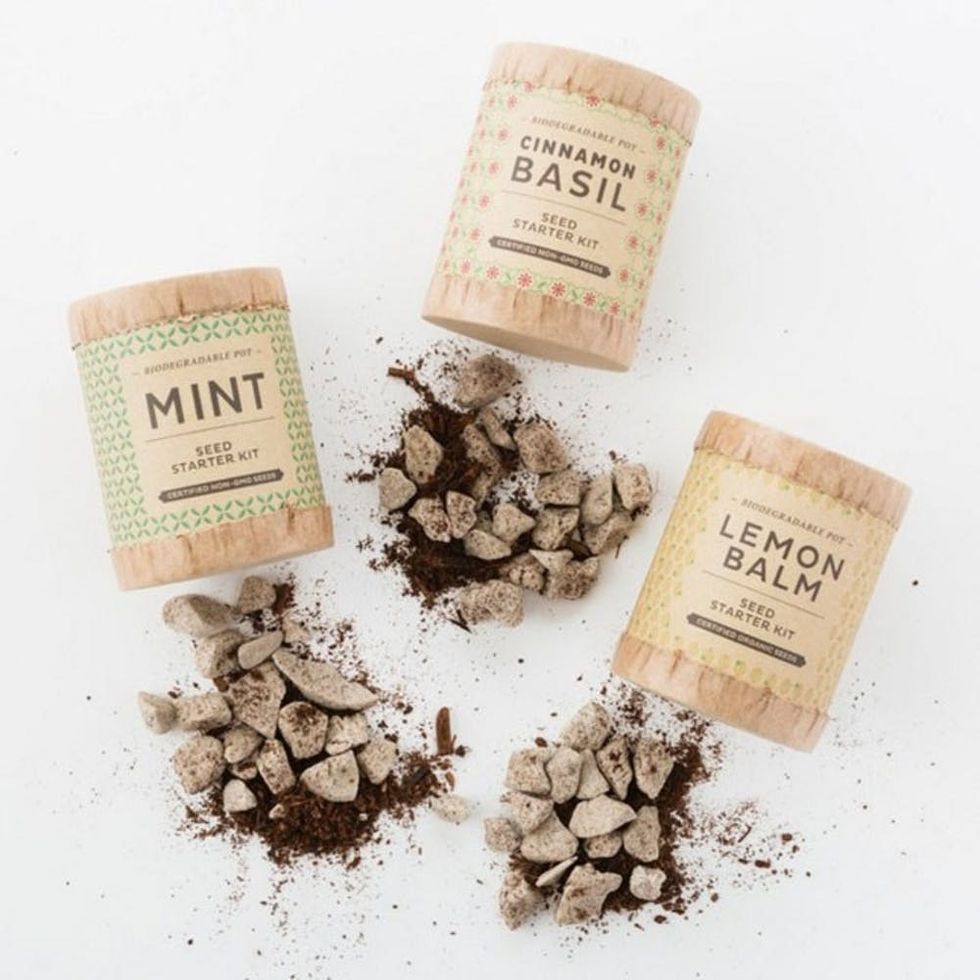 1. Kraft Seed Starter Kit ($17): Watch their love grow with cute outdoor seed kits that can be used for cooking or scenting their green space. If you're lucky, they'll whip you up a tasty treat with their bountiful harvest!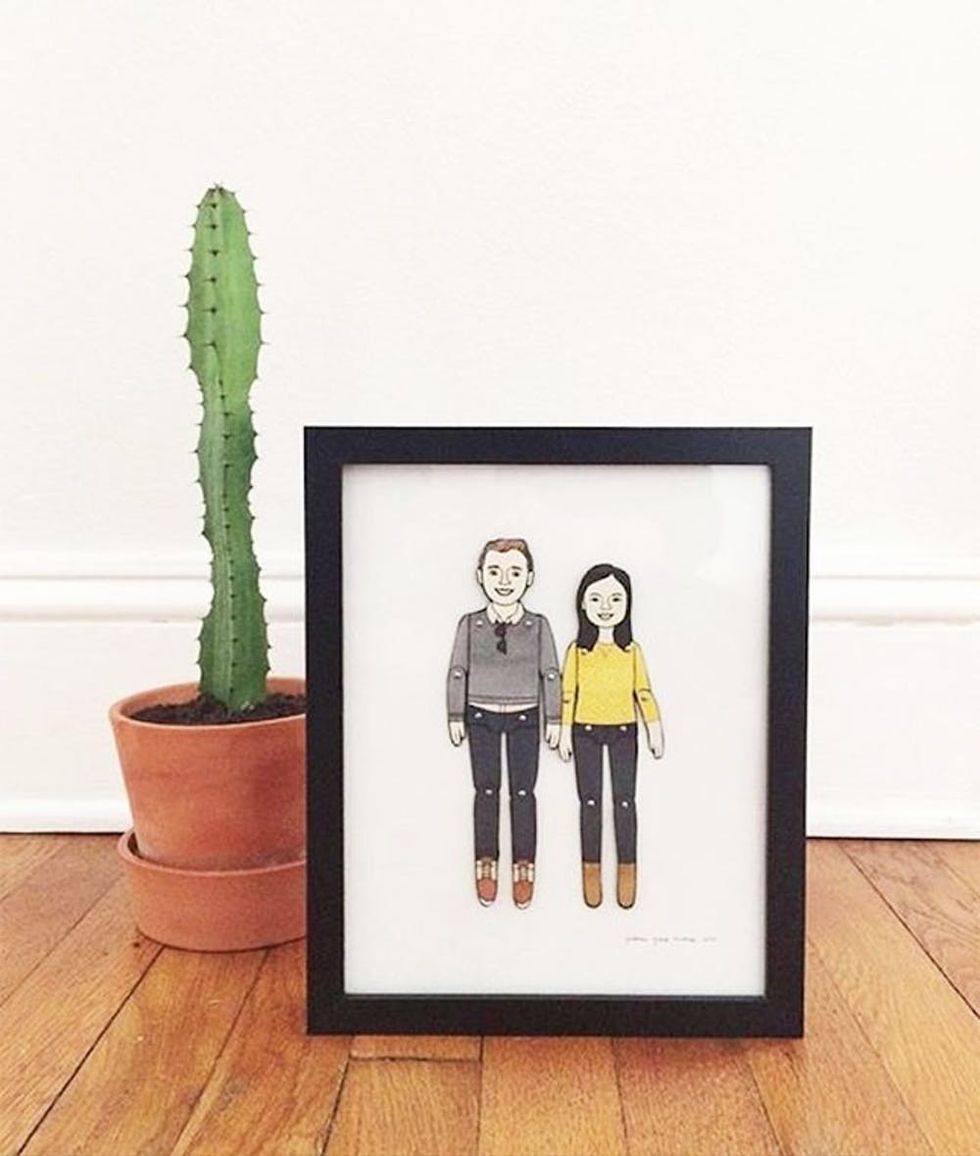 2. James Grace Owens Personalized Papers Dolls ($43 +): A picture is worth a thousand words, but a pair of paper dolls really says you care. Capture your favorite couple with a framed set of paper dolls in their likeness.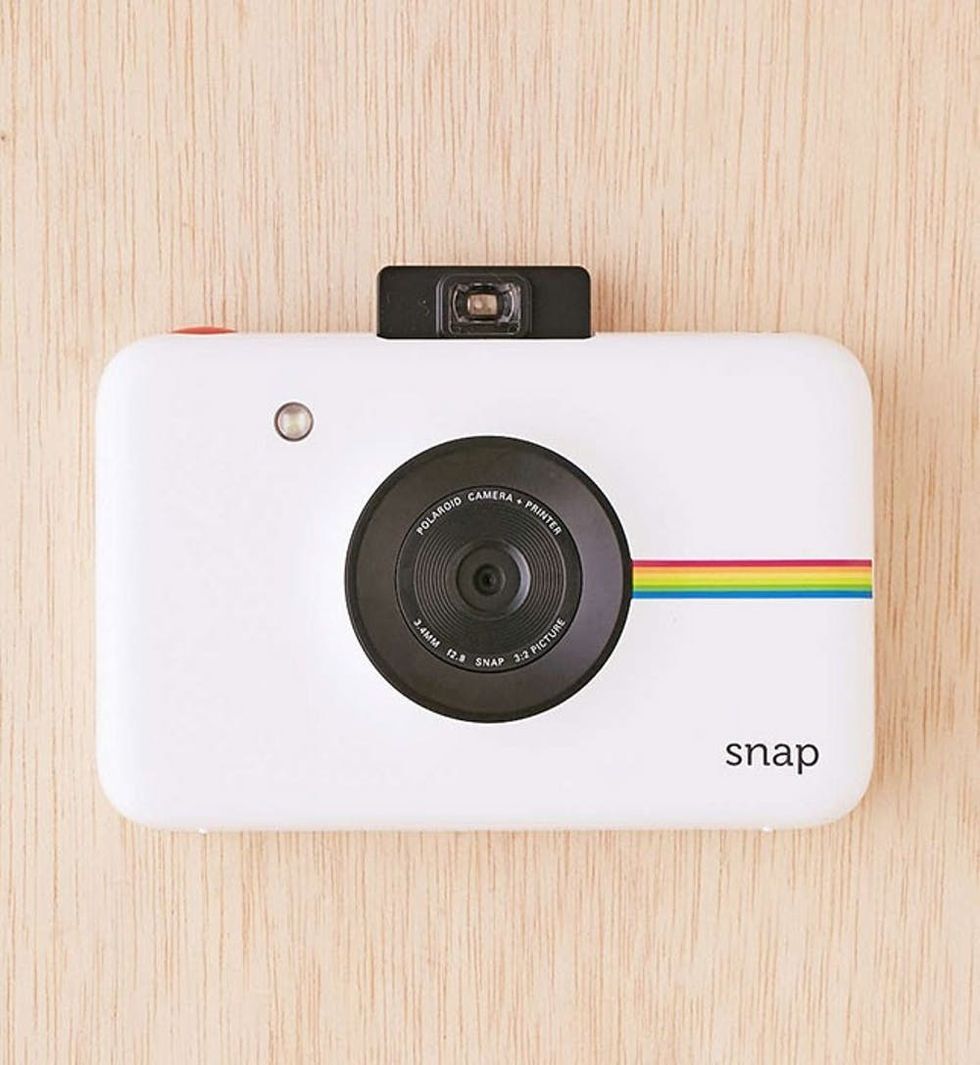 3. Polaroid Instant Snap Digital Camera ($100): For the snap-happy bride and groom, add an extra jolt of retro fun to their honeymoon festivities with a Polaroid camera. They'll have fun creating mini one-of-a-kind masterpieces they'll treasure for years to come.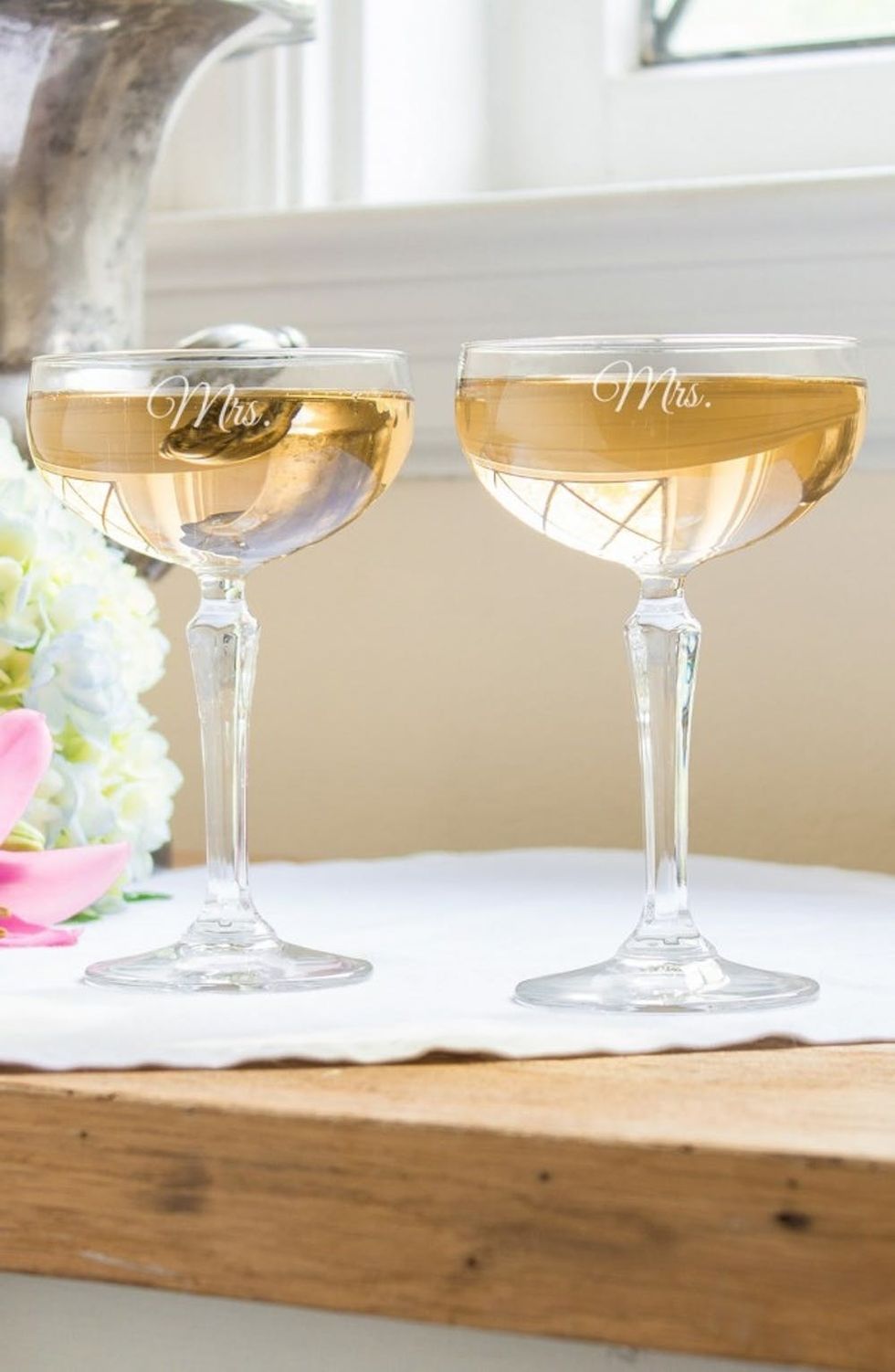 4. Cathy's Concepts "For the Couple" Etched Champagne Glasses Set ($45): Let's make it official! Present your favorite couple with a pair of etched champagne glasses bearing their post-wedding titles, so they can drink in style.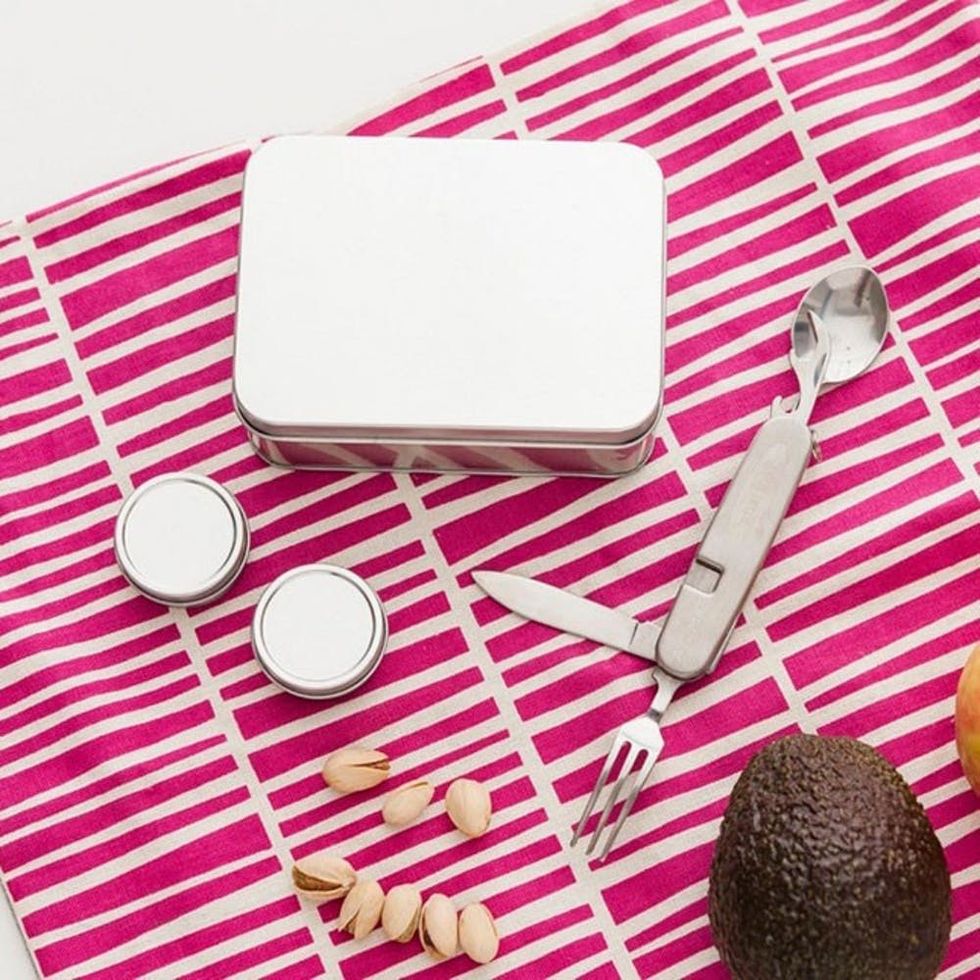 5. Gourmet Camping Utensil Kit ($19): Their first camping trip as marrieds will be smooth sailing when you gift them this all-encompassing kit. They'll be able to make five-star meals under the stars.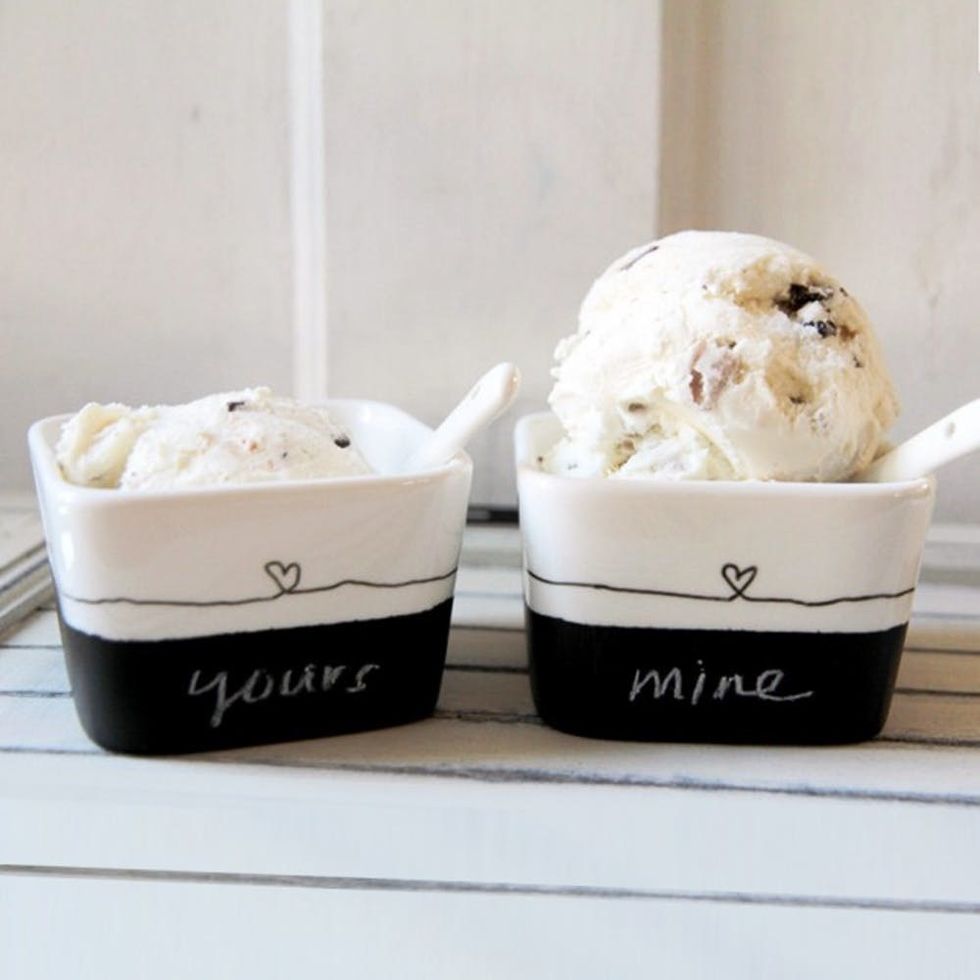 6. Dot & Bo His & Hers Dessert Cups ($48): Just because you're married doesn't mean you always have to share, especially when it comes to ice cream. These playful cups are great for treating yo'self as well as the one you love.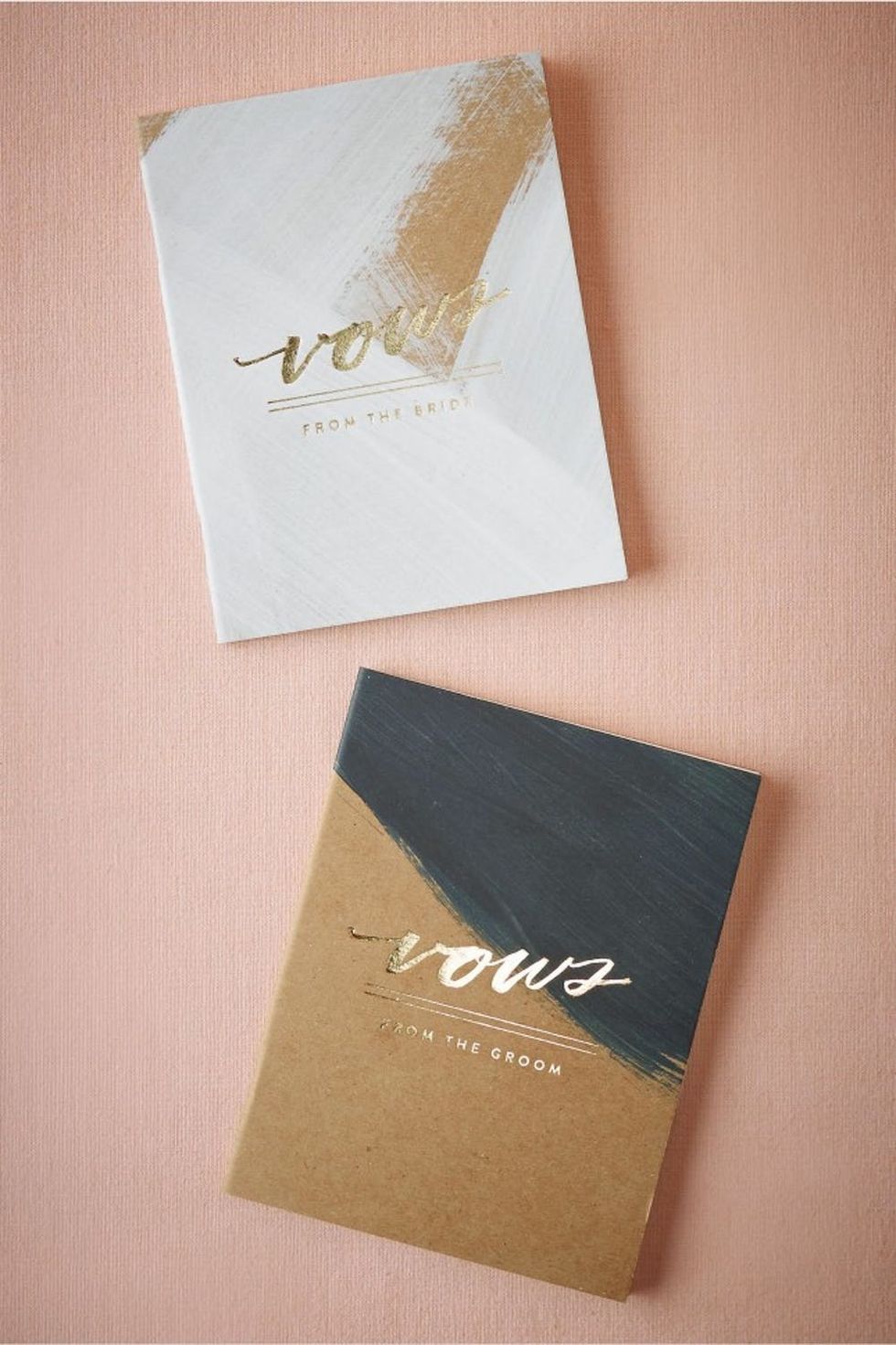 7. BHLDN Gilt Vow Journals ($28): Great for a wedding or bridal shower gift, these pretty little journals will capture the happy couple's heartfelt feelings leading up to the big day and beyond.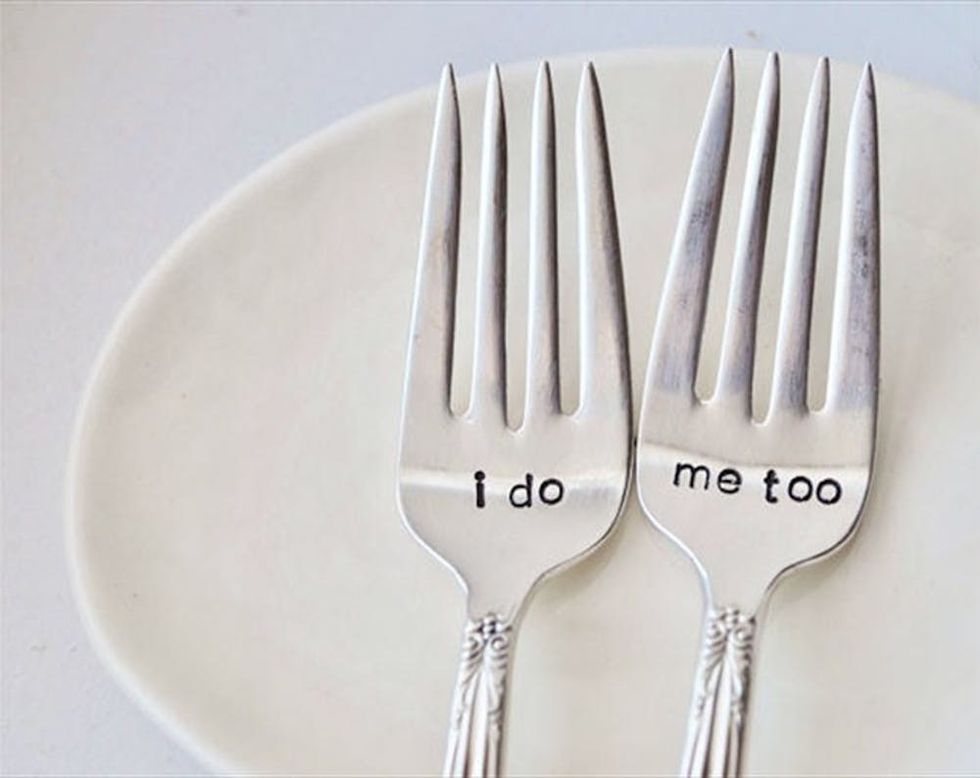 8. Jessica N Designs I Do, Me Too Cake Forks ($41): Saying "I do" isn't just for the ceremony. Remind them of their vows every day with these forks, which they should definitely use to eat their leftover wedding cake.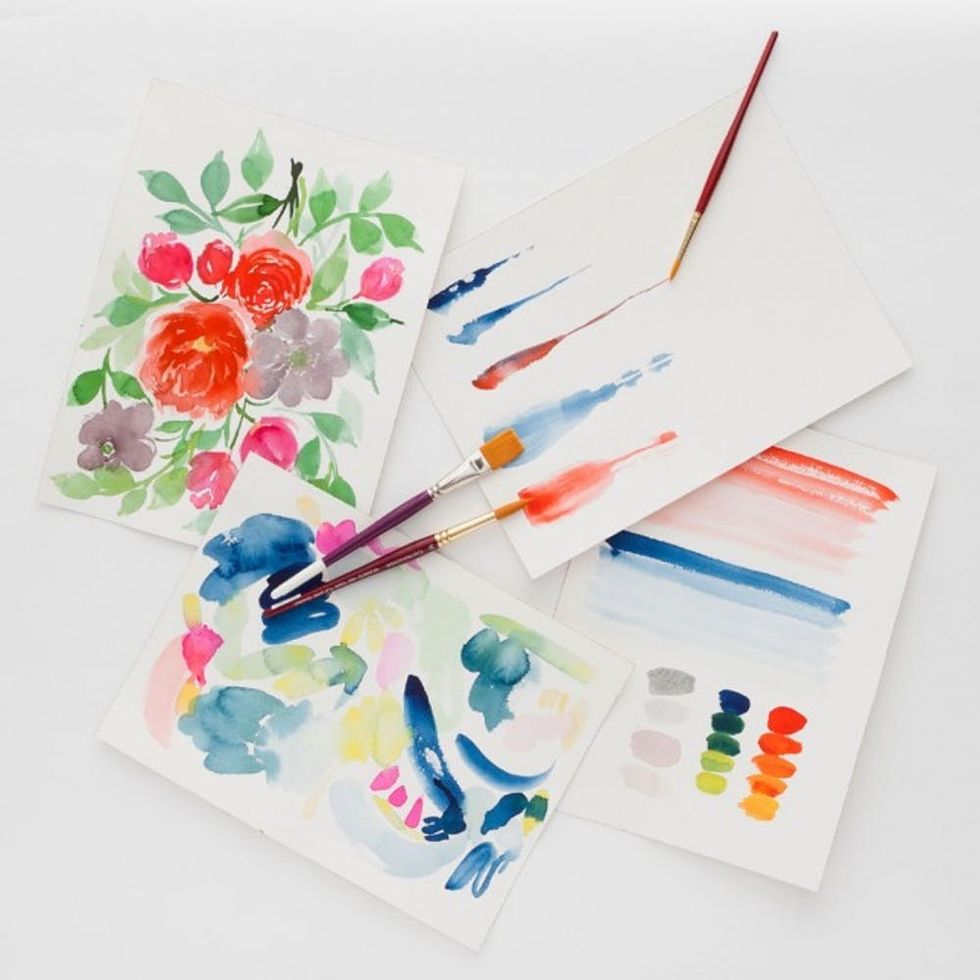 9. Brit + Co Watercolor Painting Online Class + Kit ($117): Photos are great and all, but the only thing that will really do that honeymoon sunset justice is a watercolor painting. They'll learn how to blend colors into a masterpiece — brushes, paper and palette included — that brings back memories like they were yesterday.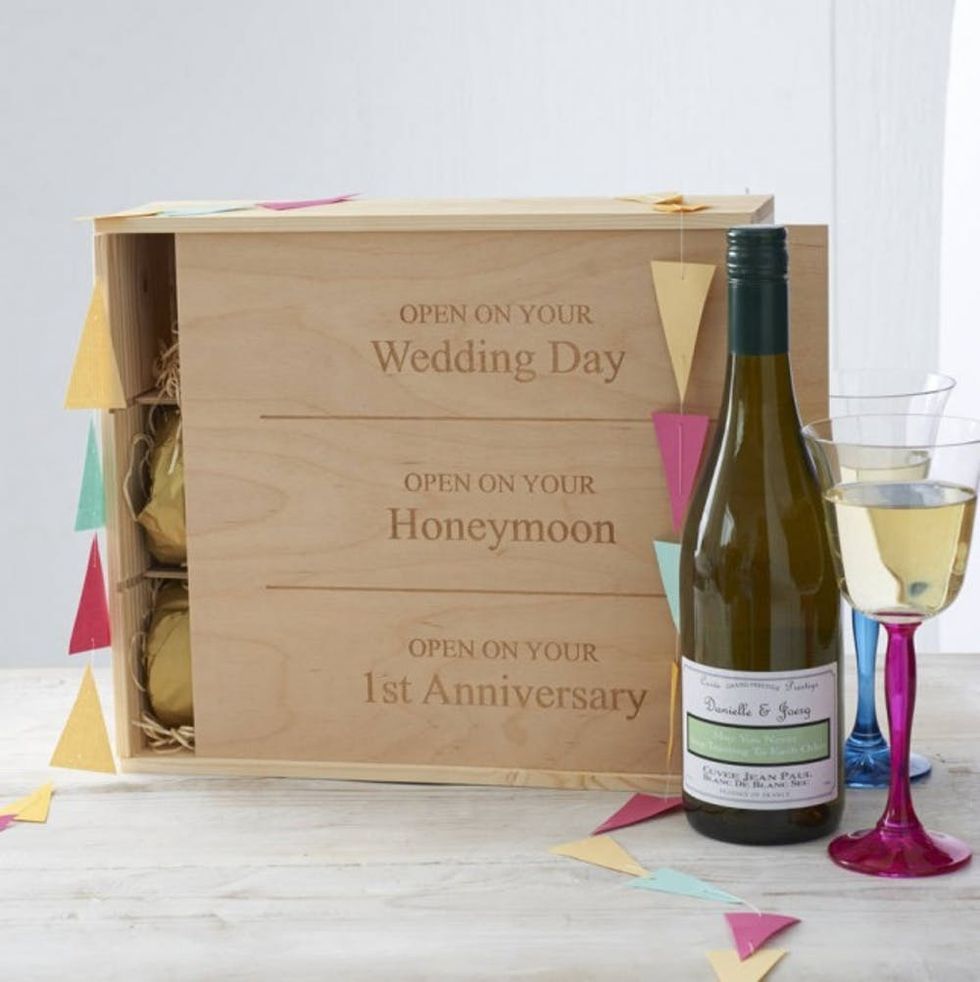 10. INTERVINO Personalised Wedding Wine Box ($116): Buy them the gift that keeps on giving. Present your loved ones with a personalized wine box, which will help them celebrate some of the many milestones to come.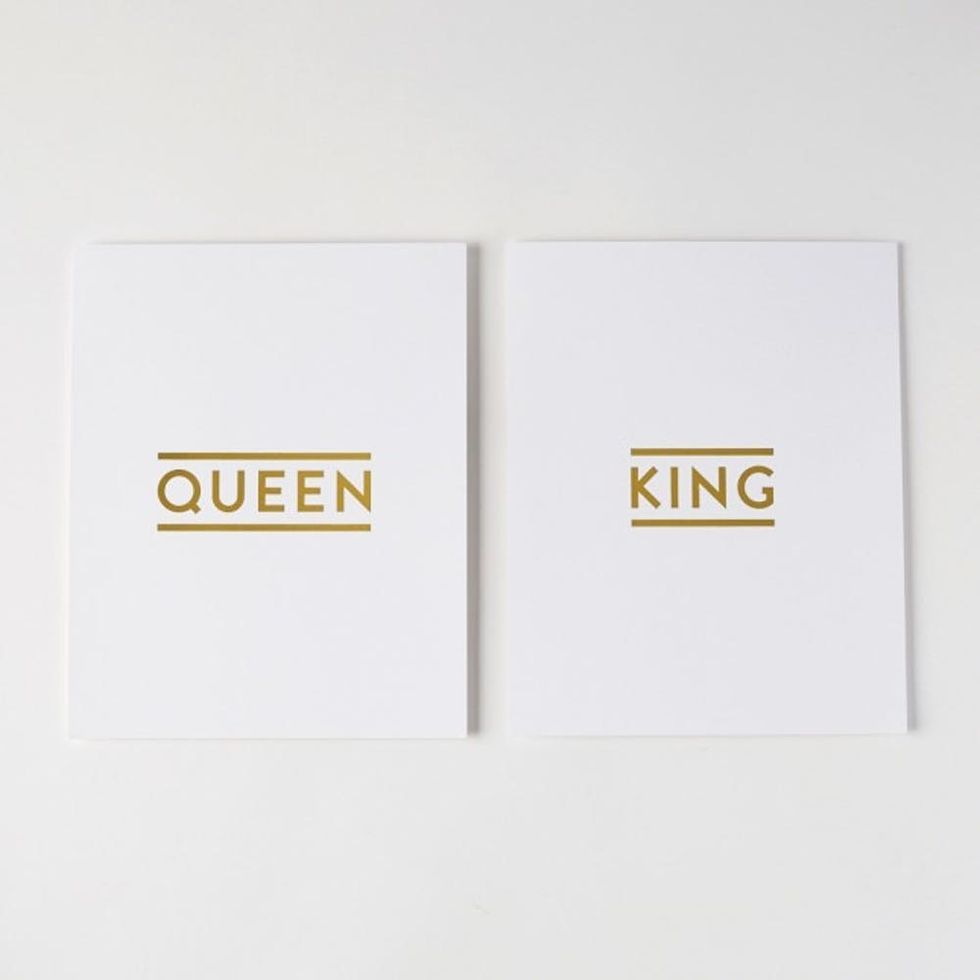 11. King + Queen Art Prints ($28 each): Mr. + Mrs. is okay, but King + Queen is more like it! Show your friends their love deserves the royal treatment with a pair of prints to mount over their bed.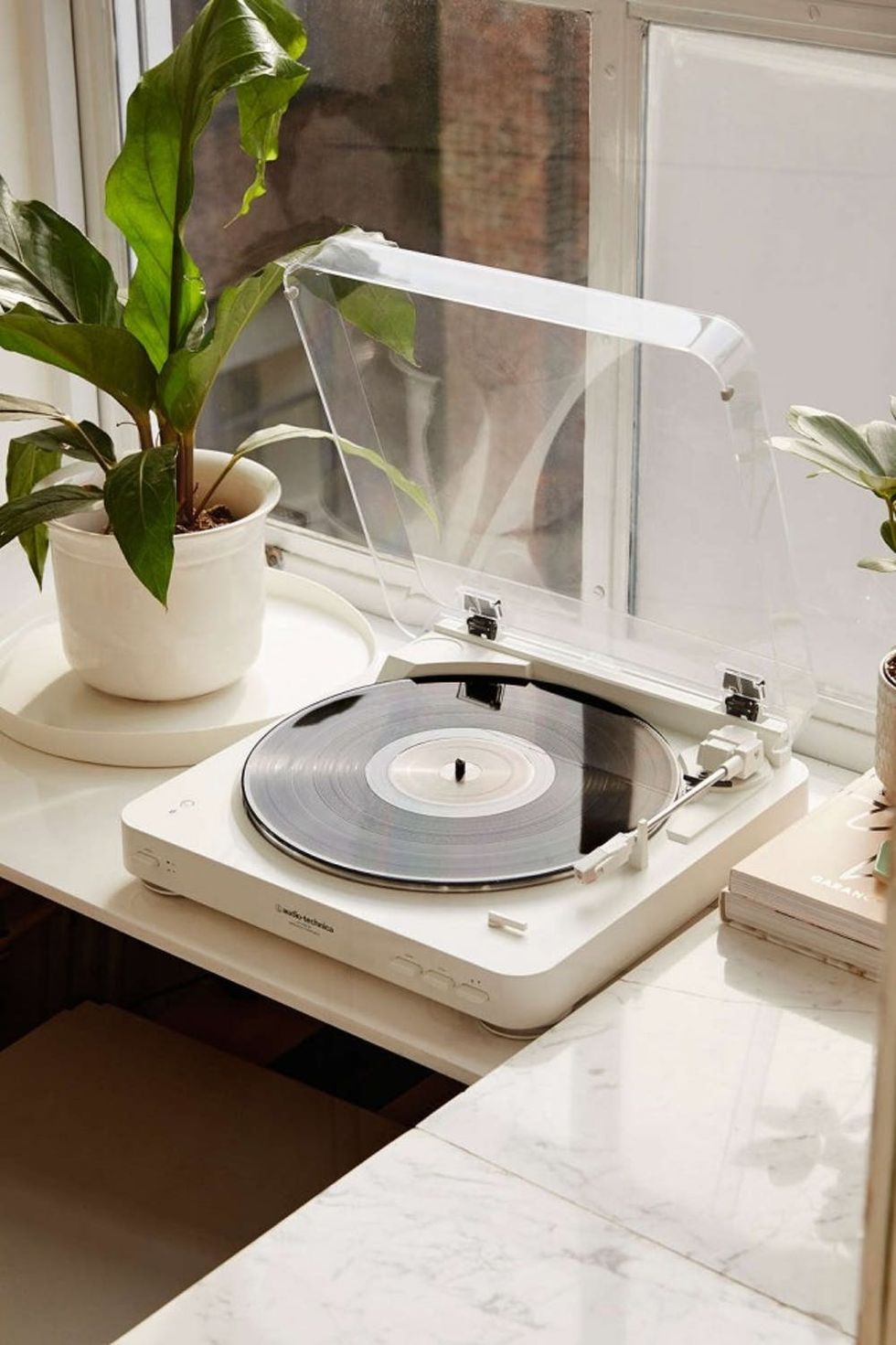 12.  Audio-Technica Wireless AT-LP60 Vinyl Record Player ($180): Keep em' dancing like every night is their wedding night with this sleek and modern record player. Want to go the distance? Grab the record of their wedding song for an extra-thoughtful touch.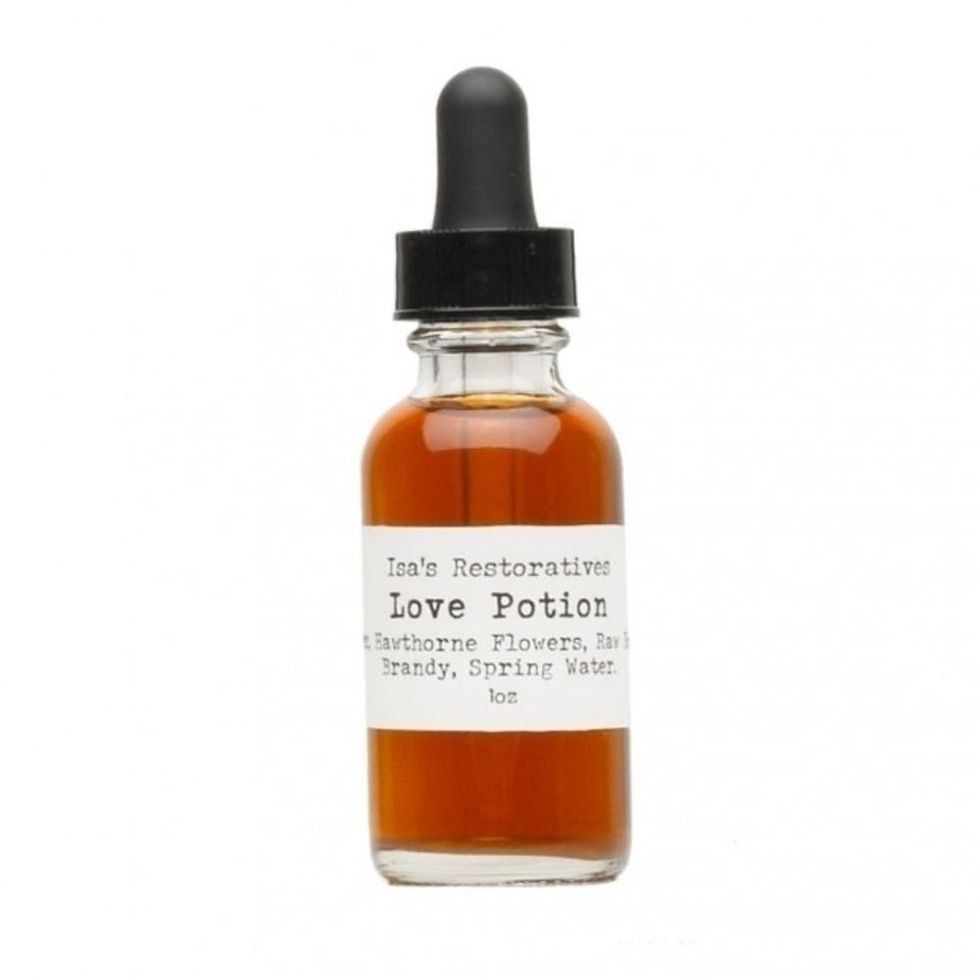 13. Isa's Restoratives Love Potion ($18): Give your friends a gift with some quirk. Drop this love potion — blended with roses, brandy and more — on the tongue to elicit warm feelings of love and passion.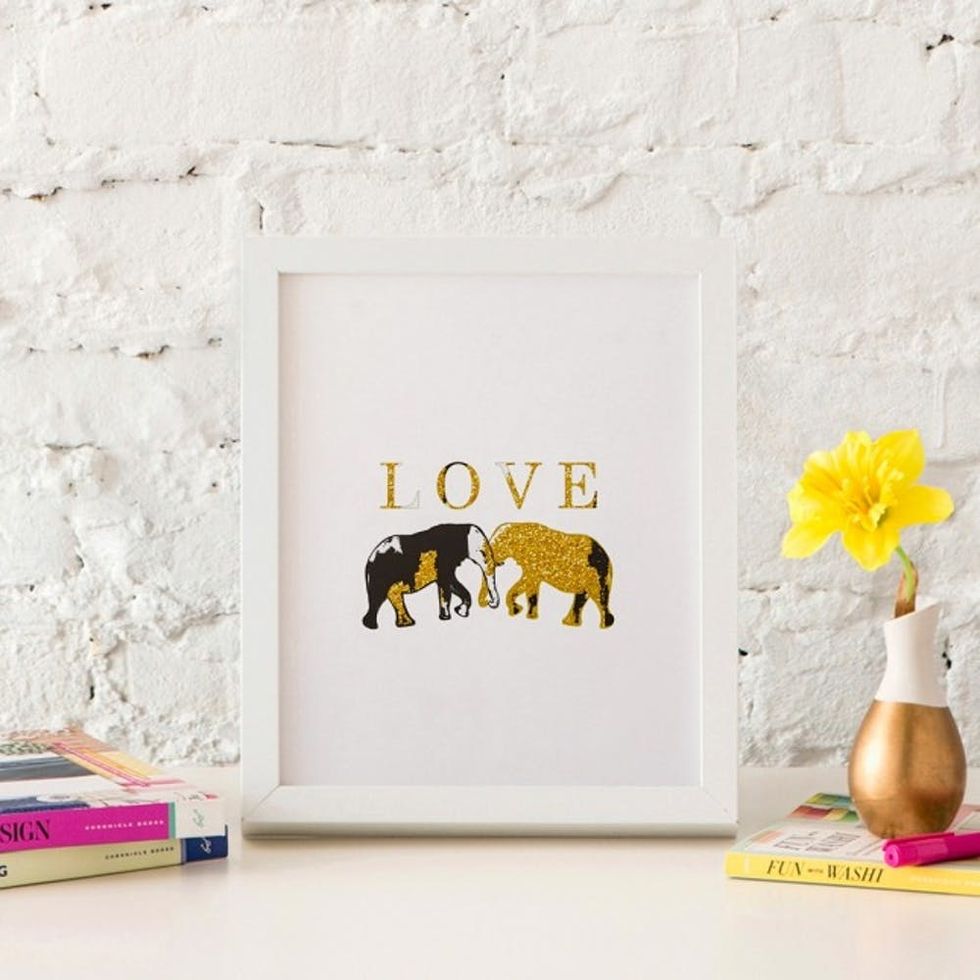 14. Parima Creative Studio Elephant Love Print ($21): Did you know that elephants mate for life? Celebrate your favorite couple with an elephant print commemorating their lifelong union.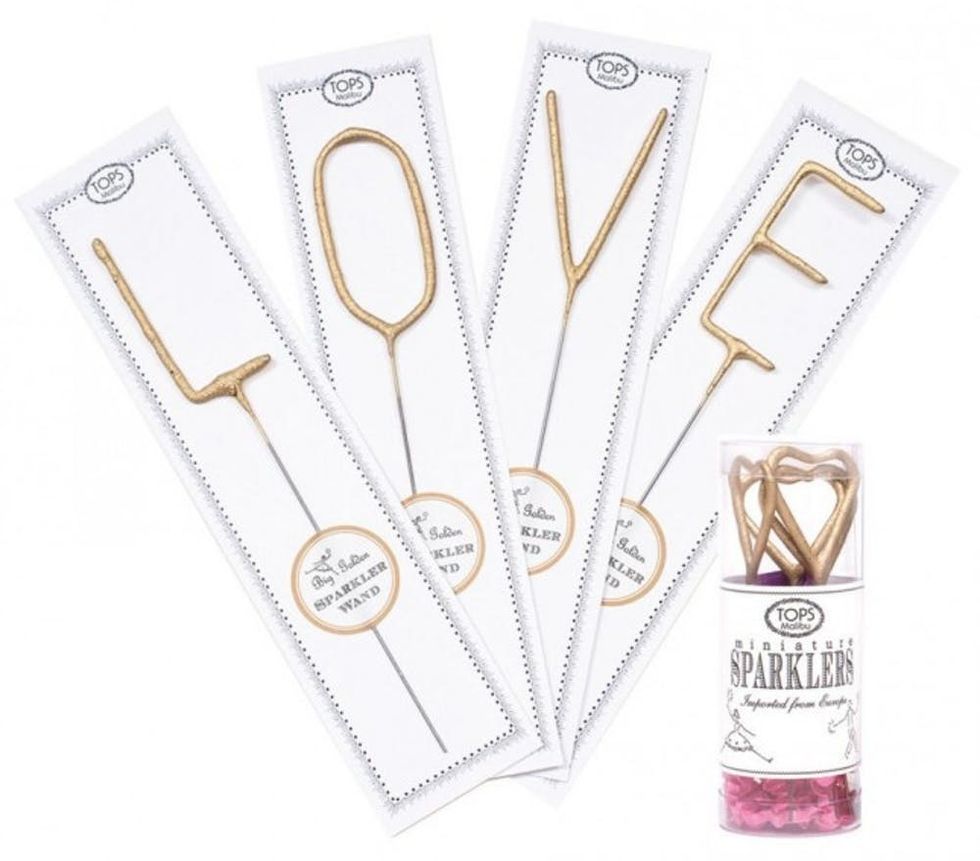 15. Tops Malibu Big Golden Sparkler Wands L-O-V-E Letters ($24): For a love that burns bright, give their one-year anniversary cake a little extra sparkle.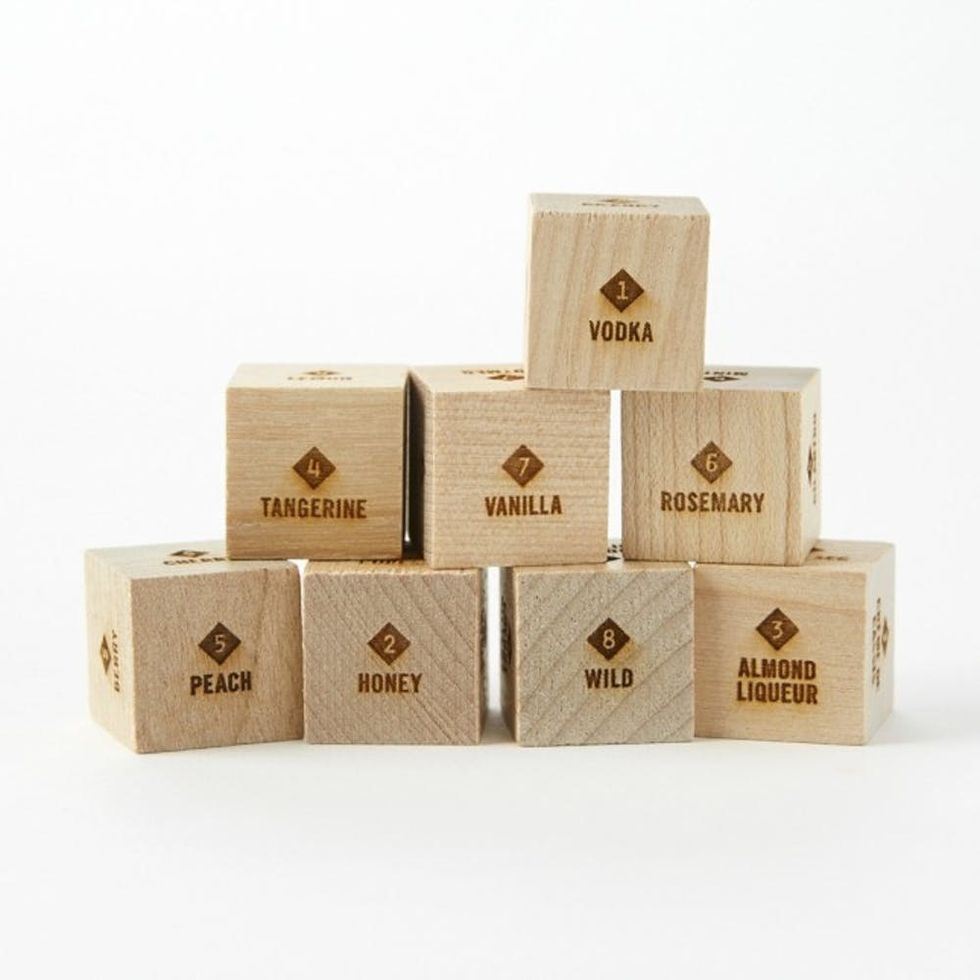 16. Liz and Sarah Downey Mixology Dice ($24): This one's for the bride and groom who like to walk on the wild side. Gift them the dice that will surely keep things saucy!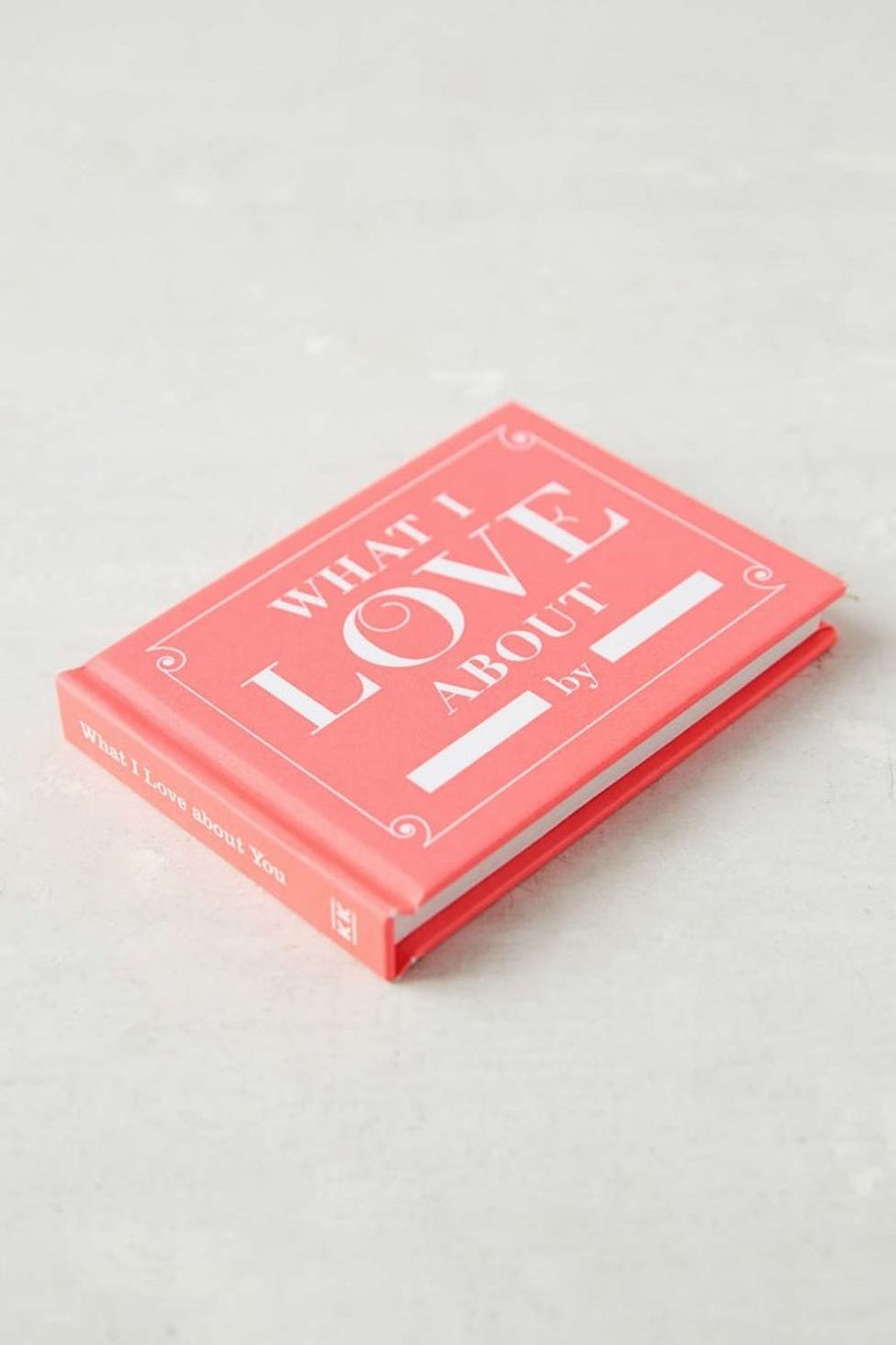 17. What I Love About You by Knock Knock ($10): There are a million ways to say "I love you," though sometimes we need a little help. This fill-in-the-blanks book is perfect for encouraging professions of love and appreciation that sometimes go unsaid.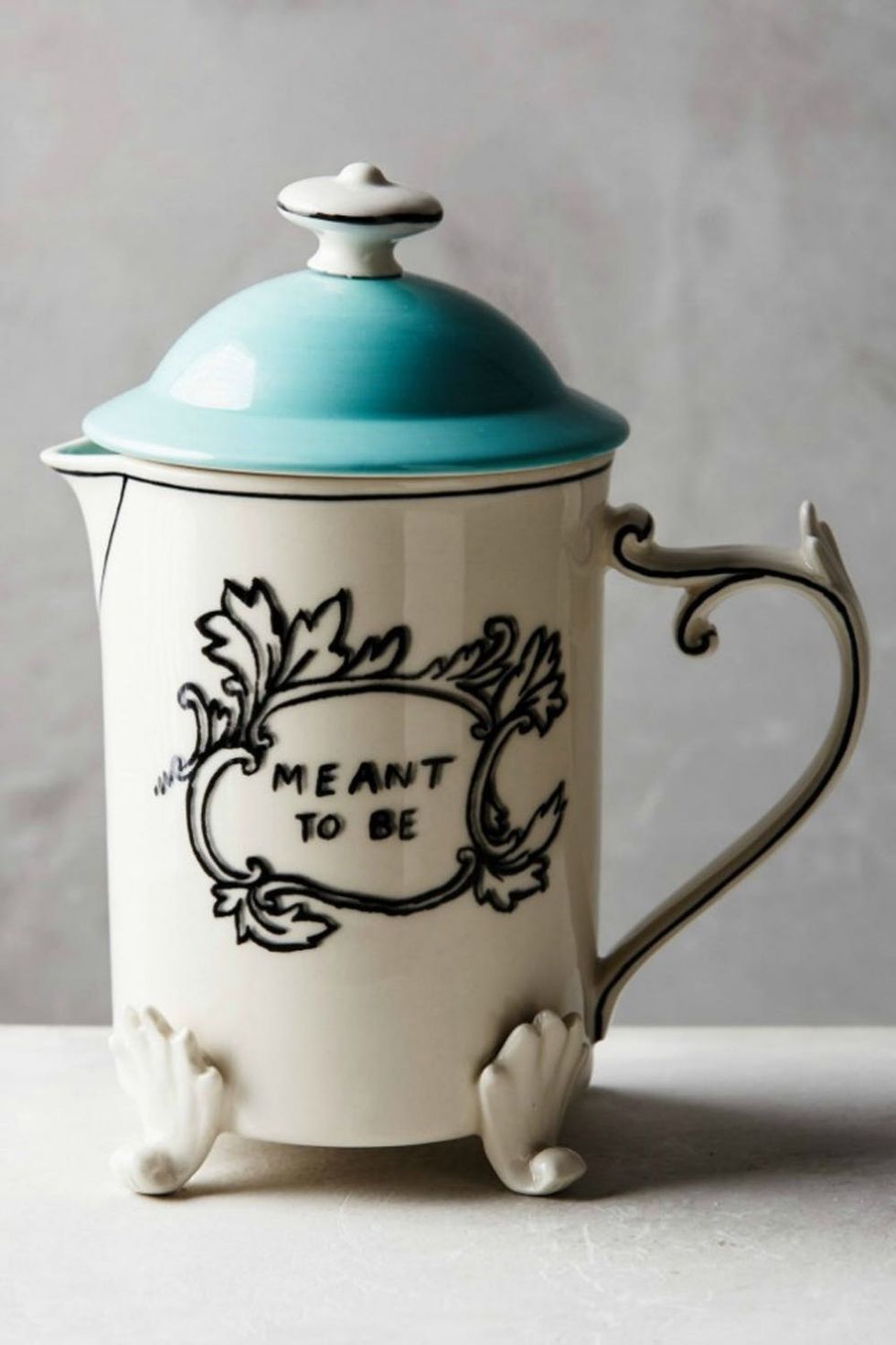 18. Molly Hatch Sketched Story French Press ($58): You know it's love when his crazy matches hers. For the coffee-crazed couple in your life, gift a French press that spells meant to be.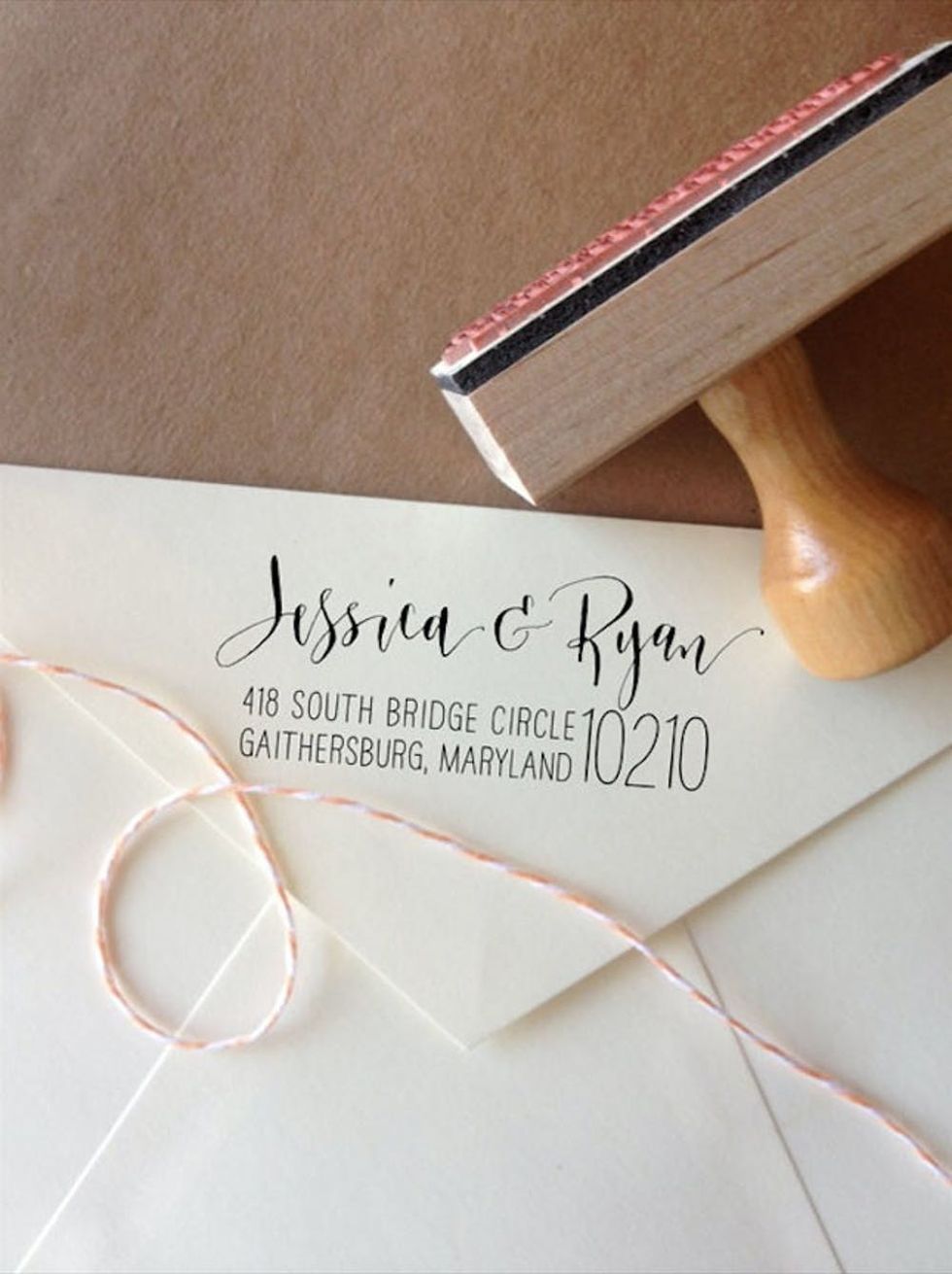 19. Angelique Ink Custom Address Stamp ($45): Celebrate the new place in the newlyweds' life, both metaphorically and literally, with a customized address stamp. They'll be perfect for mailing out their post-wedding thank-you cards.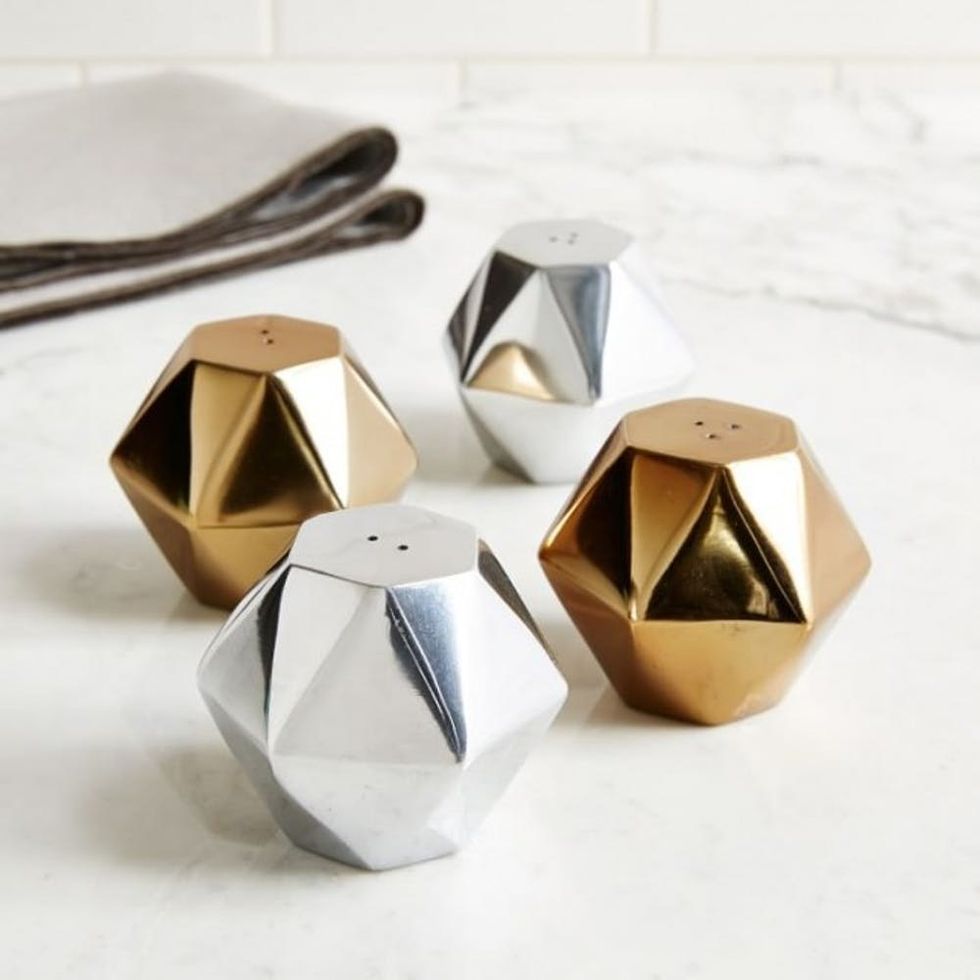 20. Geo Salt + Pepper Shakers ($24): Shake things up in style with these silver and gold salt and pepper shakers. Pair with some artisanal salts and mixed peppercorns and you're good to go.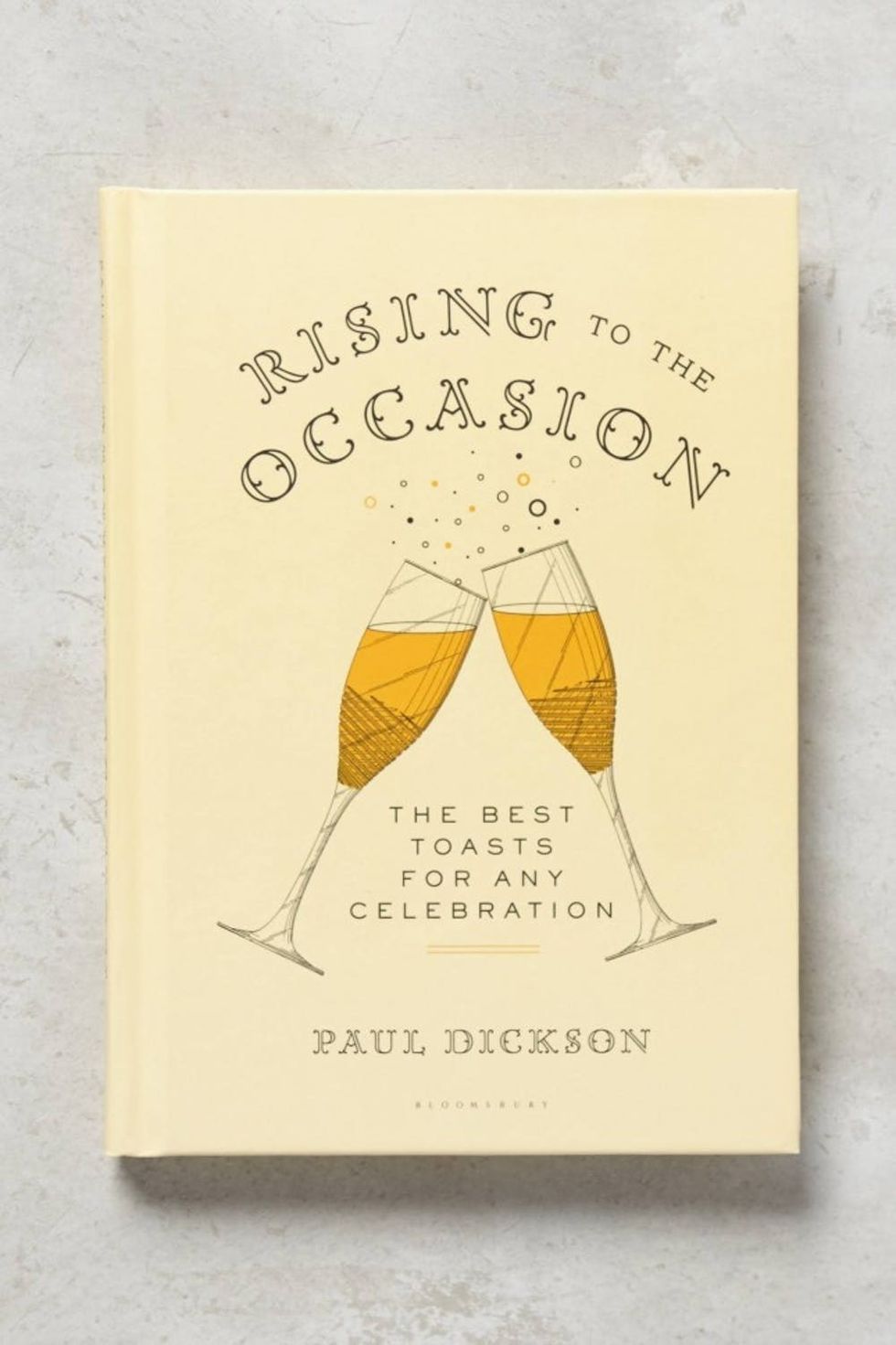 21. Rising to the Occasion: The Best Toasts for Any Celebration by Paul Dickson ($10): Sometimes it's hard to find the words to express our joy. Say everything you couldn't say on the big day with a book of toasts, laughs, love and heaps of charisma.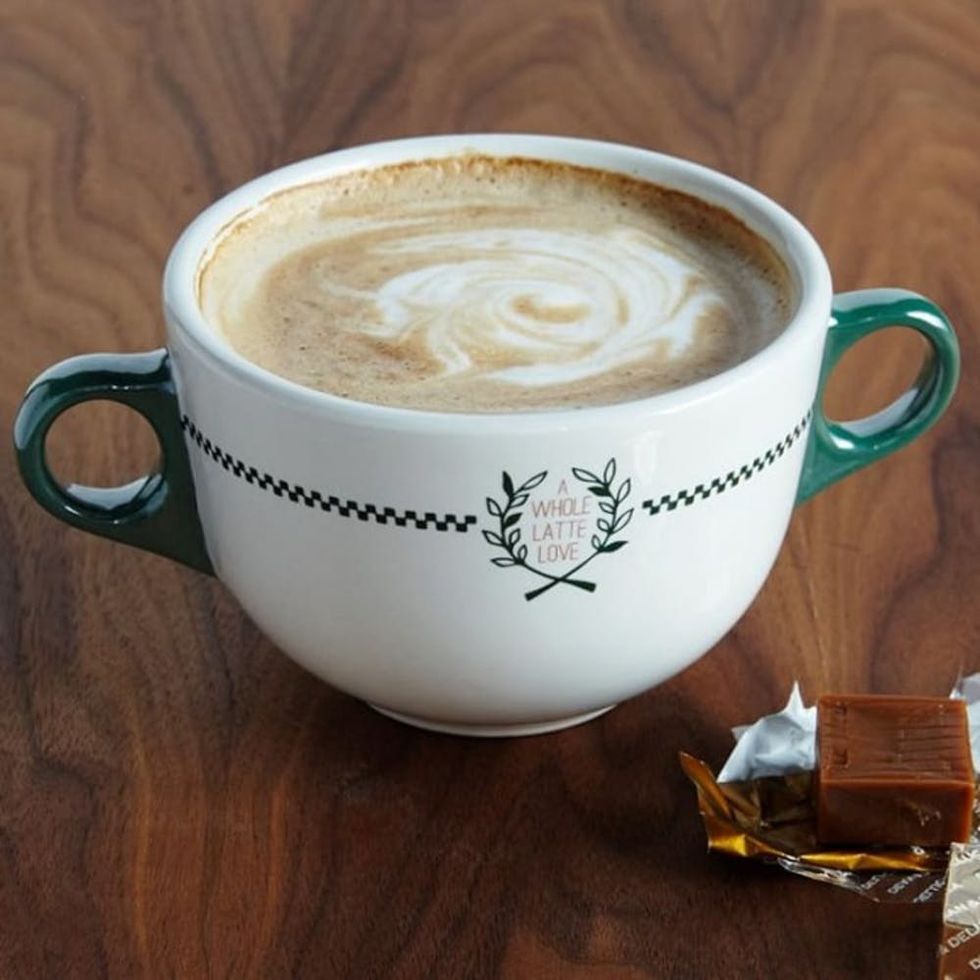 22. Fishs Eddy Whole Latte Love Mug ($12): Give the couple who shares everything a latte mug big enough for two. But just in case, gift them two!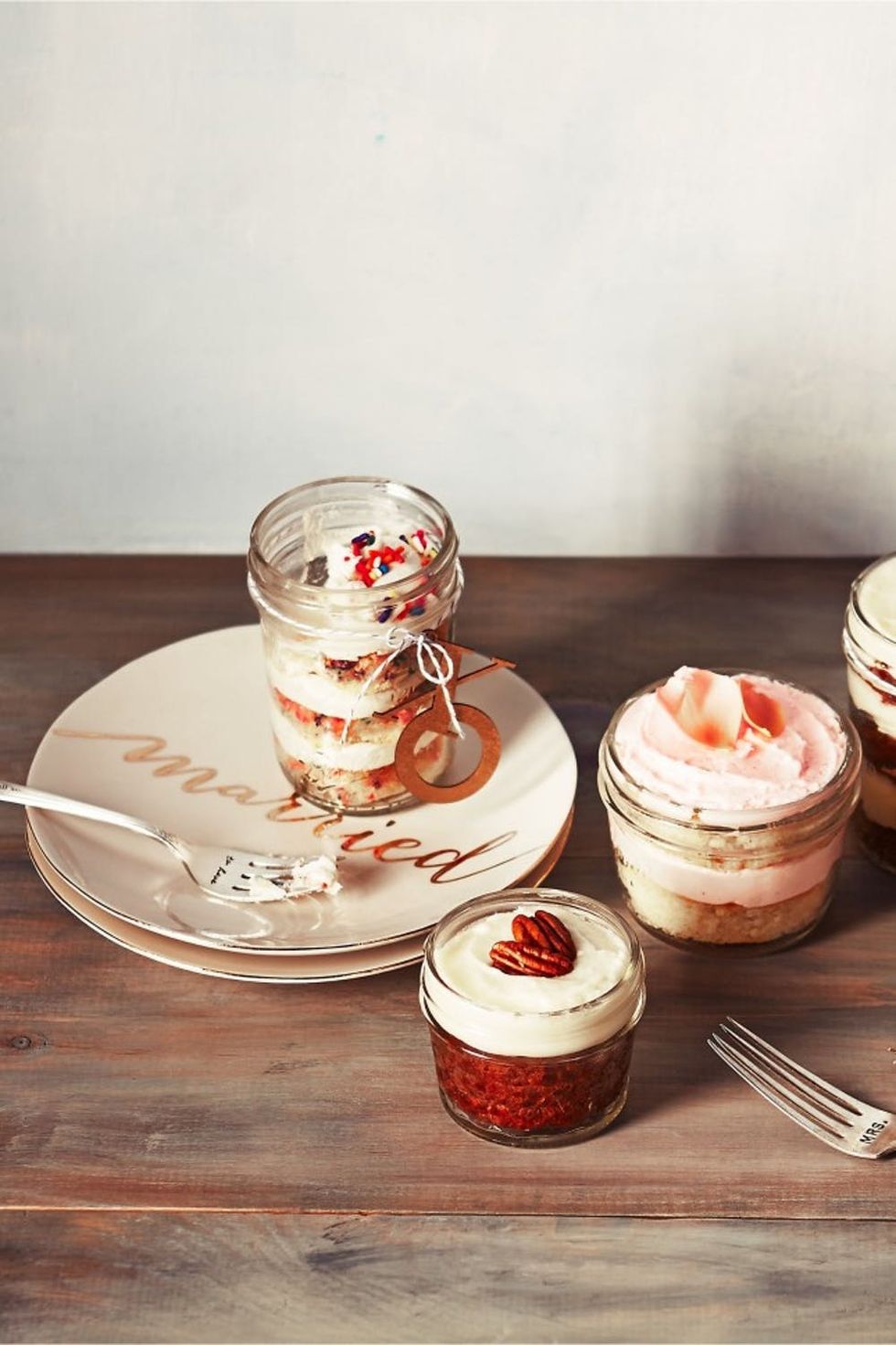 23. BHLDN Just Married Dessert Plates ($38): Help the newlyweds celebrate the honeymoon stage. From birthdays to late-night desserts, these sweet plates will bring them back to their perfect day.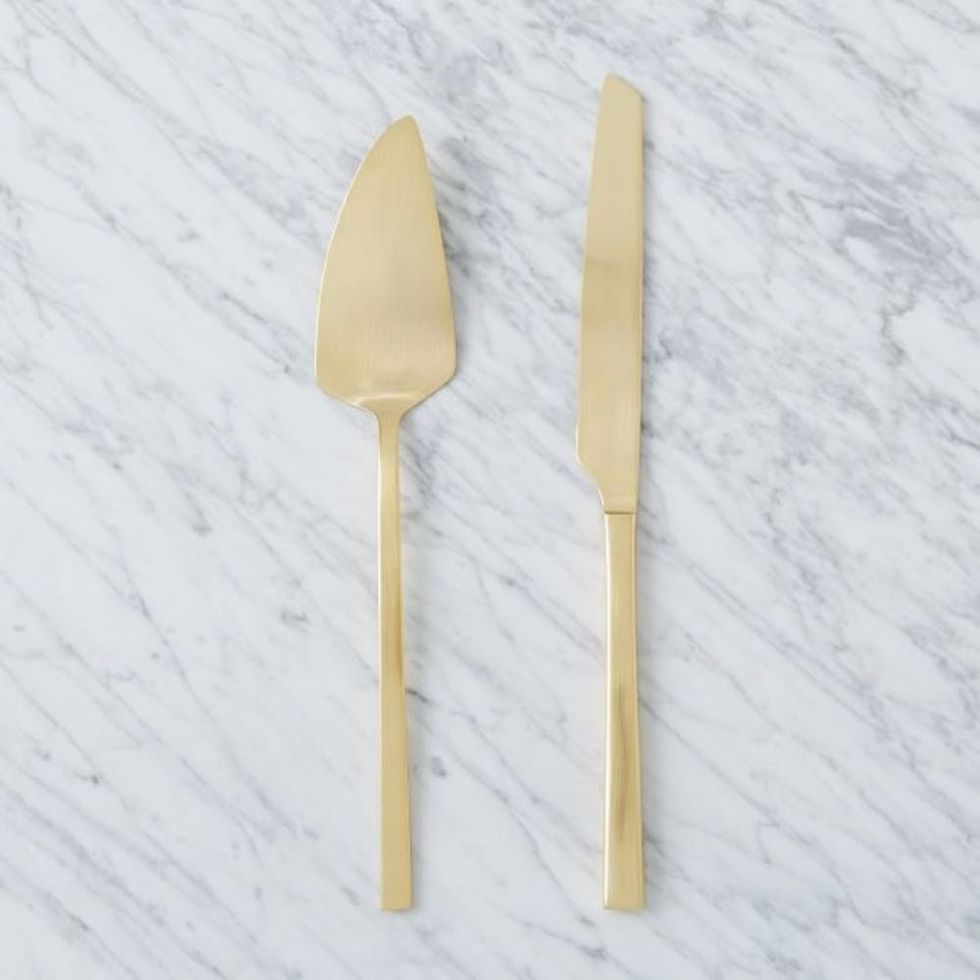 24. West Elm Gold Cake + Knife Set ($49): If there's any cake set you need on your wedding day, and pretty much for the rest of your life, it would be this golden pair. These beauties are perfect for all their fanciest occasions.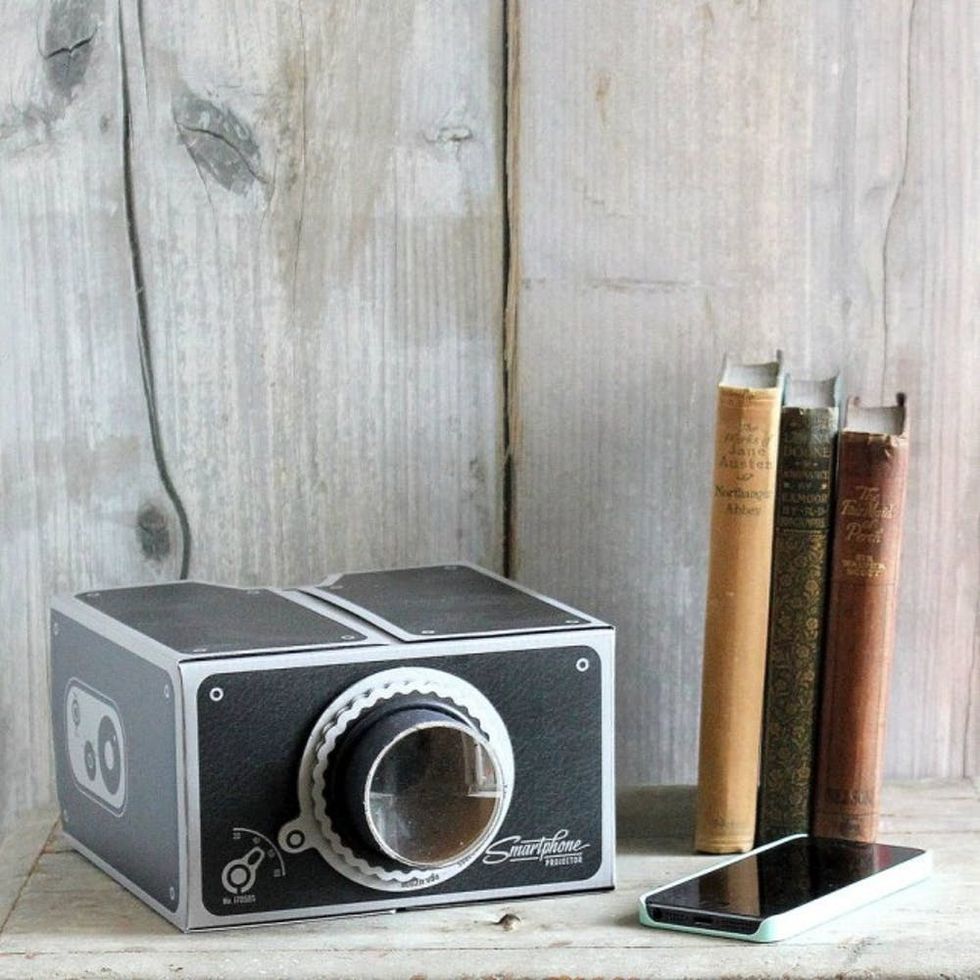 25. Dot & Bo Old School Smartphone Projector ($38): Marriage signifies change, both large and small, even in the Netflix and chill department. Give their typical movie nights a fun twist with this smartphone movie projector.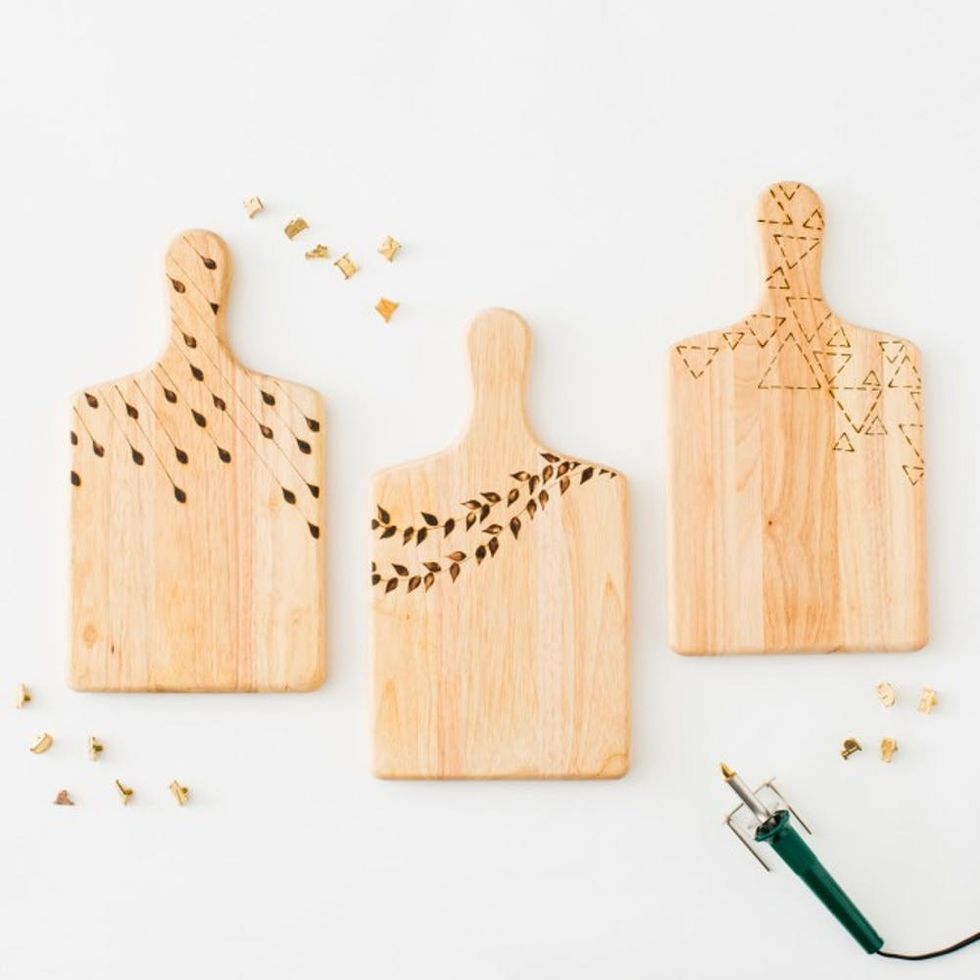 26. DESIGN*SPONGE Cheese Board Kit ($50): For the couple who loves to entertain (as well as DIY), gift them a cheese board kit that they can burn their new monogram into. Tasty bites not included!
Your Big Day is just starting! Check out all things Brit + Co Weddings, and follow us on Pinterest for more beautiful + creative wedding inspo.
Brit + Co may at times use affiliate links to promote products sold by others, but always offers genuine editorial recommendations.
Wendelle Co
Wendelle is a Brit + Co contributor and a notorious pop culture and film junkie (with a passion for everything '90s). When she's not writing, you can find this San Francisco native brunching with her bestie or working at a wedding or two. You can follow her latest escapades on her Instagram @WheresWendelle
Home News