7 Wild + Crazy Lasagnas You Have to See to Believe
Feb 01, 2015
The food-in-food craze is exploding, from popcorn ice cream to bacon marshmallows… and we can't forget the ramen burger, of course. From among these insane mashups emerges another trend of epic proportions: Lasagna that ain't like anything Nonna ever made.
---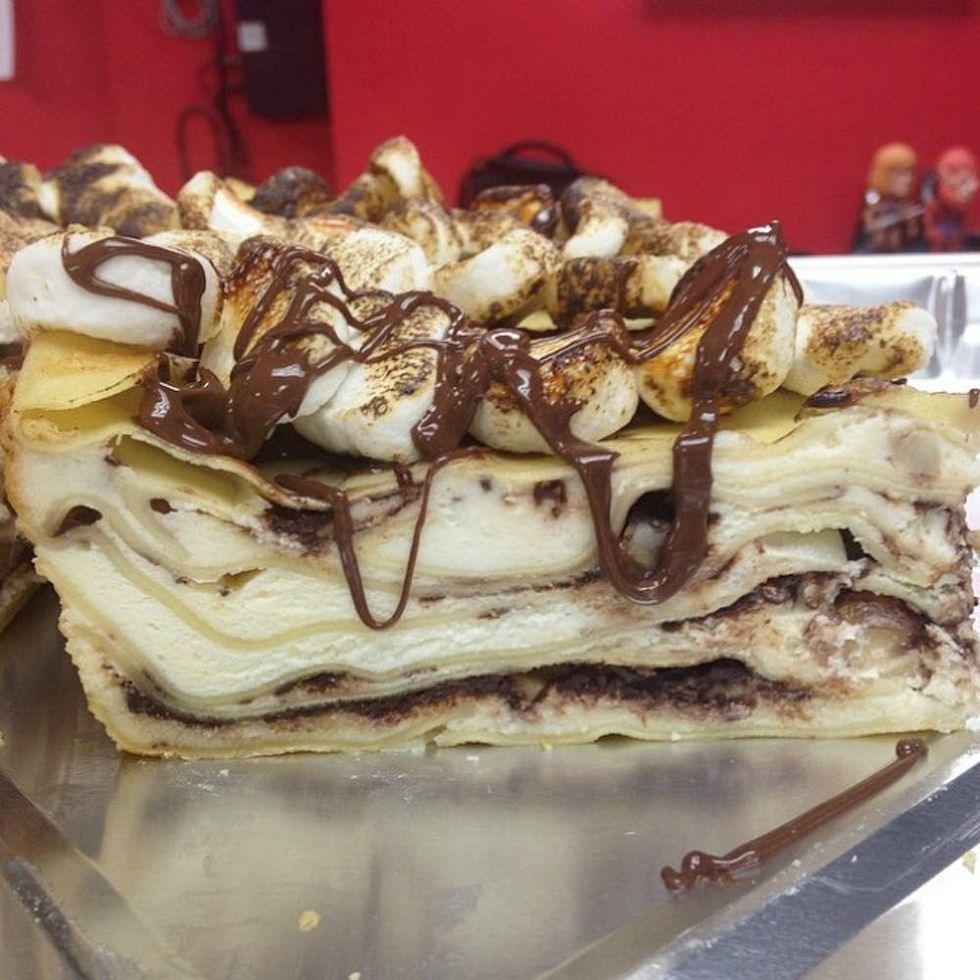 Let's start out with this sucker that was making its way across Internetland around the holidays and, full disclosure, inspired this entire post. Noodles are layered with cannoli custard, nutella, crushed hazelnuts and chopped chocolate and topped with marshmallows for extra sugar. If you live in Brooklyn, you can order the stuff online from the dish's creator — Robicelli's. (via Foodbeast)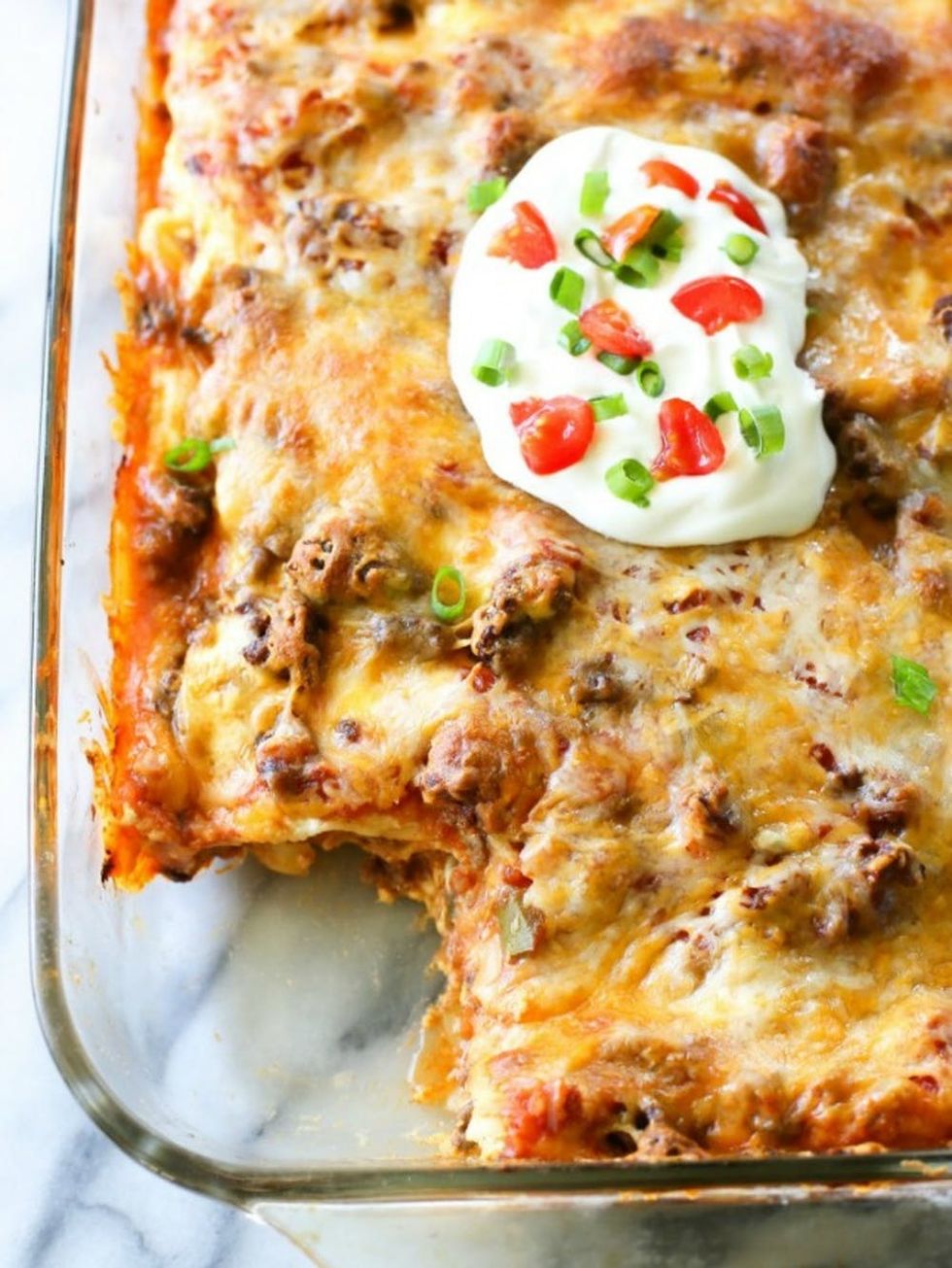 This epic win combines our two favorite comfort foods — pasta and tacos. Oh, and did we mention it's insanely easy to make and only has seven ingredients?! (via The Girl Who Ate Everything)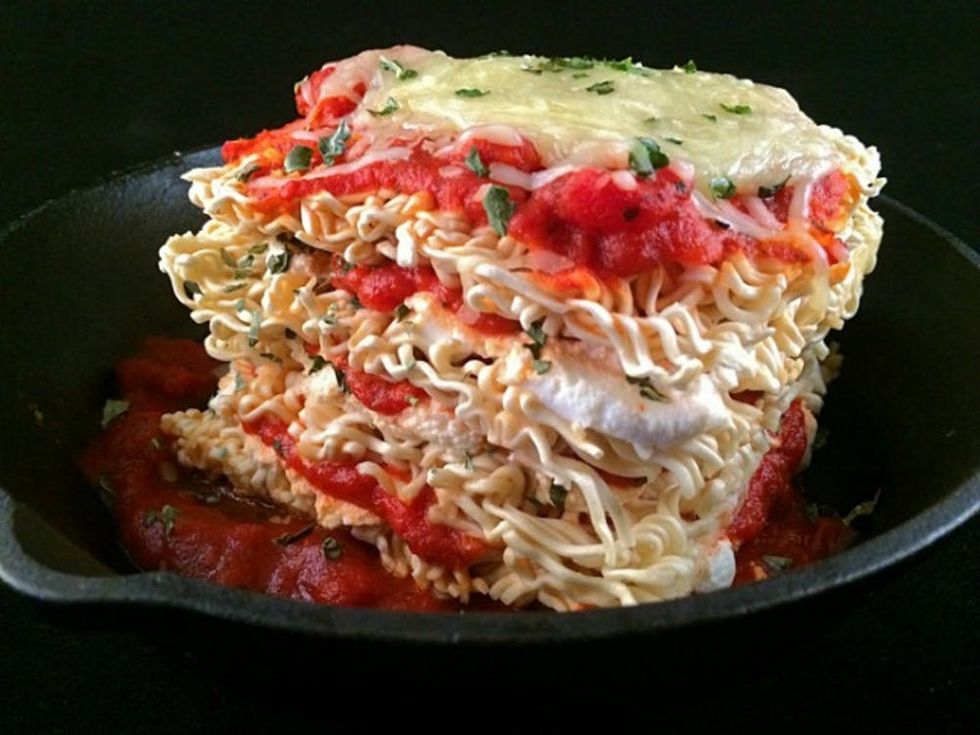 Your inner college kid wishes this kind of ramen monster existed when you were pushing through finals. No judgement if you decide to make it even after you graduate. (via Elite Daily)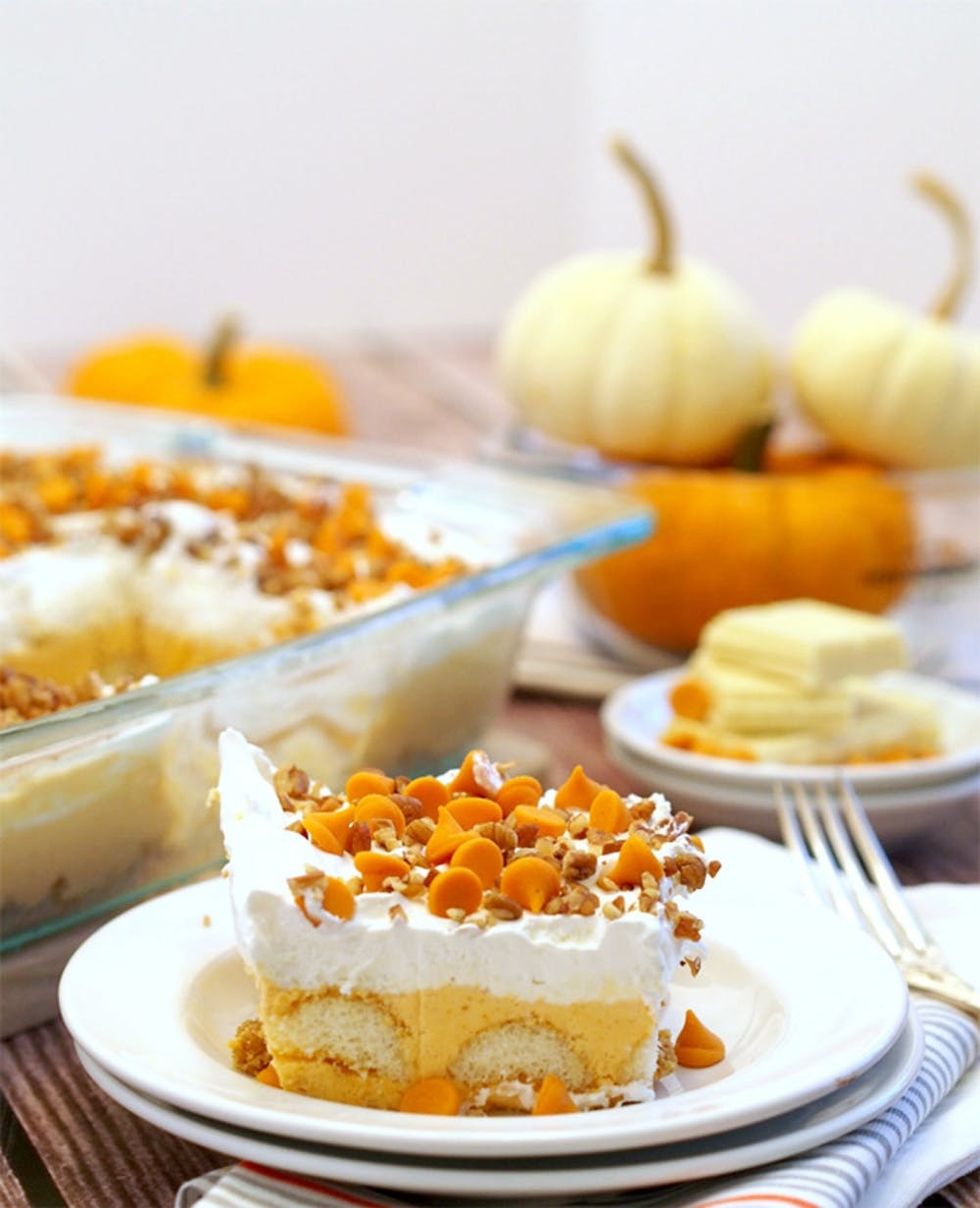 Still craving your PSLs? Whip up this sweet treat, but make sure to serve it cold or at room temperature; the pumpkin filling needs some time to set. (via The Cookie Rookie)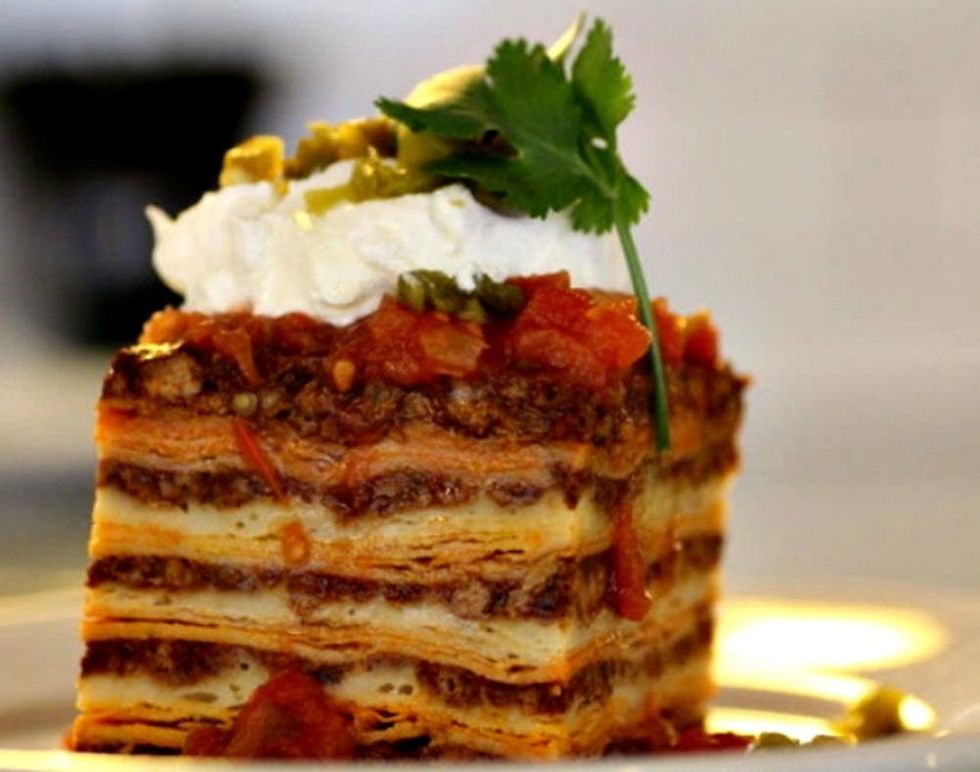 We know what we're taking to the Super Bowl Sunday potluck. (via Buzzfeed)
Nora Landis-Shack
Nora is a writer, photographer, foodie and feminist. After living in New York City for 23 years, she recently moved San Francisco and can't wait to explore. When she's not pursuing her interests in health and technology, she loves hiking, yoga, playing piano and squealing over kittens as an ASPCA volunteer.