Why You'll Applaud Taylor Swift + the Stars of Kanye's New Video's Decision to Keep Mum
Jun 25, 2016
It's been roughly 18 hours since Kanye West shocked the world by premiering a verrrryy eyebrow-raising video on Tidal, which featured naked portrayals (some real, some fake) of just about anyone and everyone he or wife Kim Kardashian West has ever been featured in a headline with (ahem, Taylor Swift).
---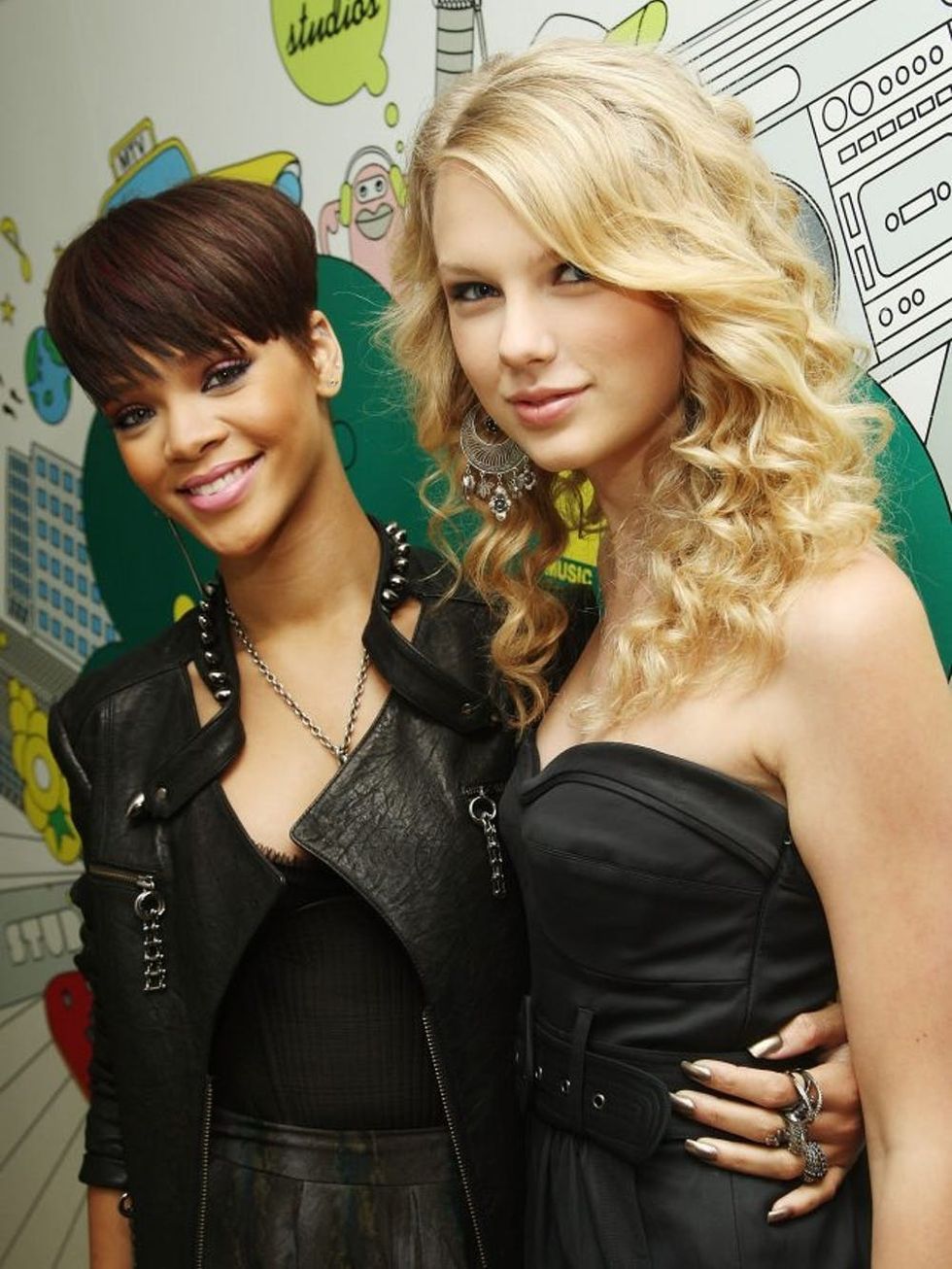 Posed together in various forms of undress, the group included Taylor, Rihanna, Amber Rose, Ray J., Kim Kardashian West, Caitlyn Jenner, the Donald, George W. Bush, Anna Wintour, Bill Cosby and Kanye himself.
We've been waiting with bated breath for some sort of response from the parties involved (we KNOW Donald Trump has an insult just WAITING to be unleashed!); yet, with the exception of Chris Brown, who captioned a screenshot of the video with a joke ("Why I gotta' have the plumbers butt crack showing WAX figure? This n***** KANYE CRAZY, talented but crazy"), all have remained surprisingly mum.
Even Kanye's ex Amber Rose, who is usually NEVER one to shy away from speaking her mind (see her epic response to criticism of Taylor's love life), hasn't uttered a peep on the snafu. A former aide spoke on Bush's behalf when he said "that's not him," and Cosby's rep gave an official statement, saying that "at this time, no comment will be made regarding Kanye's video "Famous," but so far, that's all she wrote. Tay's squad, who've never backed down from a fight with the rapper before, hasn't even jumped into the ring!
So what gives? It could be that this is just the calm before the storm, but our best guess is that they're taking the high road. As everyone knows, the best way to deal with someone that's throwing a tantrum and demanding attention is to completely ignore them, and that's exactly how these stars are handling their business. TBH, with their collective non-reaction, they're actually speaking volumes, and we applaud them for it.
Then again, maybe they're preparing for battle and readying the paperwork for one MASSIVE lawsuit. It certainly wouldn't be unwarranted (most uncomfortable. 5 minutes. EVER).
In the meantime, we'll leave you with Chris Brown's latest lighthearted commentary on the matter (the above photo), which speaks for itself.