Night Riders: You Need These High Tech Bike Gloves Stat
Jan 25, 2014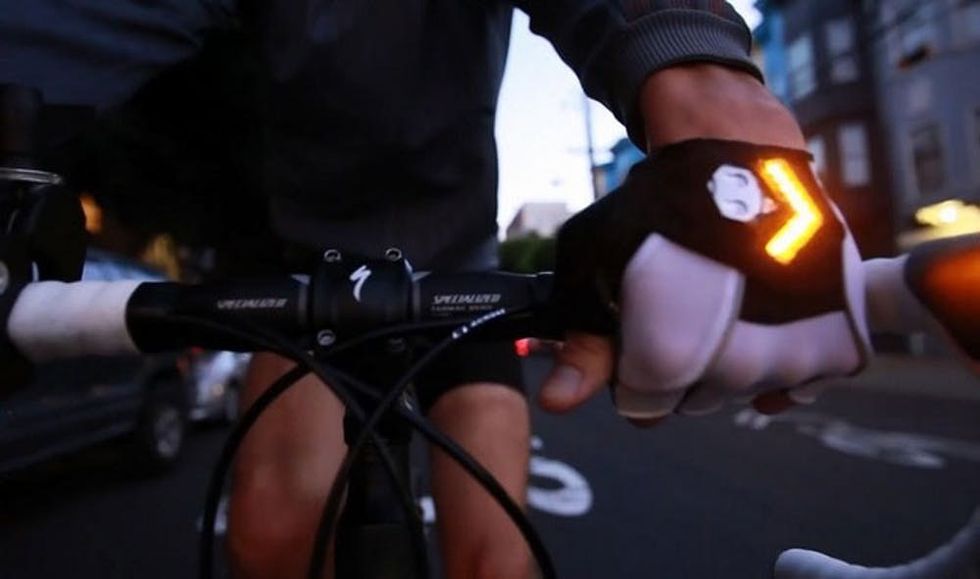 Raise your hand if you're bad at using your hand signals while biking? Well, we just proved how easy it is to do it (safety first, y'all!) AND we have some sweet incentives for you to start: Zackees Turn Signal Gloves. That's right. Gloves. That have built-in blinking turn signals.
---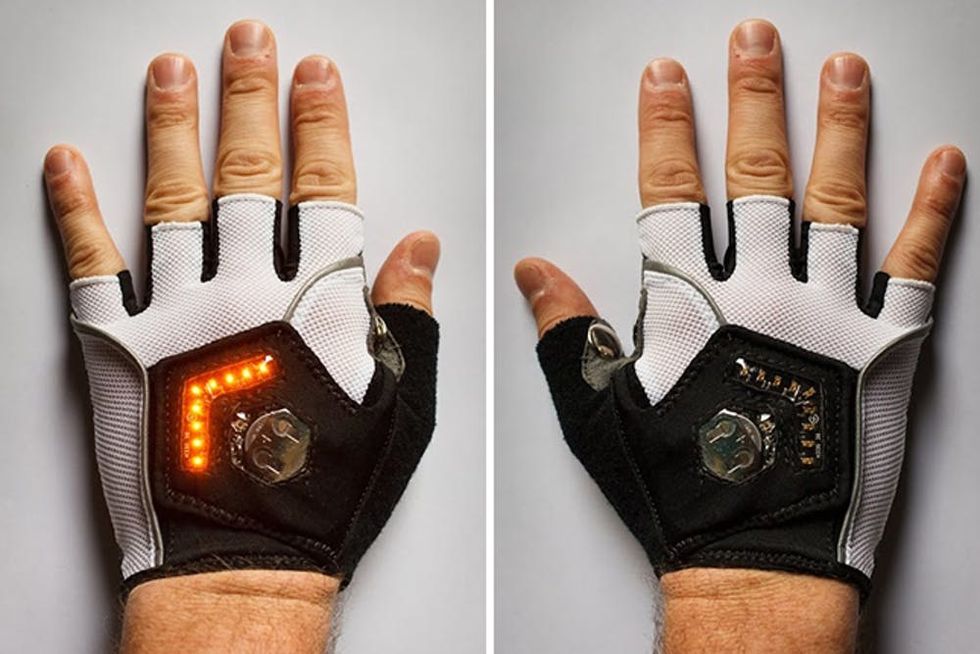 Designed so that you can signal to vehicles in front of you without having to take your hands off of your handlebars (!!) and behind you just as easily, Zackees have bright LED lights sewn in an arrow pattern. They activate with a small metal switch between the thumb and index finger and might make even the coolest cars a little jealy.
Comfortable, durable, washable and, just like your favorite pair of X-ray vision spandex bike shorts, breathable, Zackees are here to compete with your go-to cycling gloves. We've seen wearable reflective arrows and light-up gloves for colder weather before, but these are the high tech, highly safe pair of your fixed gear dreams. Nighttime runners, skateboarders and all handwear enthusiasts can get in on the fun too.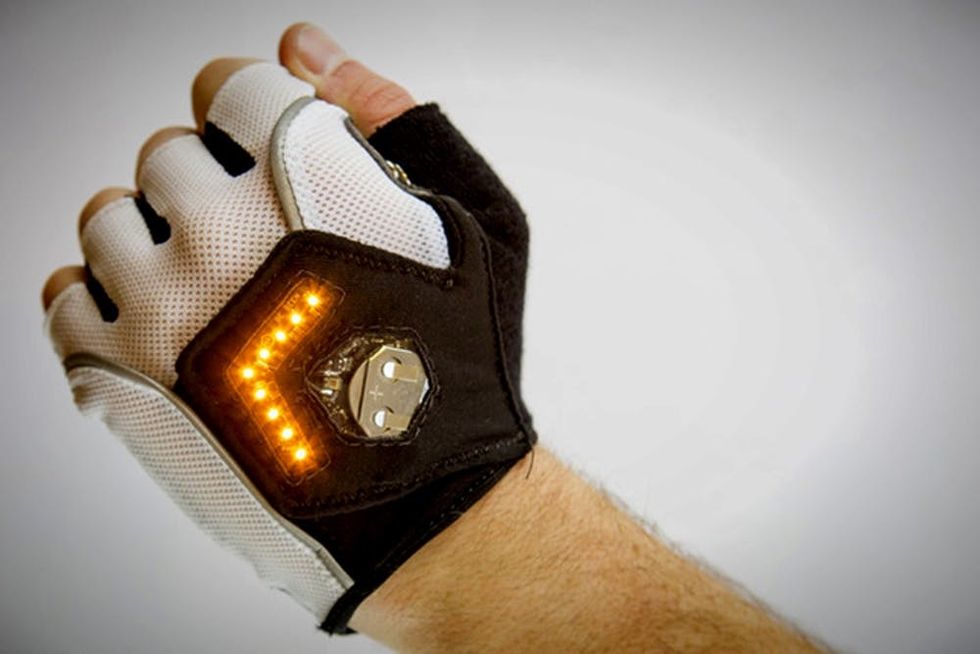 You can pre-order the Kickstarter-funded gloves right now: $75 for the original in multiple sizes and colors or $99 for the Ultra-Bright Kit. Zackees start shipping in April and May.
We're serious (and not-so-serious) bikers here at Brit + Co., share your favorite bike accessory with us below!
Lisa Raphael
In her past professional lives, Lisa has served the masses as the Editorial Director at Brit + Co, Bieber Whisperer at J-14, Golden Girls Fan Club Prez at Lifetime and Talk Show Host Understudy to Katie Couric. Now, she's taking on the sports world at
The Relish
, teaching Hairography 101 in her spare time and will forever be trying to fill the hole Zayn Malik left in her heart.