7 Tips to Squeeze the Most Out of Summer Before It Ends
Aug 02, 2017
We hate to get all sentimental on you, but doesn't it feel like summer just started? It's been an amazing season, but we're not gonna lie — it kind of brings a tear to our eyes to think of the ice cream sundaes we never got to eat, the rad pool floats we never got to float on, and the all-girl BFF trips we never got to take. As with all things in life, summer goes too fast. How depressing is that? The good news is that we have another month to go before Labor Day comes and marks the unofficial end to this season — and we want to help you make the most of the sweet, sweet weeks that are still left to enjoy. We looked to several lifestyle experts for their tips on making the most of this final stretch of summer. Here's what they had to say!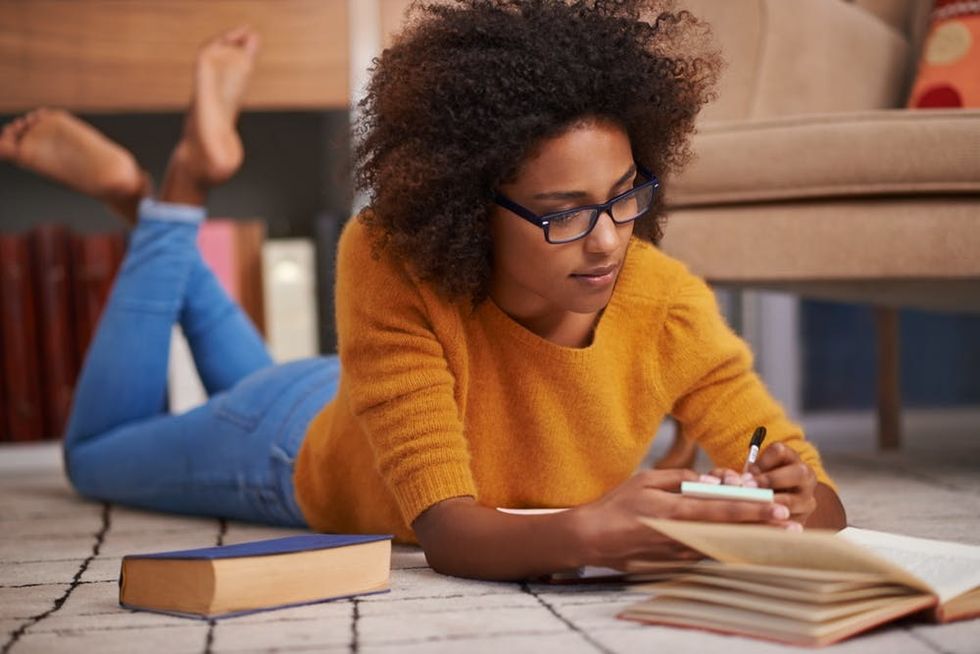 ---
1. Learn something new. The summer months often bring with them a burst of energy and a fresh perspective, which makes this the perfect season to finally take steps toward actually learning or trying that thing that's always fascinated you. (Yes, everyone has a thing.) Check out local art or pottery studios to see if they offer workshops. Grab a friend and stand in the front row of a crazy new fitness class. Explore online education platforms like Coursera, where you can take classes on everything from programming to paleontology to conversational French to wine tasting!
2. Take a road trip. Maybe you never got around to planning the big summer vacation you were hoping for this year, but don't lose hope! There's still time to scratch that pesky travel itch this summer, and a road trip might be just the budget-friendly ticket. "You don't need to book plane tickets or do any extensive planning," reminds relationship and etiquette expert April Masini. "Just get in the car with a suitcase, a great playlist, and a maps app — and take one final summer trip to close out the season. The great summer road trip isn't just about summer and travel. It's a way to bond… and to make those memories you'll never forget."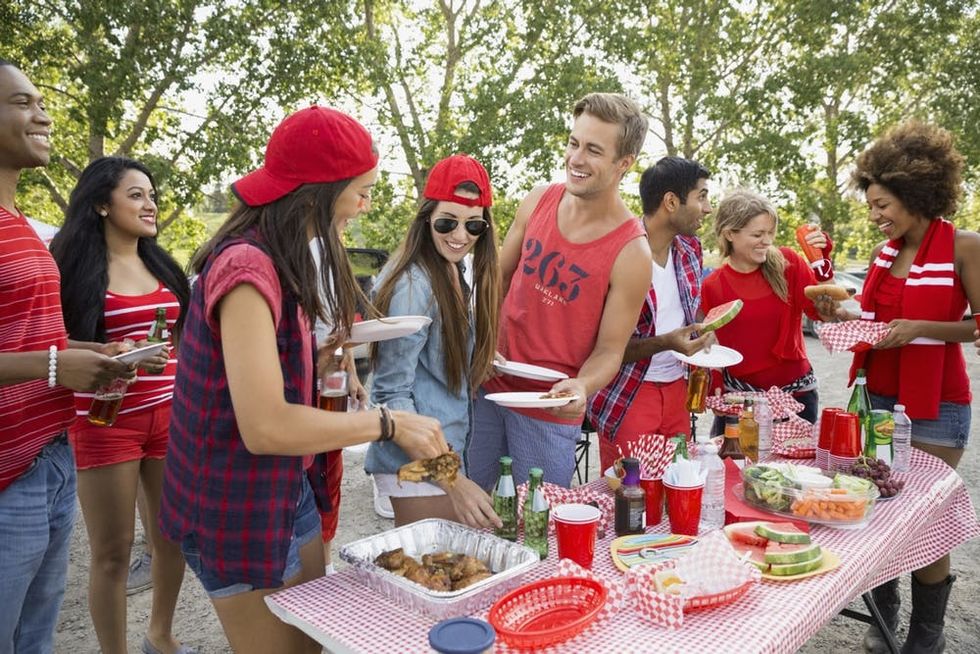 3. Go out and mingle. Still wishing you'd met that special someone this summer, à la Sandy and Danny? Disappointed you didn't expand your friend circle in time for the cozier days of fall? Certified counselor Jonathan Bennett has two words for you: "Be bold." It's time to get out there, friends. "During the summer months, people tend to be more relaxed and happy, due to the warmer weather and [their] ability to get outside," Bennett says. "It's a perfect time to connect with others to find love and romance." The same goes for potential new pals too!
4. Get outside for some vitamin D. We are definitely not promoting unsafe sun habits here, but we do think you should get out and soak in a little of that healthy glow while you can — and experts agree! "I'm no advocate of tanning salons or tanning beds, but it's perfectly safe to layer on some SPF and spend a day outdoors at the beach or park or hiking with friends," shares Diane Elizabeth, founder of Skin Care Ox. "If you're not the tanning type, then you'll still enjoy spending some quality time outdoors while the weather is still beautiful!" (For those watching at home, the vitamin D your body uses the sun to produce is known for fighting disease and reducing depression.) Sign us up!
5. Get up early. There are plenty of benefits to setting an earlier alarm all year 'round, but if you're already mourning the loss of summer (before it's officially over!), now is definitely the time to get up and get moving ahead of your usual schedule. Let's make the most of these last summer days! Psych N Sex's Editor at Large Britanny Burr has these tips for giving yourself an earlier wake-up call: "If you're awake, get out of bed! We tend to partially wake up, then doze off again. Instead, just jump out of bed. Even if you're just reading a book or cooking, you're up, and you're seizing the day."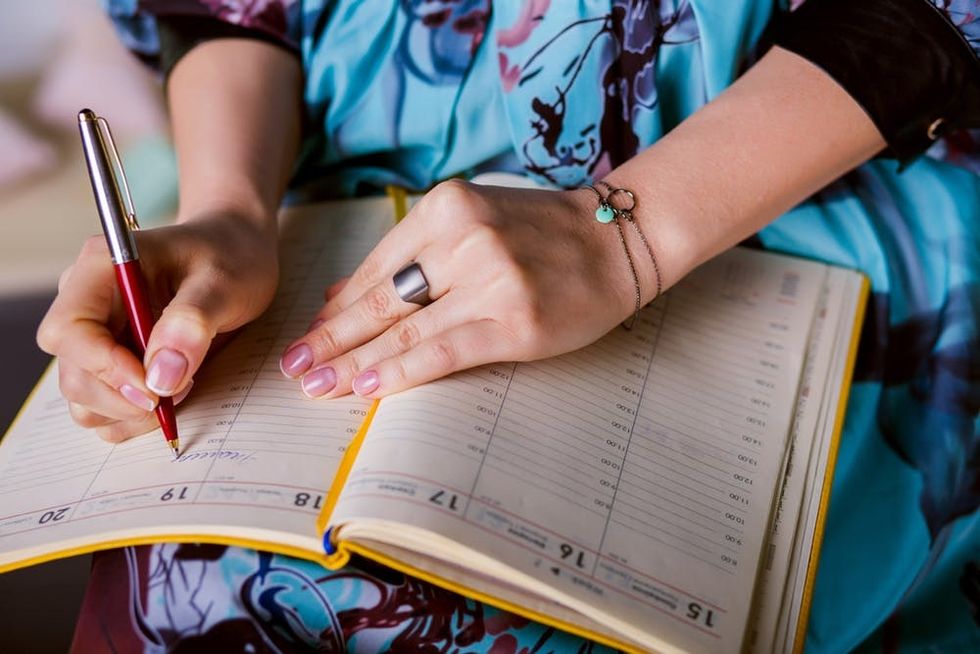 6. Map out your weekends. Grab your favorite planner, girls: Let's fill it with end-of-summer day trips! Kristin Marquet — a busy millennial boss lady who founded New York-based Creative Development Agency — is a big fan of this strategy for last-minute summer fun. Don't waste those weekends, friends. "Plan one day at the beach, one day hiking at a local nature reserve, one day at an outdoor concert or music festival, and one day touring your town or nearest city," Marquet suggests. Once you actually map out those day trips (in pen!), you'll be more likely to take them, instead of spending a valuable summer Saturday on the couch with Netflix (which can be cool too).
7. Put social media to good use. Feeling at a loss about how to actually find those local events and activities that will make for perfect day trips? Stop stalking your friends' Insta feeds, and consider using your beloved social media to help you plan out these last precious weekends instead. Alanna Smith, senior editor at TravelPirates, names this as one of her top insider tips for summer fun. "Many towns and cities have free summer film and concert series, and you can always spot concert flyers in local coffee shops," she tells us. "Check your friends' Instagrams for cute parks to visit, and use Facebook to find cool local events."
How do you plan to make the most of the rest of summer? Tweet us @BritandCo!
(Photos via Getty)
Alli Hoff Kosik
Alli Hoff Kosik is a freelance writer who is passionate about reading, running, rainbow sprinkles, her lipstick collection, watching embarrassing reality TV, and drinking pink wine. She lives in Brooklyn with her husband and (in her dreams, at least) three golden retriever puppies. Listen to her talk books on
The SSR Podcast
.
Creativity