11 Ways Bloggers Use Apple Cider Vinegar in Their Beauty Routines
Aug 30, 2015
Those of us who are all about the natural beauty world are already obsessed with eco-friendly kitchen finds like baking soda. Up next on the list? Apple cider vinegar. Though you may be up on the best places to find green skincare products, we know that, like us, you enjoy dabbling in a little DIY. On top of being totally cheap, versatile and easy to find, ACV (Apple Cider Vinegar) is a no-brainer for your homemade beauty products.
---
We chatted with some of our fave natural beauty bloggers to develop a list of 11 cheap and totally effective ways to bring ACV into your beauty and skincare routine. See their tips and tricks below.
Darkening Hair Rinse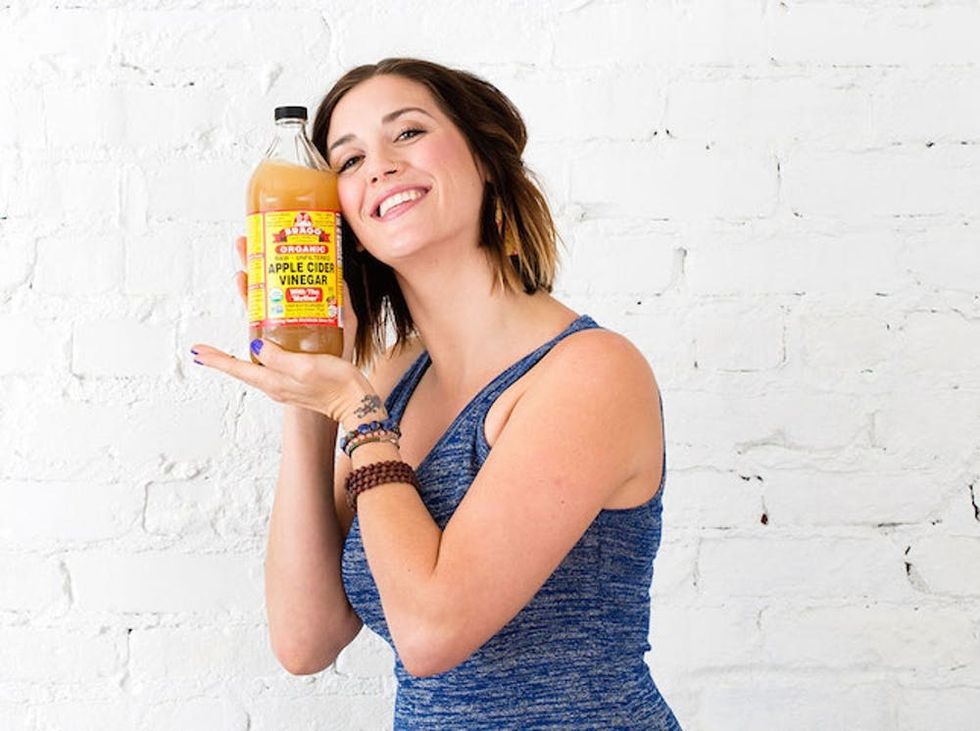 If you like to avoid damaging hair dyes, you may hugely benefit from this recipe from Amanda of Vintage Amanda. Amanda's hair rinse is for natural brunettes — sorry, blondes. "Simply put dried sage and two black tea bags in a jar," Amanda says. "Cover with apple cider vinegar. Let sit for 3-4 weeks. Strain off the vinegar into a nice bottle and label." Once you start using this on the reg, it will become your new fave DIY. Just be sure to keep up with it. "The key with these rinses," Amanda says, "is that you need to use them regularly, because the hair darkens gradually over time."
Internal Detoxer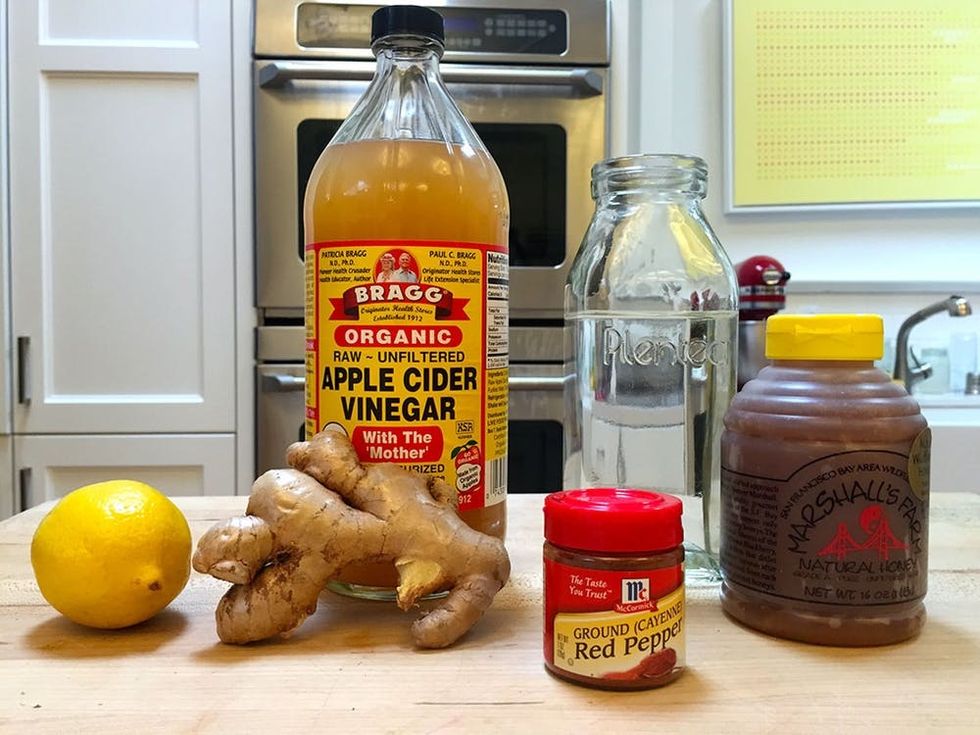 A number of bloggers swear by taking apple cider vinegar internally to strengthen its beauty and skincare benefits. You could try to drink it straight, but diluting one to two teaspoons in a large glass of water would be much more bearable. Drink it through a straw to avoid harming your enamel. If you just can't stomach the diluted mixture, try our morning elixir instead. (via Healthy & Natural World)
ACV + Honey Mask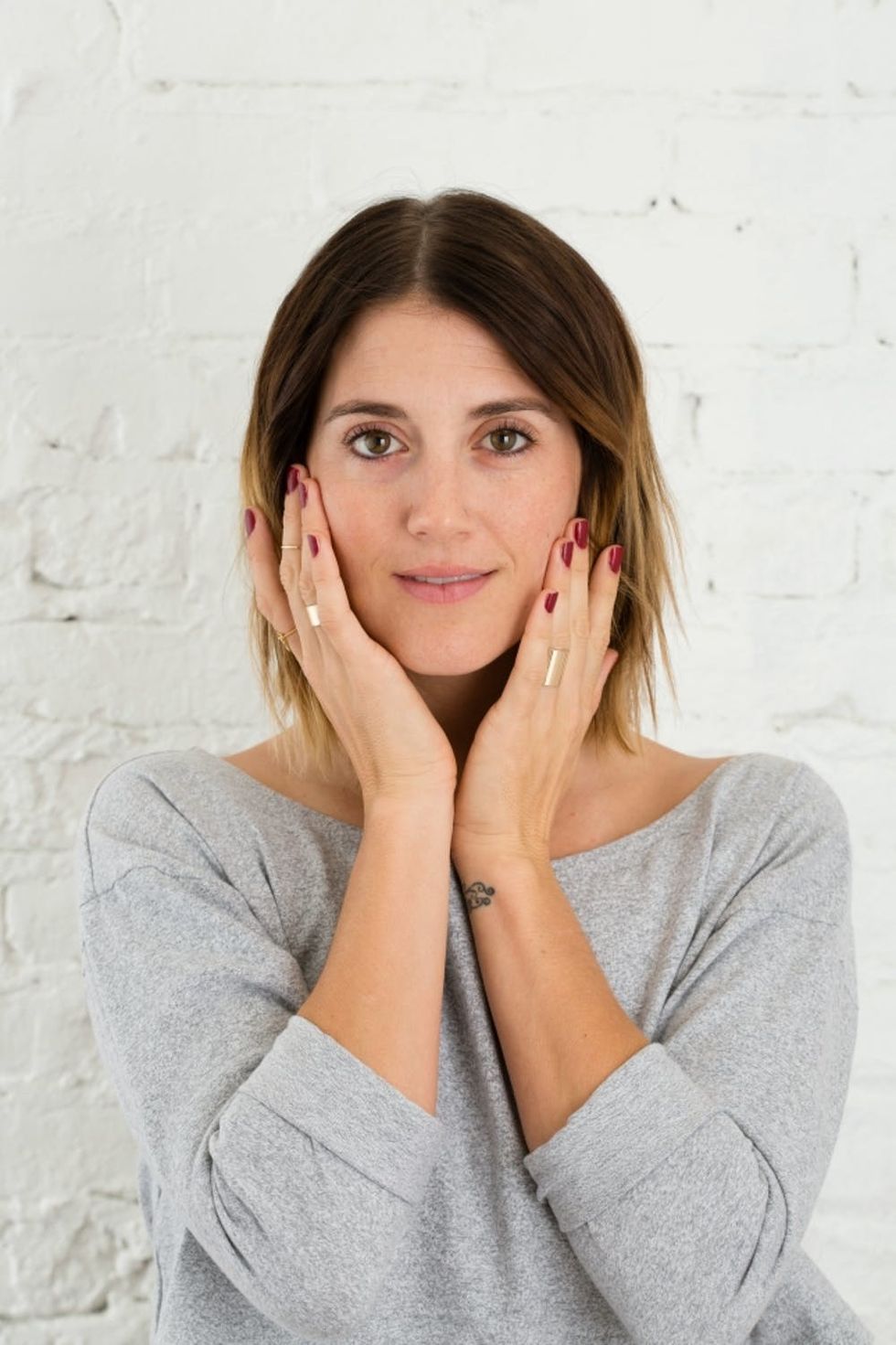 Pair apple cider vinegar with honey to create a great clarifying mask with moisturizing and antibacterial properties. Combine 2/3 honey with 1/3 ACV in a mason jar and stir. Rub on skin and let sit for 15 minutes. Then wash with warm water.
Rachel Charlene
Rachel Charlene Lewis is a freelance writer for Brit + Co. She has a ridiculously large collection of hair products, has been making DIY face masks since she was ten, and is the proud mother of a cactus.