It's safe to say that, here at Brit + Co, we are color obsessed. Today's color obsession found its way into one of our favorite foods, PIZZA, and we aren't upset about it. Now you might be saying to yourself, "Sprinkles? In pizza? You sure?" Well, we had some skeptics, but most of the B+C staff were surprised on how much they appreciated the sweet bite with the savory sauce and cheese. Try it for yourself and throw this pizza together for the next slumber party with your BFFs or rainbow party.
---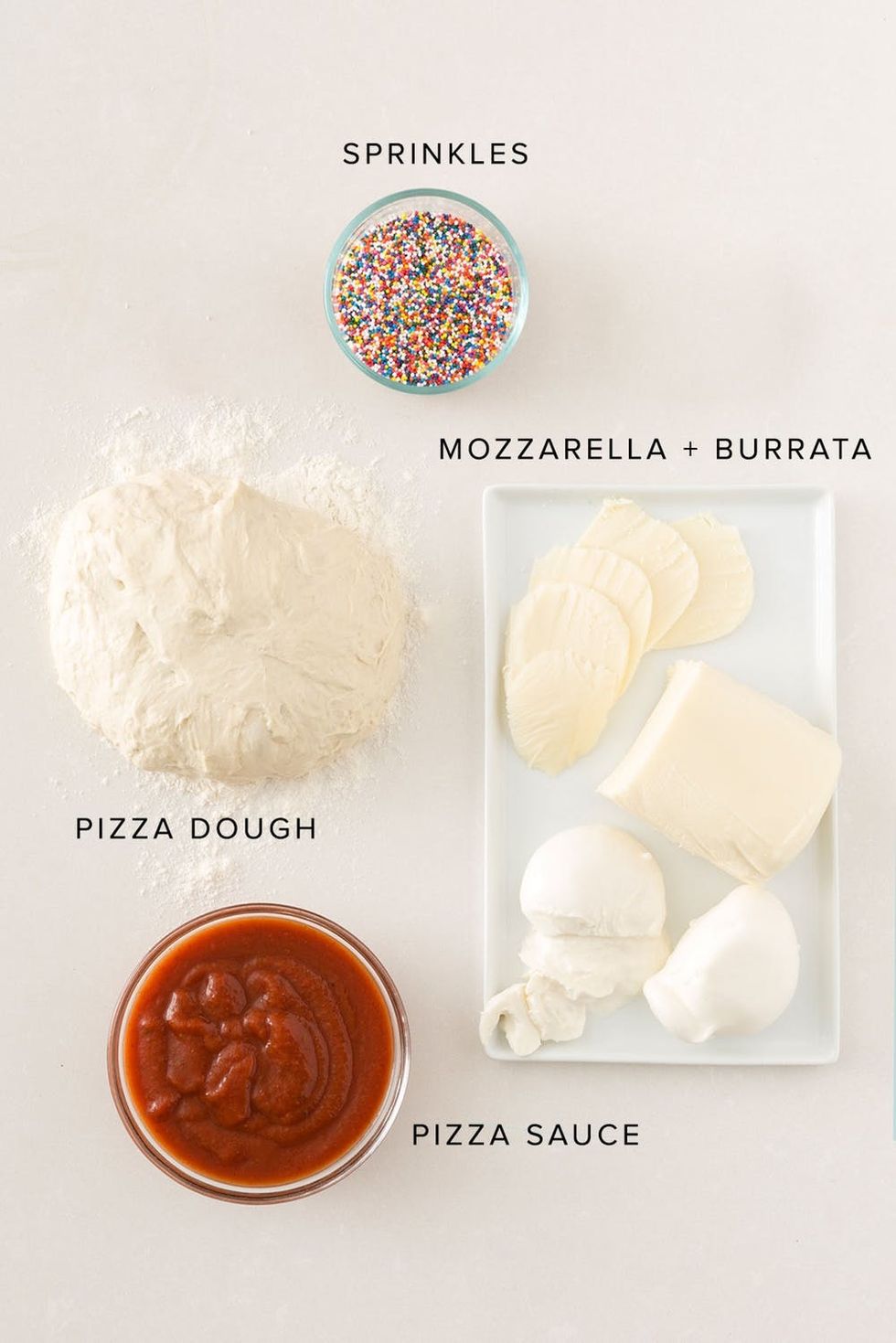 Instructions: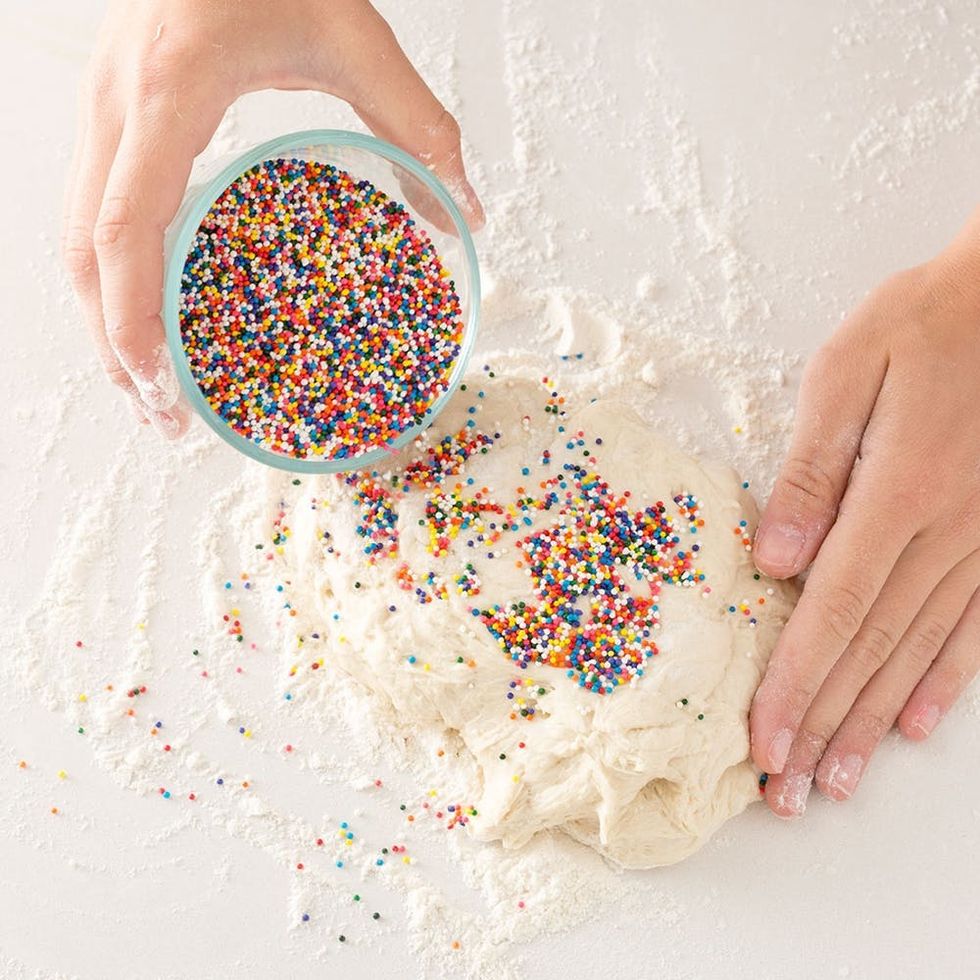 Head to your local Trader Joes to pick up pre-made pizza dough. Let the dough reach room temperature and then take it out of the bag and mix in your sprinkles. PSA: Make sure you mix in your sprinkles before your dough touches fresh flour. The flour will immediately cut down the dough's stickiness and not allow the sprinkles to adhere to the dough.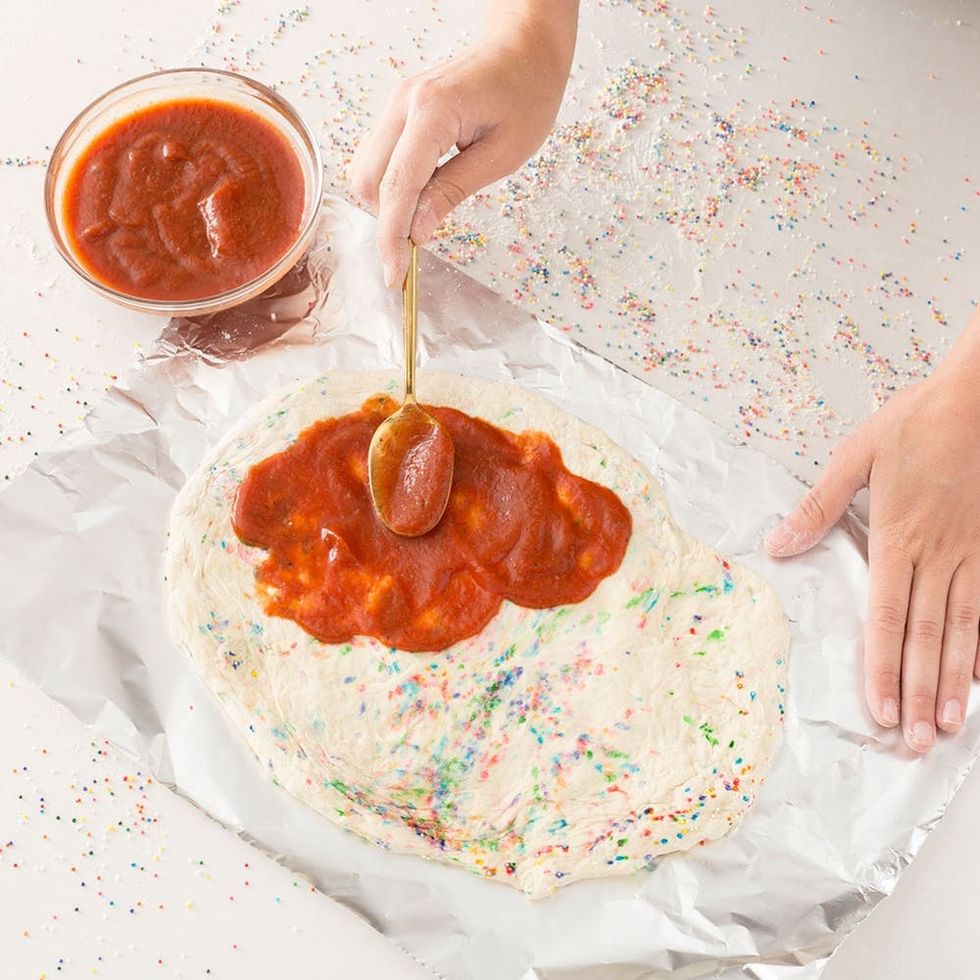 Stretch your dough into a circle and place on a pizza stone or non-stick tin foil. Cover with pizza sauce.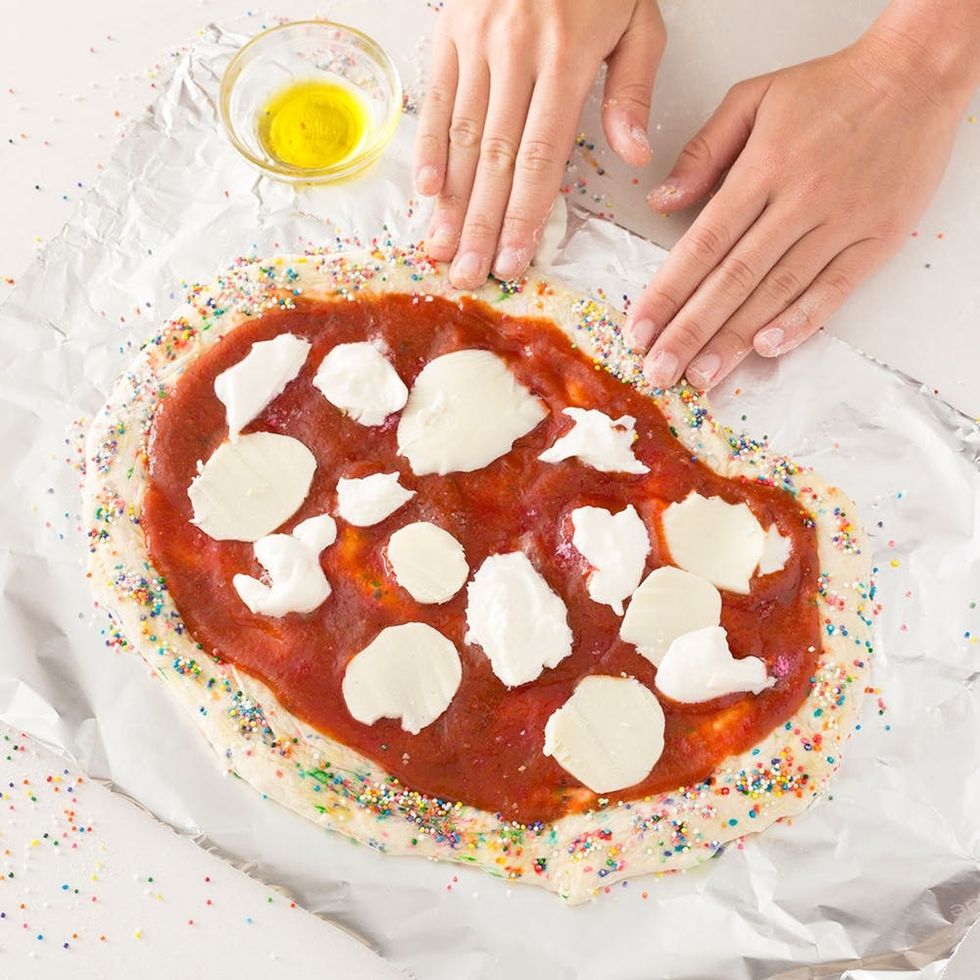 Add slices of burrata and mozzarella — remember: the more toppings, the merrier :) Brush the crust with olive oil and then press on more sprinkles. Bake for 20 minutes in an oven at 350 degrees.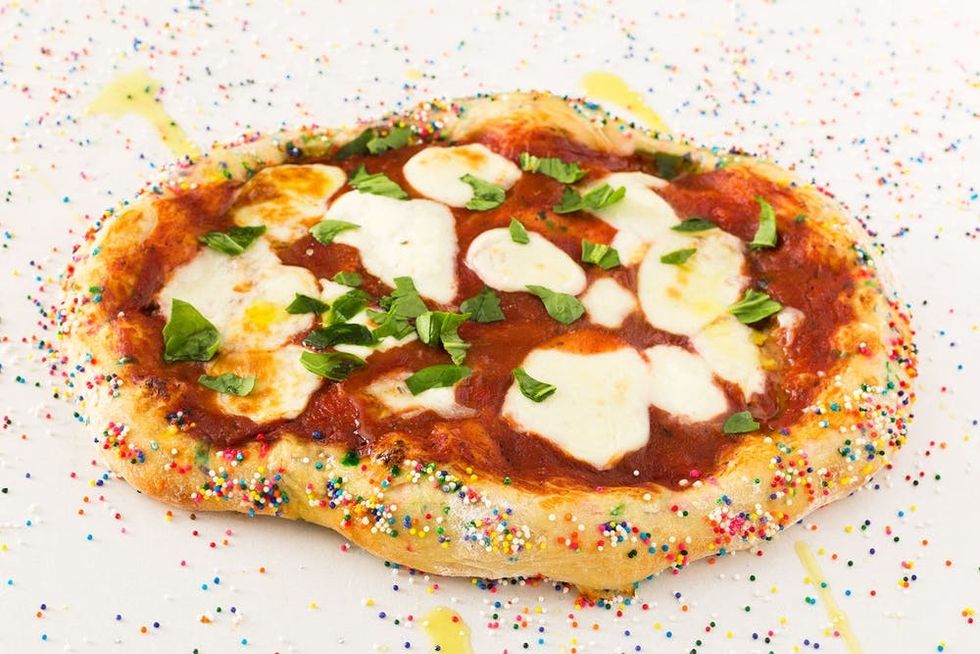 Remove from the oven and sprinkle with olive oil and fresh basil. Let cool before you dig in.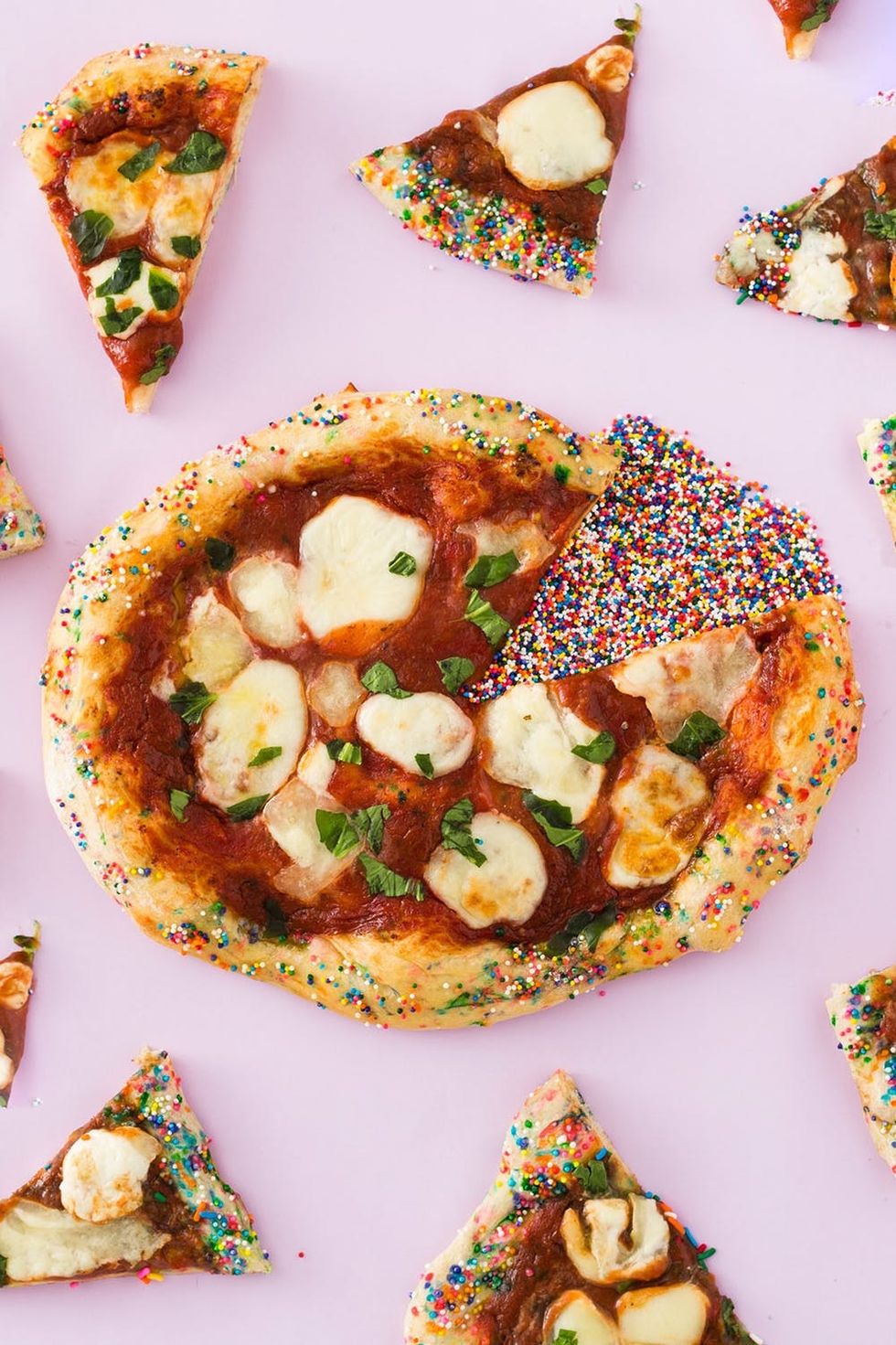 Rainbow dreams and pizza dreams coming together make me think of one thing — "2 Become 1" by The Spice Girls.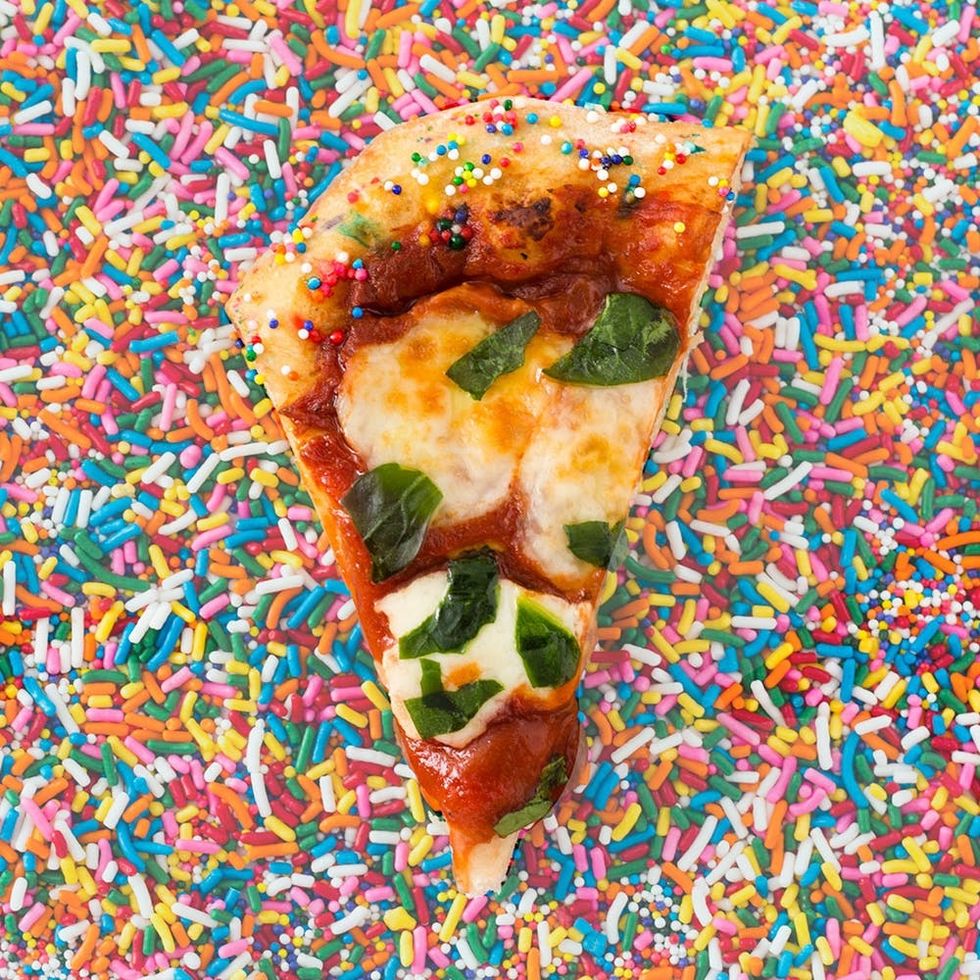 Show us your latest recipe by tagging us on Instagram + using hashtag #iamcreative!
DIY Production and Styling: Kelly Bryden
Photography: Chris Andre