7 Tips to Daydream Productively at Work
Dec 23, 2016
Daydreaming is good for you and your career. Really. It unlocks your creativity when you doodle and let your mind wander. The quiet time from daydreaming actually reenergizes you. If you're hitting a work rut, try these creativity techniques to jumpstart your day. But how can you turn doodling, daydreaming and playing around into productive career goals? We chatted with Carrie Green, founder of the Female Entrepreneur Association and author of She Means Business, about how she uses visualization and daydreaming as tools to be successful. Her tips will help you use your creative mojo to your advantage.
---
Make a visualization jar.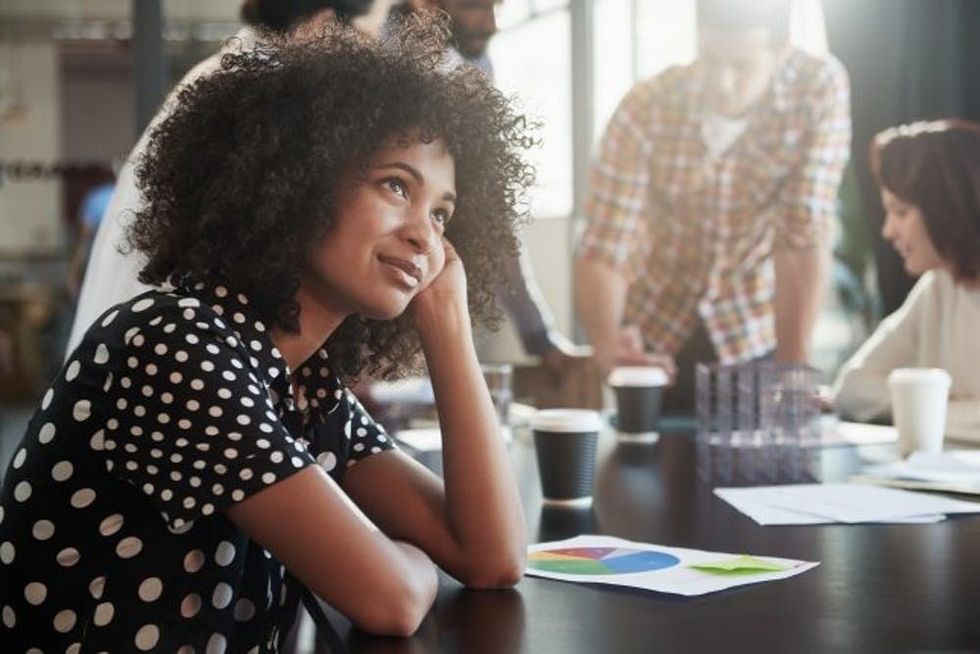 mason jar however you like, then cut up pieces of paper. "Write down things you'd love to experience in your career and personal life, and have fun with it," says Carrie. Fold up the pieces of paper and stuff your jar. Every day, in the morning and at night, take out one piece of paper. "Spend a couple of minutes vividly visualizing experiencing what's on the paper like it's already happened," says Carrie. Keep the jar by your bedside to make it a daily ritual.
Schedule some quiet time.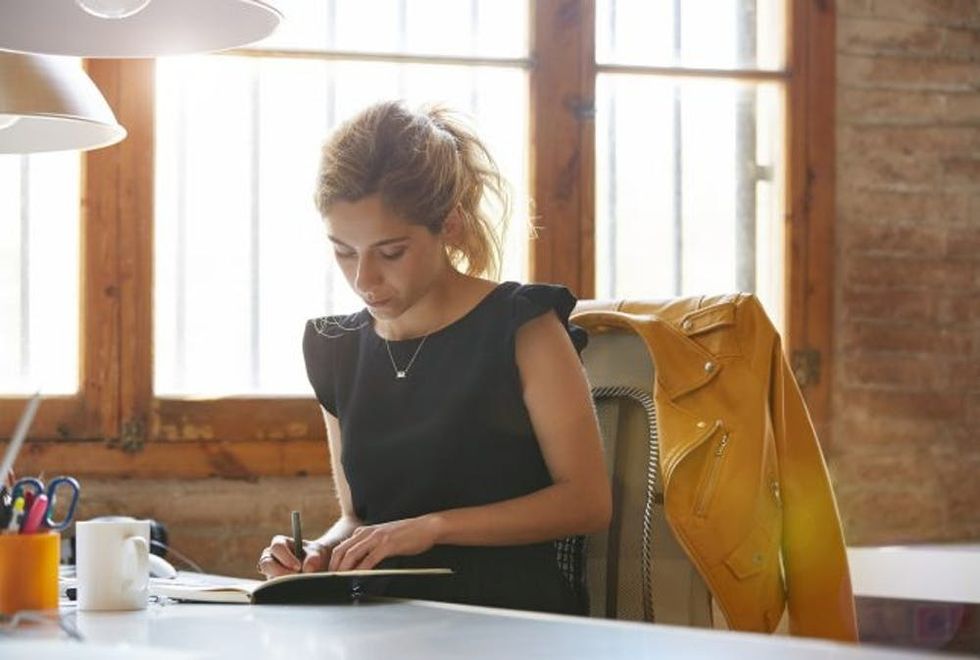 pretty notebook and a beautifully scented candle, and write down whatever comes to mind.
Jennifer Chen
Jennifer Chen is a freelance writer and editor living in Los Angeles. She's written for O, The Oprah Magazine, Good Housekeeping, Real Simple, and several other publications. When she's not cooking delicious vegan meals, she's hanging out with her TV writer husband and twin girls.