Yes, You Can Make a DRESS With This 3D Pen
Jan 10, 2015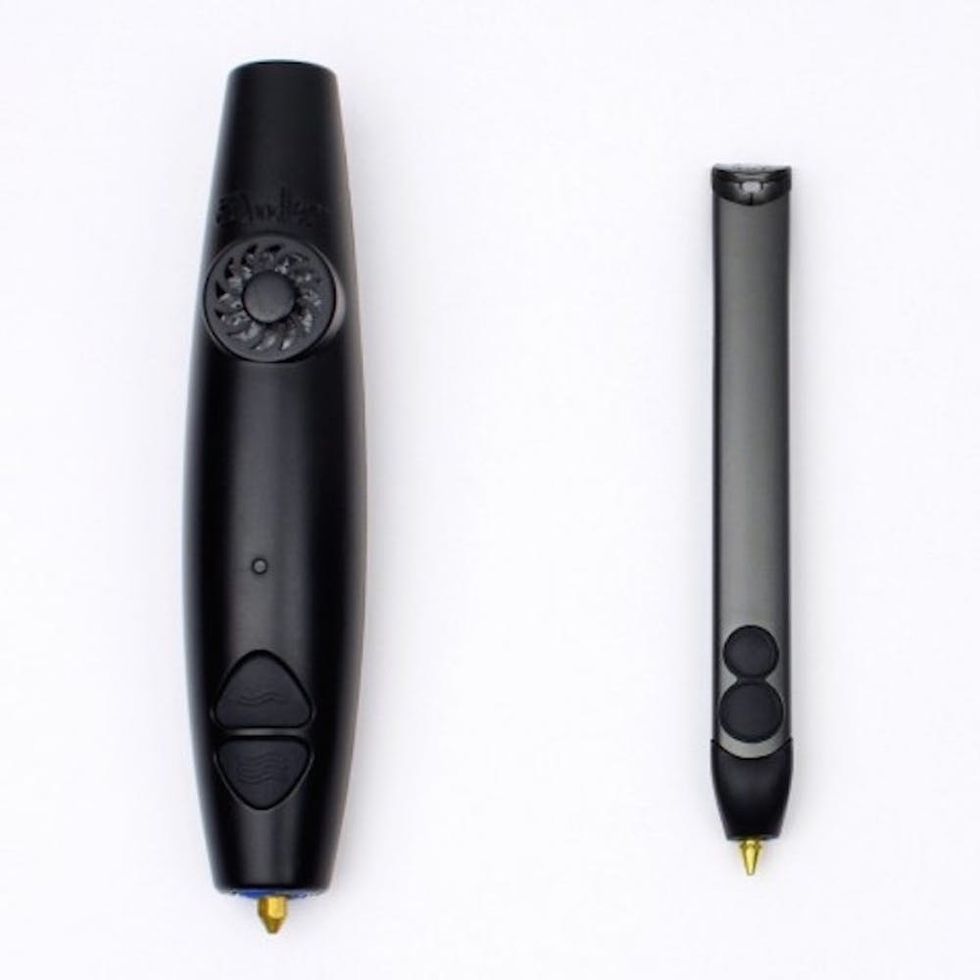 There's no doubt that we were leaping with excitement when we found the world's first 3D doodling pen on Kickstarter two years ago. Now, we're just as excited — if not more — to have stumbled across the 3Doodler 2.0 at CES 2015. If it hadn't been sitting next to its bulkier predecessor, we might not have noticed it! Good thing we did because the 3Doodler 2.0 is packed with tons of enhancements to make your 3D doodling experiences even more fantastic.
---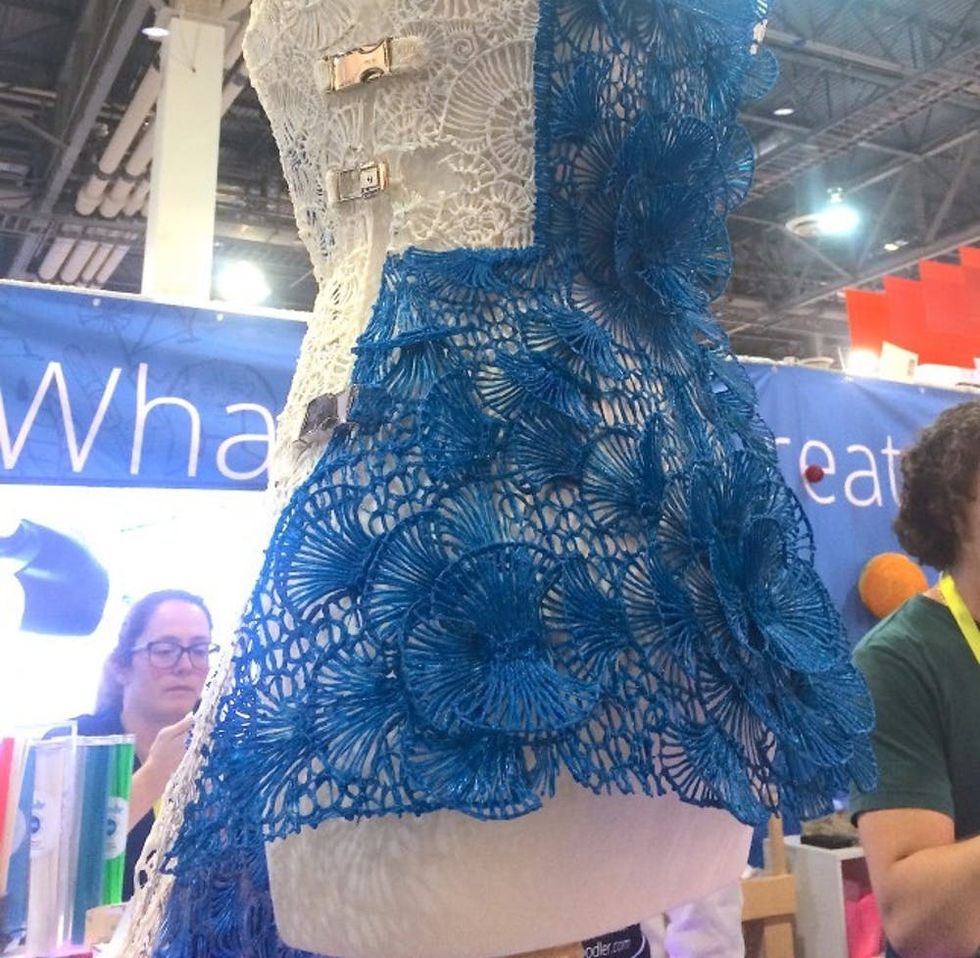 When we first saw the original 3Doodler, we totally thought it looked like a Squiggle Wiggle Writer because of its bulky size. But we weren't complaining because it let us sketch sculptures, turn our doodles into coasters and even draw out wearable, 3D drawn dresses (which btw were gorg IRL on display at CES 2015). Nevertheless, it's a great surprise to see that the 3Doodler got a head start on its New Year's resolution of slimming down. Rather than a Squiggle Wiggle Writer, the latest version looks more like a sleek smartpen. And we want.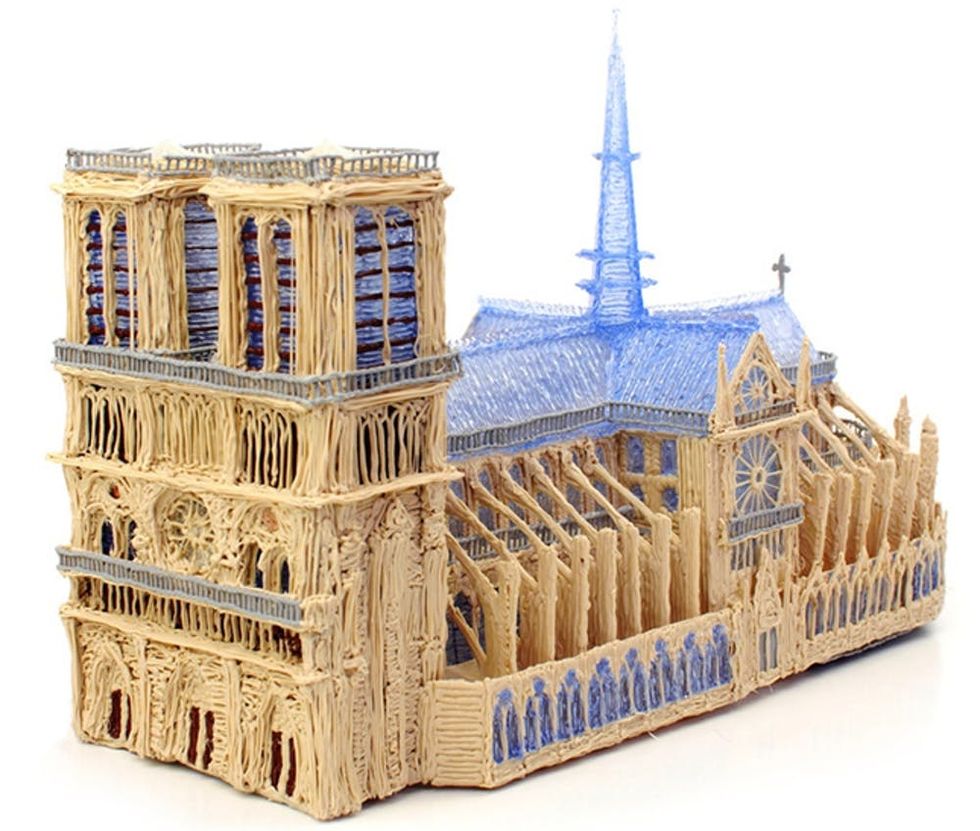 If you tried out the original 3Doodler, you probably noticed the device's loud fan. The fan was able to cool the melting plastic that neatly streamed out with each pen stroke. With the 3Doodler 2.0, the first thing we noticed was the quieter fan. The fan also works more efficiently so you can doodle faster. And that's not the only exciting difference. This latest makeover has also given the 2.0 a dual speed control, manual temperature adjustments and a fully re-engineered system that allows you to doodle more efficiently. An added bonus: the pen no longer requires nearly as much energy to function.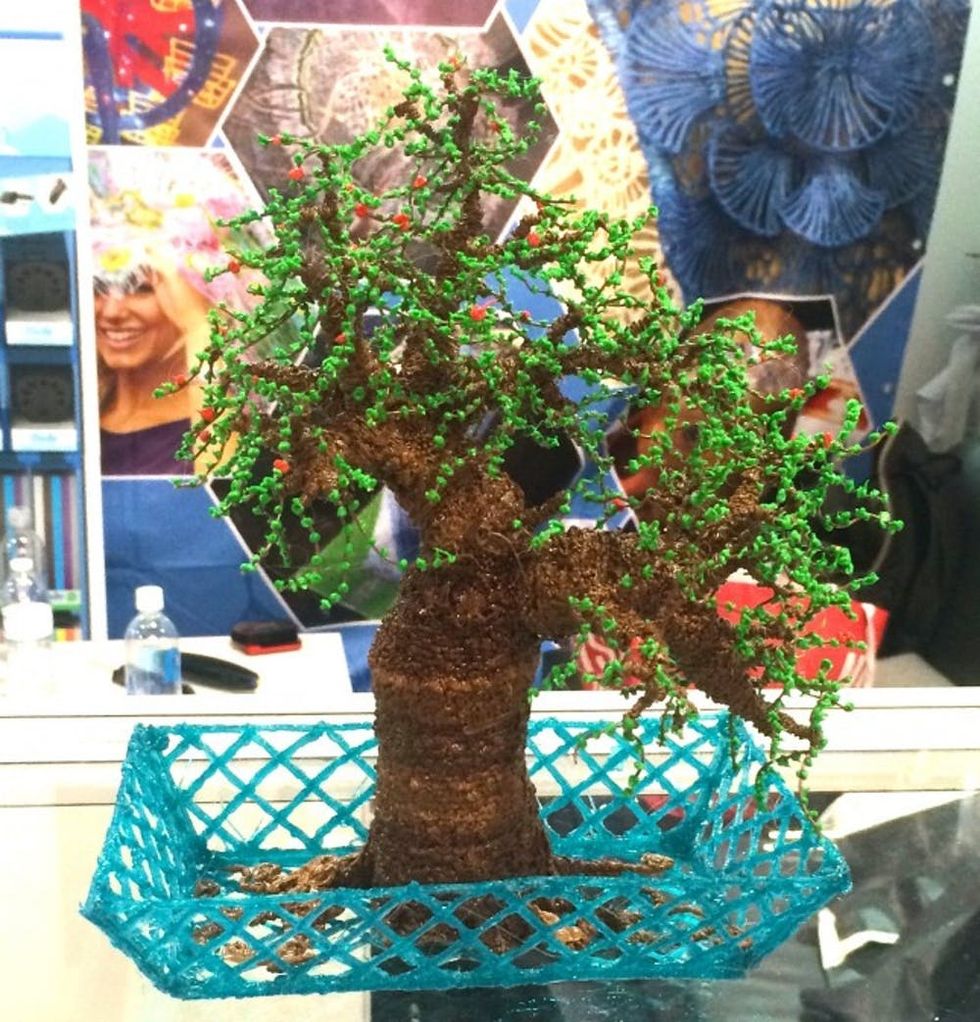 You can get your very own 3Doodler 2.0 with a $99 pledge on Kickstarter, but we have our eyes on taking the smart pen to the classroom with the education bundle (for a $1,000 pledge). You'll be able to show your students how the pen is mightier than the sword with 12 pens, 12 tubes of plastic, four nozzle sets, a set of curriculum and other accessories. Excalibur to that!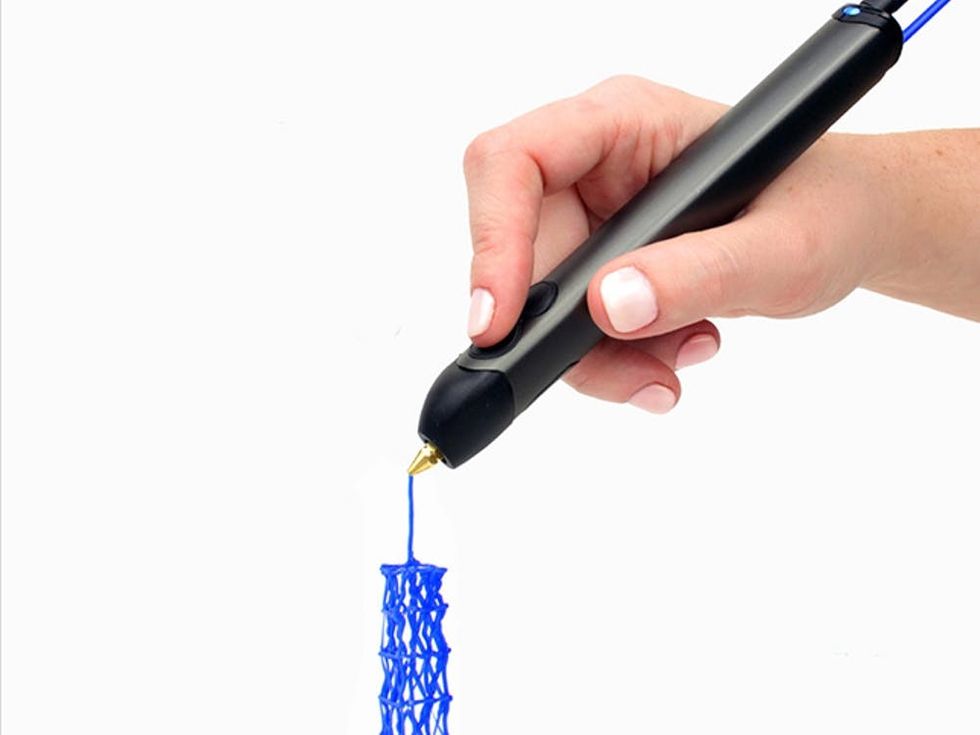 What will you make with your 3Doodler 2.0? Share your ideas with us in the comments below!
Stephanie Chon
As a spoken word fanatic, Stephanie enjoys journaling about her day using imperfect rhymes. In her free time, she likes to dance, watch random episodes of How I Met Your Mother and play her ukulele.