Researchers Now Say They Once Had the Remains of Pilot Amelia Earhart
Mar 08, 2018
Last summer, new evidence emerged that suggested that famed pilot Amelia Earhart may have survived a 1937 crash landing along with navigator Fred Noonan, with the pair being held captive on the Marshall Islands before their deaths. But now, an even newer revelation suggests that a set of bones found on remote Pacific Island Nikumaroo belonged to the pilot.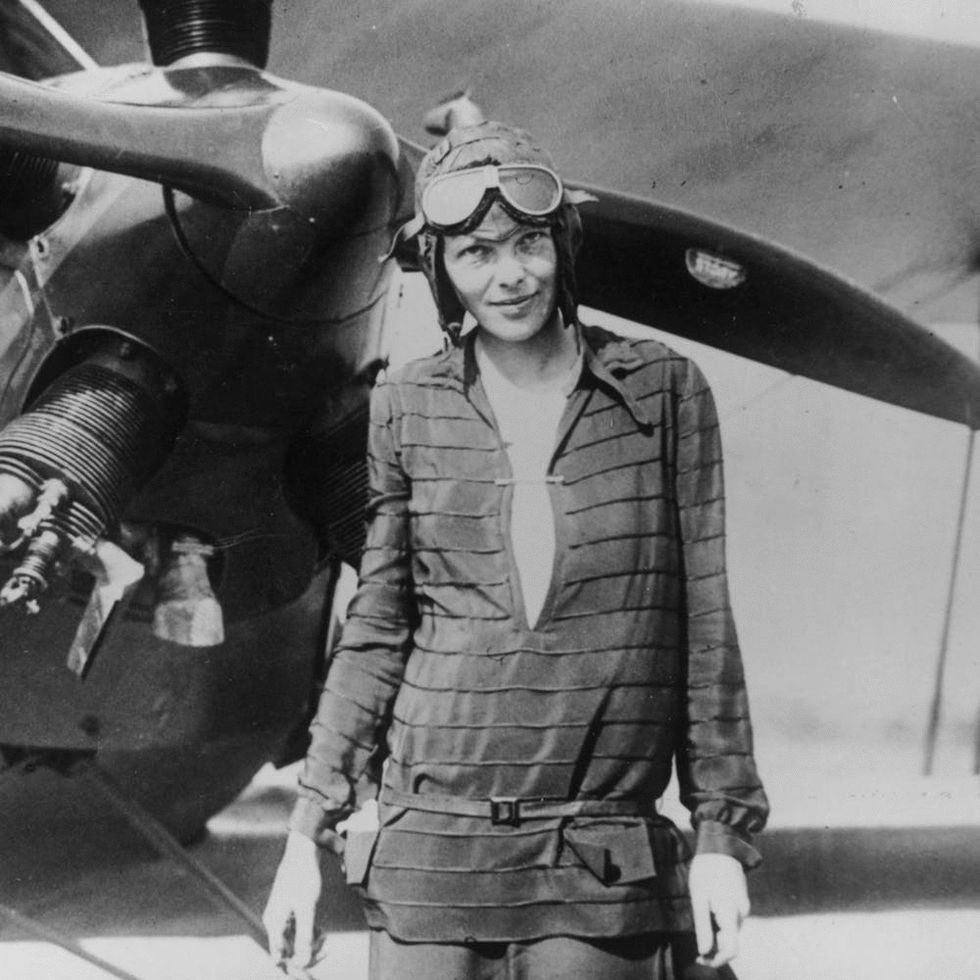 ---
Physician D.W. Hoodless found the bones along with a woman's shoe on the remote island while on an expedition, but based on his research at the time, Hoodless concluded that the bones belonged to a small man of European descent. Although the bones have since been lost, the info remains, and anthropologist Richard Jantz believes that the records prove the bones actually belong to the world's first woman pilot.
Jantz used modern technology, including software that can determine age, sex, and ancestry based solely on skeletal measurements. His study of the bones was published in the Journal of Forensic Anthropology.
By combining his forensic work with the measurements of clothing that historians know Earhart wore, Jantz feels his data proves most conclusively that the lost remains were those of Earhart and not an unknown European man.
"Forensic anthropology was not well developed in the early 20th century," Jantz writes, not faulting Hoodless' research. "There are many examples of erroneous assessments by anthropologists of the period. We can agree that Hoodless may have done as well as most analysts of the time could have done, but this does not mean his analysis was correct."
What do you think happened to Amelia Earhart? Tell us @BritandCo!
(Photo via Hulton Archives/Getty)
Kat Armstrong
Kat has been a writer, social media maven and mom for longer than she's willing to admit. She's also spent time in front of and behind the camera, interviewing celebs, politicians and acting as a producer for fashion and artistic photography shoots. When she isn't writing for various orgs and publications, she's hanging with her kids, husband and French Bulldog, Peter, in Toronto, Canada.
Current Events
Still haven't taken up that new creative skills you swore you'd learn this year? Or ready to take your design skills to the next level? Let's say so long to the weirdest year ever by checking those big learn-something-new goals off our perpetual to-do lists.
We've teamed up with Clorox to give you the gift of unlimited creativity now through the end of the year. Once you sign up, you can take as many of our 120+ classes as you want for FREE for one whole month!
Here's how it works:

Head to brit.co/learn and sign up for the "All Access Pass."
Use the code "CLOROXCARES" at checkout to redeem your free month of classes.
You will be automagically signed up for Clorox's email list once you redeem your free all access pass. (It's the #1 Choice for Disinfection!)
Your pass lasts one month from when you checkout. This means you have unlimited access to all the classes during that month.
This offer is valid now through December 27, 2020.
Browse our catalog to find the right class for you, tell a friend and take the class together over Zoom, or organize a 'cocktails + crafts' night with a friend in your bubble so you can learn something new together.
What are you waiting for? Time to start learning all the things!

Thanks to Clorox for making this happen! When it counts, trust Clorox.
Lifestyle