I Went to This All-Cheetos Restaurant and Here's What Happened
Aug 16, 2017
My high school cafeteria was under construction during all the four years I spent there. (Bear with me, there's a point to this.) As an underclassman, I had two options: Bring food from home or buy my "meal" at the snack counter. Said meal usually consisted of a bag of flaming hot Cheetos and a soda — all the trappings of a balanced lunch.
As the food that basically sustained me through those constructive years, I have a strong affinity for the cheesy snack. So when I got invited to the August 15 press preview of The Spotted Cheetah, a Cheetos-centric restaurant in New York City, I didn't just say yes — I said, "Hell yes!"
---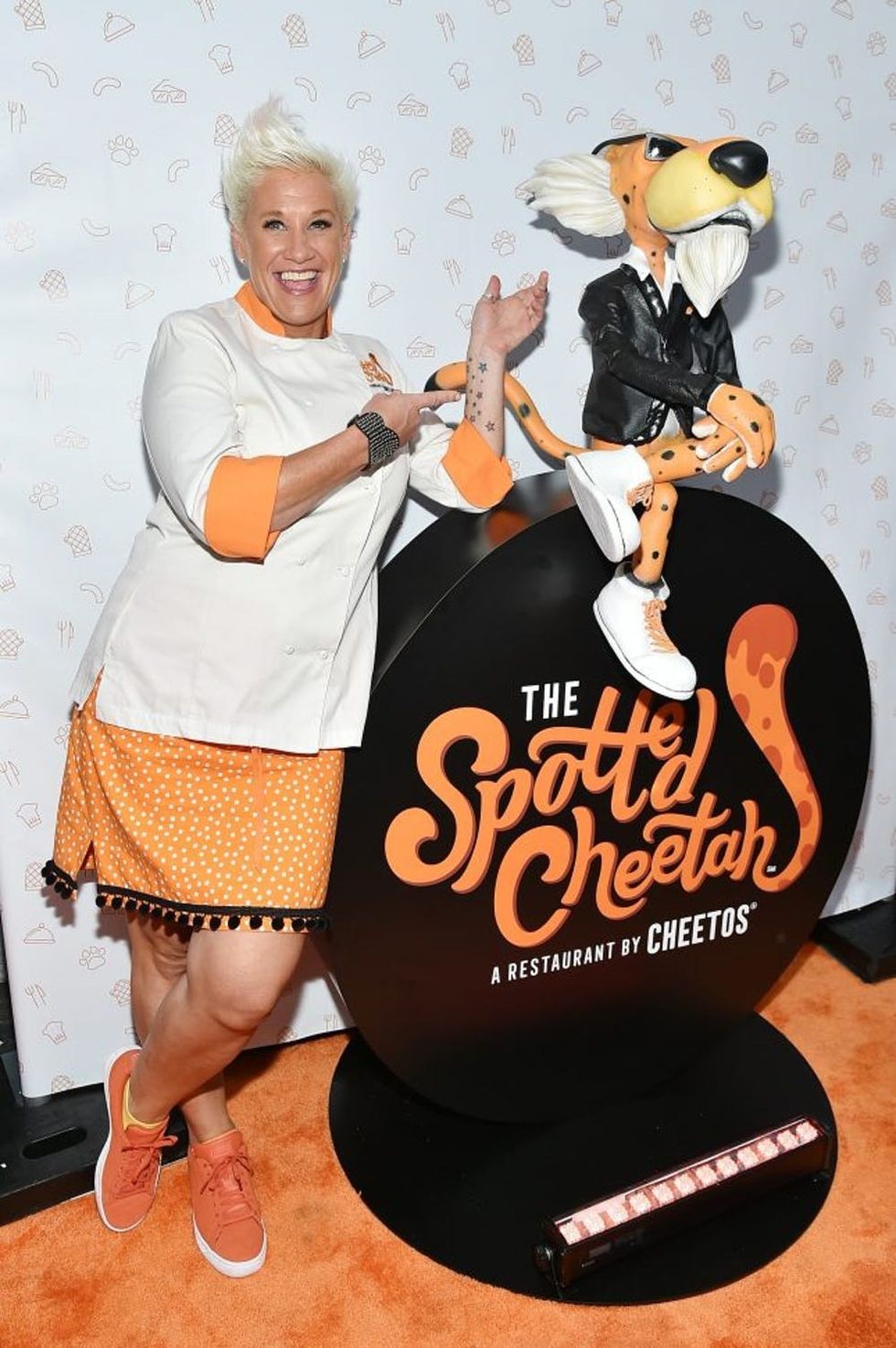 The Spotted Cheetah is open for just three days, from August 16 to August 18 in the Tribeca neighborhood in Manhattan. It features a menu by celebrity chef Anne Burrell, and yes, Cheetos are in everything — even the dessert.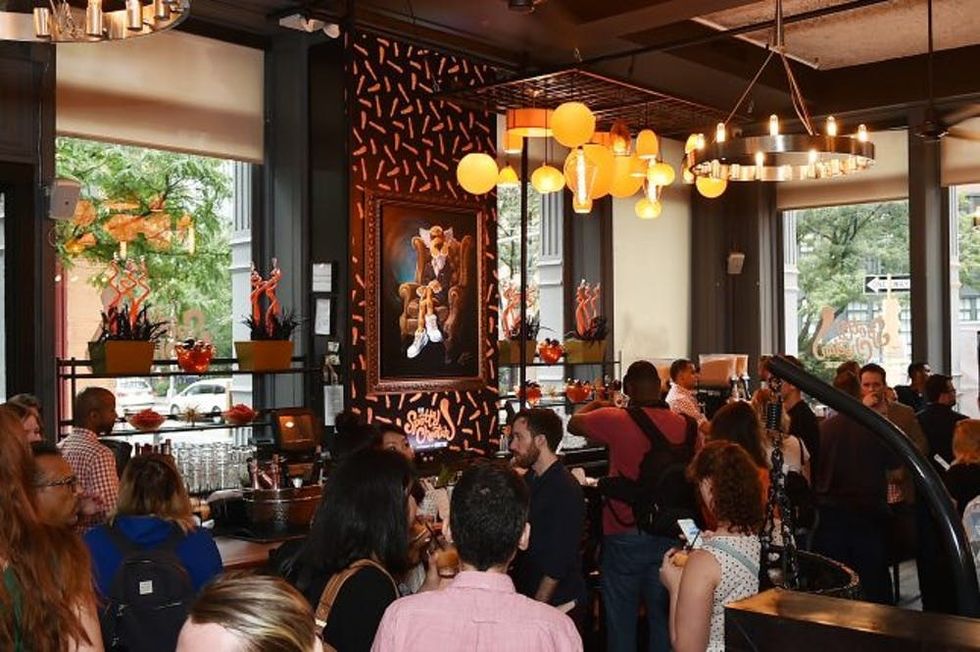 Walking in, the restaurant is decked out in swanky wild cat patterned decor, including spotted table cloths, orange swing chairs for the bar, and a clever bathroom sign labeled "Pawwty." Diners are greeted by an interactive animation of Chester the Cheetah, who is actually voiced by an actor in another room, so you can have a real "conversation." Pass the shmoozy Cheetah, and the bar had some deliciously strong offerings, like an on-theme orange slush margarita called the Tipsy Citrus and a smokey Old Fashioned-style drink called the Peachy Keen.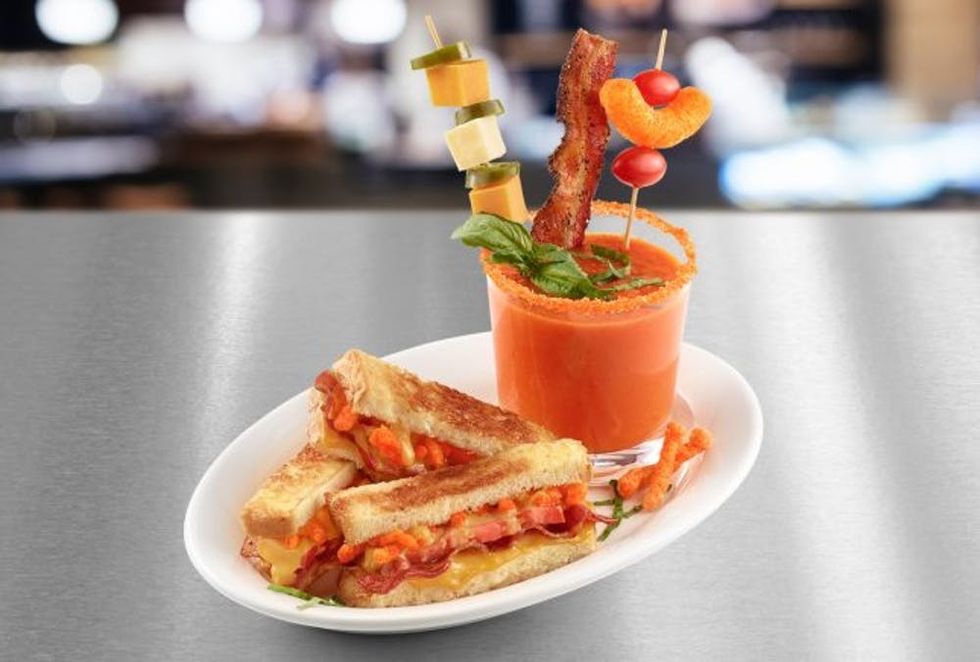 As for the food itself, some dishes were more successful than others. The grilled cheese plus tomato soup appetizer was delicious — the soup had the crunchy snack creamed into it and I highly recommend anyone who wants a calorie boost from their grilled cheese sandwich to immediately stuff a handful of Cheetos between the bread.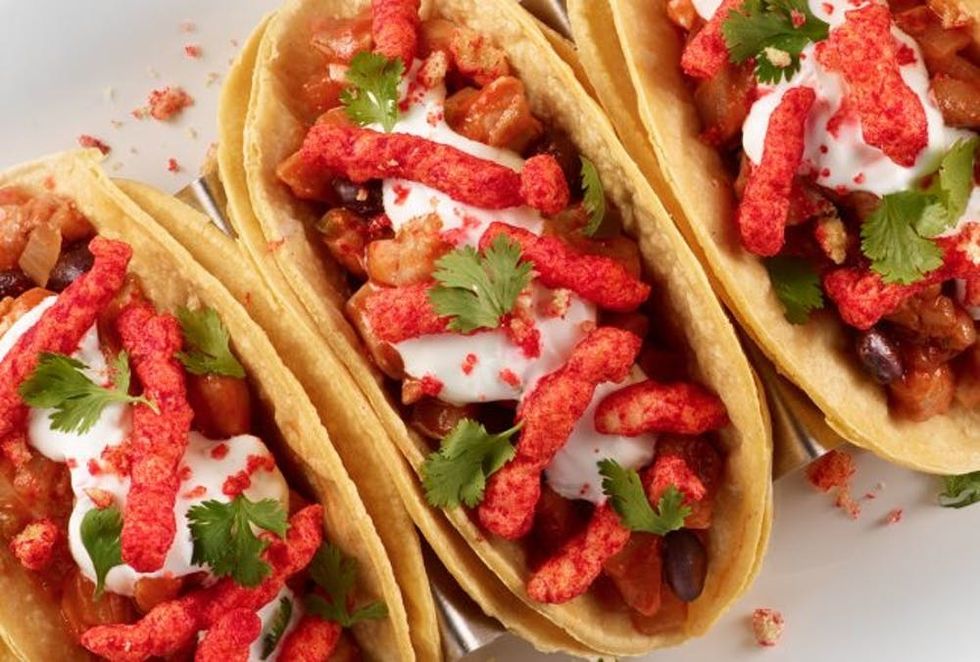 Less enthralling were the Flamin' Hot Limón Chicken Tacos, which tasted like your average fast food taco plus some junk food packed in. But hey, as any Californian will tell you, the Mexican food in New York isn't always the best.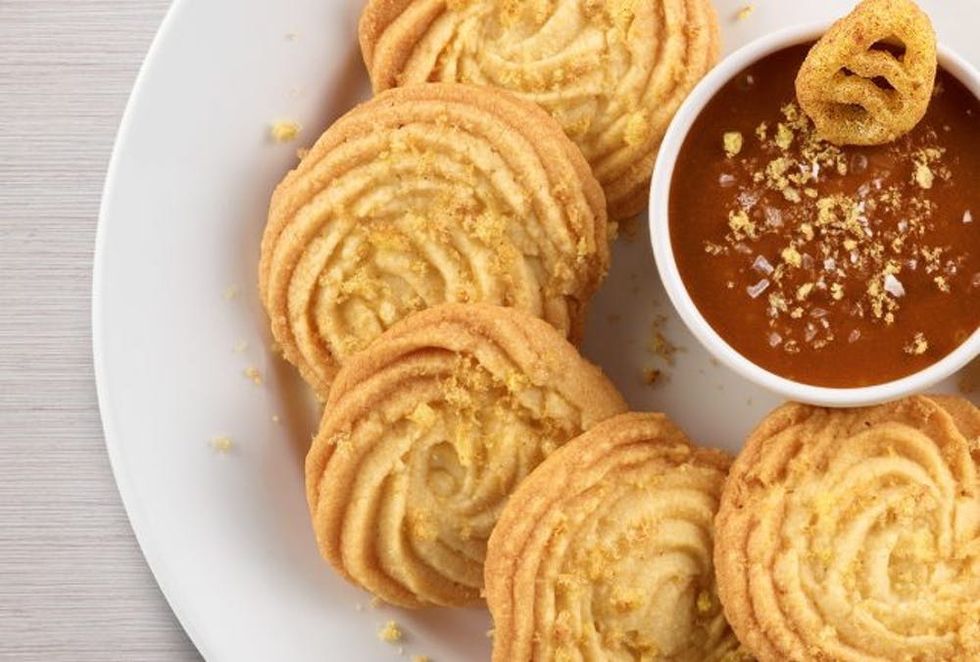 As for the sweet stuff, the Cheetos Sweetos Sweet and Salty Cookies had me itching to make some caramel at home. (Also, how have I, a professed Cheetos nut, never had a Sweetos before?)
If you missed out on scoring a reservation at The Spotted Cheetah (they're fully sold out and I heard the wait list has over 1000 people vying for a seat), never fret. Burrell's recipes are downloadable for free online.
Would you try a Cheetos restaurant? Tweet us @BritandCo!
(Photo via Mike Coppola/Getty for Cheetos)
Kimberly Wang
Kimberly Wang writes about all things pop culture, tech, style, and beauty. She's a Bay Area transplant and has an MFA in Creative Writing from Columbia University. On a sunny New York day, you can find her hanging out with her mini schnauzer Isabelle Jellybean on a blanket in Central Park.
Food News