22 Pretty + Playful Stud Earrings to Wear Now
Aug 10, 2014
Statement earrings are fun, but sometimes you don't want the weight or the size of a full chandelier danglin' for your delicate lobes. Fortunately, tiny, little studs are a favorite look of late, making their own statement with funky, unusual shapes and crazy fun colors. They prove that big things come in small packages — innocent little stud earrings, we salute you. Check out some of our favorite pairs of studs to wear this season.
---
1. Teal Triangle Studs ($24): These color block geometric earrings are 100% handmade with brightly hued leather and in our favorite colors no less ;)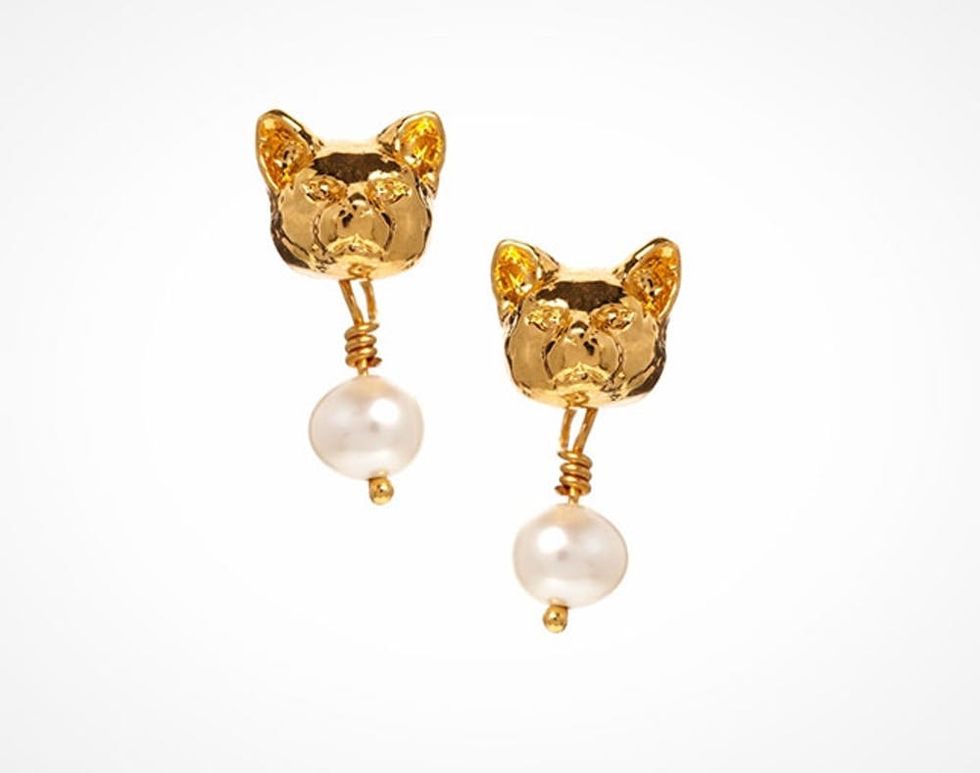 2. Bill Skinner Cat Stud Earrings ($59): We don't know what we love more, the unique shape of these dangling pearl pendant studs, or those fierce feline faces!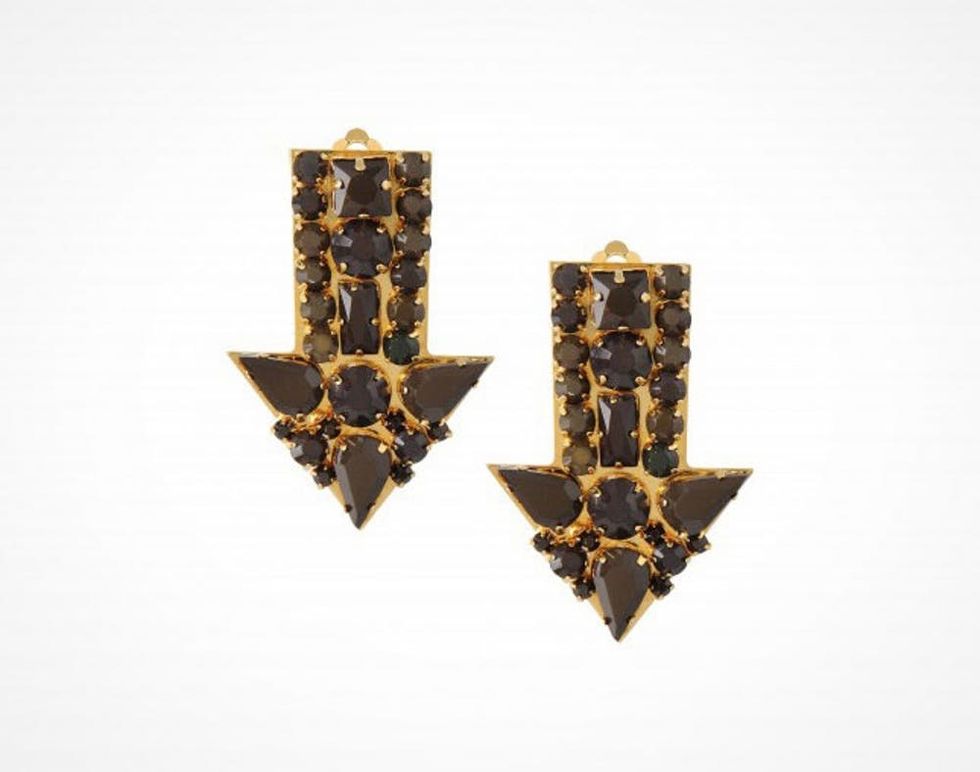 3. Arrow Earrings ($475): May we point out how much we love these graphic earrings?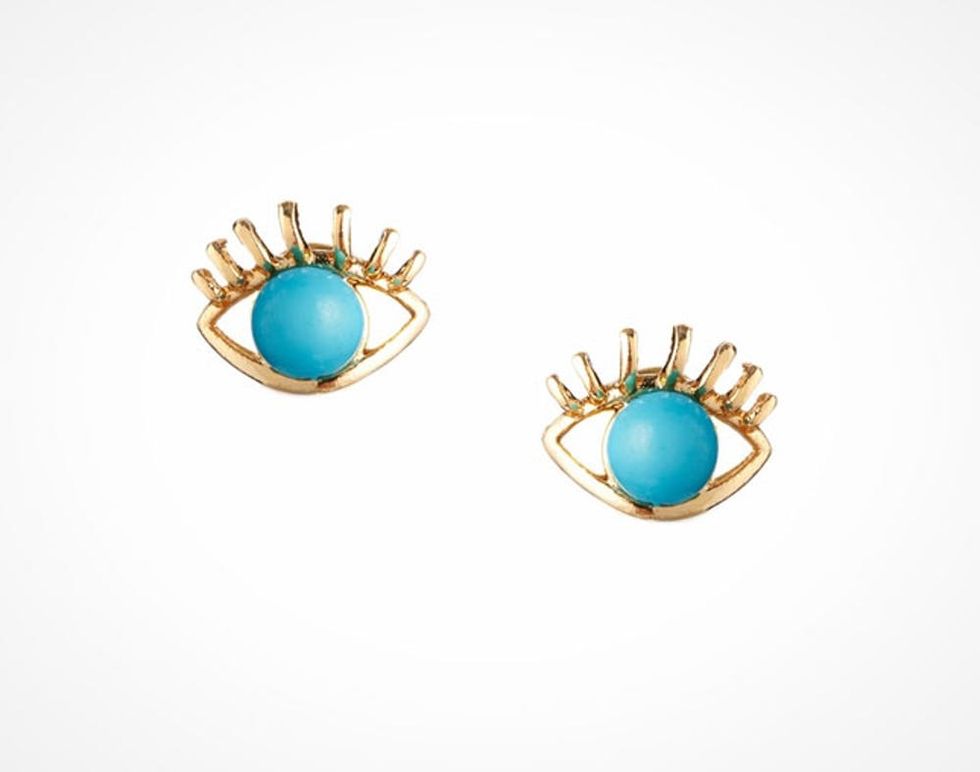 4. ASOS Eye Stud Earrings ($12): We're batting our lashes at these turquoise peepers that make the most playful studs.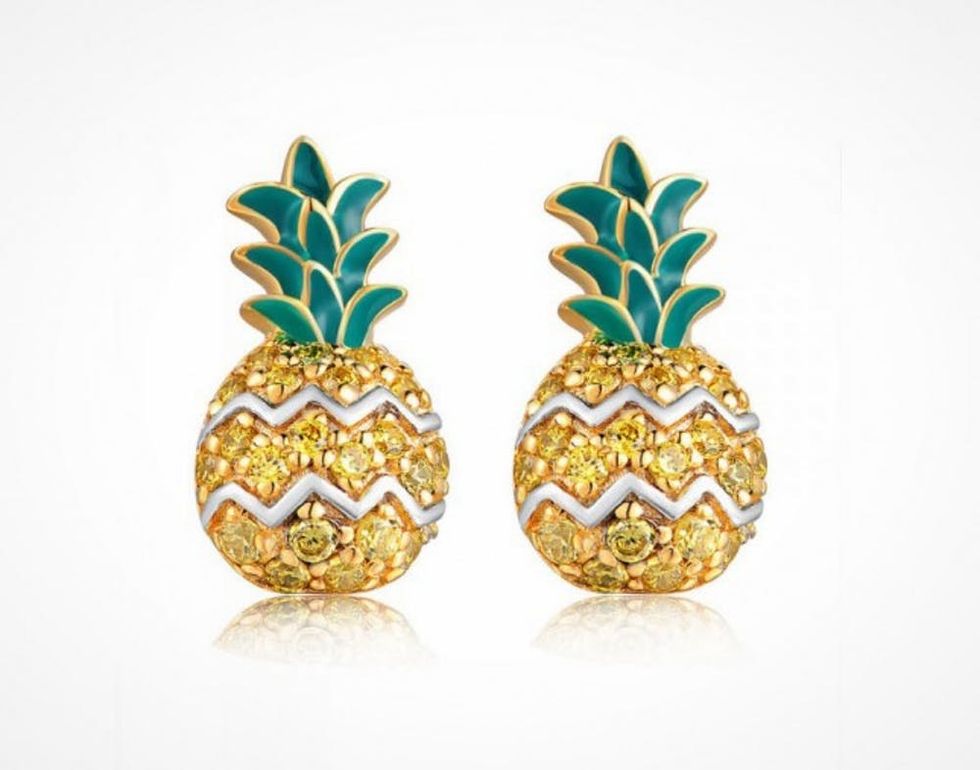 5. Pineapple Studs ($100): Whether we're wearing 'em or eating 'em, we just can't get enough of this fruit!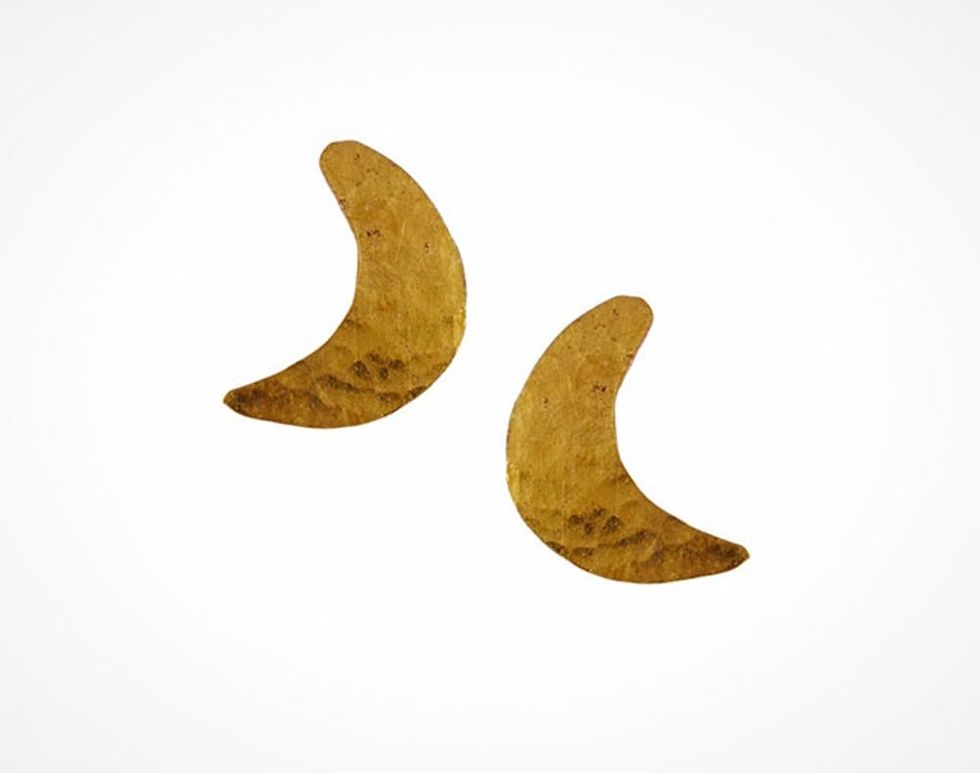 6. Made Crescent Stud Earrings ($24): These oversized crescent moons are the perfect pair to toss on for formal events when you want to standout in your own sequin-free way.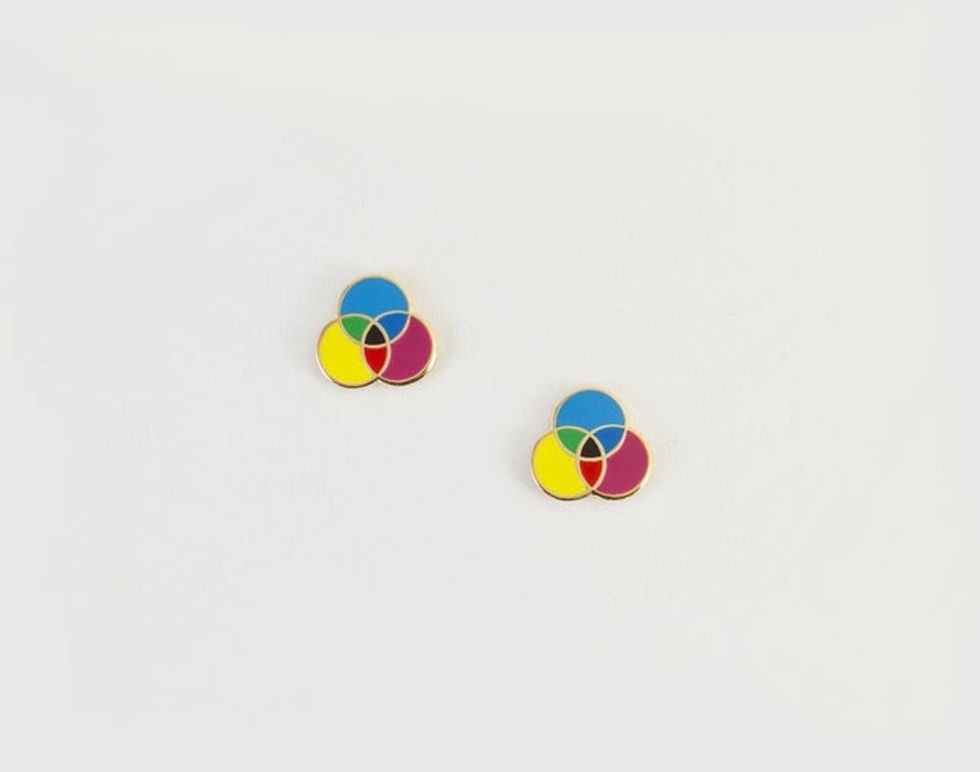 7. CMYK Enamel Ear Studs ($25): These are a must for color-lovers — wear the whole spectrum in two tiny studs!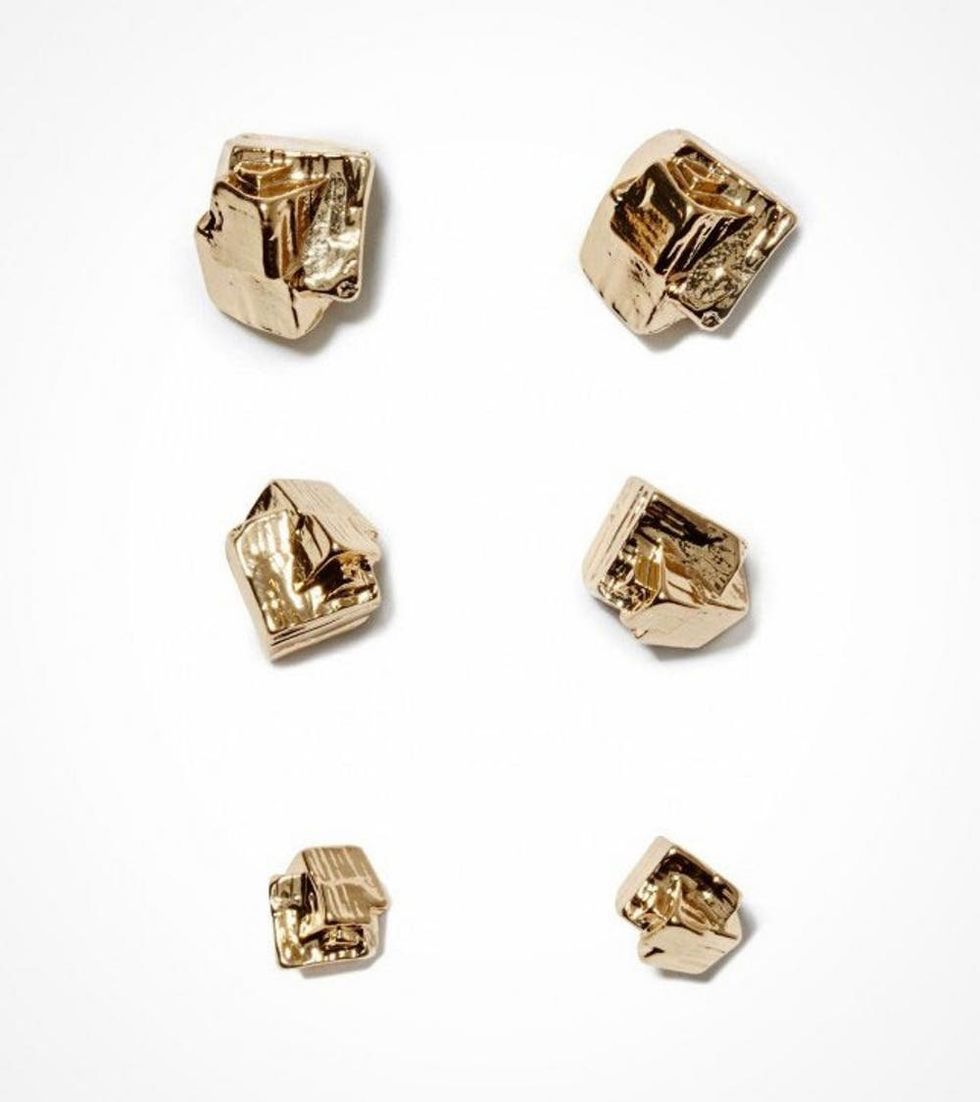 8. Rock On Earring Set ($20): Looking very rugged and free, this set of gold nugget earrings comes with three sizes so you can go bold or keep it subtle.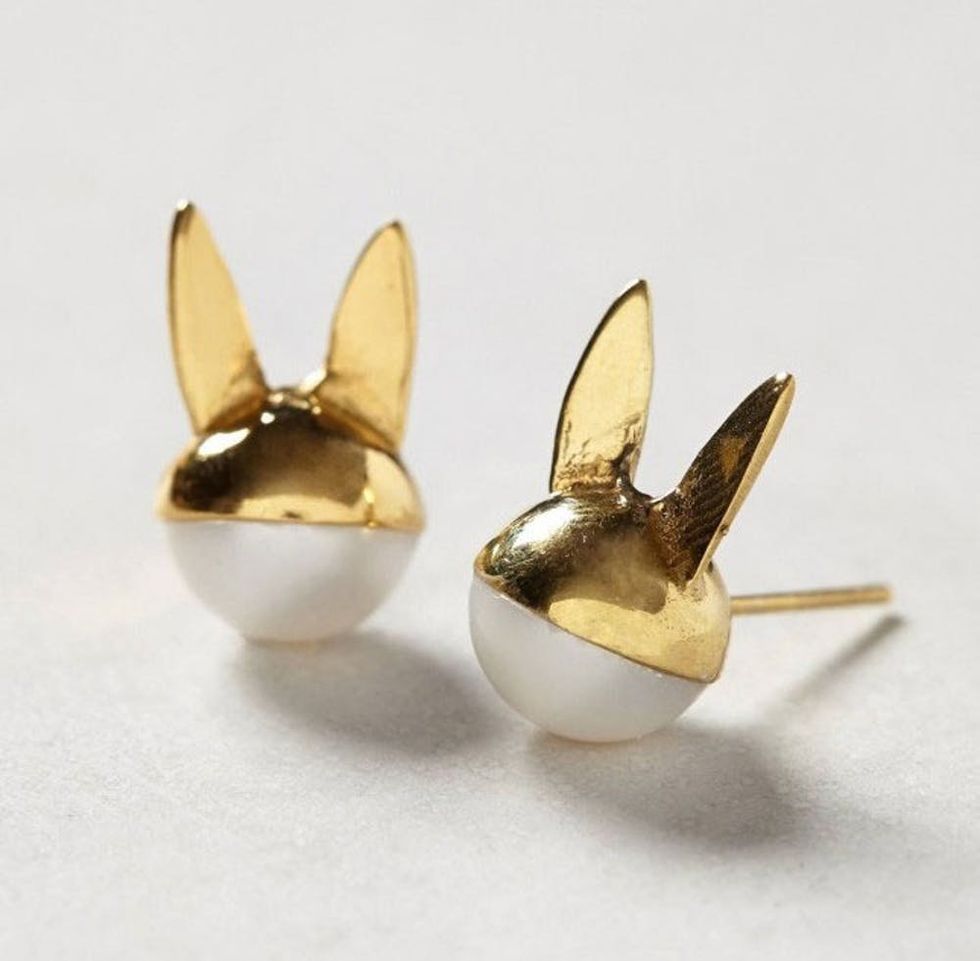 9. Bunny Pearl Posts ($230): Add a bit of humor to your jewelry box with these adorable little golden bunny ears.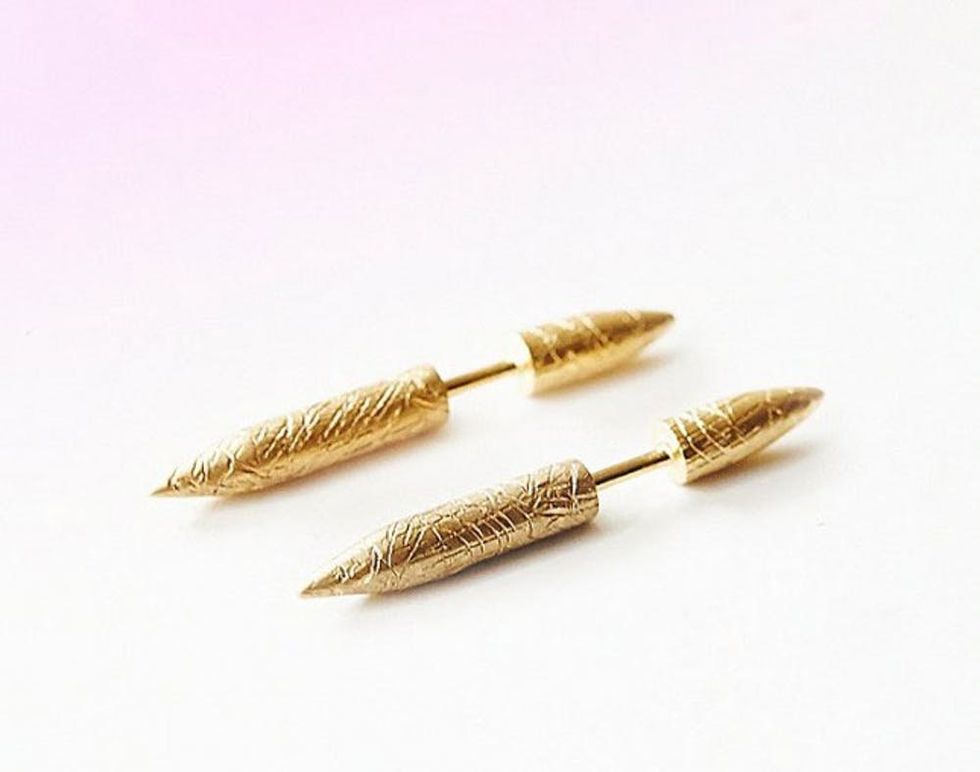 10. Bullet Stud Earring ($70): These textured gold earrings would look super chic with an elegant updo so you (well, and others!) can appreciate the elongated shape.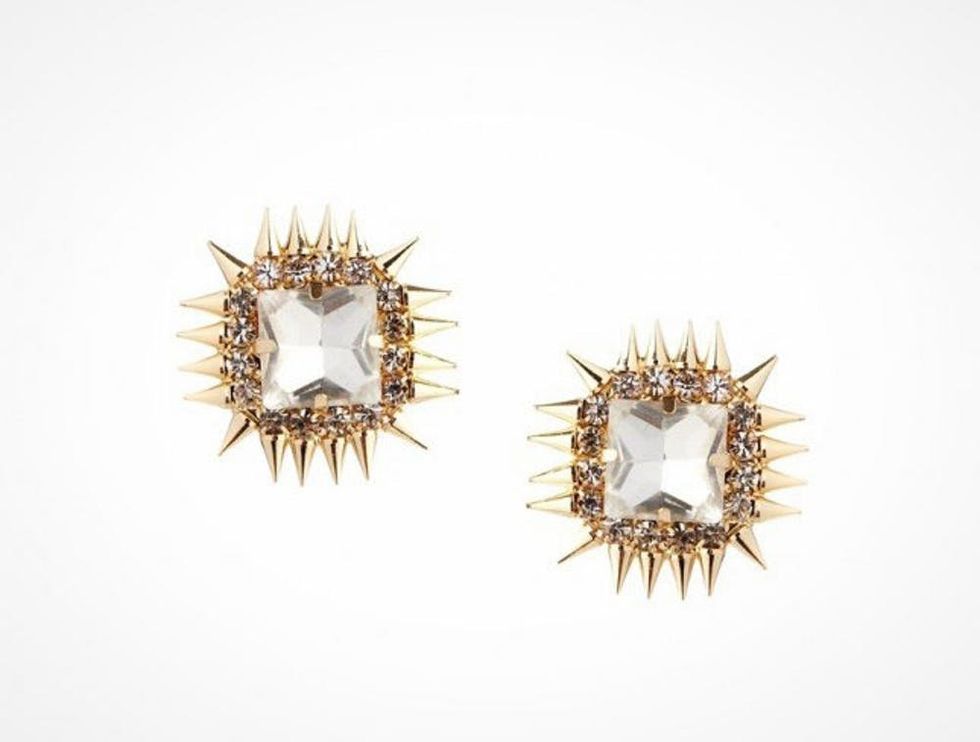 11. Rose Spike Stud ($35): If you prefer your bling with a bit of punk, then these feisty diamond studs are perfect for you.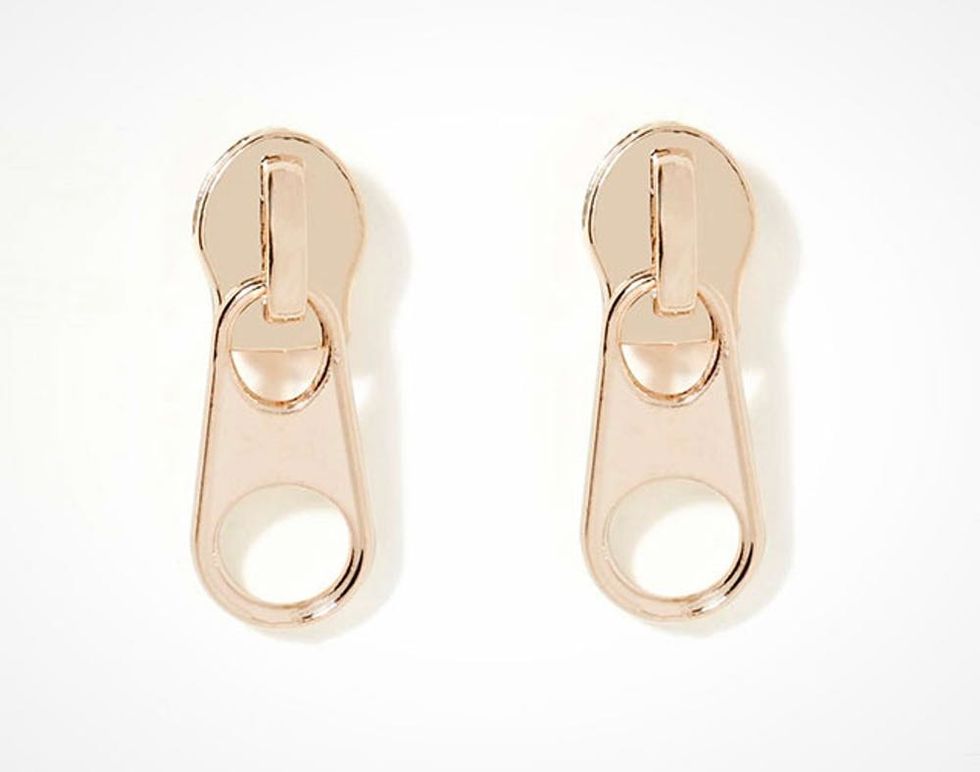 12. Zip It Earrings ($12): These earrings aren't just super playful, their gold plating makes them posh, too – rock with an LBD like you mean it!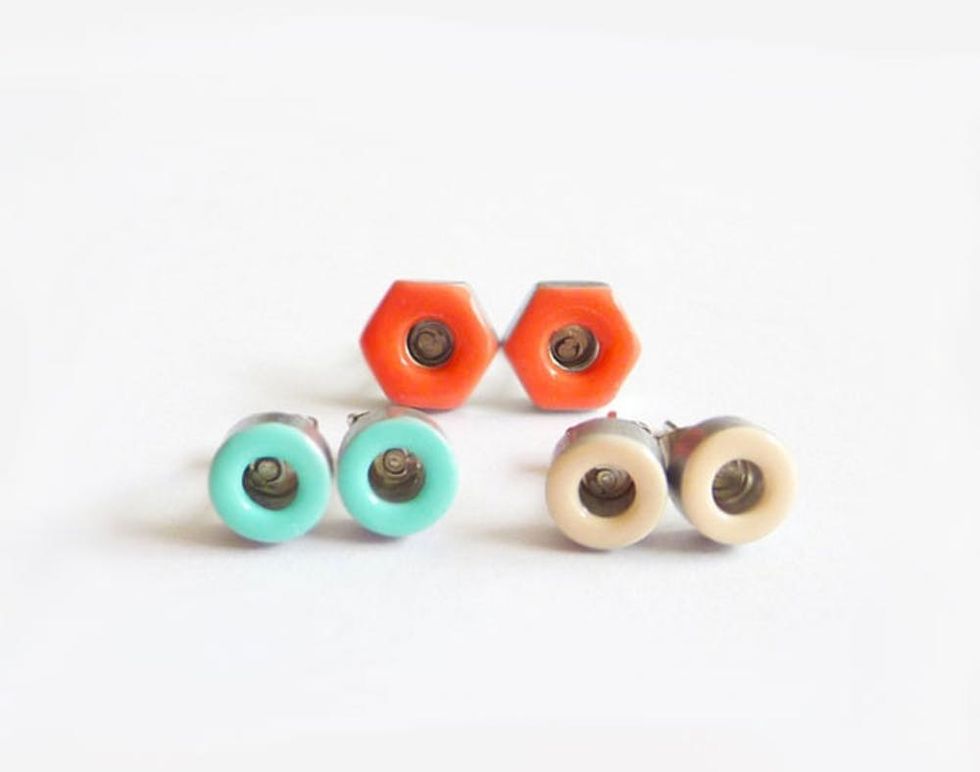 13. Color Block Earrings ($18): Whoa, hex nuts as earrings? We smell a trip to the hardware store and a DIY coming on…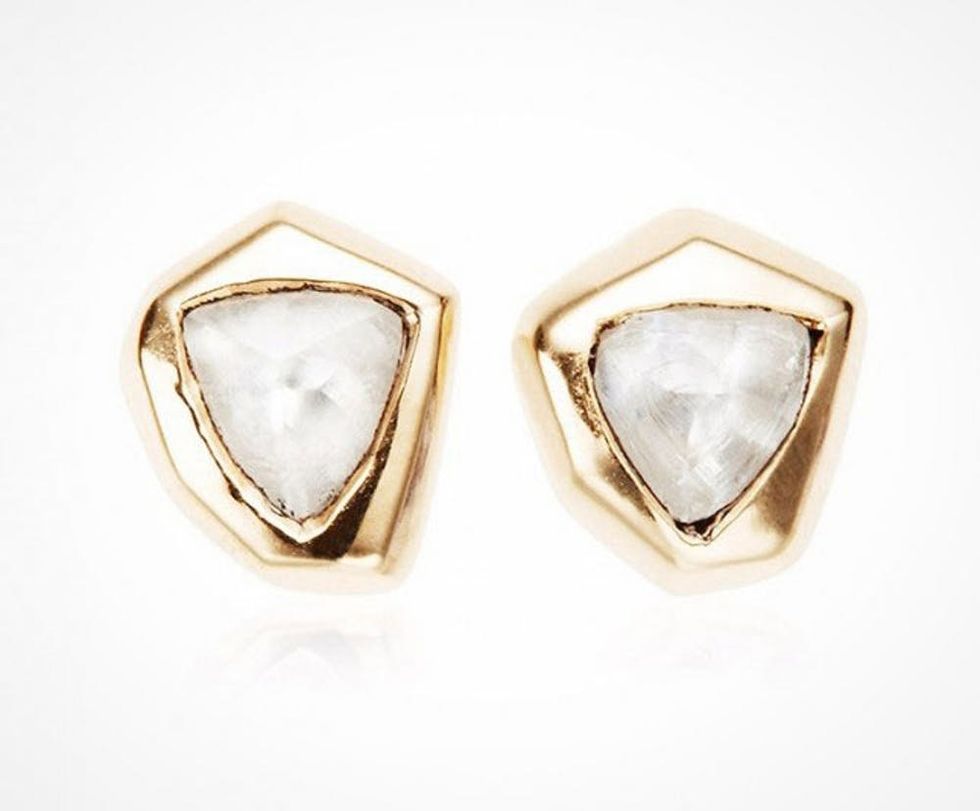 14. Cubist Stud Earrings ($3,000): These earrings feature an organic take on the classic diamond stud… and we're diggin' it.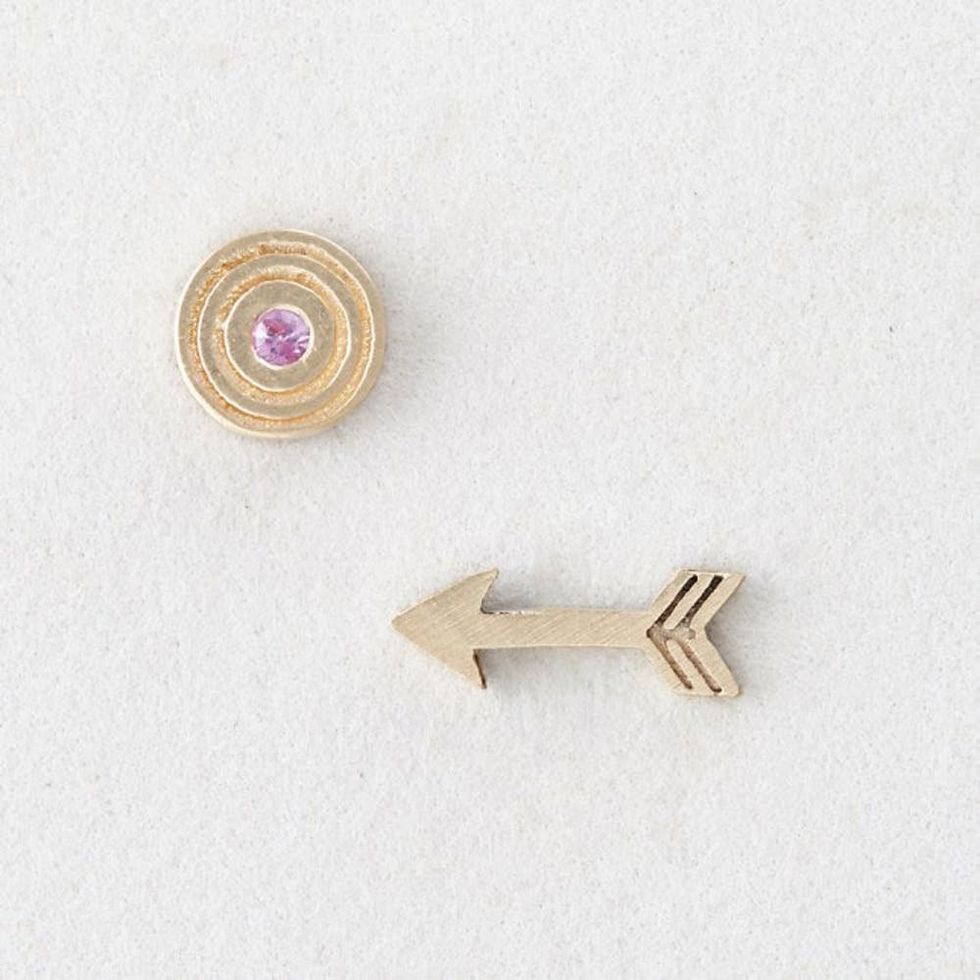 15. Target Earrings ($335): This mix and match is right on target (see what we did there?). These bullseye earrings feature a small pink sapphire bullseye and arrow shaped studs — so cute and worth the splurge!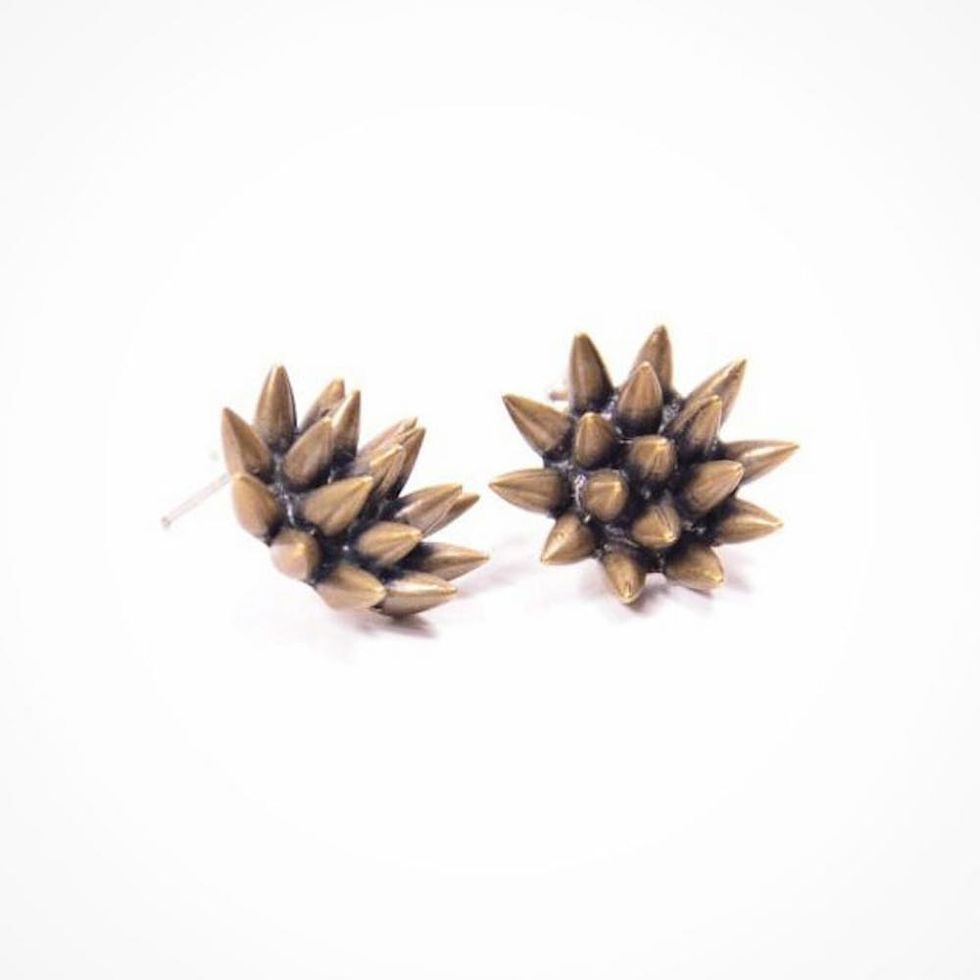 16. Bronze Spike Earrings ($65): Looking like something out of the sea, these handmade bronze studs will add elegant edge to any outfit.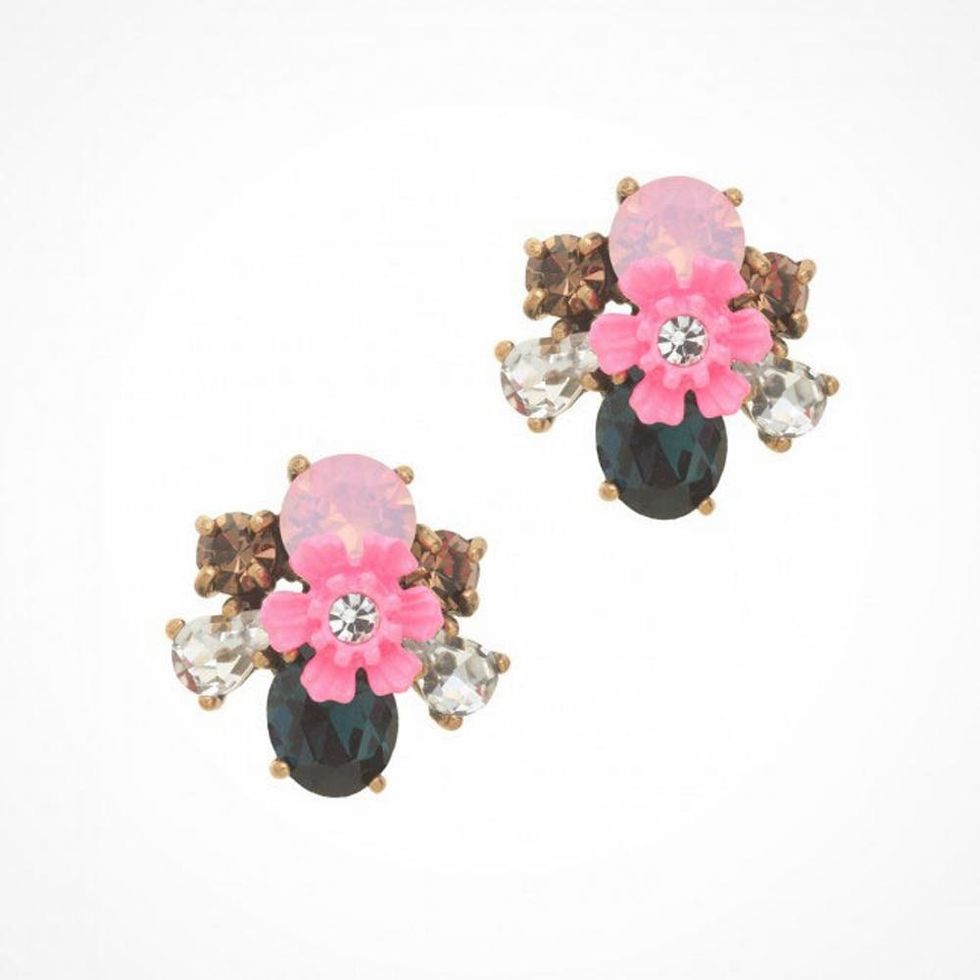 17. Posy Earrings ($45): Enjoy a fancy garden party in a pair of earrings with pink buds blooming in a cluster of blue, white and amber-hued crystals.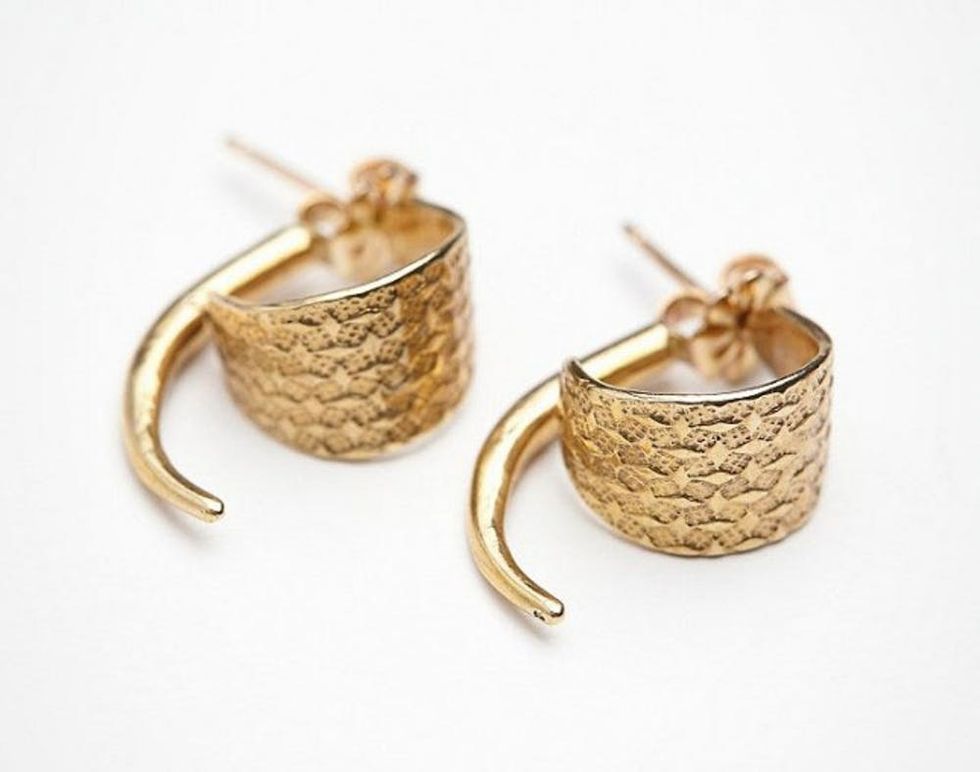 18. Delphine Talon Earring ($120): These textured gold cuffs come with talon dangles that curl around your ear. SO rad.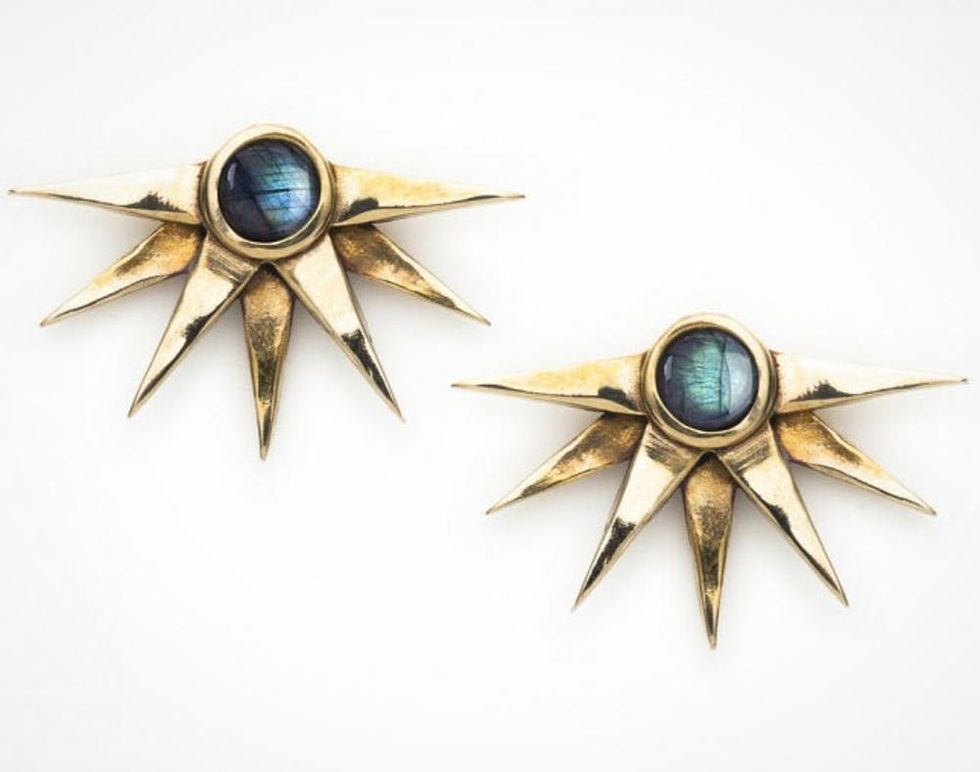 19. Sunburst Earrings($170): Once considered a stone of magic, these labradorite studs are delicate, yet sure to make a luminous statement.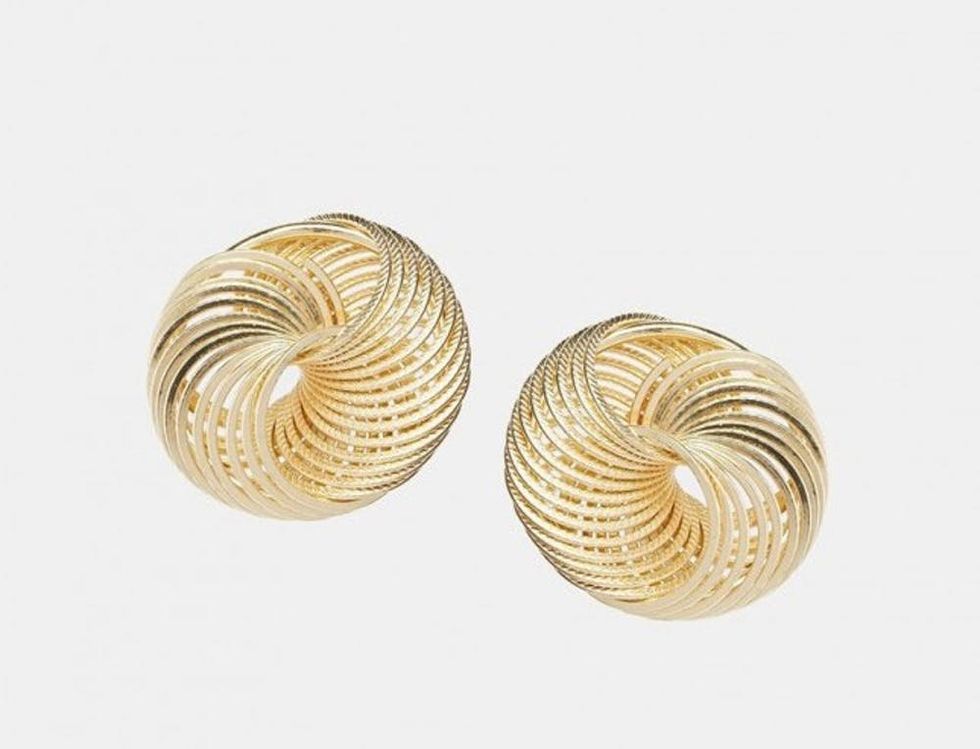 20. Circle Knot Earrings ($16): These edgy knot earrings remind us a bit of a squished slinky. There's no harm in that!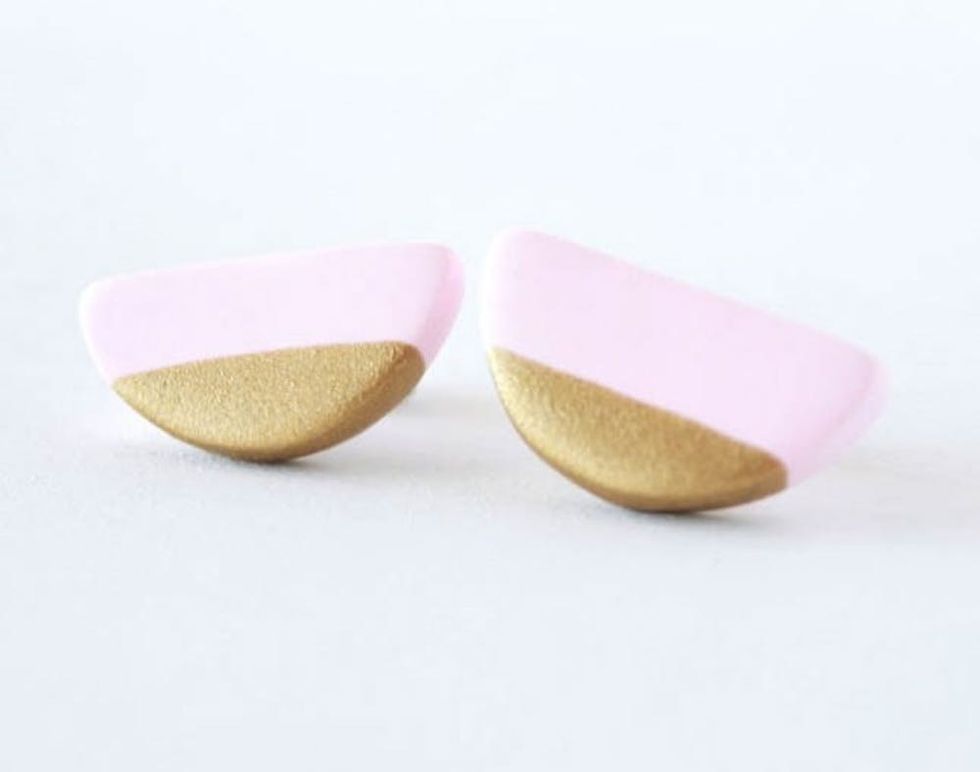 21. Gold Dipped Scallop Earrings ($14): These dainty stud earrings and their sweet scallop shape can go casual or fancy, depending on the occasion.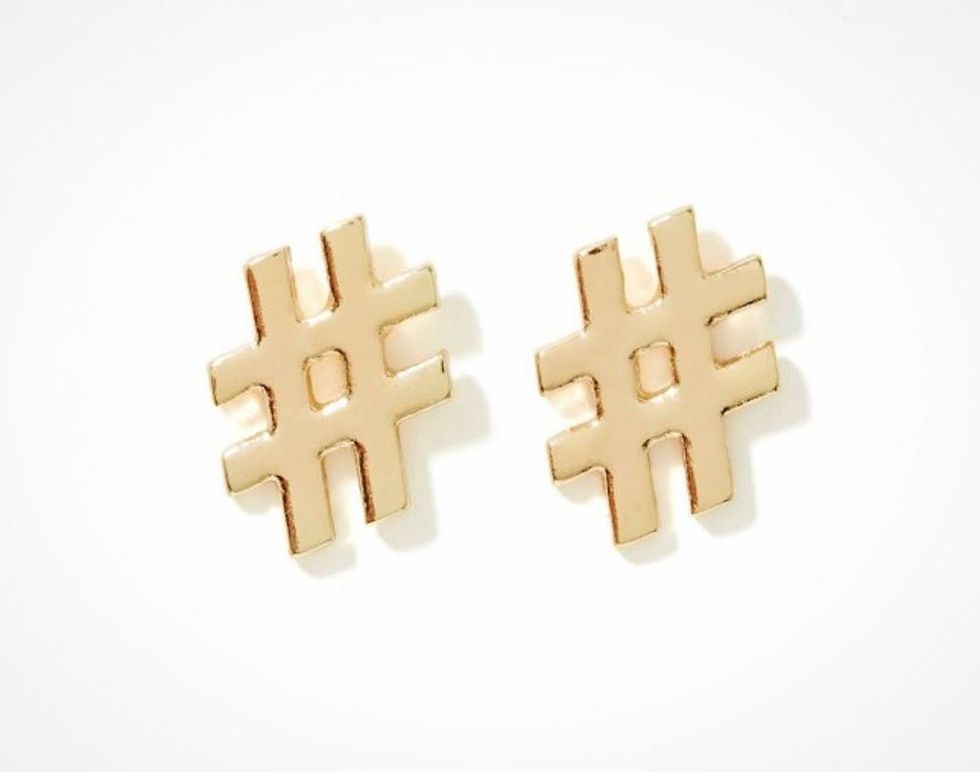 22. Get Social Earrings ($12): There's really only one thing to say about these hashtag earrings: #want.
What stud earrings do you have your eyes on right now? Let us know in the comments below!