17 Unexpected Recipes for Summer Grilling
Jun 19, 2016
By your 10th barbecue of the summer, you're over boring steaks and burgers, so why not shake things up at your next gathering with something unexpected? If you're already a lover of unusual grilled foods, you've come to the right place. We've got more than your basic grilled skewers and summer sangria recipes — think donuts, salads and breakfast foods. So sit back and prepare to drool over these 17 unexpected grilling recipes for your next summer barbecue.
---
1. Grilled Bacon: Get your day started on the right foot with grilled bacon. This recipe calls for parsley and garlic, which would def make for an impressive side for dinner, but keep it simple if you're serving in the morning. (via Bacon Today)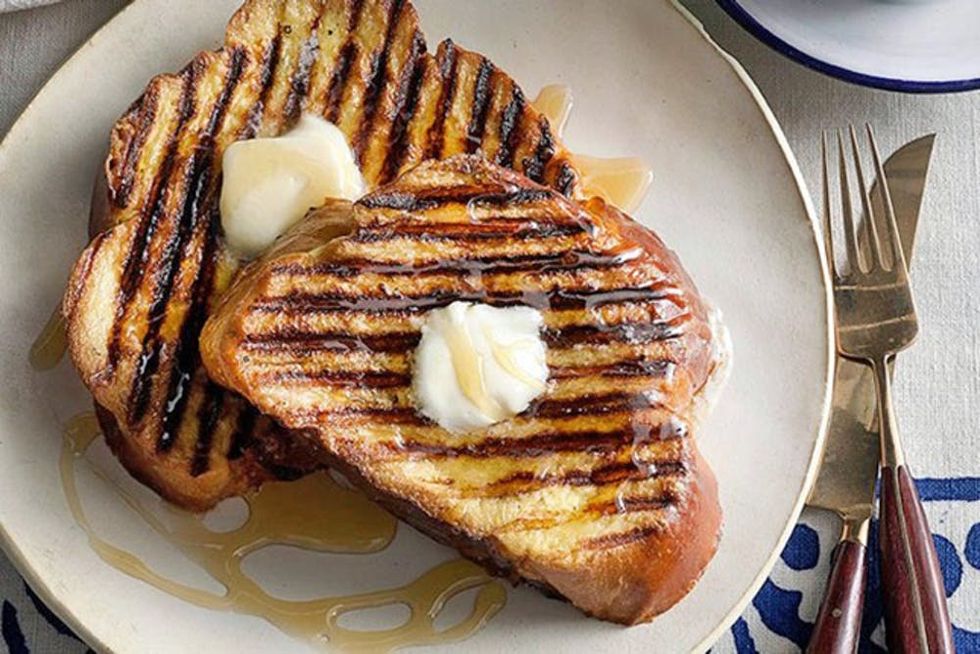 2. Vanilla French Toast: While you're at it, slap some French toast on that grill to give your brunch a major upgrade. Why didn't we think of this sooner? Brioche and vanilla take this recipe to the next level — just don't skimp on the half and half. (via Epicurious)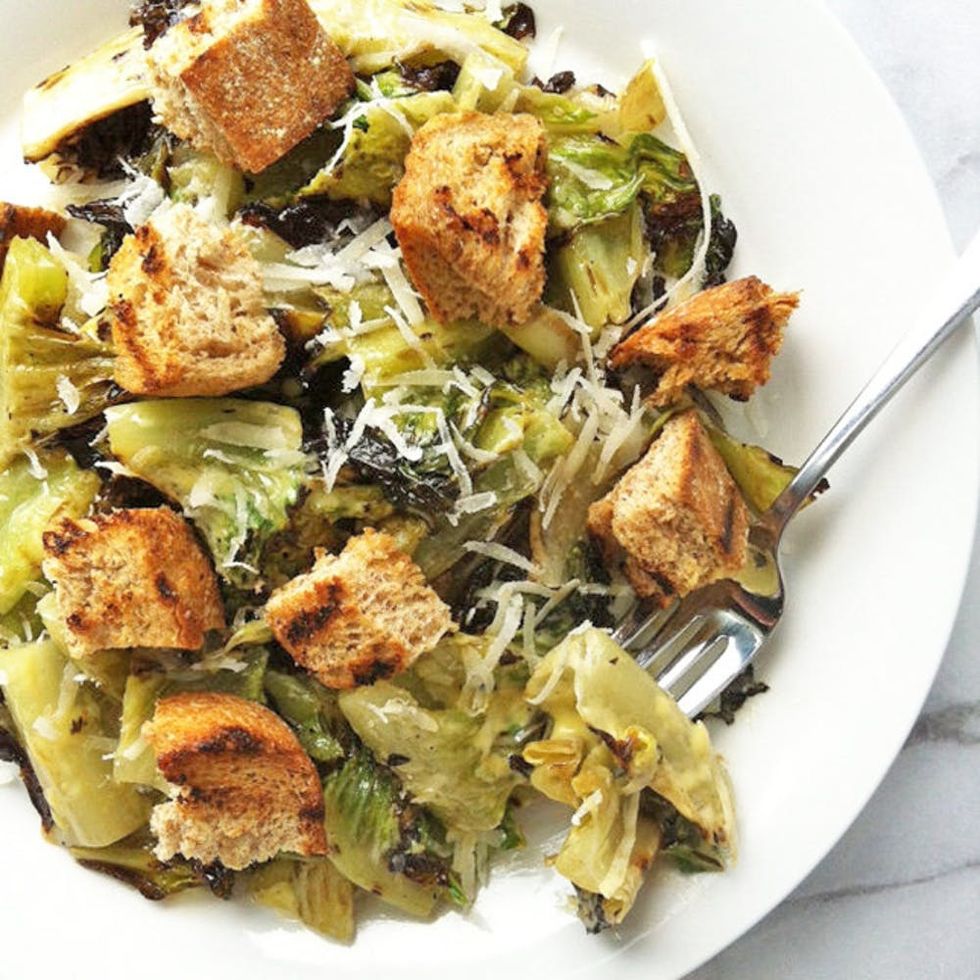 3. Grilled Caesar Salad: If we're talking brunch and the coals are already hot, why not throw on some romaine and really impress your guests? This grilled salad is a fun twist on the traditional Caesar. (via Delish)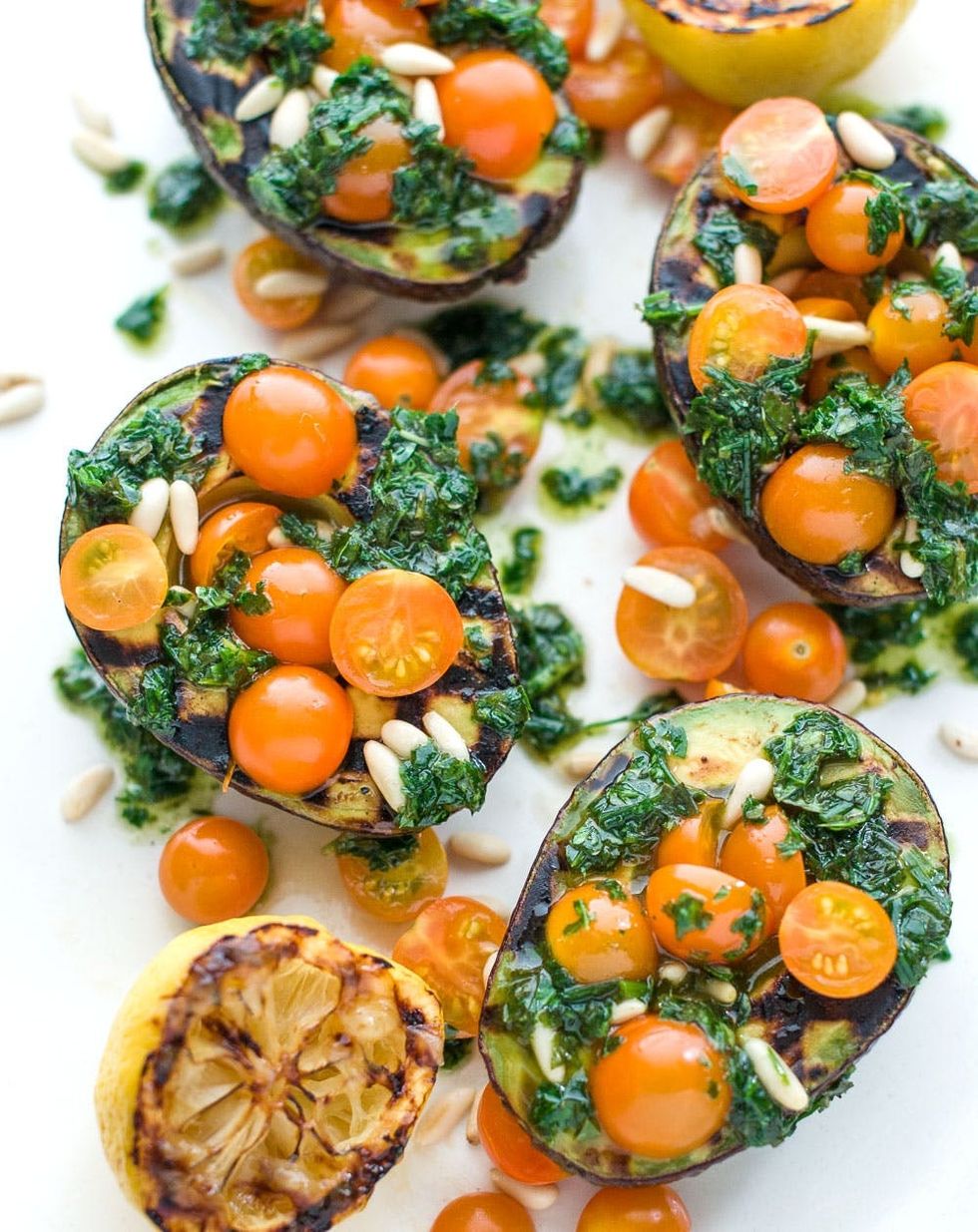 4. Grilled Avocado: If you've never grilled an avocado, you're really missing out. This simple snack pairs grilled avos and lemons with a robust herb topping. Cherry tomatoes brighten up the dish for a healthy, filling snack. (via Chimera Obscura)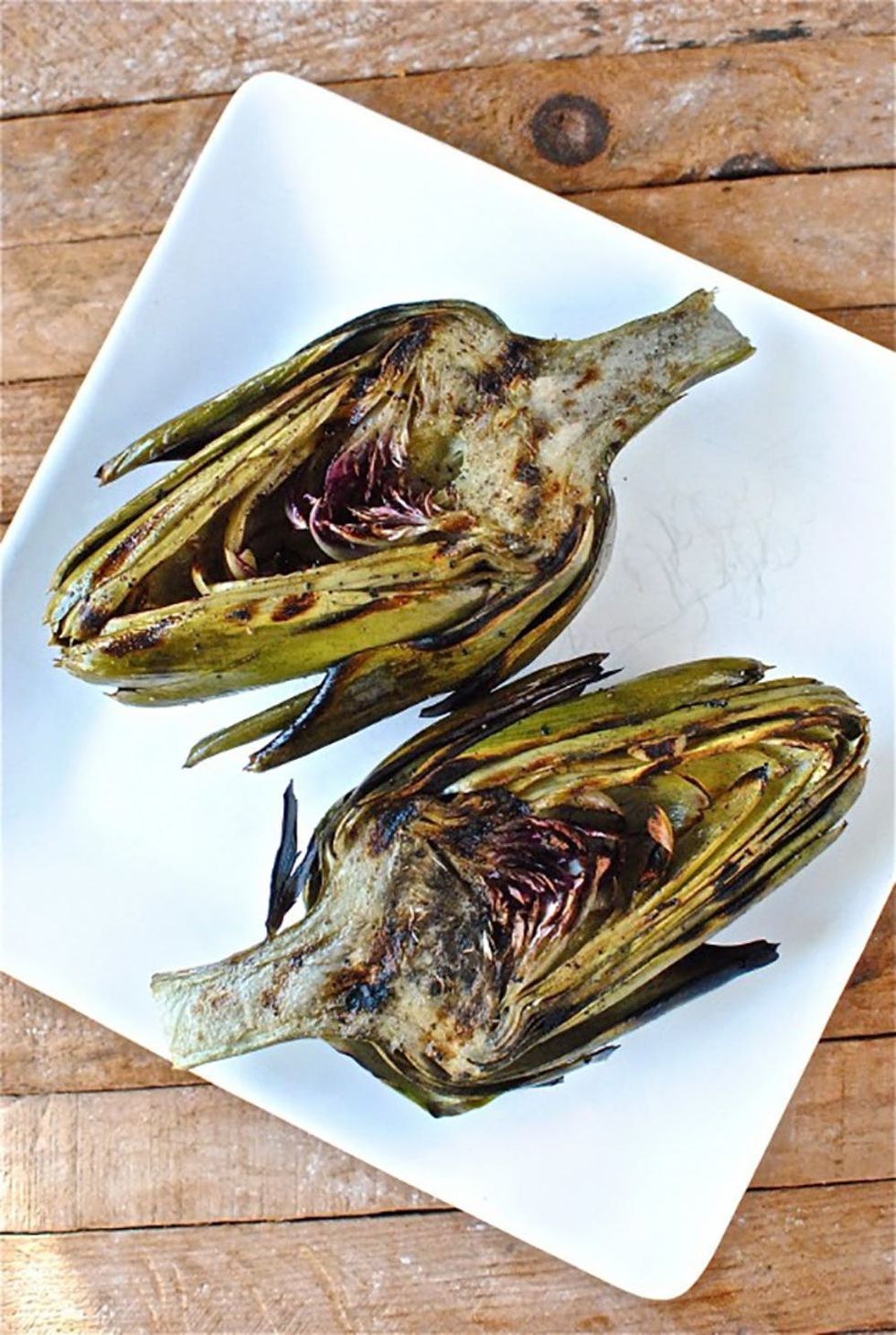 5. Grilled Artichokes: Grilled artichokes are one of the true joys of summer, and they're simple to master. The trick is to cut the choke in half first and boil before dropping it on the grill for that perfect char. Serve with garlic butter and lemon or enjoy it bare. (via Bev Cooks)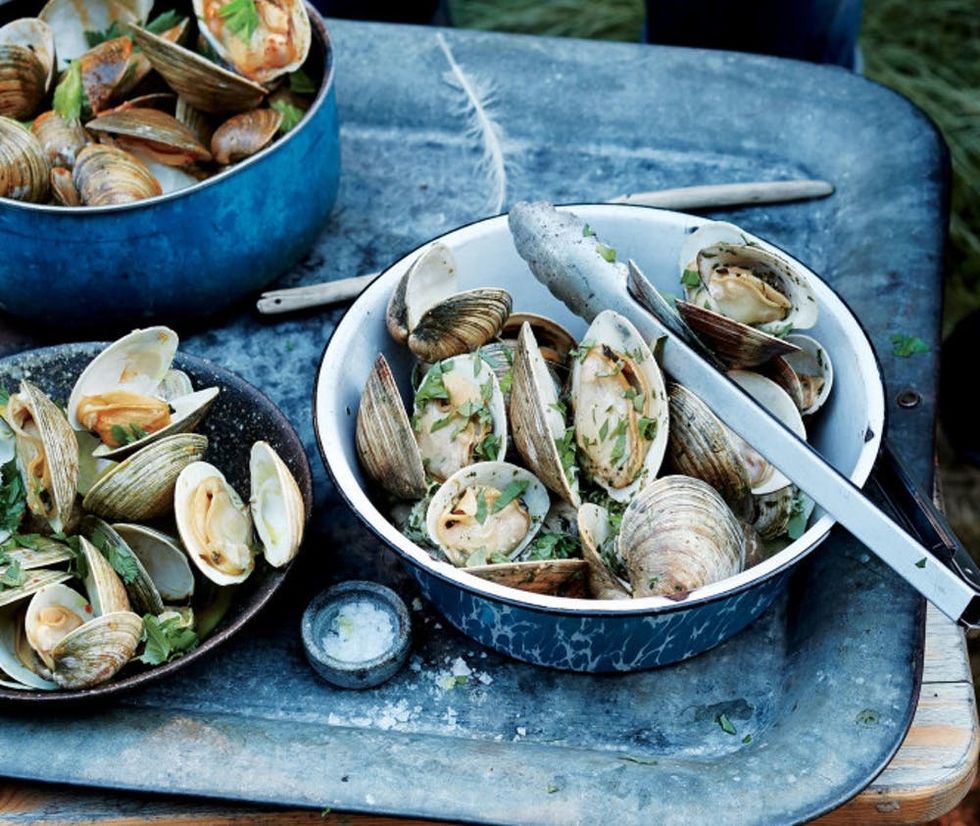 6. Grilled Clams in Spiced Paprika Butter: Toss some clams with this herb butter and throw on the grill for 3-5 minutes and you're good to go. Could cooking seafood get any simpler? (via Bon Appetite)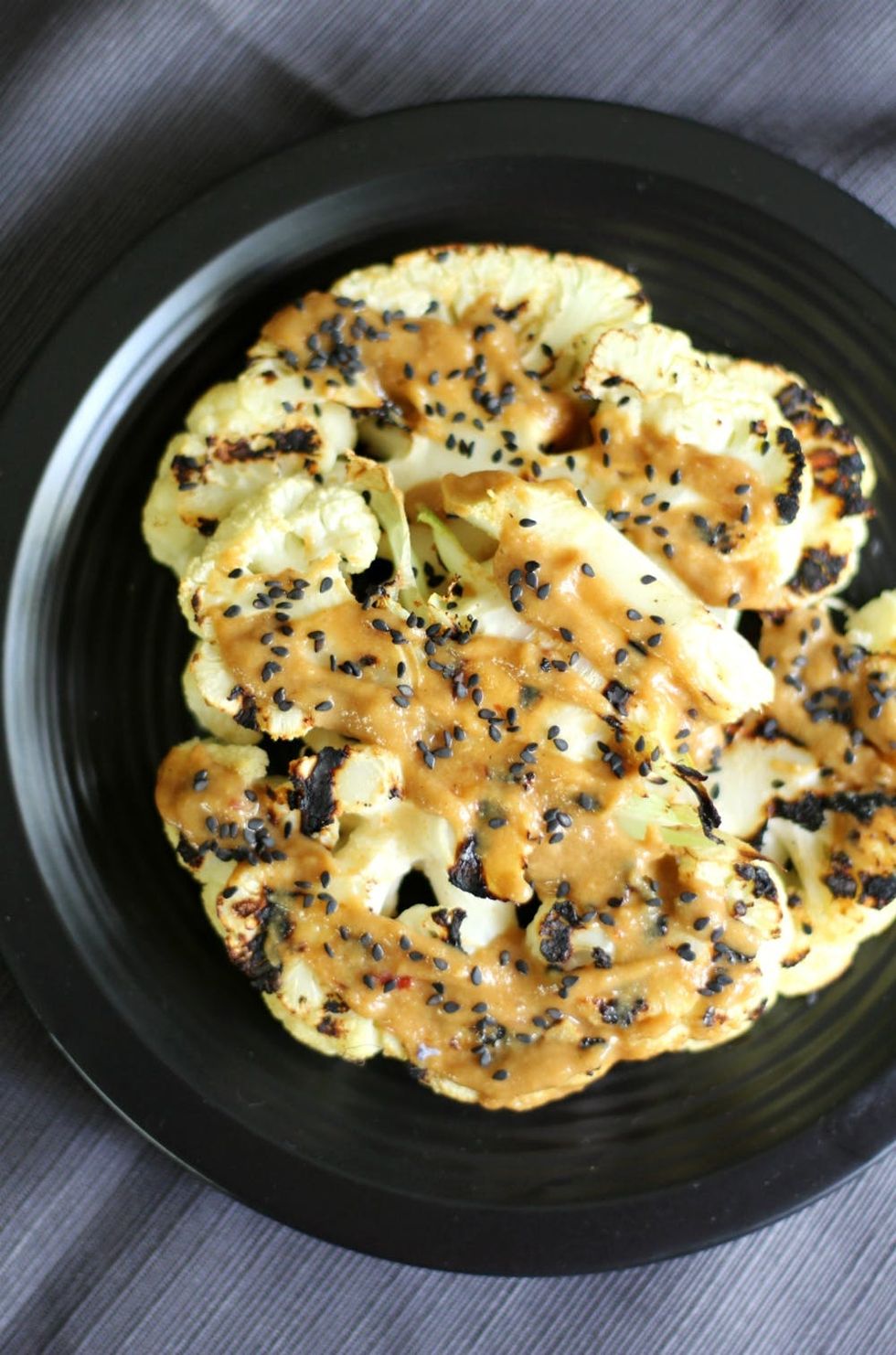 7. Ginger Cauliflower Steaks With Tahini Sauce: Did you know you could slice cauliflower into steaks and just toss them on the grill? Be sure to make some extra tahini sauce, because you'll want to put it on everything. (via Strength & Sunshine)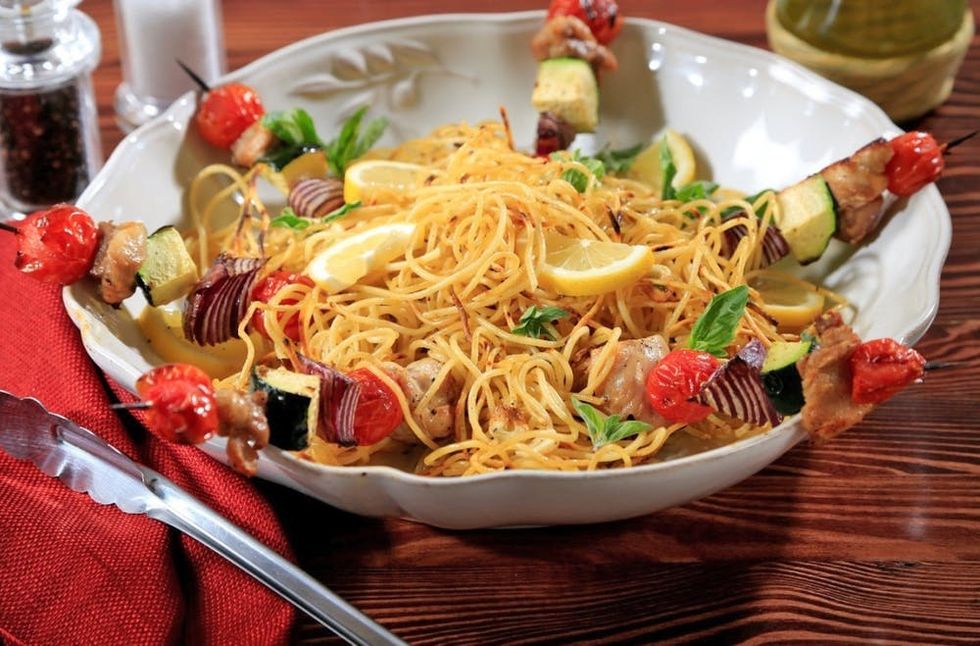 8. Grilled Spaghetti: Grilled pasta? Why not! Grill up some veggie skewers first, then toss some pre-cooked noodles in a grill basket and you've got pasta like you've never tasted before. (via Passion for Pasta)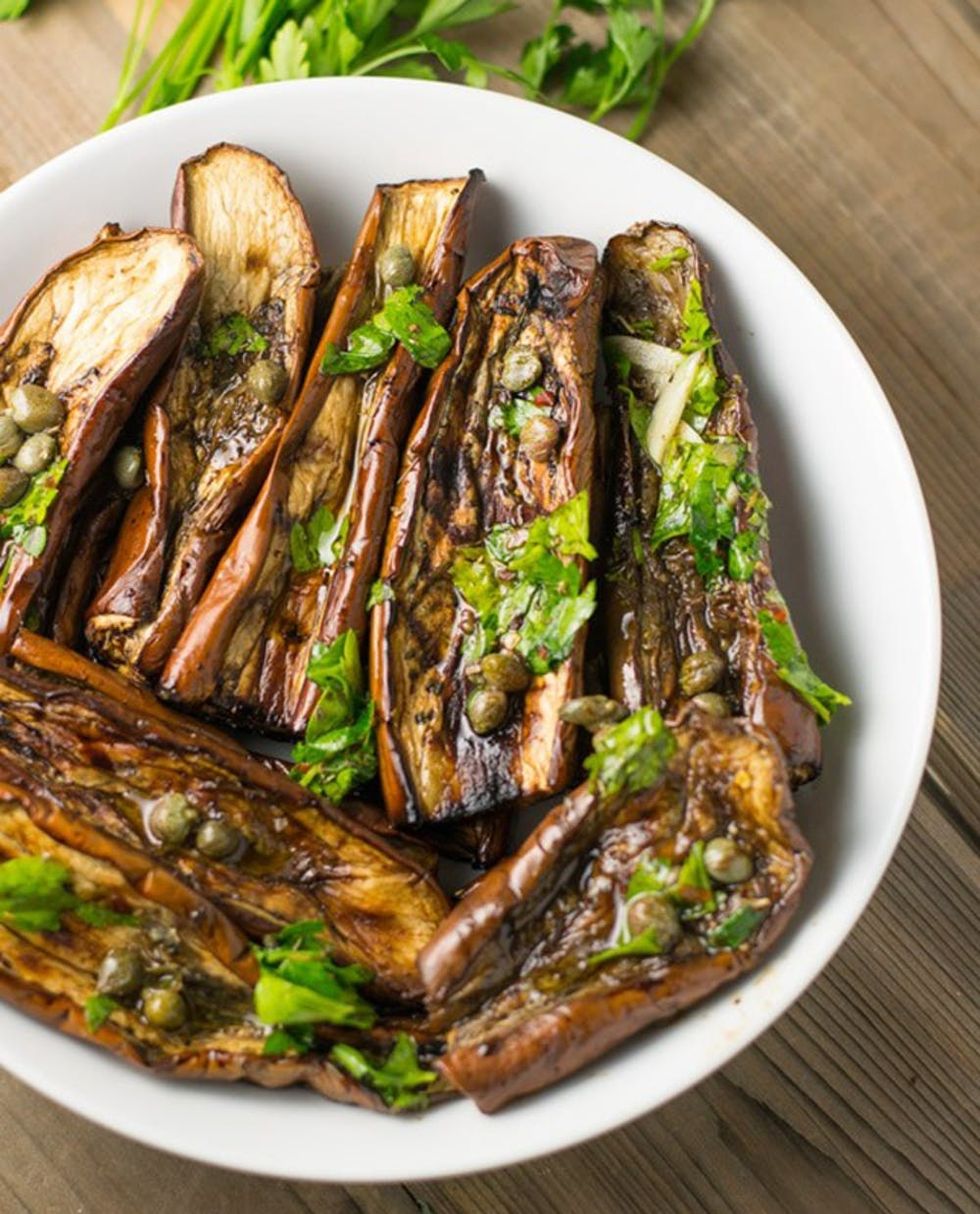 9. Grilled Eggplant Salad: Eggplant can be tricky to get right, but not so with this super easy grilled salad recipe. Capers and parsley lend an unexpected brightness, while balsamic vinegar adds a dose of tangy goodness. Chill before serving for a truly remarkable salad. (via Salu Salo)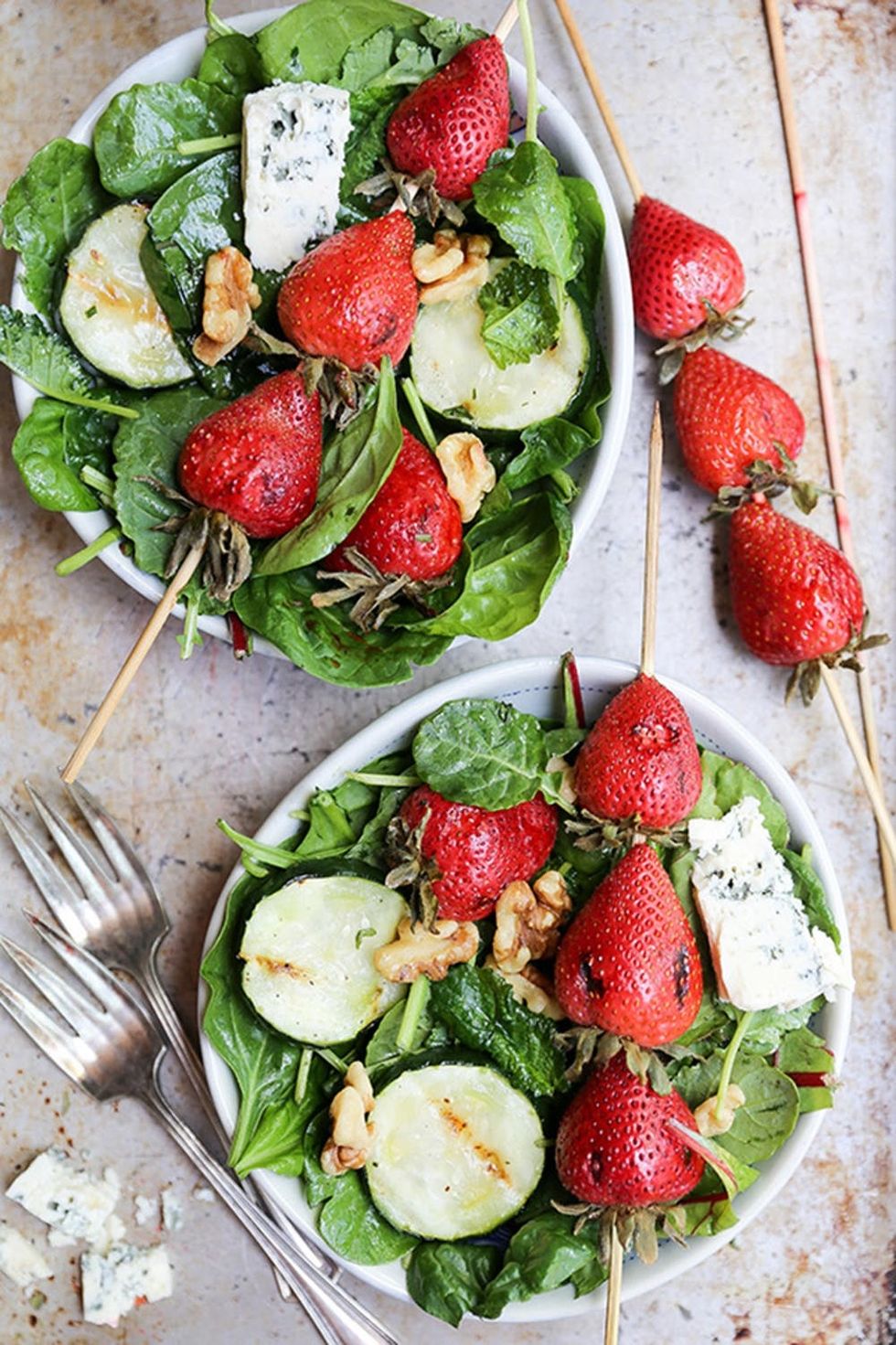 10. Grilled Strawberry Cucumber Salad: How pretty is this salad? We never would've thought to put cucumbers on the BBQ, and these grilled strawberries would be great for a number of dishes. You're going to love the sweet herbal dressing too. (via Oh My Veggies)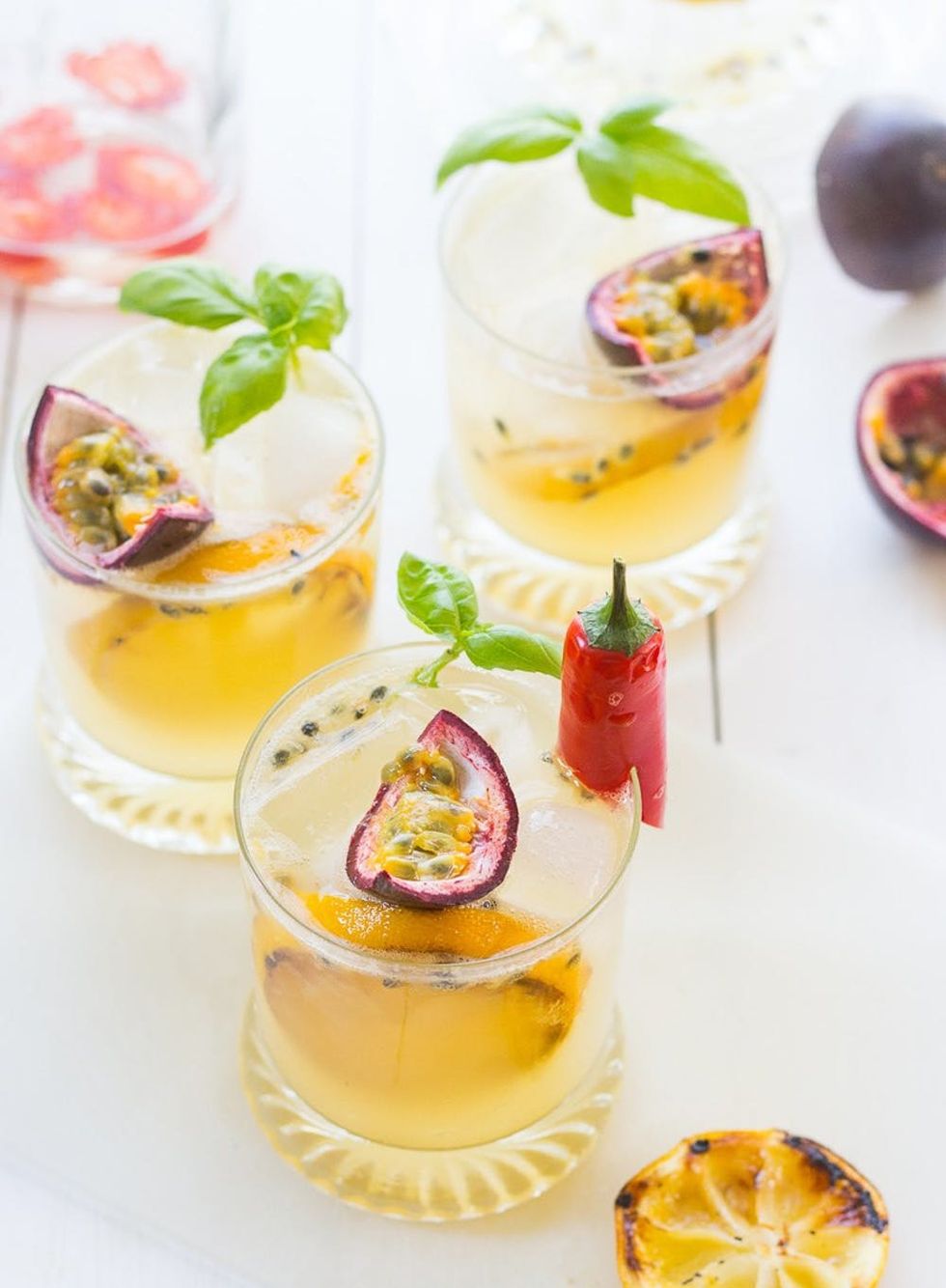 11. Grilled Lemon Chili Passionfruit Cocktail: Let's mix it up with a drink! Grilled lemons with sugar add a smokiness to this chili-infused cocktail. Be sure to slice up some extra passionfruit, because everyone's going to be calling for seconds of this beauty. (via Girl on Bloor)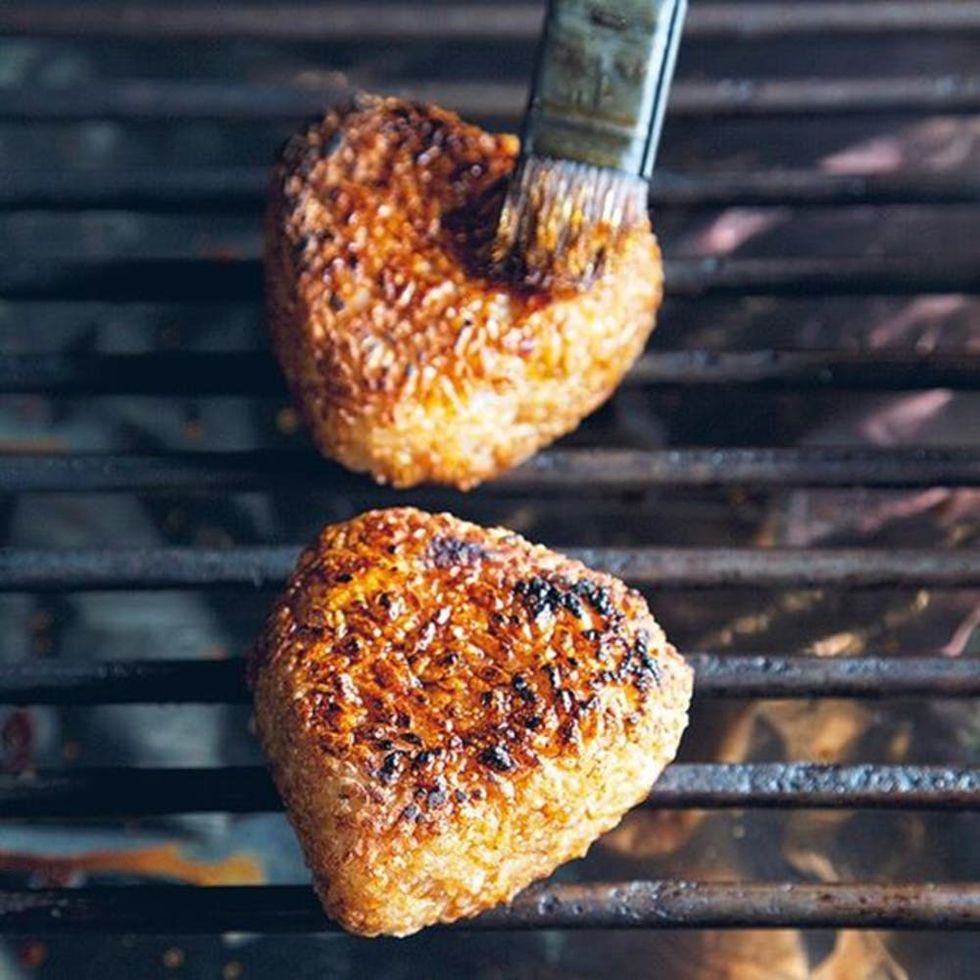 12. Yaki Onigiri: Sizzling rice bowl meets finger food when onigiri hits the grill. Try stuffing these rice balls with your favorite filling and you've got your new favorite outdoor munchie. (via Epicurious)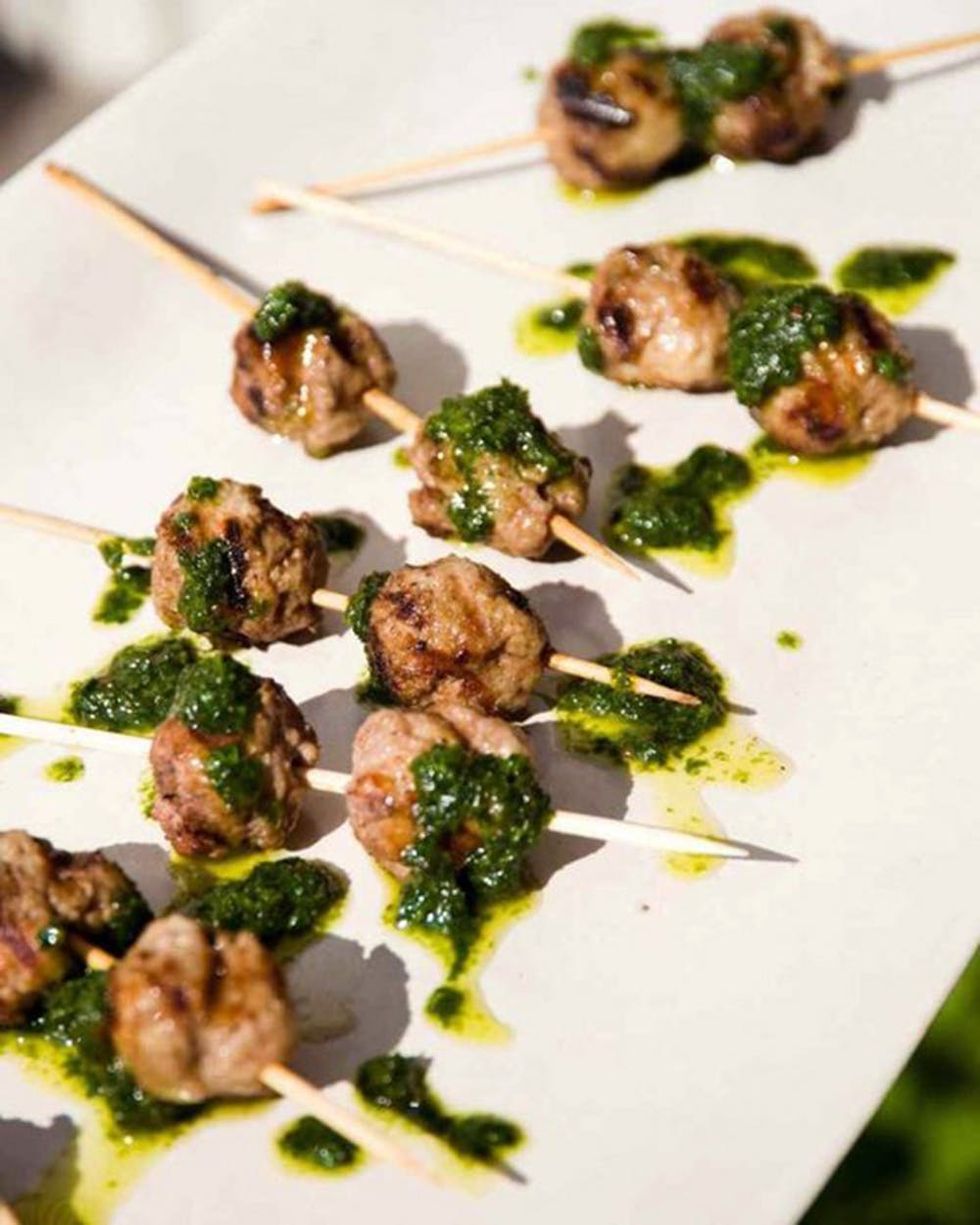 13. Lamb Meatballs With Salsa Verde: We've grilled plenty of burgers in our time, but never meatballs. Try these bites with lamb (or beef, if you're not feeling adventurous) for a fun new grilling go-to. The skewers make them easy to turn. (via Martha Stewart)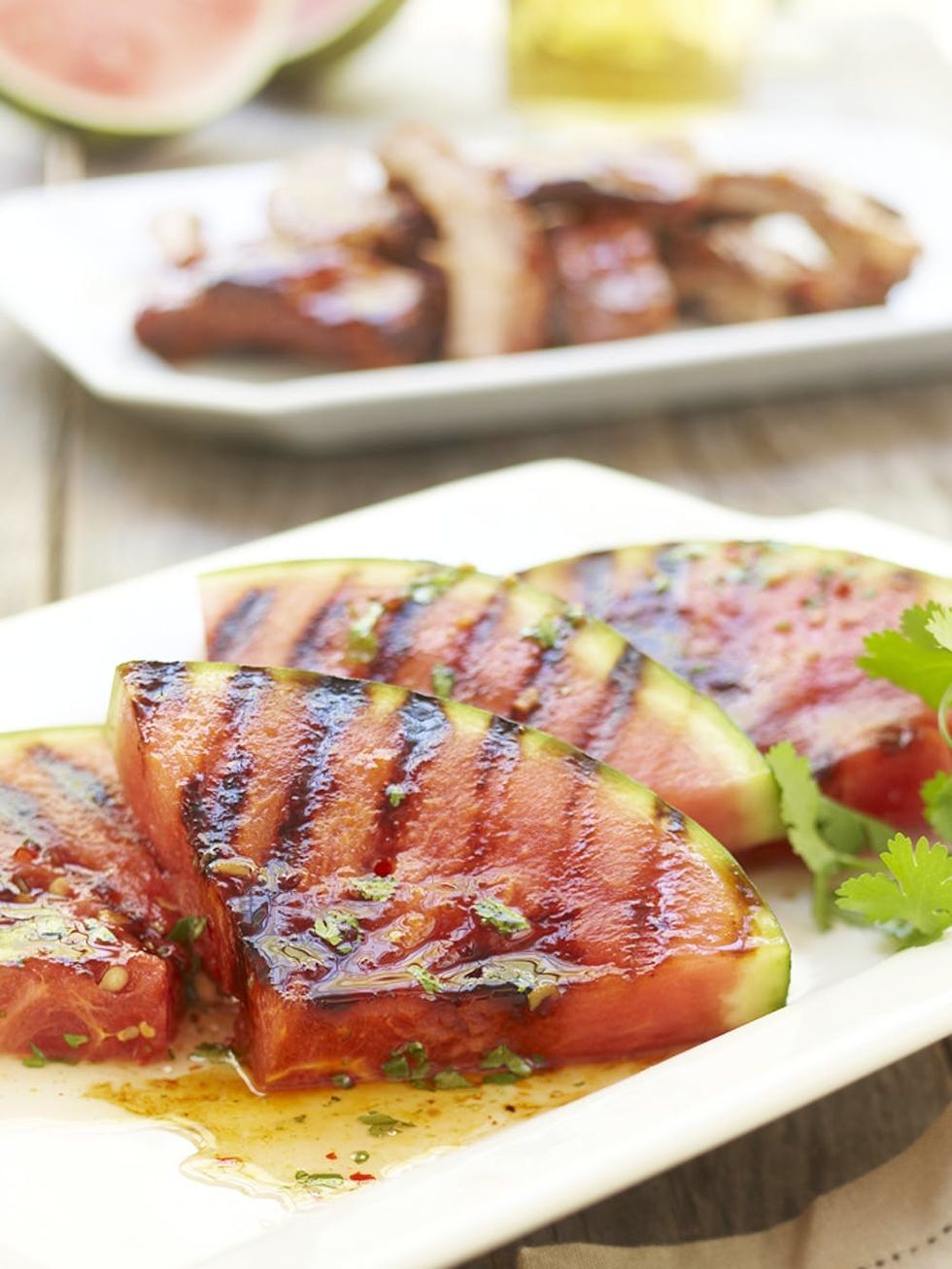 14. Grilled Spicy Watermelon: Meet your new summer BBQ BFF. Since you know you'll already have a watermelon at your picnic, blow everyone's minds and throw some slices on the grill. Toss in a sweet chili sauce for a taste sensation. (via Watermelon.org)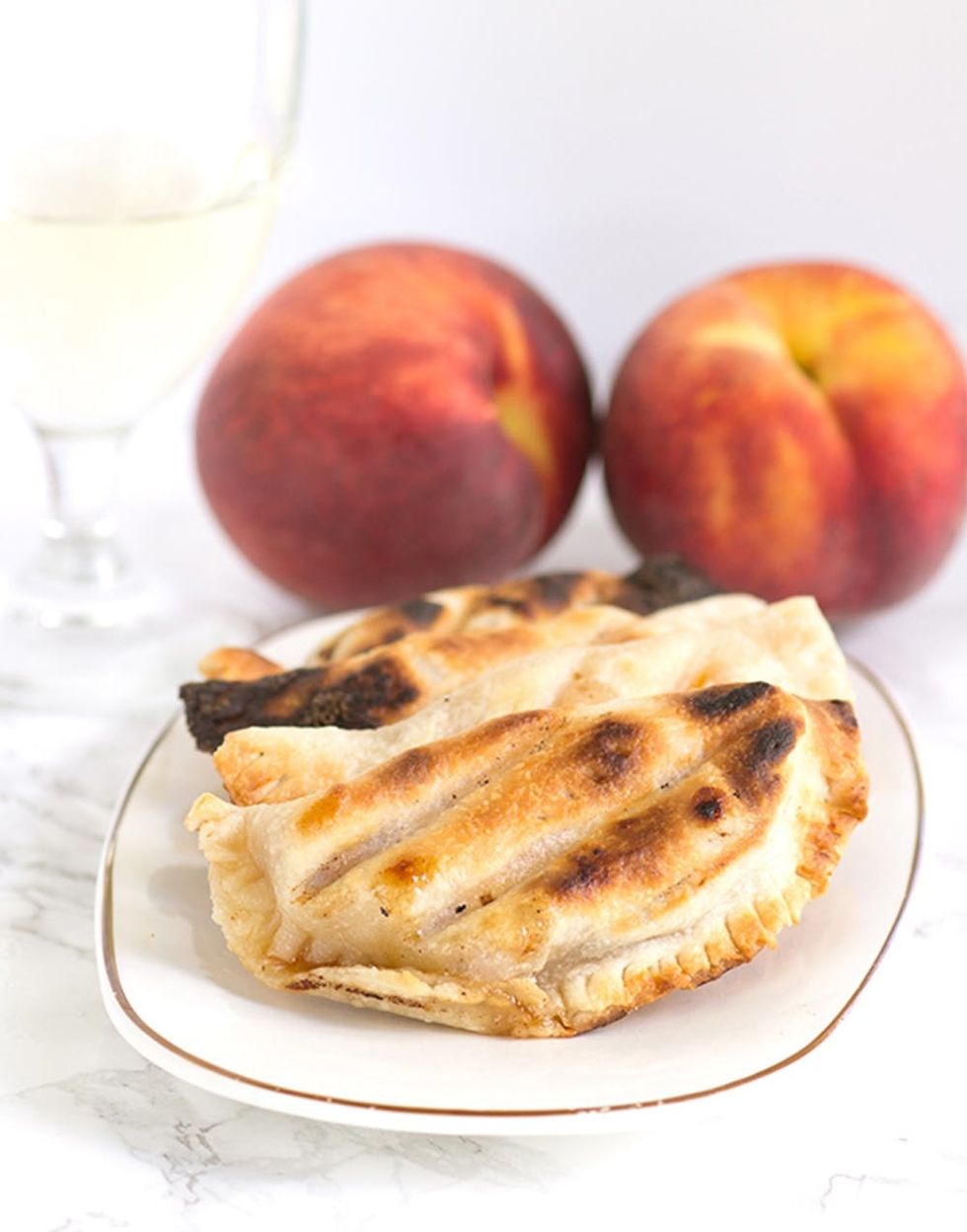 15. Grilled Peach Pies: With store-bought pie crusts and the fresh or frozen fruit of your choice, you can have individual pies fresh from the grill in no time. It's the perfect treat to whip up while you're sitting around the campfire. (via Cookie Dough and Oven Mitt)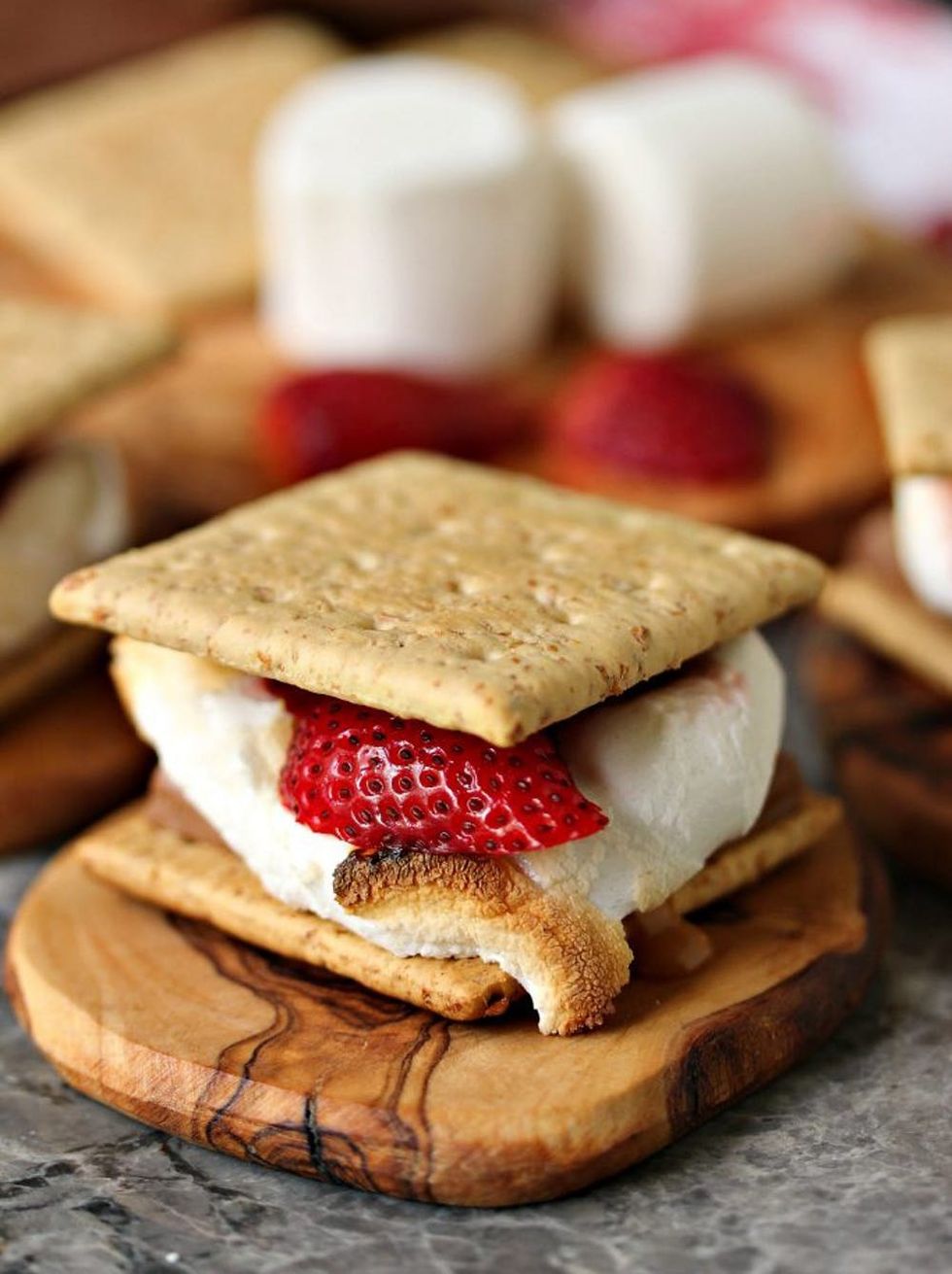 16. Grilled Strawberry and Caramel Smores: Maybe you've grilled marshmallows for your s'mores before, but have you used caramel-filled chocolates and added strawberries? Everything takes a turn on the BBQ in this summertime treat. (via Cravings of a Lunatic)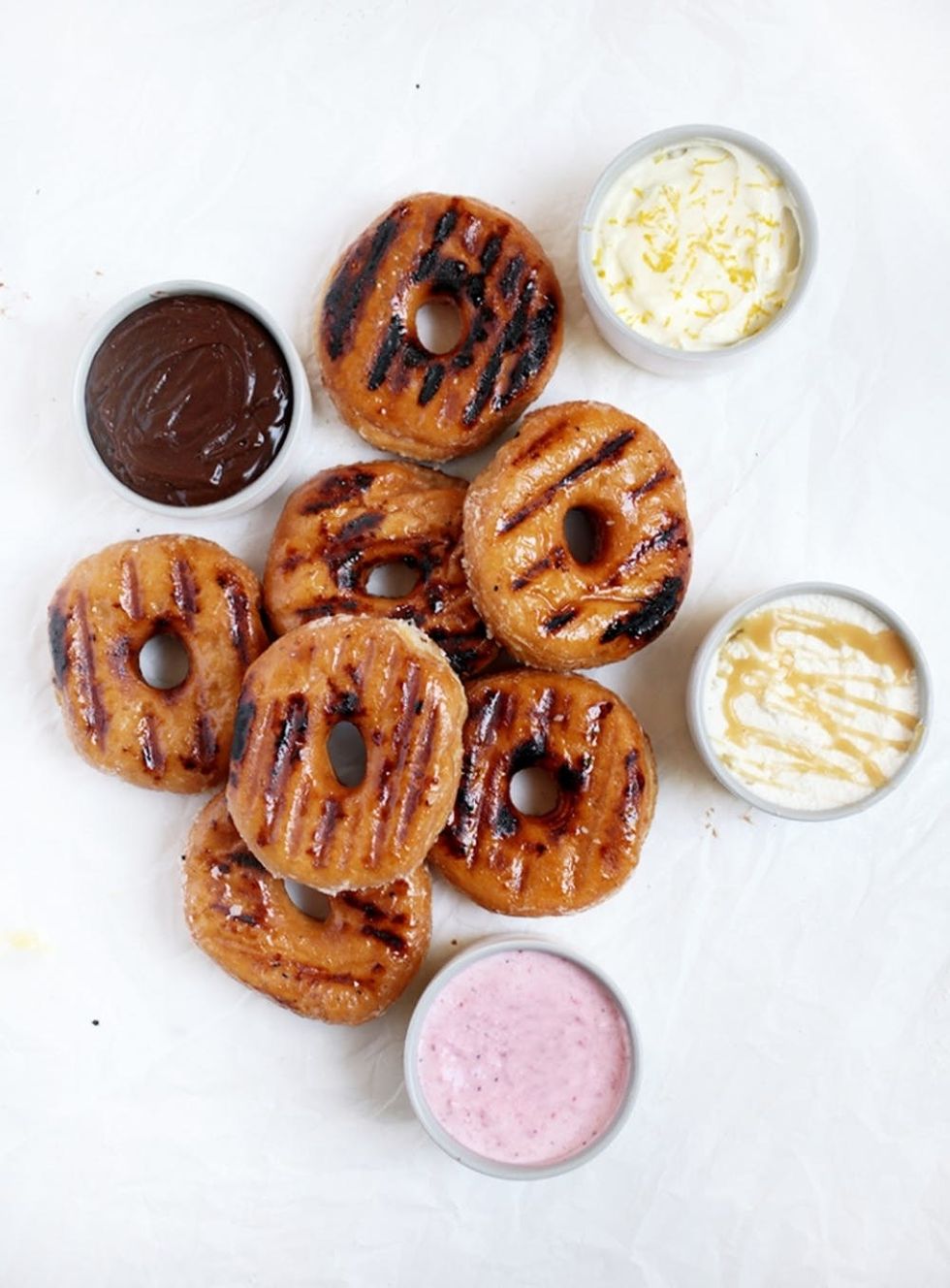 17. Grilled Donuts: Pick up a box of glazed donuts and toss them on the grill for the simplest dessert ever. Try out one of the many dips included and make it a donut party! (via The Merry Thought)
Follow us on Pinterest for more easy + delicious recipe ideas.