Yes, the Kavanaugh Allegations Are Absolutely Political — And They Should Be
Sep 24, 2018
From the moment Dr. Christine Blasey Ford bravely came forward to publicly accuse SCOTUS nominee Brett Kavanaugh of sexual misconduct — delaying the vote on his Supreme Court confirmation — conservatives (including President Trump) have claimed there's a "liberal conspiracy" afoot. A second accuser, Deborah Ramirez, has since come forward with her own accusations of sexual misconduct against the judge in a New Yorker story published Sunday. Ramirez, whose claim against Kavanaugh dates back to when the two were in college, has also been widely dismissed as a liberal who wants to make sure a conservative judge doesn't get on the Supreme Court bench. President Trump calls the allegations "totally political."
Though there is no evidence whatsoever of any sort of conspiracy behind the allegations, Trump is right about one thing: pursuing them amid Kavanaugh's hearings is indeed political. But there's nothing inherently wrong with something being "political" — especially a literal political event, which is what Kavanaugh's confirmation hearing is. Ford herself has said she felt it was her civic duty to speak up about what Kavanaugh allegedly did to her.
---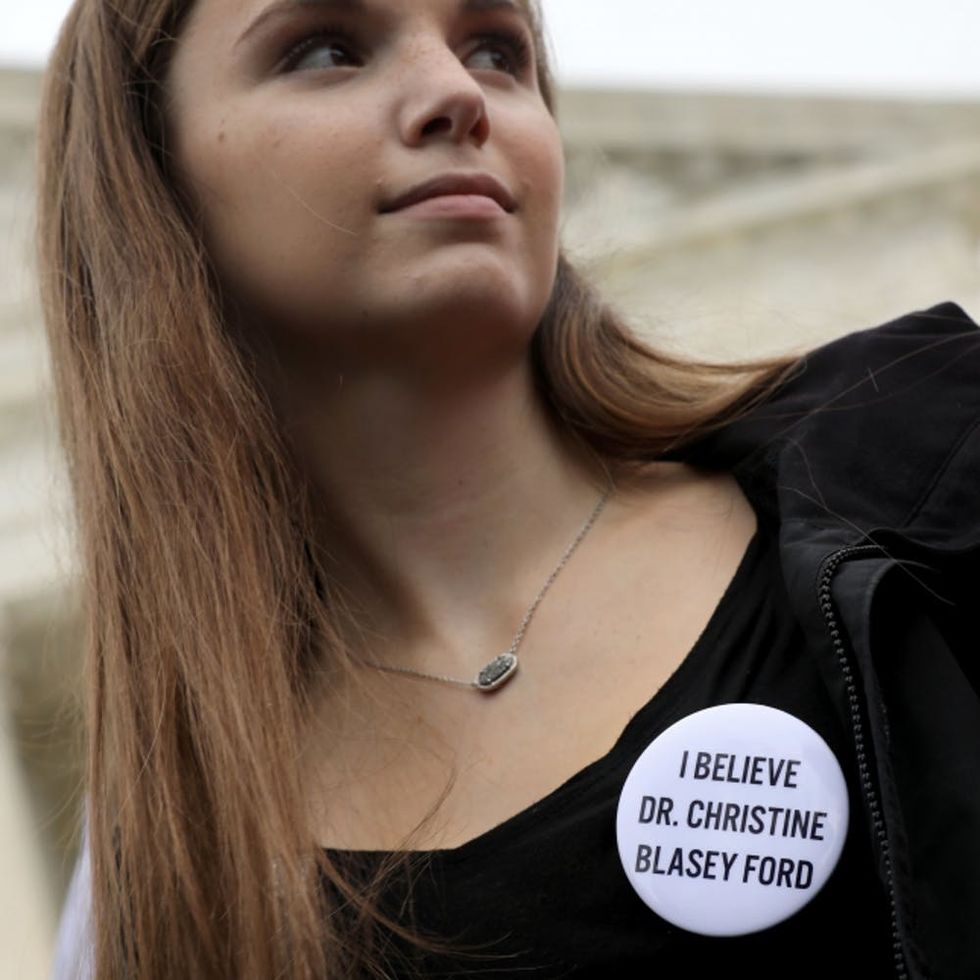 Speaking out about alleged abusers in positions of political power is not sinister or wrong. It is, however, completely immoral to shut survivors out of politics because their experiences, when made public, are inconvenient for politicians.
It's not just conservatives who shame and smear women who speak out against politicians they like. Liberals were quick to side with then-President Bill Clinton at the time of the Monica Lewinsky scandal, during which his team dragged Lewinsky through a long and humiliating legal drama. Lewinsky was mocked relentlessly on TV shows beloved by liberals, including late-night talk shows and Saturday Night Live. It wasn't until the recent resurgence of #MeToo that Lewinsky became a widely sympathetic figure among Democrats.
It's also not unusual for politicians to cross the aisle in order to debase survivors. Joe Biden has since apologized for the way he treated Anita Hill when she testified against SCOTUS Justice Clarence Thomas in the early 1990s. Hill had no real allies on the all-male Senate Judiciary Committee, despite the fact that Thomas is a staunch conservative. Thomas is now one of several conservatives on the Supreme Court that Kavanaugh may soon join.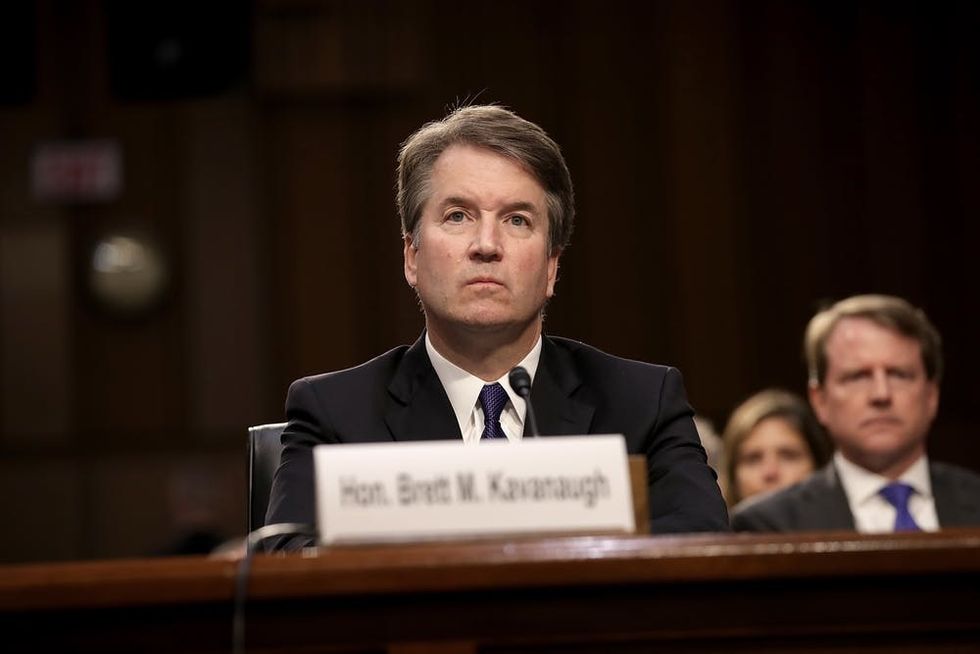 Regardless of how an alleged abuser identifies politically, it's never acceptable to harm others. Nor is it acceptable to downplay, dismiss, or fail to investigate allegations because of the amount of time that has passed since the alleged offense, the accusers' political affiliation, or the professional credentials of the accused. In the case of Kavanaugh, who will be in a position to make decisions that will impact every single person who lives in the United States, it is in the public's interest to know whether or not he has a history of hurting women.
Because the matter of whether Kavanaugh gets this particular job promotion is so inherently political, the responses of elected officials to the allegations against him reflect their interpretation of democratic society. When politicians insist that women are lying and have ulterior motives when they come forward with allegations of sexual misconduct against a powerful figure, they're also implying that survivors and women don't belong in the political process.
Again, there is no evidence whatsoever of clandestine liberal plans to take Kavanaugh down; even if he doesn't make it to the Supreme Court, any nominee chosen by Trump to take his place would likely be just as conservative. Investigating claims made against Kavanaugh, an individual, is not tantamount to a liberal takeover in Washington.
If confirmed to the Supreme Court, Kavanaugh will be in a position to make direly important legal decisions for everyone who lives in the United States. It's crucial to rigorously vet any person before granting them such tremendous power, and that's not a matter of political affiliation. All people of good conscience would want the same thing.
What do you think? Tell us on Twitter @BritandCo.
(Images via Chip Somodevila + Drew Angerer/Getty Images)
Elizabeth King
Elizabeth King is a politics, history, and culture writer based in the Twin Cities. She is generally pretty cranky but still enjoys traveling, music from the early 2000's, and plotting the resistance. Feel free to say hi on Twitter at @ekingc or check out some of her work at www.elizabethcking.com.
Politics