19 Stylish Cold Weather Essentials Under $100
Oct 28, 2015
It might be cold, but that's no reason to let your style game lay to the wayside. While it's totally tempting to pile on the layers without a second thought — sweats, ugly sweaters (we've all got at least one), chunky socks and trainers, you name it — putting together a winter-ready look is about way more than *just* bundling up. Everything from your outerwear to your accessories has to walk the line between stylish and functional to help you effortlessly brave the elements. It may seem like a lot to ask, but these 19 pieces are sure to get the job done. Pick these up now so that you can make sure they're your first line of defense for when you're battling dipping temps and, of course, EOS (Eskimo Outfit Syndrome).
---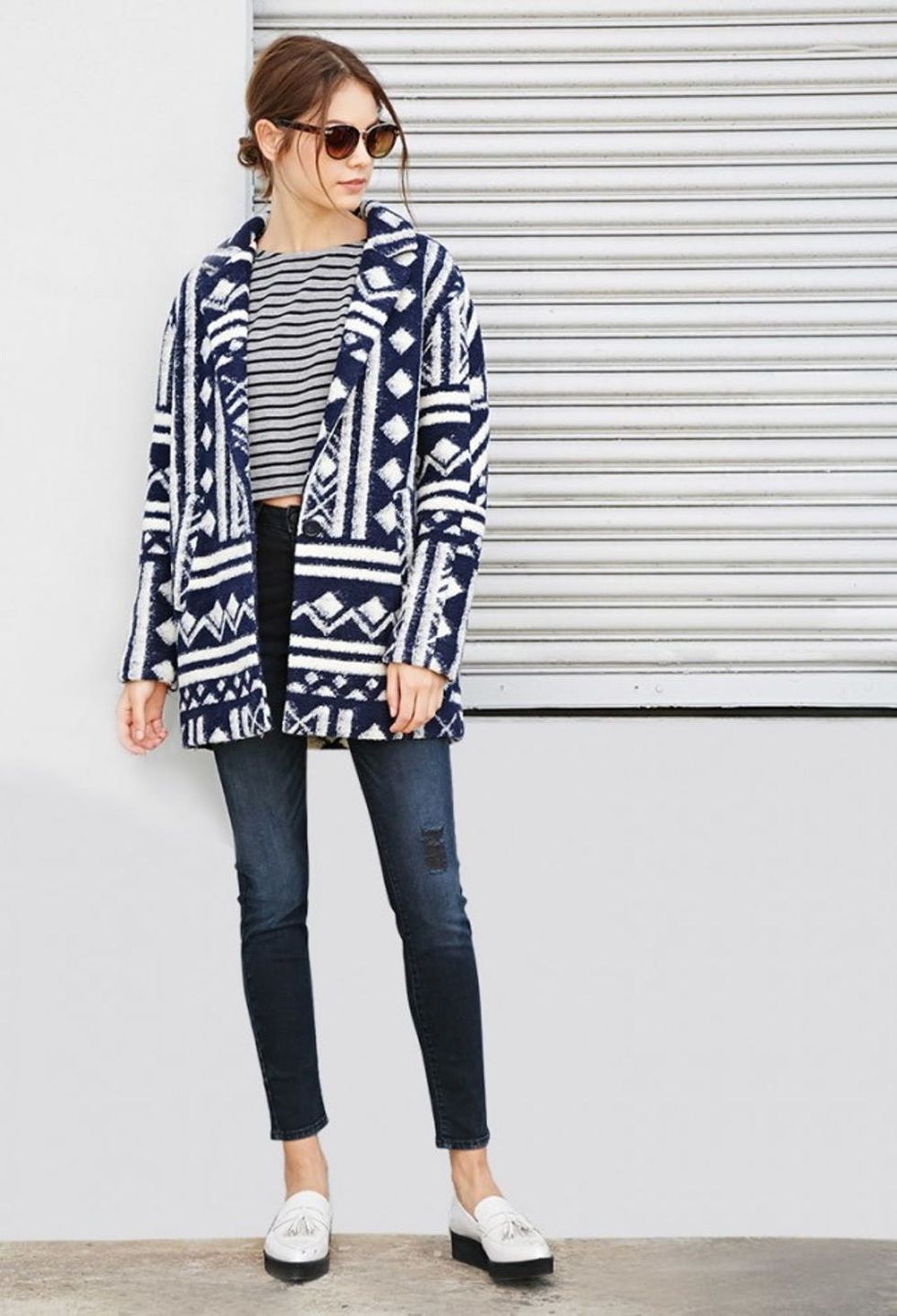 1. Forever21 Southwestern Pattern Coat ($60): Like we said, leaving the house without a solid outer layer simply isn't an option, so best make sure it stands up to your sharp sartorial sensibilities. Statement coats are the way to go in terms of both utility and style.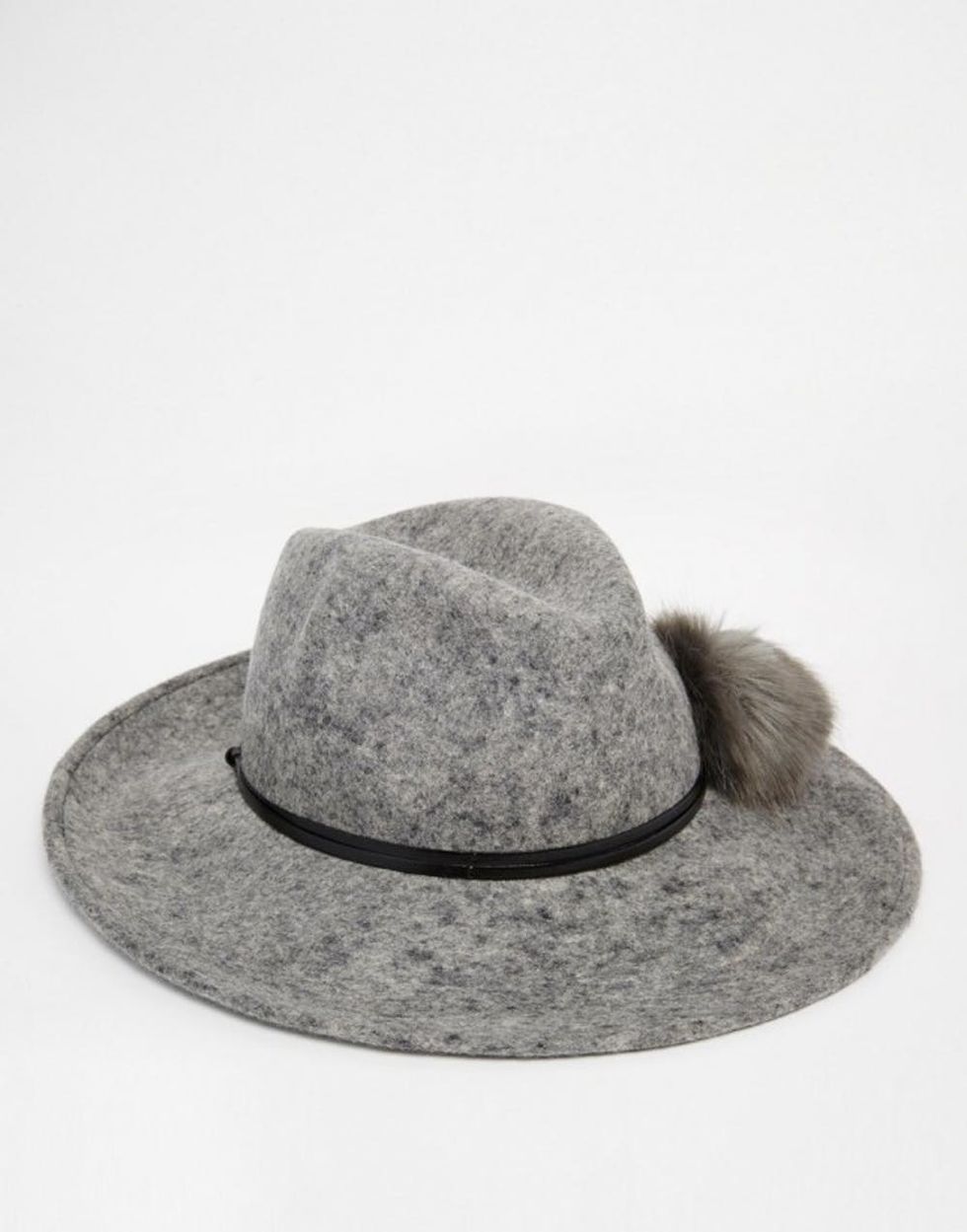 2. Catarzi Wide Brim Pom Fedora ($48 on sale, originally $64): Swap out your tried-and-true topper for a lid with a cool cold-weather-appropriate edge — warm wool and a playful, fluffy pom.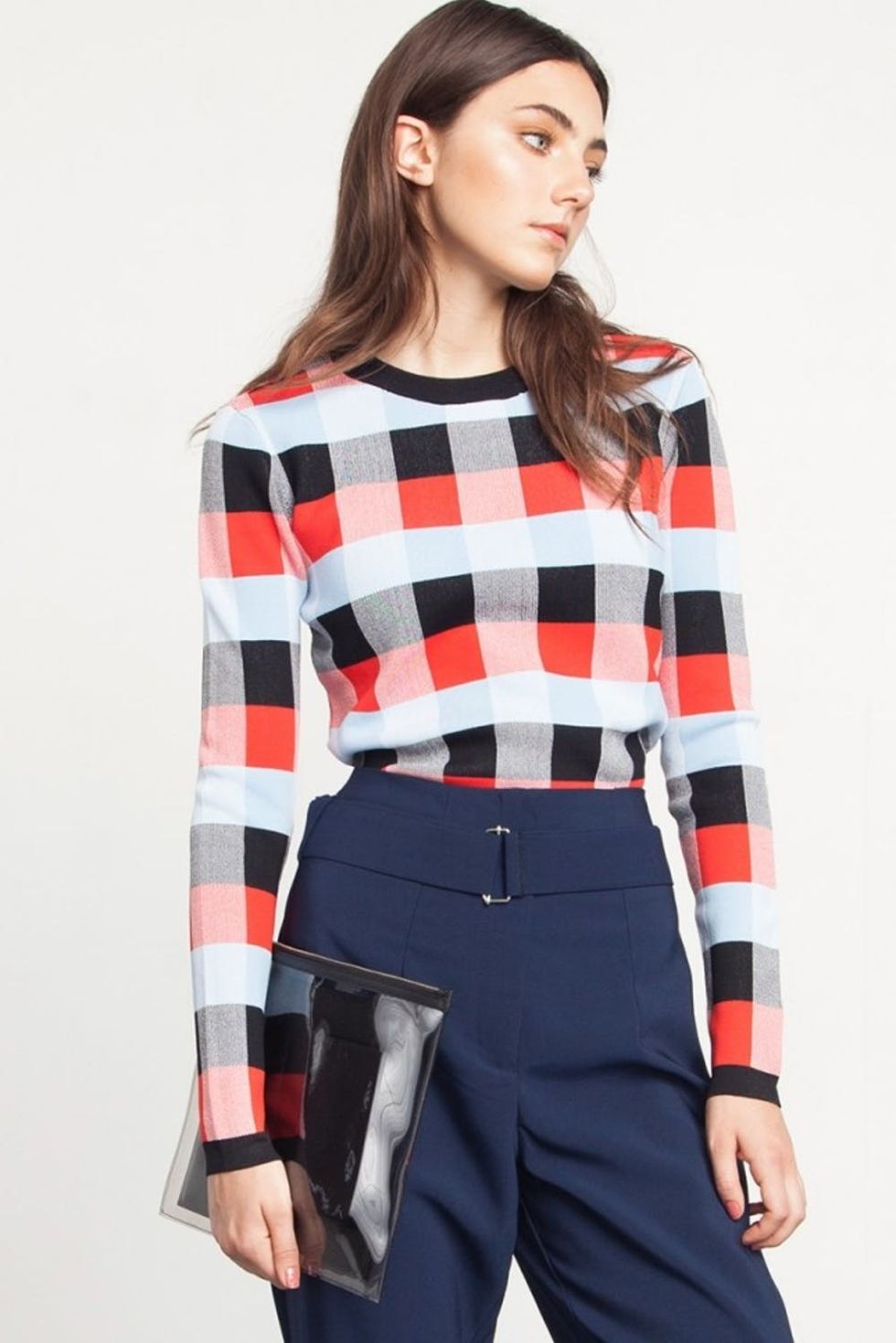 3. A Common Space Checkered Knit Sweater ($68): Do plaid differently this season by passing on the classic flannel shirt for clean lines and modern silhouettes. Pair up with high-waisted trousers or an edgy black mini for a standout look.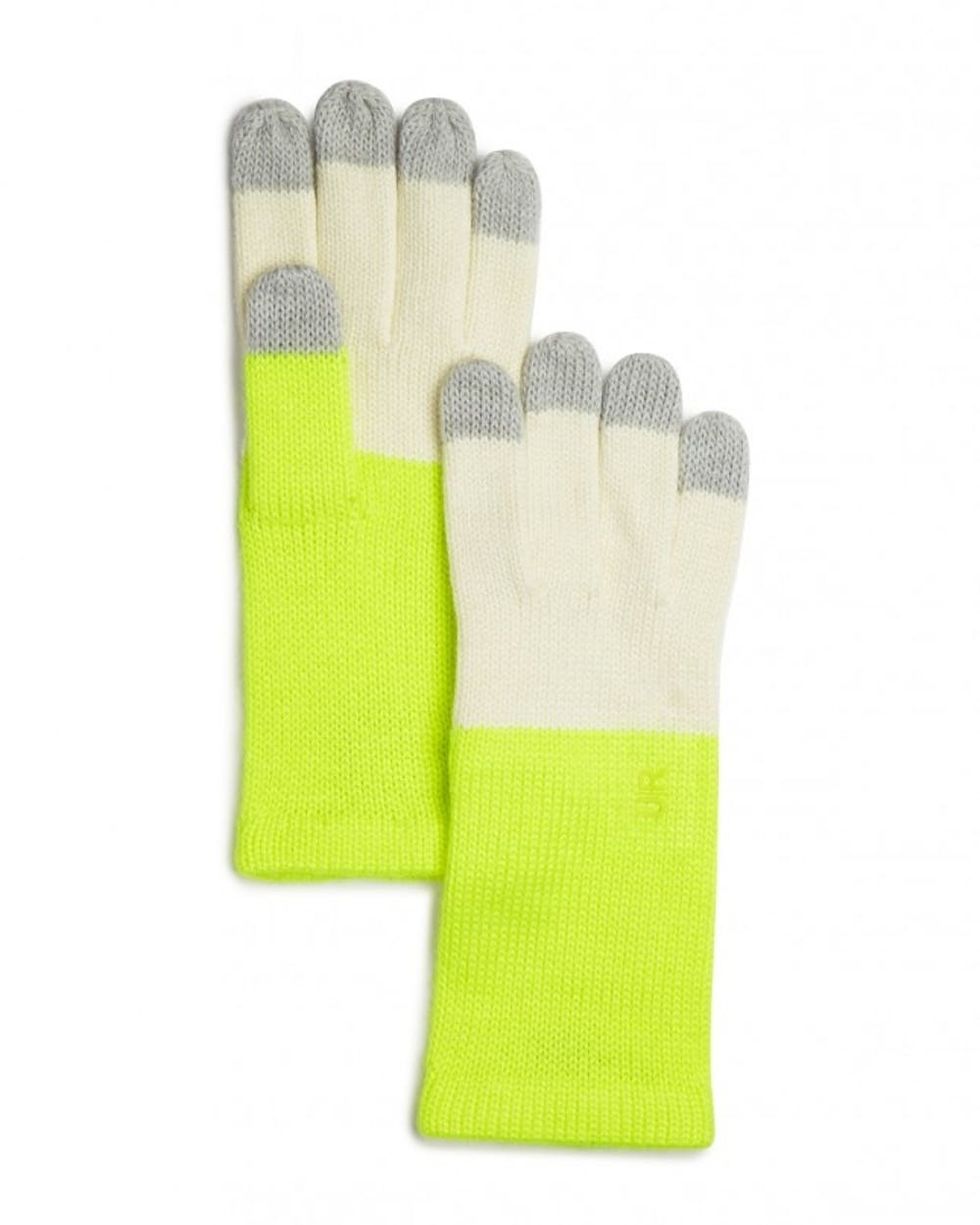 4. U|R Color Block Long Tech Gloves ($30): Don't let those digits freeze while checking Insta or sending that text. Stay in the loop while protecting your hands with tech gloves in bright neon hues.
5. J.Crew Chelsea Leopard Rain Boots ($68): Your fave boots, only better. This exotic set of waterproof steppers prove that weather-appropriate doesn't have to mean clunky.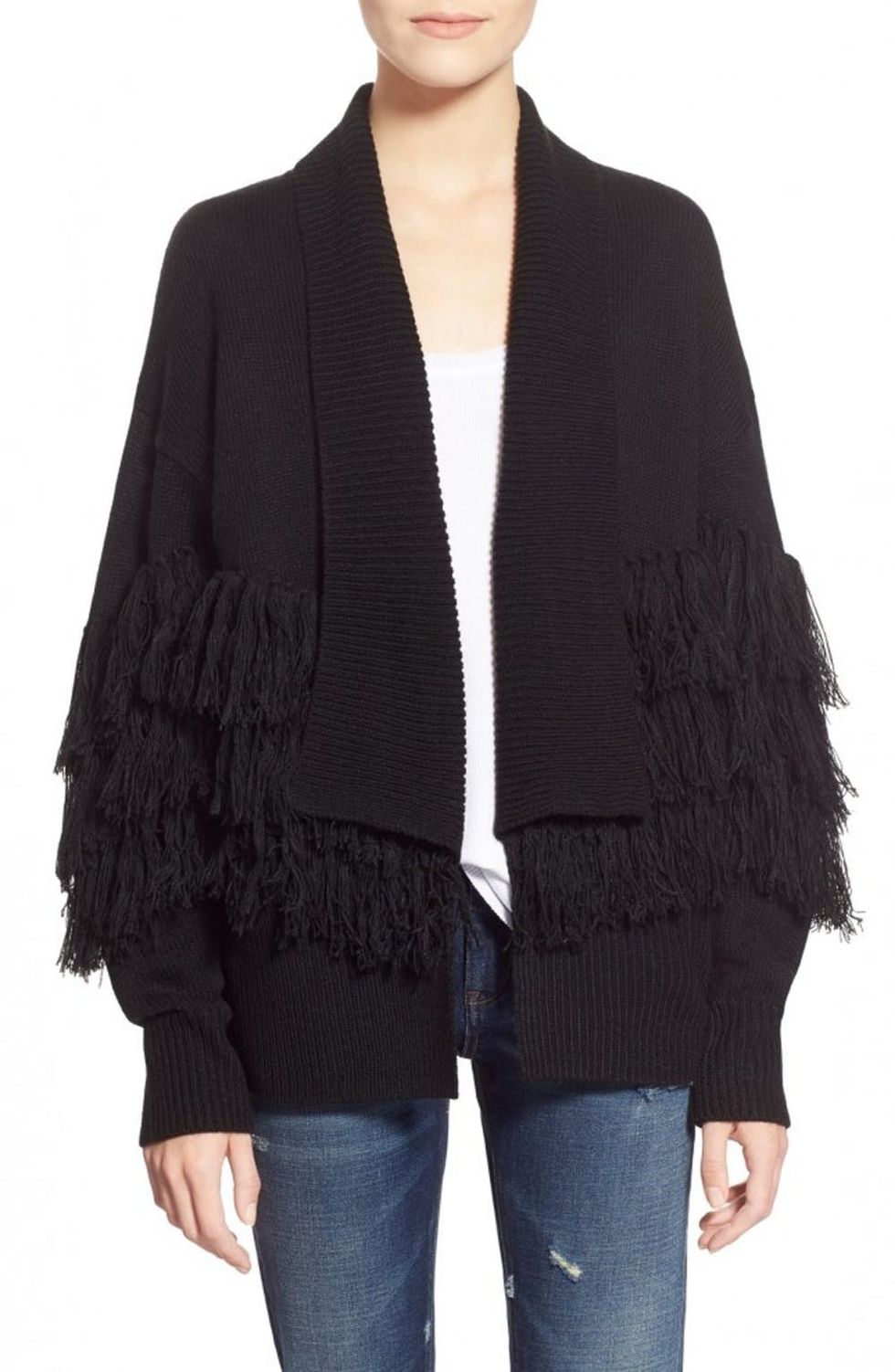 6. Leith Fringe Open Front Cardigan ($98): Trade out your classic cardigan for a topper with major style cred. A little fringe goes a long way when it comes to bringing your basics to life. Rock it with a sleek pencil skirt and ankle boots or wide leg jeans and platform loafers.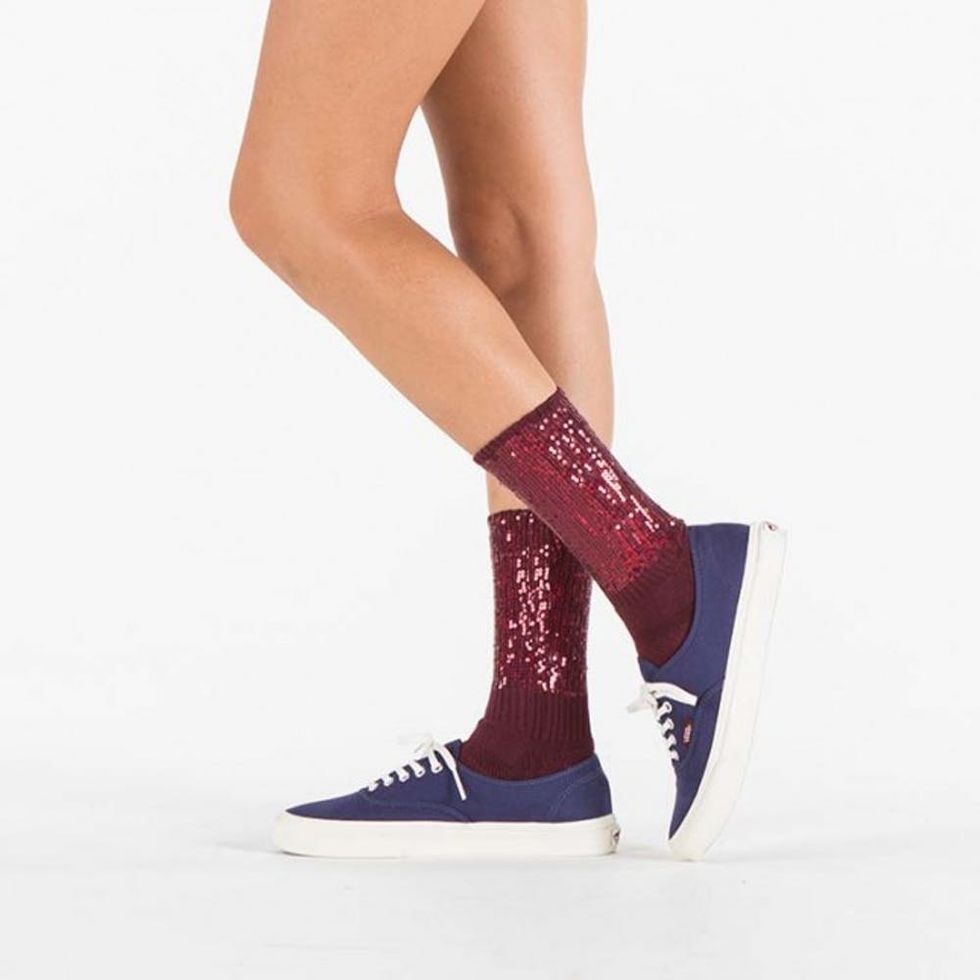 7. Stance B Glam Wine Socks ($20): Keep those toesies covered with a pair of not-your-average socks. Dotted with sparkly sequins, these bad boys were meant to be shown off, so oblige them by pairing them up with sleek heels or menswear-inspired loafers all season long.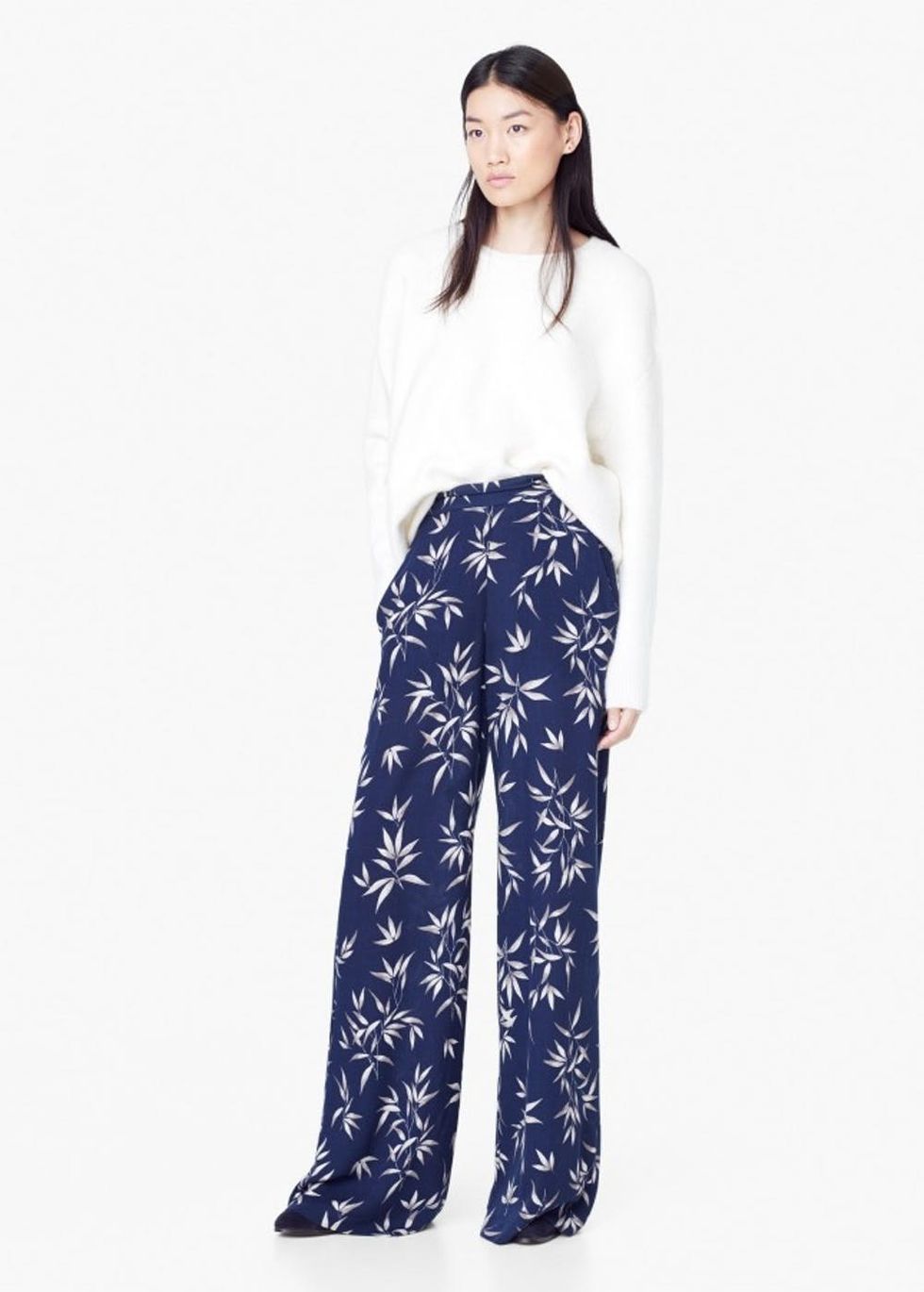 8. Mango Floral Palazzo Trousers ($70): Wide leg pants aren't just a way to stay on-trend this season, they're the ultimate layering piece too. When the mercury takes a serious dive, layer them on top of heavy duty leggings or wool tights and prepare to take on the cold in style.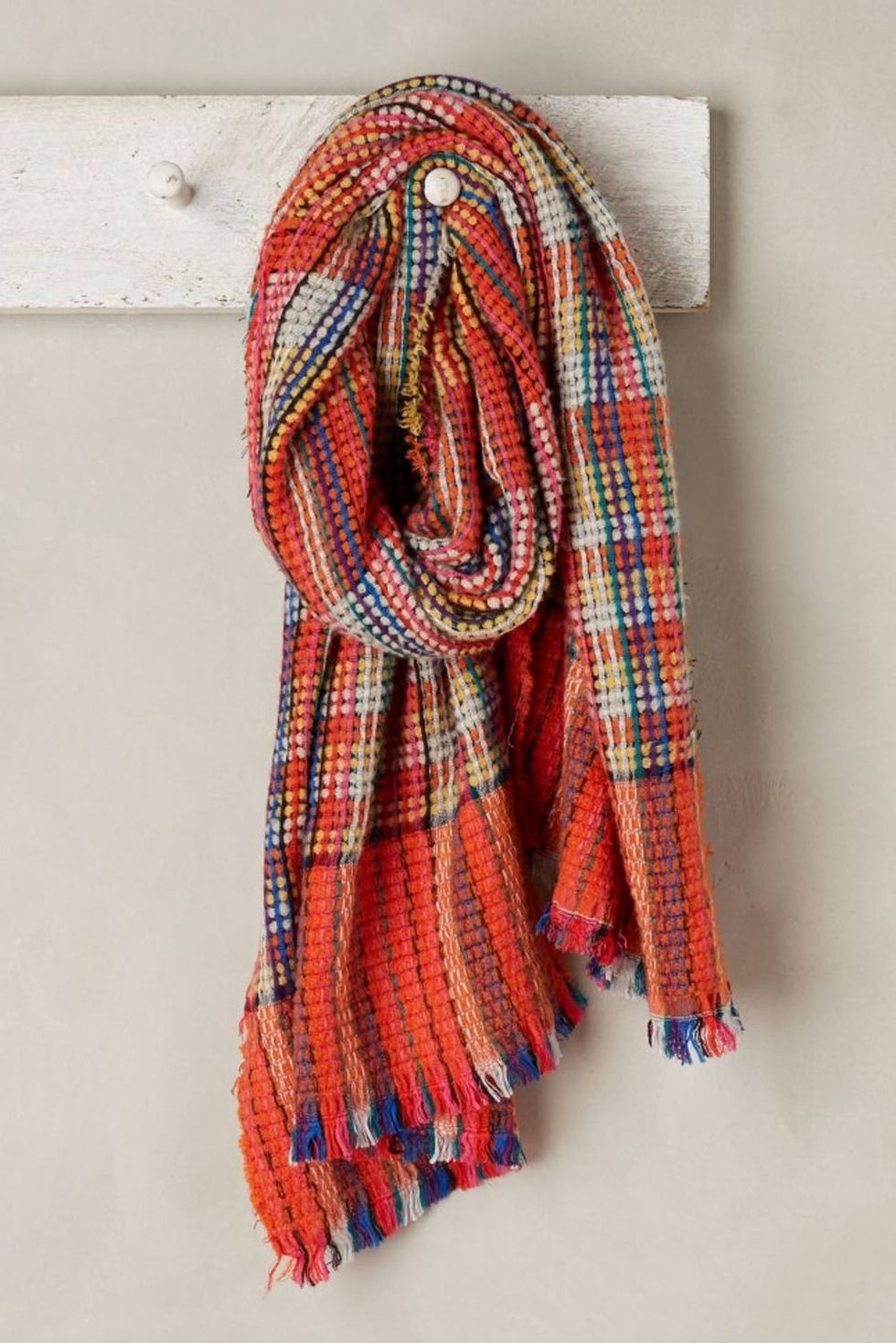 9. Anthropologie Highlands Blanket Scarf ($68): A vibrant scarf won't just protect you from blustering winds, it'll reenergize even the most basic of ensembles — ideal for those "I can't even" kind of mornings.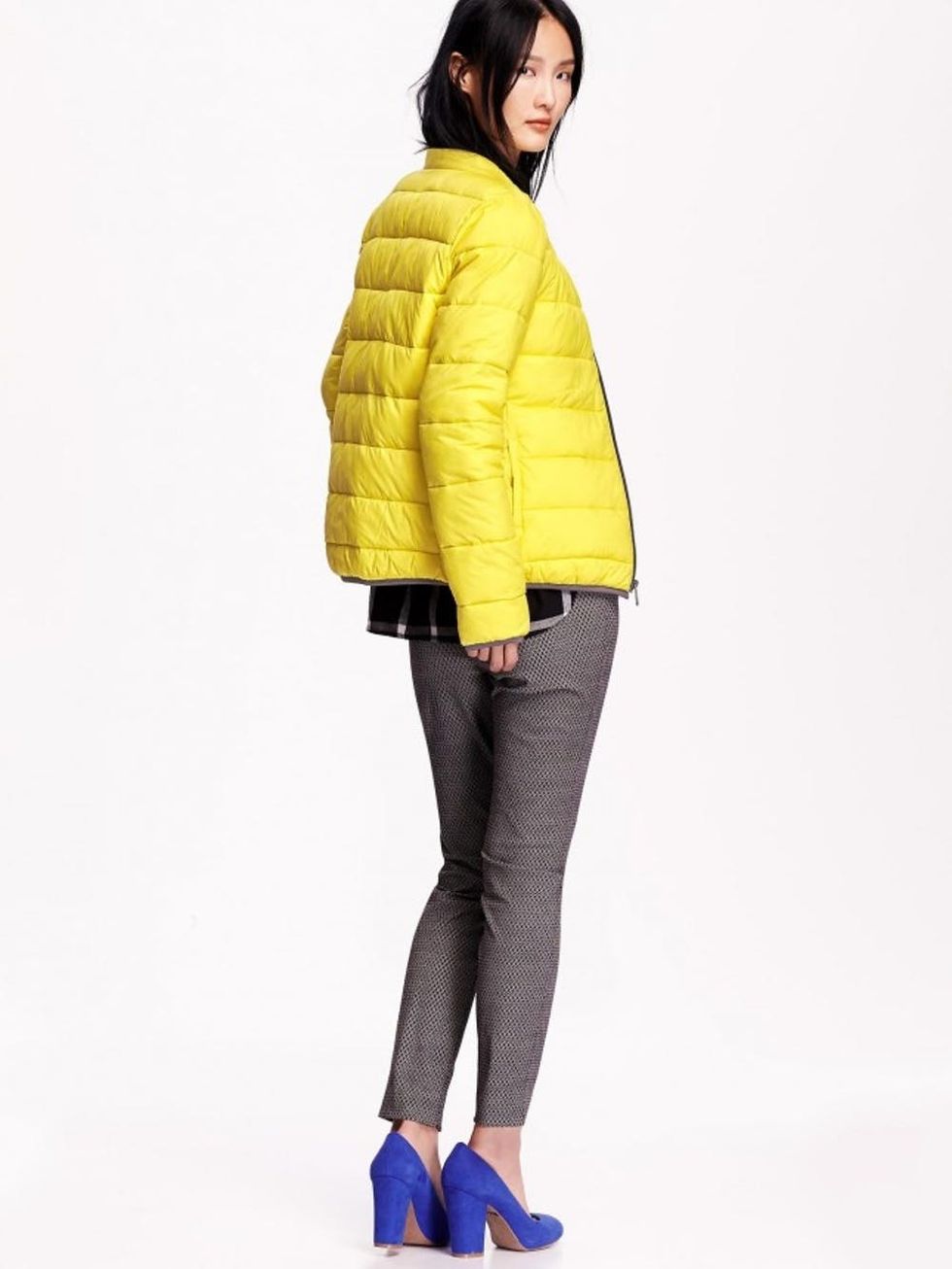 10. Old Navy Lightweight Quilted Jacket ($65): Better bust out those brights — you're going to need them. This lightweight puffer will send "blah" vibes packing, while keeping you super toasty.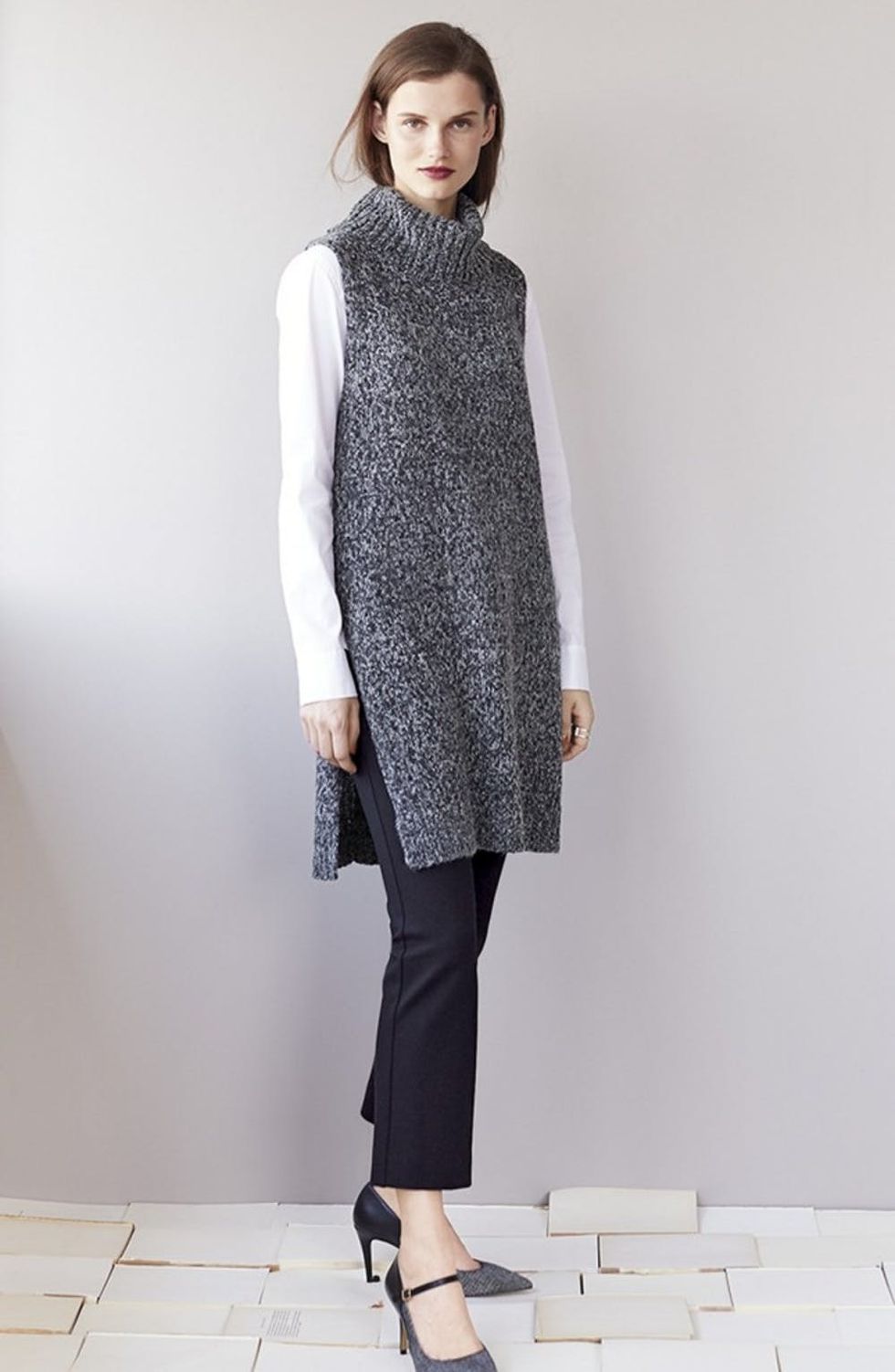 11. Halogen Sleeveless Cowl Neck Tunic ($78): You'll be happy to have this knit tunic in tow if another polar vortex makes itself known. Layered over polished workweek-approved separates or casual denim, killing it in cold weather is a cinch.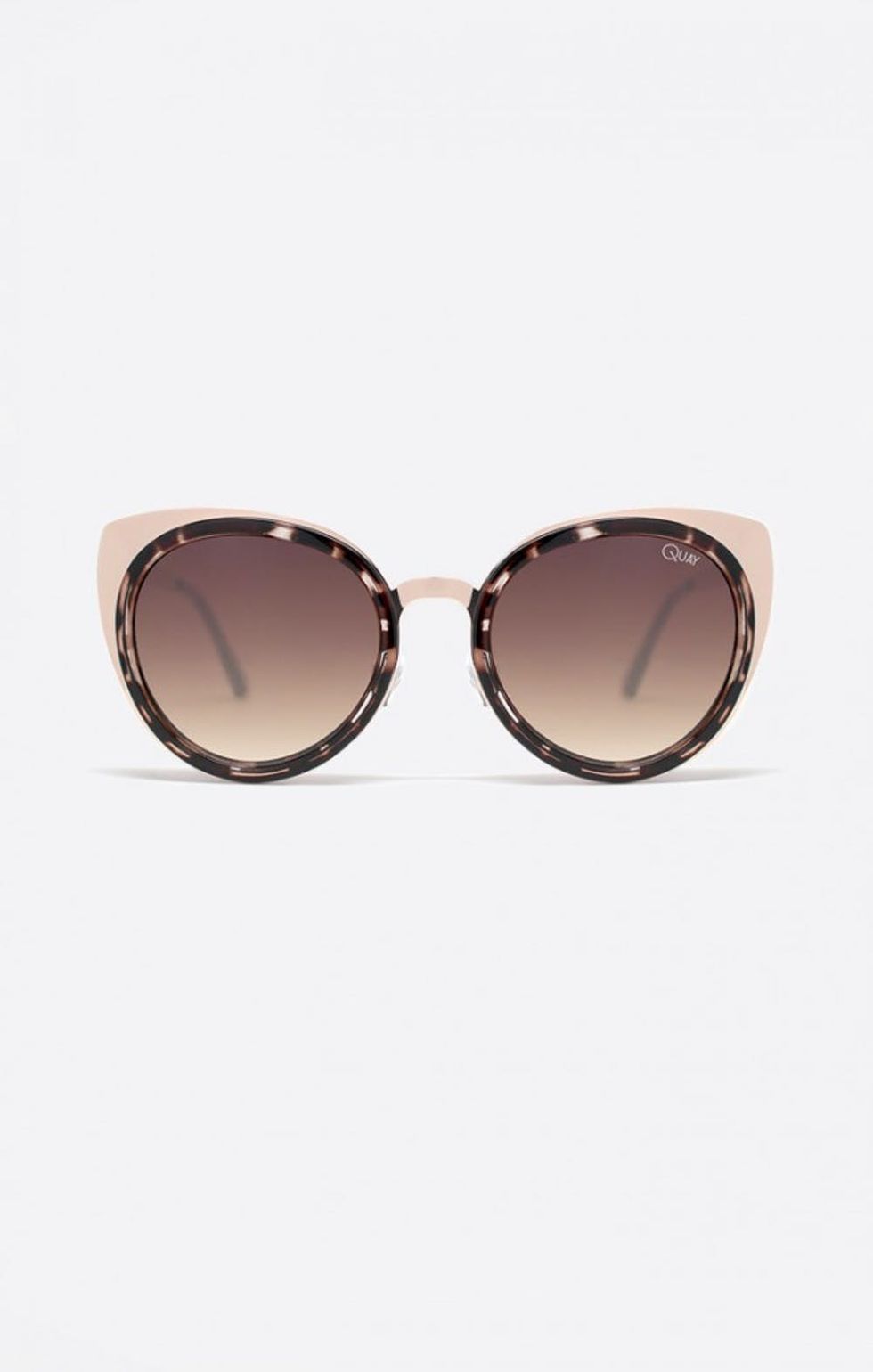 12. Quay Australia Girly Talk Sunglasses ($50): The sun might not be out in full force, but a sick pair of shades is 100% necessary to battle that snow glare. Anna Wintour would totally approve.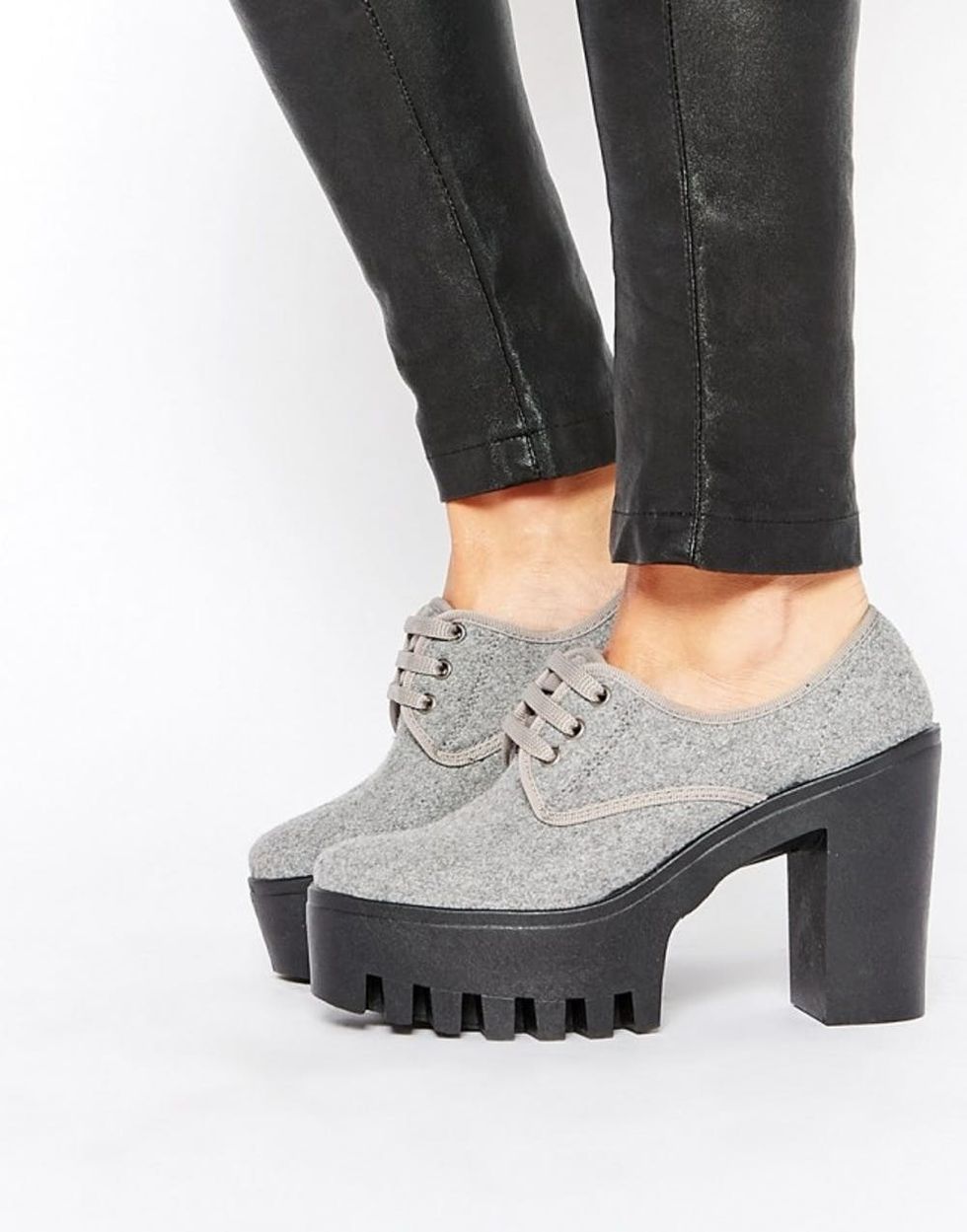 13. ASOS Overboard Lace Up Shoes ($54): When sidewalks are slick, kicks with grip are a must. Heavy duty boots are definitely an option, but these lace-up steppers have both utility and style on lock.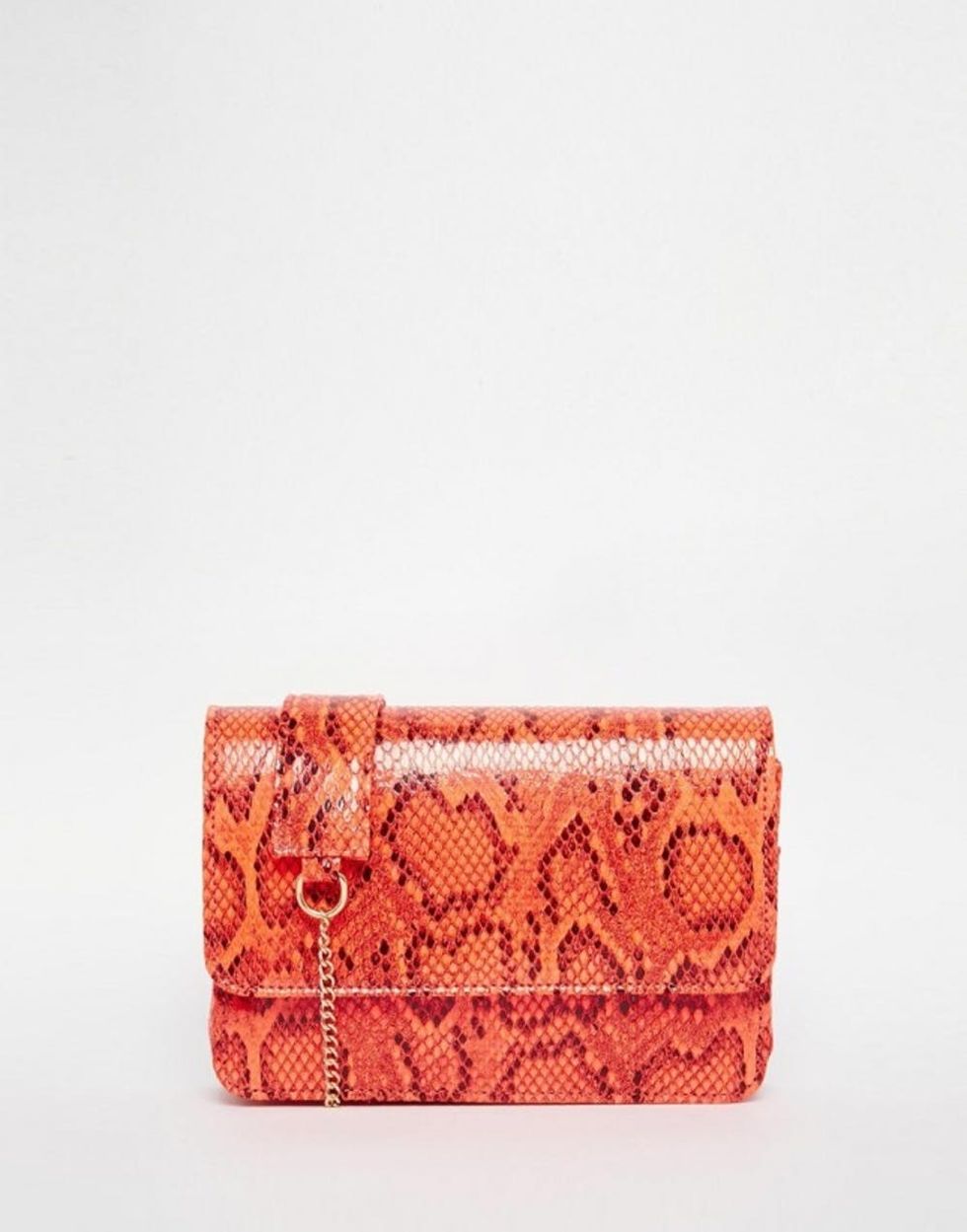 14. Street Level Coral Snake Structured X Body Bag ($60): All-neutral-everything just isn't going to cut it, especially when gray skies and freezing temps are in the forecast. Bust out of that color rut with a bright and bold bag and kiss those cold weather blues goodbye.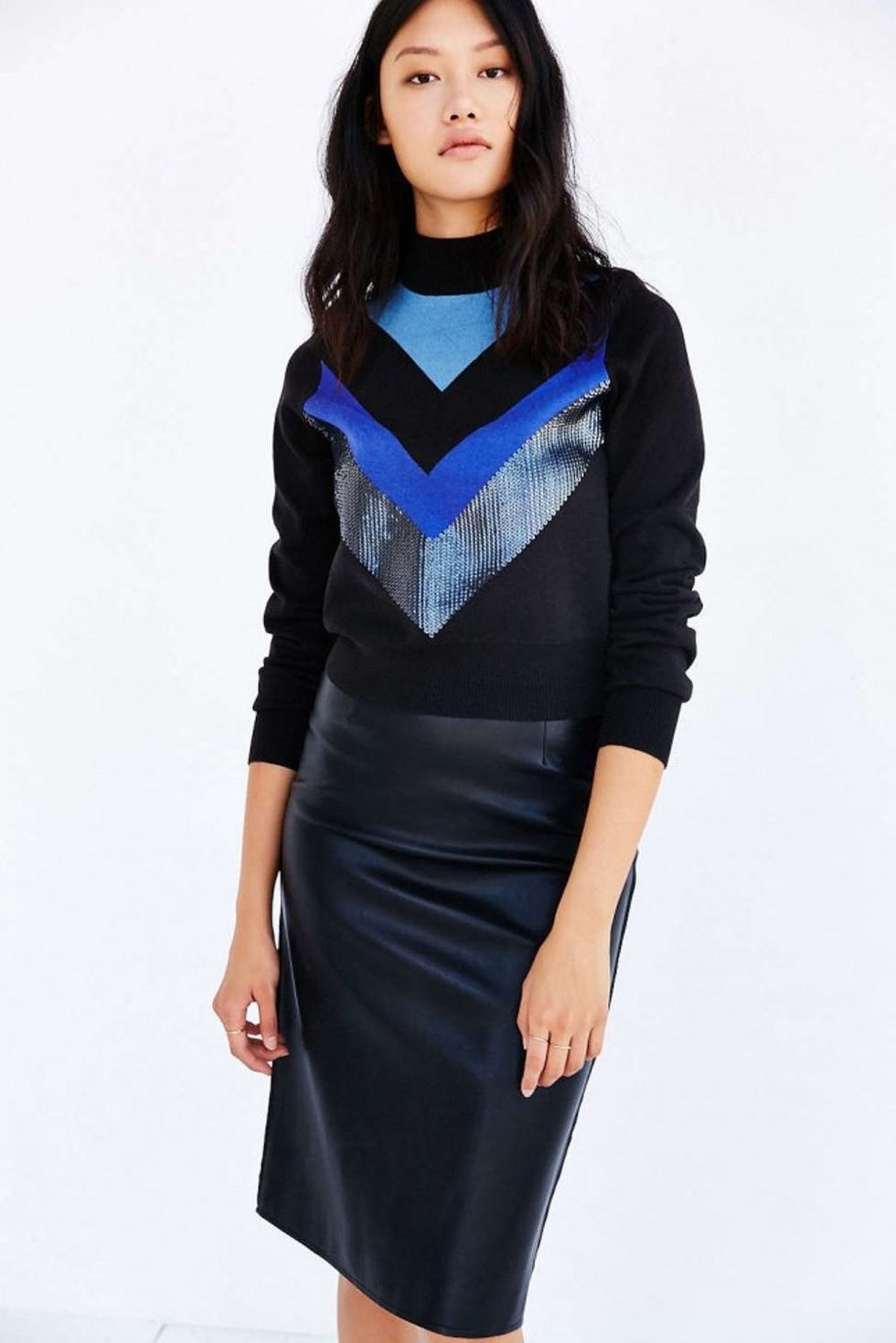 15. Alice For UO Guilaine Sweater ($89): You're going to be wearing a lot of sweaters this season, so why not mix it up? Statement layers instantly amp up everyday separates like jeans and midi skirts, ensuring your killer sense of style doesn't go unnoticed.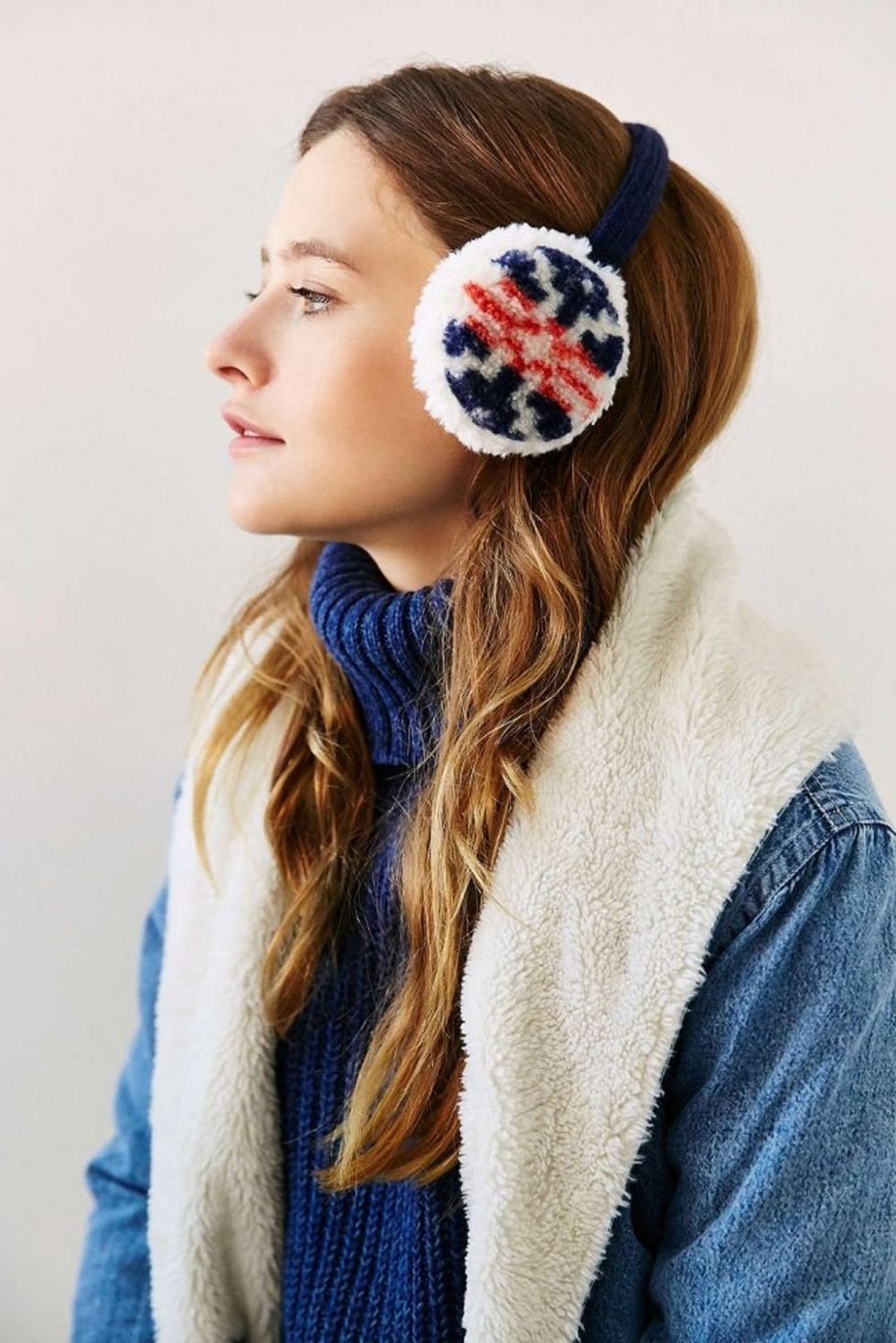 16. Camp Sherpa Ear Muff ($24): When your hair is lookin' fly, the last thing you want is to cramp its style with a hat. Swap out your go-to cap for a pair of fab earmuffs instead. They'll keep ears toasty and show off that on-point mane.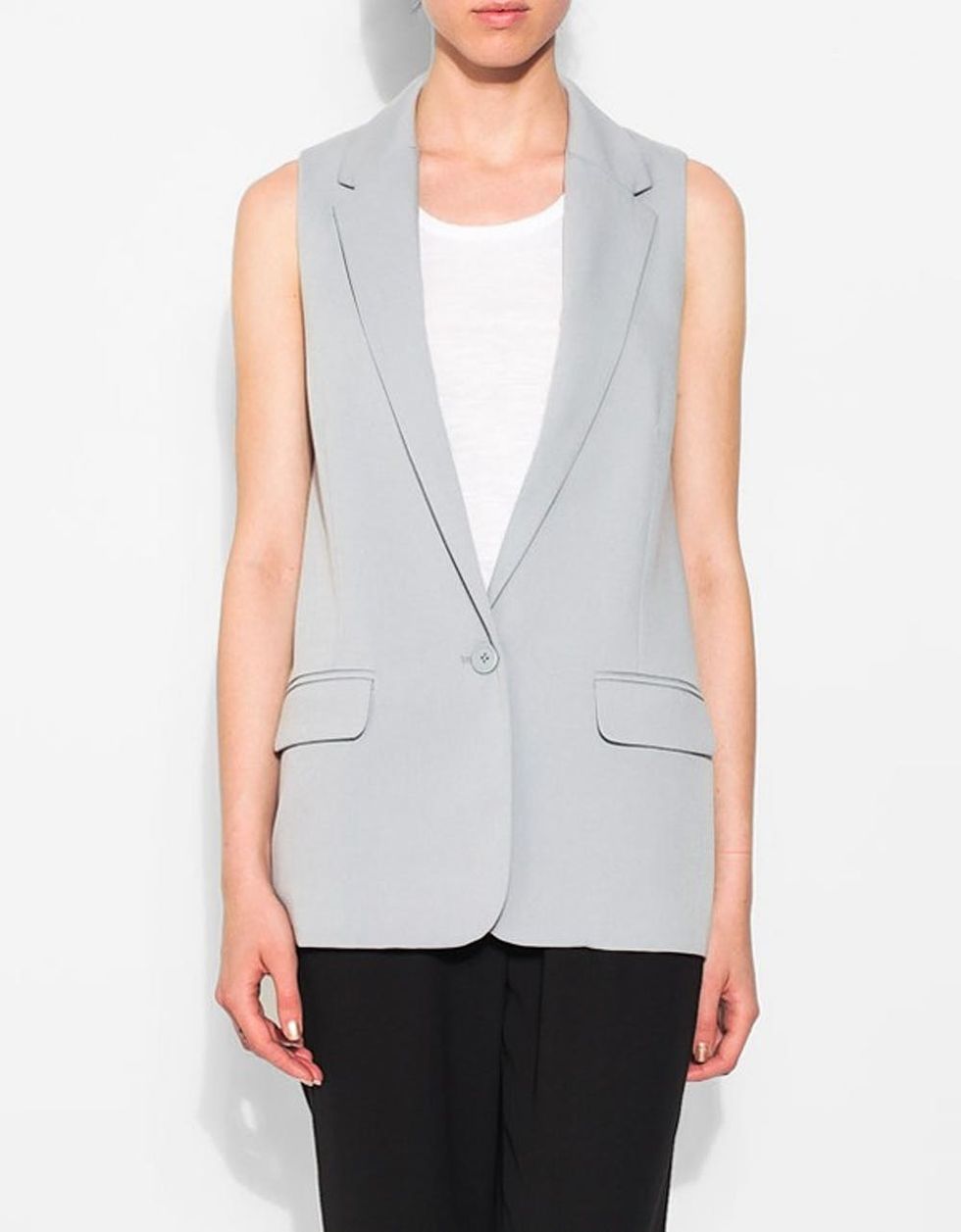 17. BB Dakota Malcom Vest ($78): Keep even your coziest pieces looking boardroom-ready with a sleek tailored vest. Perfect for adding polish to everything from sweater dresses to joggers, it's sure to become a regular in your 9-to-5 rotation.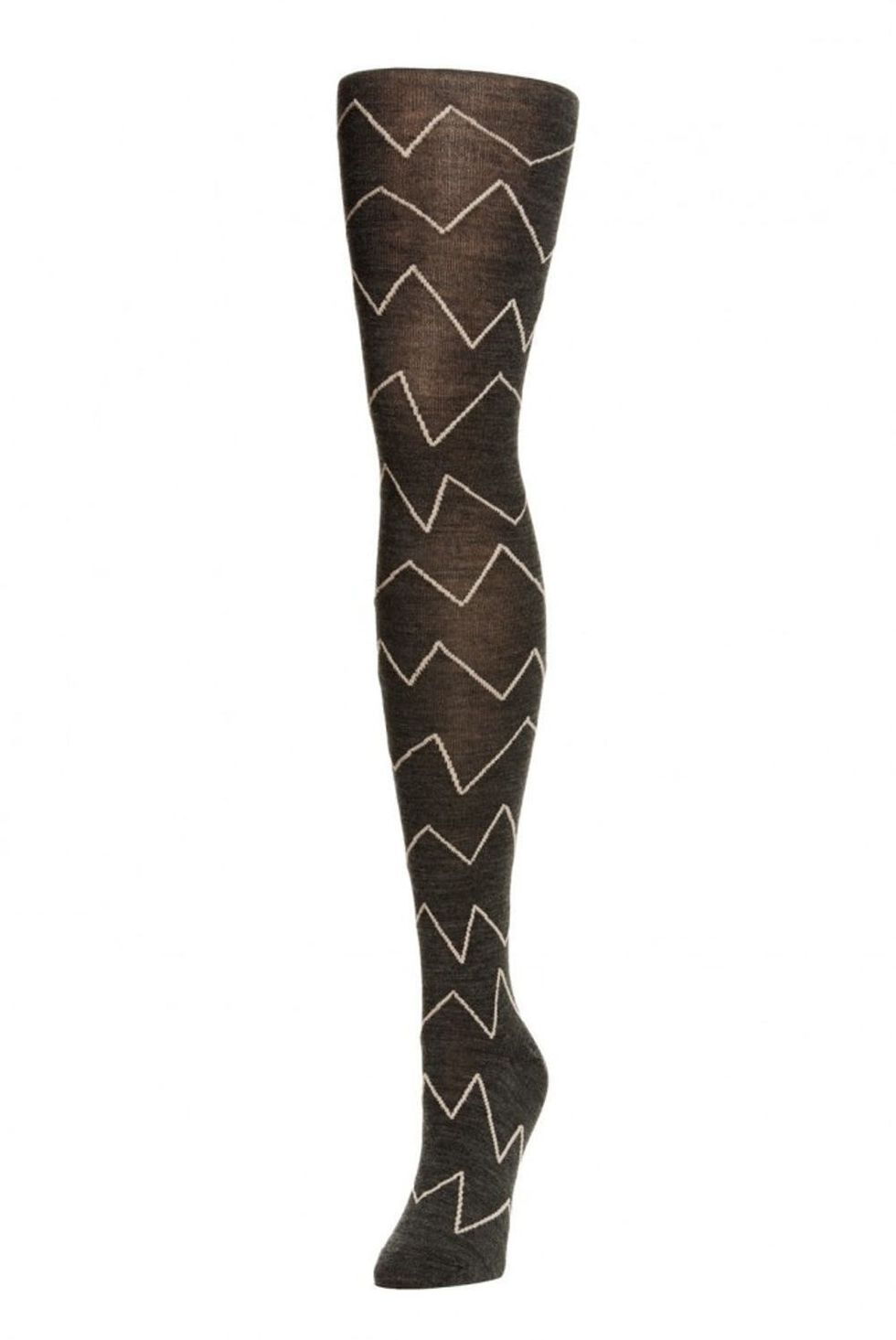 18. Hansel from Basel Vine Tight ($40): Wool tights mean those fun, flirty frocks and sleek and chic skirts don't have to go into hibernating this winter. Keep those gams warm while adding dimension to any outfit with funky prints and unexpected colors.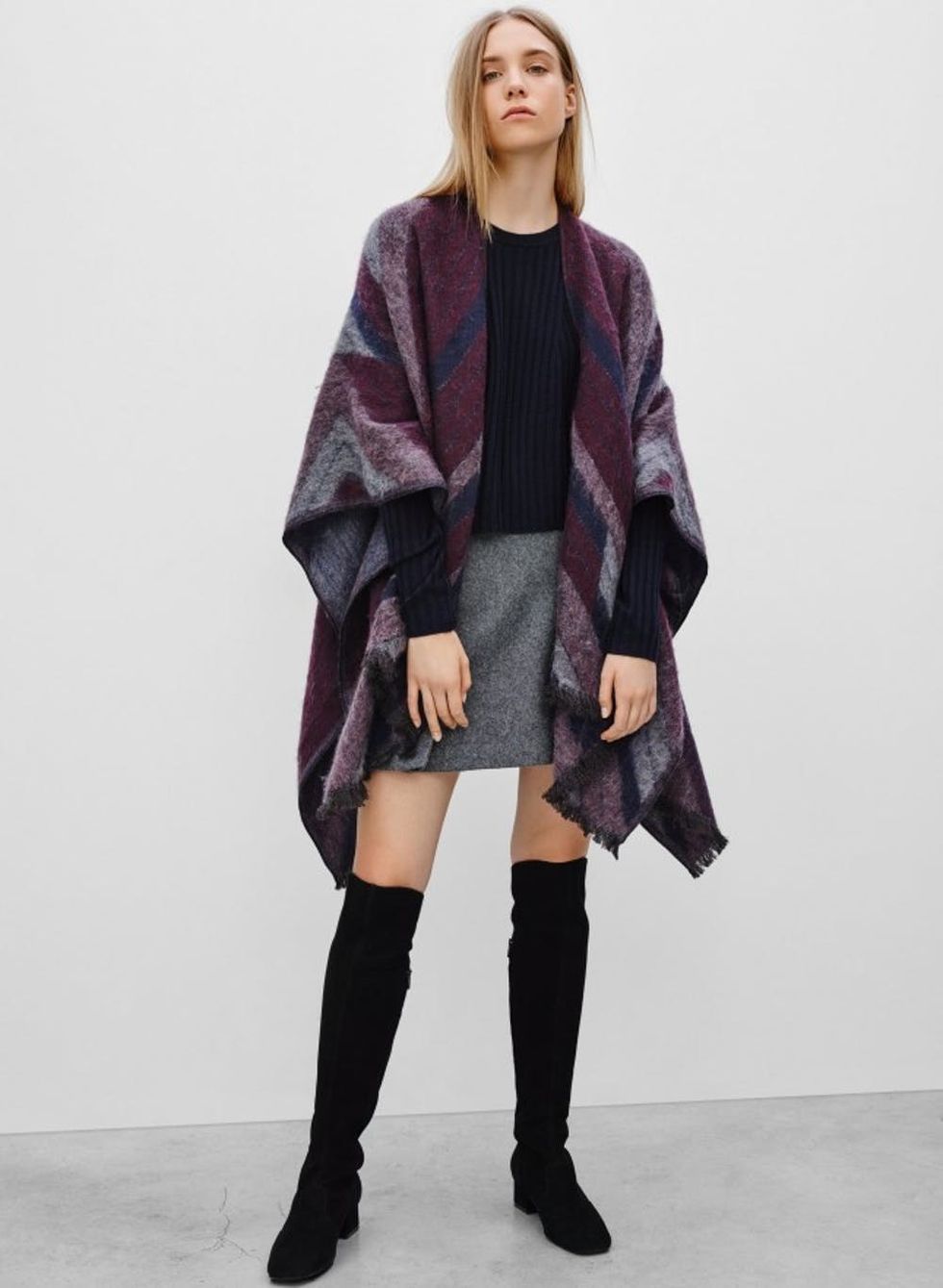 19. Talula Montgomery Wrap ($75): Soft and warm, this plum colored wrap is the one garment you'll never need an excuse to wear. Dress it up for the office with a turtleneck, midi skirt and knee high boots, or layer it over leggings for the ultimate downtime getup.
What piece can't you live without when the cold weather hits? Tell us in the comments!