Healthy Hacks, Thanksgiving Edition: 20 Recipes for a Fitter Feast
Nov 21, 2014
Around the holidays, it can be hard to make the healthier choice and avoid caving into every indulgent desire. This Thanksgiving though, we're happy to share that you won't have to make any tough calls. How's that even possible? With these 20 healthy hacks, of course! Covering everything from appetizers to desserts, your feast will be every bit as satisfying the day of as it is the next time you hop on the scale.
---
Appetizers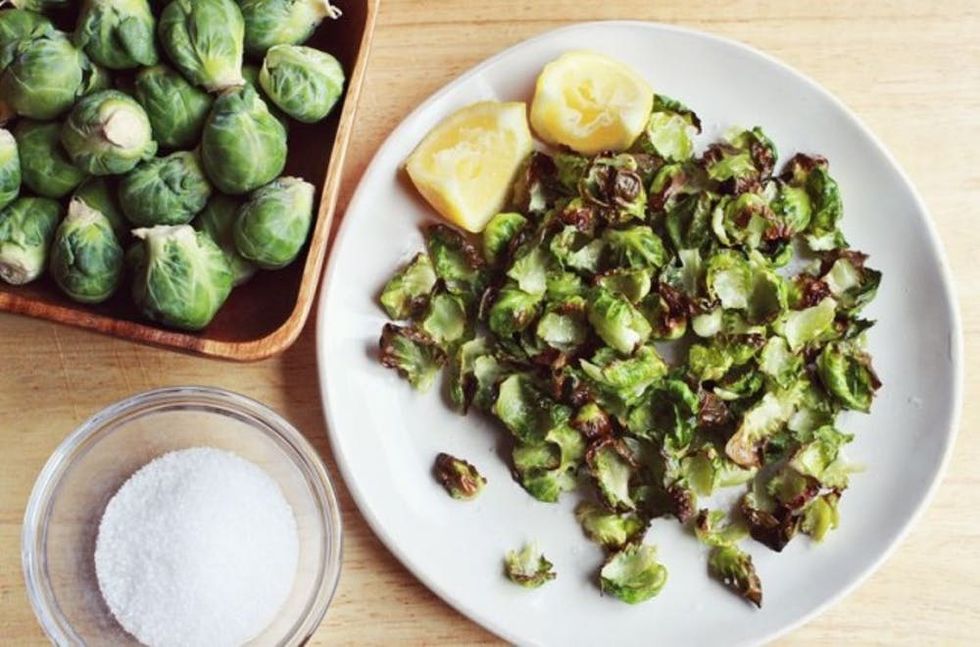 1. Brussels Sprout Chips: Skip the greasy potato chips and heavy dips, and serve these lemon-spritzed Brussels sprout chips instead. They taste way more indulgent than they look. (via A Beautiful Mess)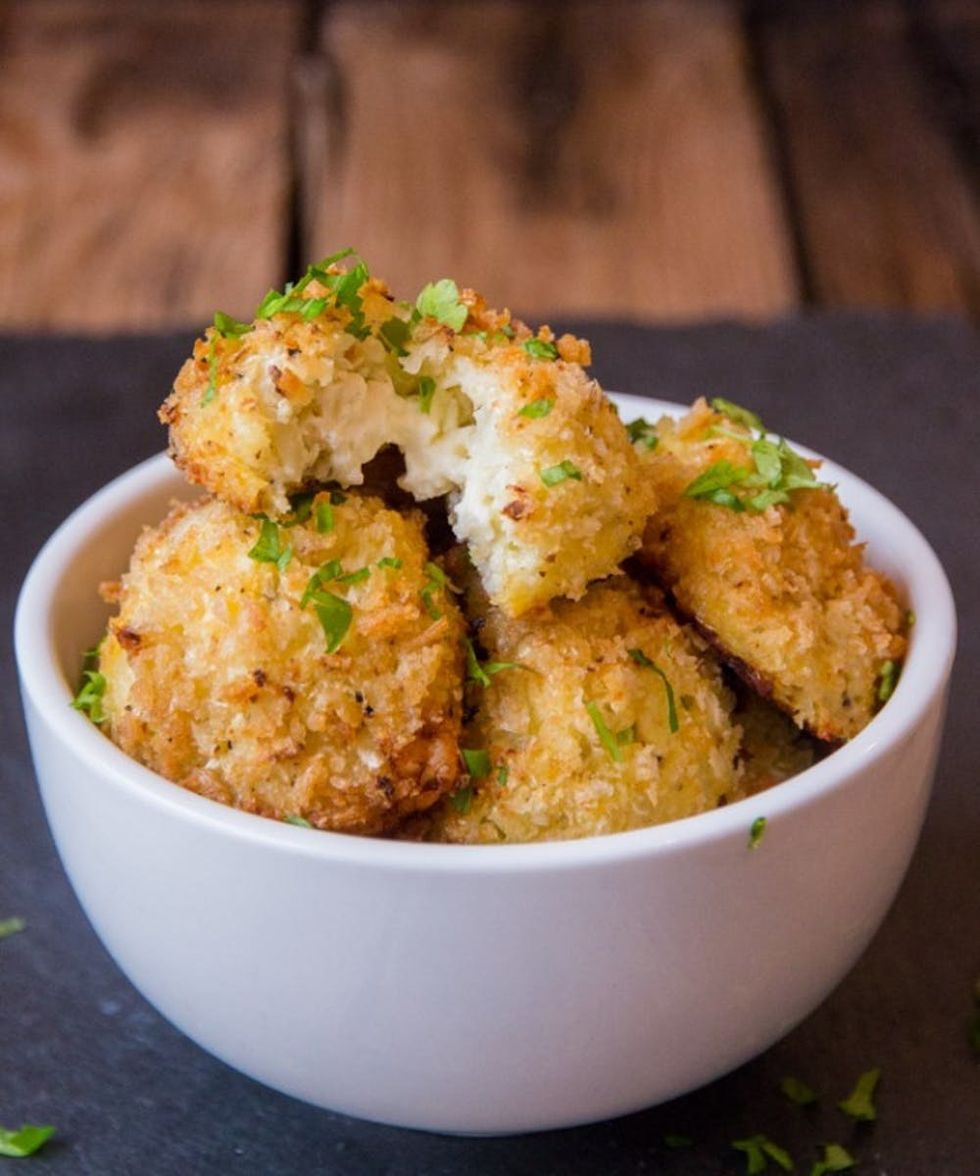 2. Cauliflower Arancini: Traditionally, arancini are not-s0-healthy, deep-fried balls of cheese-stuffed risotto. Here, cauliflower rice and a blast in a hot oven whip 'em right into shape. (via Kitchen Sanctuary)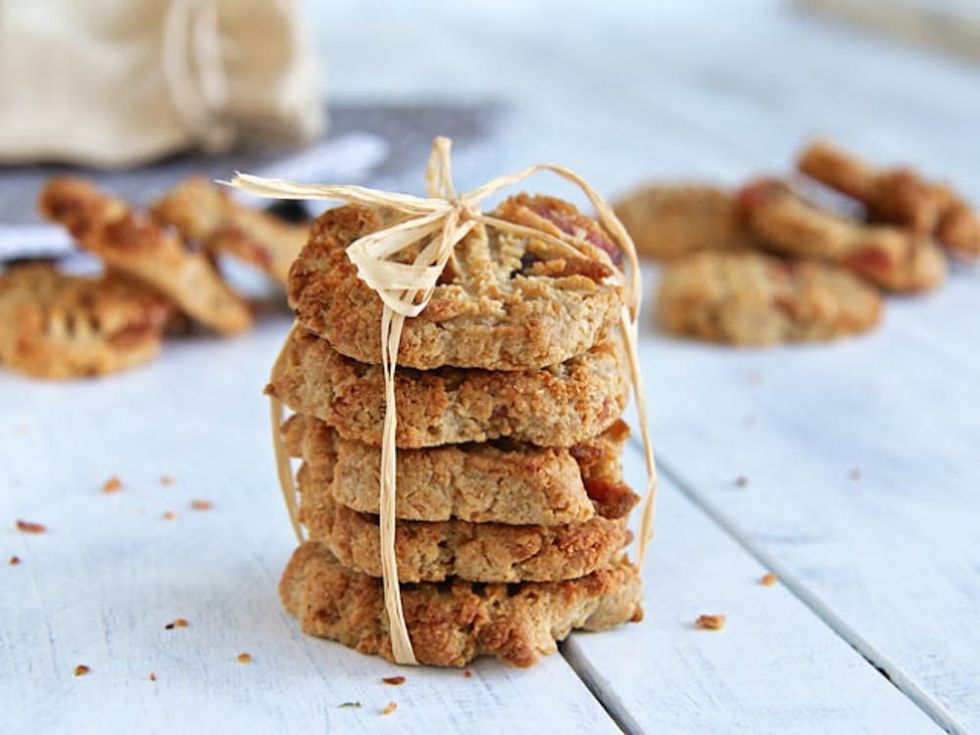 3. Bacon Onion Cookies: A touch of crumbled bacon adds a smidgen of festive flavor to these savory almond flour cookies. (via Peace + Love + Low-Carb)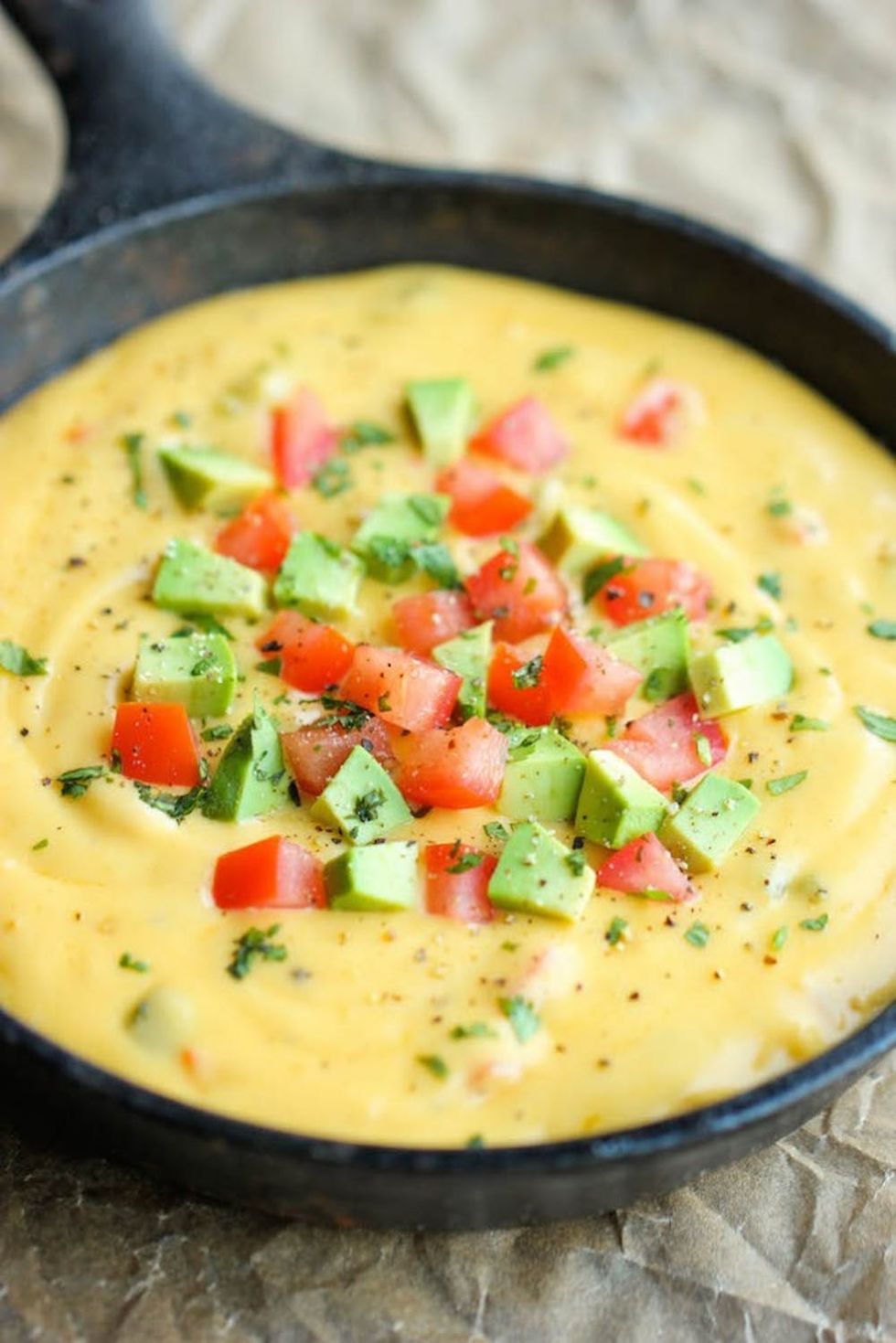 4. Skinny Queso Dip: We're big fans of queso here, so it's nice to have an option for enjoying our favorite dip with a little less guilt. (via Damn Delicious)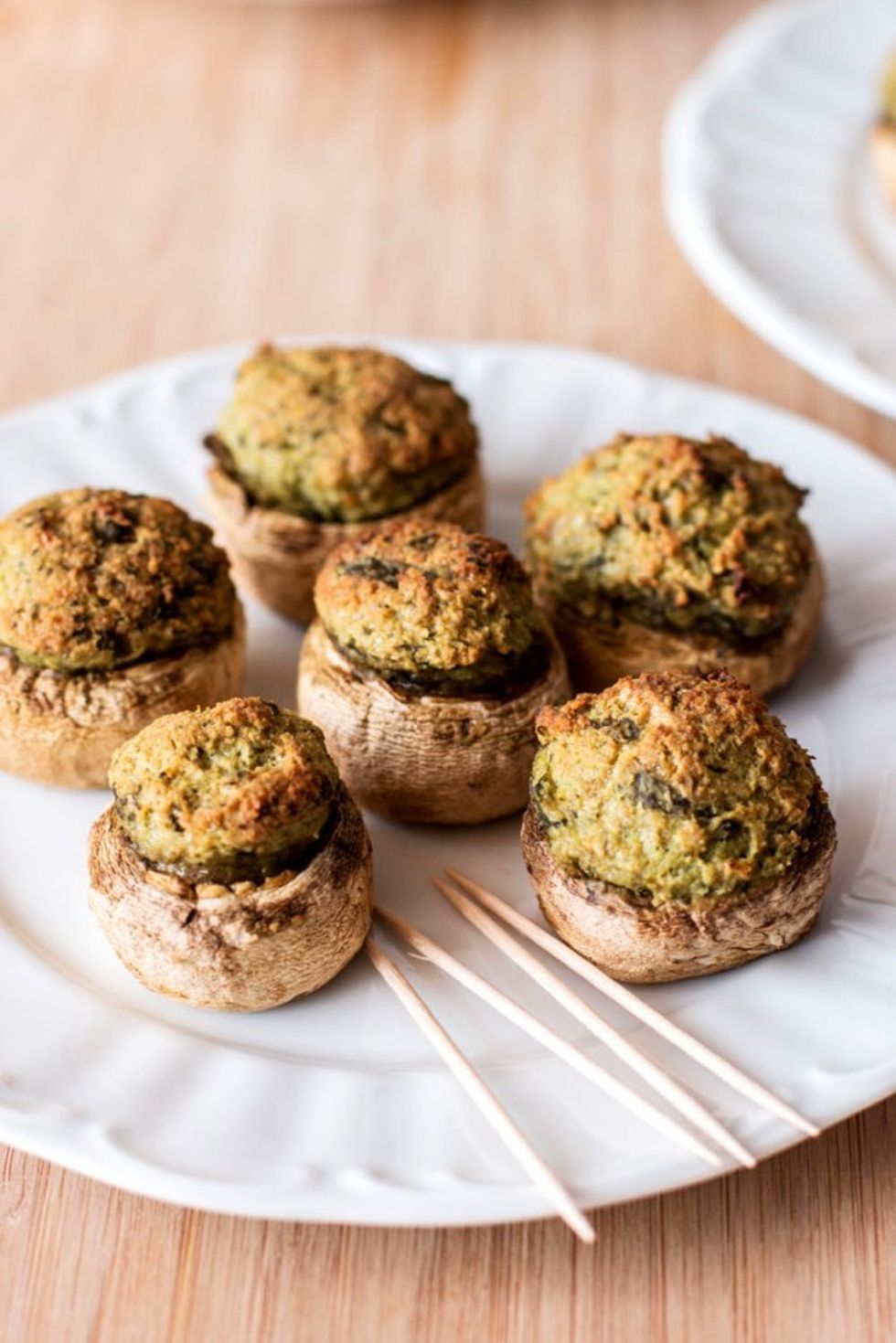 5. Pesto-Stuffed Mushrooms: Packed with fresh basil, these lightened-up stuffed 'shrooms are anything but flavorless. (via Savory Nothings)
Sides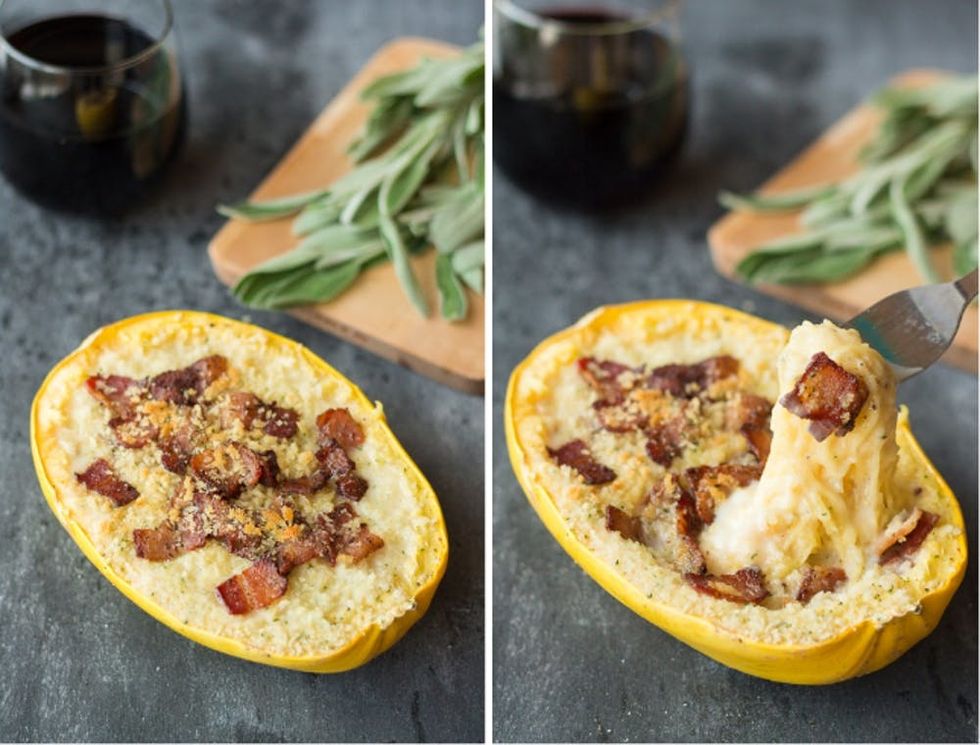 6. Spaghetti Squash Mac + Cheese: Nothing says holiday celebration quite like cheesy, carby goodness. Now you can get a dose of in-season squash and cheese in one luscious side. (via Table)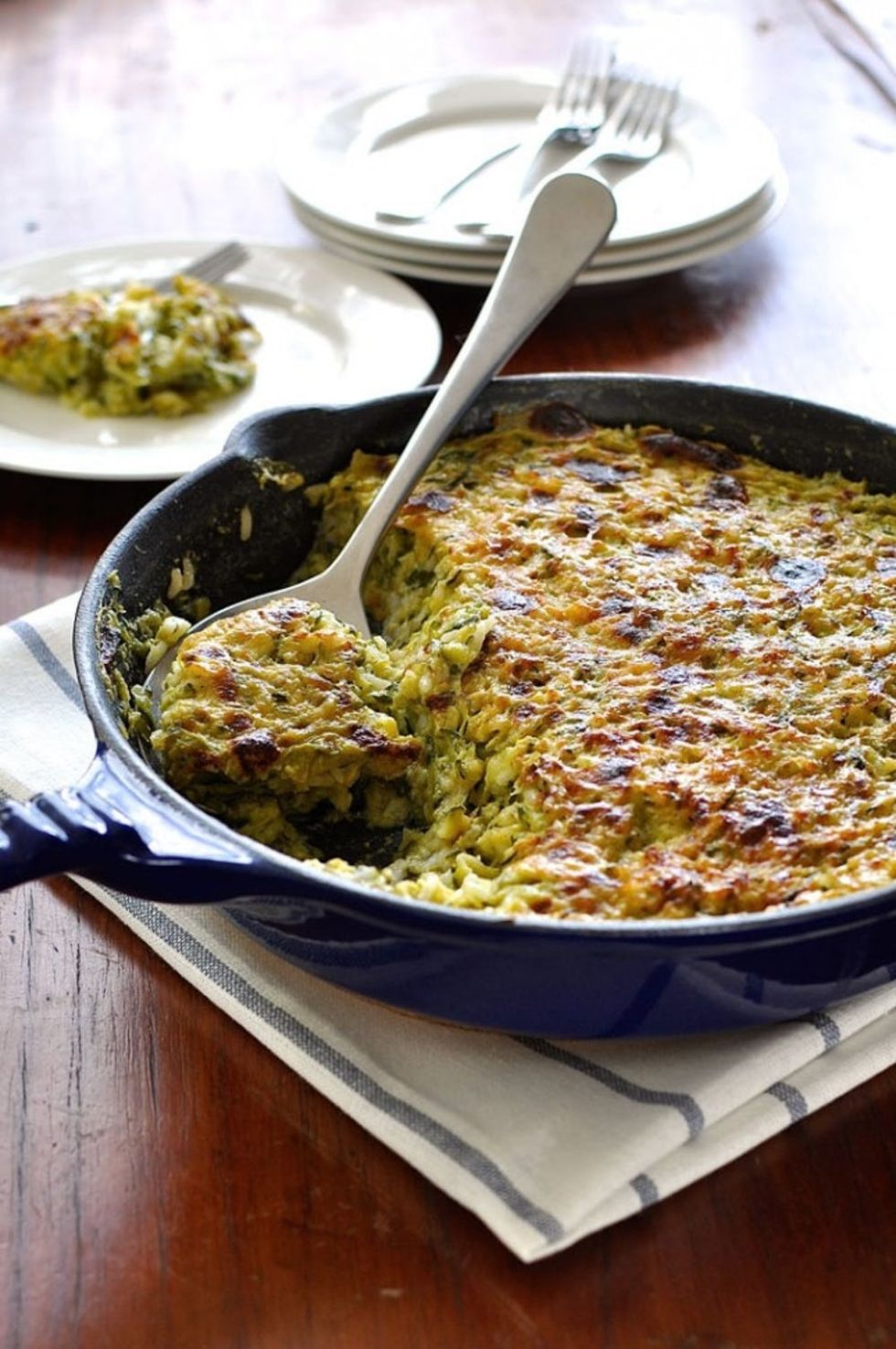 7. Zucchini Tian: A cross between risotto and gratin, this creamy-yet-creamless side happens to be naturally healthy. (via RecipeTin Eats)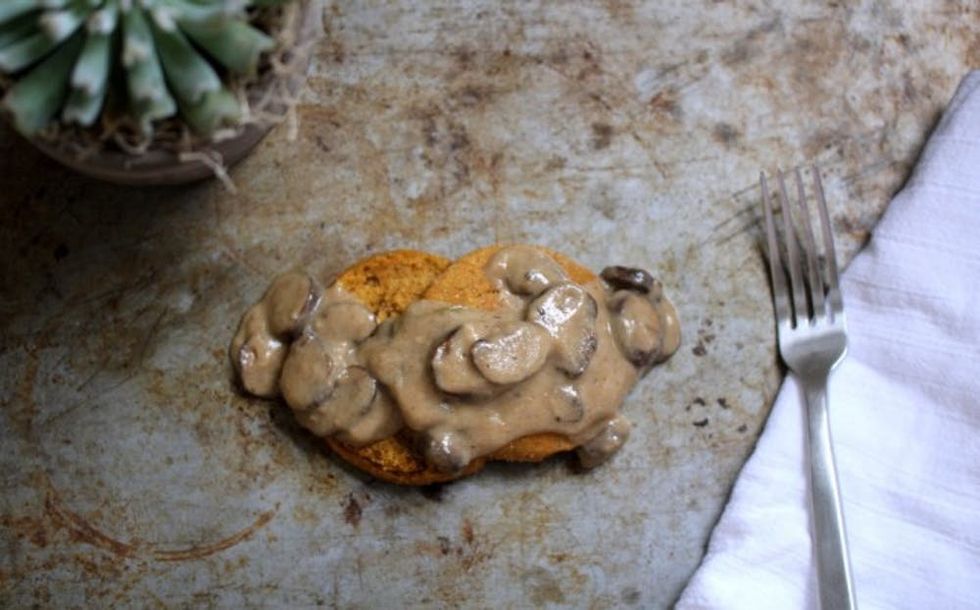 8. Pumpkin Pecan Biscuits and Spicy Portobello Gravy: A combo of Greek yogurt and pumpkin make these biscuits light in more ways than one. As a bonus, the guilt-free gravy poured over top goes just as well with turkey. (via The Ivy Blog)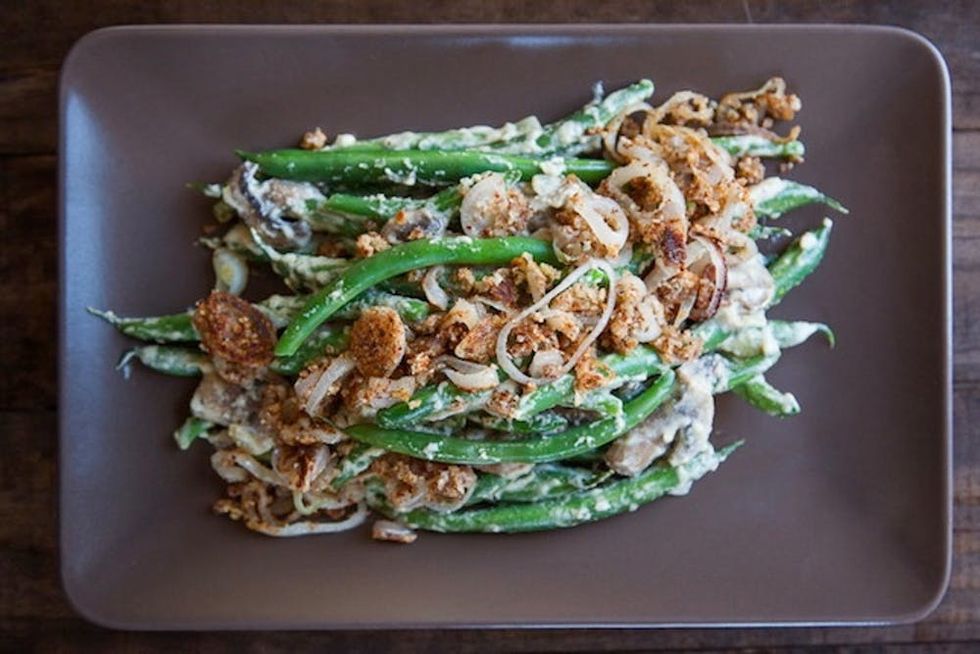 9. Green Bean Casserole (Vegan): Veganizing green bean casserole with cashew "cream" and a few other tasty tweaks is a great way to make a classic side a whole lot lighter. (via Eat the Love)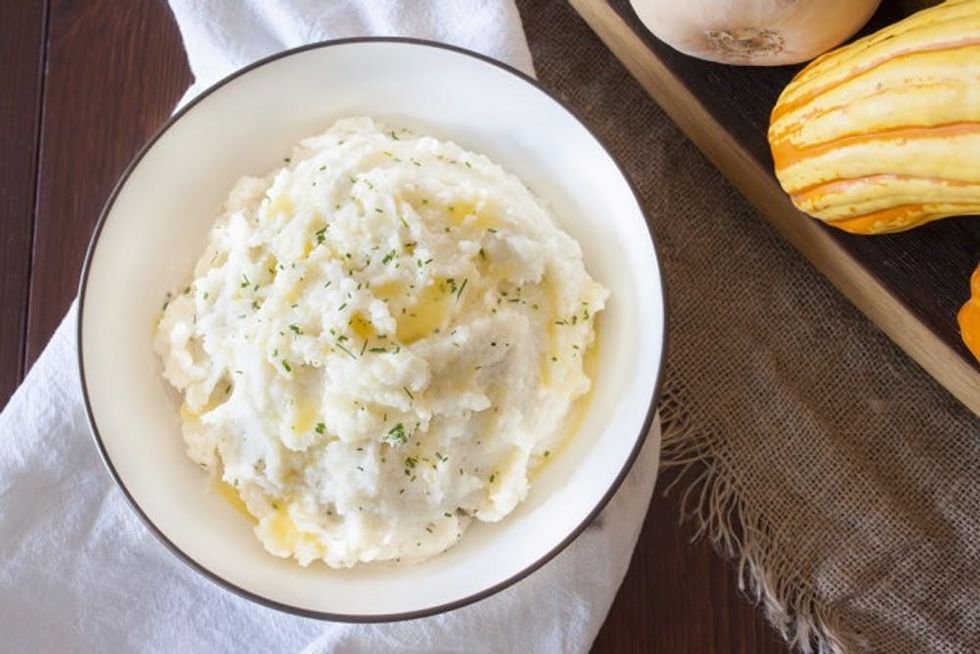 10. Skinny Mashed Potatoes: Combining potatoes and cauliflower into one bowlful of mash is a great way to lighten up the dish without it tasting like health food. (via Home Sweet Jones)
Mains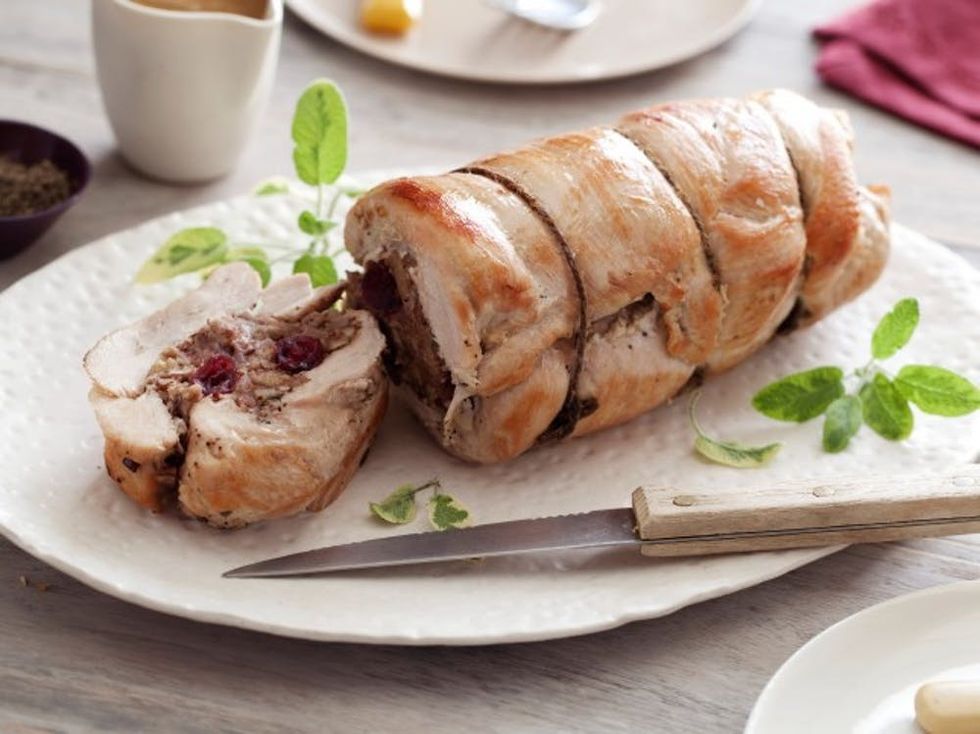 11. Turkey Roulade With Apple Cider Gravy: Here, turkey breast, stuffing and a flavorful, drippings-free gravy is definitely a winning combo. (via Food Network)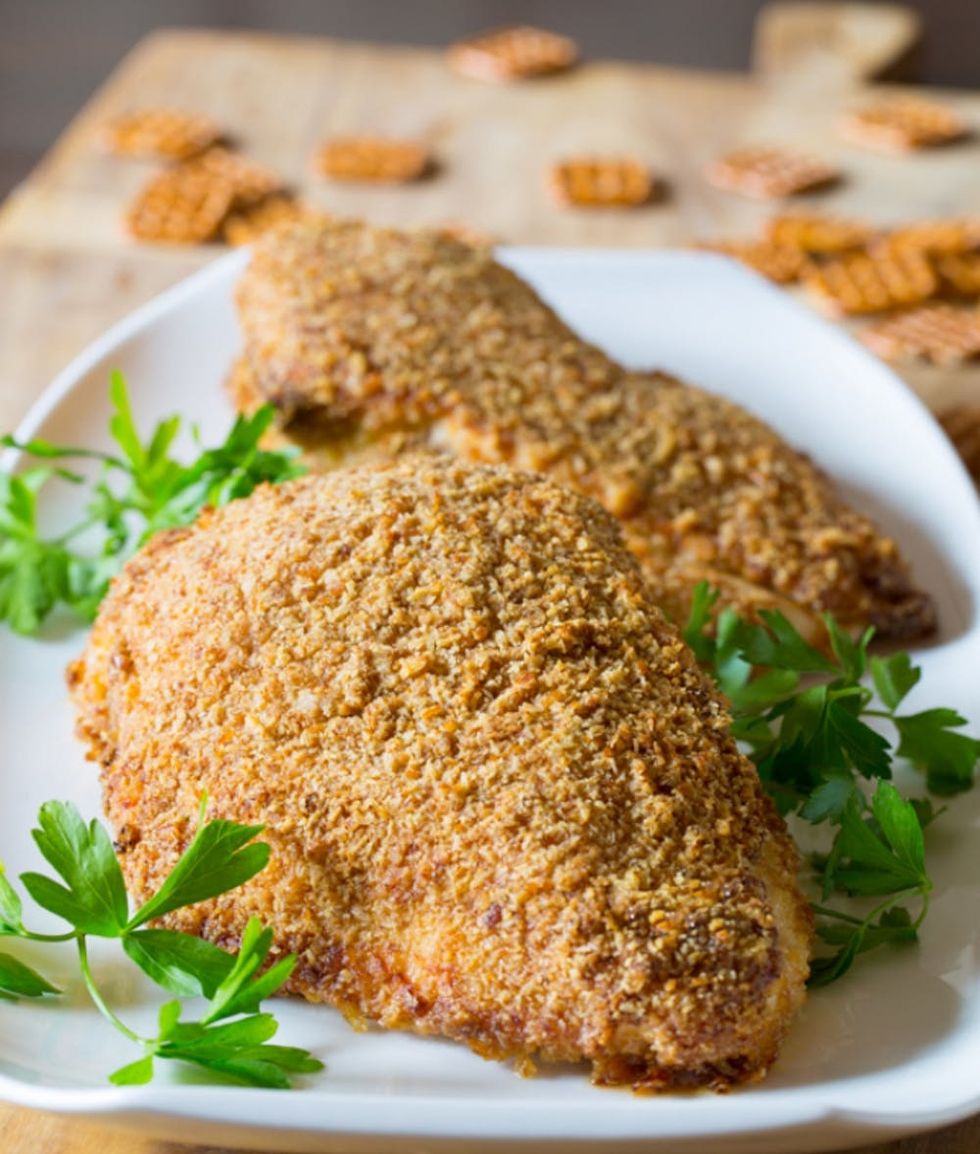 12. Oven "Fried" Turkey Breasts: Who needs a whole roasted bird when you can enjoy this pretzel-coated, oven-fried centerpiece instead? (via A Spicy Perspective)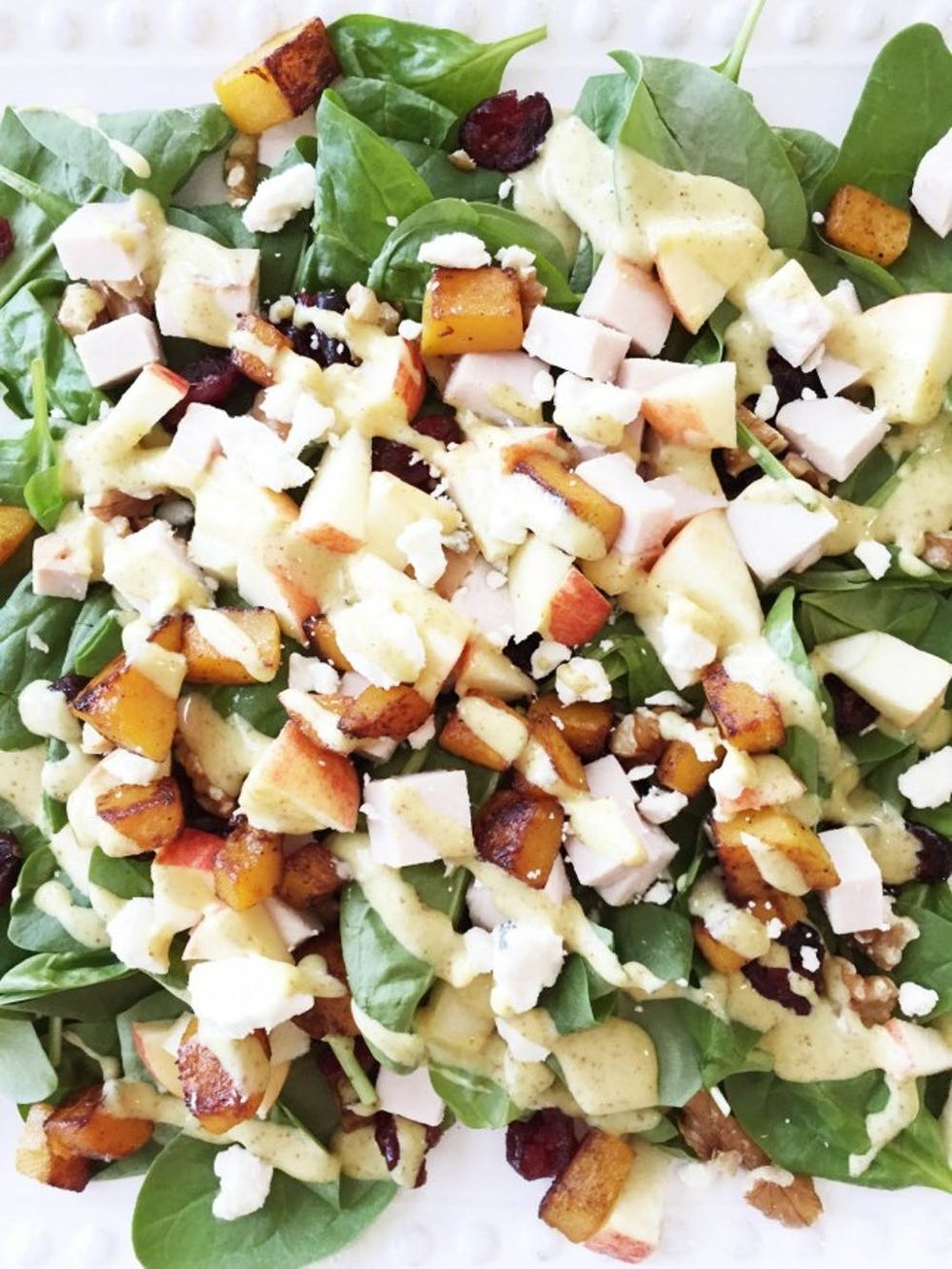 13. Skinny Fall Harvest Salad: Serving up a substantial salad is a great way to get your fix of turkey and sides in one filling bowl. (via The Skinny Fork)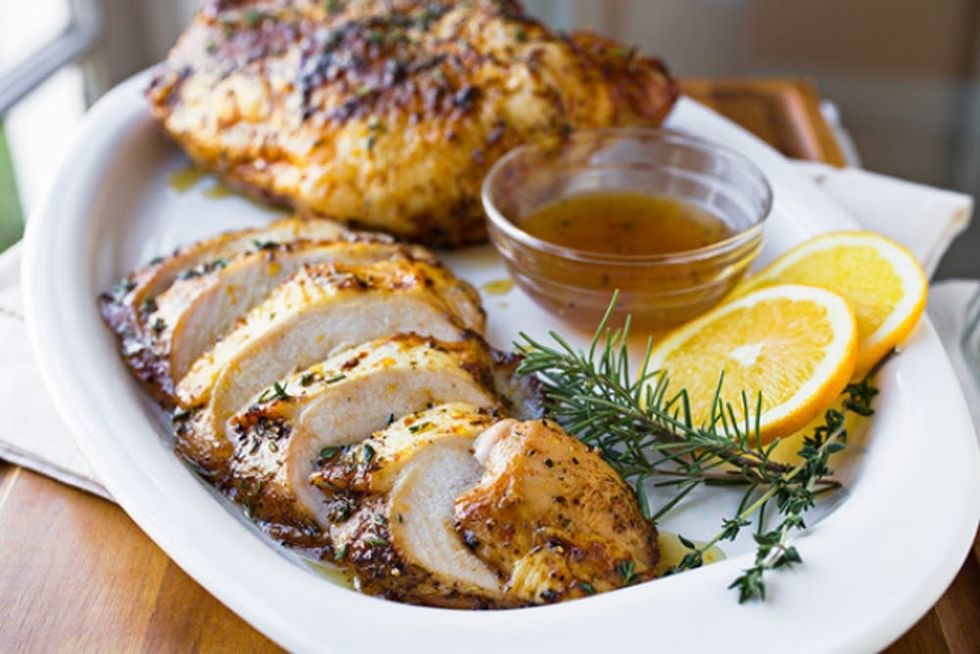 14. Orange-Honey Glazed Roasted Turkey Breasts: Feast your eyes on this delish dish. It's a practically fat-free, yet flavor-packed alternative to a butter-based roast. (via The Cozy Apron)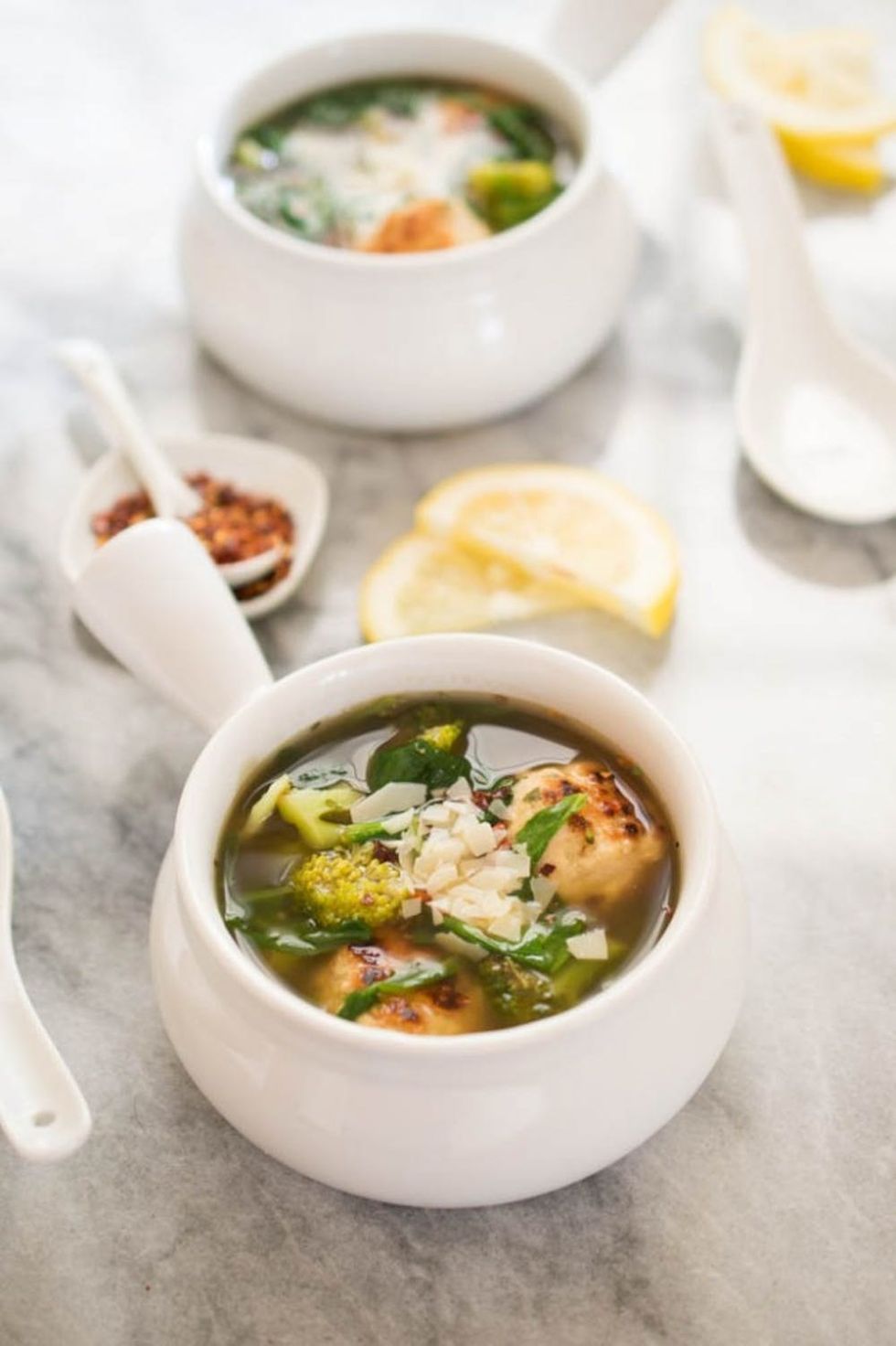 15. Turkey Meatball Vegetable Soup: A big bowlful of this brothy, hearty turkey meatball and veggie soup makes taste buds and tummies very happy. (via Chef Savvy)
Dessert
16. The Ultimate Crustless Pumpkin Pie: Simply skip the buttery crust for a healthier take on pumpkin pie. (via My Fair Baking)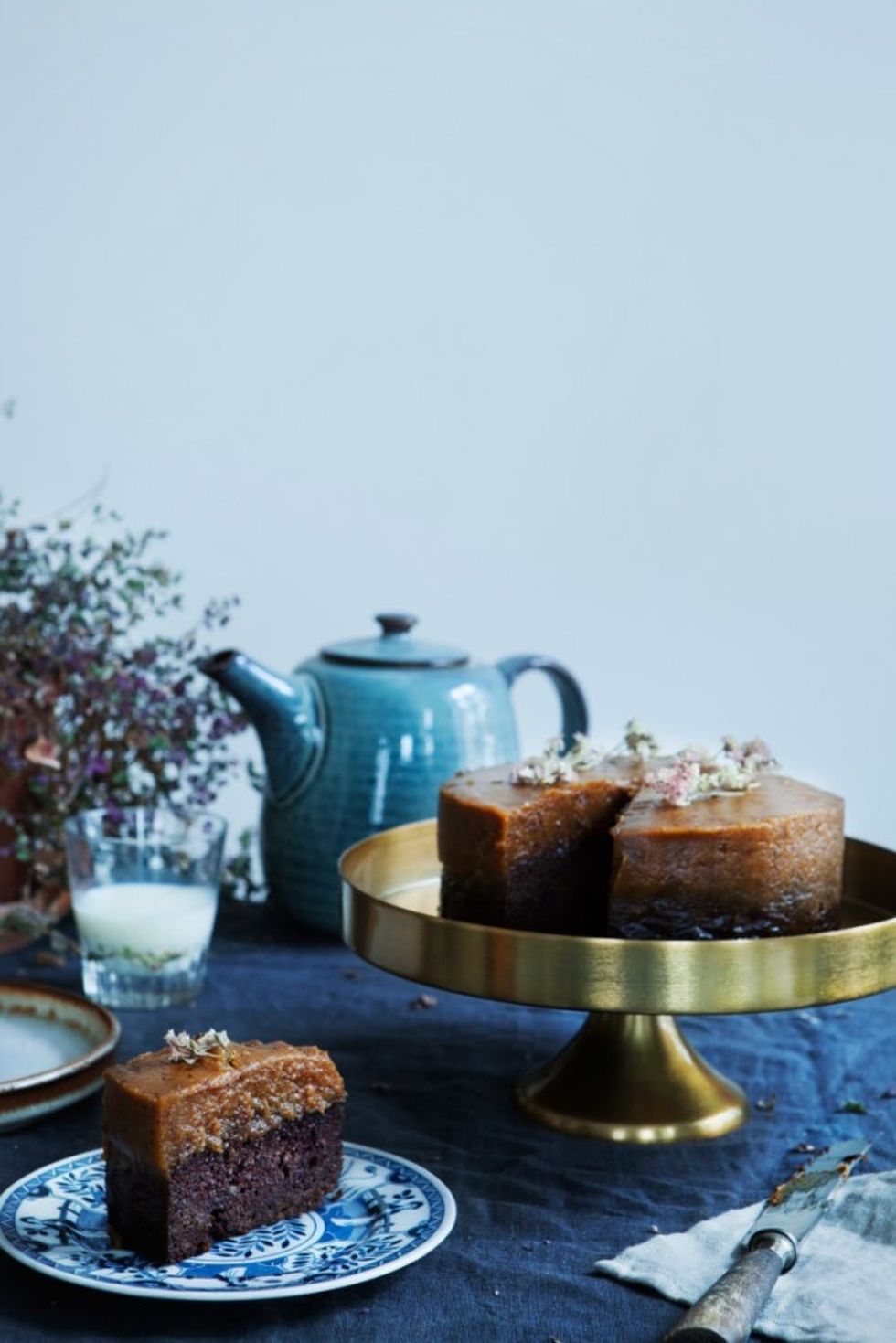 17. Chocolate Pumpkin Cake: This cake is free of so many things — gluten, dairy and sugar — that you'd think it was just a figment of our imagination. Happily, the chocolate sponge cake with pumpkin mousse on top is very real and very yummy. (via Modern Wife Style)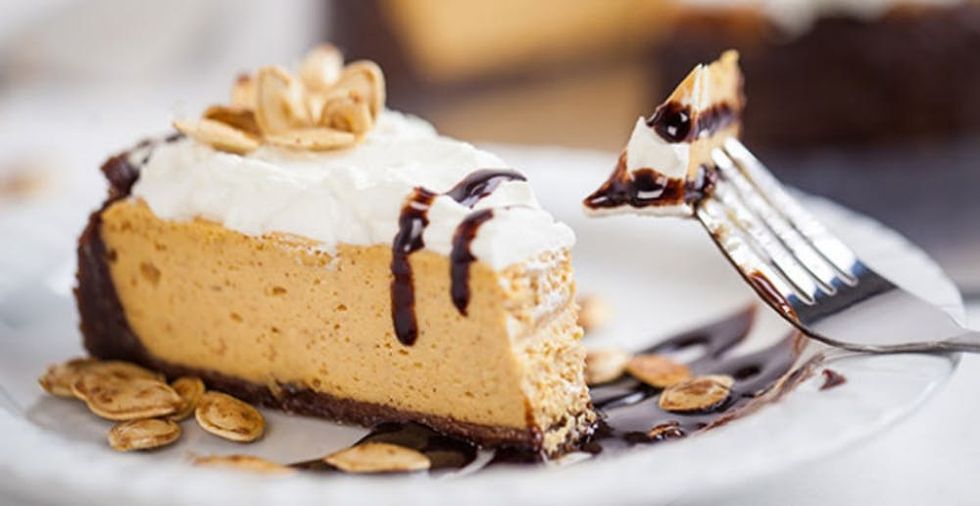 18. Pumpkin Cheesecake: Neufchatel and fat-free cream cheese are two great swaps for the full-fat stuff in this cheesecake. Anything that helps us feel better about grabbing that second (or third) slice is a definitely a winner in our book. (via Blendtec)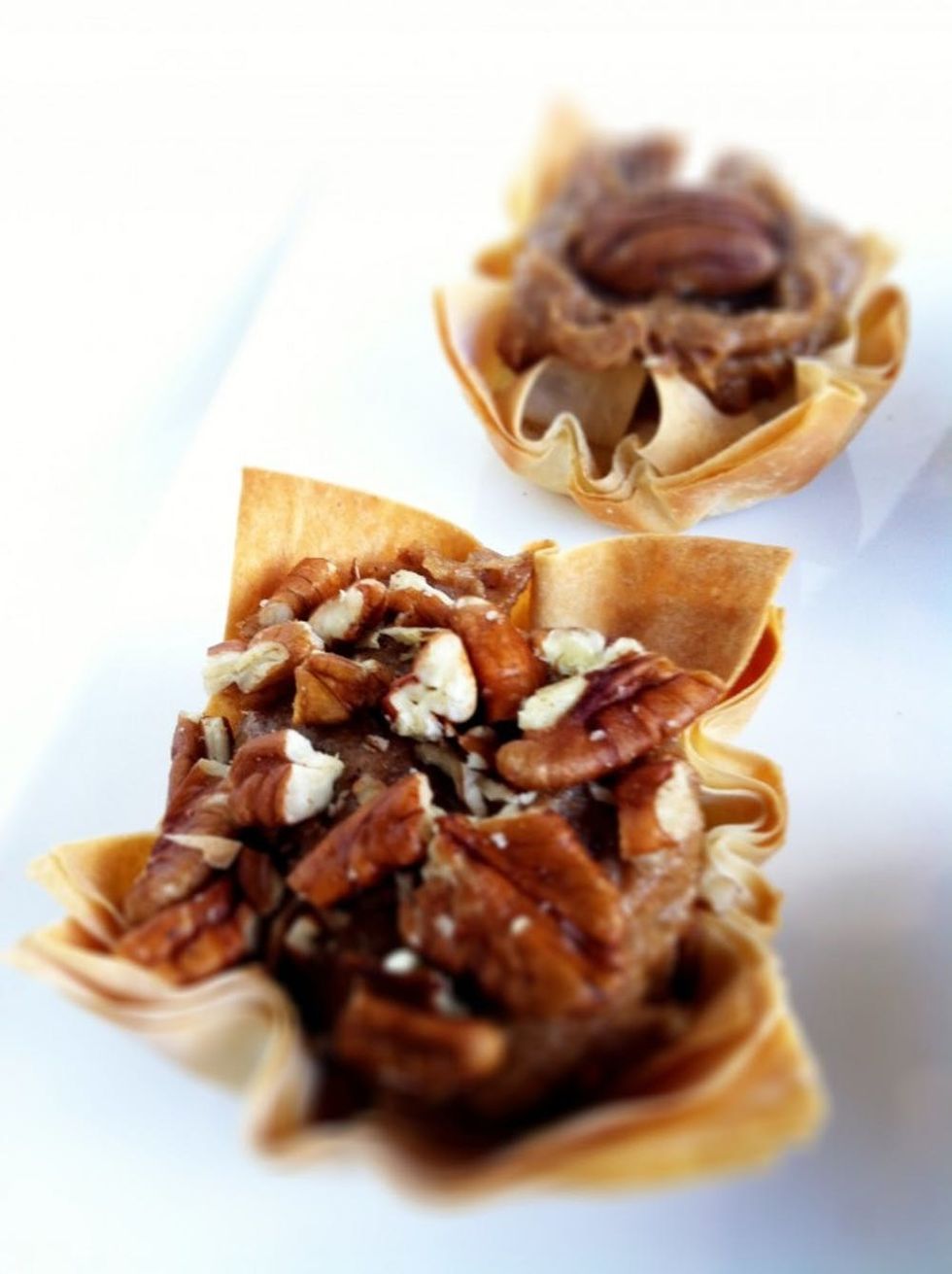 19. Skinny Pecan Pie Tarts: A mix of raw pecans, dates and bananas stuffed into phyllo shells is a great stand-in for the usual butter- and sugar-filled pecan pie. Betcha can't eat just one ;) (via DAMY Health)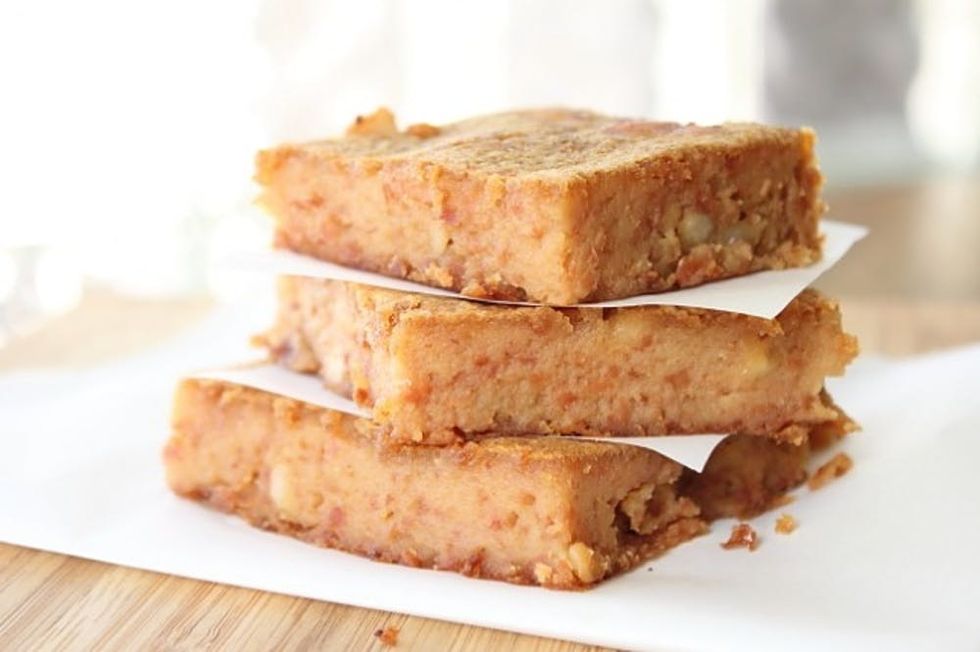 20. Pinto Bean Blondies: We already know how delicious black beans are in brownies, so it's no surprise that blondies benefit from a little legume action as well. Scented with maple syrup, these are a great Thanksgiving treat. (via Scarletta Bakes)
How do you keep things healthy around the holidays? Share your tips and tricks below!