13 High Fashion Hoodies for Fall
Aug 24, 2014
Every September we go through such a tug-o-war! It's so hard to say goodbye to the lovely days of summer with all its beach day glory and carefree updos. At the same time, it's impossible to not welcome fall with open arms when we remember how it's the perfect season for eternal layering, incredible scarves and amazingly comfy hoodies. As much as we looooove the feeling of those worn-out, had-them-since-freshman-year sweatshirts, here are 13 ways to make sure your hoodie collection is not only up to stuff, but is high-fiving the world.
---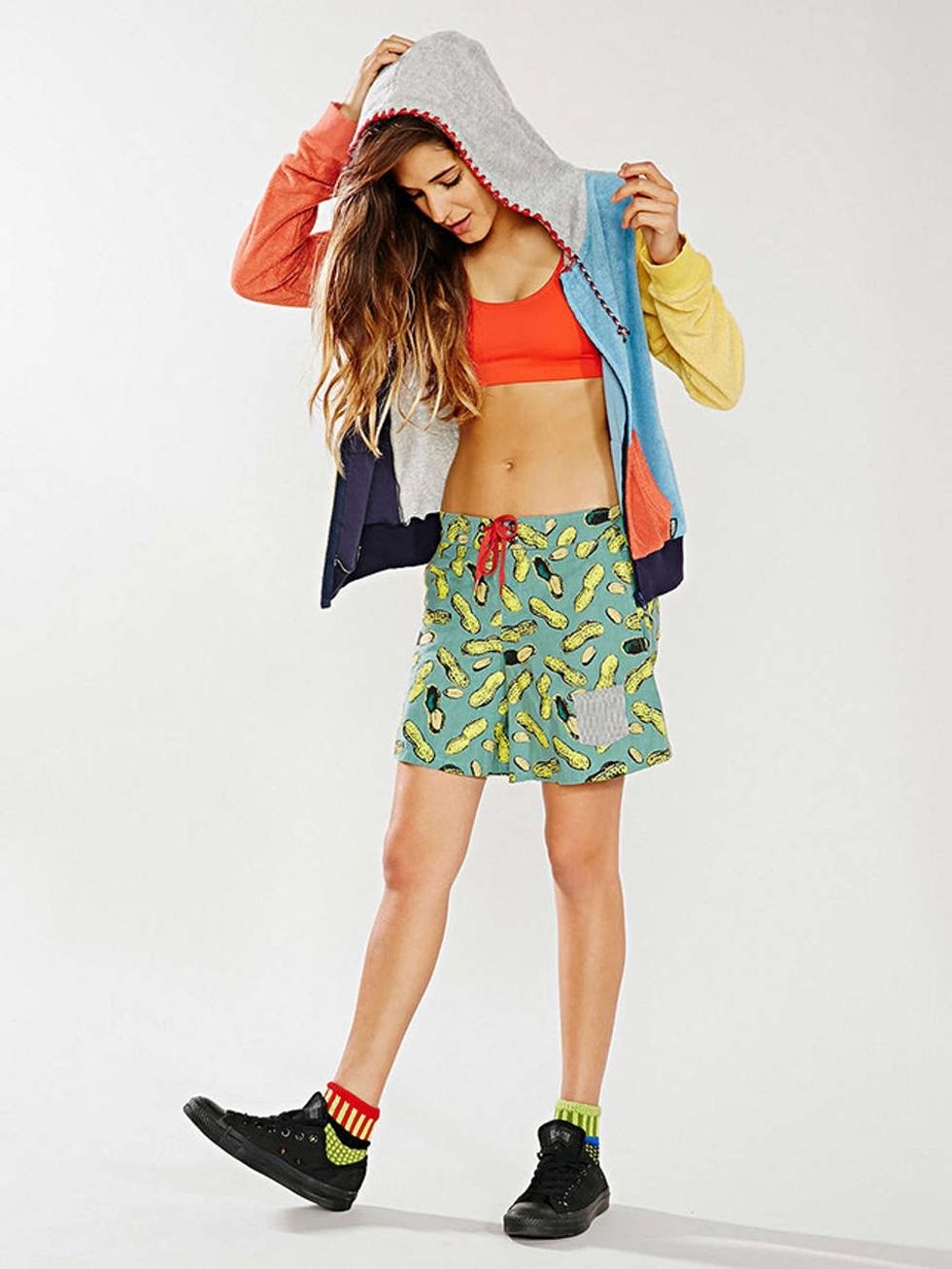 2. Manatash Pile Parka Hoodie ($174): Keeping the decades-kickback rolling, we challenge anyone out there to find a more '90s-awesome hoodie. We're going to put this on and go watch Empire Records, thankyouverymuch.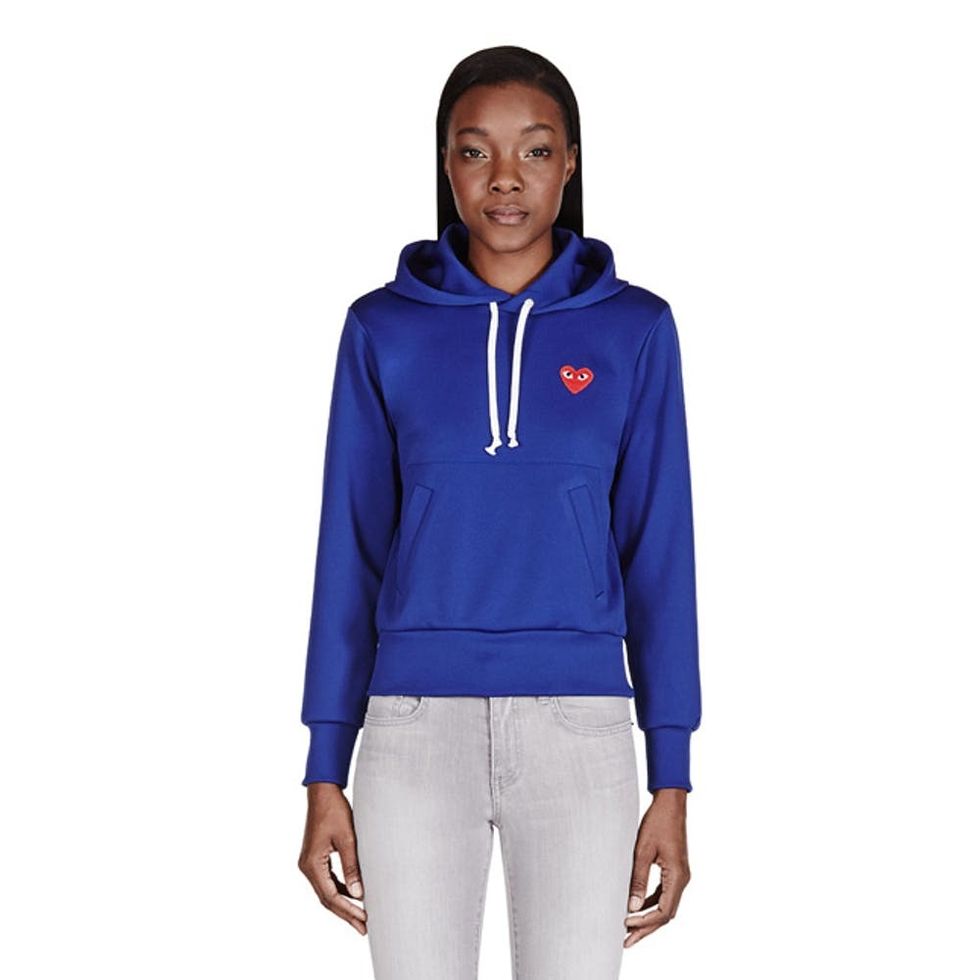 3. Comme des Garcons Play ($260): One of our all time favorites, Comme des Garcons makes a classic hoodie with a touch of cutiepie. Who knew a heart with eyes could be so frackin' adorable?
4. Anrealage Parachute Cardigan ($675): Okay… that price tag has us reeling, too. But apparently that's the asking price for avant garde at its finest. Pieces like this don't come around often. Make sure you snag this Japanese gem before it vanishes. If you have the funds or catch a sale, that is.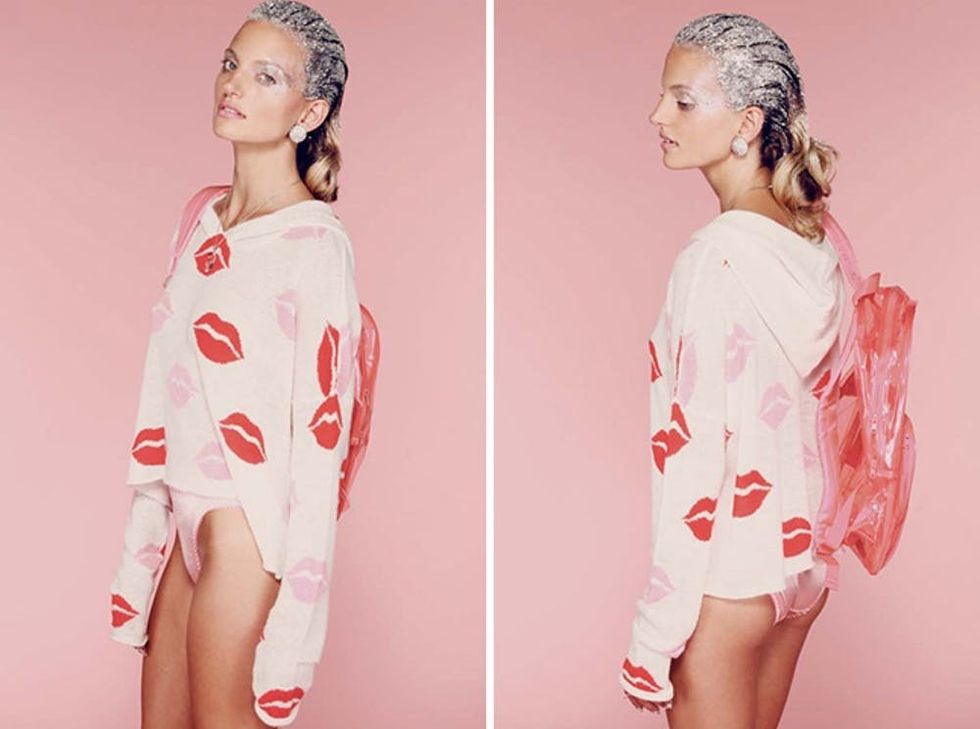 5. Make Out Party Hooded Billy Sweater ($264): Who doesn't love making out and hoodies? What if we told you that you could have both? At the same time. Sweet.
6. Tie Dye Stripe Hoodie ($128): One part sailor, one part hippie, channel your inner beach bum with this little ditty perfect for those early autumn bonfires.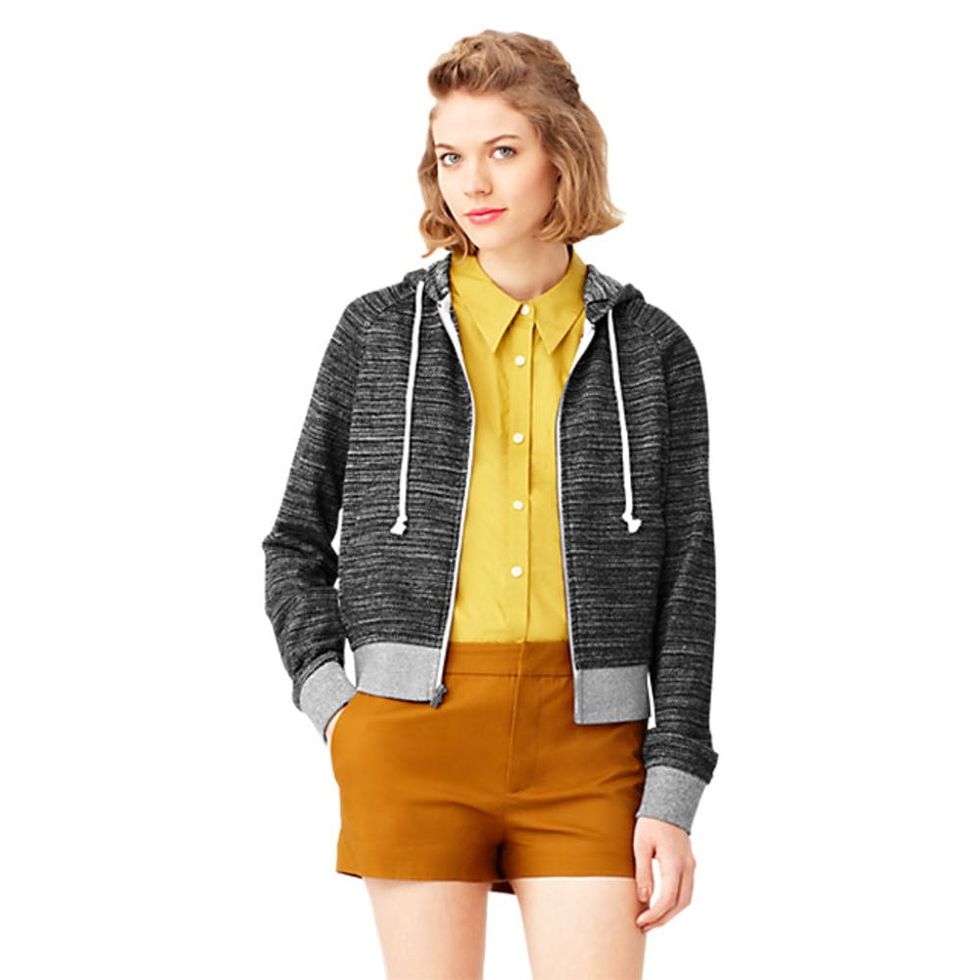 7. Sporty Hoodie ($50): Kate Spade Saturday does it again with this adorable French terry hoodie. We're pretty certain it will be your go-to hoodie, and we wholeheartedly support your decision to copy this entire Wes Anderson-esque look.
8. Gola Hoodie ($245): The perfect way to say hello to fall while holding onto the coattails of summer. Match this colorful Ethiopian hoodie with some cutoffs and your favorite pair of Keds and you'll be ready for any September afternoon.
9. Double Hooded Sweatshirt ($50): That's right. Not one, but TWO hoods. Pre-orders are moving fast. Snag one before you wish you hadn't waited so long.
10. Queensland Hoodie ($132): We think this one might just make it into your permanent hoodie collection. It's a classic style with a colorful twist. Yes, please.
11. Megaz Gabi Hoodie ($245): Stripes. Stripes. And more stripes! Did we mention these are individually hand woven with Gabi aka super heavy cotton? Pretty amazing if you ask us.
12. MinkPink Wild Flower Anorak ($69): Let's bring back flower anoraks with this cutie patootie. It's the perfect way to get your color on while keeping wind out.
13. Sol Hoodie E Pattern ($11): We get it. You're more DIY. Why buy a hoodie when you can make your own? Here's the perfect pattern to get you started.
What's your favorite hoodie to snuggle in? Share your comments below!