17 Must-Try Minimalist Manis
Aug 14, 2014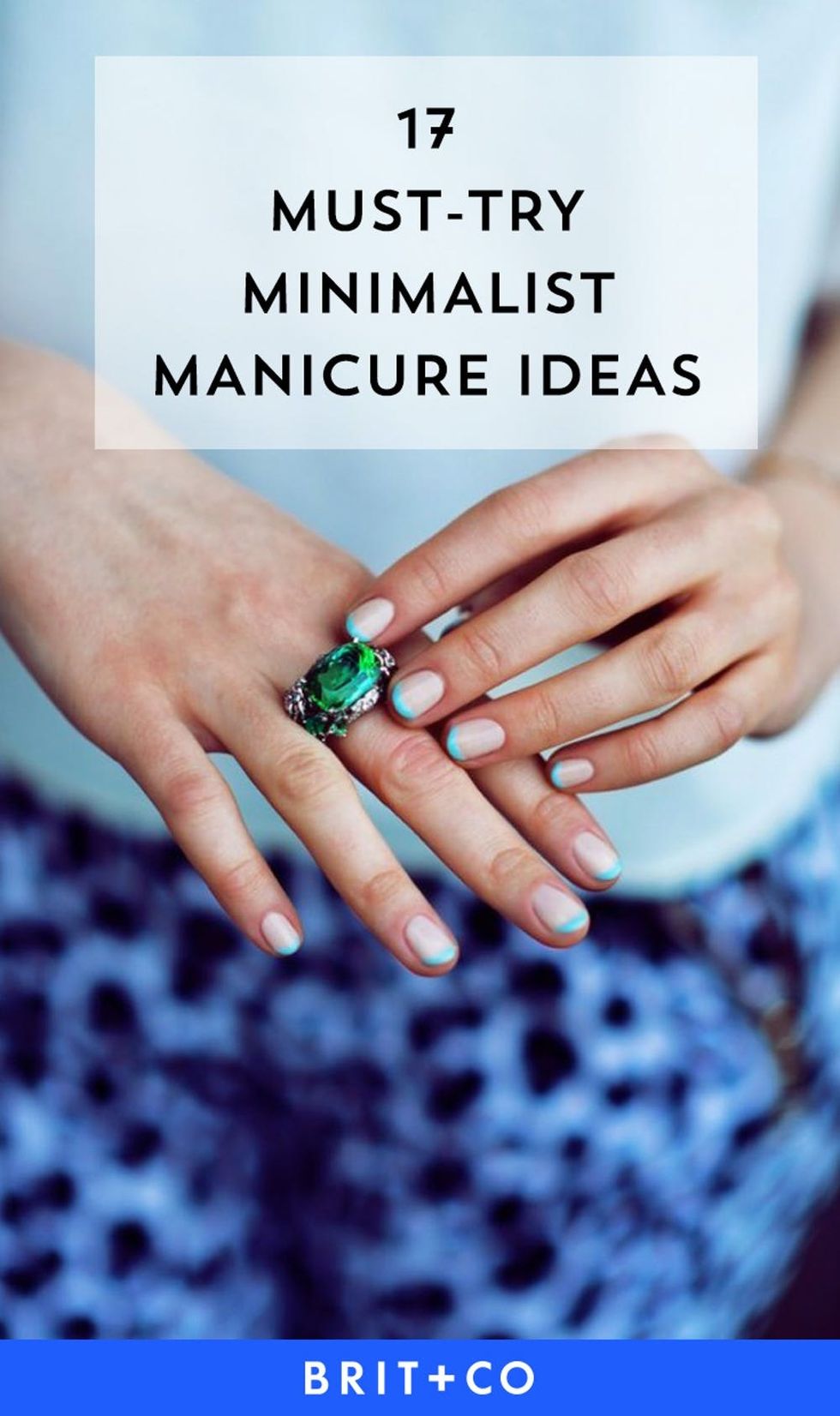 ---
When it comes to your mani of the week, the options are endless. You can get downright elaborate with some of the season's most pinworthy nail art designs or you can take a more back-to-basics approach. From the runway to your favorite Instagrammers, low-key manis are — dare we say it — having a major moment. If you don't want to take our word for it, check out these 17 minimalist manis that will make you think twice before opting for crazy nail art.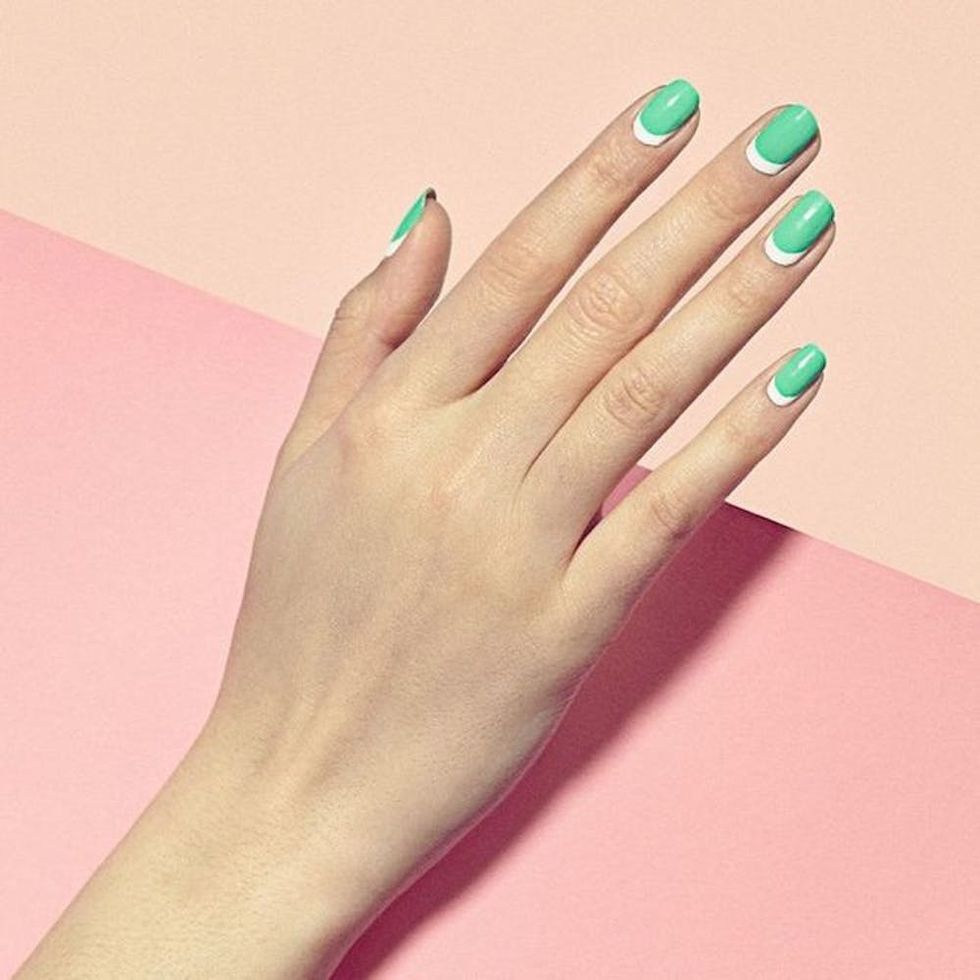 1. Updated Moon Mani: Add a bold surge of color to your minimalist mani by trying this show-stopping moon design. The white base will enhance the intensity of your top color times 10! (via Harper's Bazaar)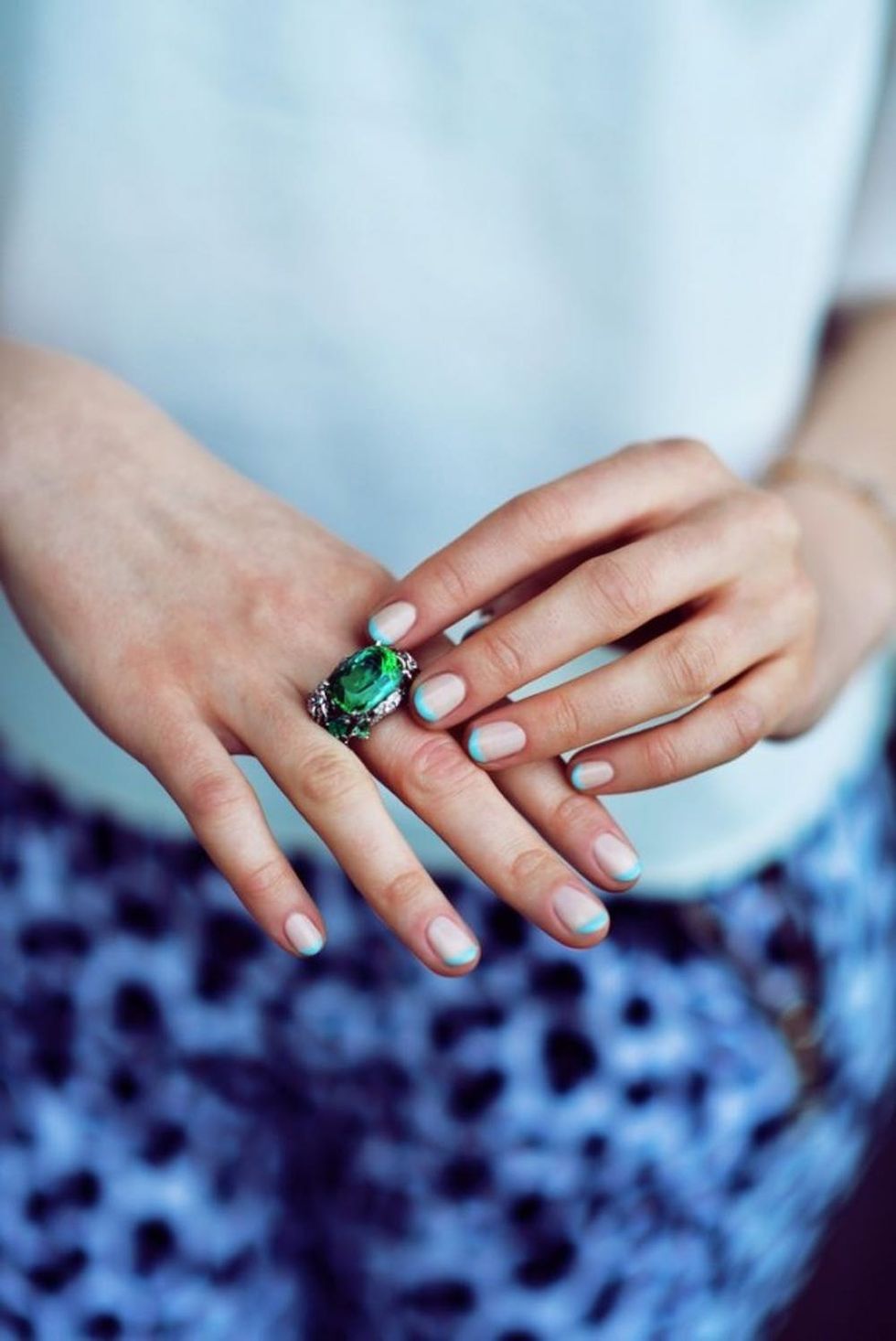 2. Neon Tips: Start with a neutral base and add a pop of color with neon tips. We love this beige and egg shell blue combo. (via Kayture)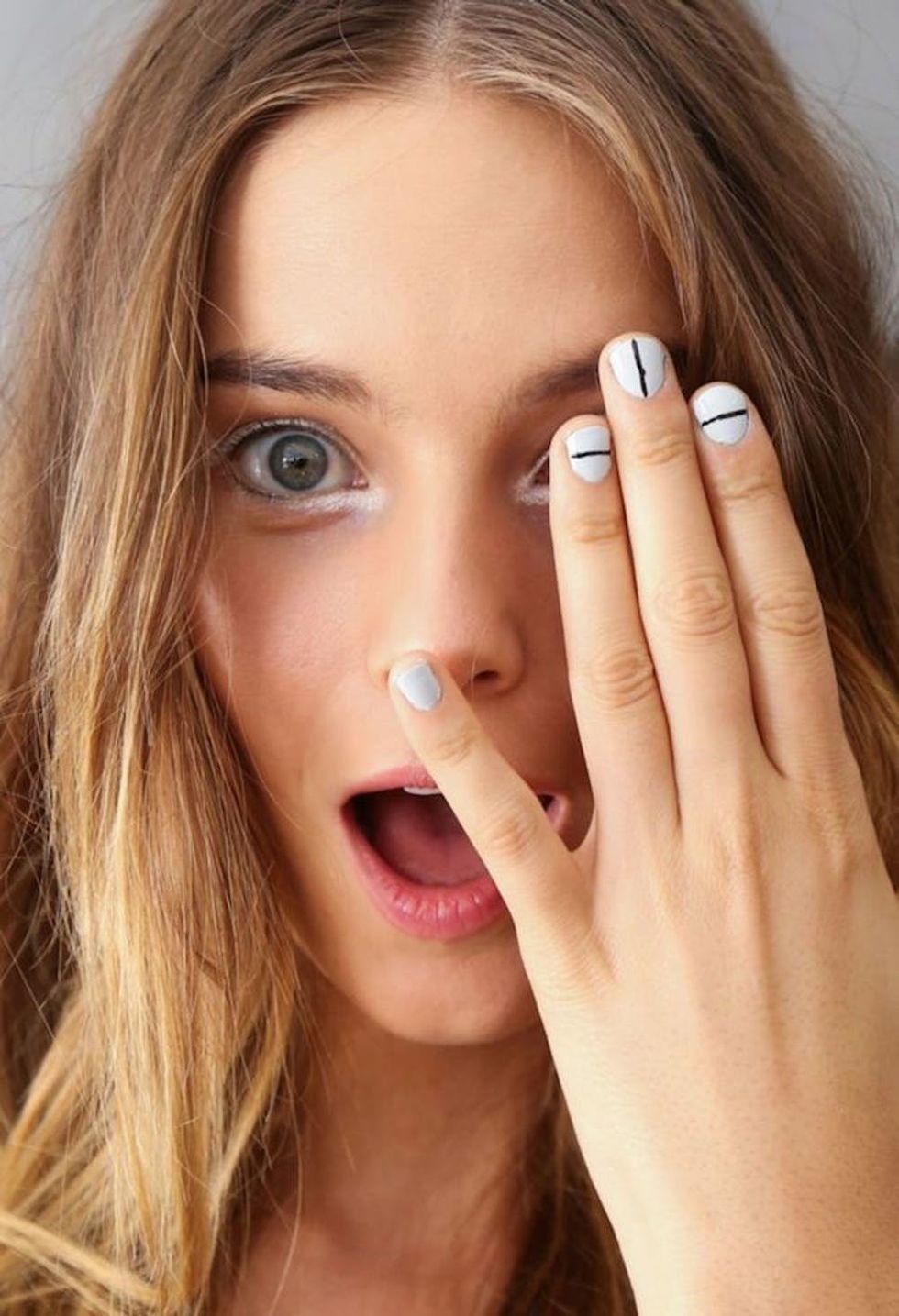 3. Simple Stripes: We weren't kidding when we said these manis were simple. Follow in nail artist Jin Soon Choi's lead by using a thin paint brush to apply one vertical or horizontal line to each nail. (via Glamour)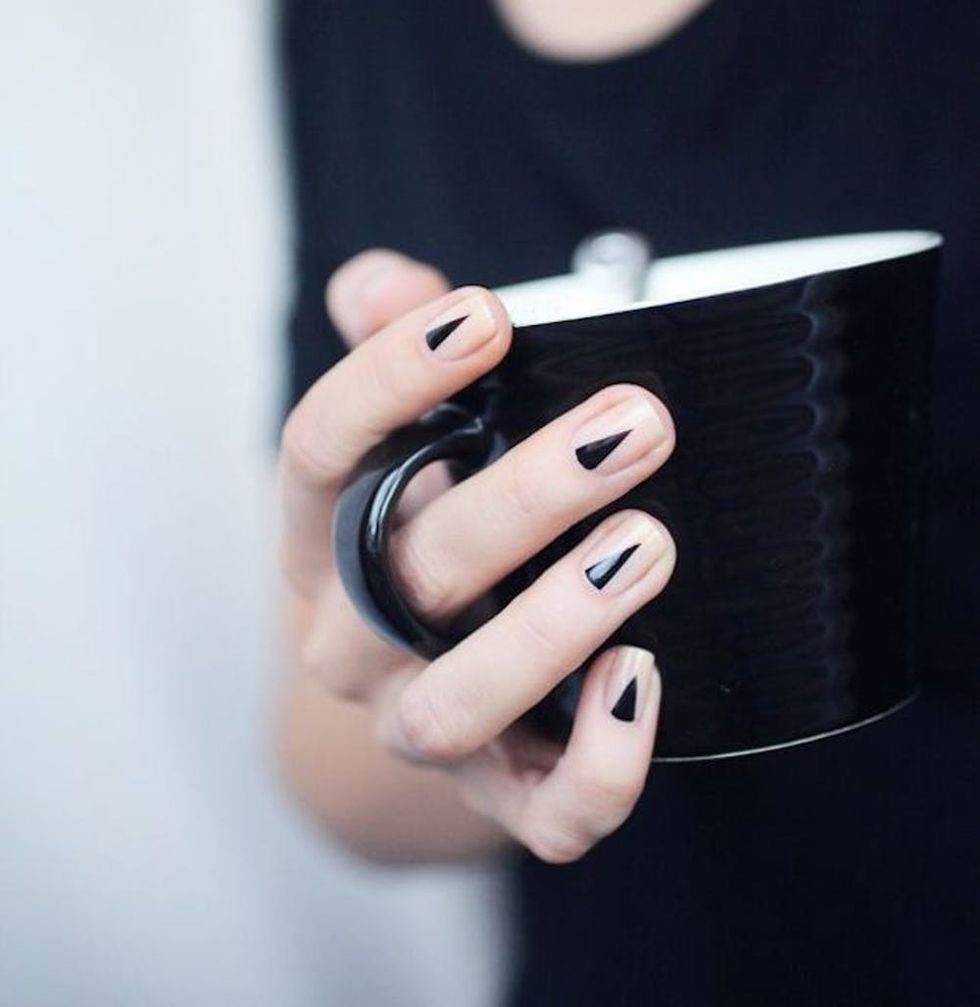 4. Triangle Mani: Pointy triangles or daggers? Either way, this manicure is fierce. (via The Fashion Medley)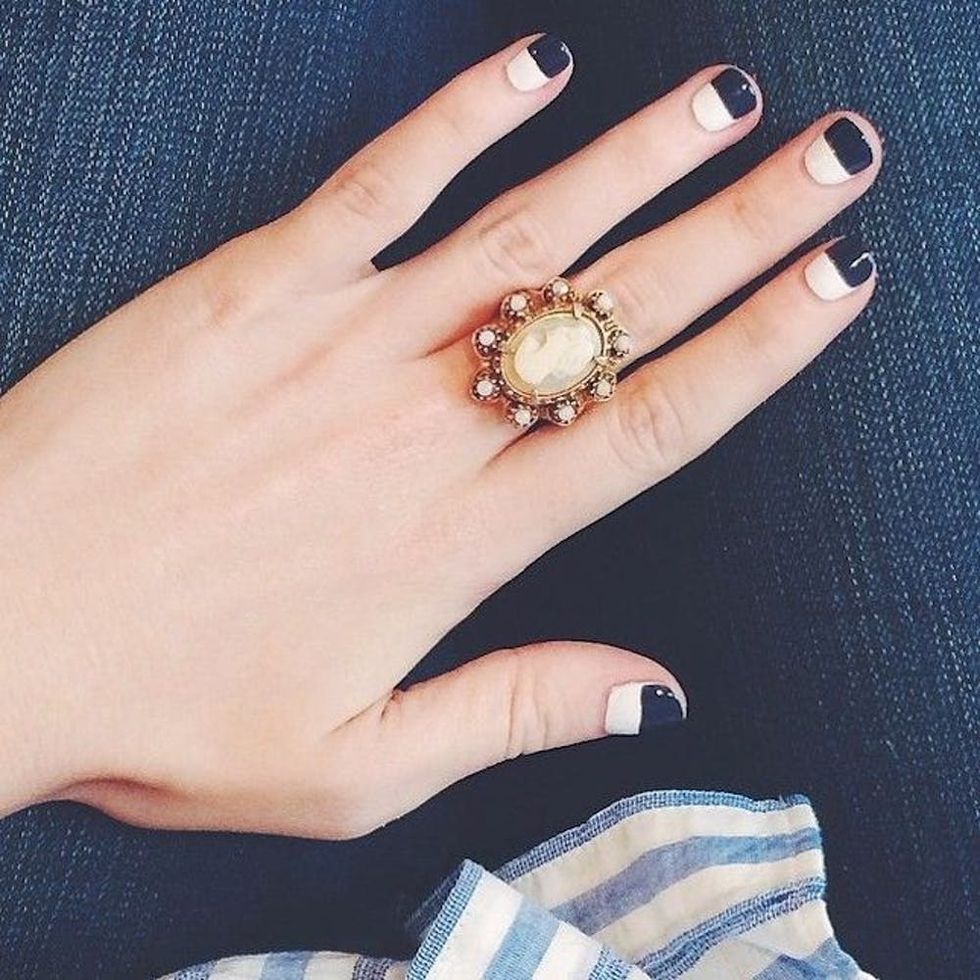 5. Nautical Mani: When anchors have grown stale, adopt a nautical color palette instead. Half-navy and half-white, this mani is as chic (and streamlined) as they come. (via Mackenzie Horan)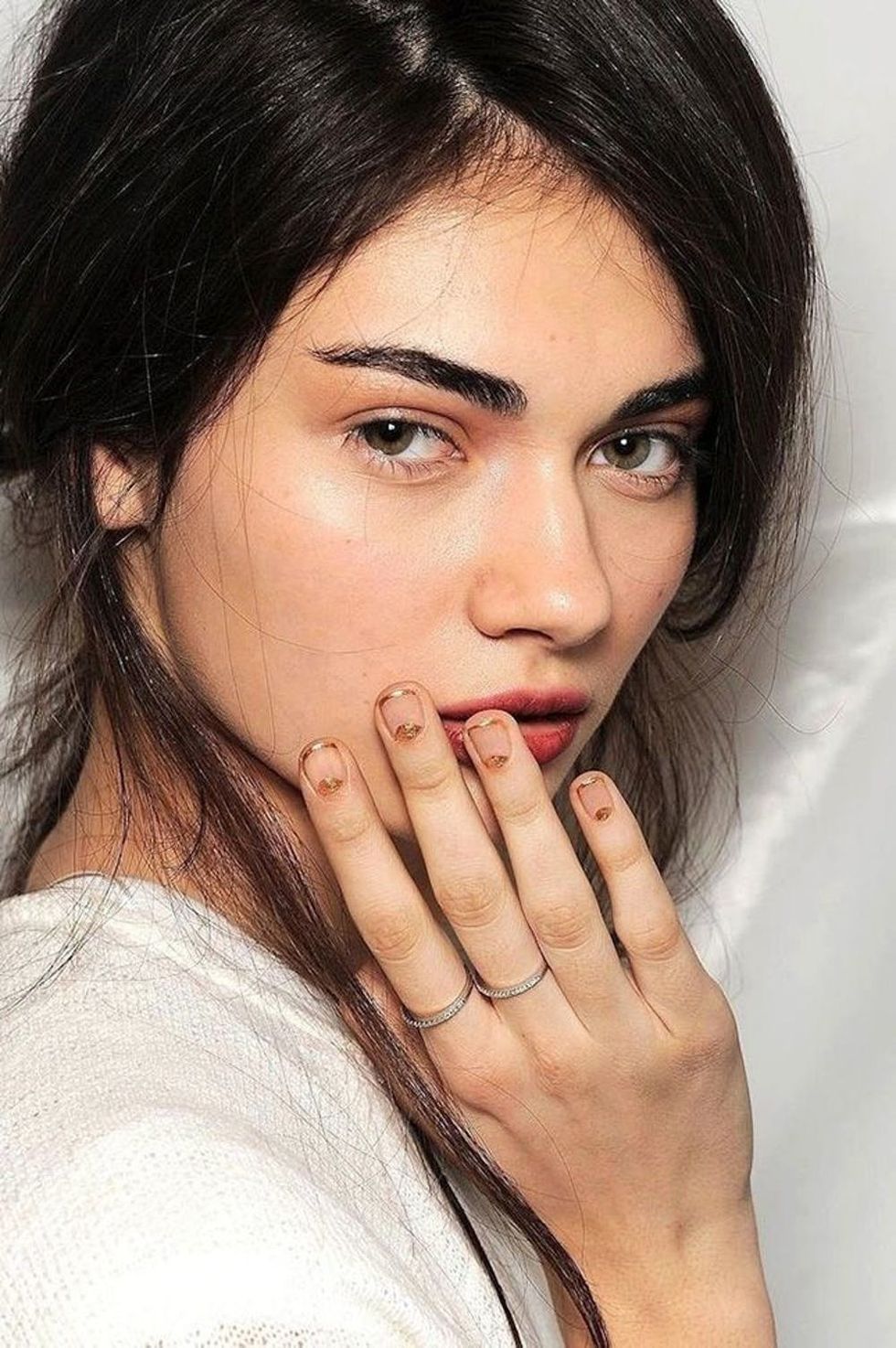 6. Gold Outline: Jazz up your nearly bare nails with glittery tips and half-moons. Rest assured that this manicure is suitable for even the most fancy black tie affairs. (via Style Vanity)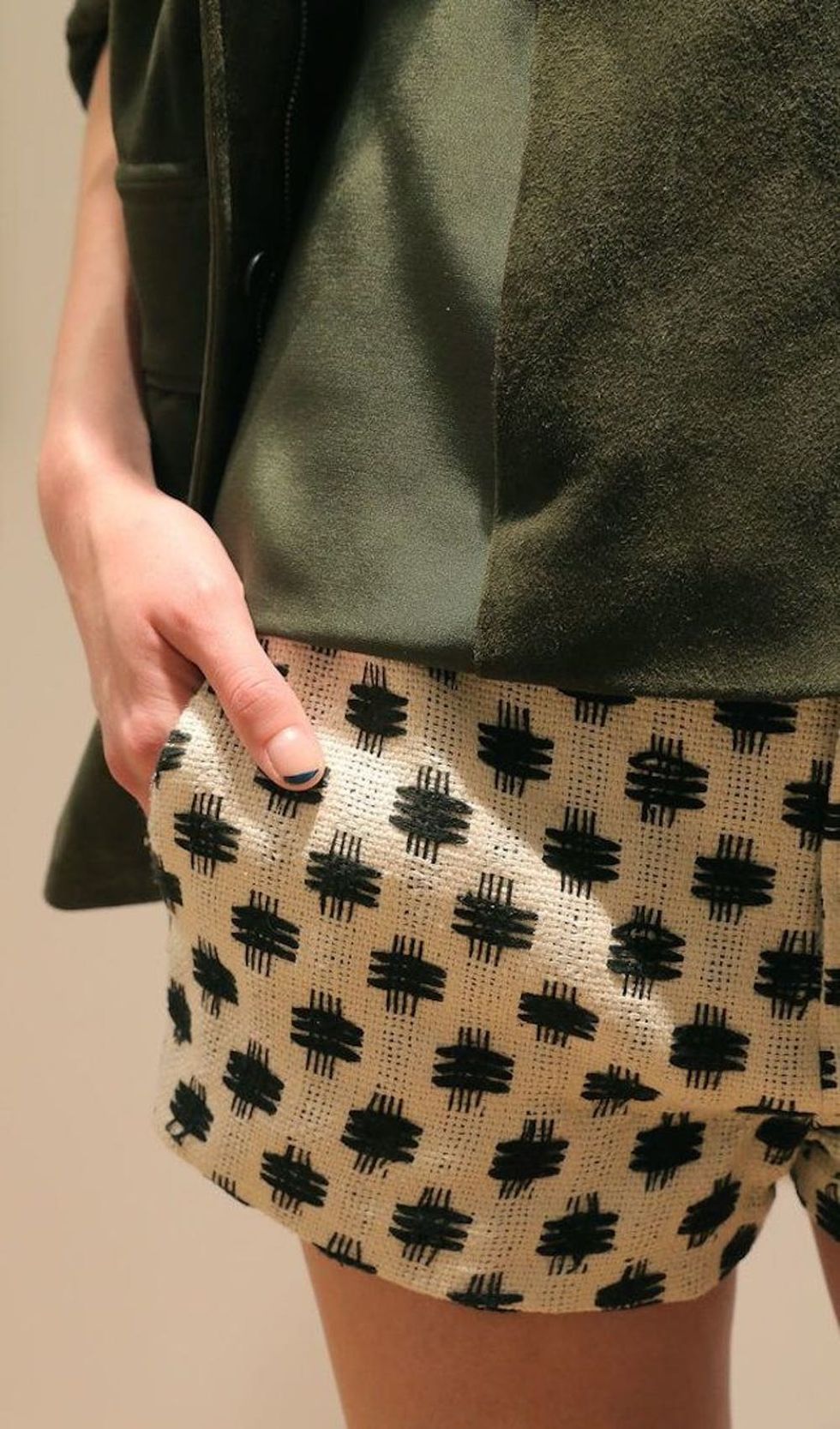 7. Slanted French Tip: For a French manicure with a twist, paint a slanted black line on the tip. For the final touch, add your fave midi rings into the mix! (via Popsugar Beauty)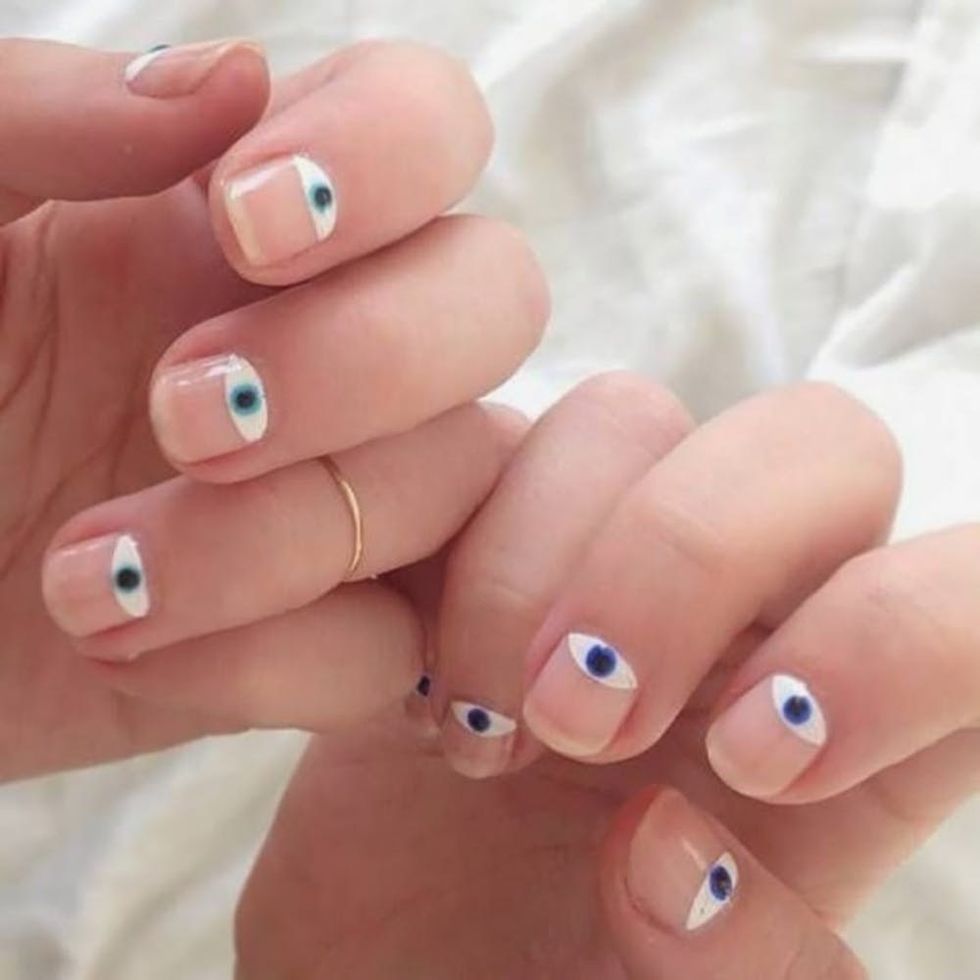 8. Evil Eyes: Yup, these evil eyes are indeed watchin' you. At last, a minimalist mani with some personality. (via What We Are Wearing)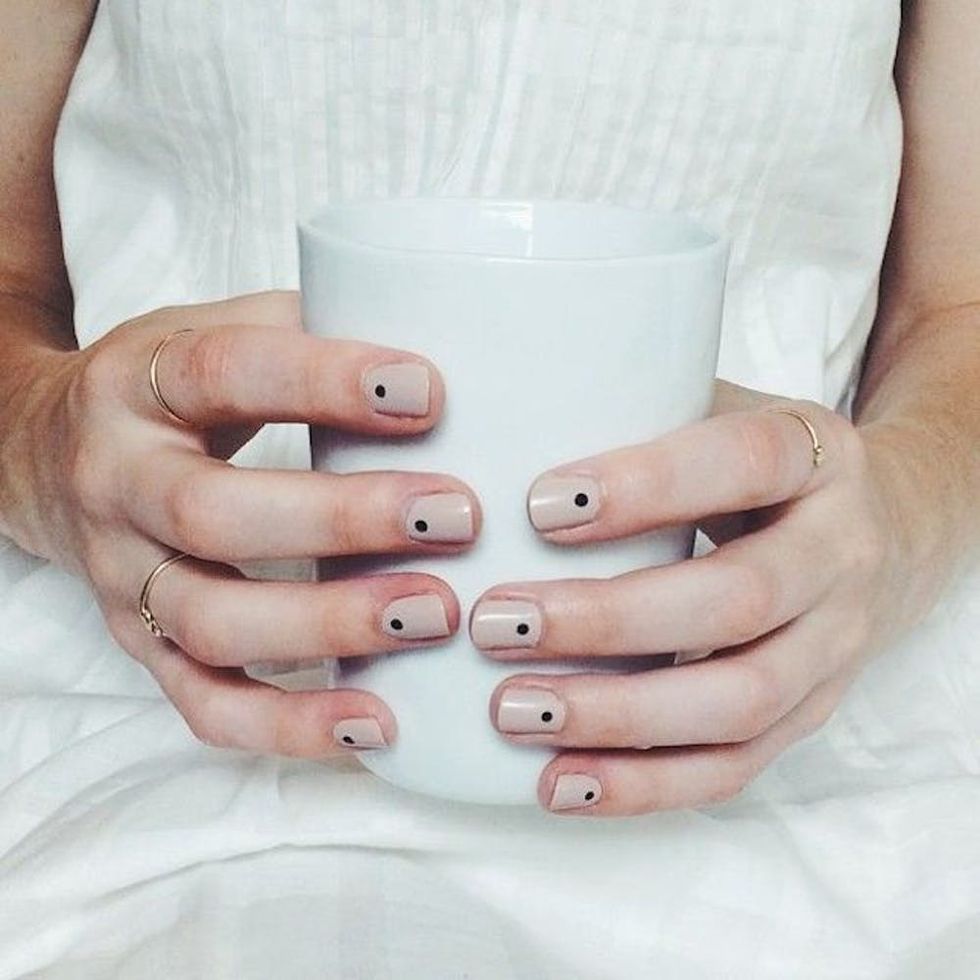 9. Just a Dot: This one's proof that a nude mani can get even better. Let's just say that we'll never underestimate the power of a simple dot again. (via Alex Yeske)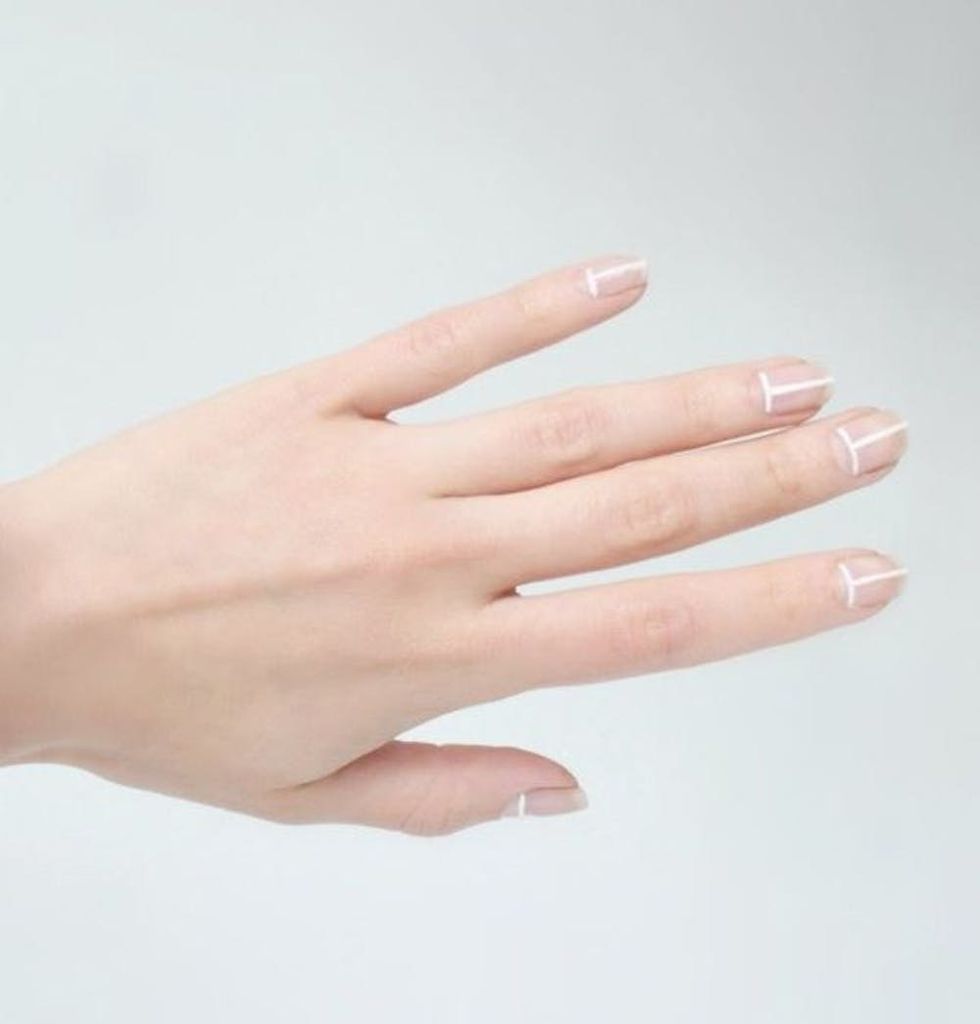 10. Graphic Nails: Easy as pie, this manicure can be achieved solely with a nail art pen. After applying a clear or nude base, simply create one line across the moons of your nails and then connect it with a vertical line. (via April and May Studio)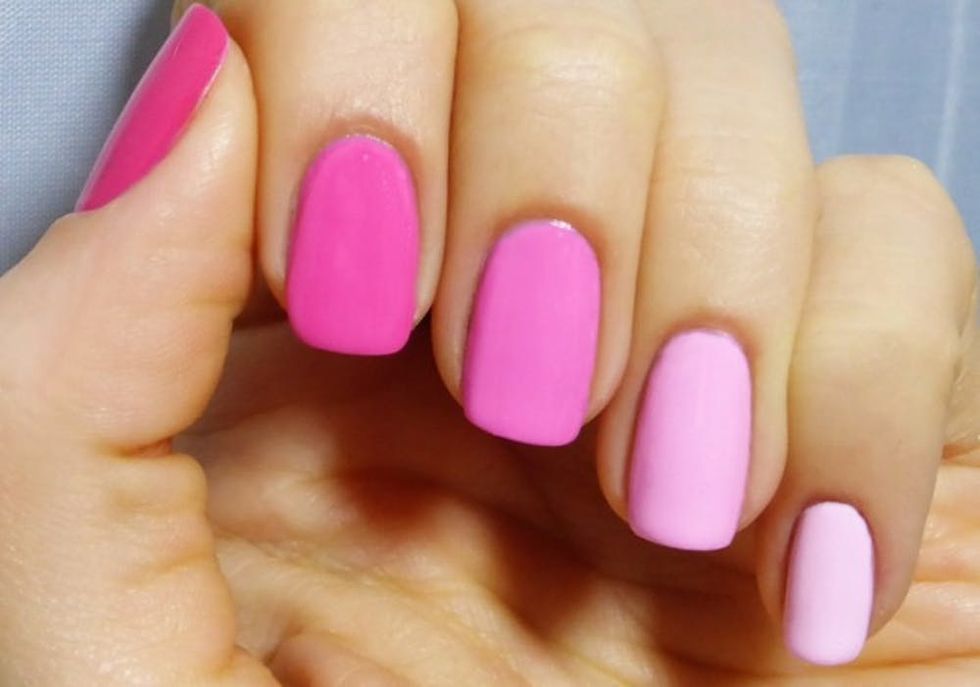 11. Gradient Mani: No nail art needed for this one. Select your favorite color and create an ombre effect on your nails by going from light to dark. (via Lulu*s)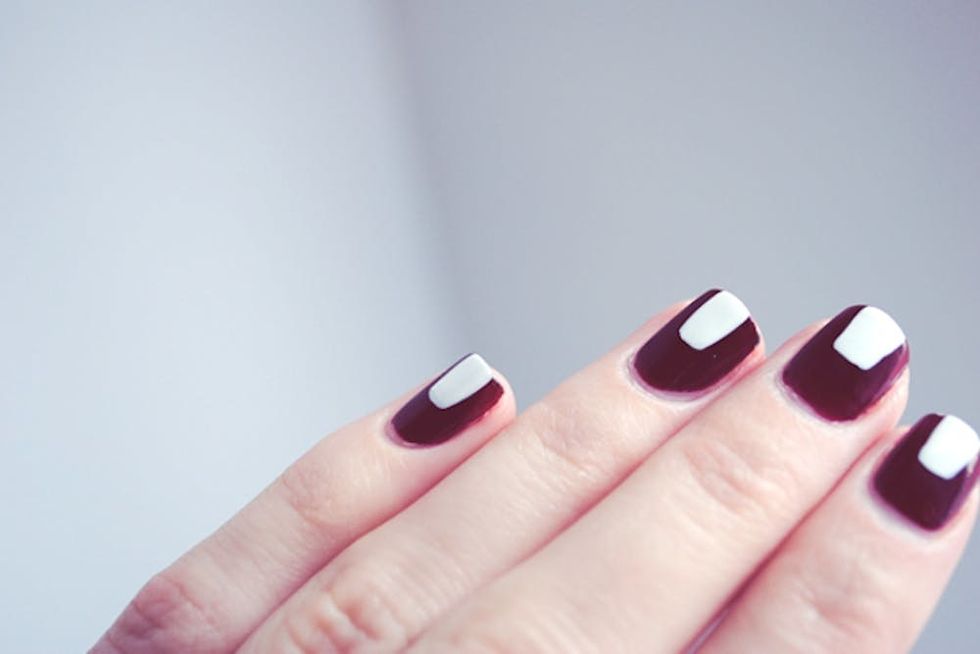 12. The White Stripe: Once you've settled on a base color, add a bold white stroke at the tip. What can we say, less is more. (via Love, Blair)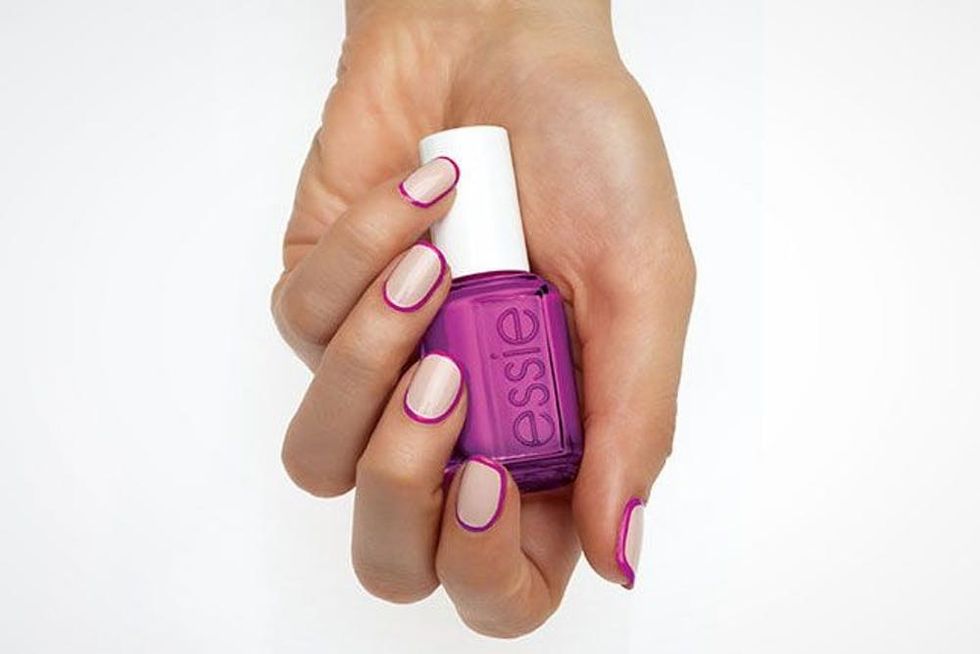 13. Outlined Nails: Don't let this nail design fool you. It's super easy to achieve if you do it right. Apply the purple base first and then layer the second color on top to create the outlined effect. (via Essie)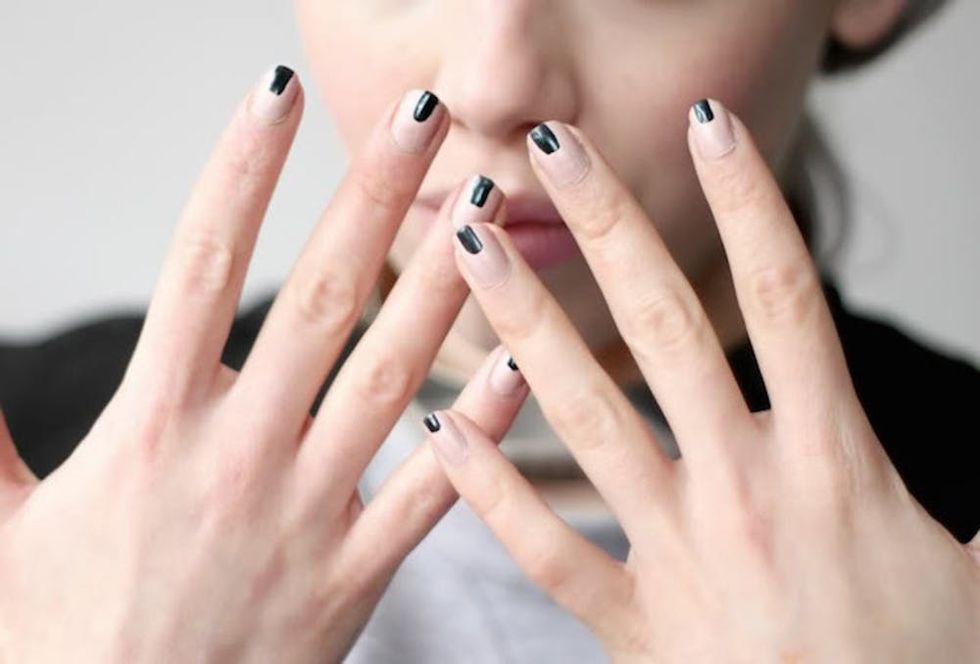 14. One Swift Stroke: Crunched for time? No prob — apply a nude matte polish as the base, add a black stroke at the tip and out the door you go! (via Love Aesthetics)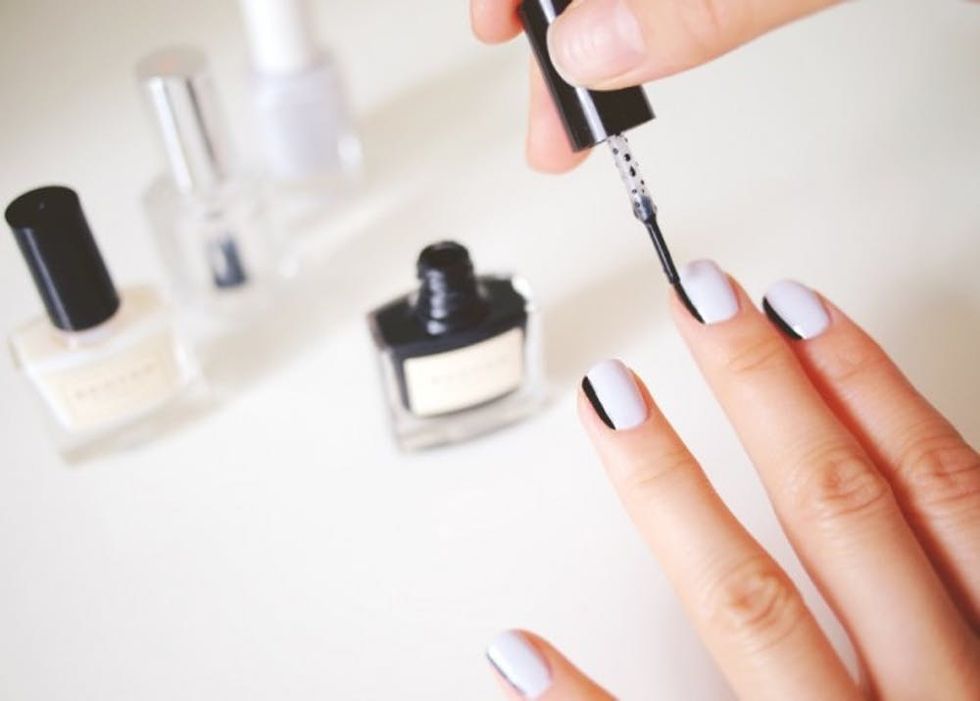 15. Sideline Mani: Black and white has never looked so chic. Paint your nails a solid color, then add a thin stroke of a contrasting color to one edge. Voilà! (via Andy Heart)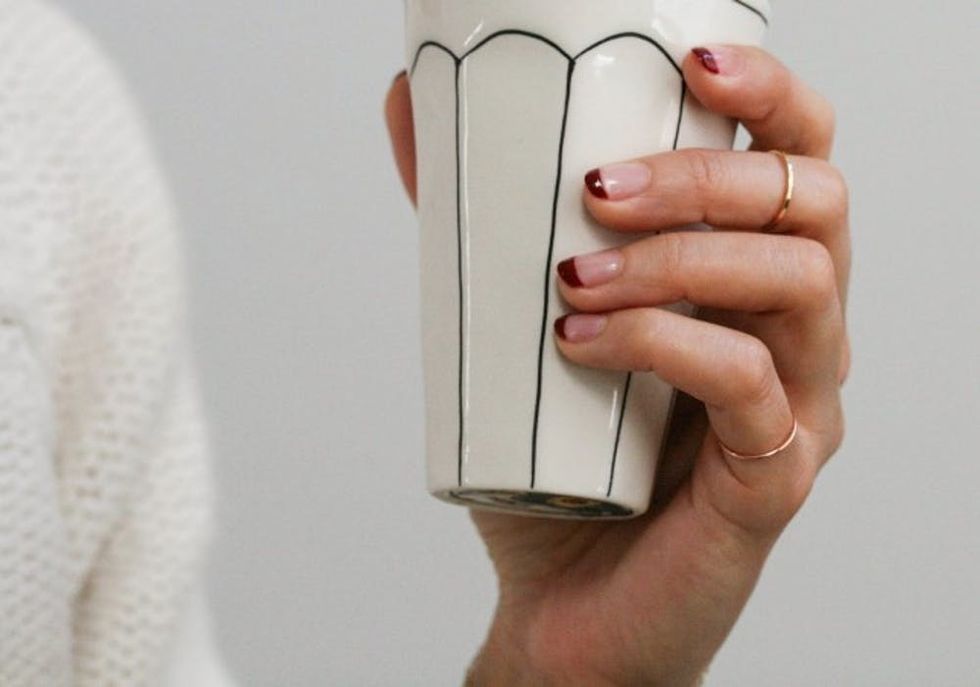 16. Color Tips: Another modern take on the French manicure, this lovely design is sophisticated and smart. Apply a clear base coat to your nude nails, then paint your tips an oxblood or maroon color to get the same look. (via Neato! Bonito)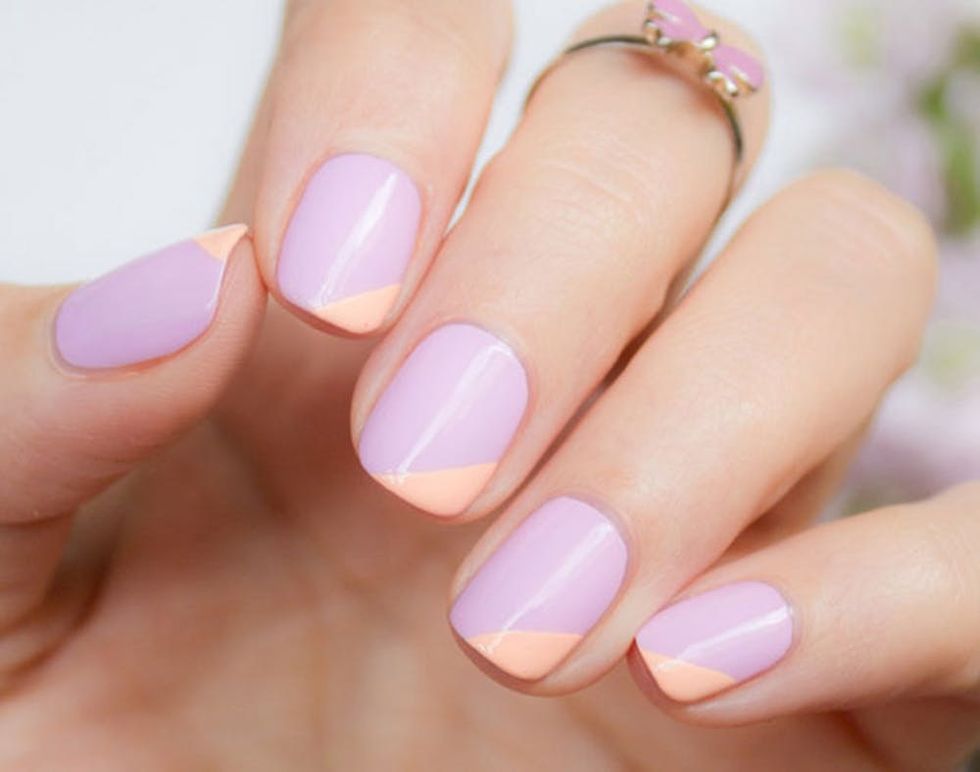 17. Pastel Block: We are in love with this minimalist manicure. The pastel color palette and easy-to-do design create one lovely look. (via Sonailicious)
Which minimalist manicure will you be trying? Leave a comment below!